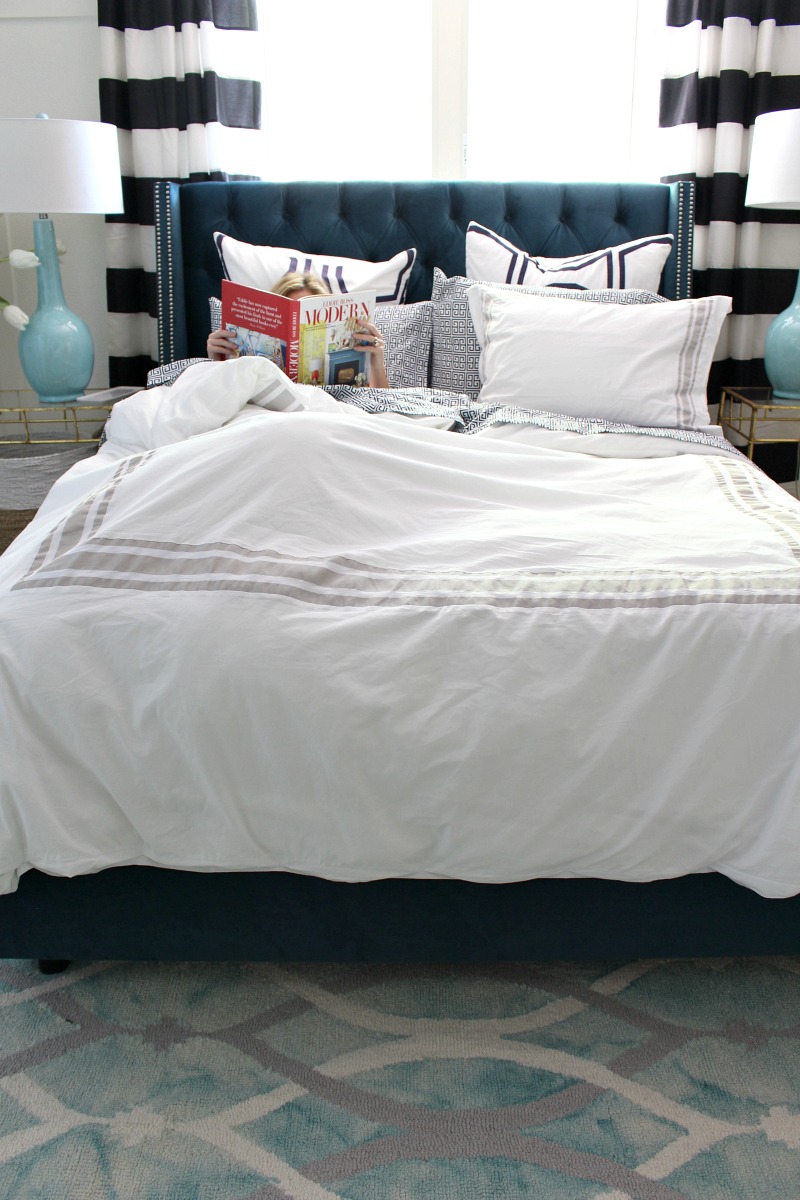 Happy Friday! I did something a little out of the norm around here today.  I took some time out and had a lazy morning in the guest bedroom.  Let me say it felt like pure bliss!! Okay, the truth is that I had a reason to kind of force myself to "chillax" in this dreamy bed.  I was trying out our new gelfoam mattress.
The guest bedroom may have had a gorgeous velvet, tufted bed with nice linens, but our old mattress was subpar. I'm embarrassed to say it was the mattress from my early college days.  For so many years it was super comfy but when your guests mention that it is sinking in the center, it's time for a new mattress.
I've been hearing rave reviews about gelfoam mattresses lately, so I decided to give this option a go.  Normally I would not order a mattress online without testing it's comfort in person. However GelFoamBed gave me excellent reasons to try their mattress!
Free 100 night trial

FAST and FREE shipping!

Made in the USA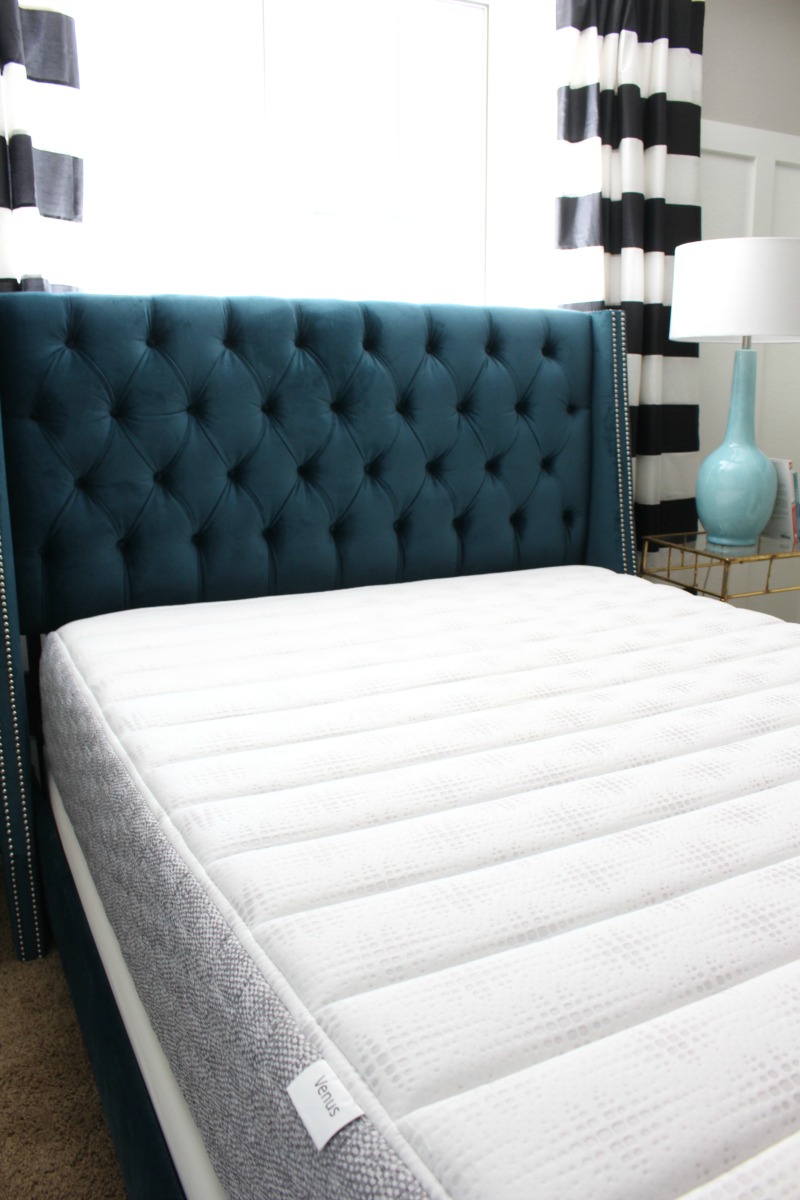 We received our new gelfoam memory mattress one short week after ordering. It arrived compressed in a compact box, but as soon as Tim and I opened it up and placed it on the bed, it went back to it's original size in no time.  I couldn't believe it actually.  GelFoamBed offers three comfort options in mattresses and we chose the plushest which is the Venus 14″ Super Plush.  Although it is a thick mattress, my sheets still fit nicely and they are not "deep fitted" mattress sheets.
We had guests this whole past week and they were the first to break in the new mattress and give us a review. The first morning, I was so happy (and relieved!) to hear that they had a great night's rest and LOVED the new mattress!! I was dying to try it out myself too, so as soon as the guests left I washed the sheets, remade the bed and dove right into that comfort!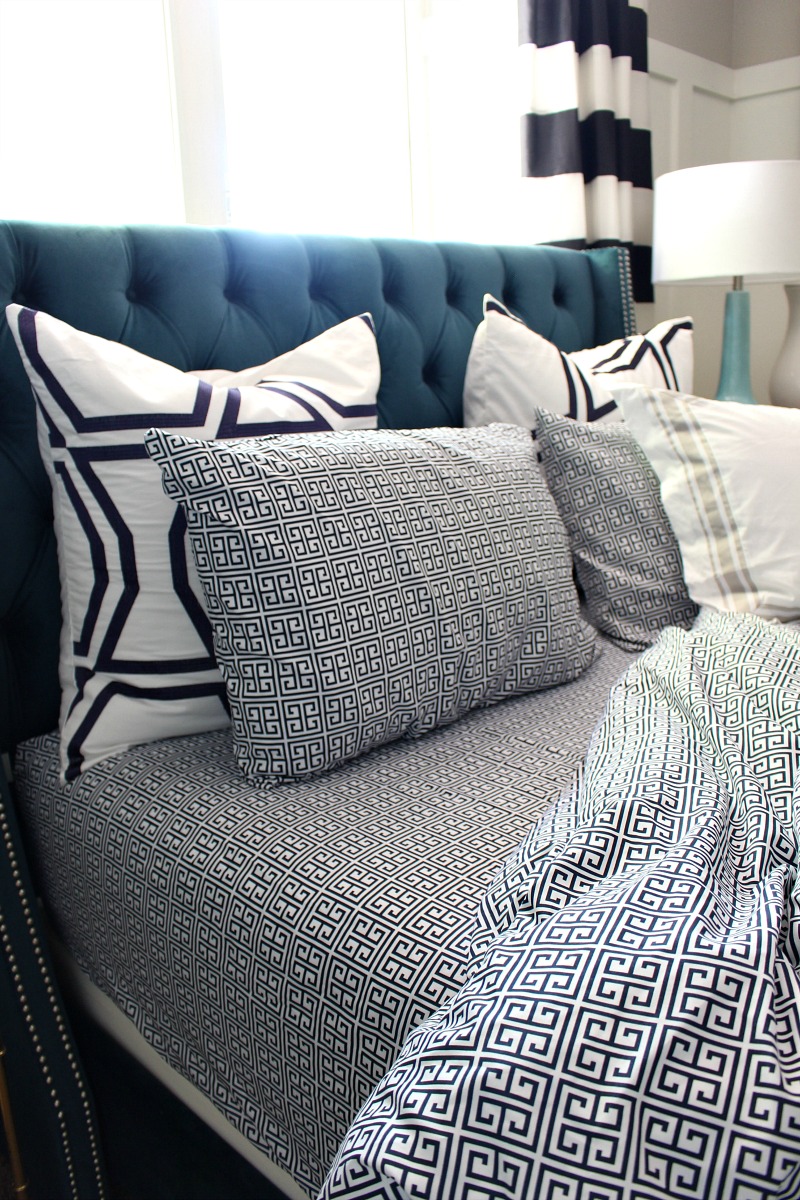 I snuck downstairs for a little cat nap (without the boys even knowing!). How blissful that was!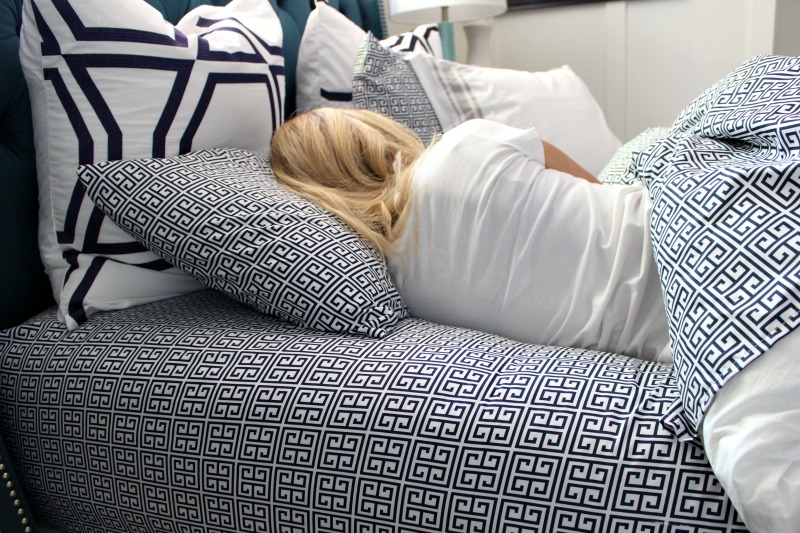 And then continued my lazy morning in the guest bedroom reading some of my favorite design books.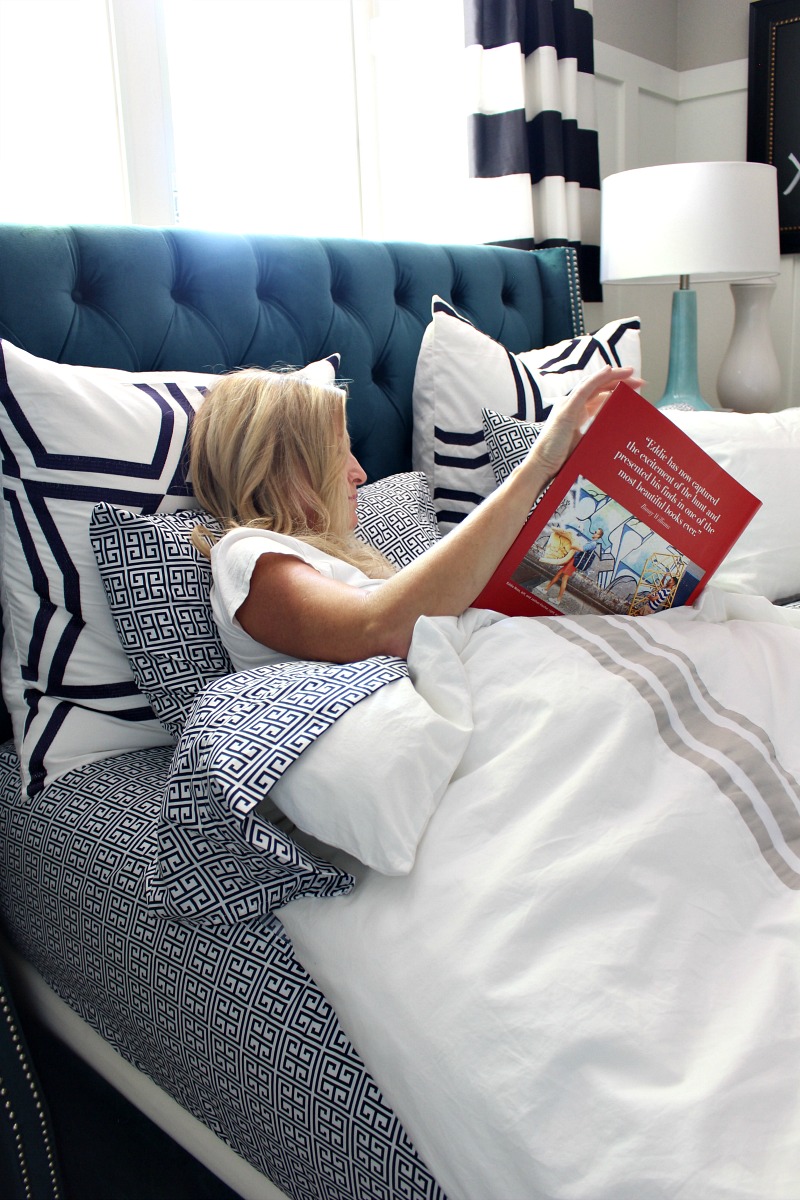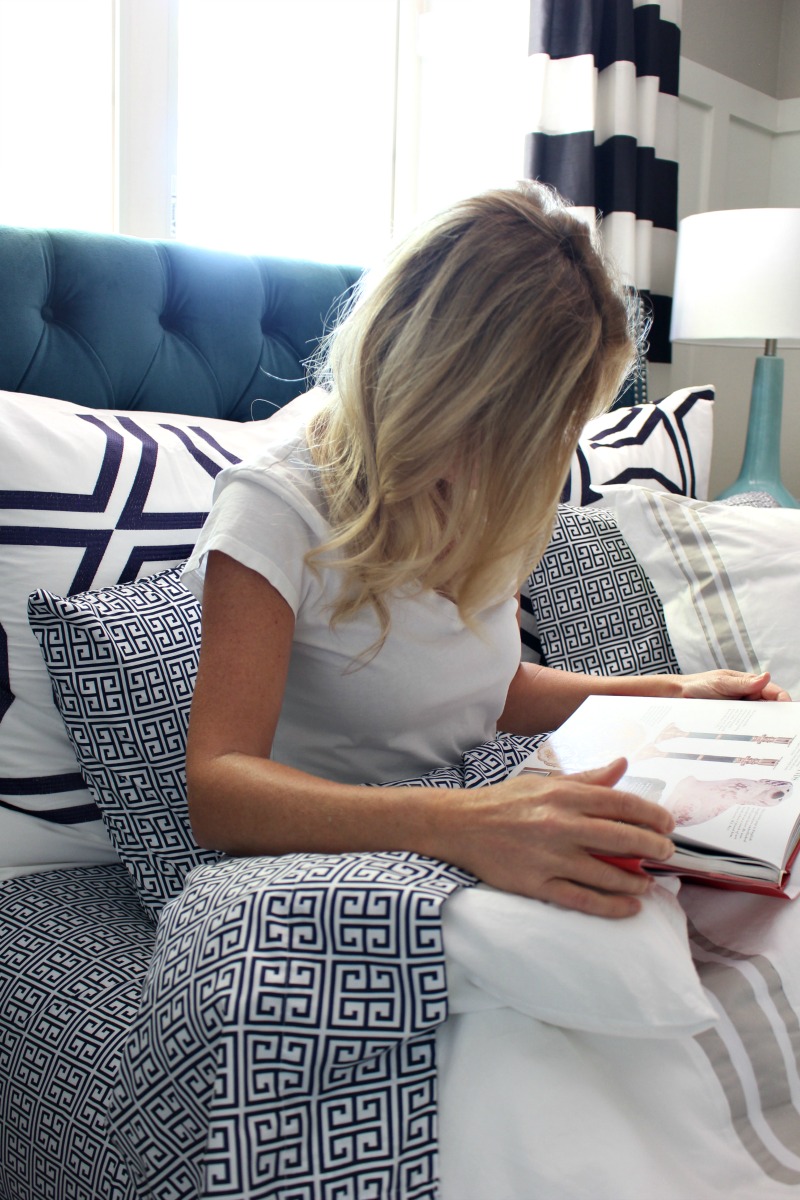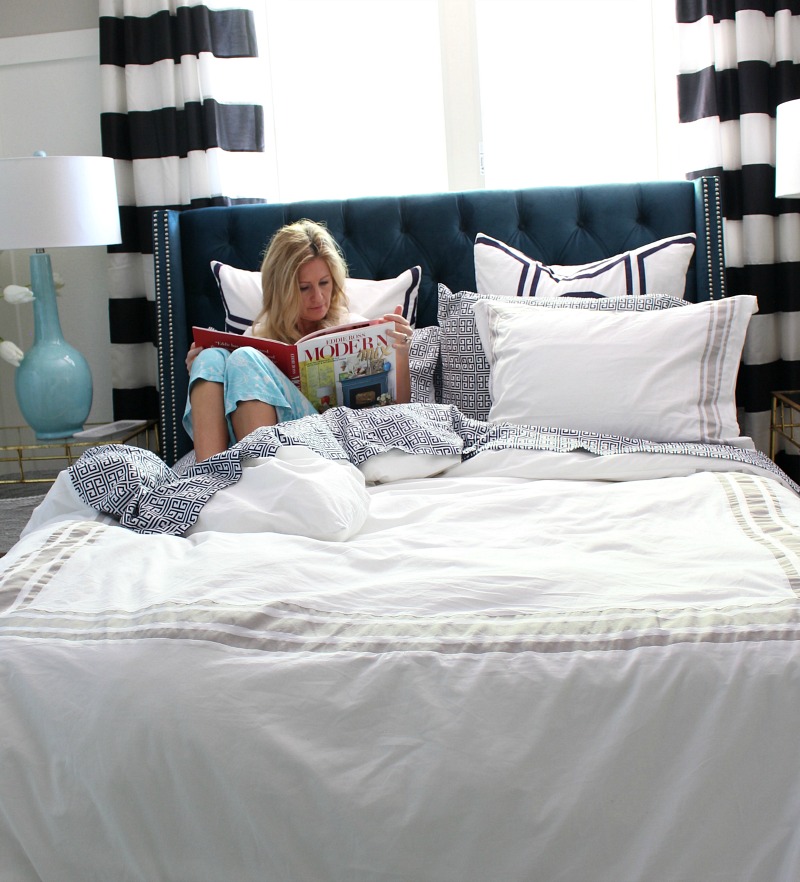 Pure Comfort…
Hopefully I won't let this mattress go beyond it's 10 year warranty like our old mattress.  I can't tell you how nice it was to avoid shopping at a local mattress store and trying out those mattresses that everyone has laid on #gross!! We will be keeping our new gelfoam mattress for good and I'm pretty sure there will be a lot more lazy mornings here in the guest bedroom!
Shop The Look (*affiliate links used)

Take some time to check out GelFoamBed for yourself! The prices are so reasonable and affordable.
SAVE $50 AT CHECKOUT WITH PROMO CODE:
HOUSEOFSILVERLINING
GelFoamBed contacted me for product review. I was able to choose my gel mattress on my own. All honest opinions and photography are mine.