3 Ways To Welcome Fall Into Your Living Room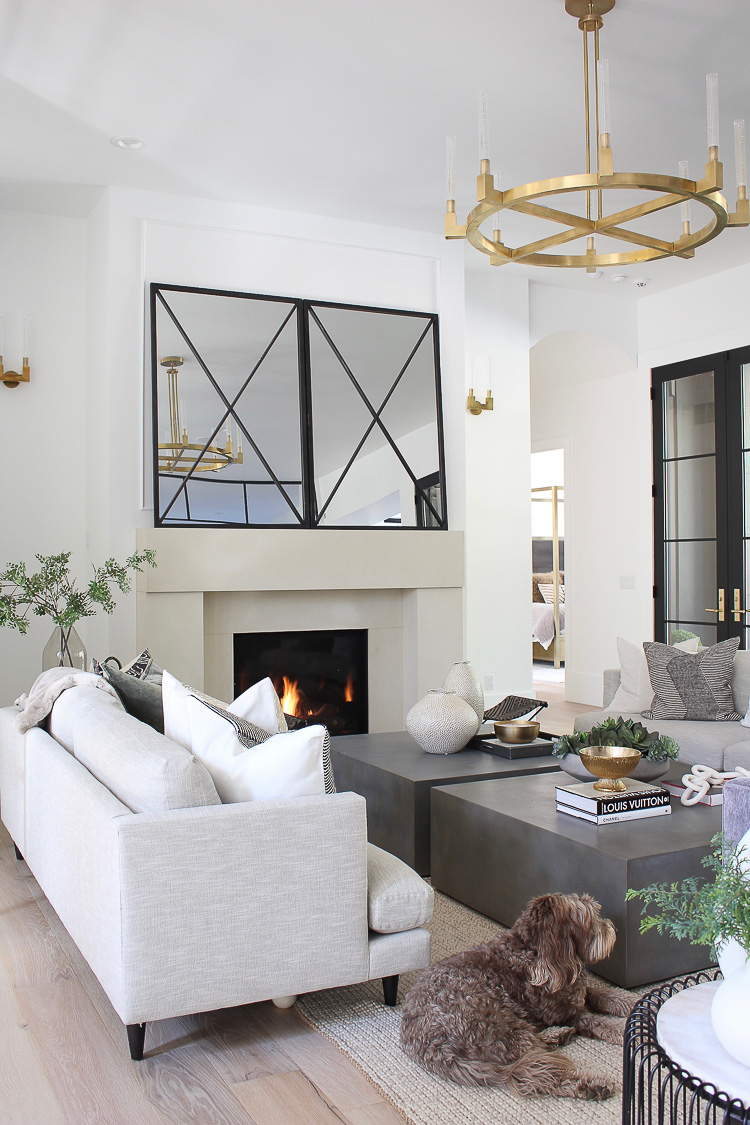 Seems like we barely got over winter with just a couple of months of nice summer weather. We still had snow on the ground the end of May!! October rolls around every year though and I am always eager to bring all the coziness into our home for the autumn season. It doesn't take much to welcome fall into a home and today I'm sharing 3 Ways to Welcome Fall into your Living Room.
This post is sponsored by Arhaus and contains affiliate links. All photos, reviews and opinions are mine. Please see full disclosure and photo policy HERE.
I'm excited once again to be partnering with Arhaus in bringing some beautiful new accessories into our home. You all know how much I love to shop Arhaus for quality pieces that will last for years to come. This gorgeous daybed, in particular, has stood the test of time since our previous home. It's our favorite lounging spot and has held up beautifully over the past 4 years. Unfortunately, it's no longer available but I'm hoping maybe Arhaus will bring it back!!! They do offer a few other daybed options you can check out HERE.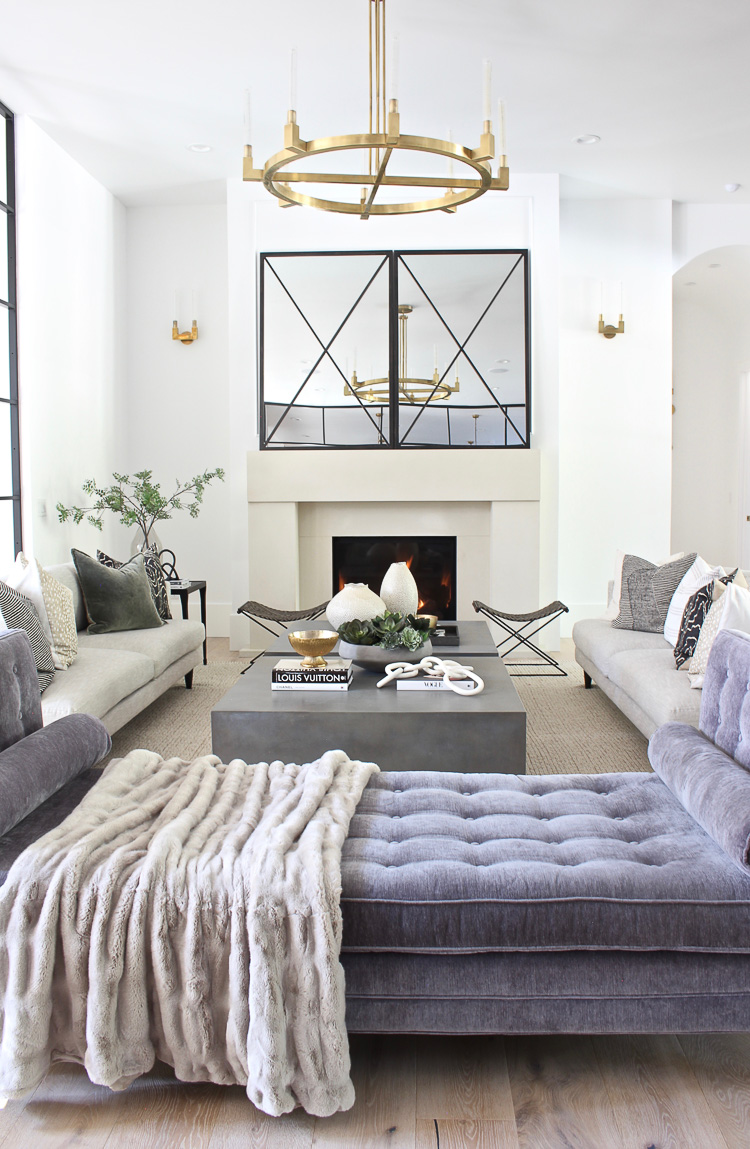 The first thing I do to prepare our living room space for fall is I bring in warm, cozy throw blankets for our long cold months. This faux fur pleated luxe throw blanket is unbelievably soft!! It instantly brings a feel of luxury comfort to our daybed.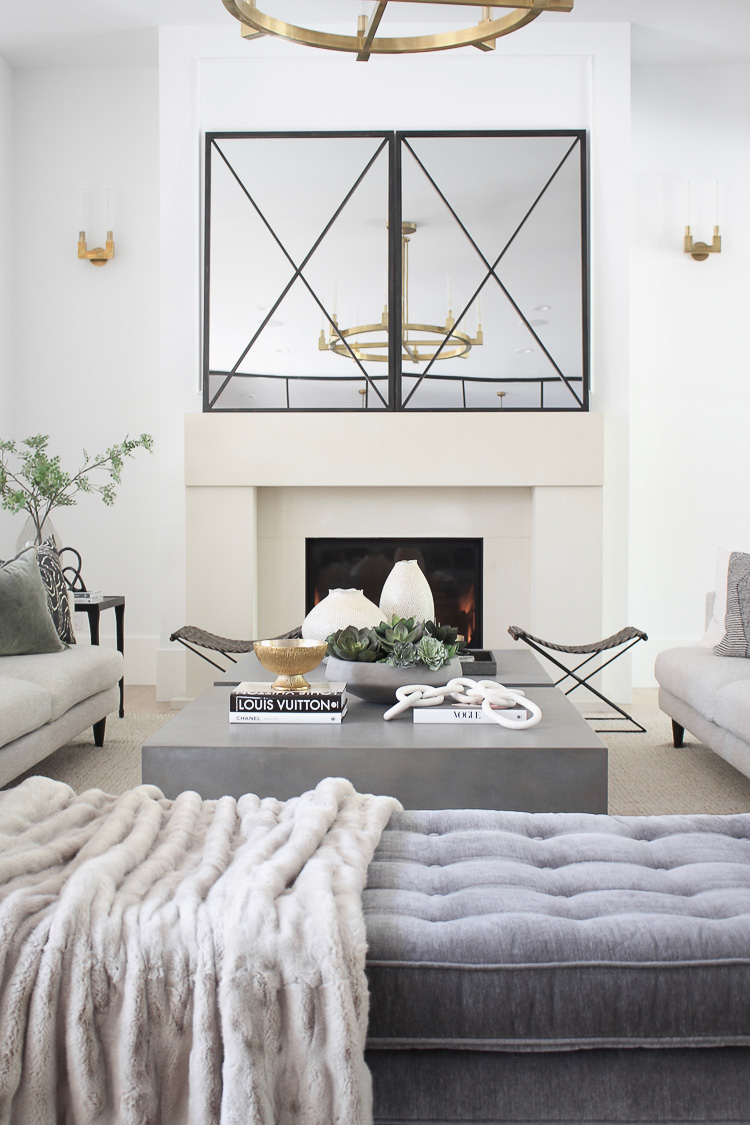 Throw blankets can be styled so many ways. I played around with this one by draping it over the daybed where it will get the most use. I also like it draped over the back of the sofa with pillows layered on top or on the sofa arm, puddling onto the floor.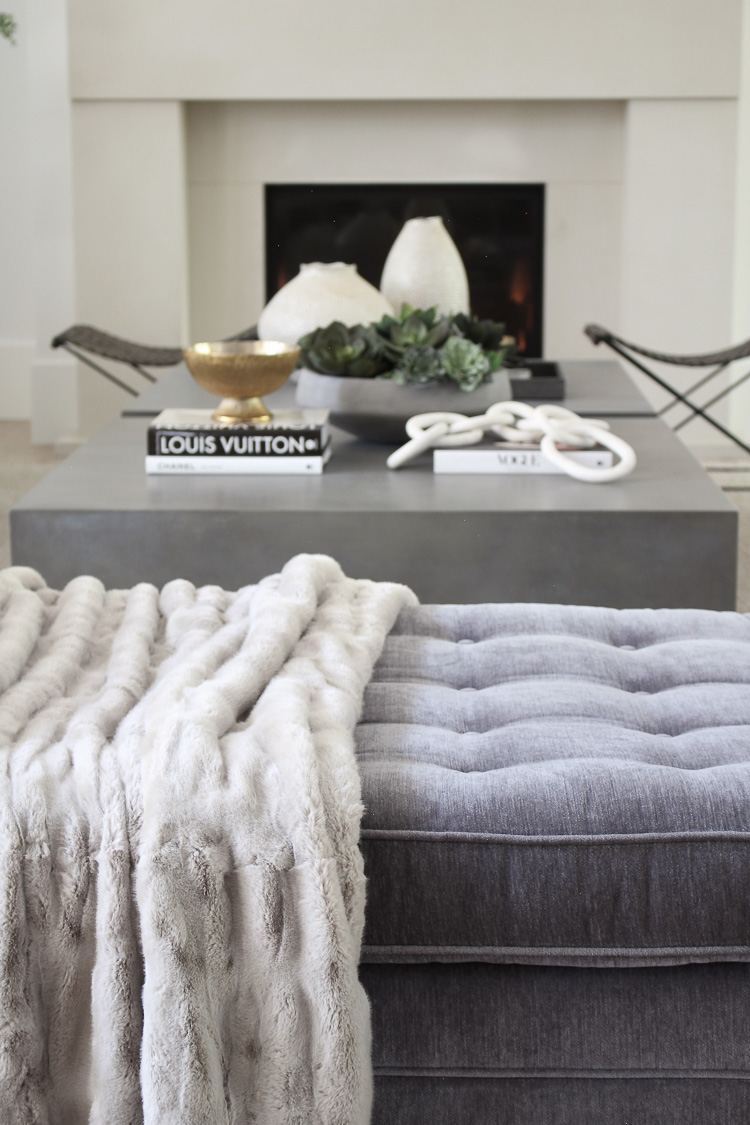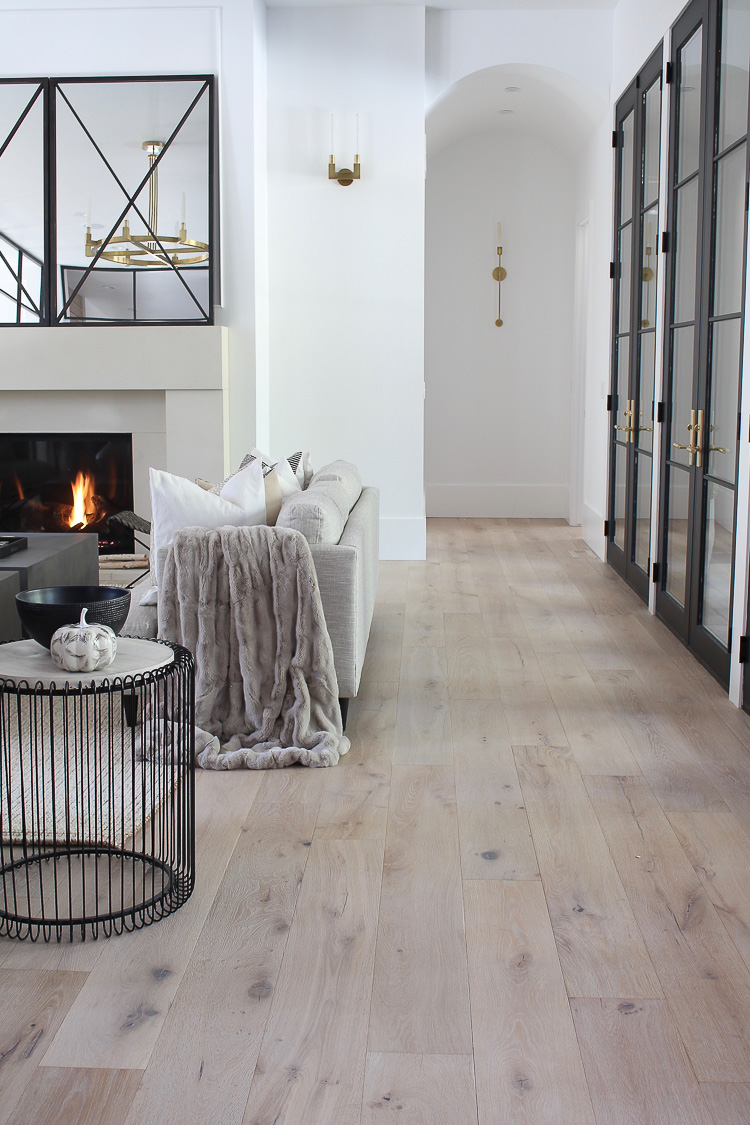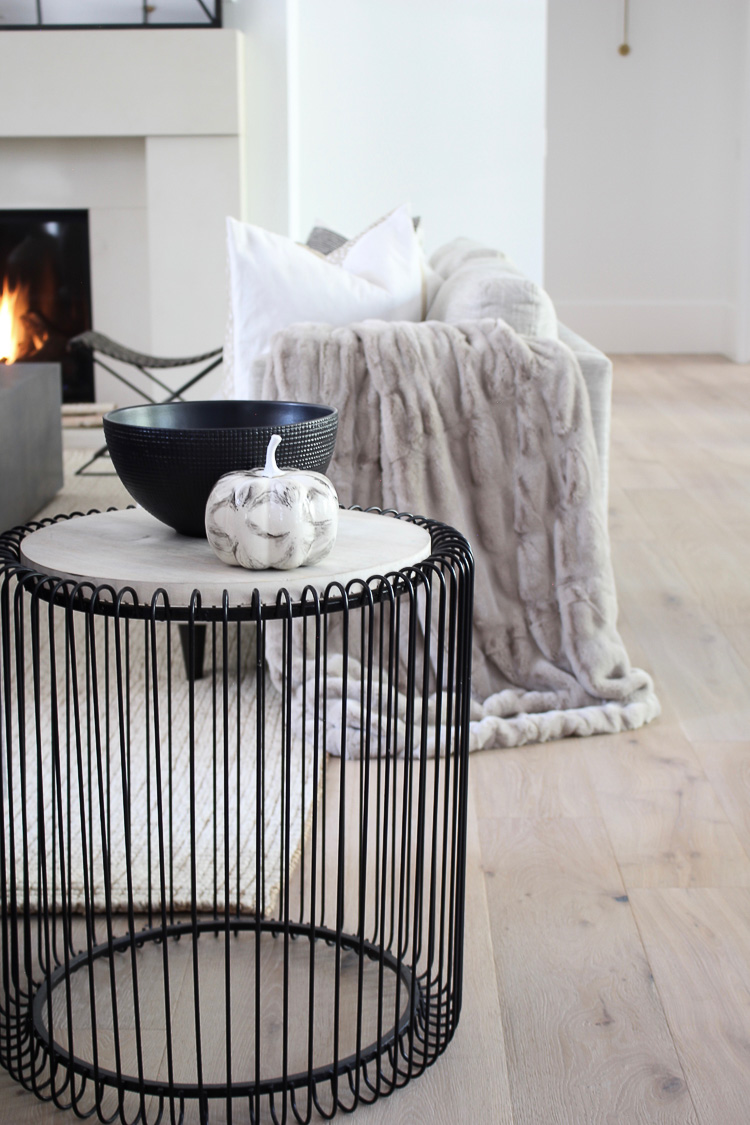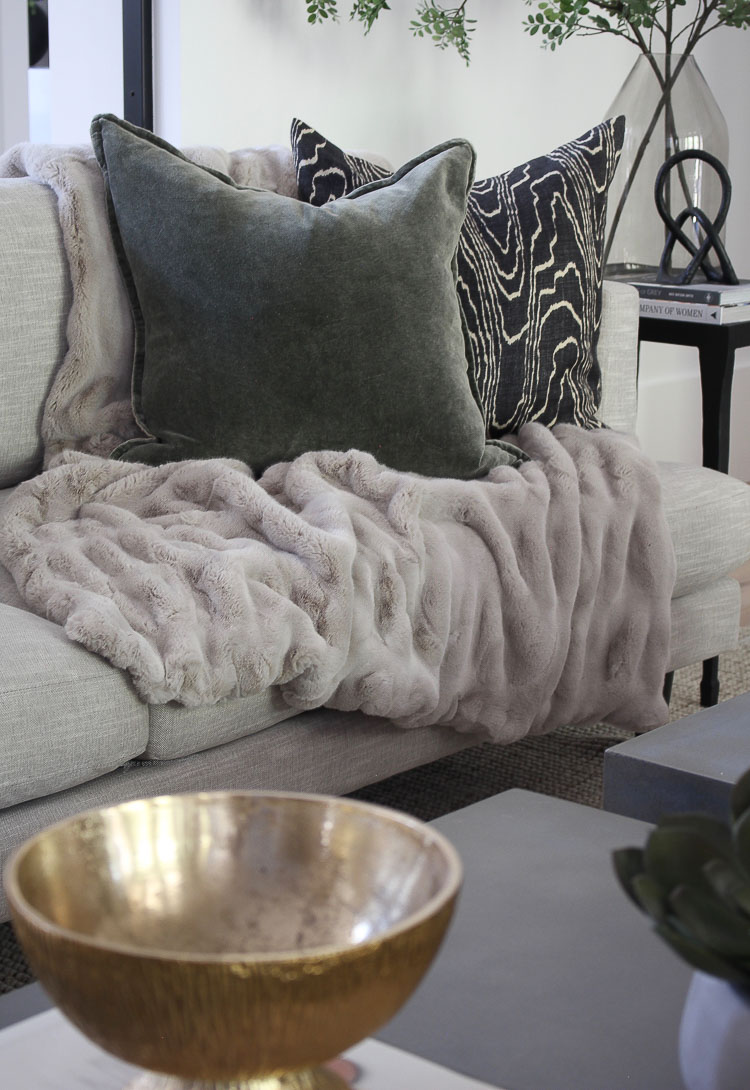 Another way I welcome fall into our living room is by adding a warm fall tone of forest green in this stone washed velvet pillow. I'm a fan of using pillow covers since they don't take up storage space when not in use. I'm really loving this earthy tone in our neutral living room and see it staying all through the Christmas season as well.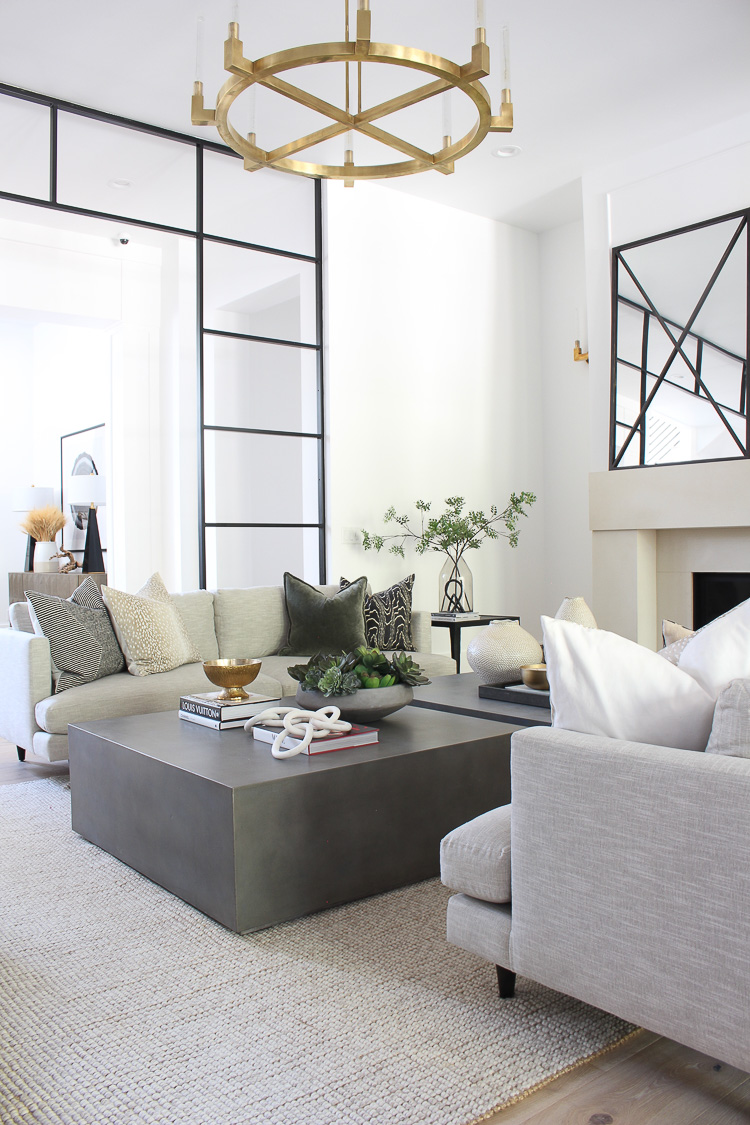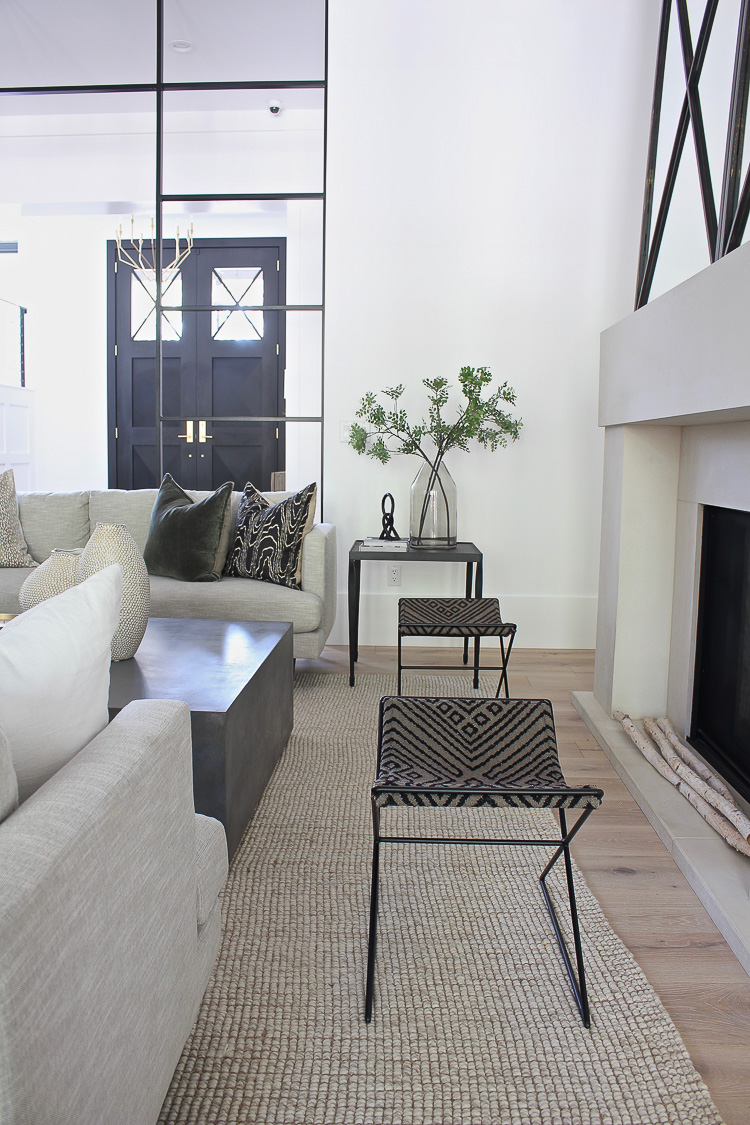 With the faux fur throw and forest green pillows, our living room already felt warmer and inviting. One final way I switched up the look from summer to fall was by adding the gorgeous textured Eva large round vase and tall vase to our coffee table. I've had these in our front entry, dining room and now our living room. They bring texture and beauty to every room they are placed. A large vase or vessel is always a good staple piece to add to a design.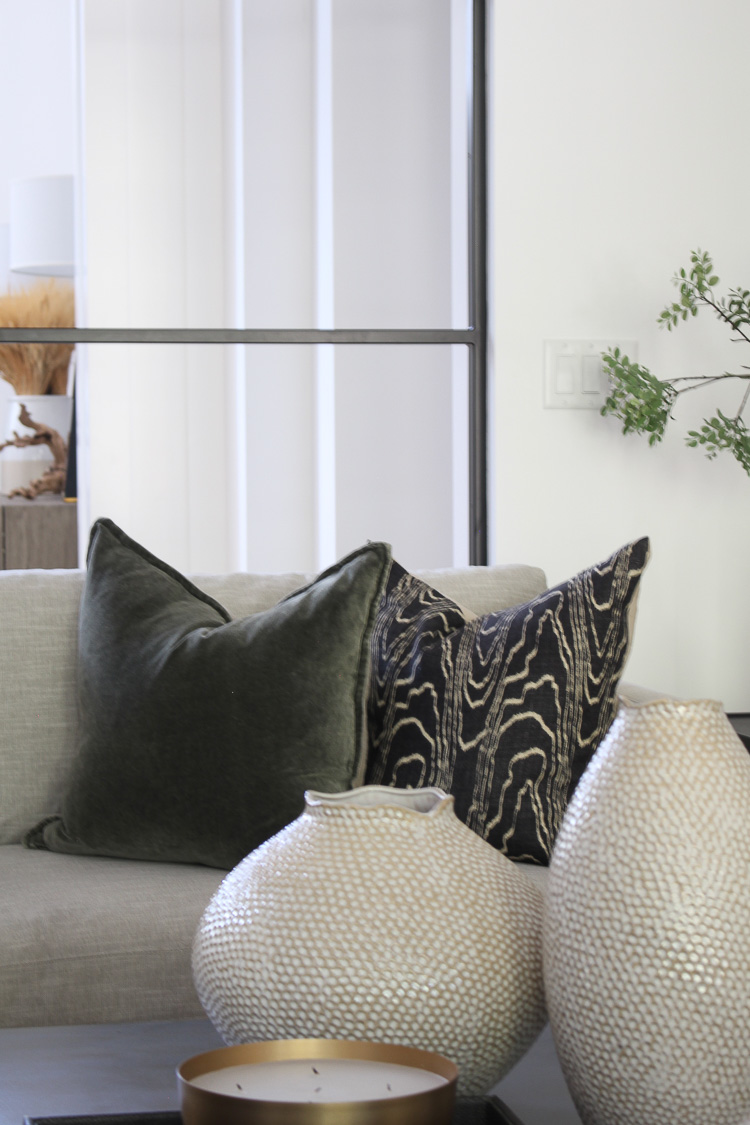 I had plans to go snip some scrub oak branches that I see every day on my morning trail run. The colors were so pretty, rust and gold. Then we had a snowstorm last week with 12 degree weather and all the leaves withered and lost their color. Sad!! What happened to fall colors in Colorado?! At this point, I think I'll be placing some winter branches in those vases.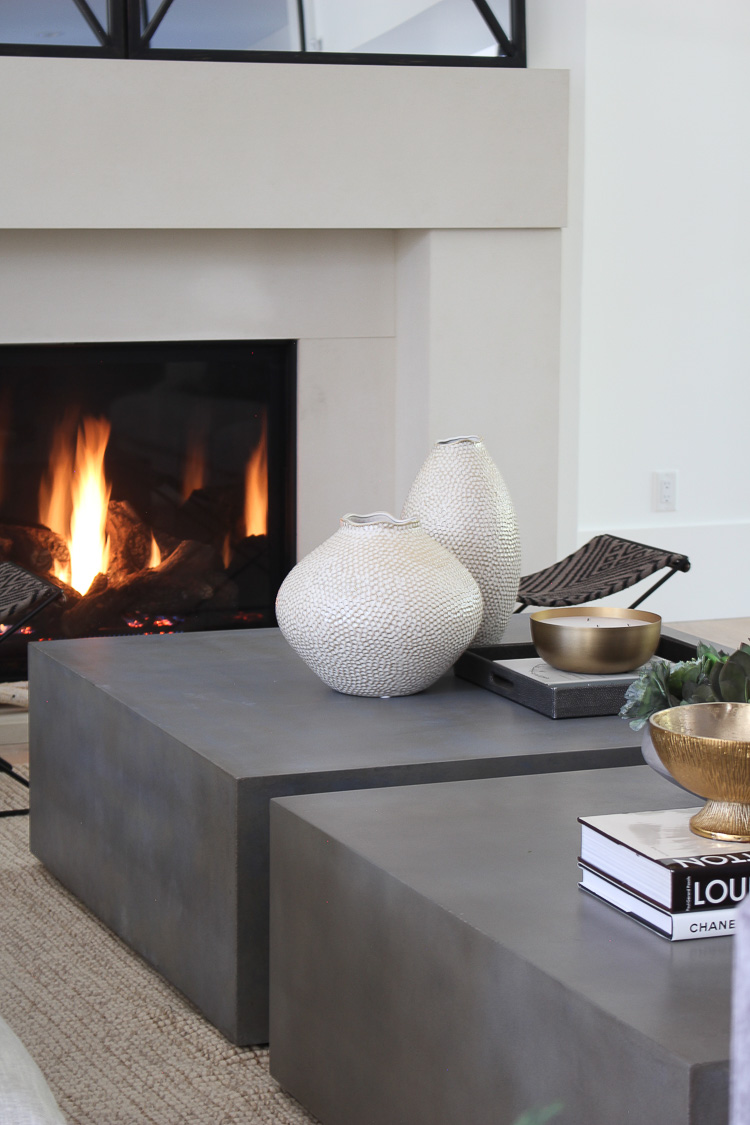 My approach to styling for the season has become quite simplified in our home. I always shop other rooms first as I plan a room refresh. It's fun to give decor accessories new life in a new space. I style with intention and with accessories that can be versatile throughout the seasons.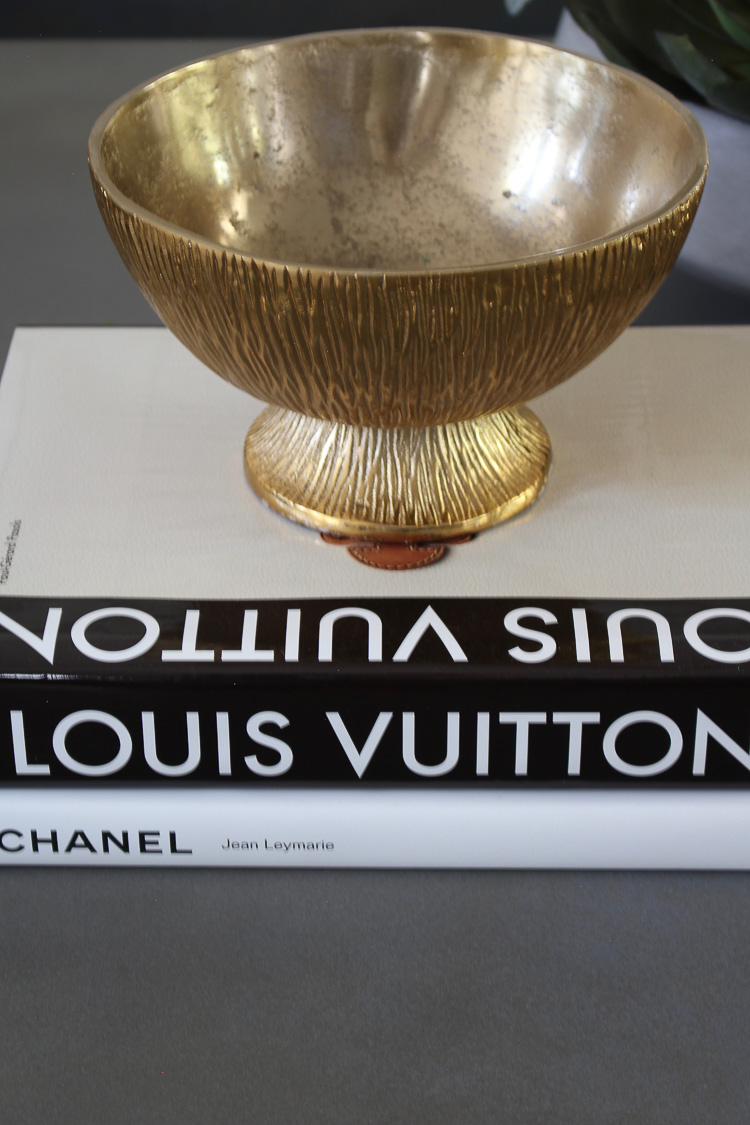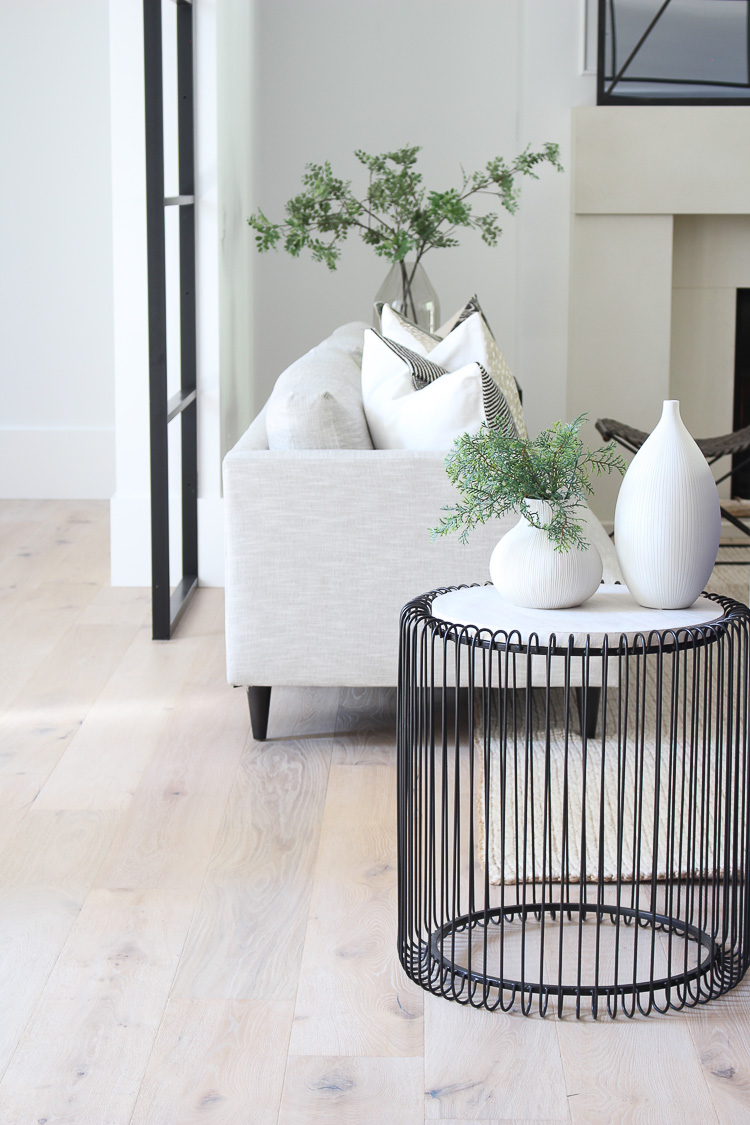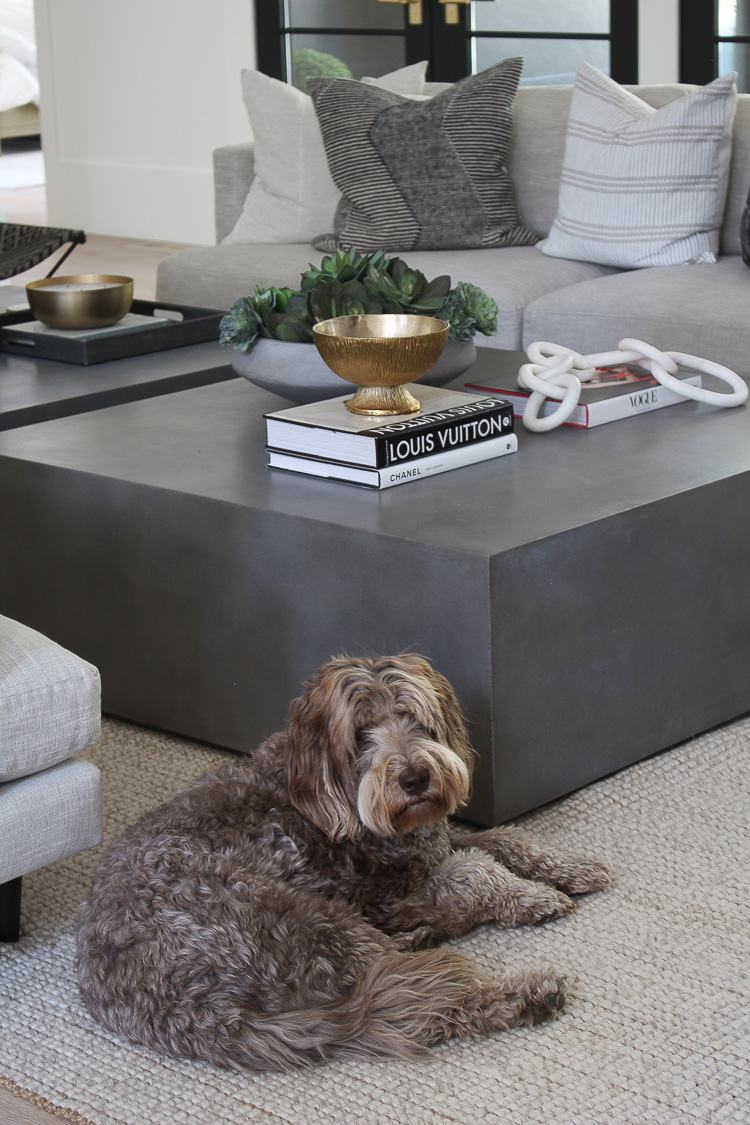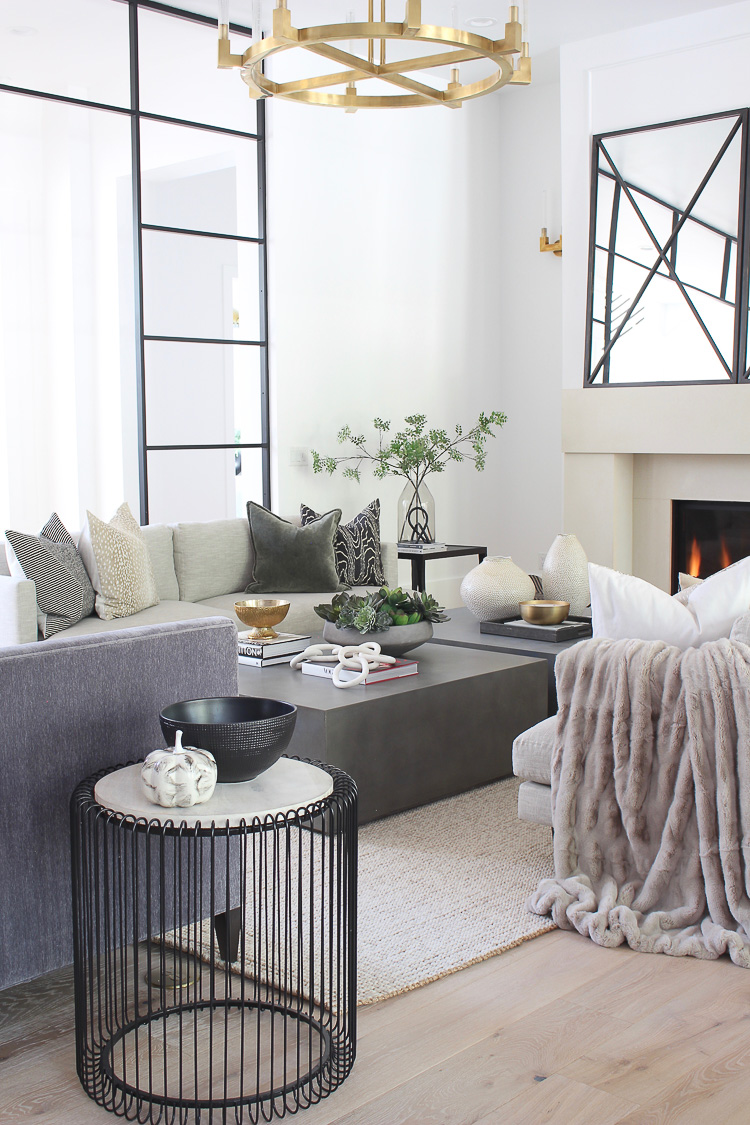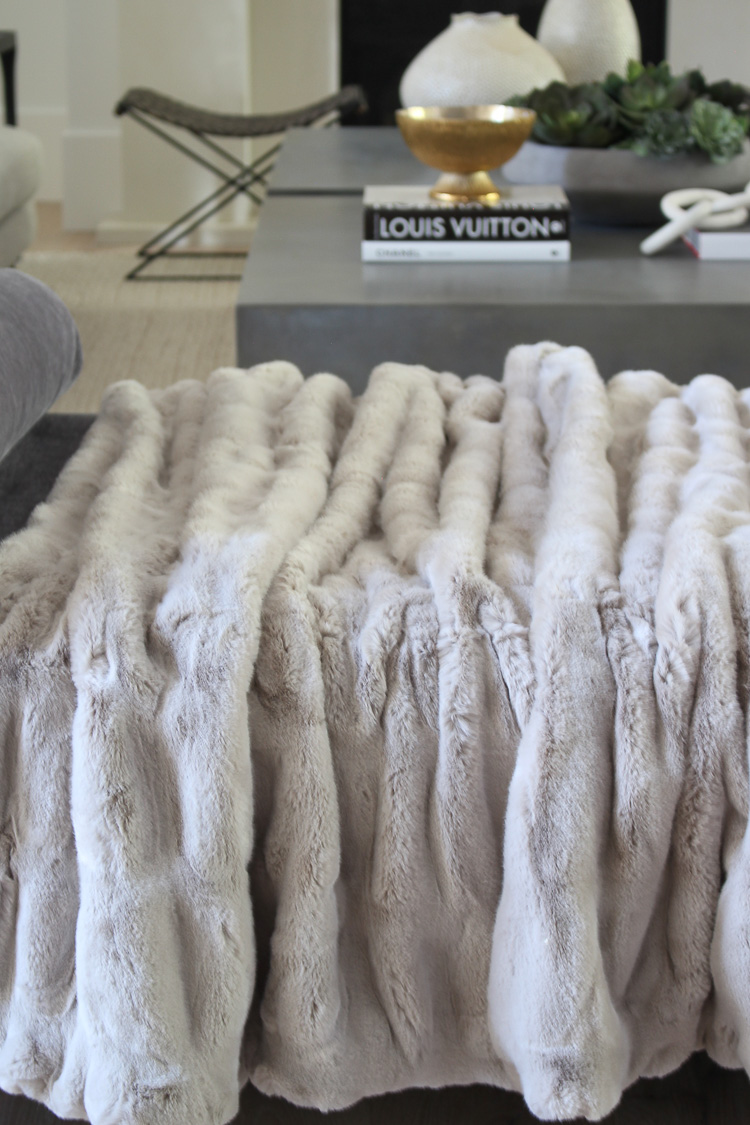 I hope these 3 simple ways of welcoming fall into your home leave you feeling inspired to welcome the season of spiced hot apple cider, pumpkin scented candles and lattes, and cozy cuddles by the fire. All the feels of Autumn!
I hope you take some time to shop my hand selected favorites from Arhaus below. They have everything you need to create a beautiful home!