A Good Day of Halloween Decorations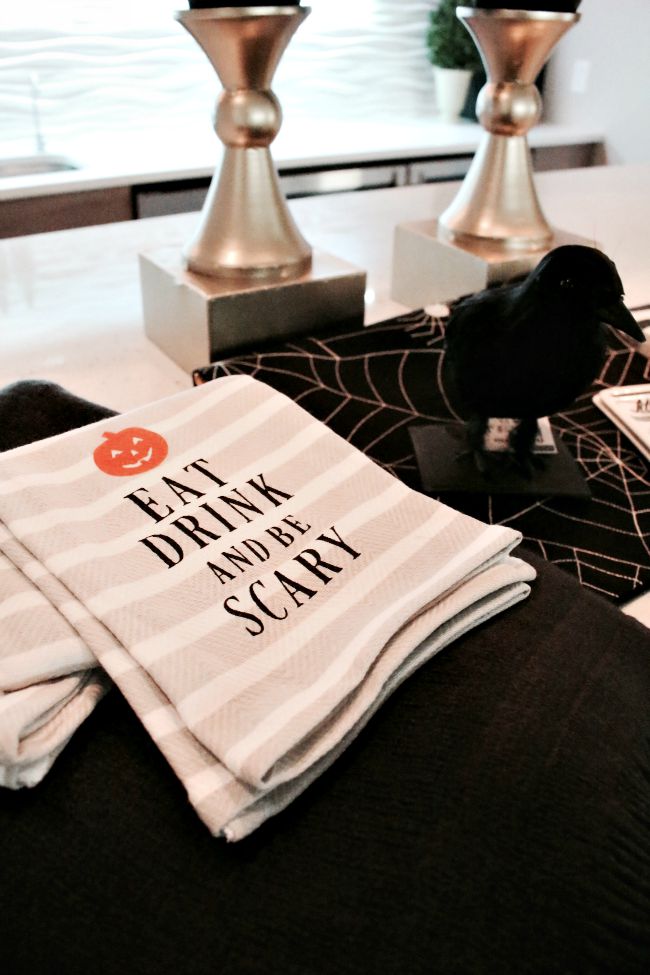 I know it's only August 31, but today I stocked up on a few Halloween items at my favorite shops!!  My very most FAVORITE store to shop for all things home is Homegoods!  This store is the mothership of all stores!  I know you all know what I'm talking about!  For those of you who don't have a Homegoods in your area, I'm so sorry!  You are really missing out! This store is my retail therapy!  I browse there at least once a week, sometimes four or five times a week!  My other favorite store which I only discovered last summer in my area is At Home Store.  Give yourself a couple of hours to walk up and down every aisle at this large warehouse looking at furniture, rugs, pillows, outdoor furniture, wall art, lamps, and SO much more!!  Today I was actually on the hunt for a new pair of chairs for my loft and some lamps when I stumbled upon the Halloween decor aisle at Homegoods!  Whoa! Put on the brakes!  So many Halloween decorations waiting to jump into my cart!  Let's just see the goodies I found!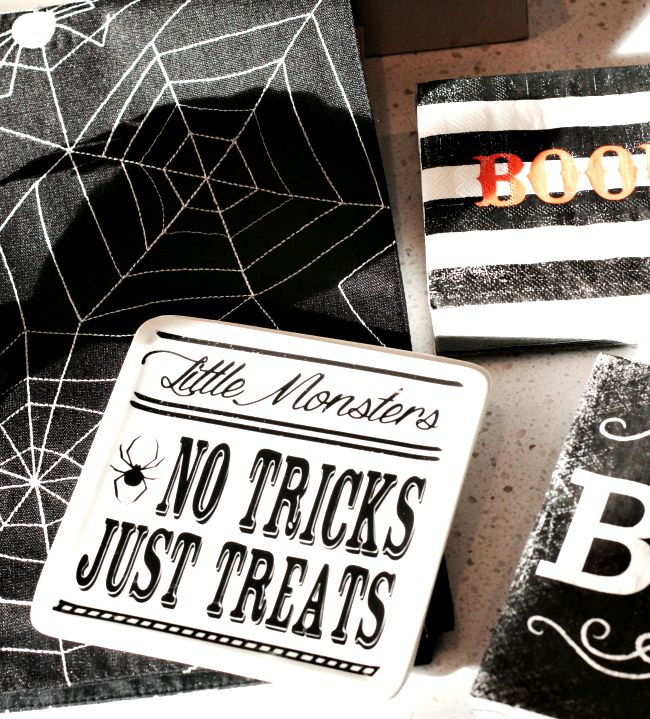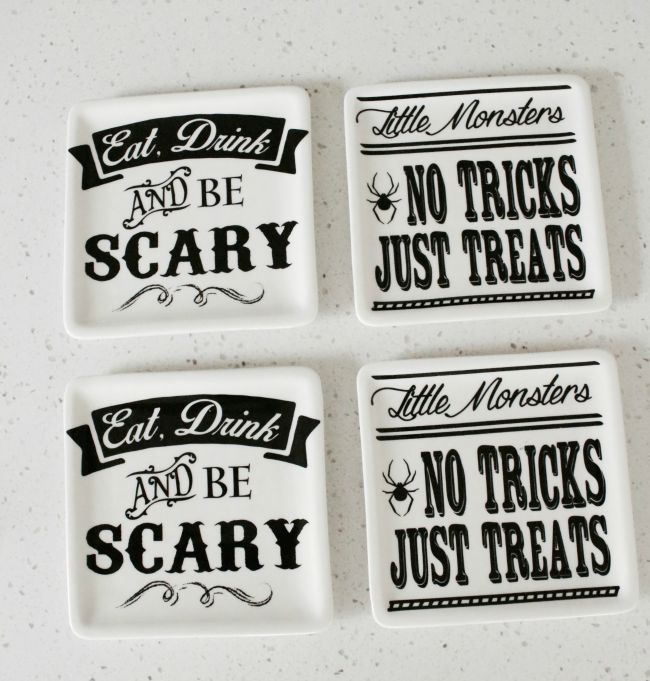 How stinkin cute are these plates??  I love the black and white!  These will be perfect displayed in the kitchen cabinets that I just removed the doors off of last week!  I'm loving this table runner to place on our kitchen table too!  I'll be working on a Halloween tablescape and have some fun ideas that include black crows, book pages and….well, you'll have to wait and see!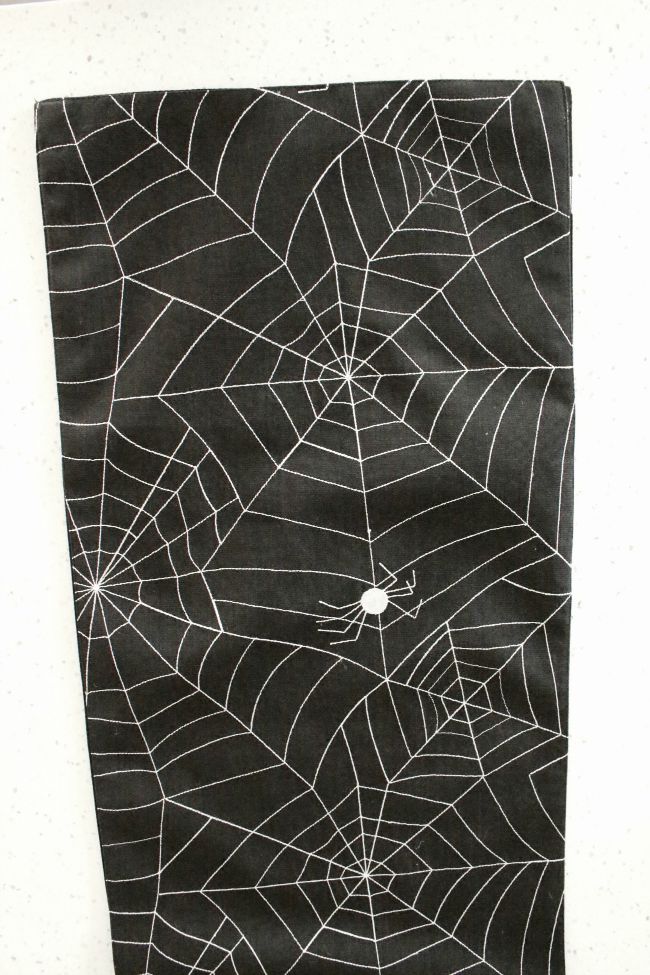 This chenille throw blanket is so soft and perfect for throwing over a chair to cozy up with on our cold Fall nights.  Black is one of my favorite colors and I especially love adding it in to my decor around Halloween!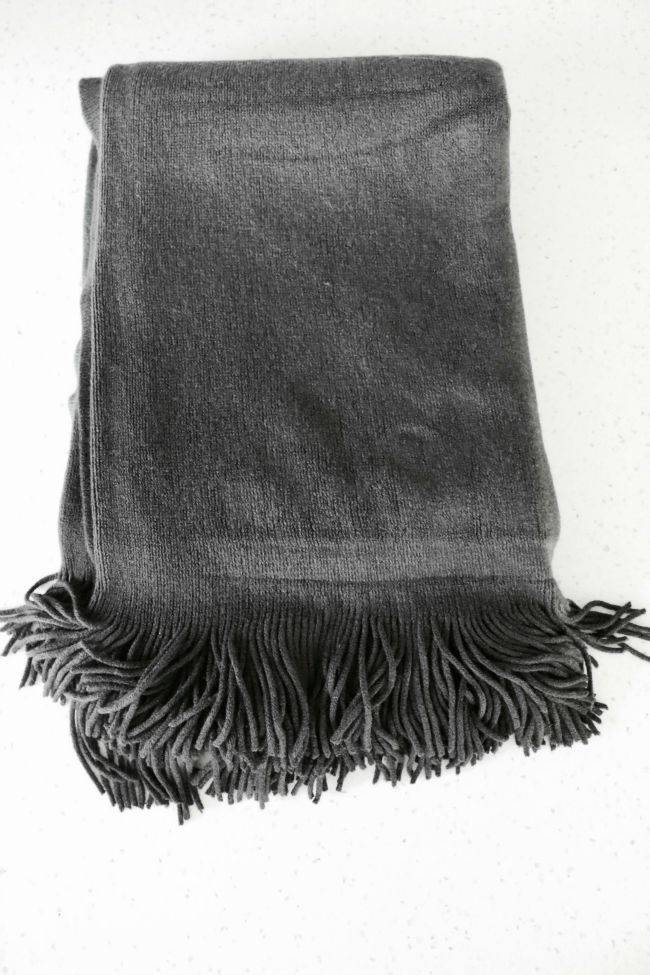 If you need paper napkins, look no further!  We're talking cheap prices and so unique!  I couldn't decide on just one set that I liked, so I gathered a few.  I think I may have started a napkin collection!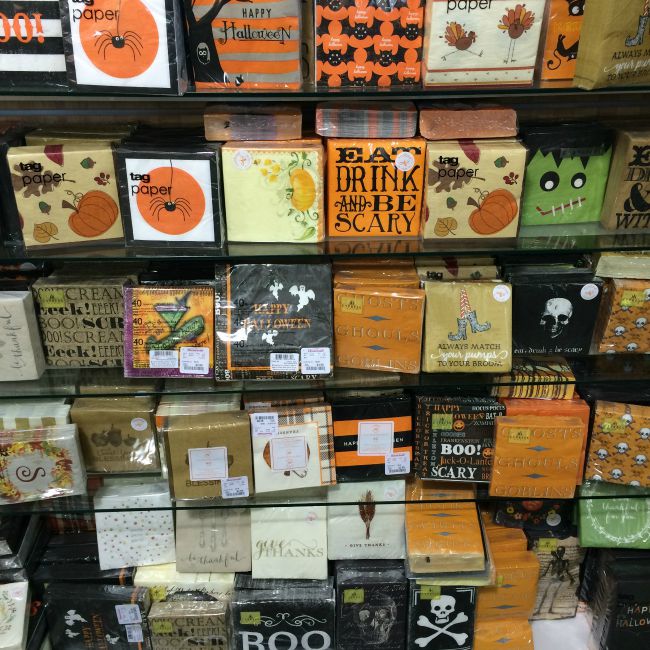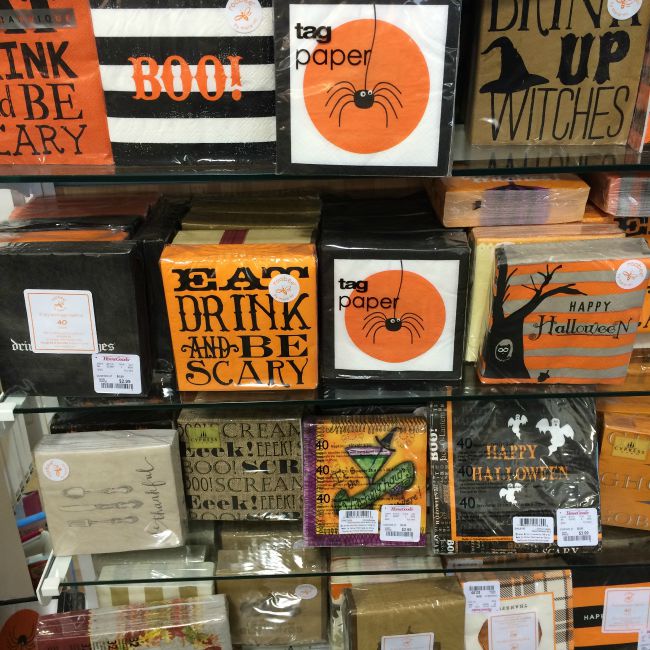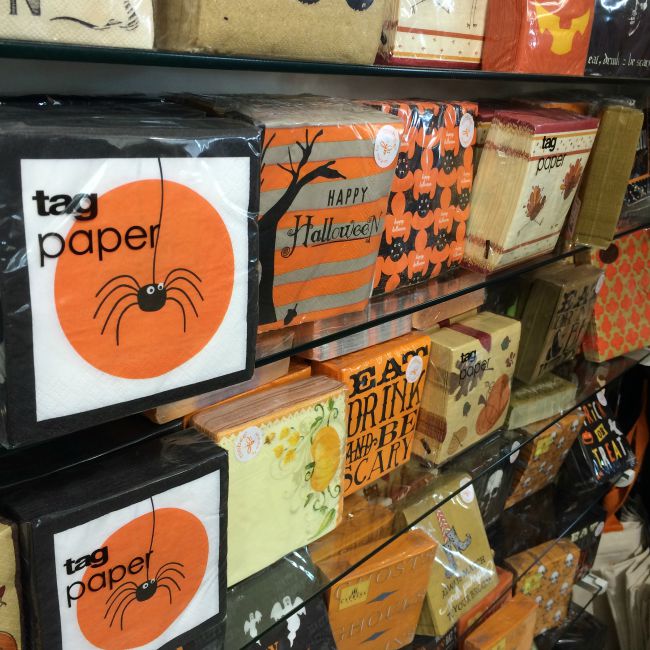 These are favorites that came home with me.  Keeping with the black and white Halloween color scheme with a little bit of orange.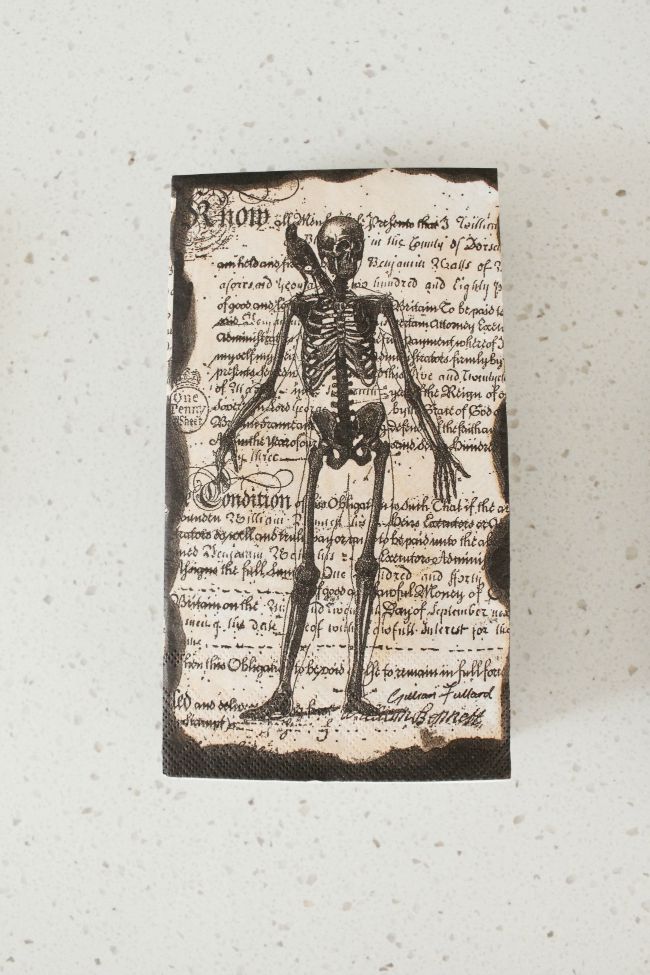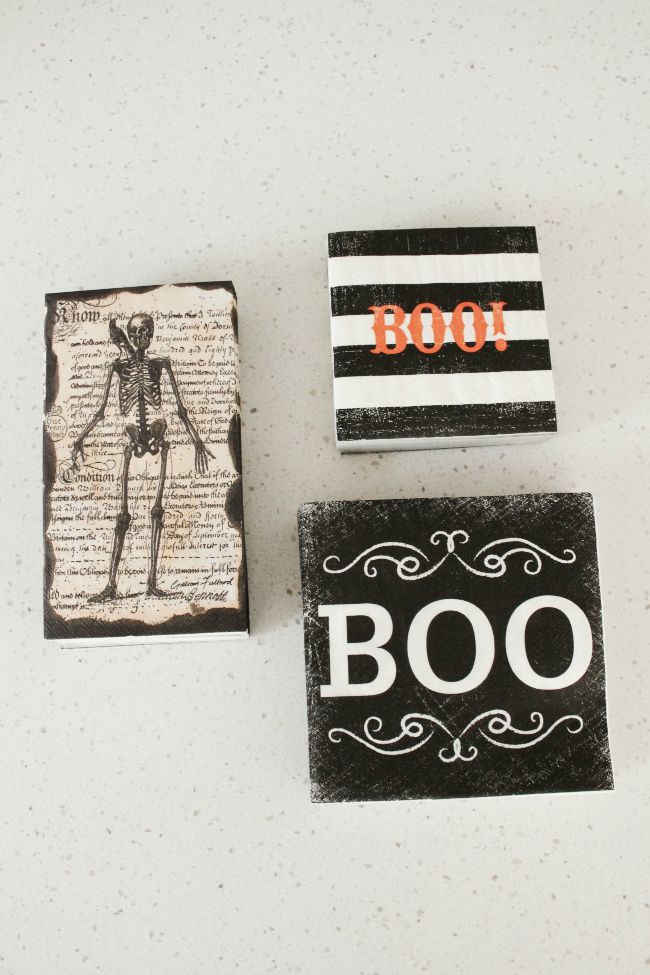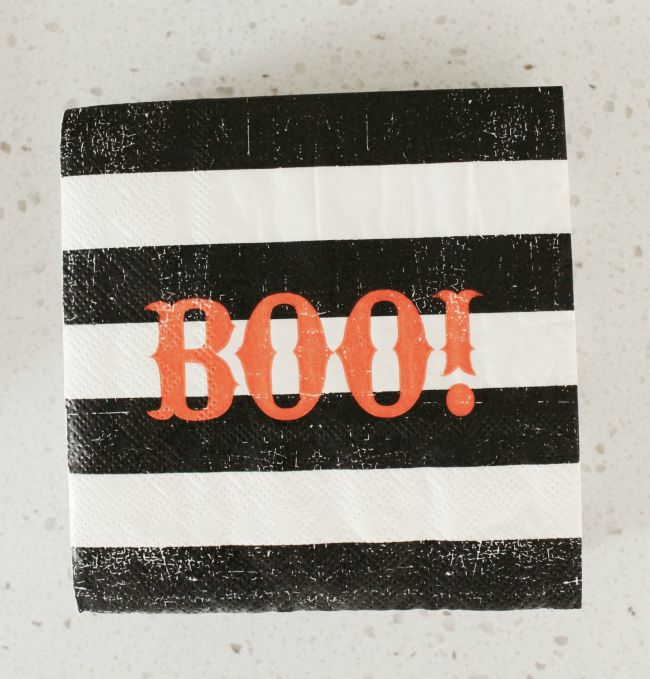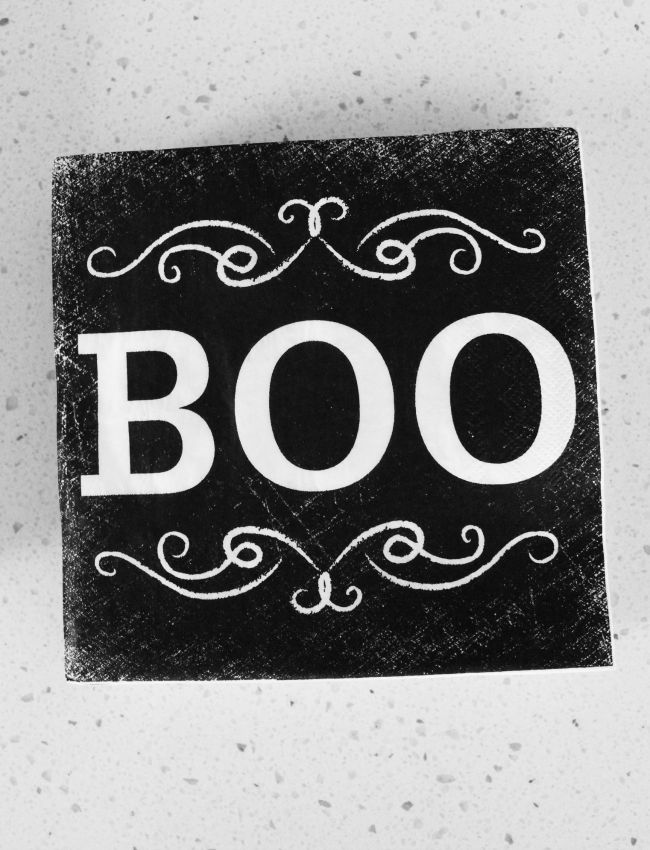 I don't like scary Halloween decor, but I do love skeletons and skulls.  My boys are old enough now not to get nightmares from the skeleton napkin they wiped the ketchup off their face with at dinner.  Glad I'm passed that stage!  I've got some DIY projects planned for some of these napkins that I can't wait to get started on!
I stocked up on these Thanksgiving napkins as well.  I think I have enough to carry me through the whole month of November.  Aren't these pretty enough to frame?  Hmmm…there goes my mind again, churning up another project!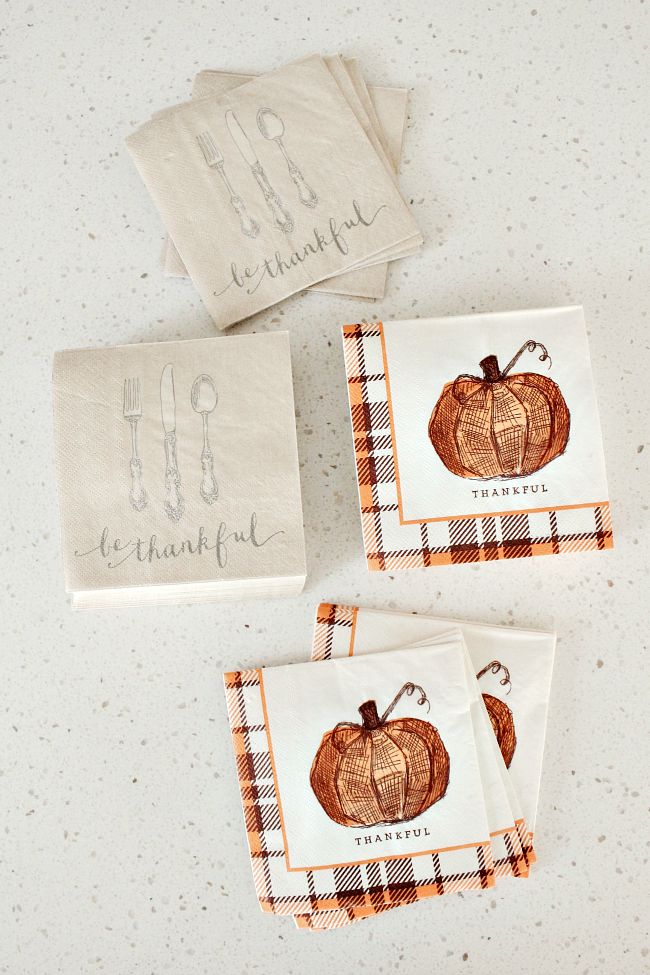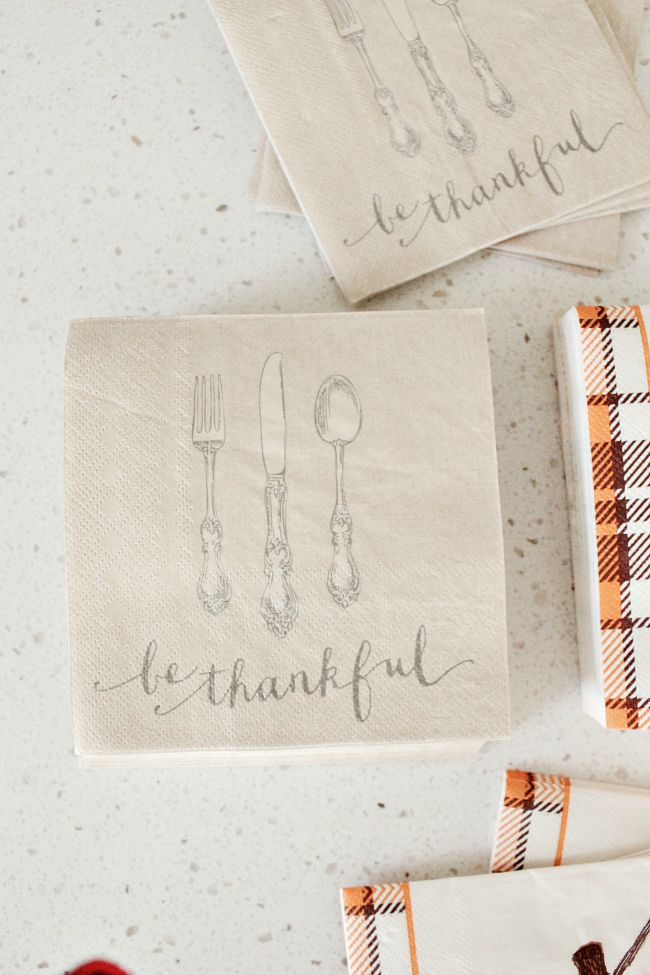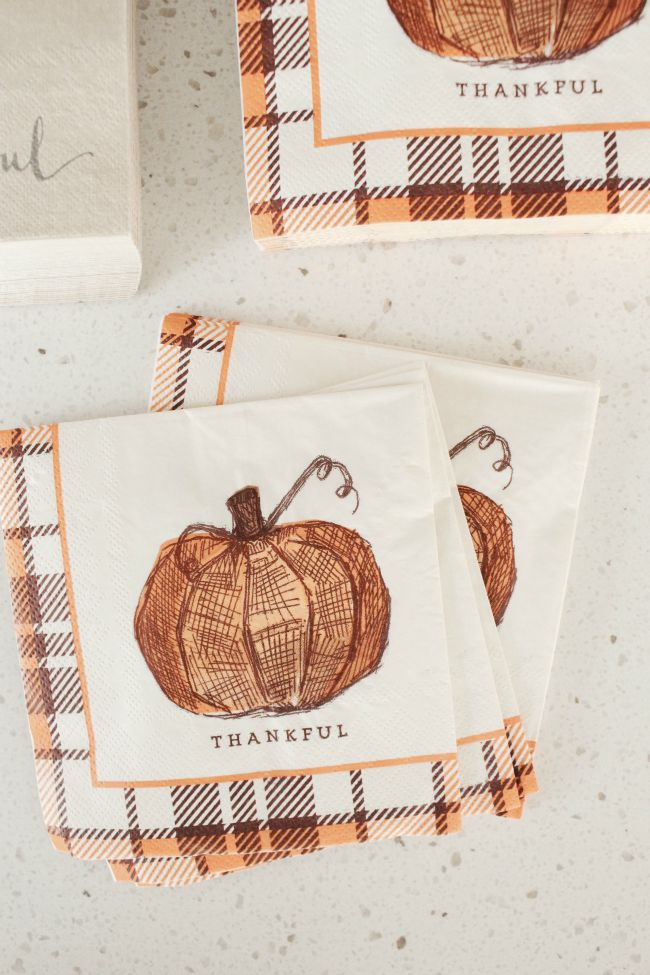 I'm not sure what to call these decorative pieces that I found at At Home Superstore but they are awesome!  They remind me of a haunted mansion, like the one at Disneyland! These will also be incorporated into my Halloween tablescape.  They're pretty big too, much bigger than appear to be here.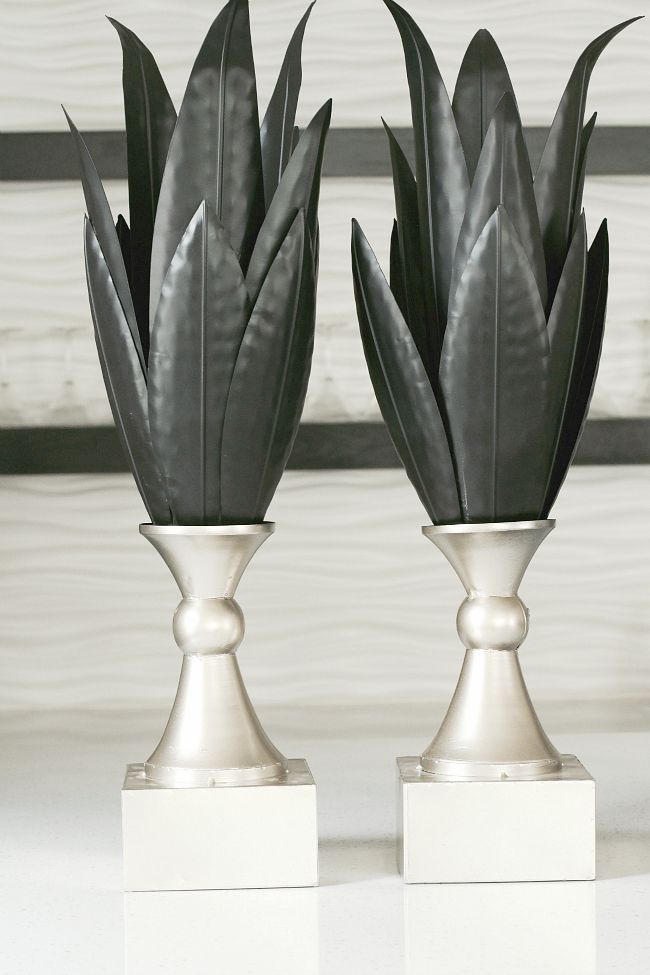 So there's my shopping loot of the day!  I did good!  Soon my house will be bursting with skeletons, black crows, skulls, and a whole lot of black!  EEK!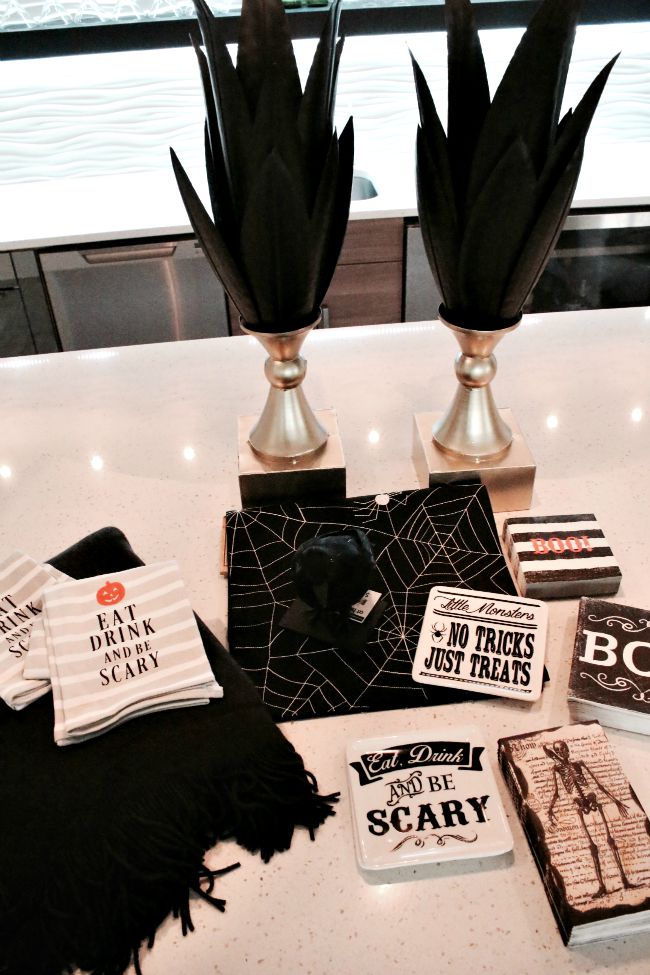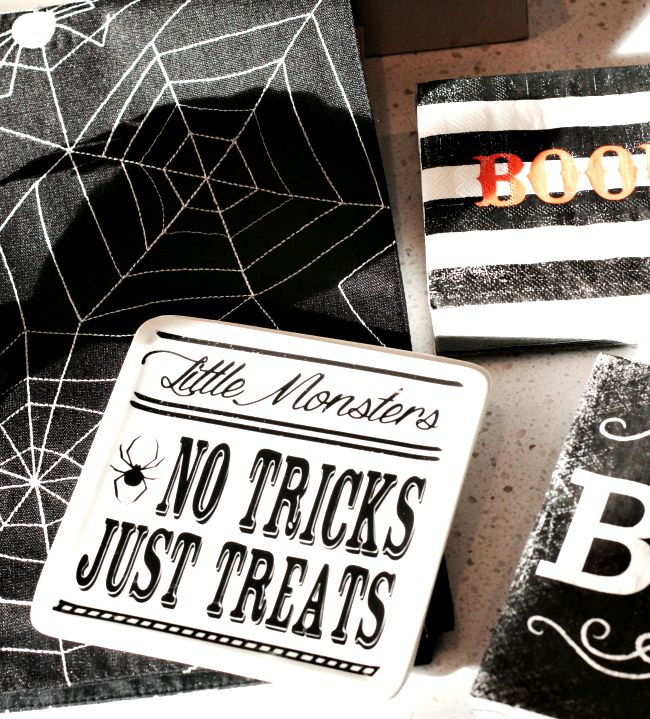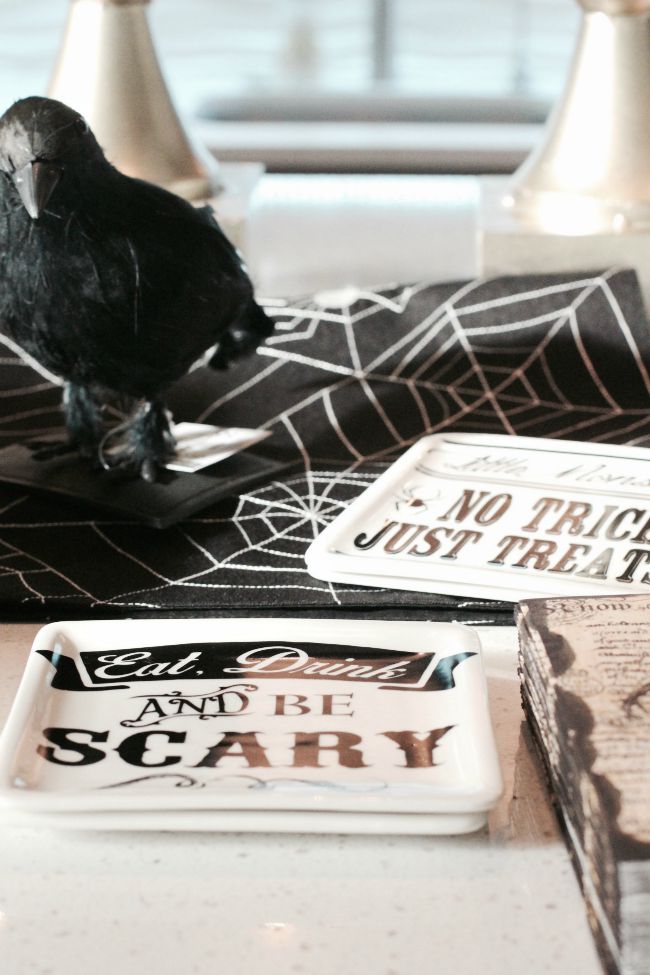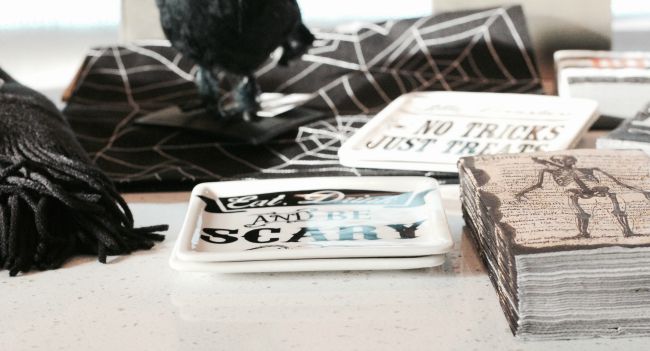 Please make sure you're following me on Instagram where I share a lot of snapshots of my day and peeks into my home.  Now I'm off to rock out to some 80's music and start decorating!