My Most Asked About Piece of Furniture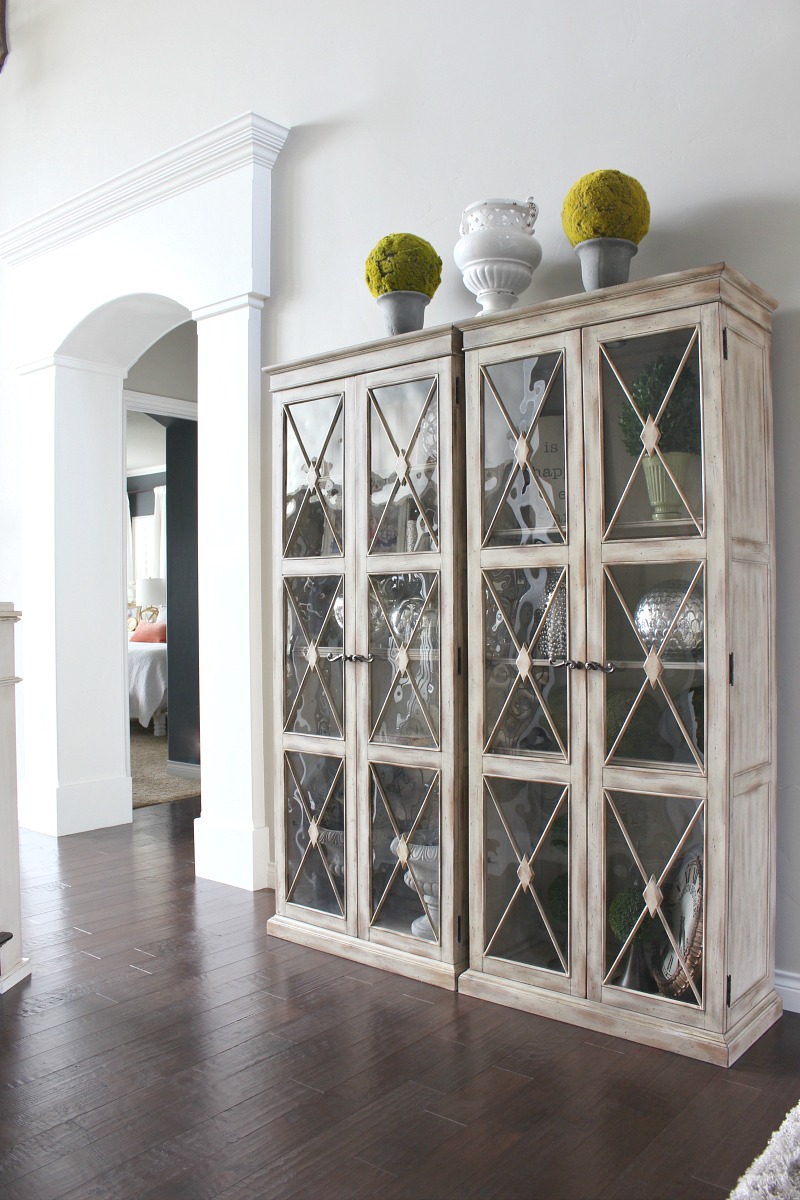 Today on Instagram I snapped this quick photo of our entryway.  Once all the comments came in about where this piece is from I realized that I've never sourced this one for you.  This has been one of my most asked about pieces of furniture so I got busy and found an online source!
Look closely and you can see that it's actually two cabinets butted up together. I originally purchased them when we first moved into our home to flank our living room fireplace.  Last year, I rearranged everything and kind of loved the big statement these pieces made as you walk in our front door.  I especially love to switch out the accessories for the season.  With the holidays approaching, I'm going to have some fun with these.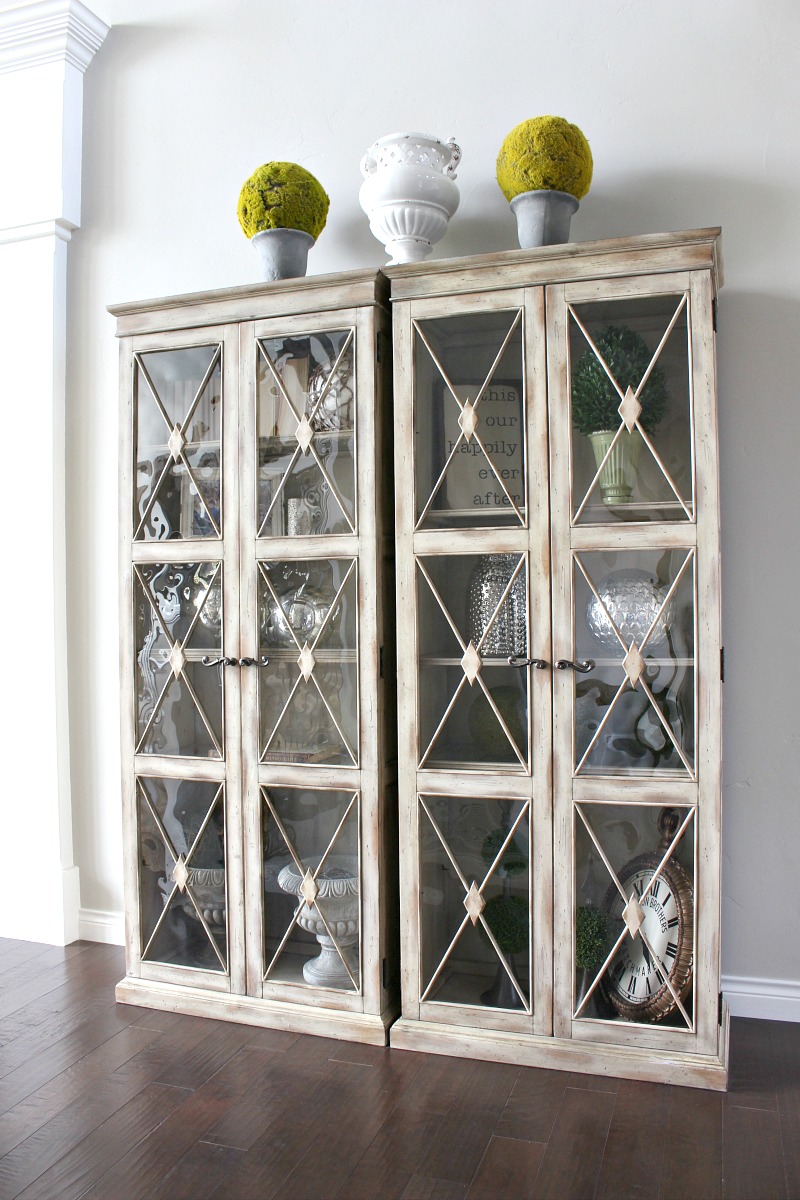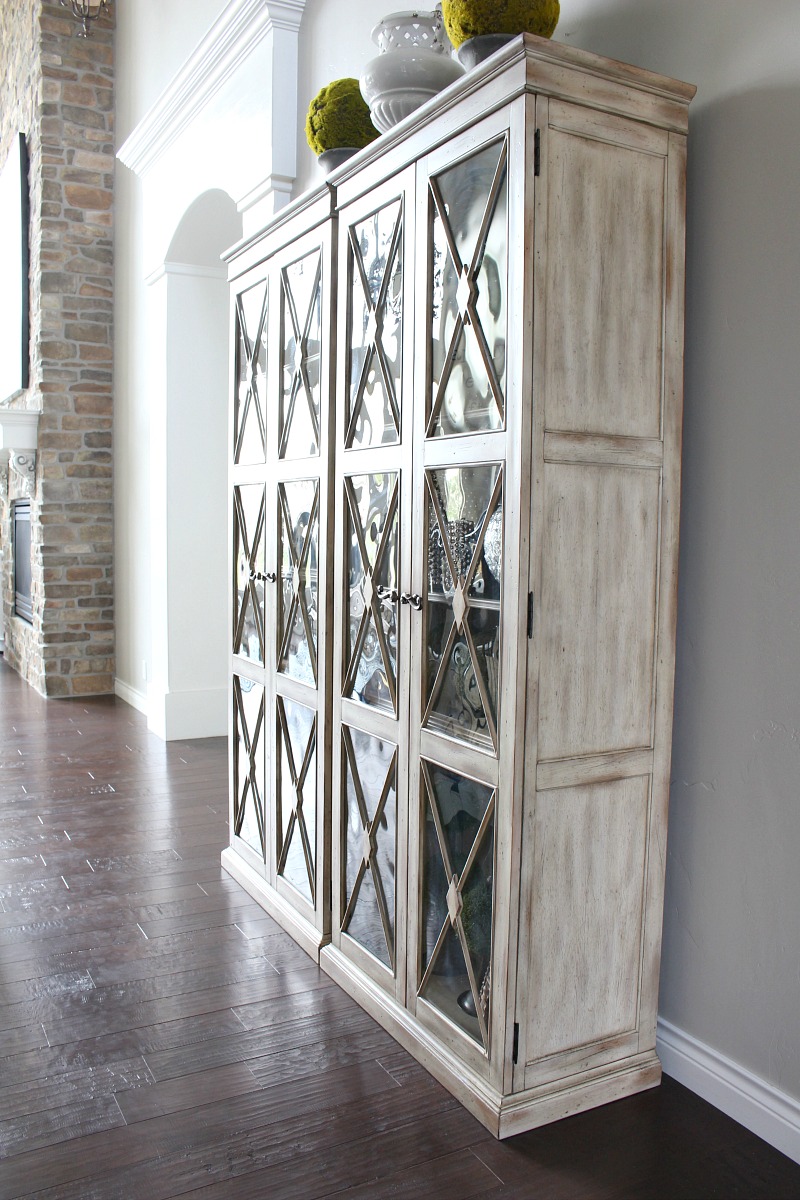 I love the details of the beveled glass and the door handles.  They even light up with the touch of a finger on the upper outer edge…so convenient.  FYI…the back wood panel is reversible too. I flipped mine to match the exterior distressed finish.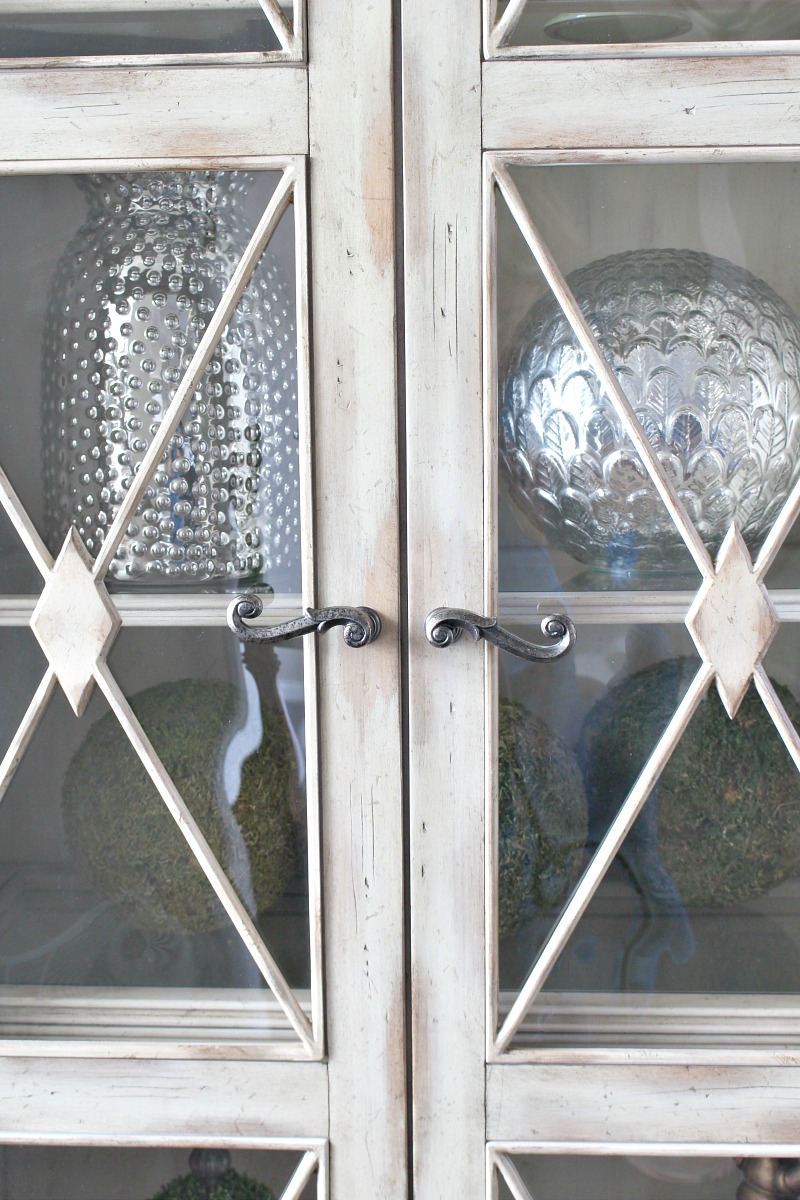 Love it and need it???  You can buy it HERE.  Your welcome (wink).
*affiliate links used