The traditional patio slider door has always been a big design challenge for function and beauty. For so many years I would see the hanging vertical blinds in every home with the typical builder patio doors.  You know the kind that has the little twist rod to open and close them and that every kid is attracted to pull off each slat one by one?? Yes, those.  They may add privacy, but lack seriously in design appeal.
I'm so excited to share with you this amazing DIY Barn Door in my client's home.  I say "client" loosely because she happens to be my best friend and gave me free reign in redecorating her family room and kitchen this year!  So much fun!  She originally had drapes hanging on each side of her slider patio door, but they had seen better days from the day in and day out opening and closing for privacy.  I came up with the idea to hang a set of barn doors since she was wanting to add a little farmhouse flare.  This was one of those design moments when I was keeping my fingers crossed that the project would turn out how I envisioned.  Her husband was willing to take on the challenge and build these doors from scratch and he definitely deserves an A+ in my book!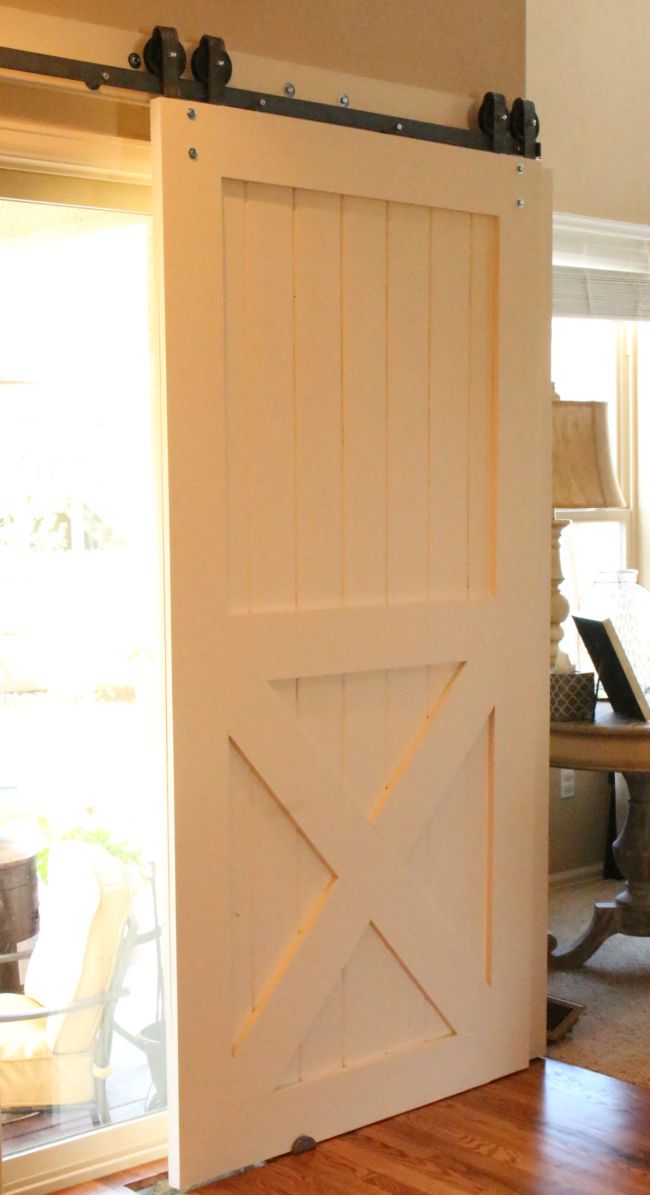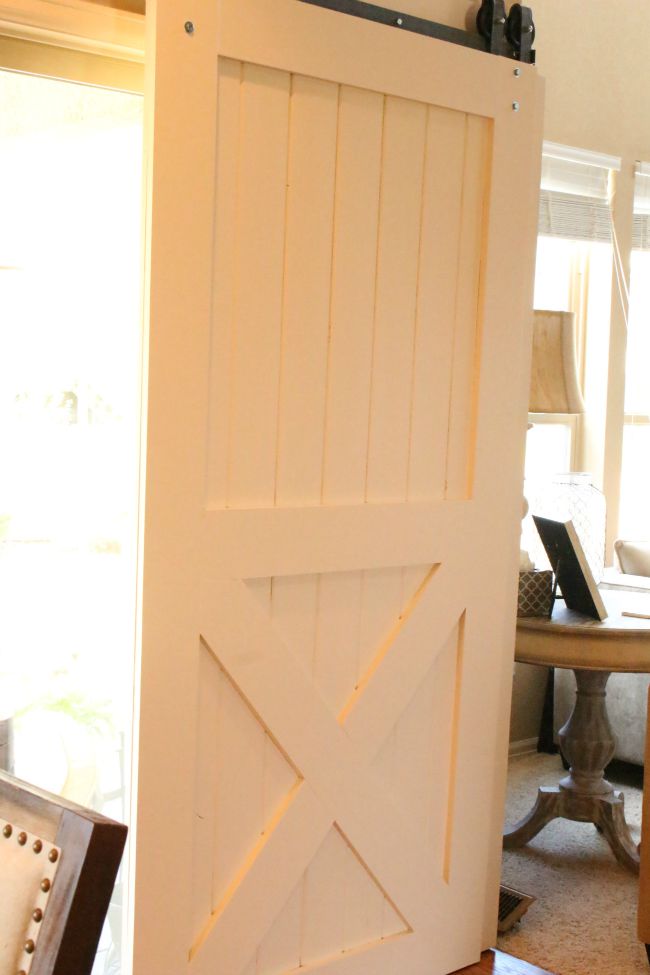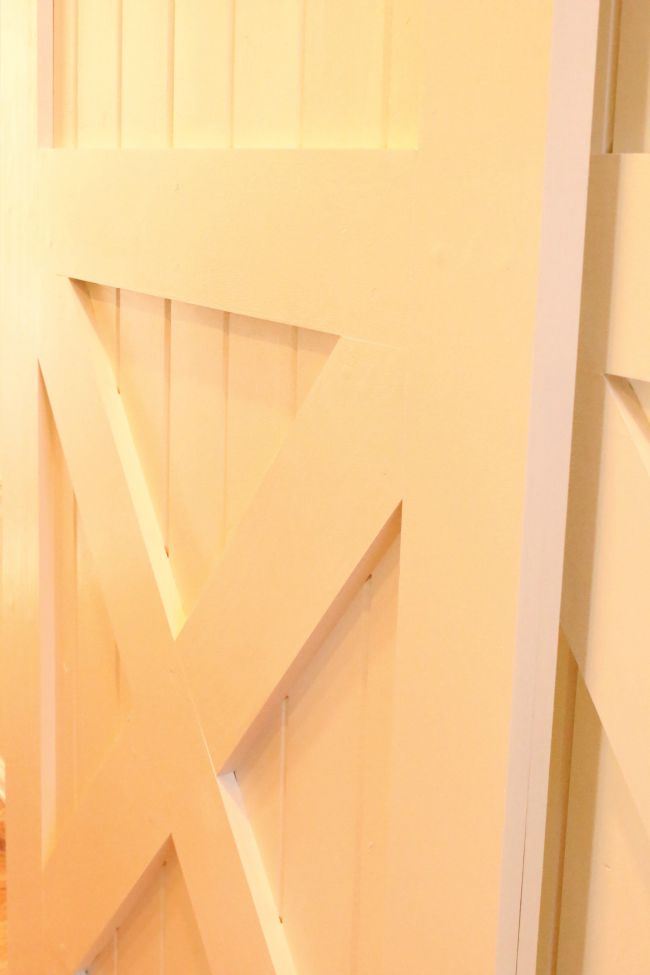 As you can see one door glides right over the other door.  He ordered the track system from 1925workbench.com and floor guides from realslidinghardware.com.  The doors glide so smoothly!  I couldn't be happier and talk about making a statement as these are the first thing you see when you walk into their front door looking to the back of the house.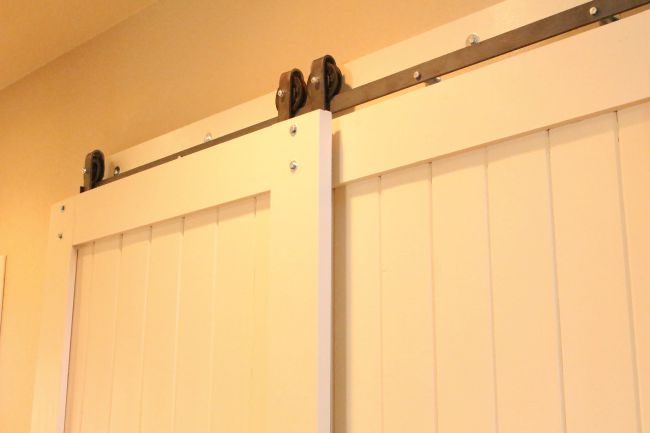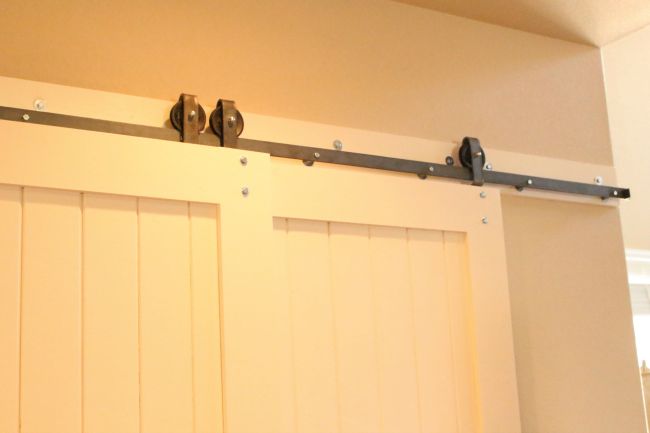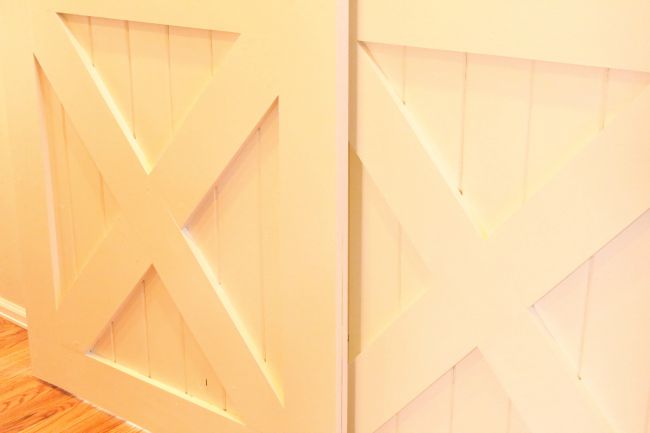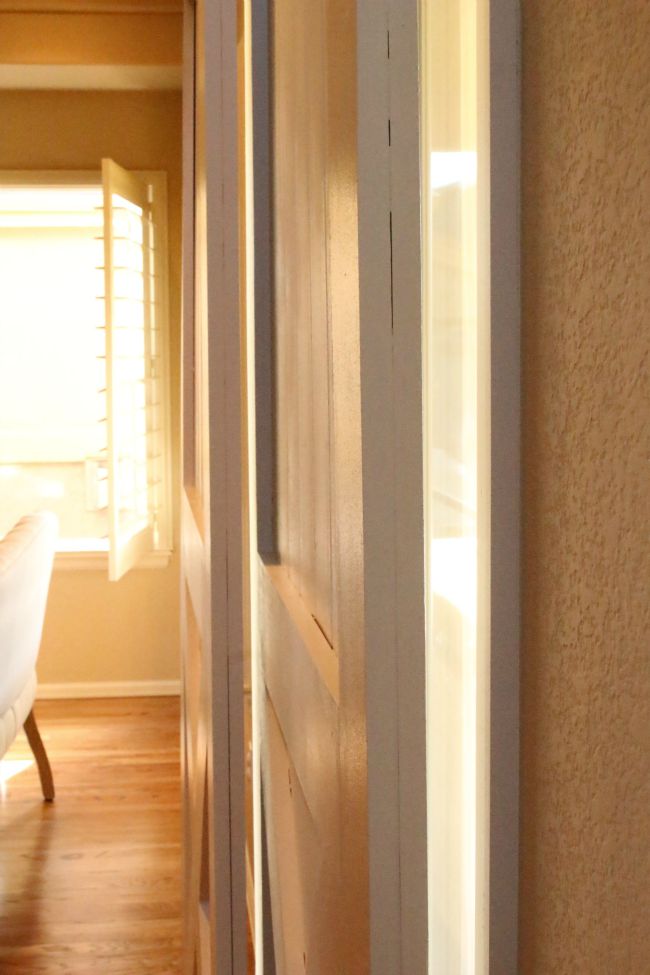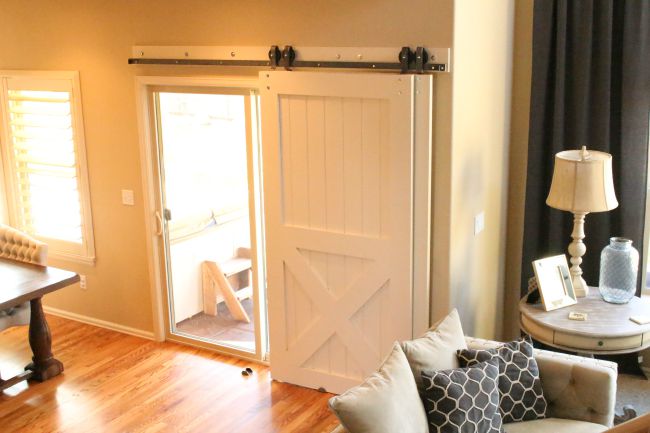 With Barn doors being all the craze these days, I'm sure this family will be happy with this new design for years to come.