Black + White Gallery Wall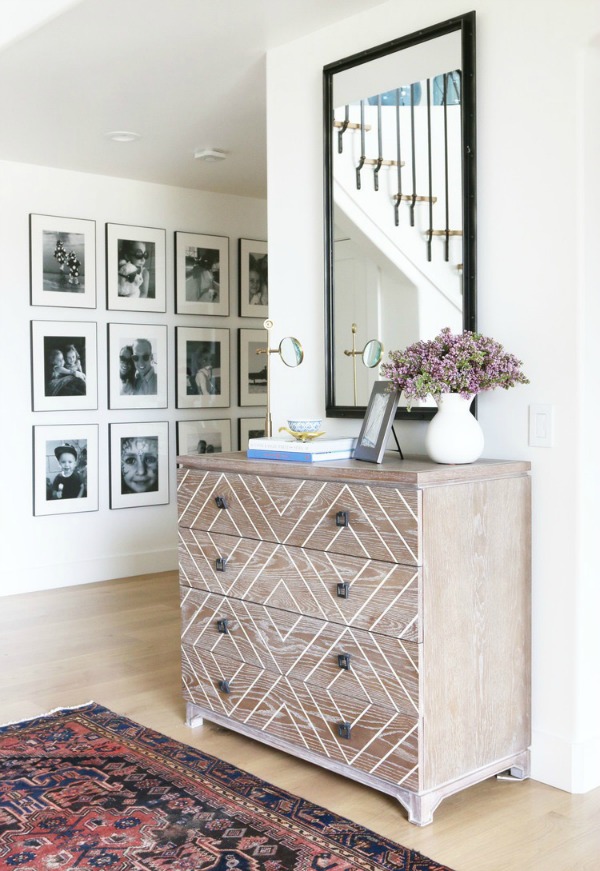 Studio McGee
There is something about gallery walls that draw me in to the stories the photos hold. Especially those candid photos that say a thousand words.  I've always loved framing candid moments of my boys and our life in little frames throughout our home.  Call me sentimental Sally but I hold on to those moments in time so dearly.  I can see the personality of the moment in each photograph, taking me back to a glimpse of time that was significant enough for me to pull my camera out, snap a shot, and freeze those seconds in life forever.  Often times I take the most imperfect photo and frame it.  I love a good black + white gallery wall and have wanted to create one in my home for years.
I was intrigued by these particular black and white gallery walls.  The clean lines of simple black or white frames.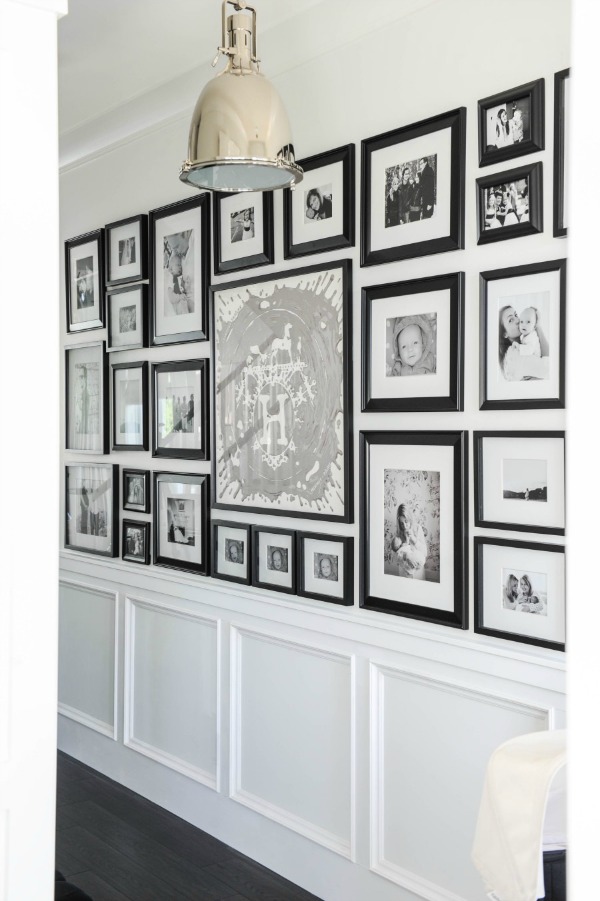 Monica Hibbs
The different sized frames work together in unity with their black and white theme.  The straight lines of the frames and lack of ornateness give a clean and modern look.  The uniform theme of black and white photos flow effortlessly together. I'd love to eventually do my whole hallway in a very similar layout.
I also love the uniformity of all the frames being the same shape and size.  I created a very similar look in my new dining room gallery wall at the beach cottage.  You can go back and see it HERE.
When we first moved into the cottage I took these photos of my boys on the beach with my old school "film" camera.  Of course they are a little grainy due to the camera but I blew them up anyways to poster size and originally put them in cheap frames.  Did you know that you can order large poster size prints from Walgreens?  I blew mine up to 19″ x 30." They hung on the first wall you saw when you walked into our home for seven years. Nothing fancy, but I cherished them!  So when we finished the whole cottage renovation those three poster prints were for sure going to be rehung in the home.
I moved them into the long hallway that leads to the boys' bedrooms and bathroom.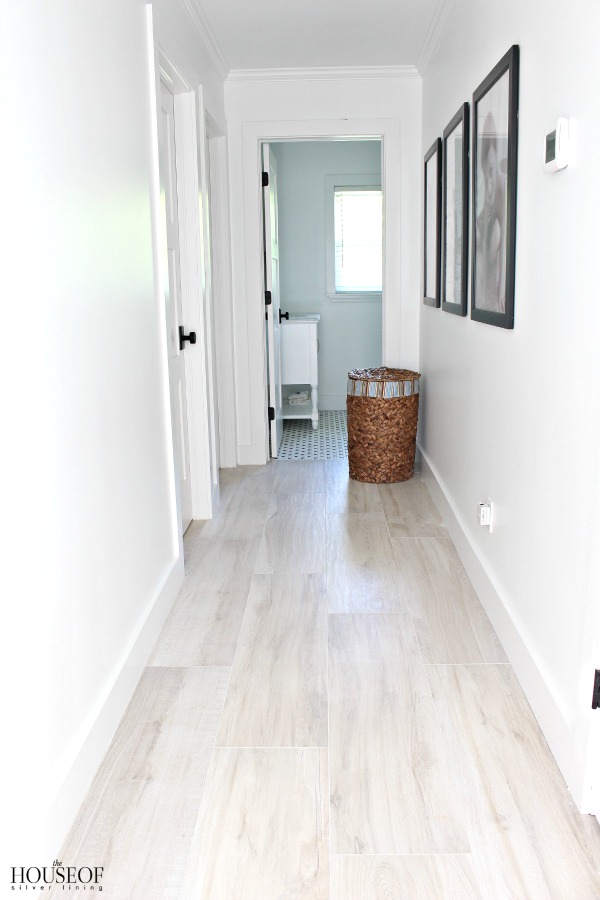 I updated the frames with these simple black ones that I found at Michaels.  The photos are in a sepia tone which contrasts nicely against the black frame. There's my baby whose not a baby anymore (sigh!). Dylan was 3 years old and this photo pretty much shows his personality.
Our middle son is to the far right here and our oldest is in the middle. They've grown up but we will forever keep these memories of the first summer here in our cottage.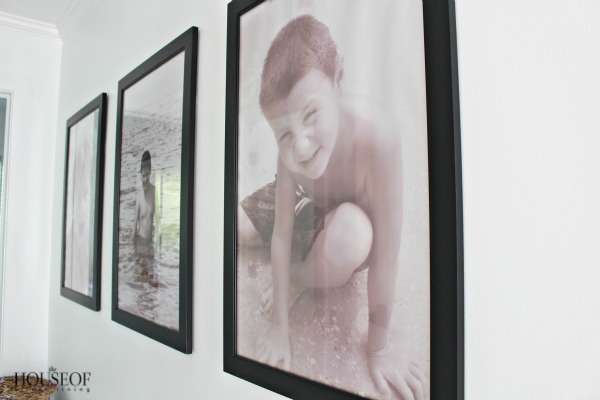 When friends and family come to visit they get to see glimpses of the memories we have made here.  I plan to start filling in the spaces around these large poster photos with smaller frames but in a continuous black and white theme. I have tons, thousands actually, of photos to sort through to find the ones that mark those special memories of our times at the cottage.  This is our story wall #priceless.