Budget friendly minimalist large scale wall art
I have been on the hunt for quite a while for budget friendly large scale wall art. I'm talking art that is a minimum of 6′ tall with a generous width. Sure, it's fairly easy to source art of that size but it comes with a very hefty price tag well over $1,000 and much more. Paying that much means you better be committed to the decision. I know myself all too well and I like to change things up now and then. I wasn't willing to marry a piece of art that I would feel indebted to longterm.
*Affiliate links used in this post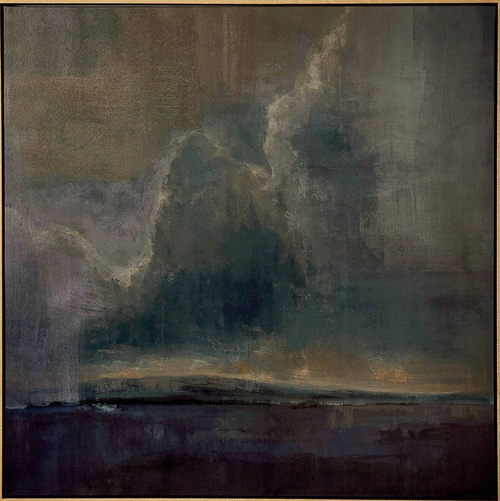 When this piece of art by Studio McGee was released over the summer, I saw it in Target every time I went (at least 3 times a week). The moody muted colors always caught my eye. I have been so intentional about everything I buy for our home that I tend to take weeks and months to ponder if I really like it before buying. I kept going back to this piece of art with no plan in mind until one day the lightbulb went on in my brain and thought if I stacked this art it could turn into something large scale and beautiful.
You may recall we used to have these mirrors over our living room fireplace mantel. They were always a "temporary" design that ended up lasting for 2 1/2 years. I recently moved them to our mudroom and am loving that decision (more on that room design to come!). I decided to take a shot at my first large scale wall art "hack" by joining four individual pieces of art together to give the illusion of one large 6′ square piece. They are not glued together just carefully aligned precisely with no gaps between. The outcome is beautiful and cost just a little over $300!!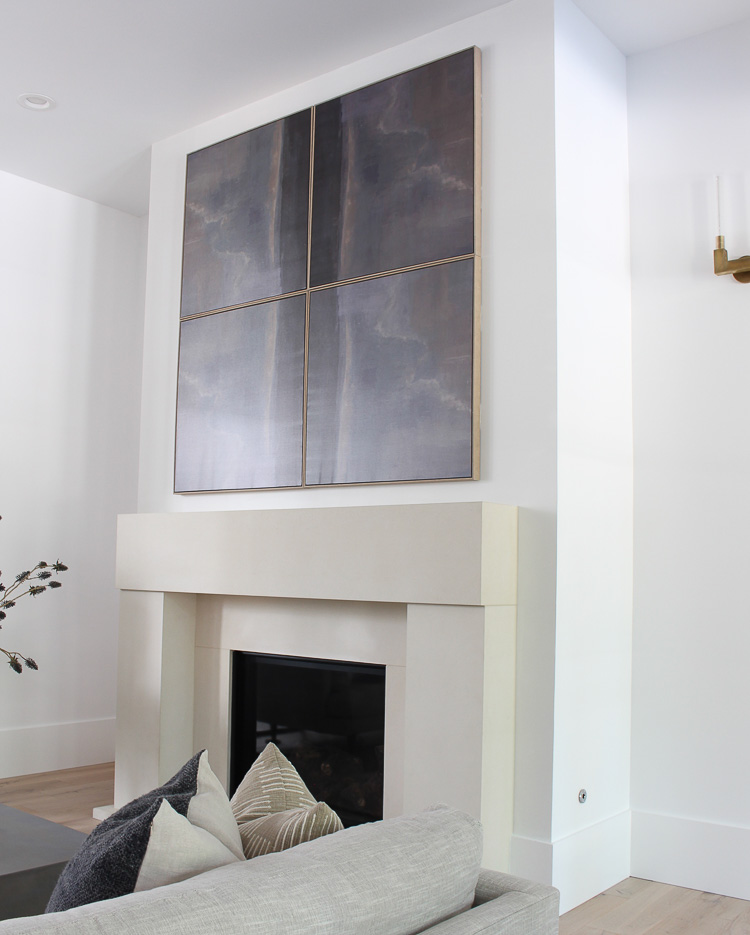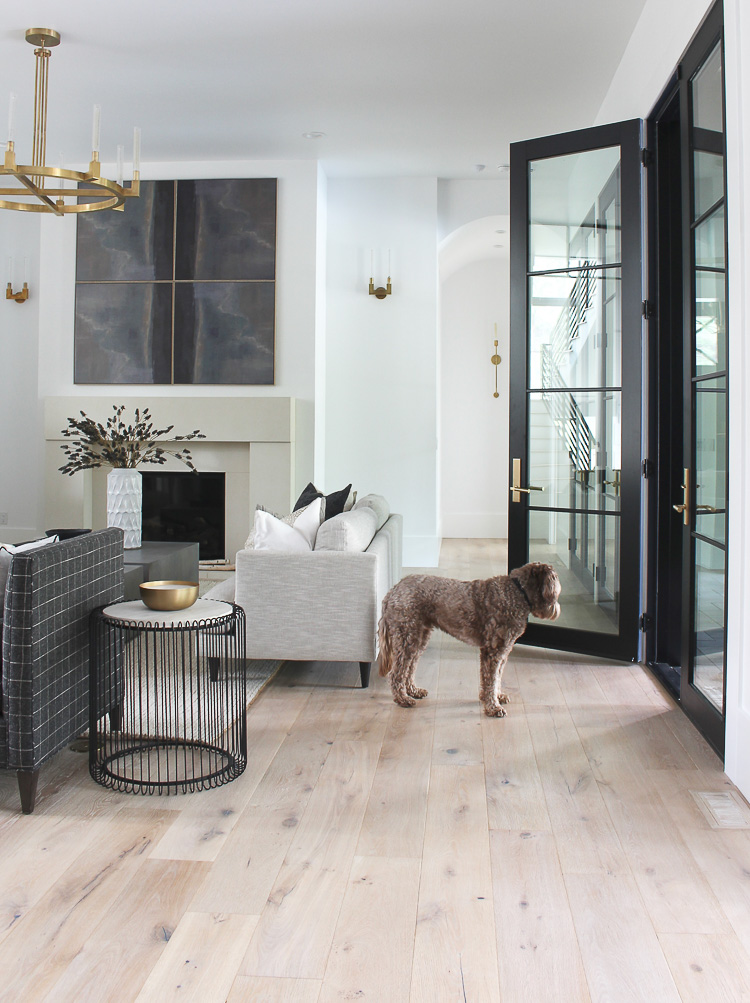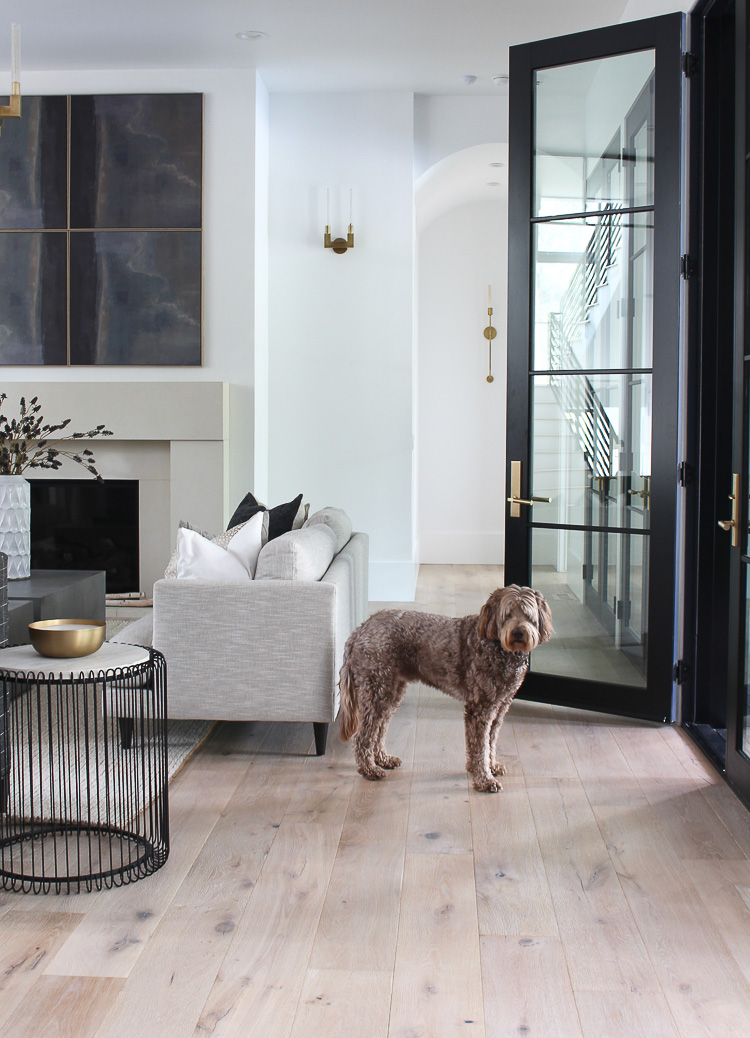 I have to say that the moody colors look very different depending on surrounding lighting. When I set these out on the floor in direct sunlight, I could see a greenish blue undertone. However, once I hung them on our fireplace wall, they definitely read more of a tan and dark gray.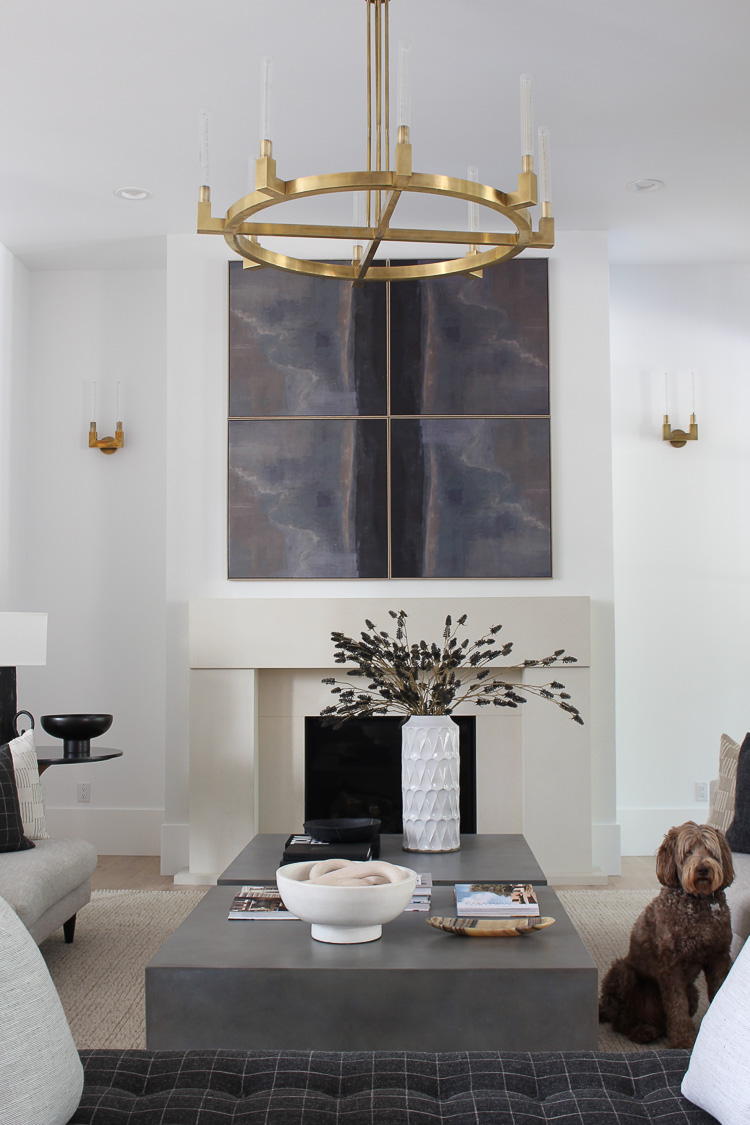 I'm really loving the change in our living room. I feel like the art warmed up this corner just in time for Fall around the corner. Stay tuned because I'm now on the hunt for a pair of chairs to add to this space. It may take me a few months to decide (lol) and then probably have to wait months for them to arrive. So maybe this room makeover will be done next year. Patience should be my middle name.
Shop Our Living Room