Butler's Pantry Open Shelf Styling: 3 Simple Tips To An Organic Styling Approach
I have 3 simple tips to an organic styling approach I'd like to share with you today. When I designed our Butler's pantry I envisioned a space that was both functional and beautiful. Our 20 ft long galley style pantry has a wall of cabinetry on one side for all the food items (I like to keep all of that out of sight).  On the opposite wall are 9 ft open shelves made out of white oak that serve a purpose of style and function.
This post contains affiliate links. See full disclosure HERE.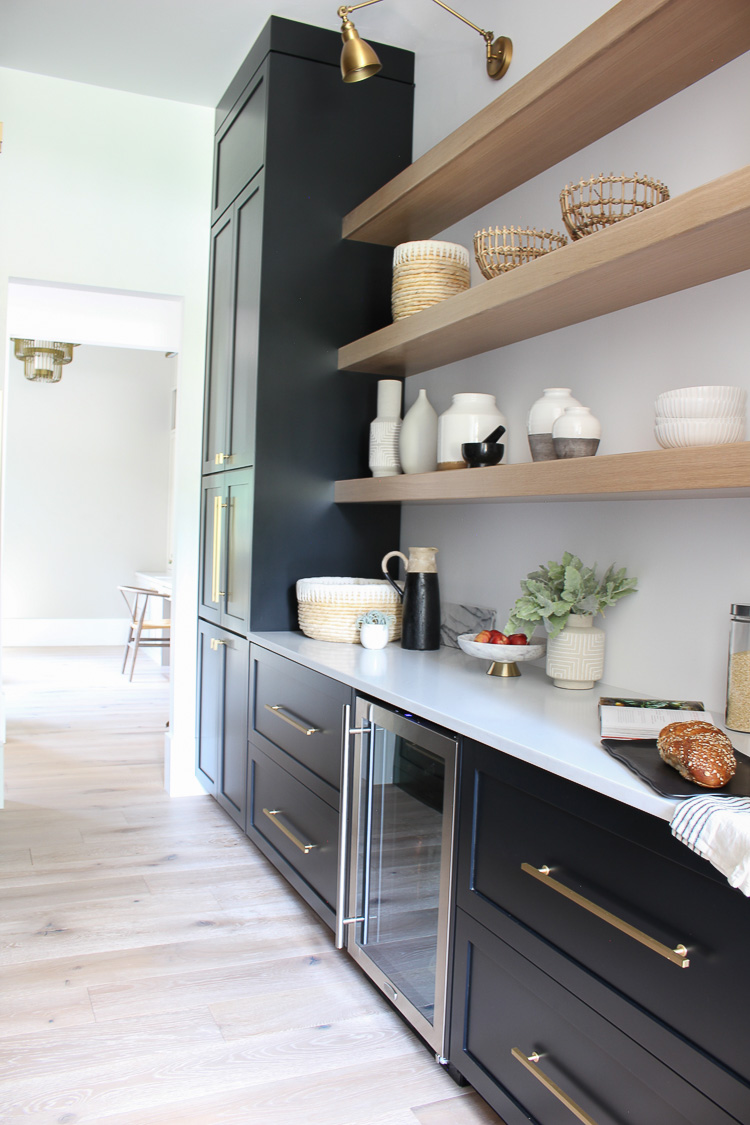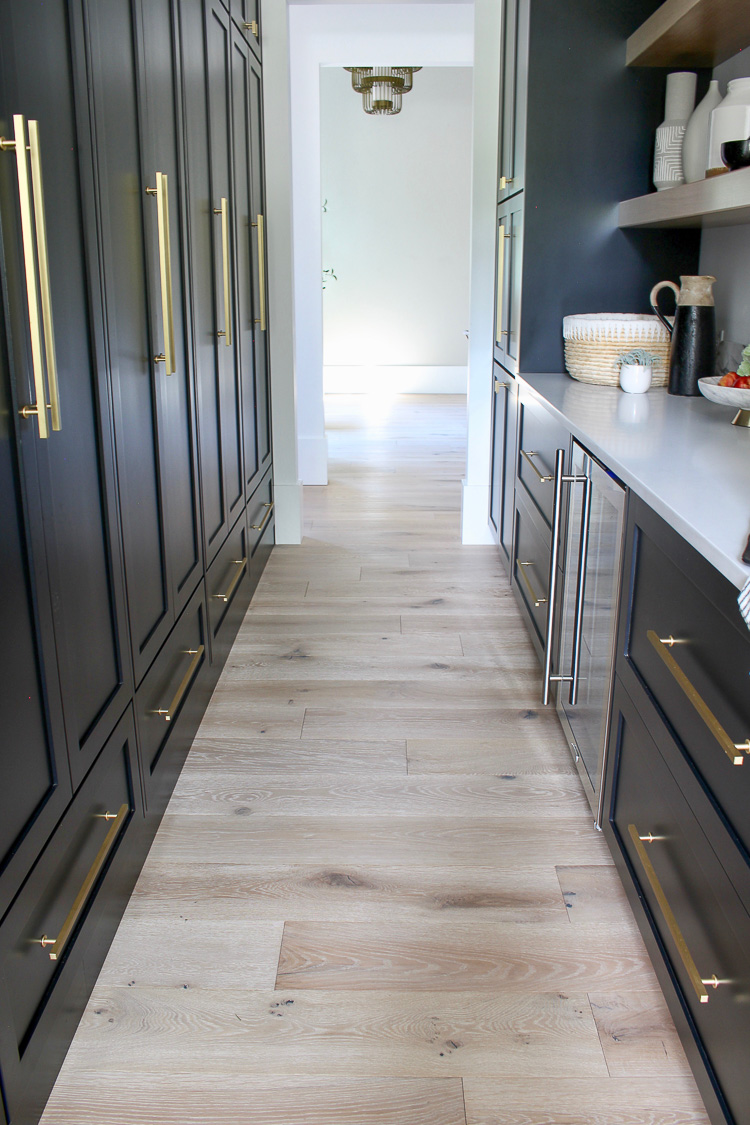 This week I restyled our shelves with practical yet beautiful decor pieces that I've found myself collecting. I don't buy anything for this home without intention. It needs to serve a purpose and not end up in storage in my basement when I'm tired of it. I think that is a typical feeling for anyone who's gone through a big move and purged all the old decor. Sure, there are seasons where I will want to restyle a space, but the goal is to shift decor pieces from room to room. I buy pieces that are more timeless. I've defined my style in this home as organic modern. This means I use organic elements such as artisan style pottery, baskets and simple greenery.  I crave simple spaces that are neutral in color yet defined through texture.
3 simple tips to my organic style approach
Group Similar Objects Together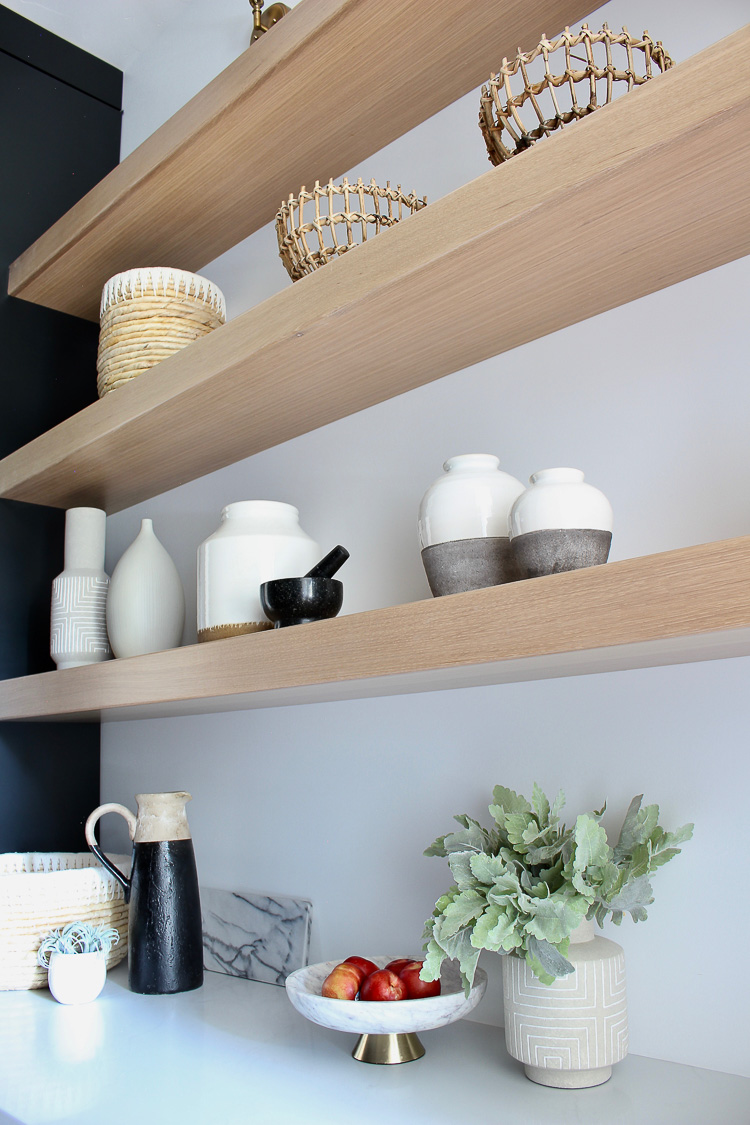 I tend to buy objects in two's or three's. If I love a vase, I look for the same vase in a different size. If they're on clearance, I tend to buy them all. The pottery pieces I've collected and styled on my shelves all work well together even though they are different shapes, sizes and colors. The key is keeping the color tones in unity with one another.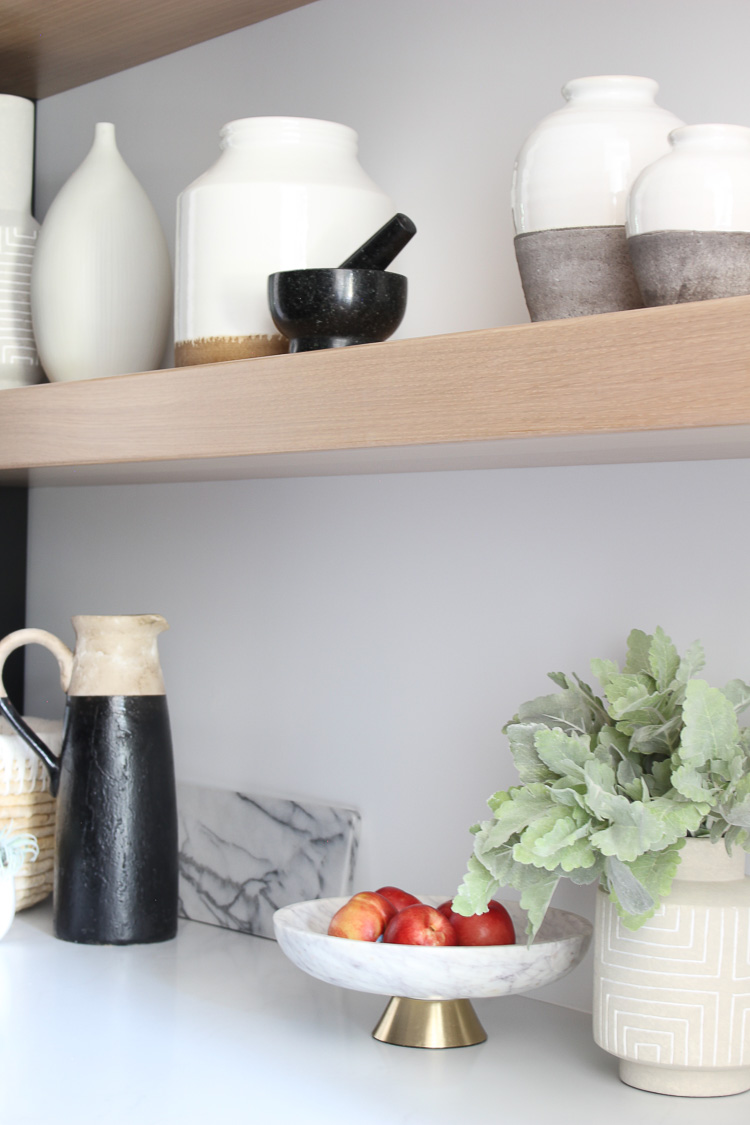 Identify the color tones of your home and keep them harmonious and balanced.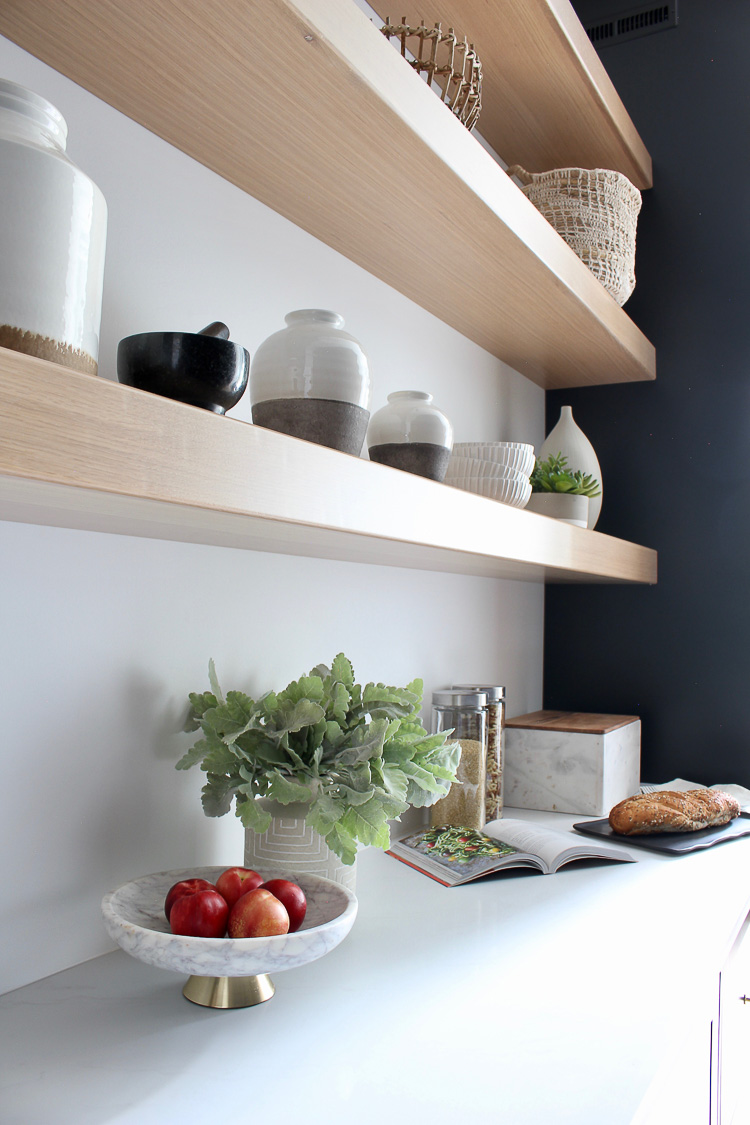 Black, grey and natural linen are the defining colors of our home. All of our walls are painted in Sherwin Williams Pure White which is a very crisp white backdrop to the neutral colors. When I feel like I need a pop of color in our kitchen or pantry I put fruit in a pretty bowl.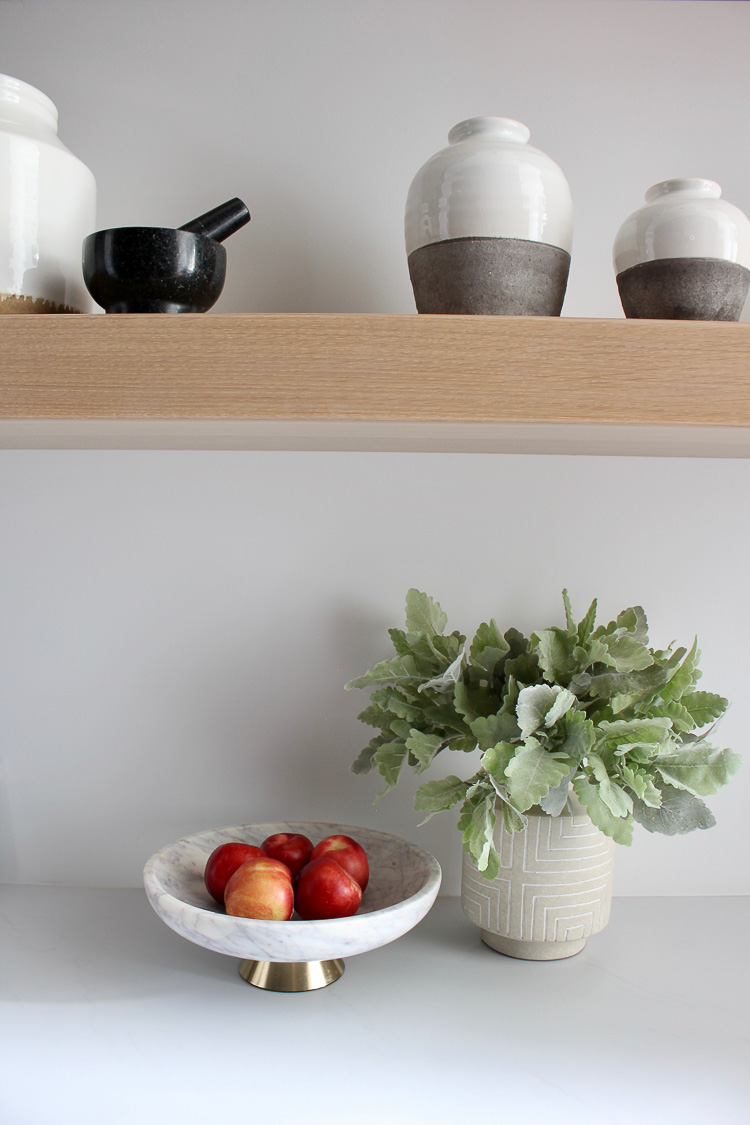 The colors should stay balanced within a space. The black definitely pops out against the neutral wall, so I made sure to use pieces evenly throughout to anchor one another.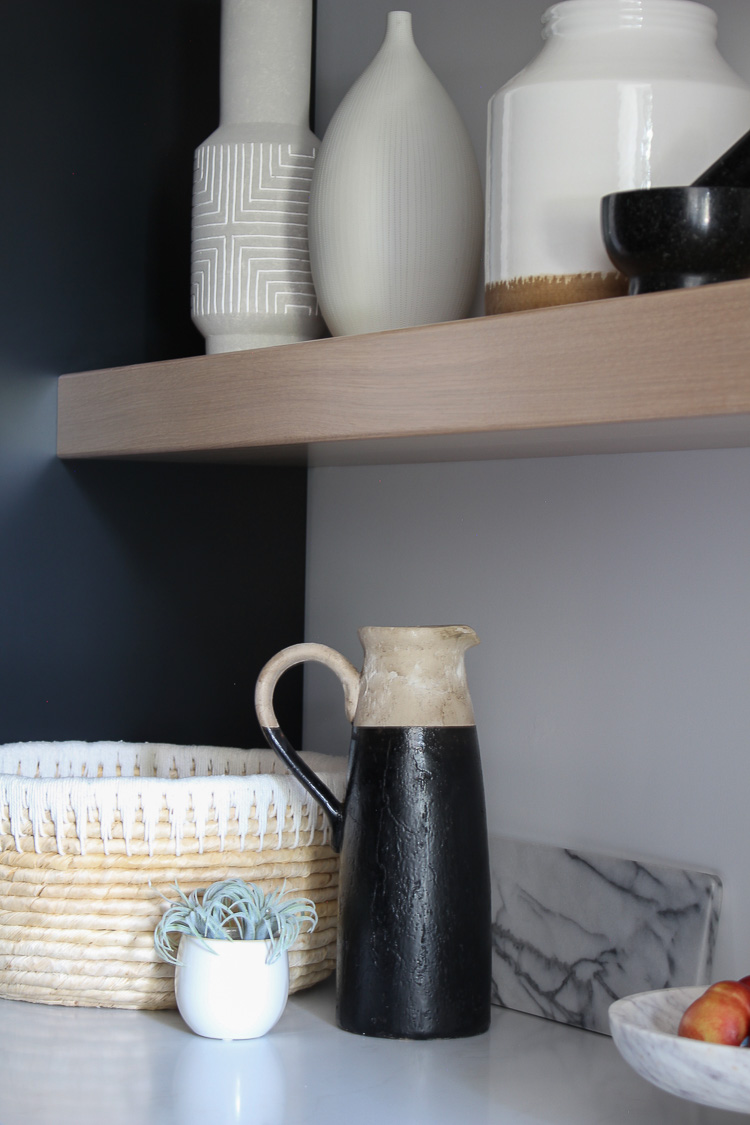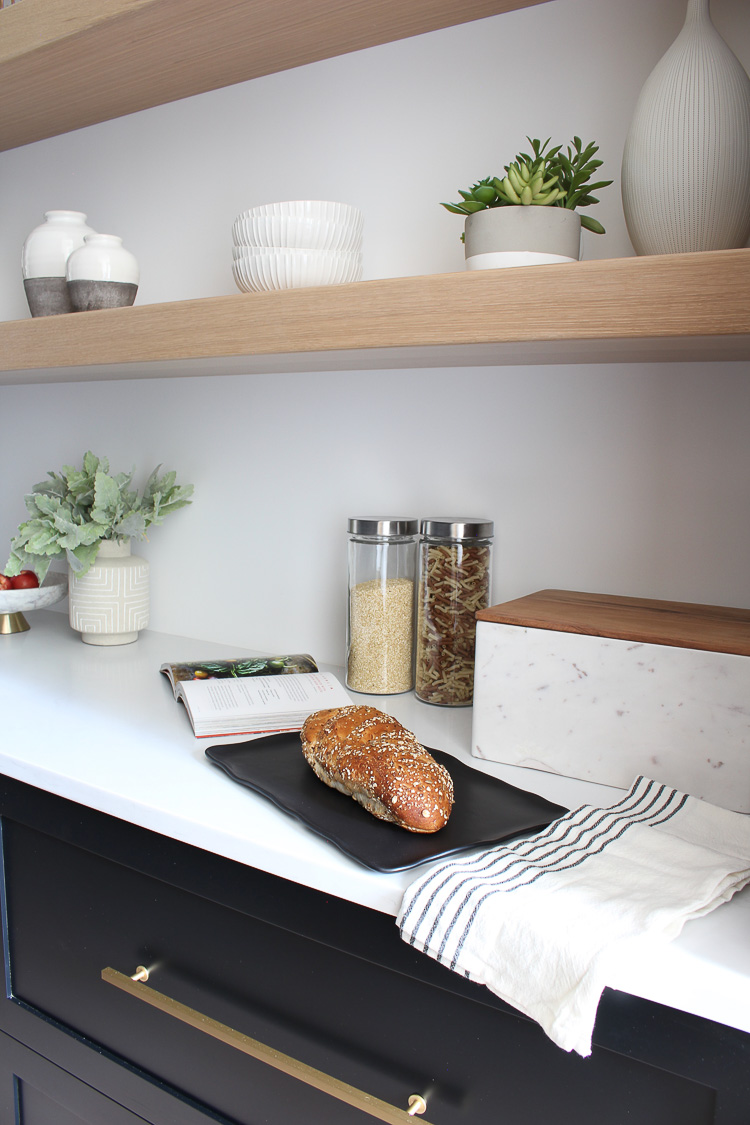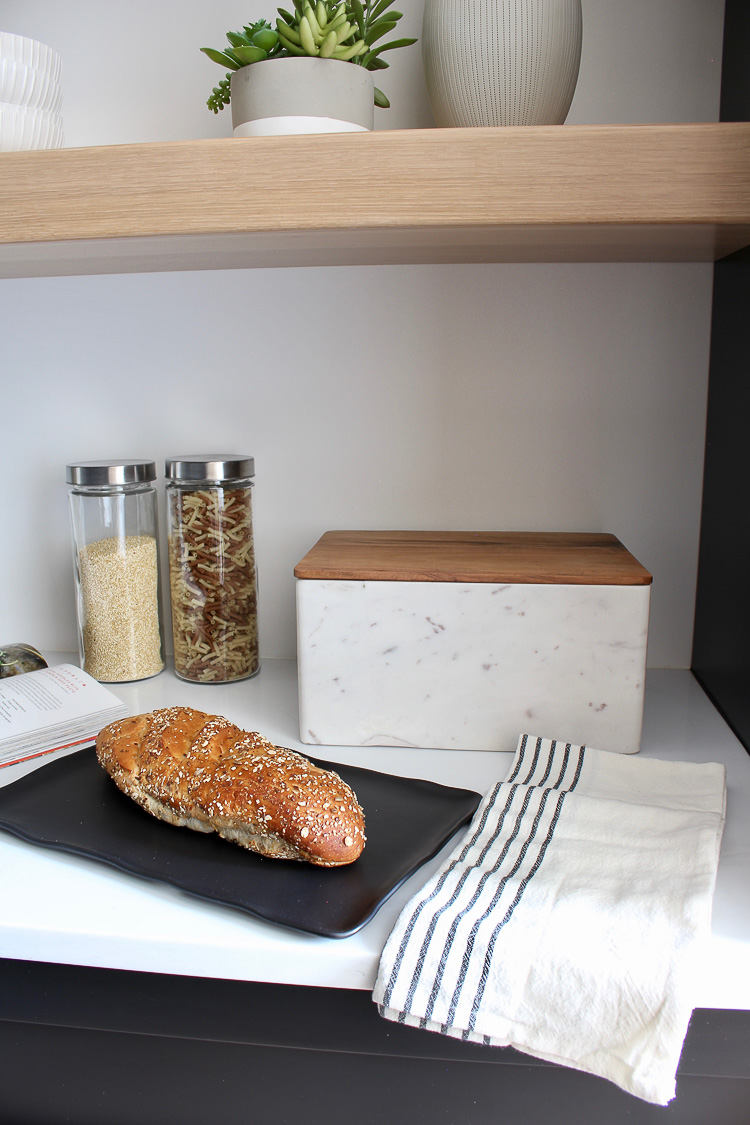 Create Visual Interest with Texture
Texture can be anything from baskets, woven rugs, plants/greenery to even the intricate detail on the pottery. It's what breaks up the color tones with definition. I have a weakness for baskets and have them in every room of our home. They are functional yet have become wildly popular in design. They are so versatile and can be used on display when not putting them to practical use. Here again, this is where I tend to group the same item together. The shelf looks styled, yet not visually overloaded.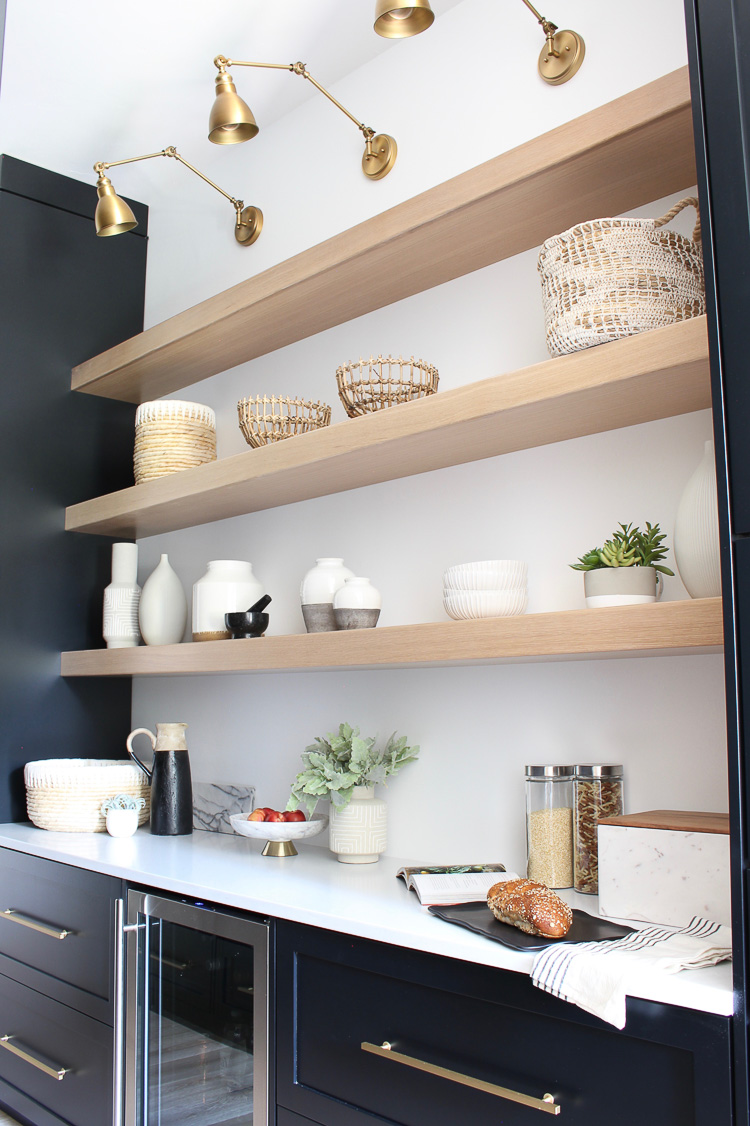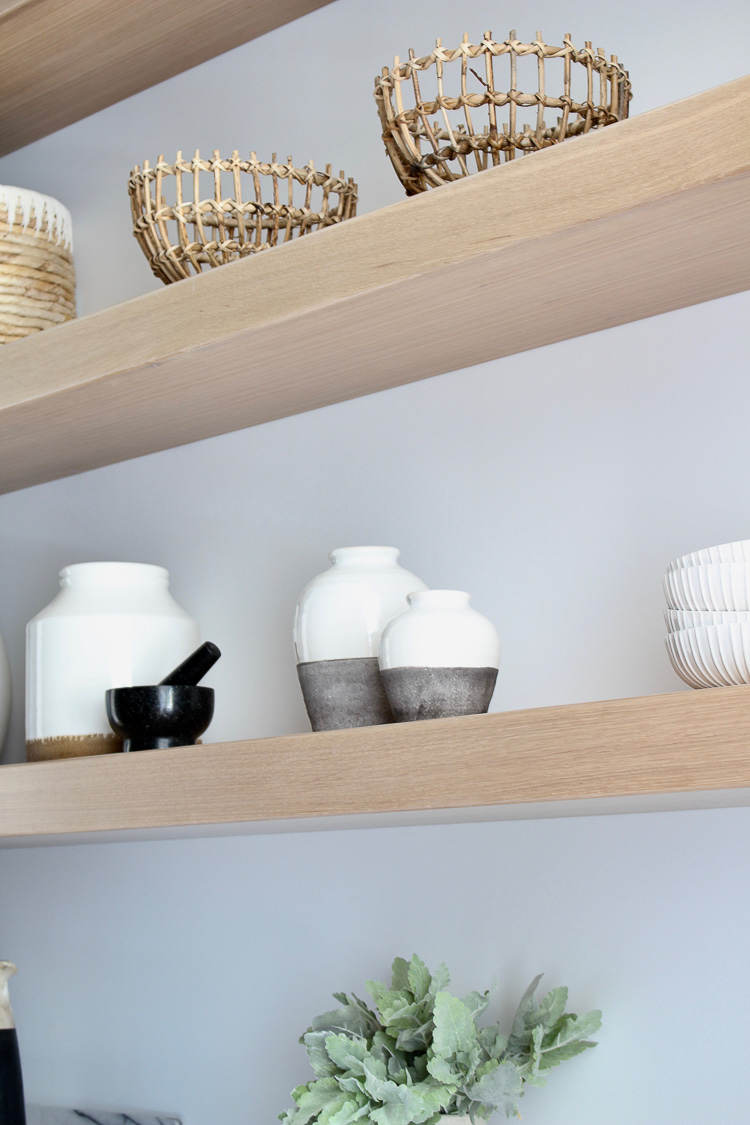 Even the quinoa in these canisters bring in a form of texture that breaks up a blank wall behind. Total side note…I've actually been in to cooking lately. A friend of mine is an amazing cook and has been such a big help and inspiration in "broadening my horizons" beyond the food rut I've been in. I'm actually following recipes. Who am I??! Ha. I'm diverging, let's get back to styling, that's what you're here for!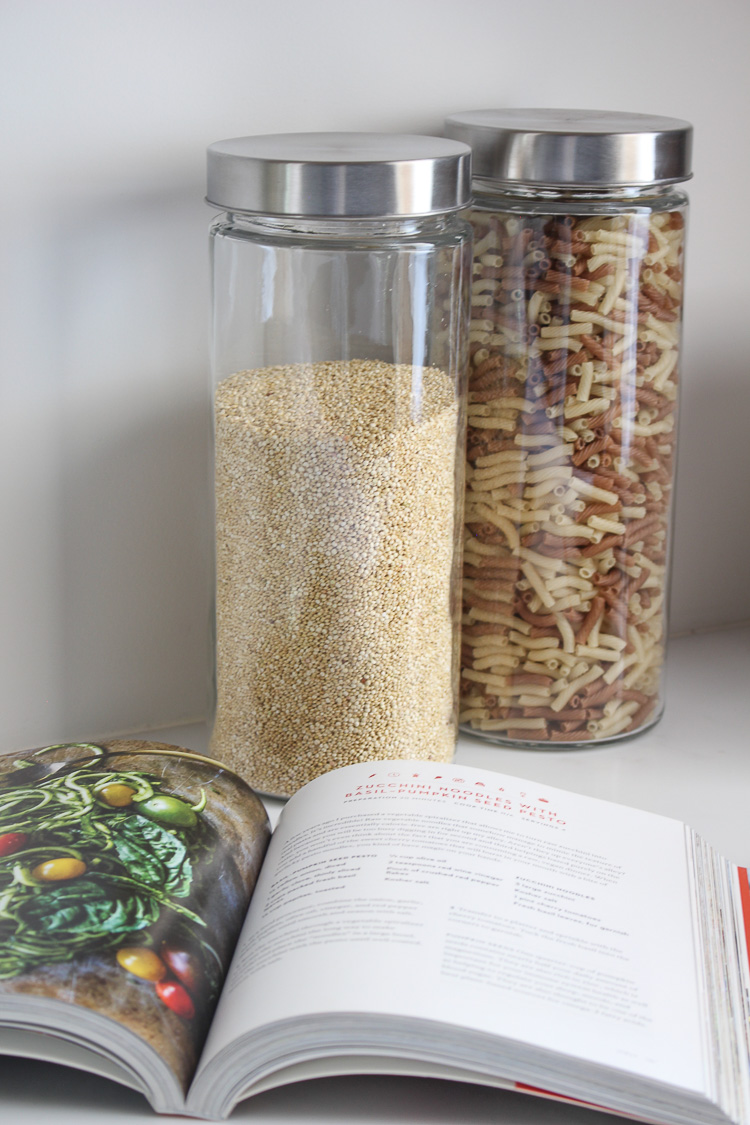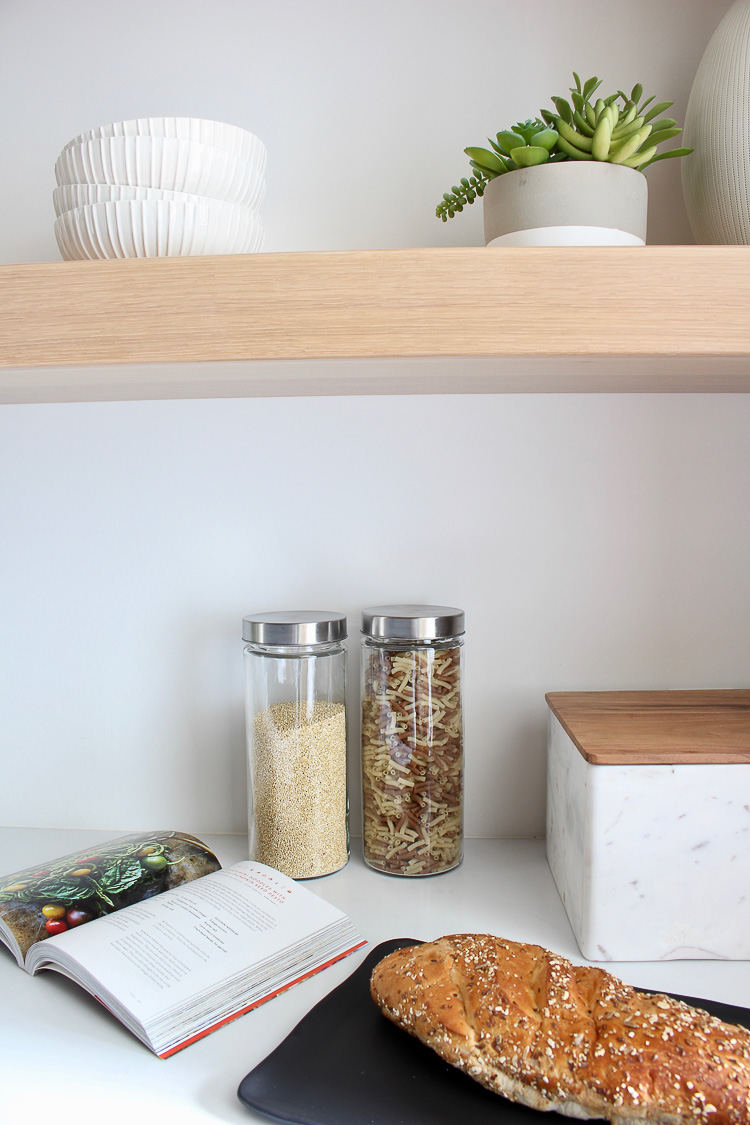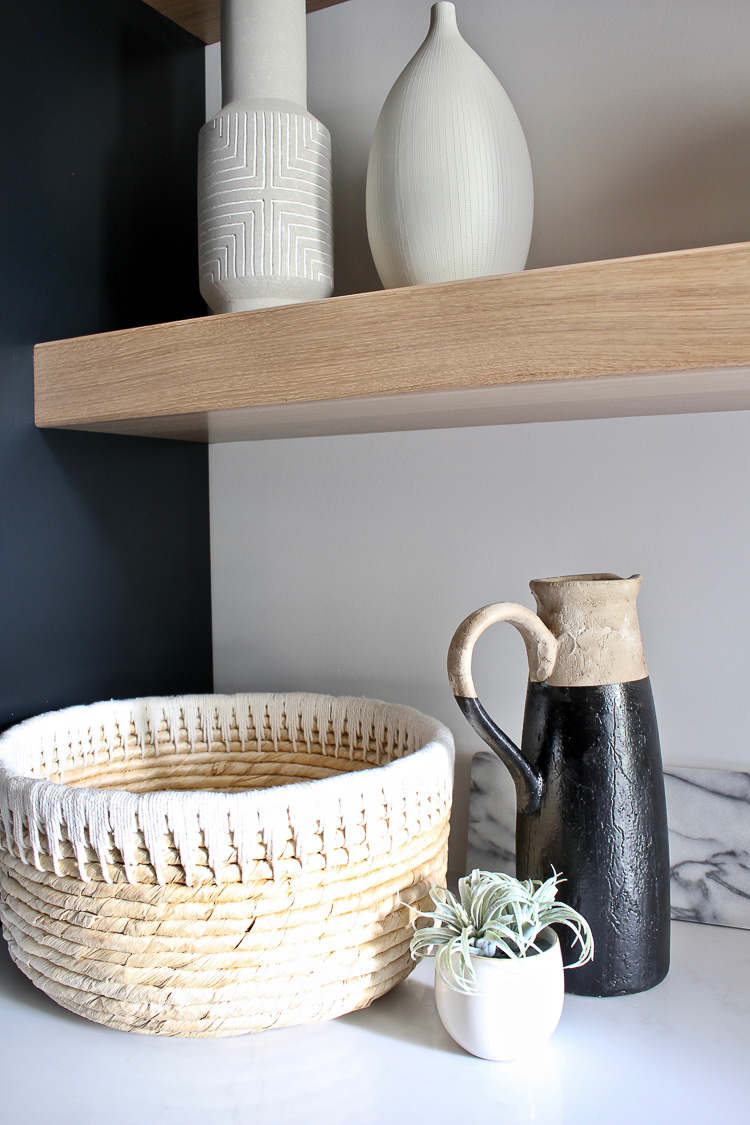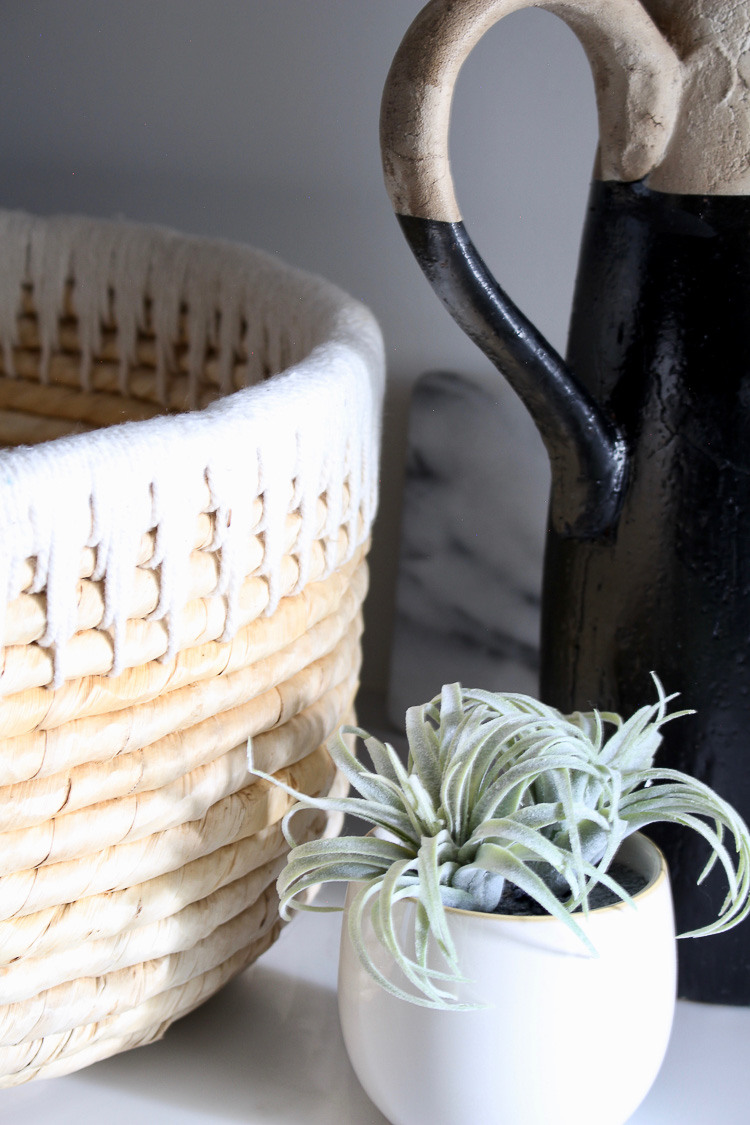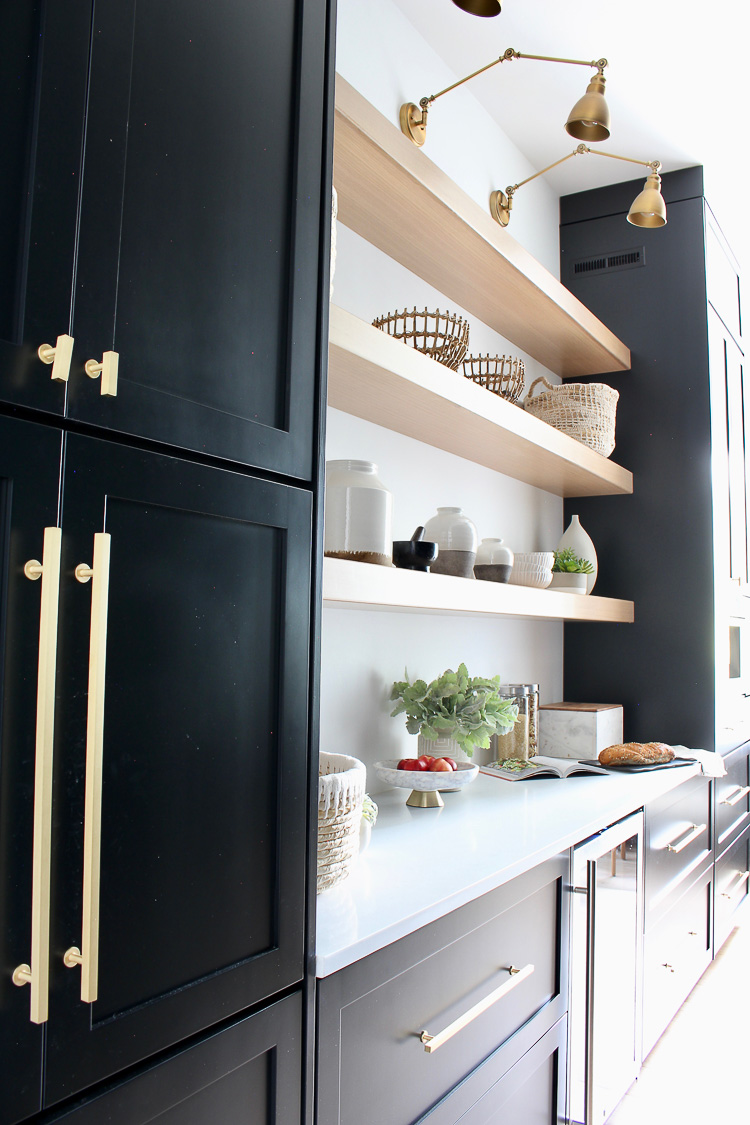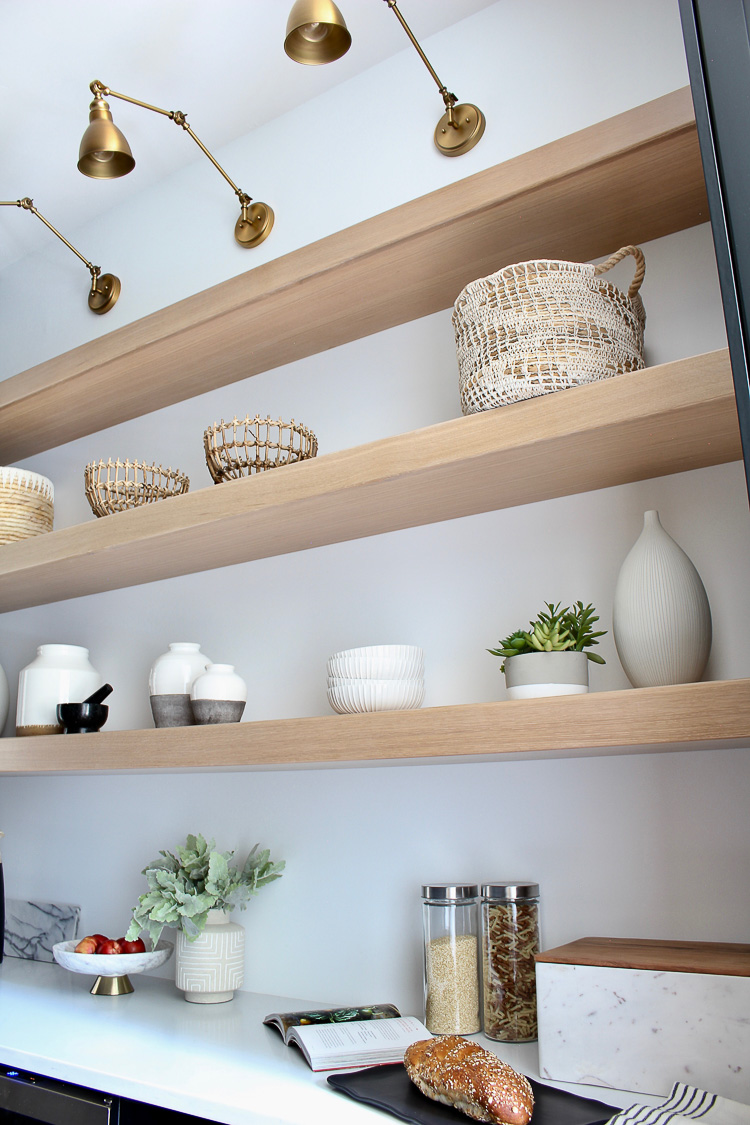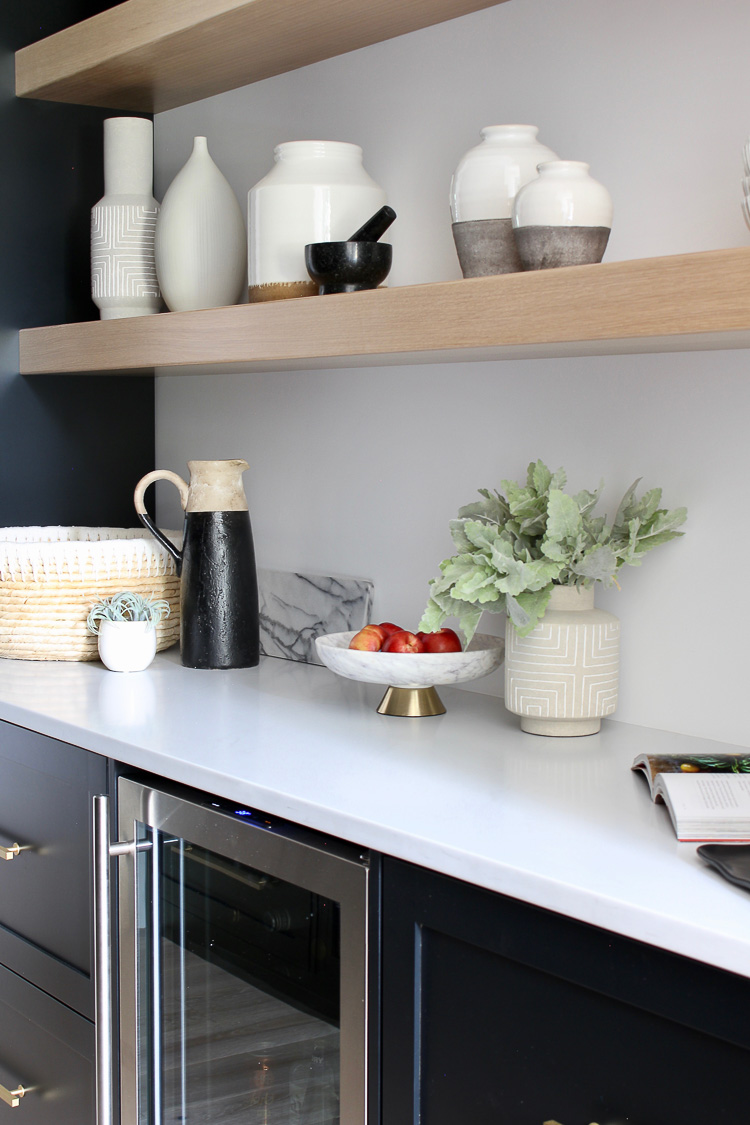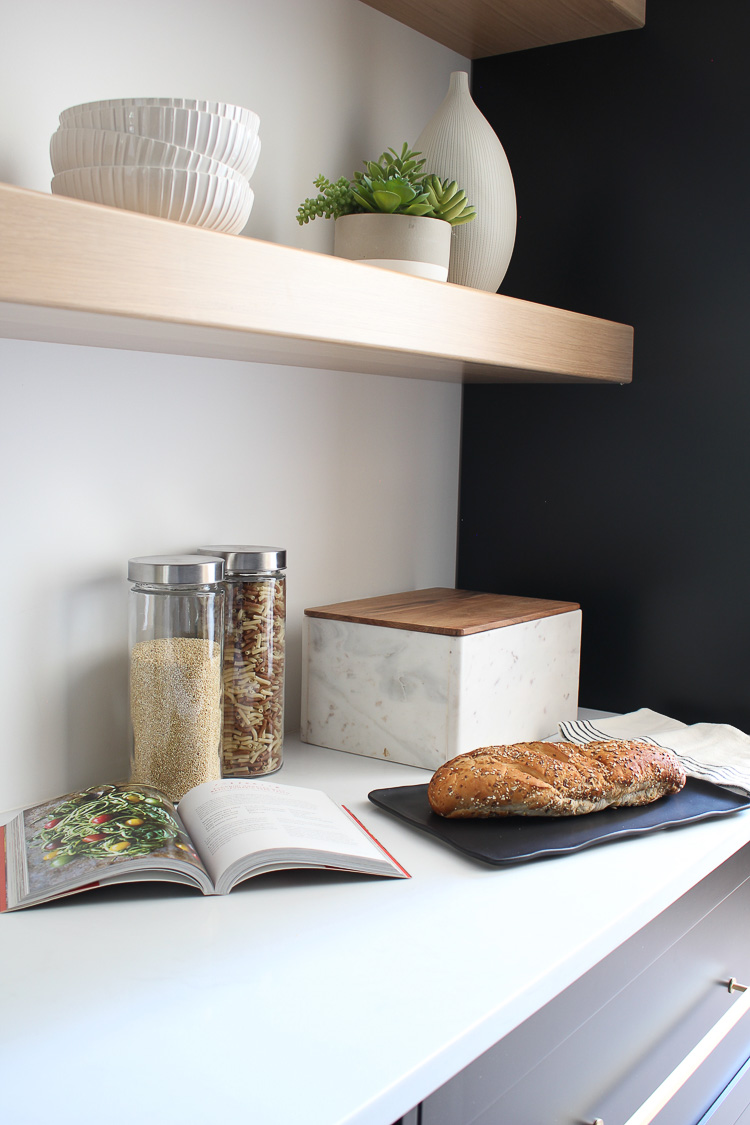 I hope my 3 simple tips to an organic styling approach is helpful as you style your home. Many of my decor pieces are from Homegoods/TJMaxx, Target and even Hobby Lobby (the clearance section!). I've sourced and linked some of my favorite accessory pieces below.