Welcome to our Christmas Home Tour 2021! I'm so happy you have stopped by and hope you enjoy touring a few spaces of our home all decked out for the holidays. I admit, this year I have been busier than ever with some exciting projects to come in 2022. Between work and travel I didn't have much time to decorate and went on a two day "Christmas marathon" styling and photographing our home to share with you.
As you tour each room, I've listed available sources below the photos. Mostly, I repurposed holiday decor from previous years and I only used about half of my stockpile in our storage. I think I need a Christmas decor yard sale! There are a lot of photos here to inspire you. I absolutely love looking at all the Christmas decor in everyones homes. I'll let the photos do all the talking, so sit back and enjoy!
Affiliate links are used in this post. Full disclosure HERE.
As you enter our home, you may notice a couple of new things. I recently added this new rug. With our foyer feeling so grand, I felt like the rug needed to be larger than what we previously had. I absolutely love the warmth and texture it brings to the space.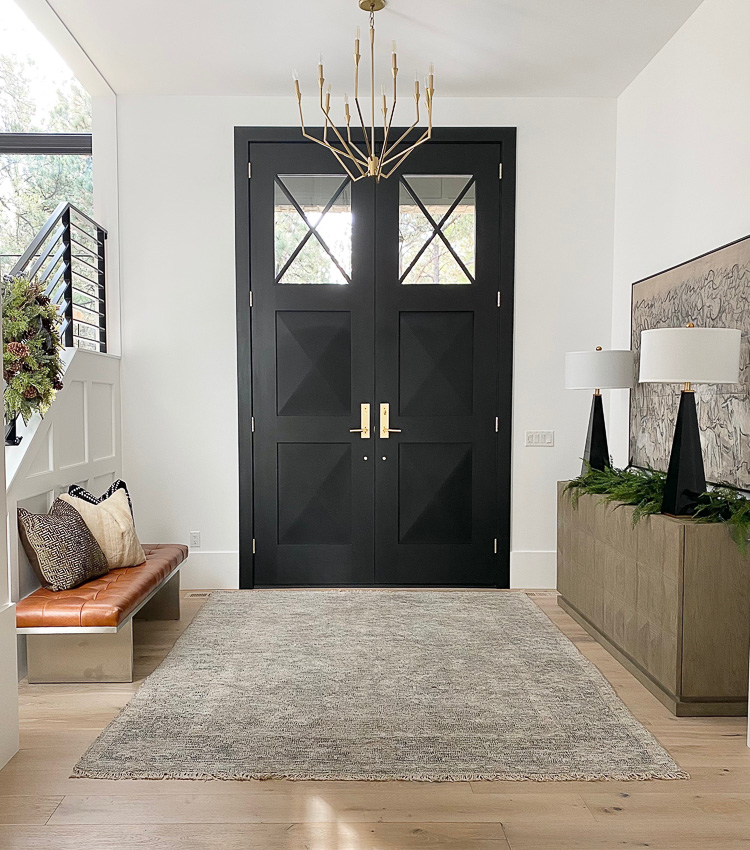 The herd of cattle art is new as well. Every now and then a herd of cattle will wander and graze in the forest behind our home. It's a magical moment when that happens and I love to watch them. When I saw this art, I felt like it was destined to be in our home.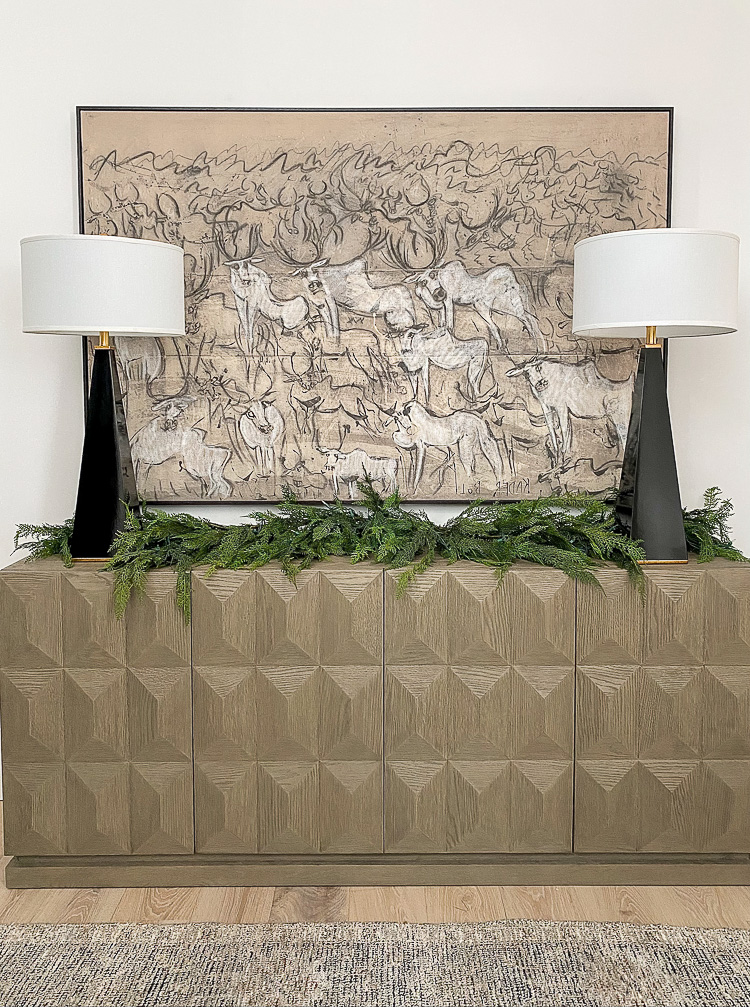 Instead of traditional garland you typically see on stairs, I went the easy route and hung these wreaths. I can't believe this is our 4th Christmas in our home and I've never decorated our stairs. Maybe I felt a little more festive this year.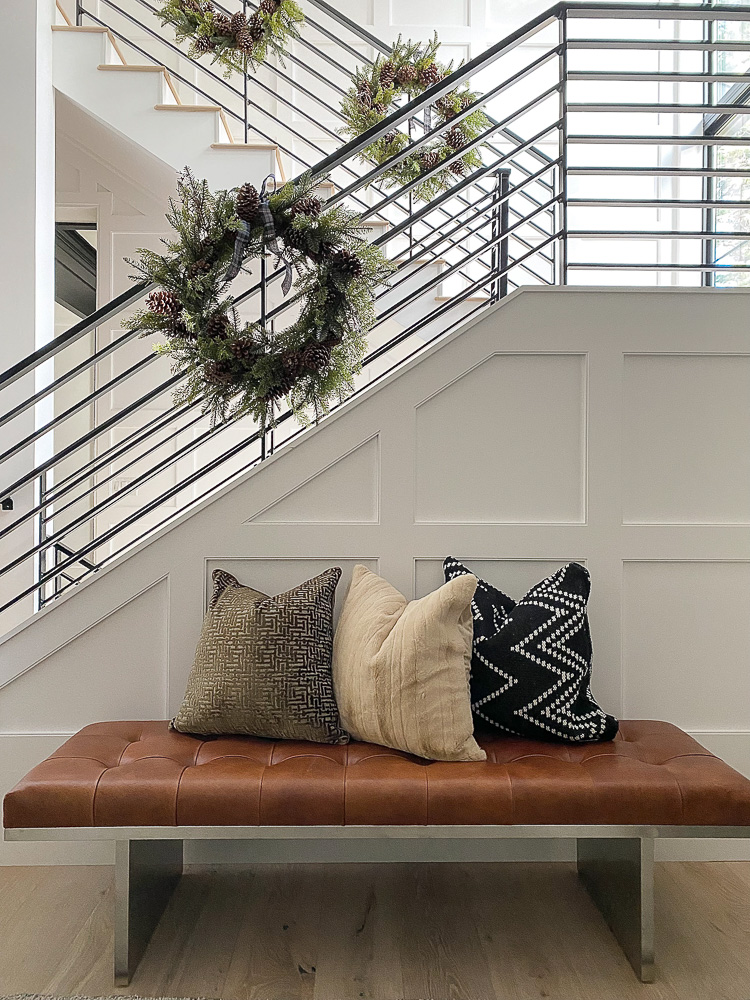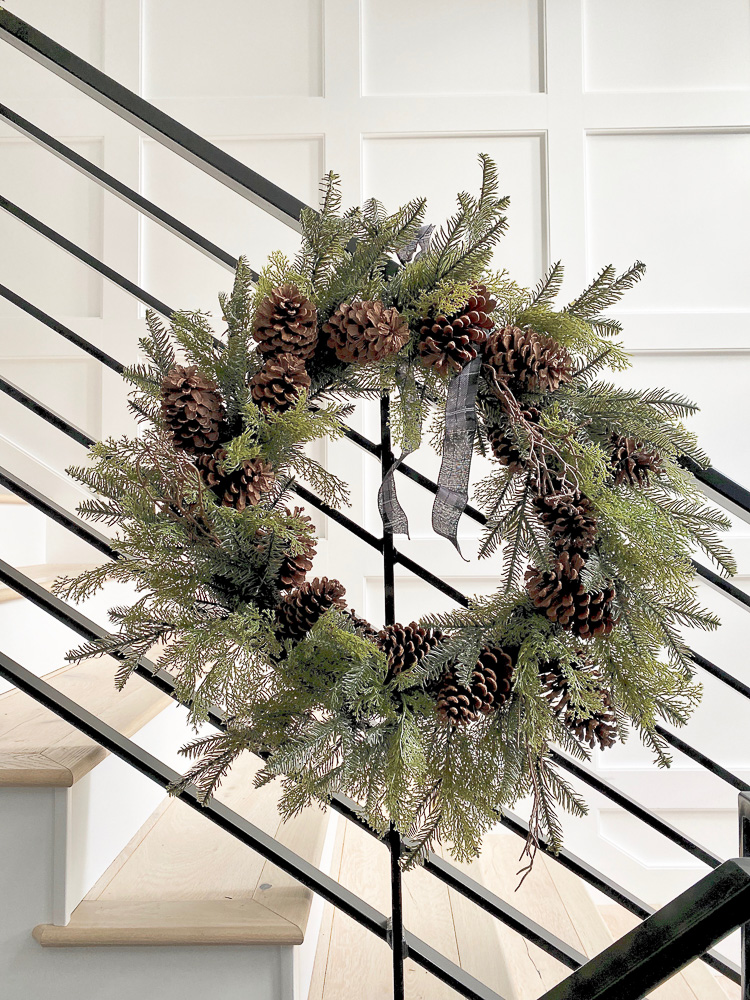 SOURCES: RUG // CATTLE ART // LAMPS // CHANDELIER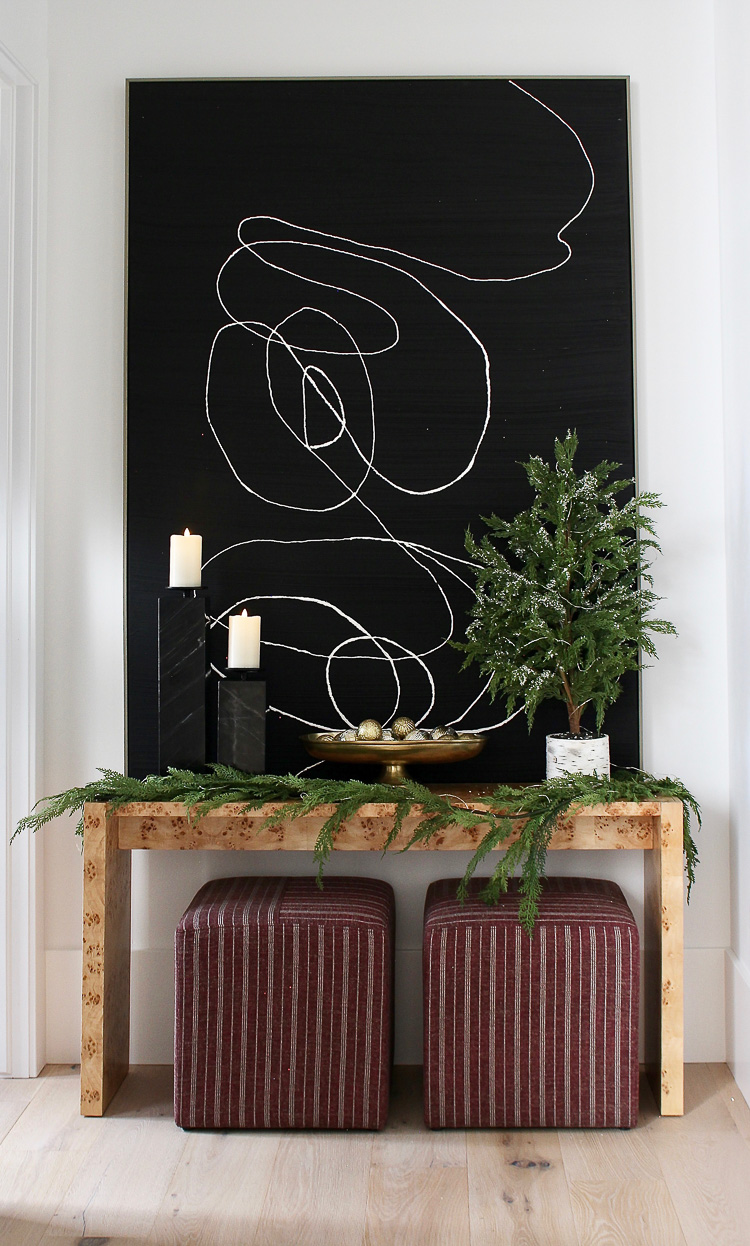 SOURCES: ART // CONSOLE TABLE // UPHOLSTERED CUBE
We got a new Christmas tree for the dining room this year. I used old brown/bronze ornaments with new cognac and grey velvet ribbon. I love the simple, yet elegant look. The bottlebrush trees are from years past. They inspired the color theme on our tree. This has always been my favorite room of our home to style for the holidays.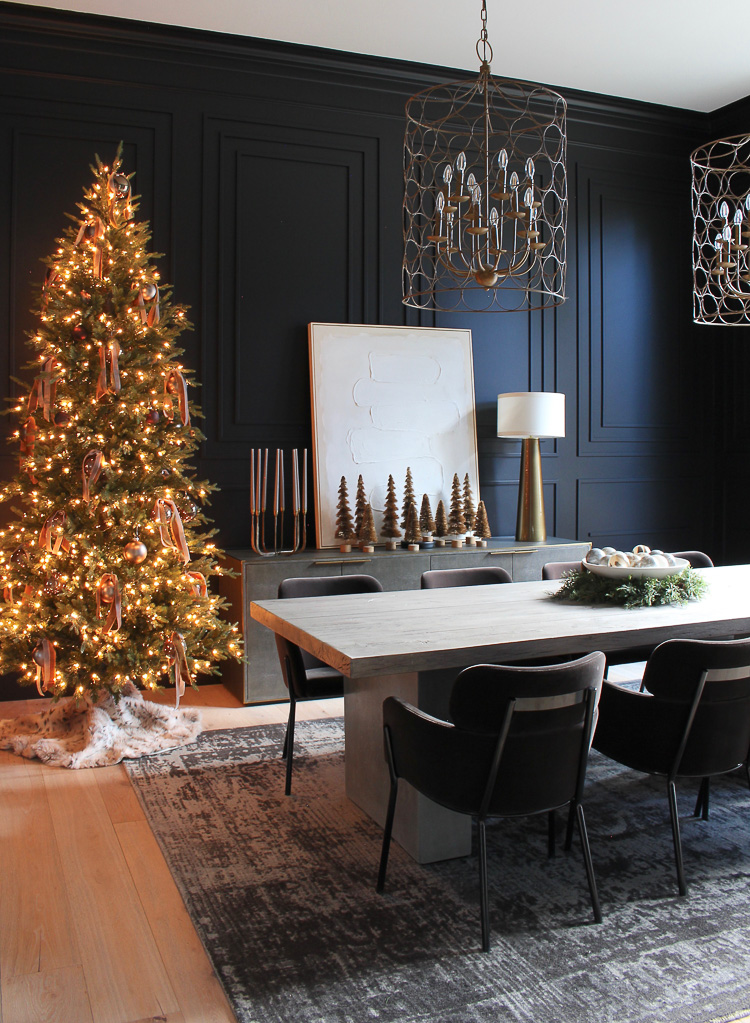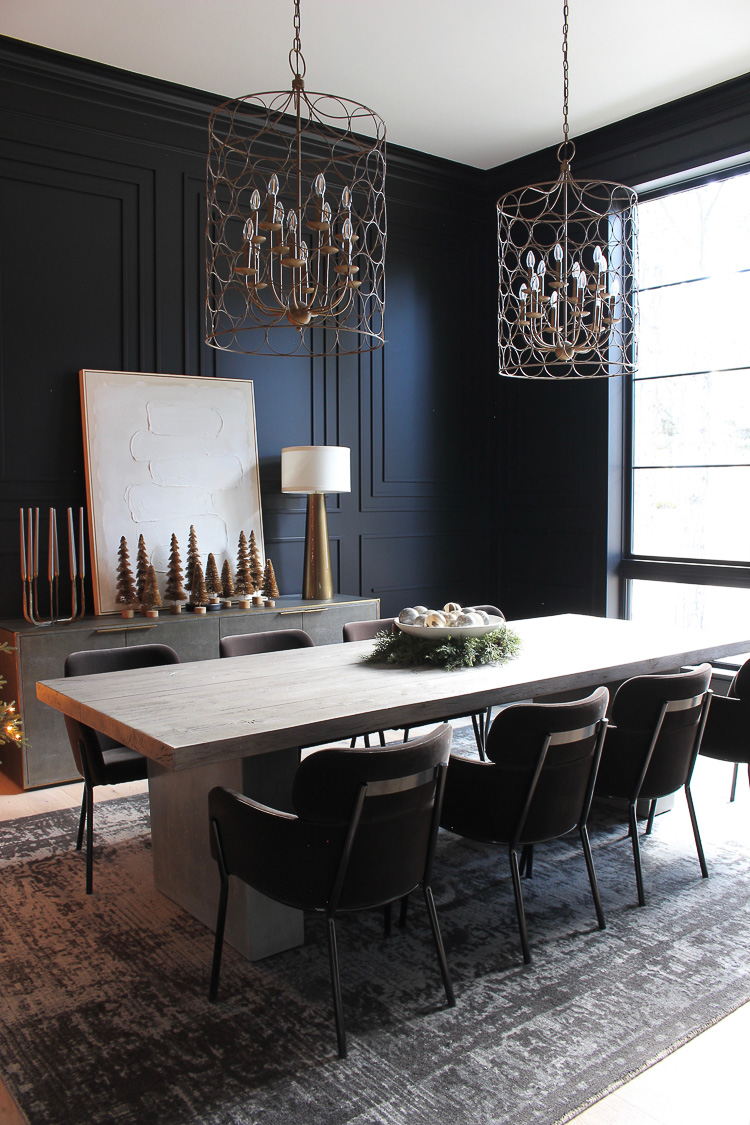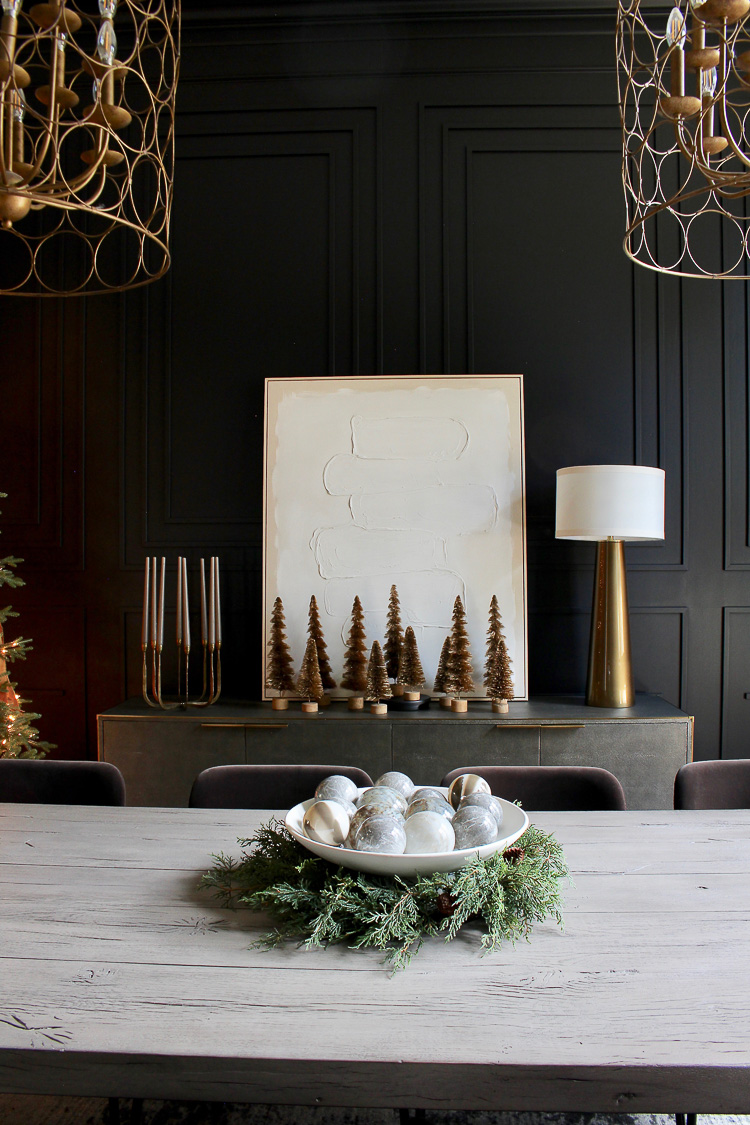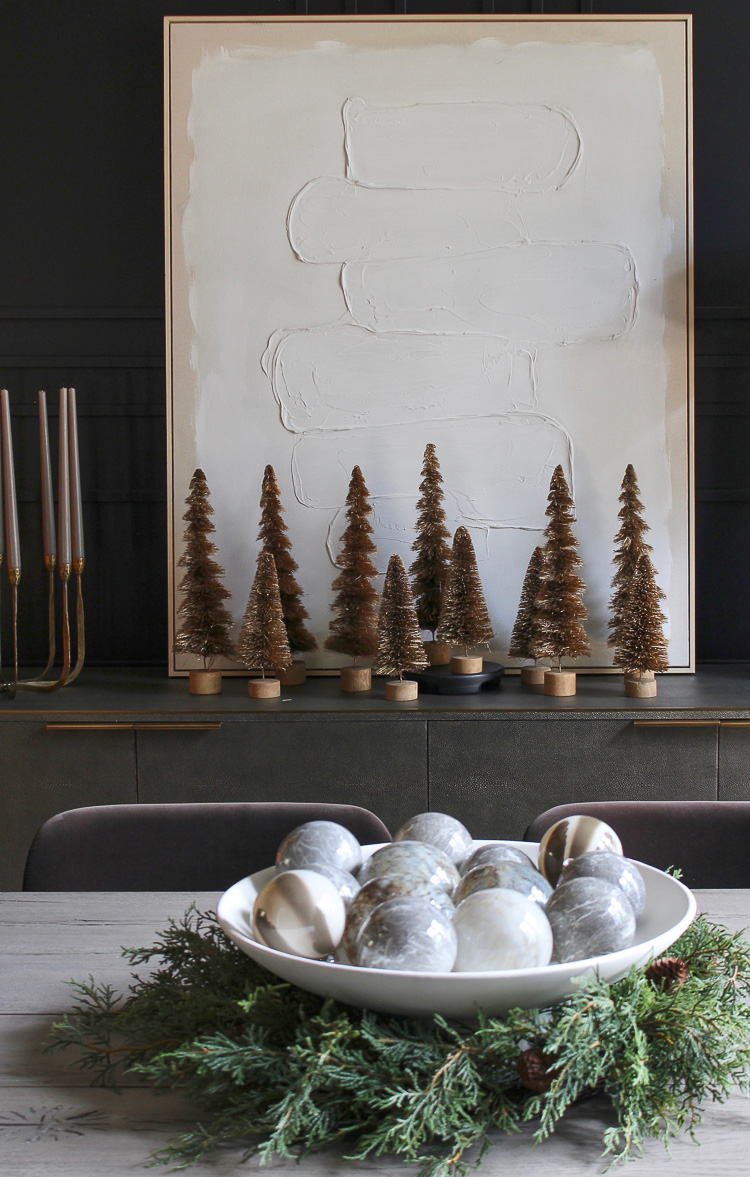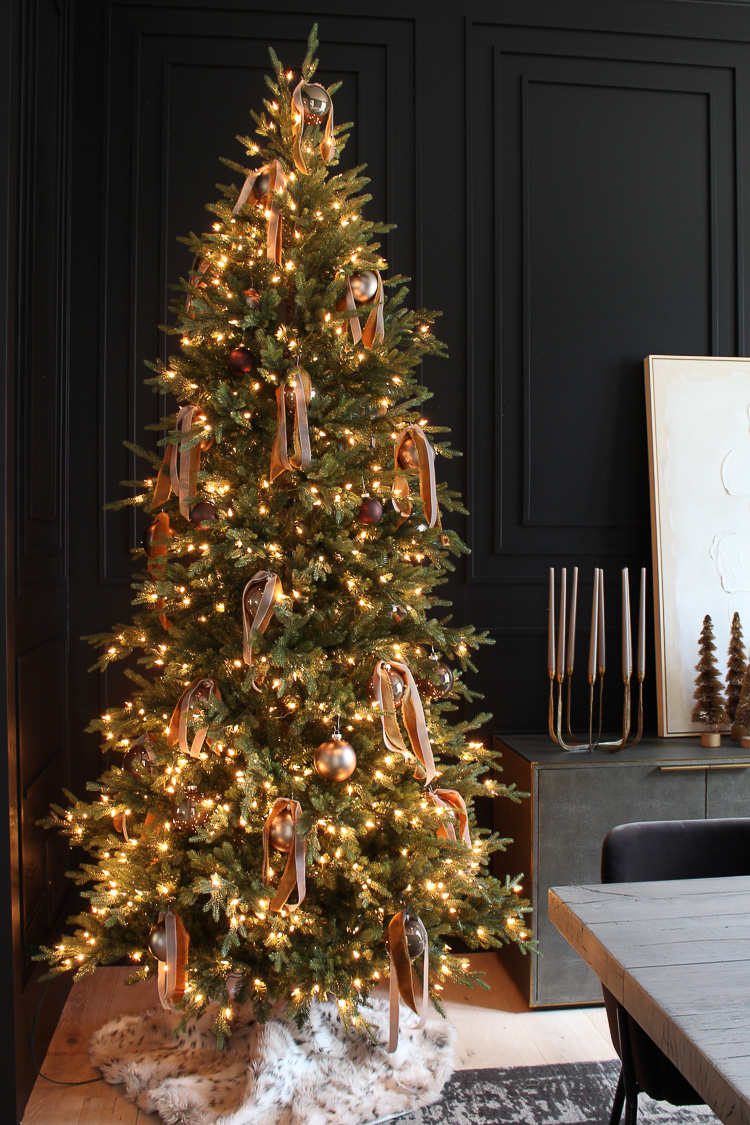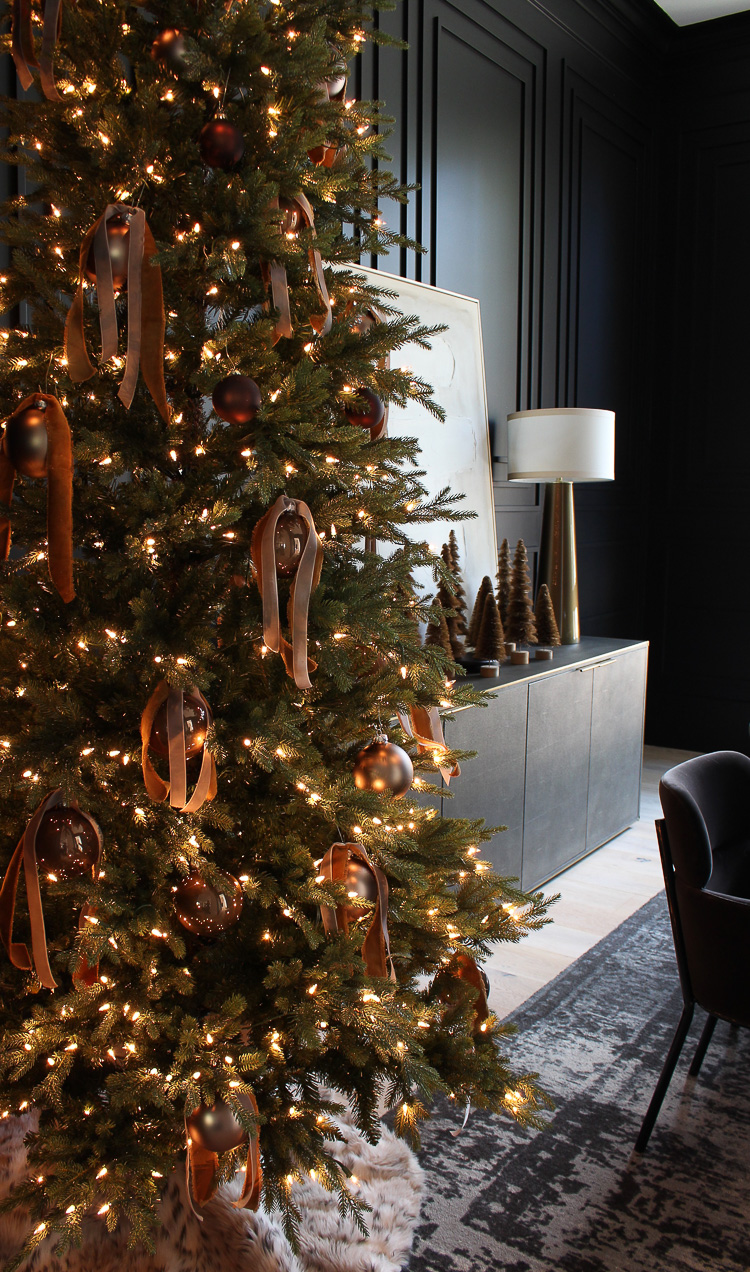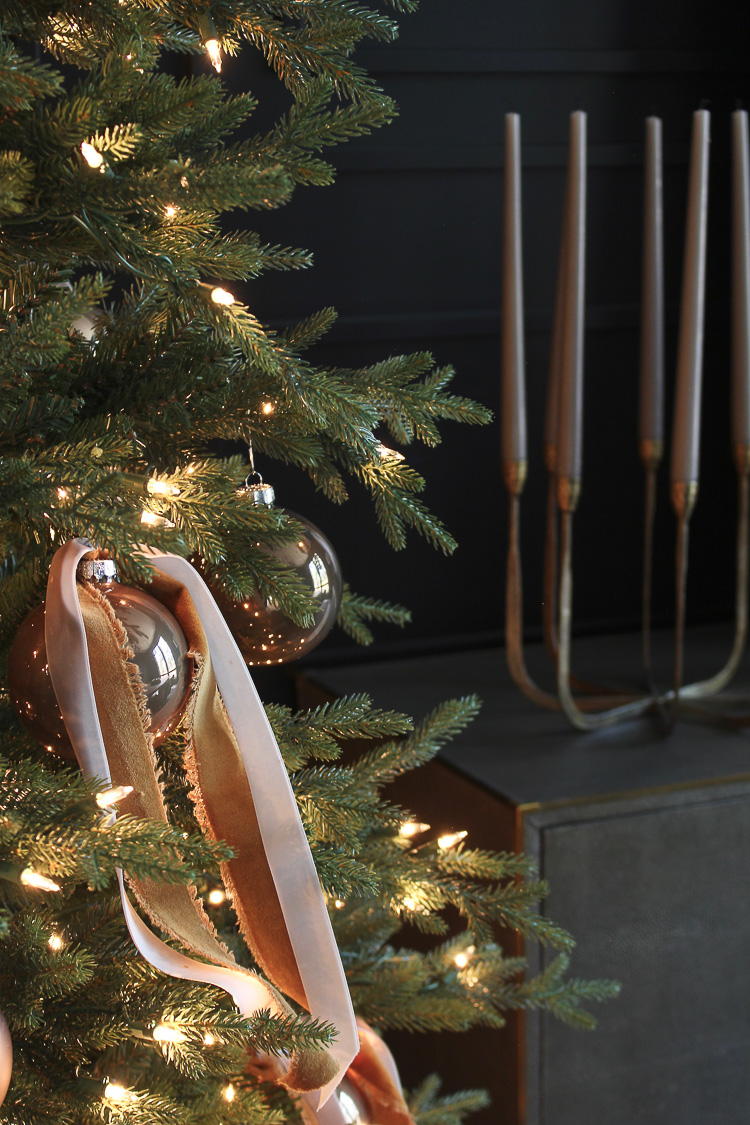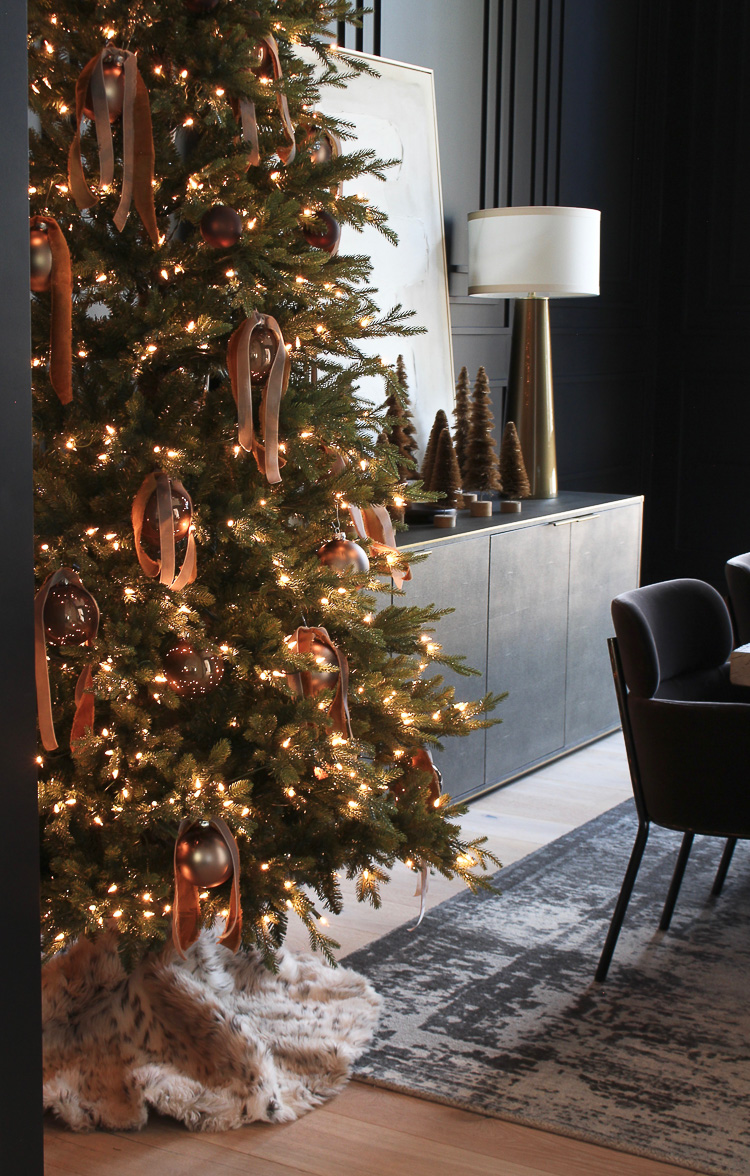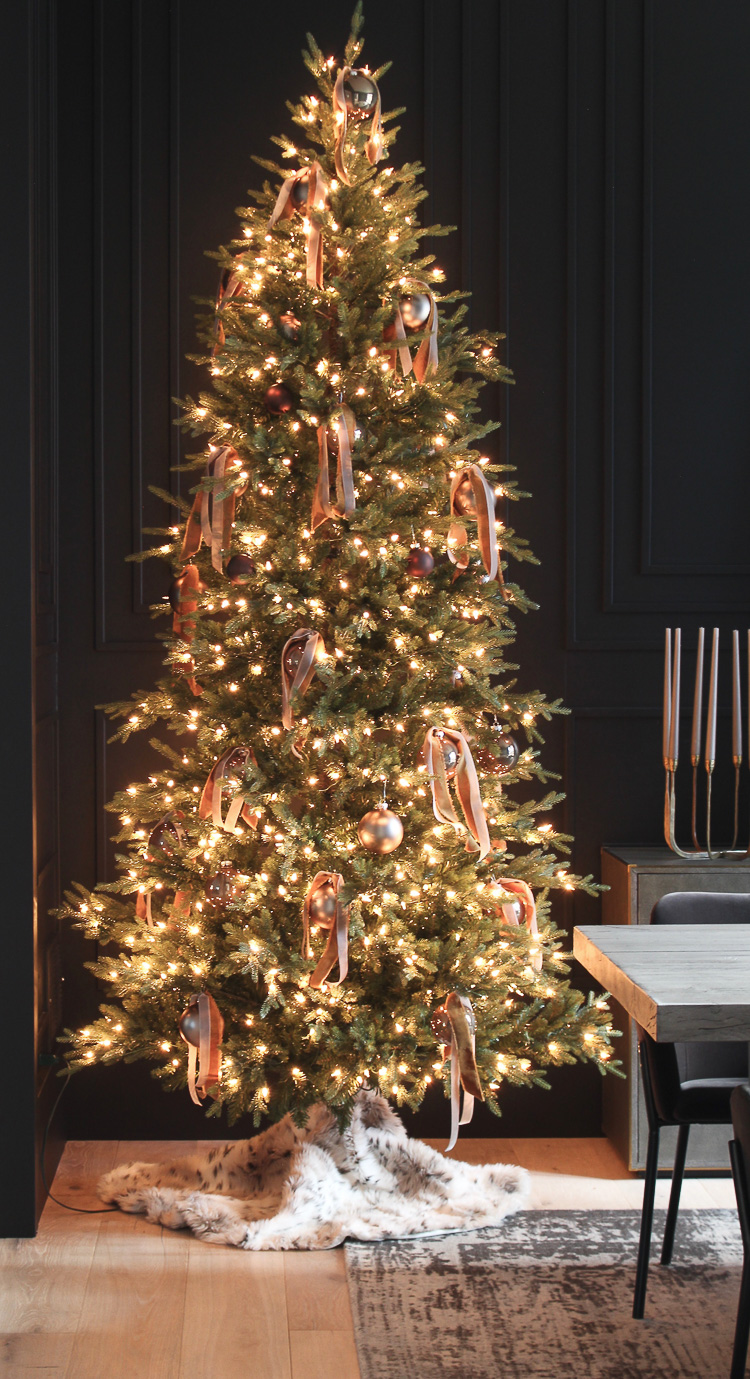 SOURCES: CHRISTMAS TREE // CHANDELIERS // DINING CHAIRS // ART // LAMP (SIMILAR) // RUG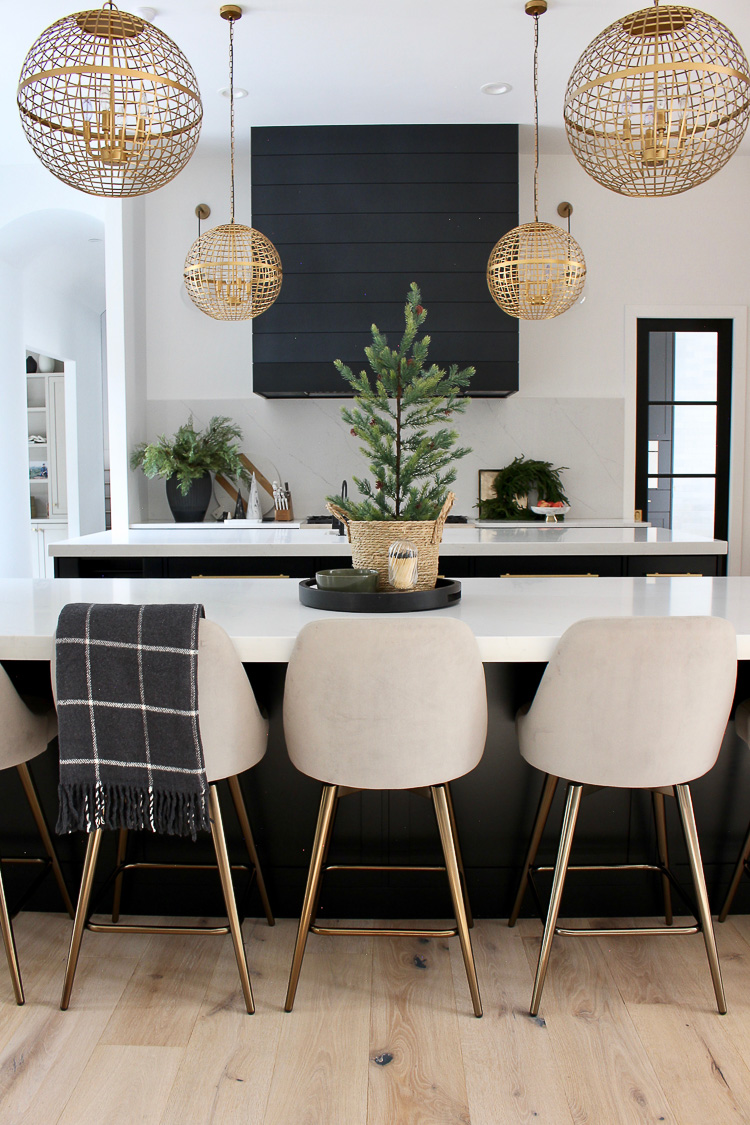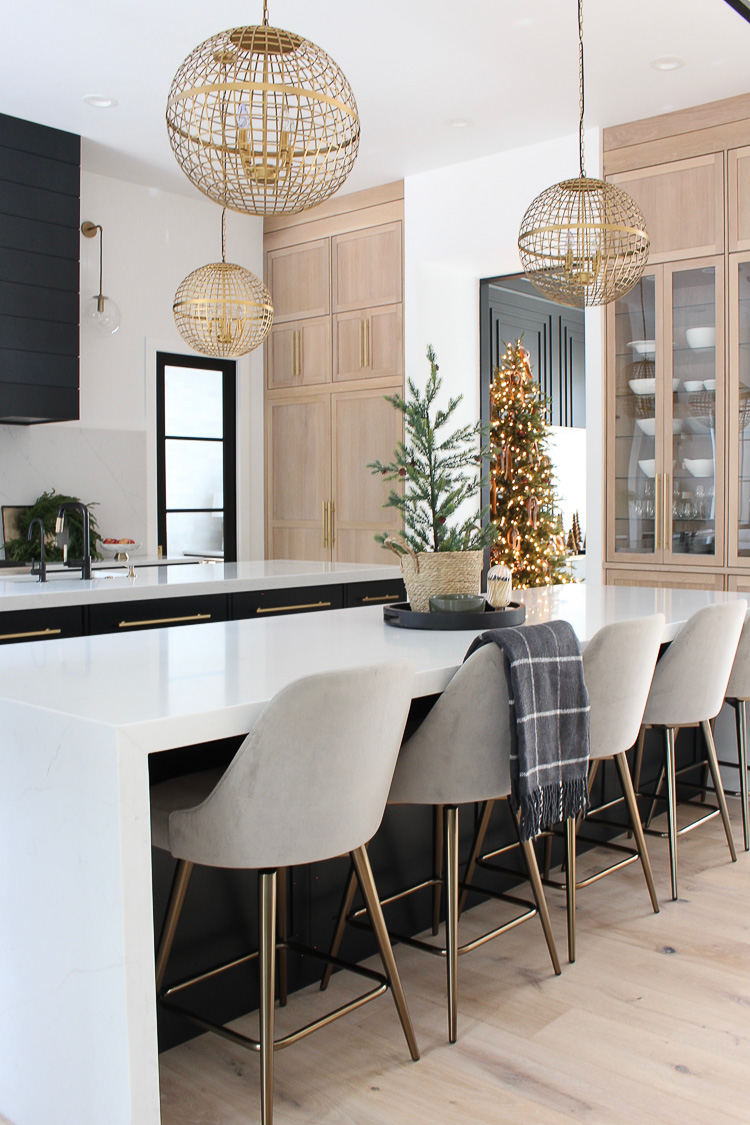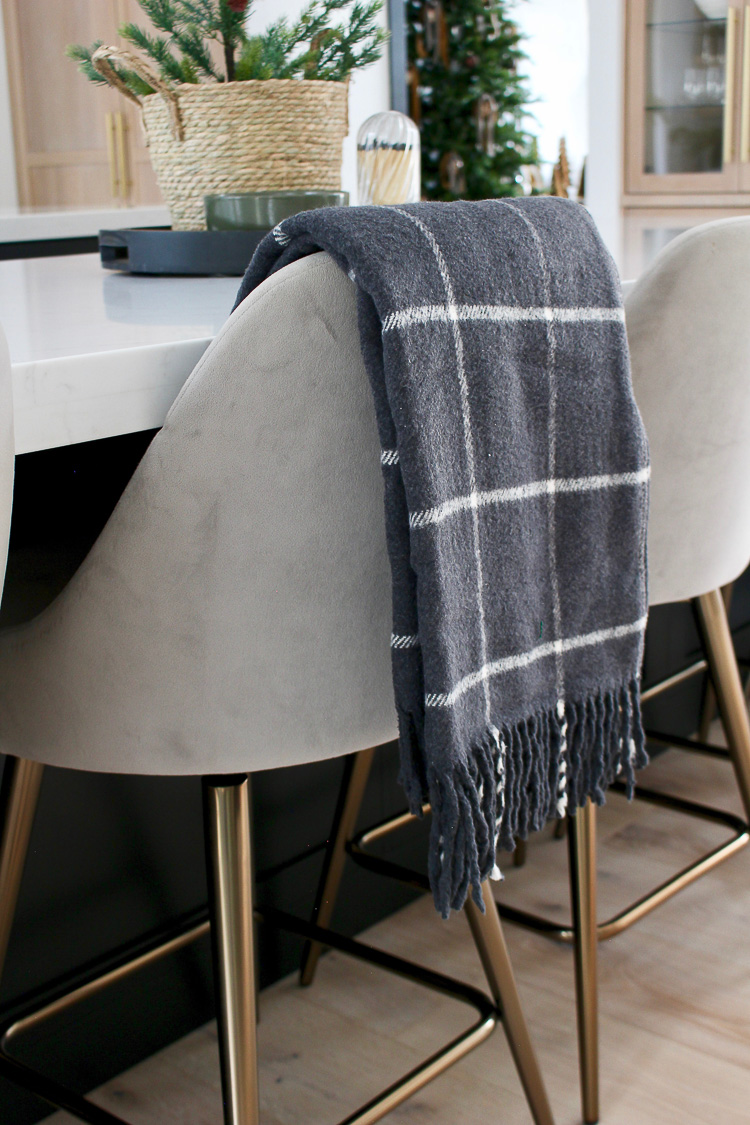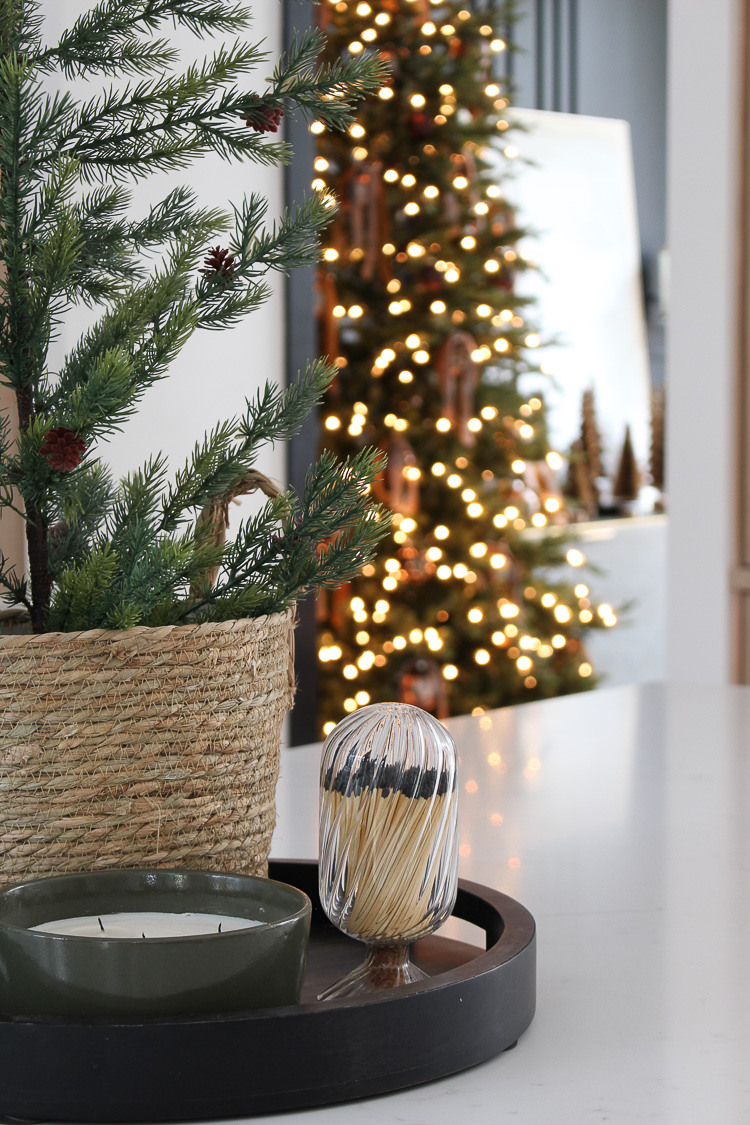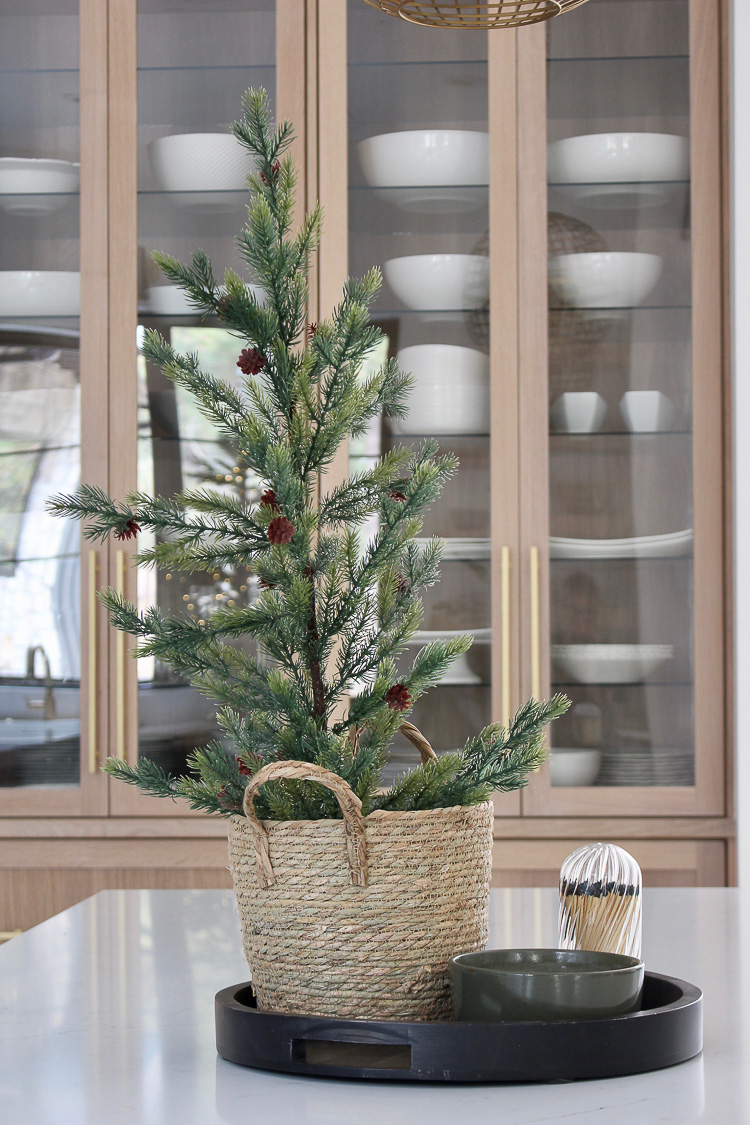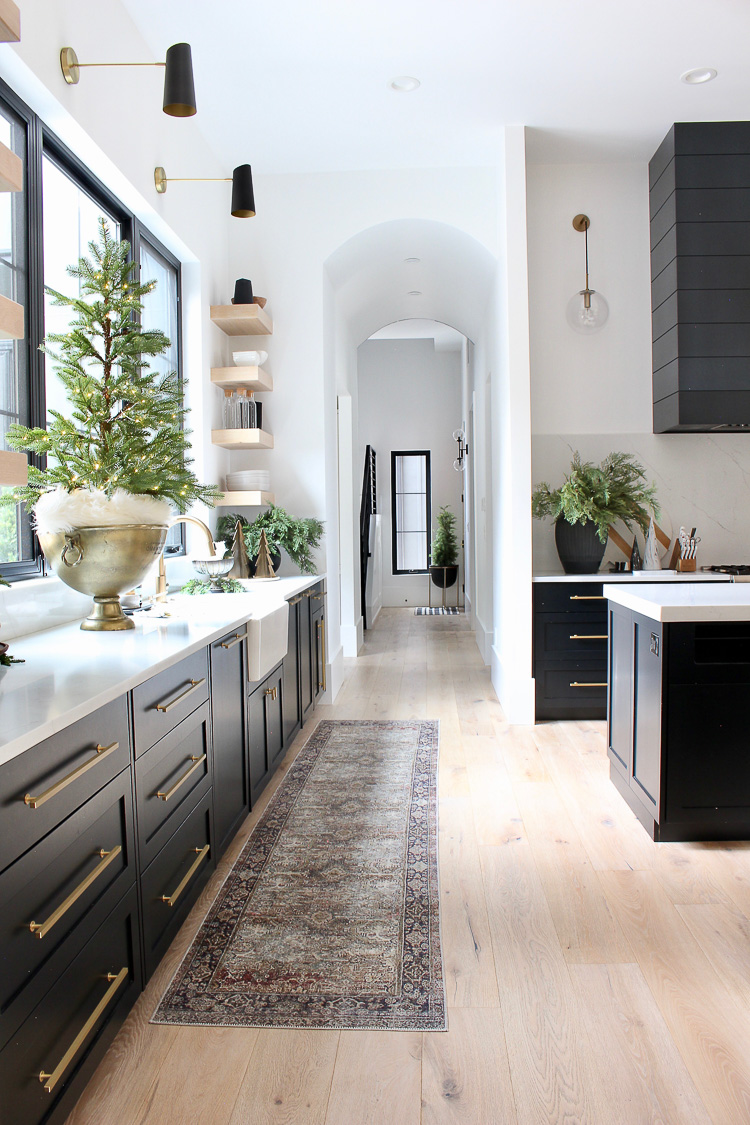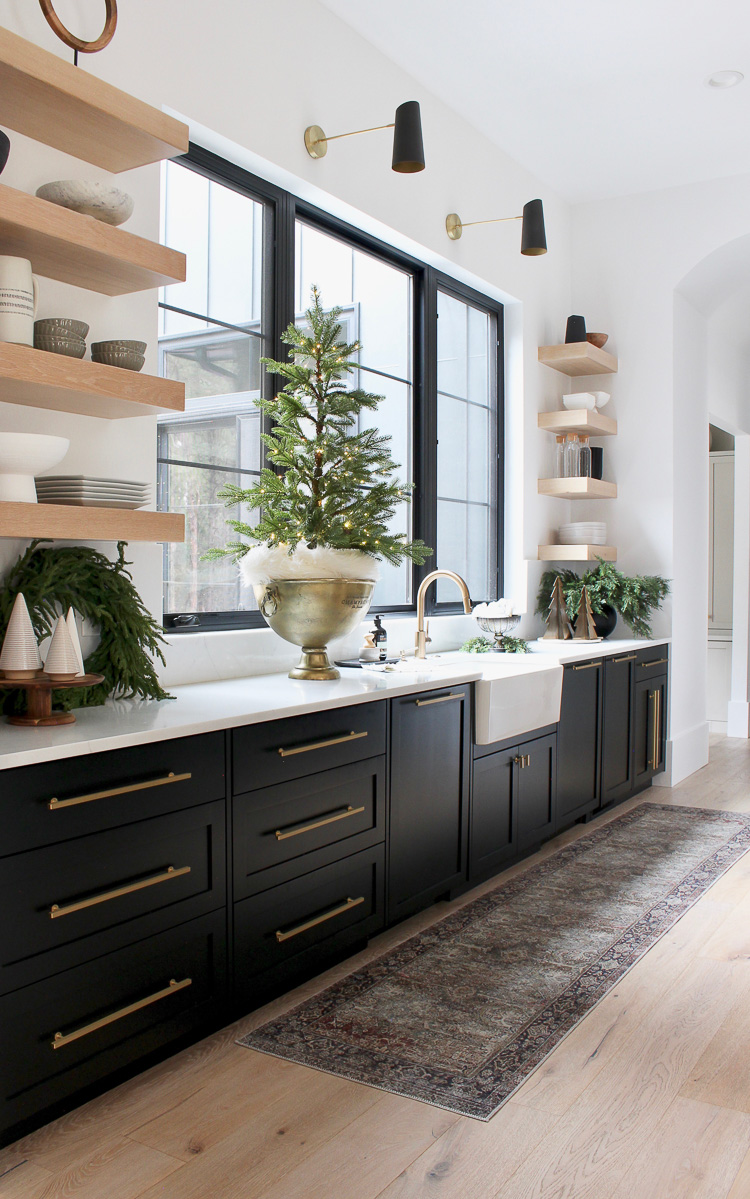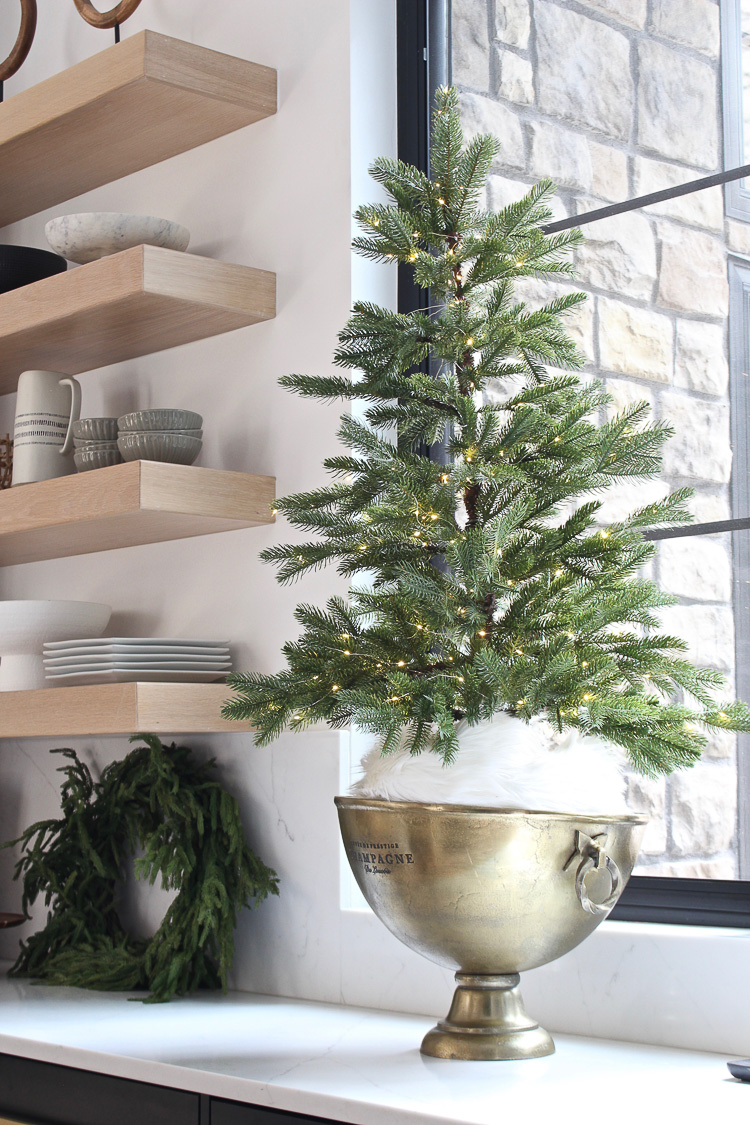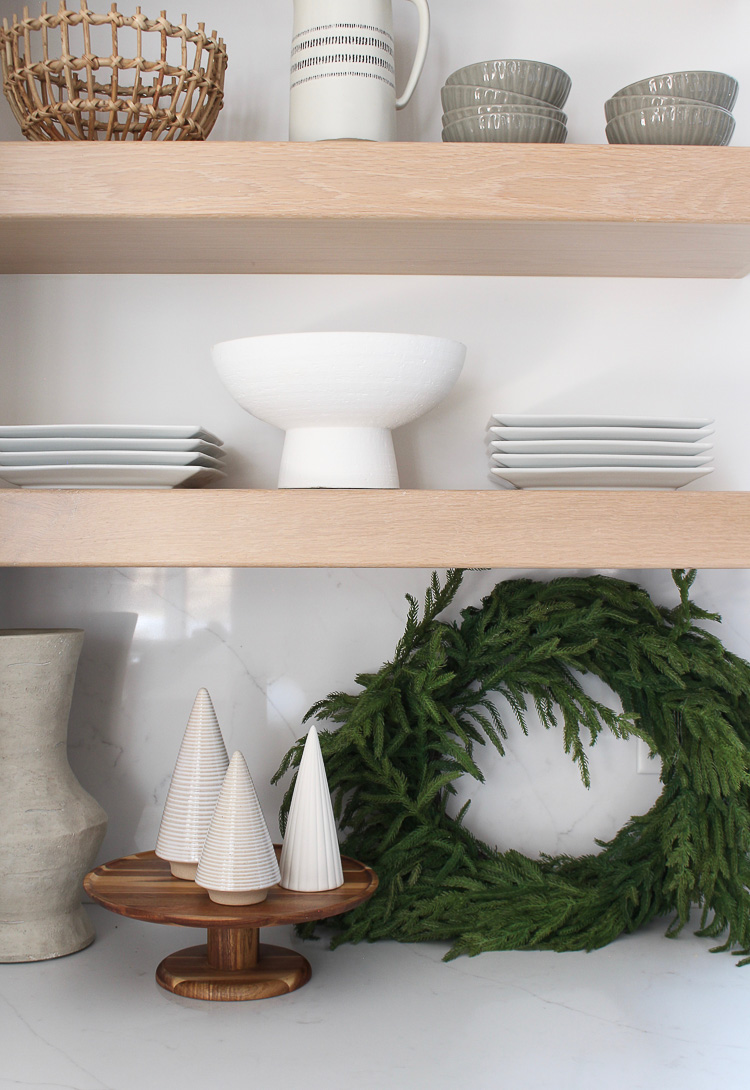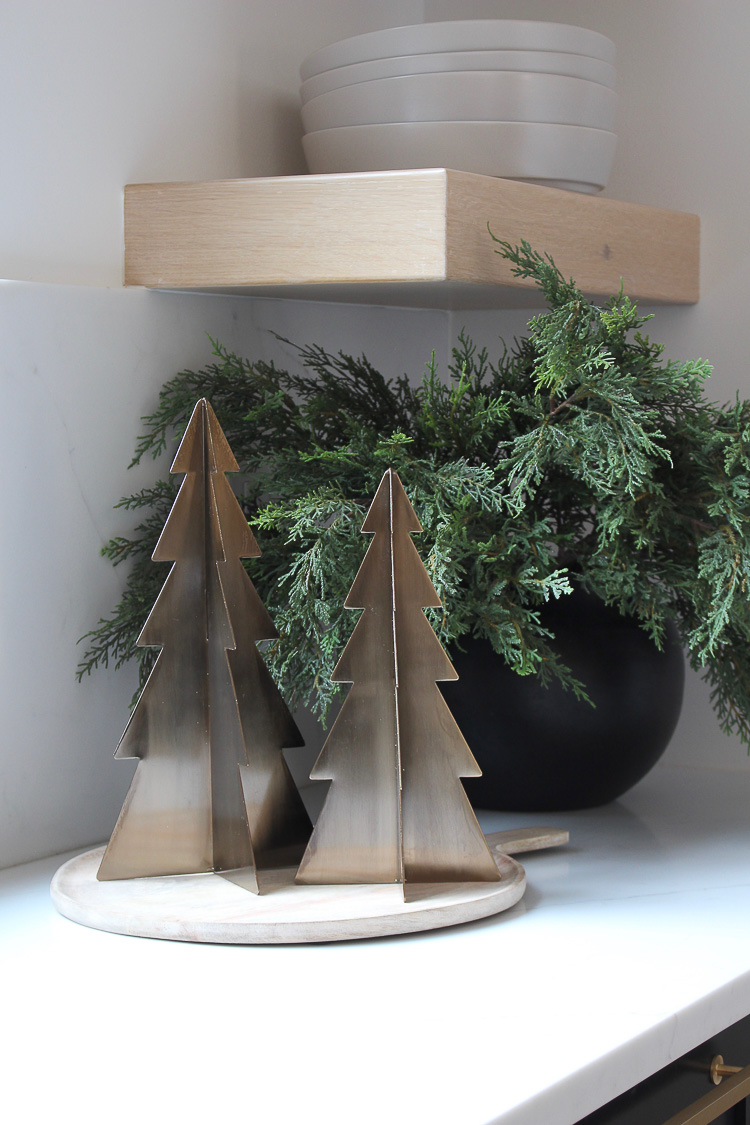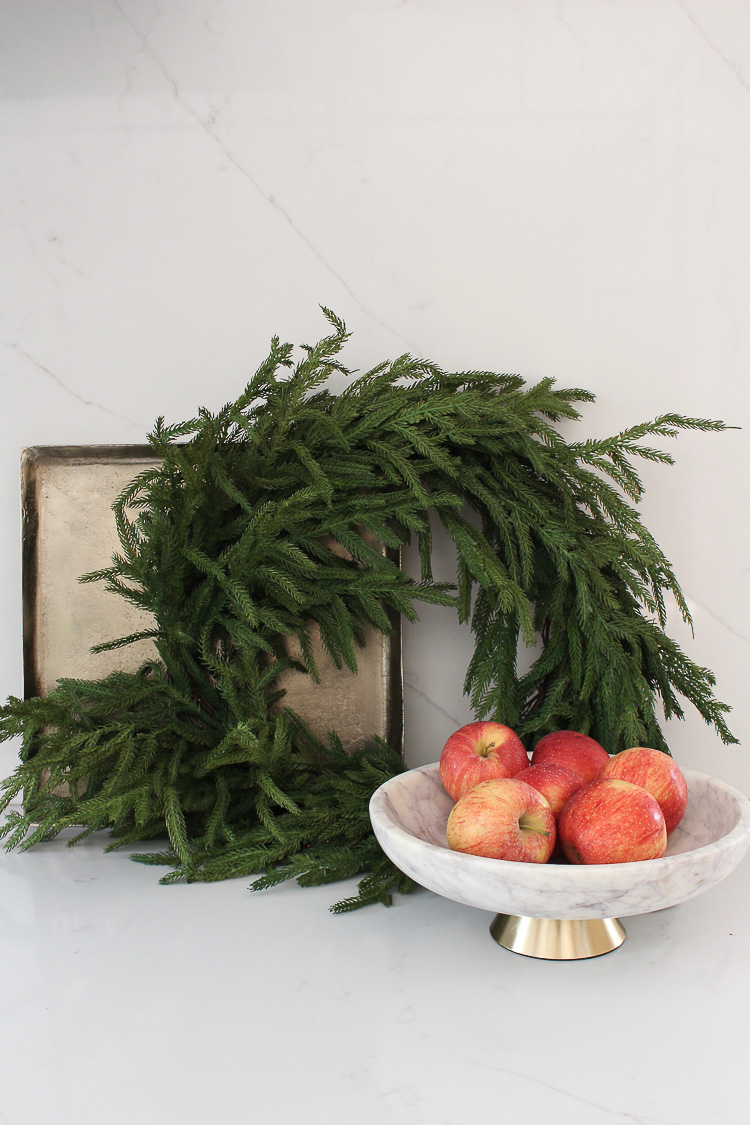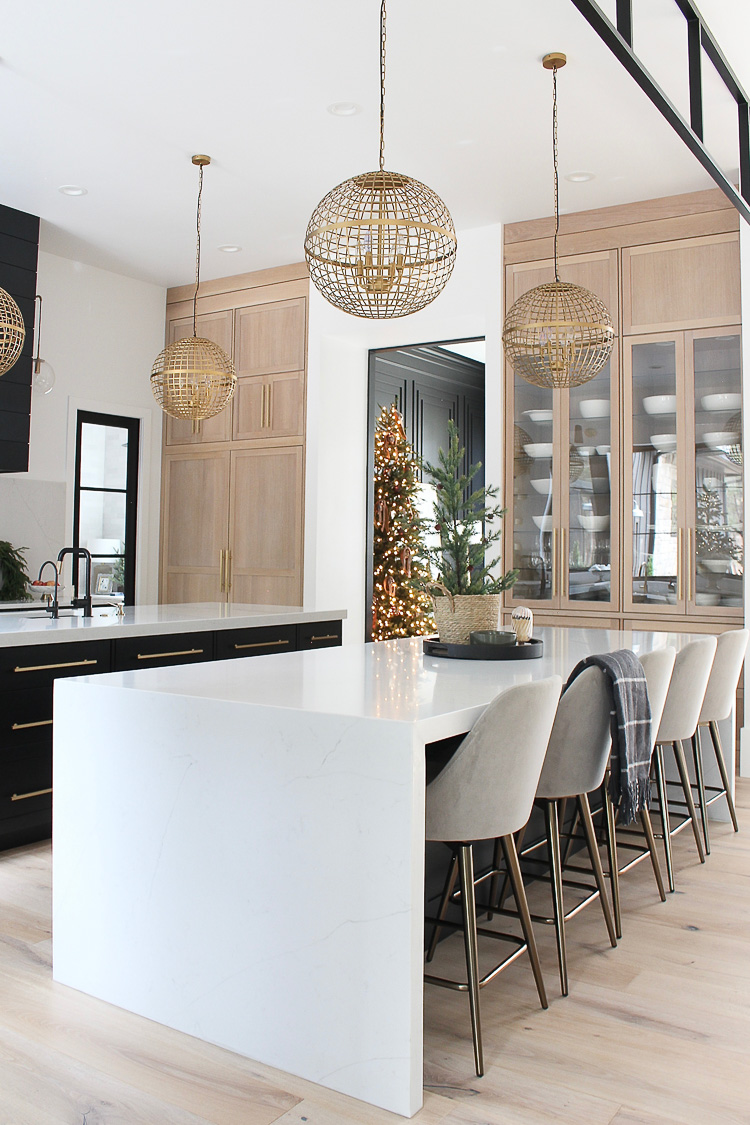 SOURCES: COUNTER STOOLS(SIMILAR) // CHANDELIERS (SIMILAR) // SCONCES // CABINET HARDWARE // RUG // GOLD TREES // WOOD CAKE STAND // CLOCHE WITH MATCHES // FOOTED WHITE BOWL // GOURMET KNIFE SET // BLACK MARBLE TRAY // FARM SINK // ANTHRACITE BLACK SINK (ISLAND) // GOLD FAUCET // BLACK & GOLD FAUCET

In the pantry, we added this beautiful tile to the walls this year. What a difference it made!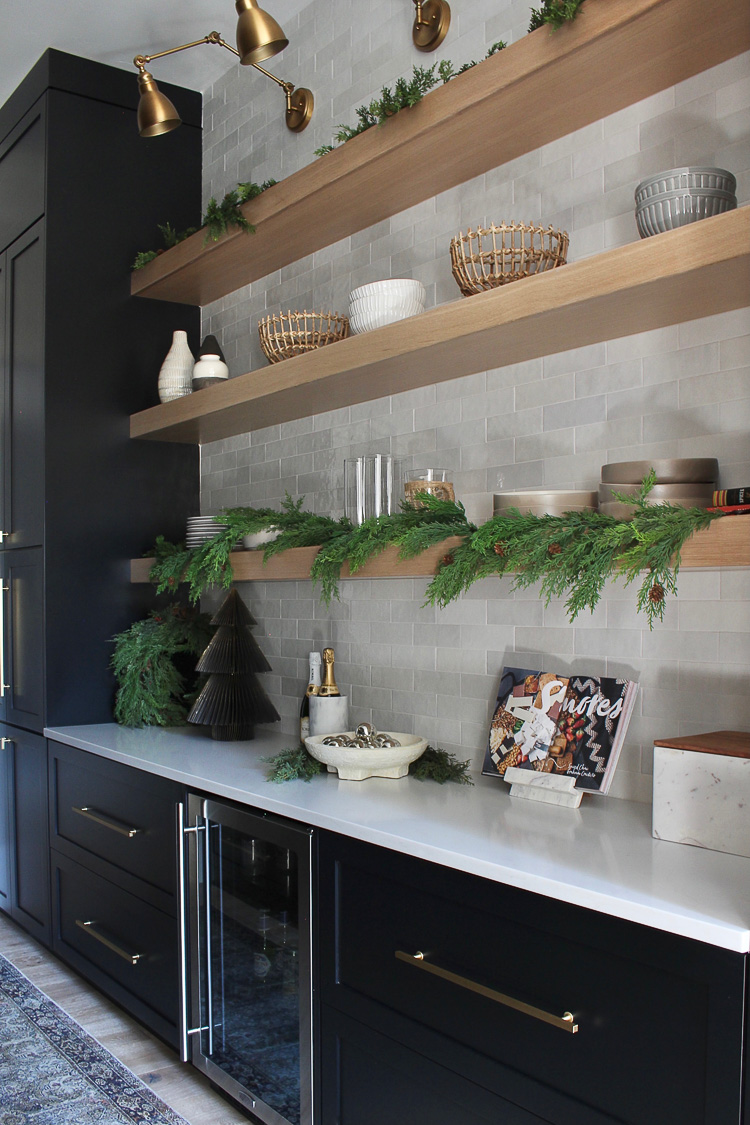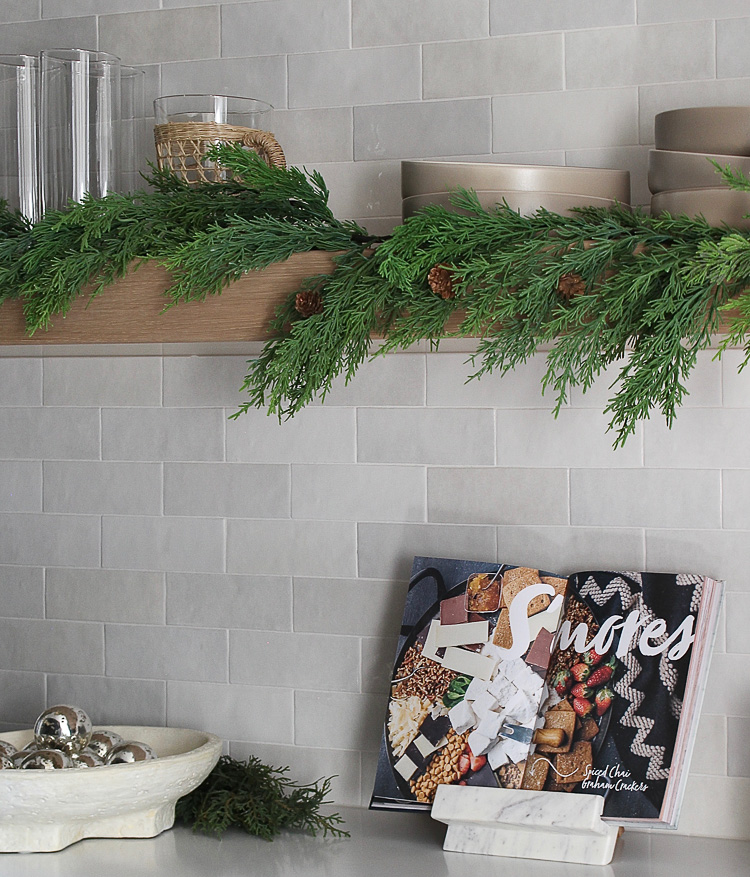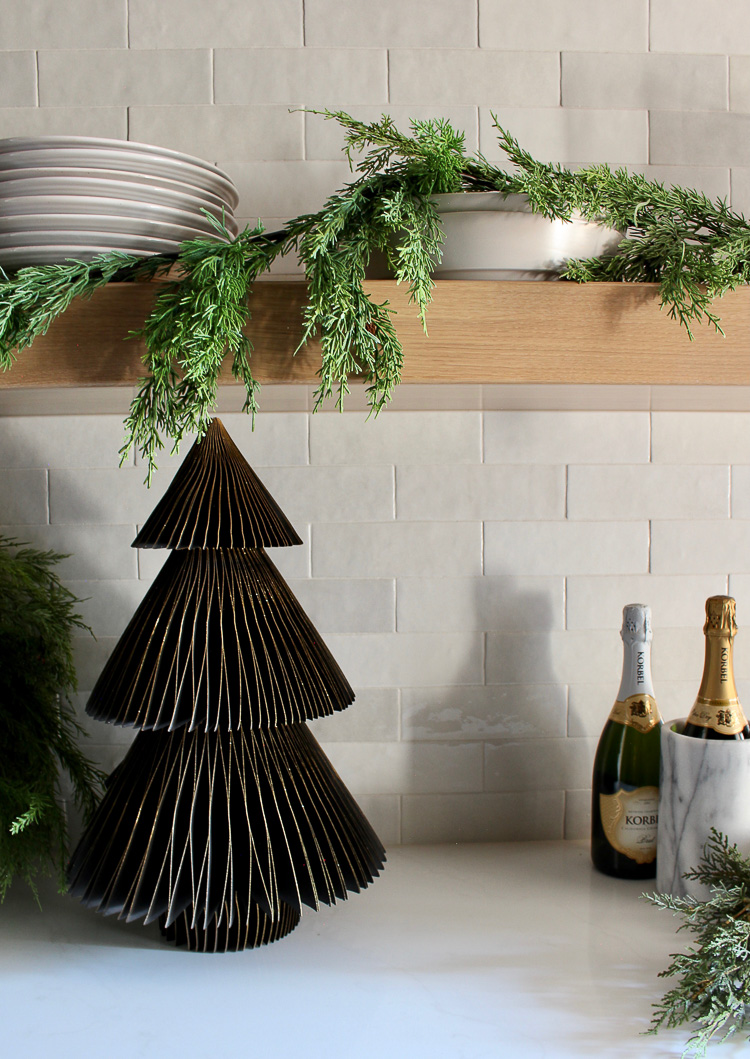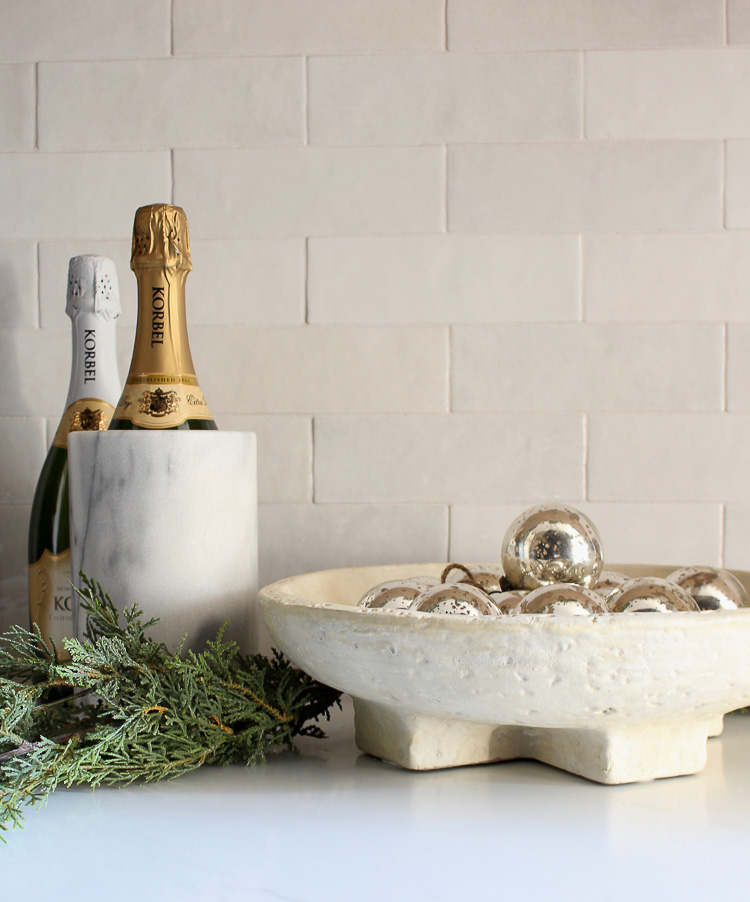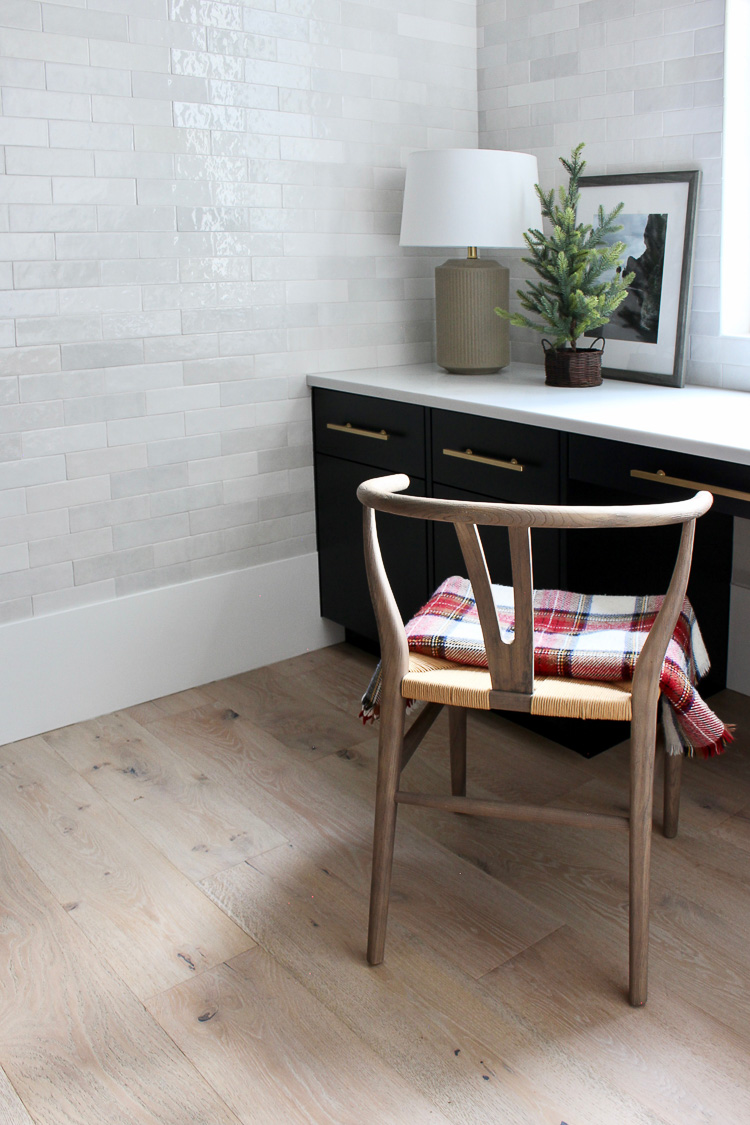 Even the mudroom (AKA dumping zone) got a festive touch for the holidays. I brought in this faux juniper tree that I keep out on the patio in the warmer months. Do you remember these mirrors in our living room last Christmas? You can see that holiday tour HERE.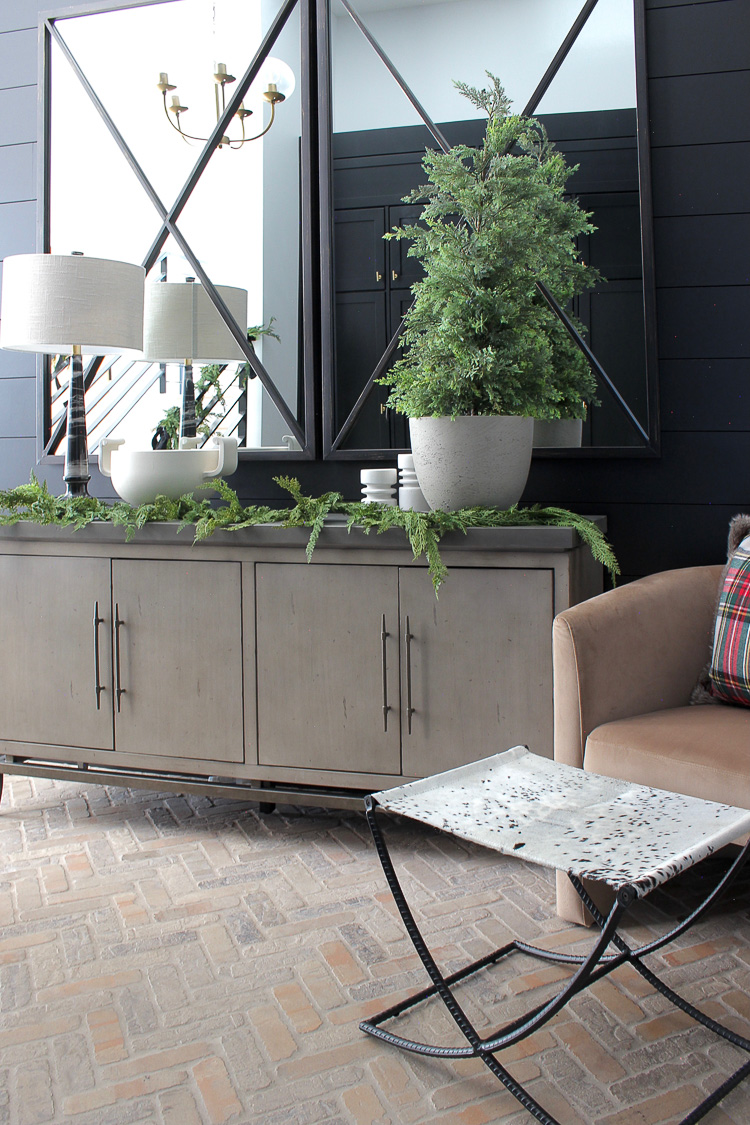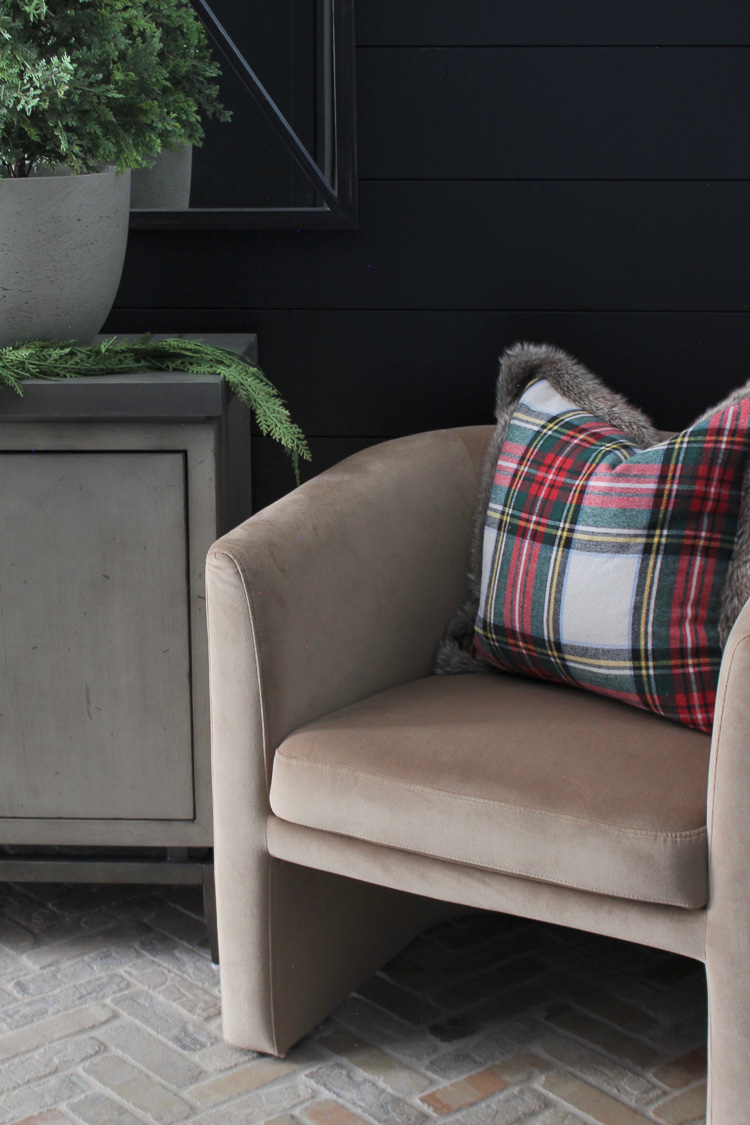 SOURCES: SIDEBOARD // MIRRORS // CHAIR // BLACK HIDE BENCH // LAMP // OEDIPUS BOWL // PRE-LIT FAUX JUNIPER TREE
I moved the tree from our living room last year into our hearth room this year. I decorated it with all the same ornaments from last season. A mixture of metallic, marble, white, gold and wood. This is where I have my quiet time every morning. So cozy, especially with the fireplace going.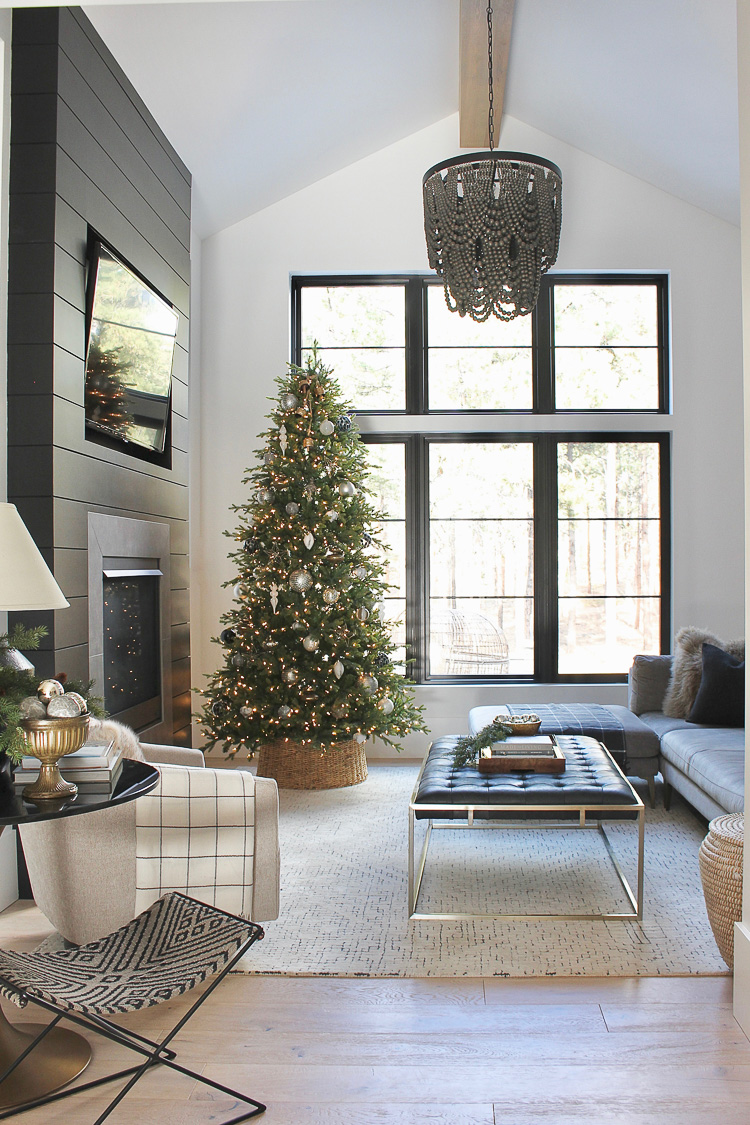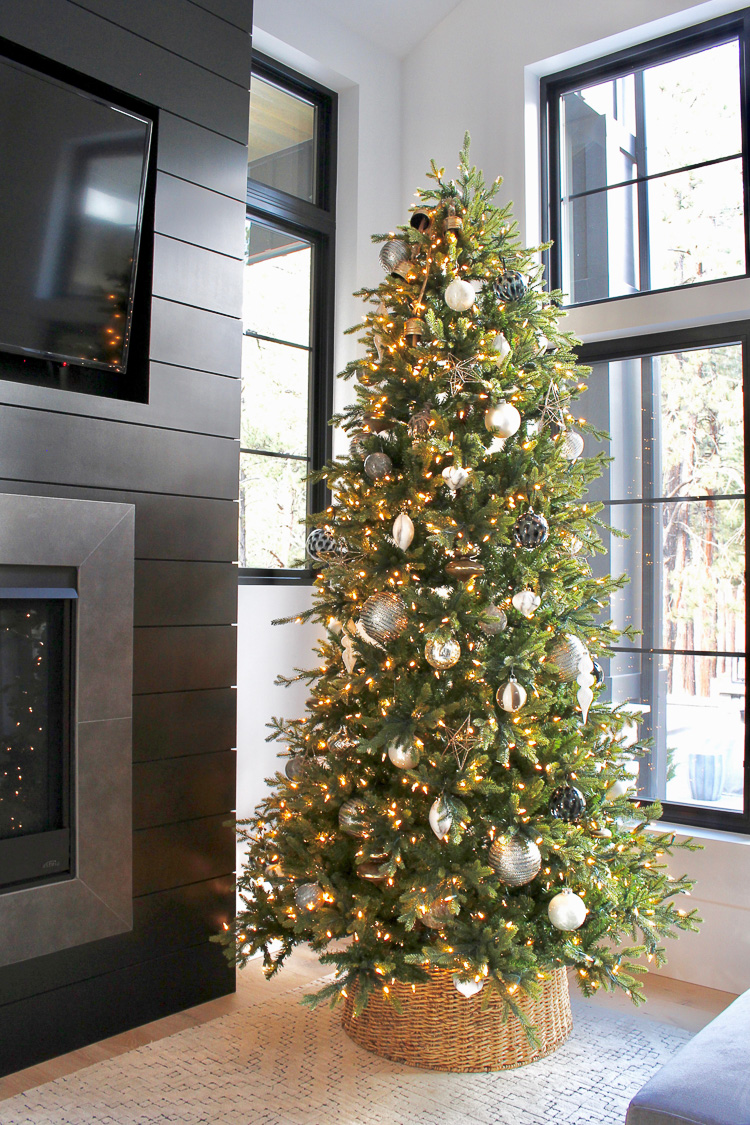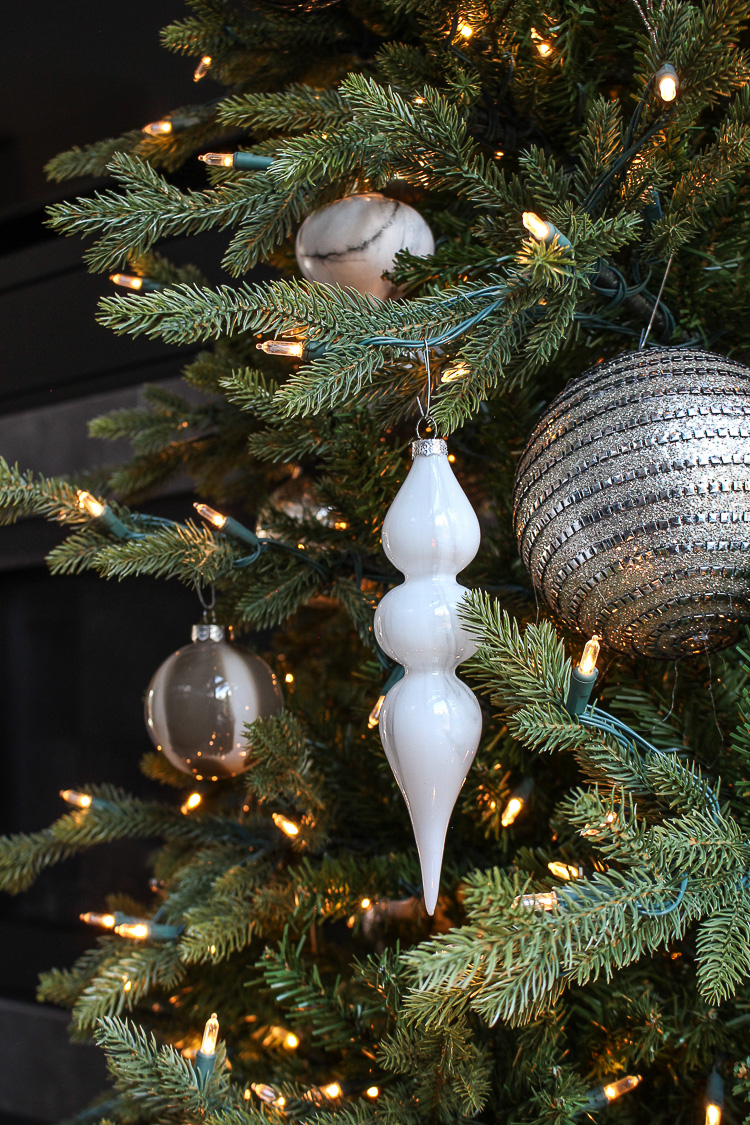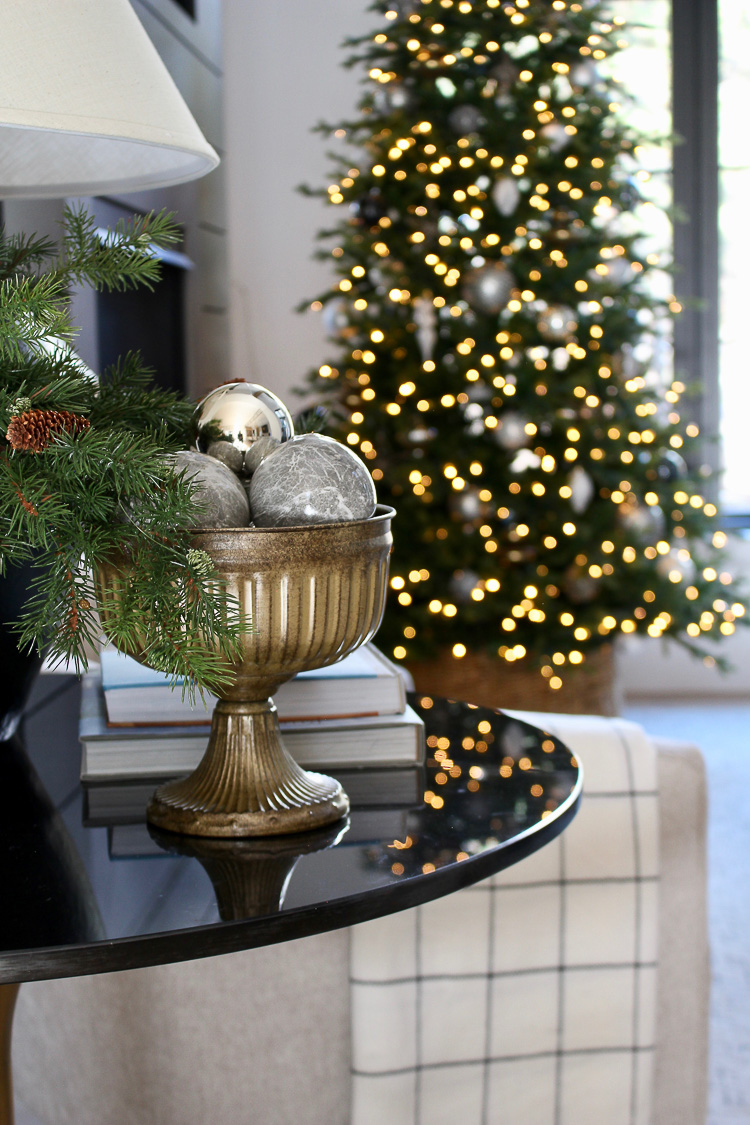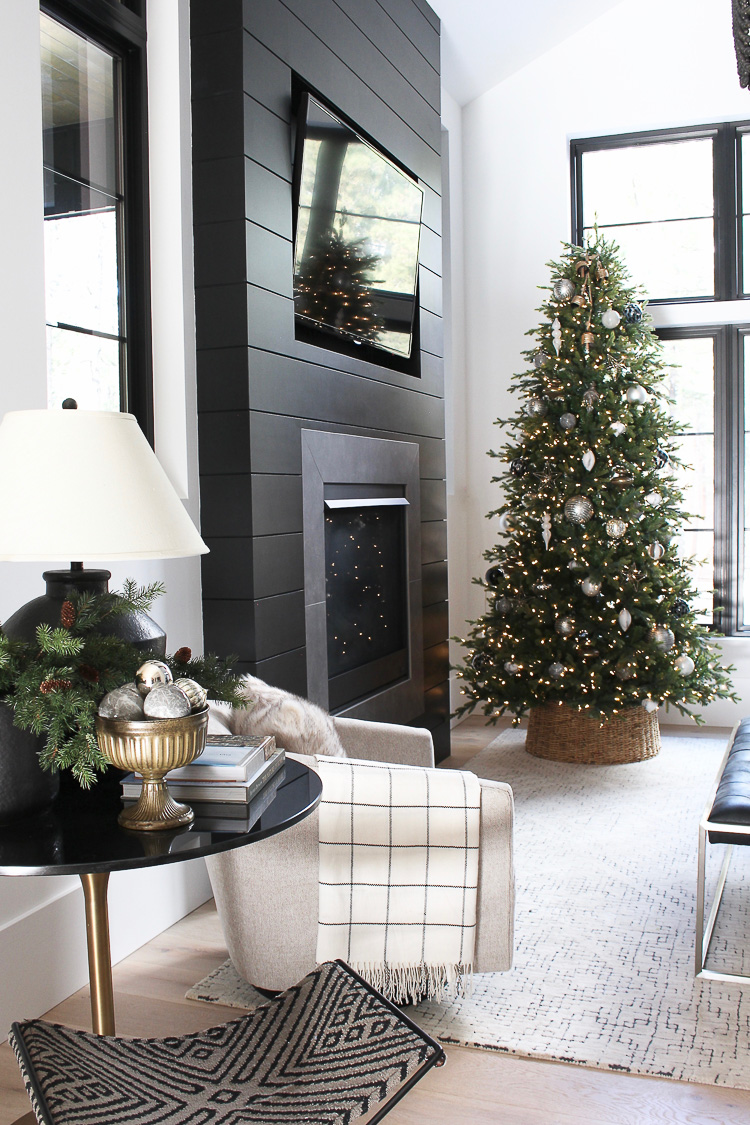 SOURCES: RUG // COFFEE TABLE // CHAISE SECTIONAL SOFA // SWIVEL BARREL CHAIR // MARBLE SIDE TABLE (AVAILABLE IN WHITE MARBLE TOP ONLY) // LAMP (SIMILAR) // BURL WOOD TRAY // CHANDELIER // NATURE OF HOME BOOK // OASIS BOOK // DISTRESSED GOLD COMPOTE BOWL
As we conclude the tour, let's take one last stop into our living room. I kept the mantle simple this year with wooden trees and marble trees. The Christmas tree will be decorated with our collected family ornaments. In years past, that tree has been in our family room downstairs. This year I wanted to bring all those childhood memories within those handmade ornaments into the heart of our home. My boys have grown up so fast! I find myself missing those days when they were so little!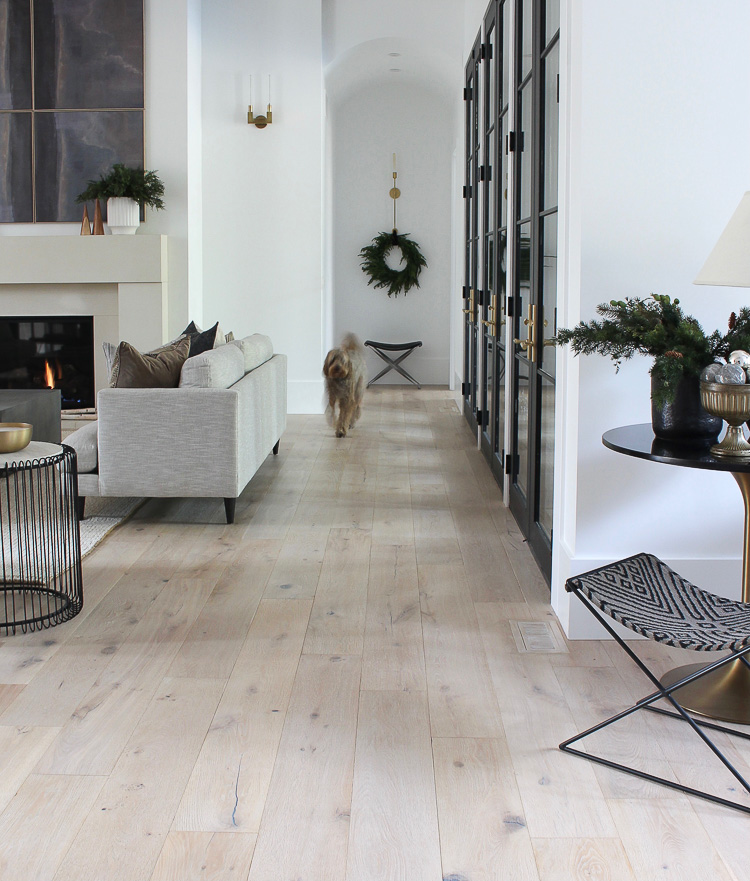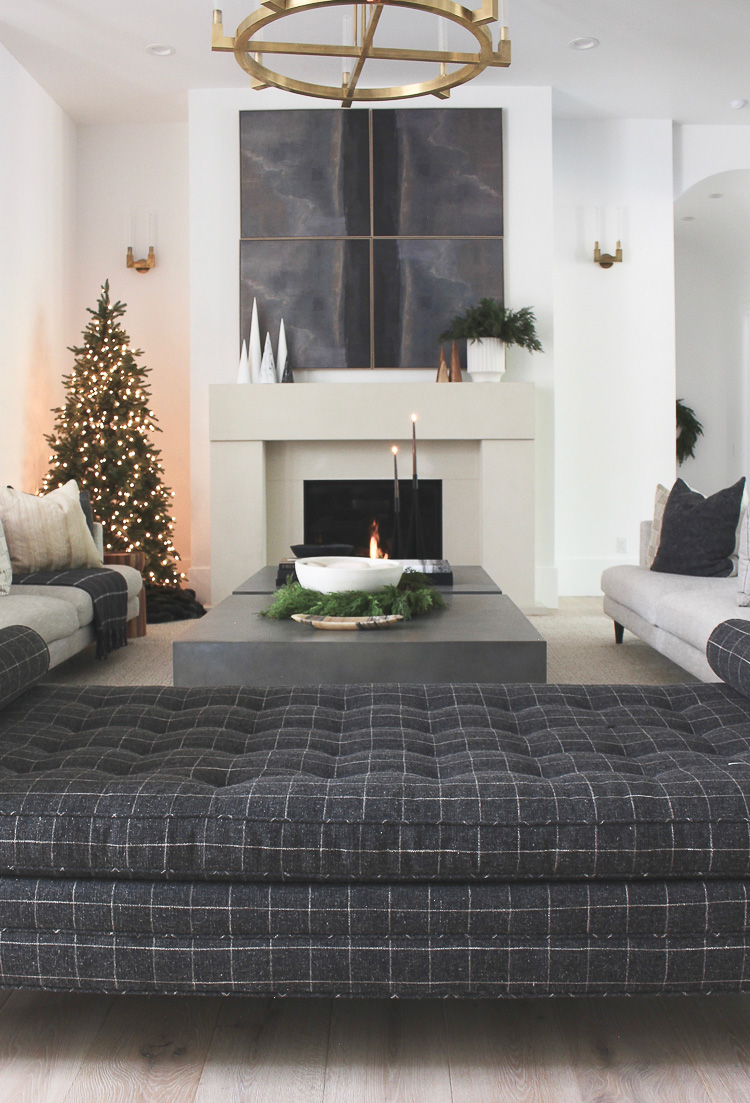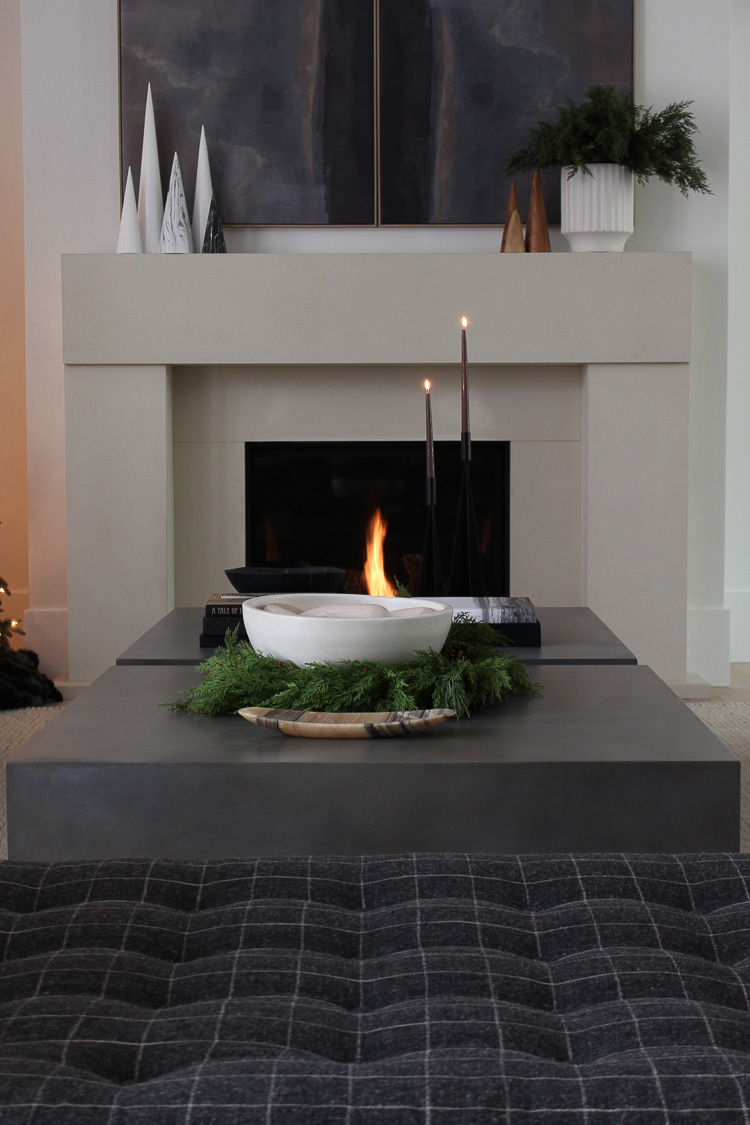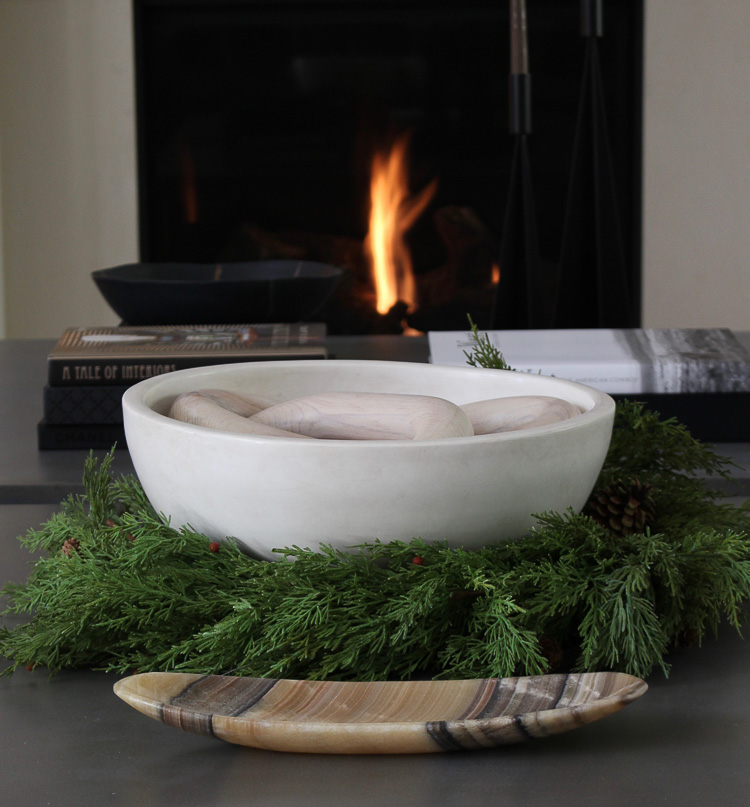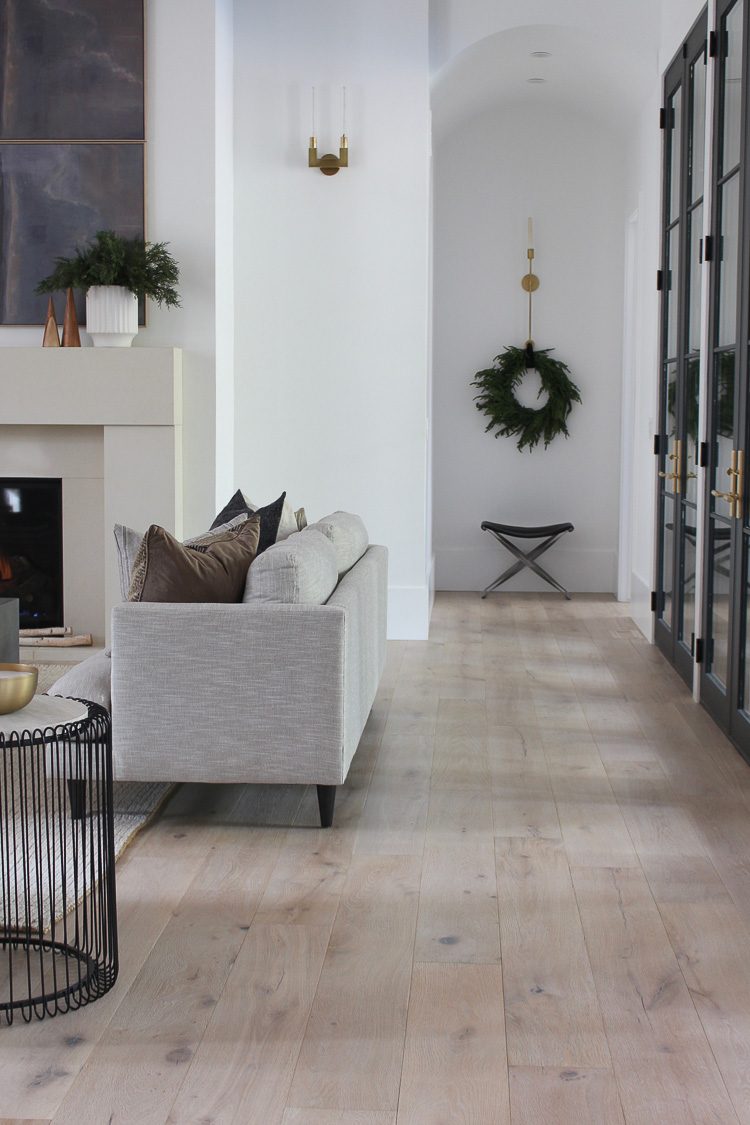 Every day when the sunlight fills this space, my disco ball ornaments reflect all over the walls and ceilings. It is so magical!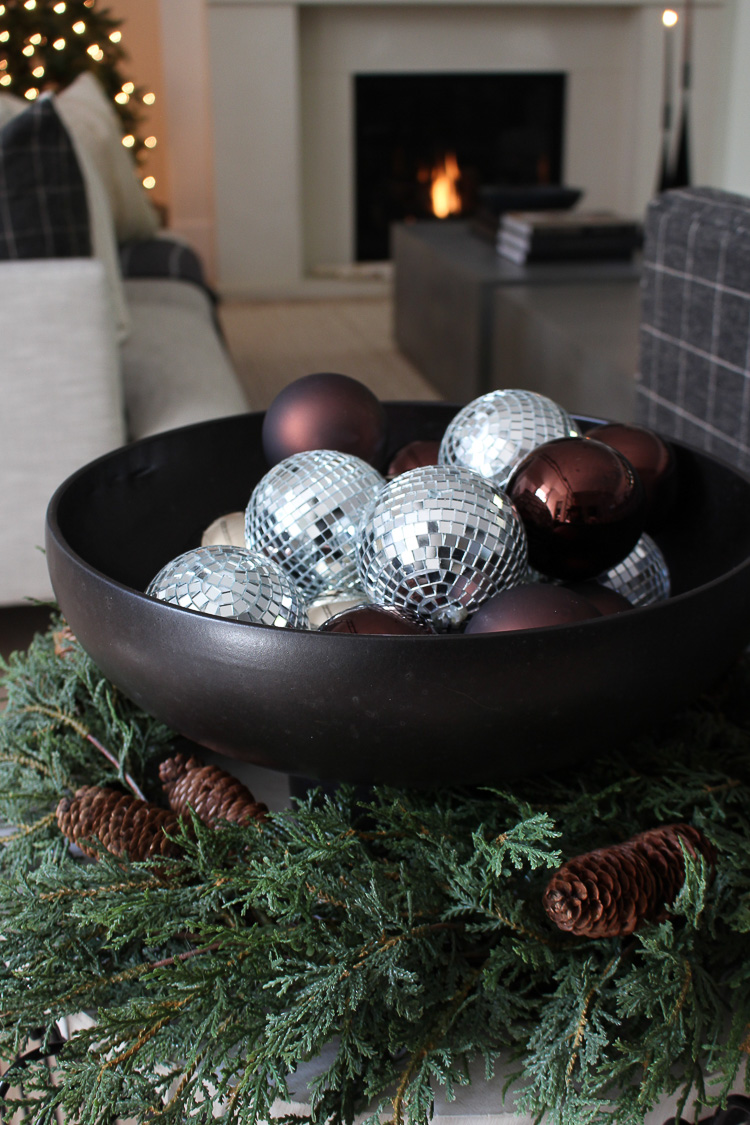 Thank you for stopping by and visiting our Christmas home tour! I hope this holiday season is filled with many blessings and joy in your heart!
SHOP OUR HOME
FOYER/ENTRY

LIVING ROOM



HEARTH ROOM



KITCHEN



DINING ROOM

MUDROOM