Design Plans: Modern Industrial Lounge
Today I am so excited to show you my design plans for our Modern Industrial Lounge. We have been in our new home for two years and we are finally getting our basement living spaces put together. A realtor told me I should be calling it our "lower level" but here in Colorado, we've always said basement. Even though ours doesn't feel like one with it's 10 ft ceilings, abundance of windows and exterior doors out to a brand new beautiful patio (I still need to show you that too!).
I had this idea of creating a hip, yet comfortable lounge spot to gather, adjacent to our bar area. When we have friends over, it's nice to have different lounging or gathering spots. I wanted the space to feel modern, warm, industrial and sophisticated with a welcoming vibe.
I reached out to one of my favorite brands for this project and am thrilled to have been able to design this beautiful new room with Room and Board. The leather sofa, velvet chairs, marble coffee table, and rug are a gorgeous combination that incorporate all the elements of style I was going for. Also, that gallery wall is made out of steel frames. So industrial and couldn't be more perfect!
This post is sponsored by Room and Board and contains affiliate links. All photos, reviews and opinions are mine. Please see full disclosure and photo policy HERE.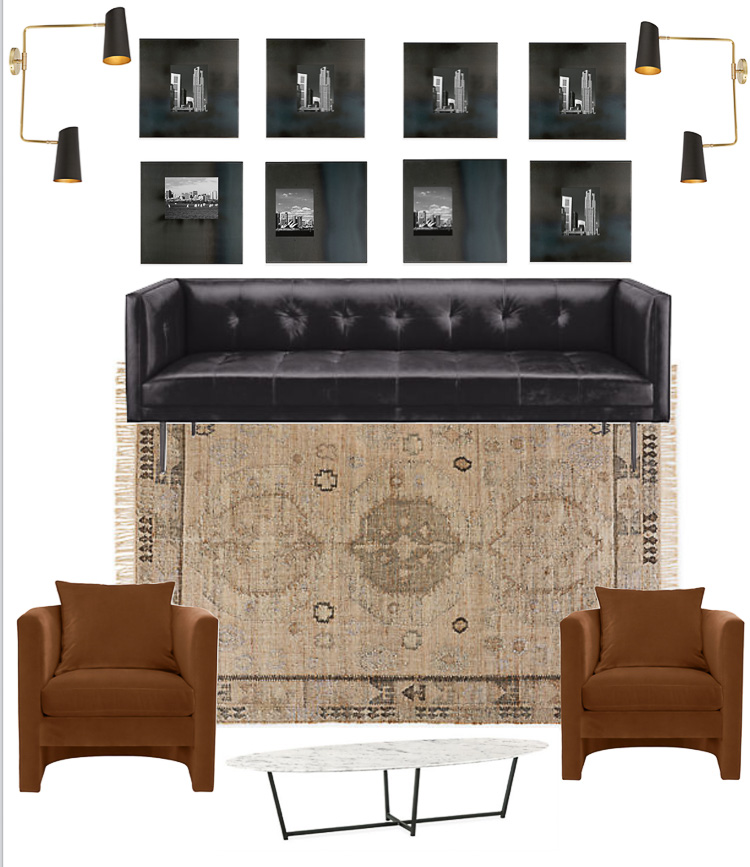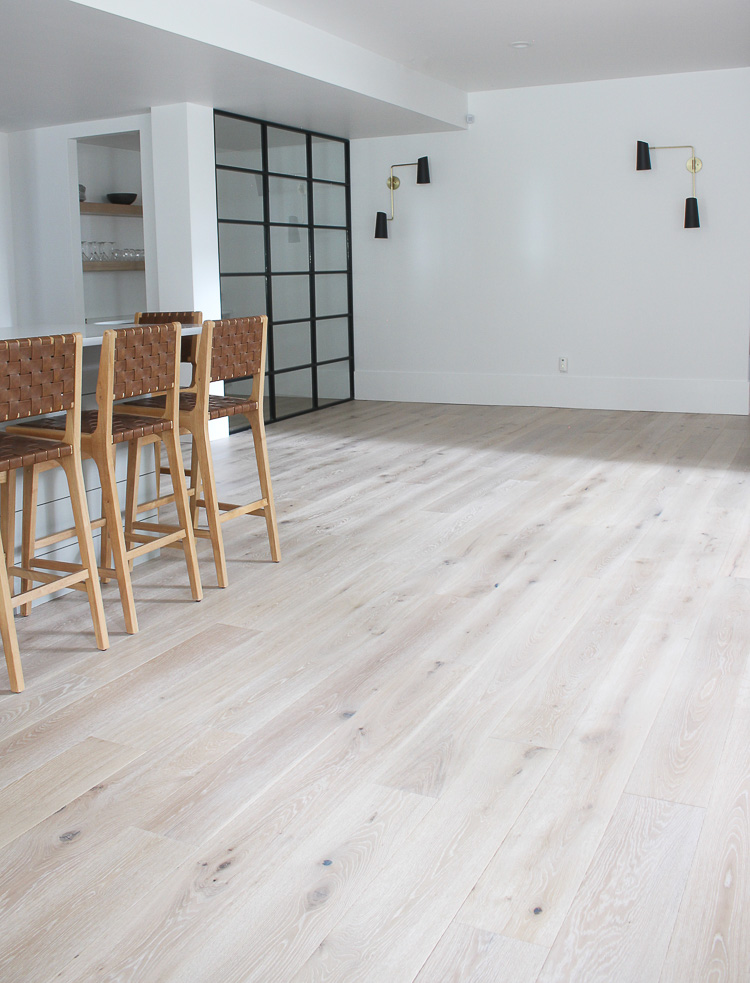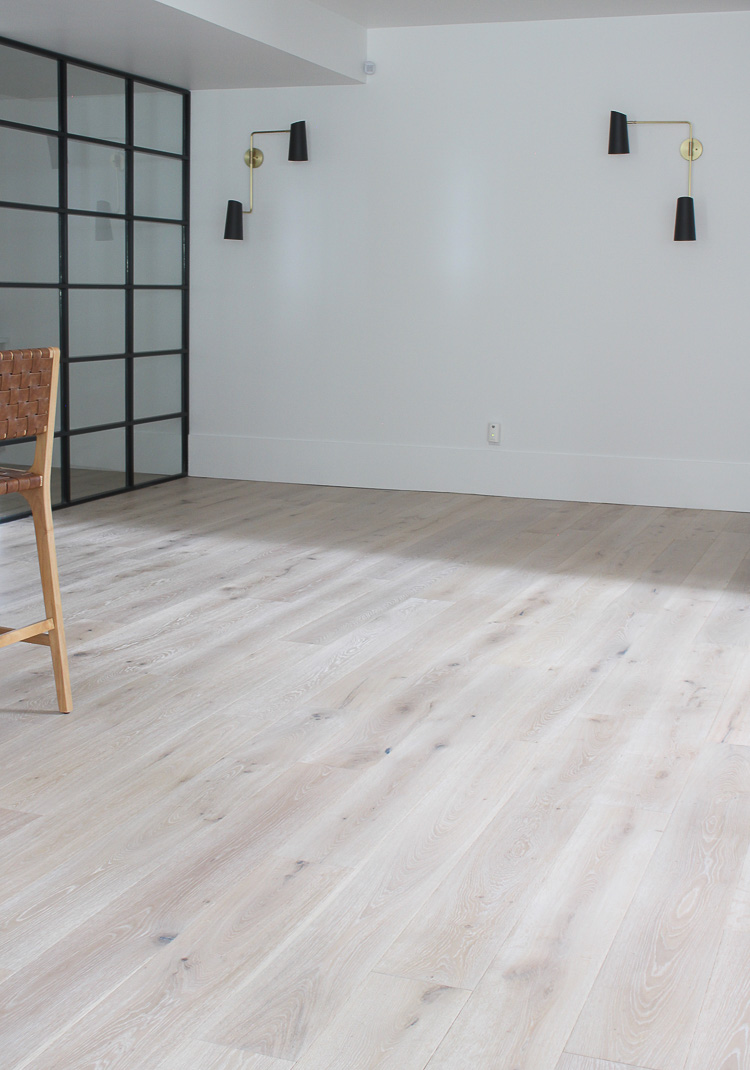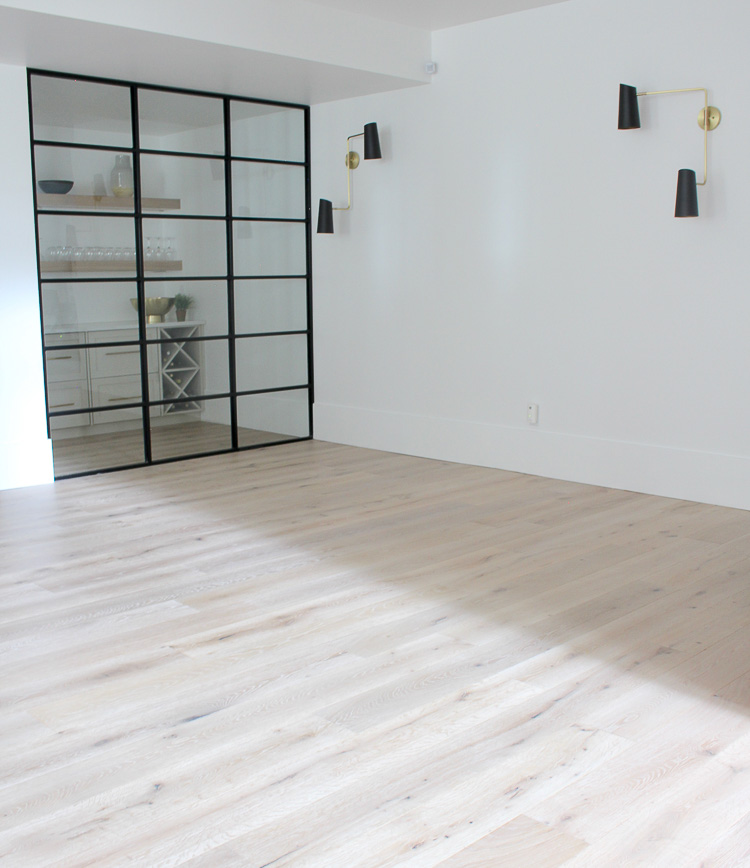 Check back later this week for the big reveal of our new modern industrial lounge! It turned out so good and I can't wait to share it with you!