Designing Our Basement Family Room: When Comfort Really Matters
Hello friends! Since I gave you a sneak peek earlier this week of the Bar in our lower level, I couldn't wait a day longer to take you further on into our Basement Family Room. I shared a little glimpse of this space last week on Instagram and a reader commented that I should be calling it our "lower level" instead of a basement. I guess basement can sound a little dungeon-y. I designed ours to be a walkout, meaning it has exterior doors and lots of windows. It feels so bright and airy in the "lower level" that I forget I'm actually in a "basement." Now that I've cleared up the proper terminology (lol), here's a little glimpse of the design "in progress."
This post is sponsored by Arhaus and contains affiliate links. All photos, reviews and opinions are mine. Please see full disclosure and photo policy HERE.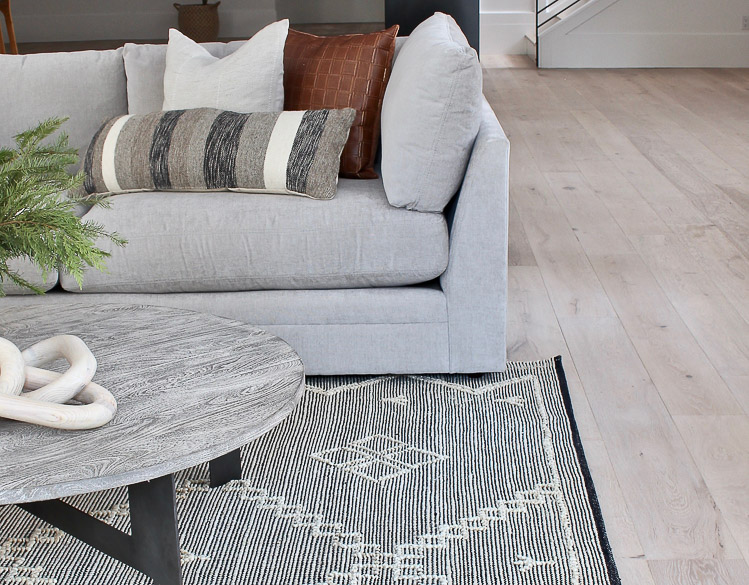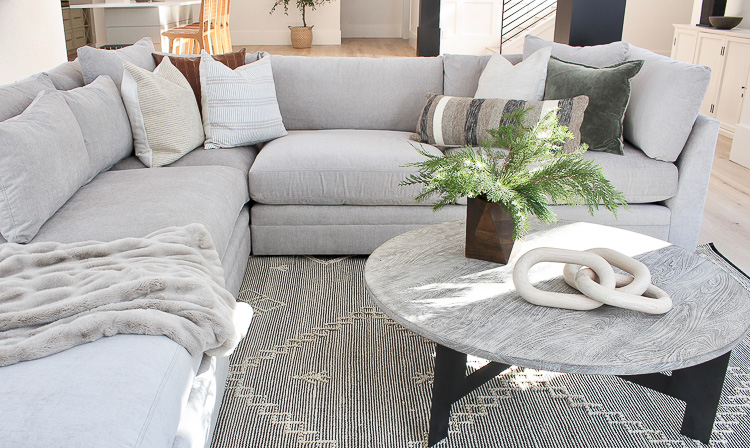 This area is actually quite large and there is still a lot of design work to be done. I've become really content with the concept of "design as I go" because it always seems to work out the best. This is the new hang out spot where we can relax and be totally comfortable watching football or a movie. On the evenings I have my girlfriends over for a "girls night" this is where we'll be. It needed to be appealing to the eye but most importantly, comfortable!
I had 3 important criteria that our new sofa sectional had to meet. Comfort, obviously. Easy care fabric, I have three teen boys. Chic design, duh! I am so so happy to have the opportunity to partner with Arhaus once again since their furniture is out of this world comfortable and such good quality. I took Tim and two of our 3 boys into our local Arhaus to "comfort test" the sofas and the Pavo Sectional Sofa was the winner. Tim actually fell asleep on it within 2 minutes. I kid you not. I actually had to wake him up to ask if he liked the sofa. I think I already had my answer.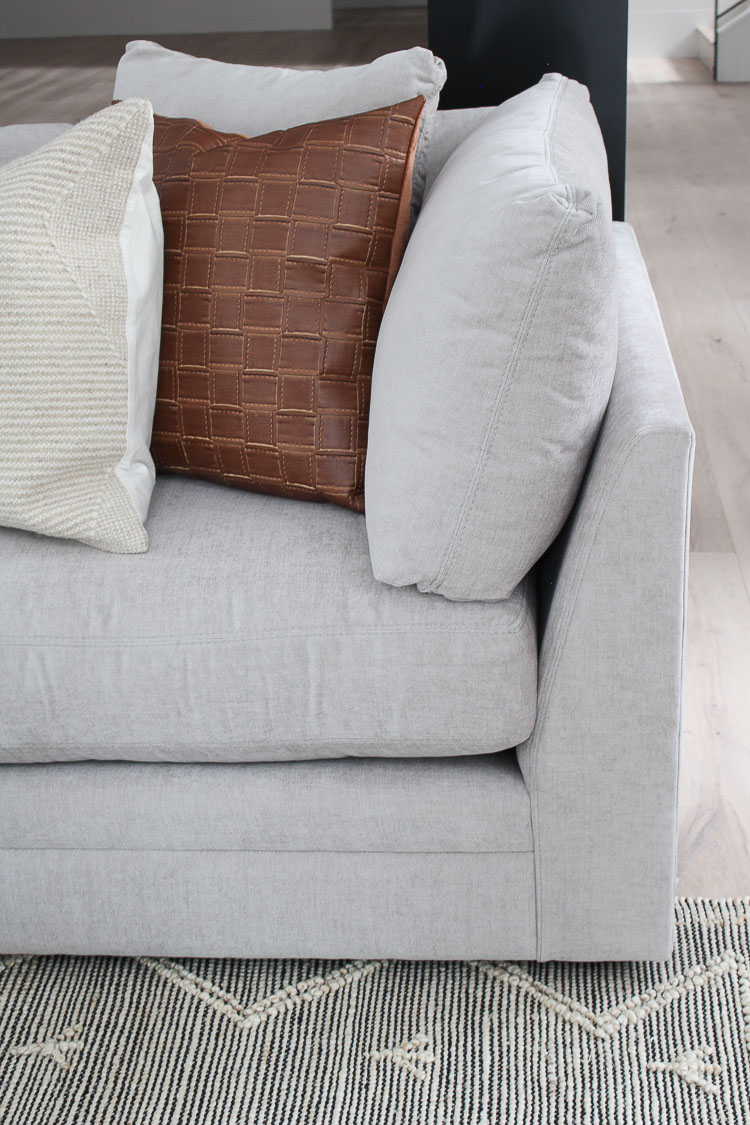 It has a modern, casual look with deep seating that we can sink right into for all those lazy nights and naps. I chose the stock color fabric, Dayo Dove, since it's a good neutral. A light grey that helps balance the white walls and black accents we have going on.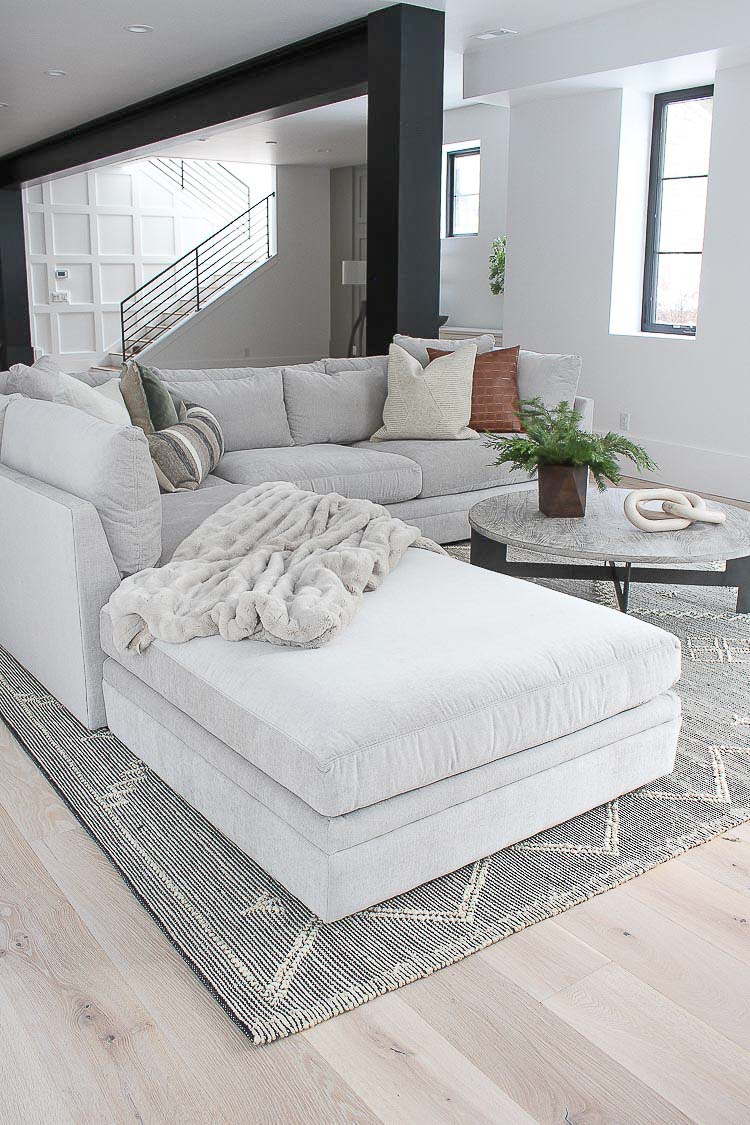 That's all I'll share about this space for now, but stay tuned for the full reveal coming soon in 2020! It's been my big project and we have a lot of design elements still coming together. Patience is a good virtue to learn when it comes to good design. I always remind myself of that.