DIY Coffee Filter Snowballs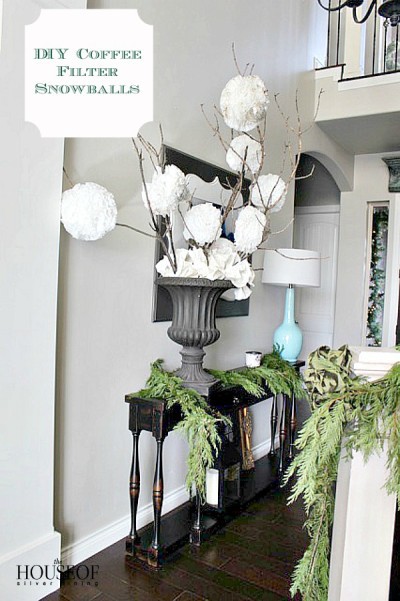 I have a thing for coffee filters.  Yes, they are the key element for my coffee every morning, however, they have a certain textural interest that intrigues me.  Looking through year's past Christmas decorating photos, I found this funky little display that I created with tree branches and coffee filters.  Don't they look like big, fluffy snowballs? Here's a little DIY coffee filter snowball tutorial for you:
What you'll need:
white coffee filters (approximately 25 filters per ball)
old Christmas ornament balls
hot glue gun and glue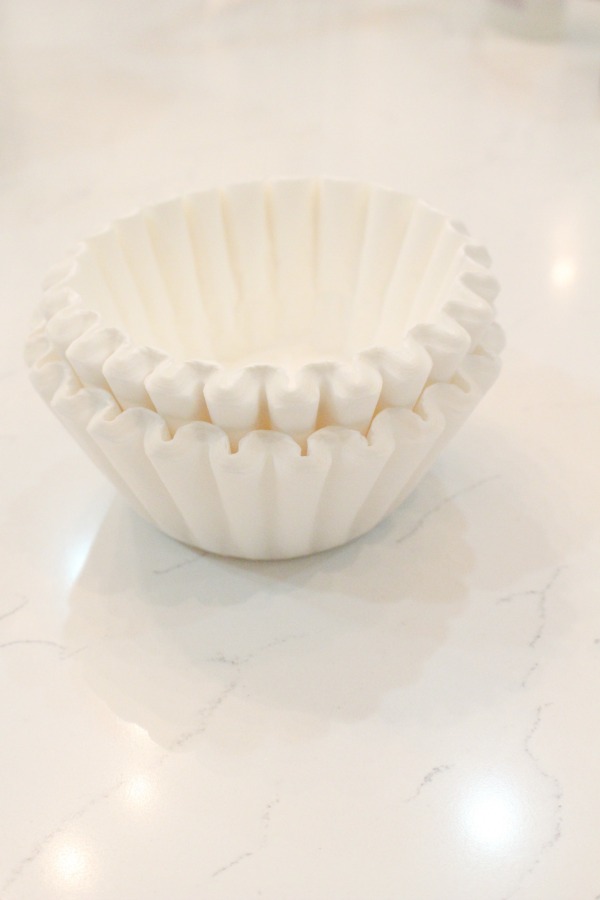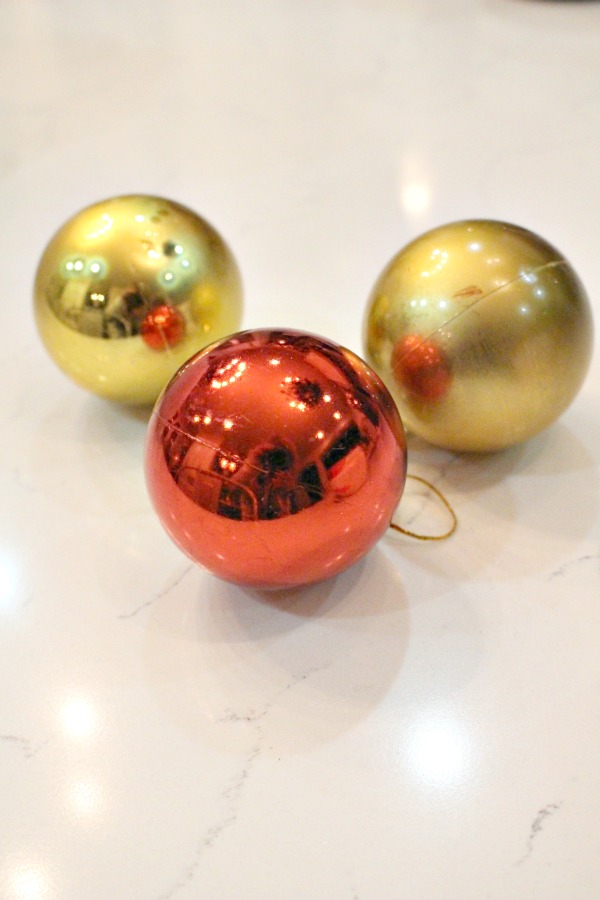 Take a coffee filter and fold it in half, place a dot of hot glue on the tip of paper and glue to ornament.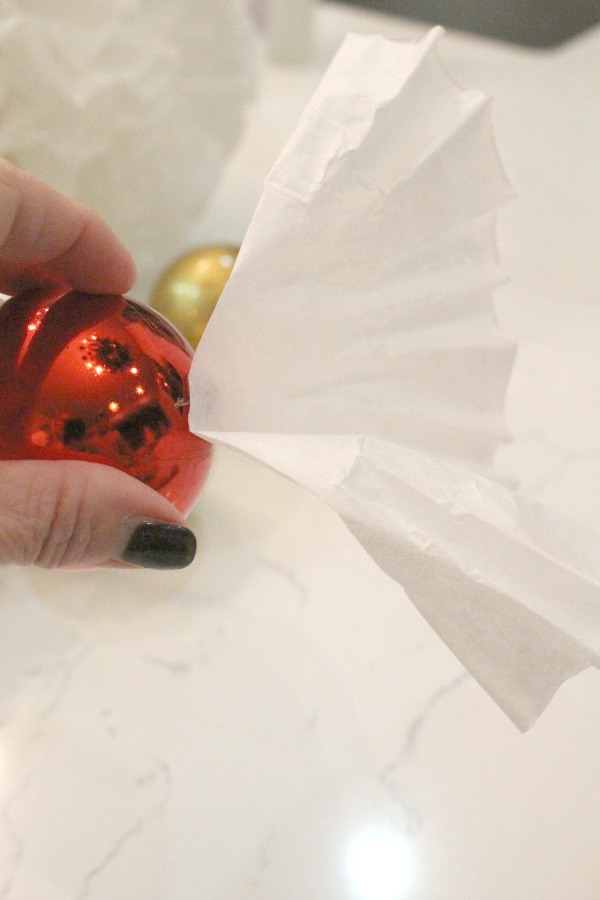 Repeat this step layering the coffee filters over the ornament.  There is no particular method of doing this but I just make sure that the ornament is covered all around. This is a small ornament and took 25 coffee filters to cover it well.
This is what the ornament will look like BEFORE the filters are shaped.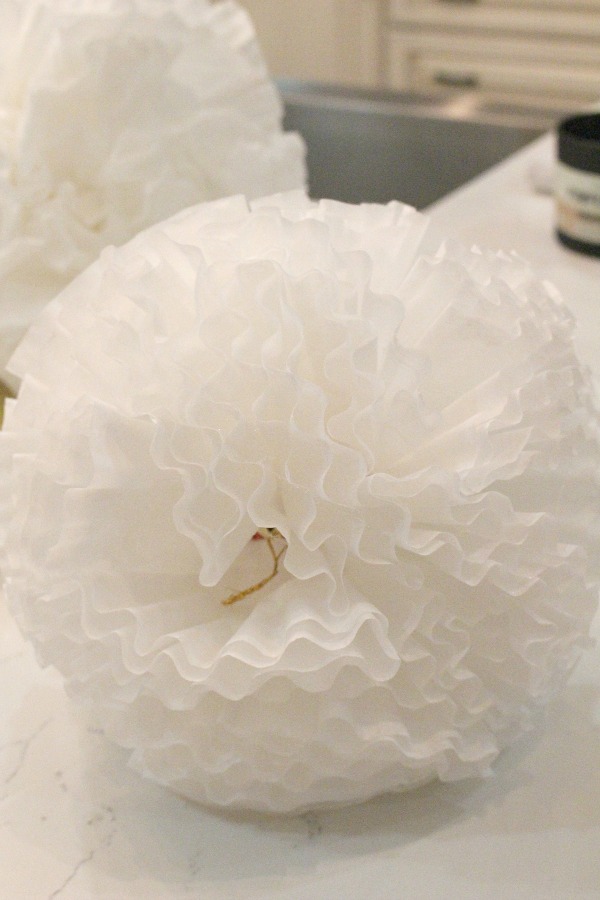 To shape the ball, I just gently twist each filter to give it this ruffled look and more fluffy.  Not so uniform as the above photo.
That's it!! Super simple and easy!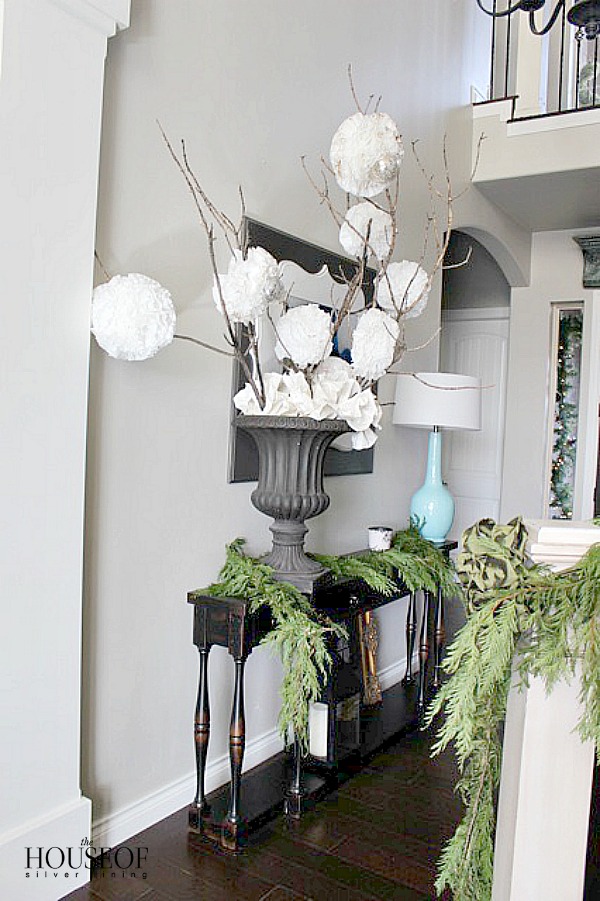 Here I suspended a tree branch from the ceiling with fishing line and added a few "snowballs" for fun.  
These look beautiful in Christmas trees as well! I'm all about big impact for very little money. I can make four of these for less than $1. They are actually fun to make too!
I have another fun tutorial that I'll be sharing soon on how I used more coffee filters in my Christmas decorations.  I'm getting in the Christmas spirit!!