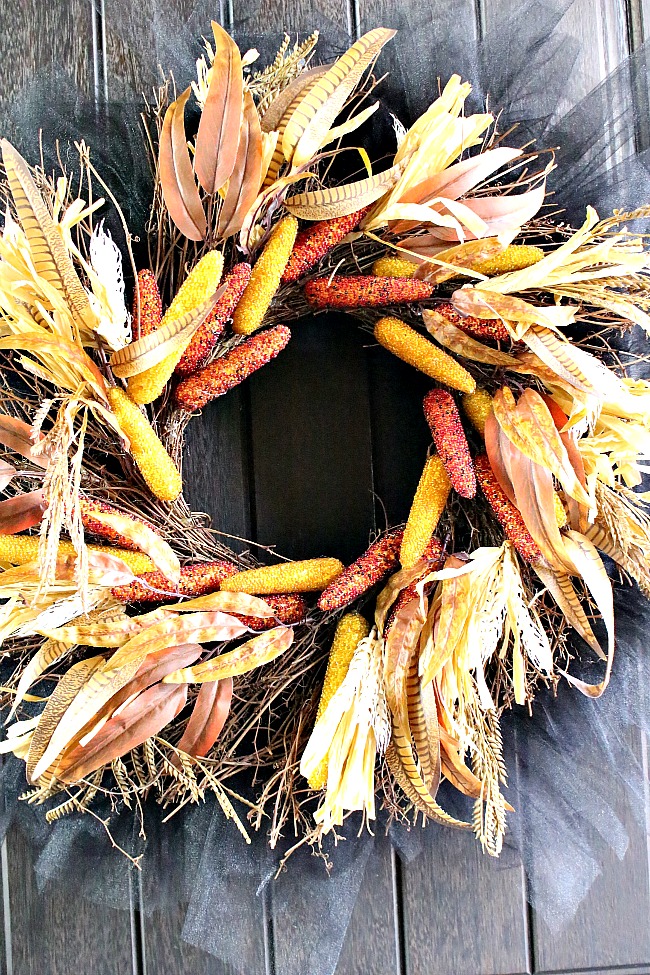 October is here and fall wreaths are popping up on every door!  I created this easy DIY fall wreath by blending two wreaths together.  When I say DIY, I mean I made the tulle wreath and bought the fall wreath.  This is another one of those times where I put two things together and loved it!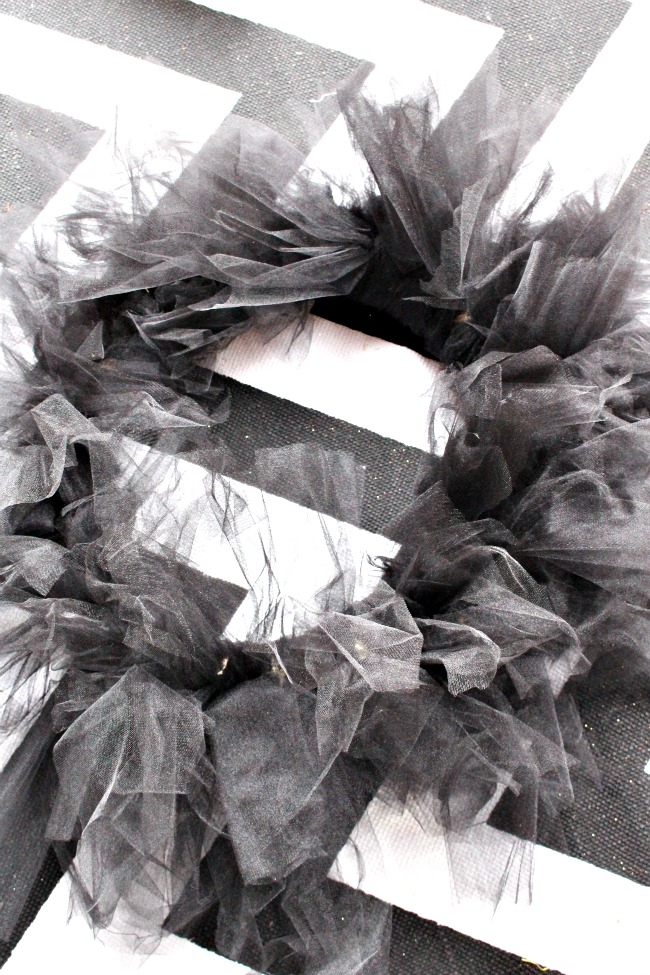 I have a thing for tulle, especially black tulle for Halloween! I've had this tulle wreath on my front door for Halloween the past two years.  It looks a bit of a mess right now since I just pulled it out of storage, but with a little fluffing of the tulle, it'll bounce back to life.  If you'd like to know how to make this tulle wreath, I found a good tutorial here.  Each year I've added fun ribbon to hang it and a spooky Halloween sign.  I may even add some glitter skull heads this year.  I thought it would be fun to find another wreath to layer on top of it once Halloween is past and Thanksgiving is on it's way.  It's all about the layers!  I found this beautiful wreath at Marshalls recently, perfect for fall!  Even better to layer it on my tulle wreath!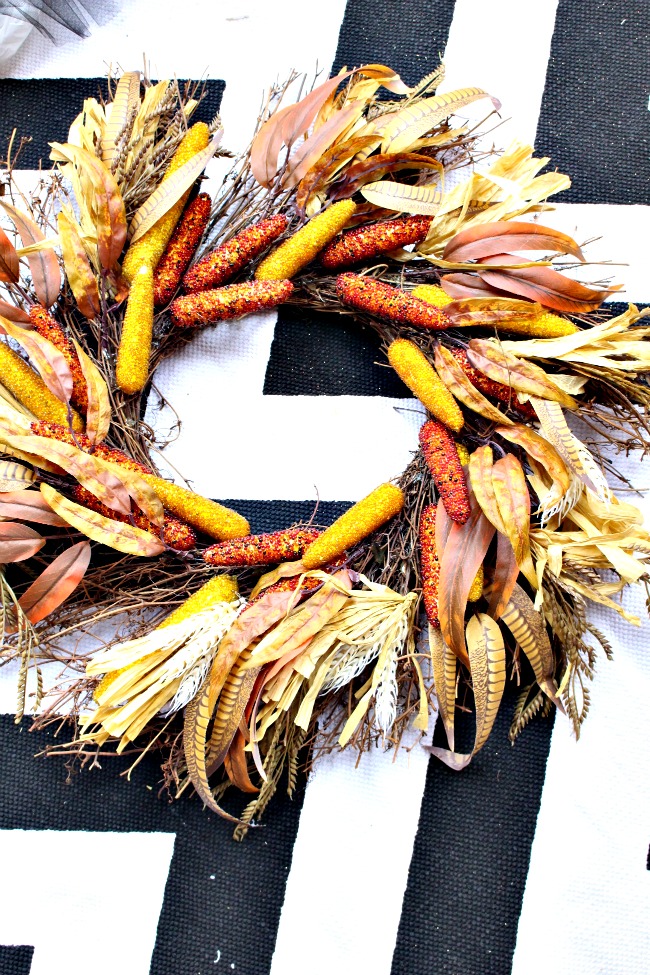 The feathers and jeweled corns had me at hello!  I don't even think I could recreate this wreath for the $30 I paid for it!  Oh Marshalls how I love you!!!
What do you get when you pair a fall wreath with a tulle halloween wreath??  A "Fall-o-ween" wreath!  All I needed was some floral wire to attach the two together.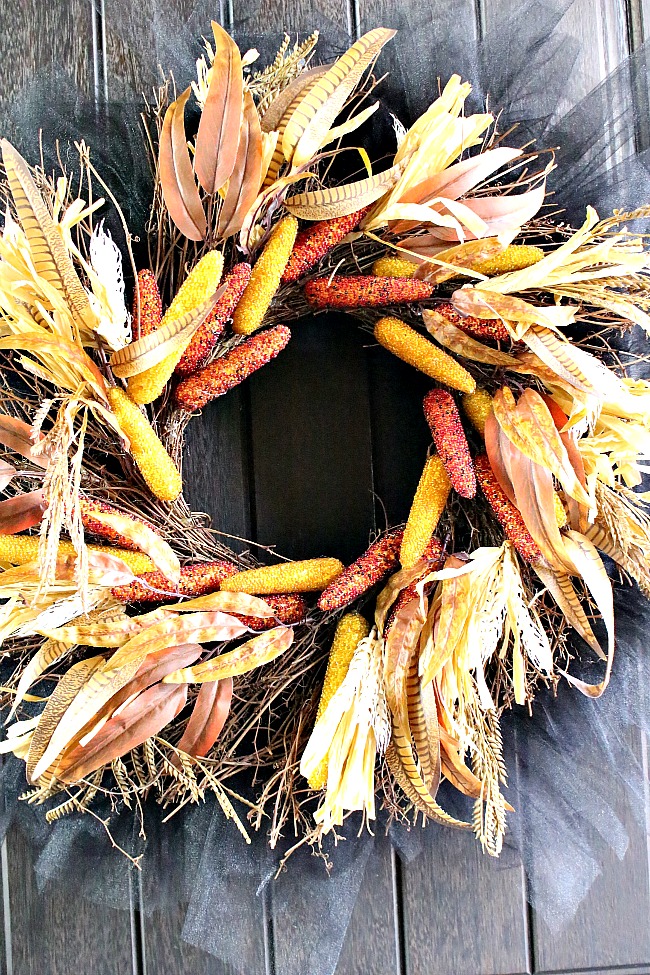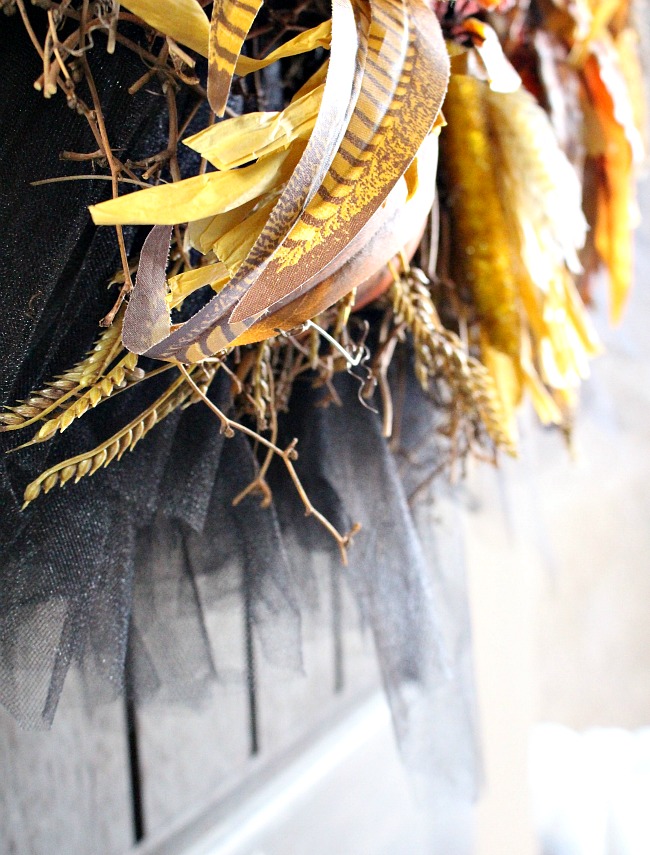 I wish my door wasn't so dark, can you imagine this wreath on a white door?!  Umm…gorgeous!  Now my wreath looks big and bold!  When it comes to front doors, I always say the bigger the wreath the better!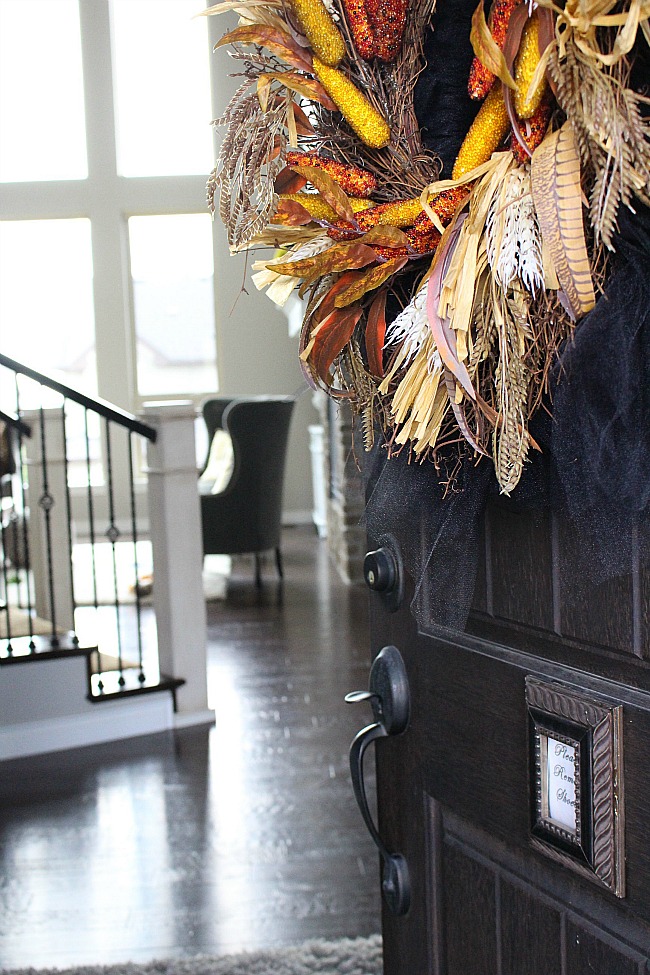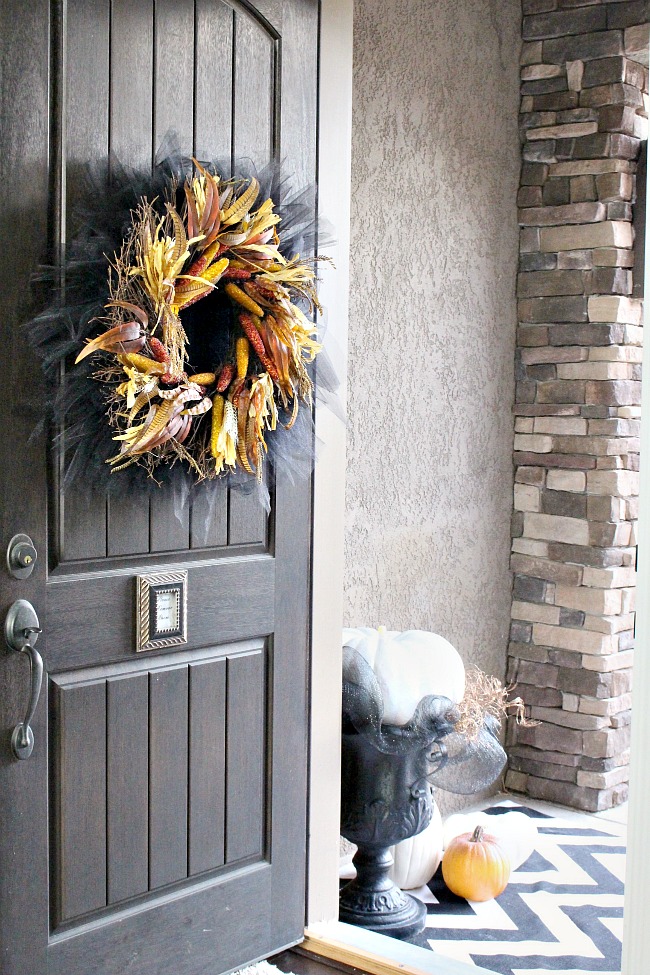 As you can see the pumpkins are on the patio and the courtyard is getting a fall makeover.  Tour our fall porch HERE! Happy wreath making!