The Forest Modern: Beautiful Progress!
Another weekly update on The Forest Modern and we've made some beautiful progress!! But first, can I just say how thankful I am that my family survived our spring break trip to Moab, UT this past week? If you watched my stories on Instagram, you saw the crazy scary, pee my pants kind of scary, jeeping we did along cliffs. I'm not a fan of cliffs or anything else that I can fall off of.  The boys LOVED it, I LOVED being with them and seeing them get the thrill of their life, but I was in a constant state of prayer the majority of the trip. I'll blog about that trip soon because it's definitely a fun place to visit, but let's get back to The Forest Modern shall we!
Last week things looked like this.  The property was excavated and ready for foundation work to begin.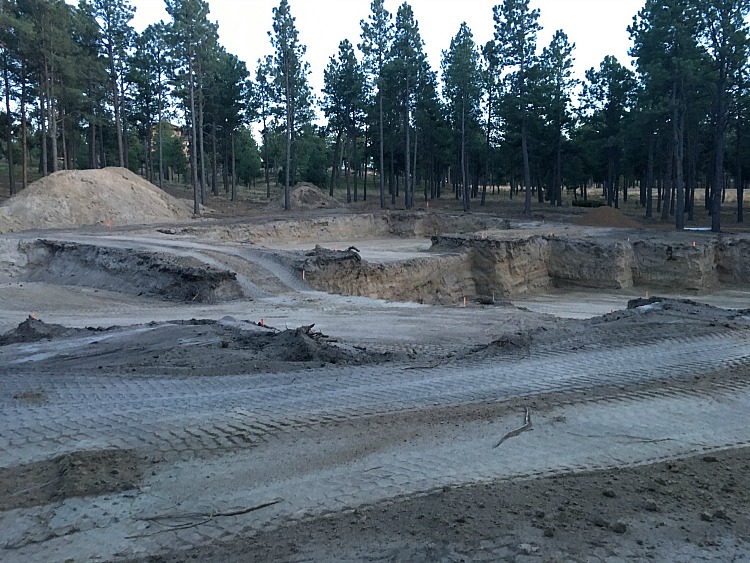 One week later, the foundation forms have been set and we are ready for the concrete foundation to be poured!  Despite the huge snowstorm and cold temps, progress continued.  You can't even tell it snowed in these photos.  That just shows how crazy our weather is here in Colorado. One day the ground is a blanket of white, the next day, the temps are warm enough to melt it all away.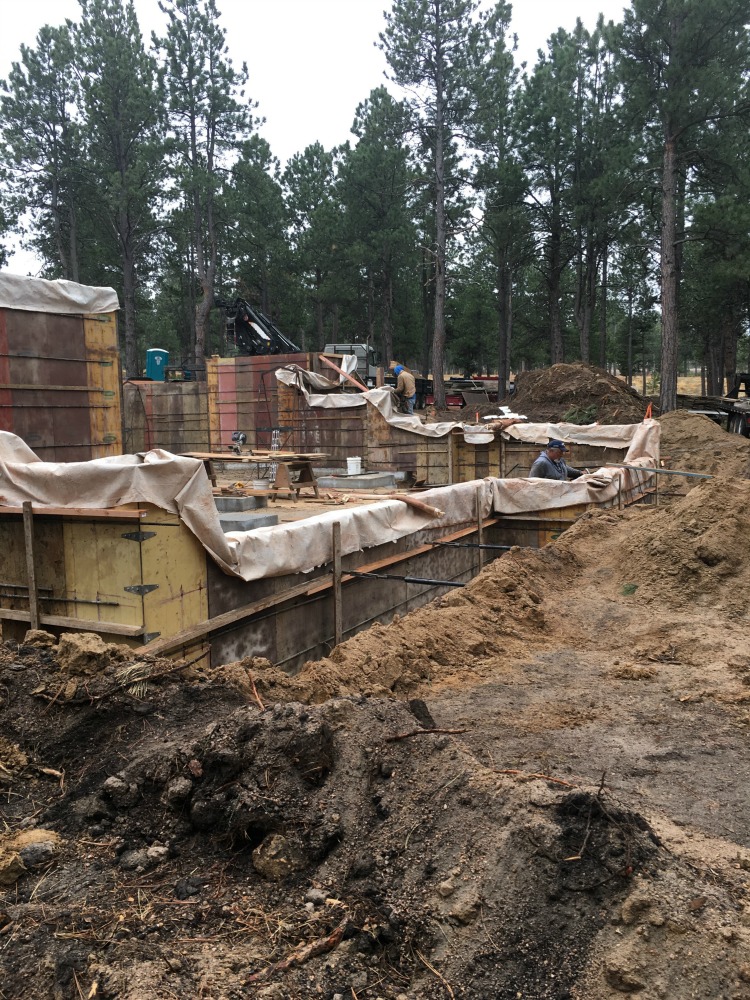 Overlooking this house taking shape is completely surreal to me. I'm slowly seeing my vision come to life and can see the footprint of each room. Speaking of rooms, there is SO MUCH design to be done still.
We went to dinner with friends last night and they asked me how I came up with this design and how I put it all together. My answer…it just evolves in mind. I'm constantly designing this home in my mind.  I can close my eyes and visually walk through the floor plan and see it clearly. Tim, on the other hand, cannot see that vision at all.  He keeps telling me, "I trust you, it'll be great!"  Ummm….I sure hope so! Design mind please don't fail me now!!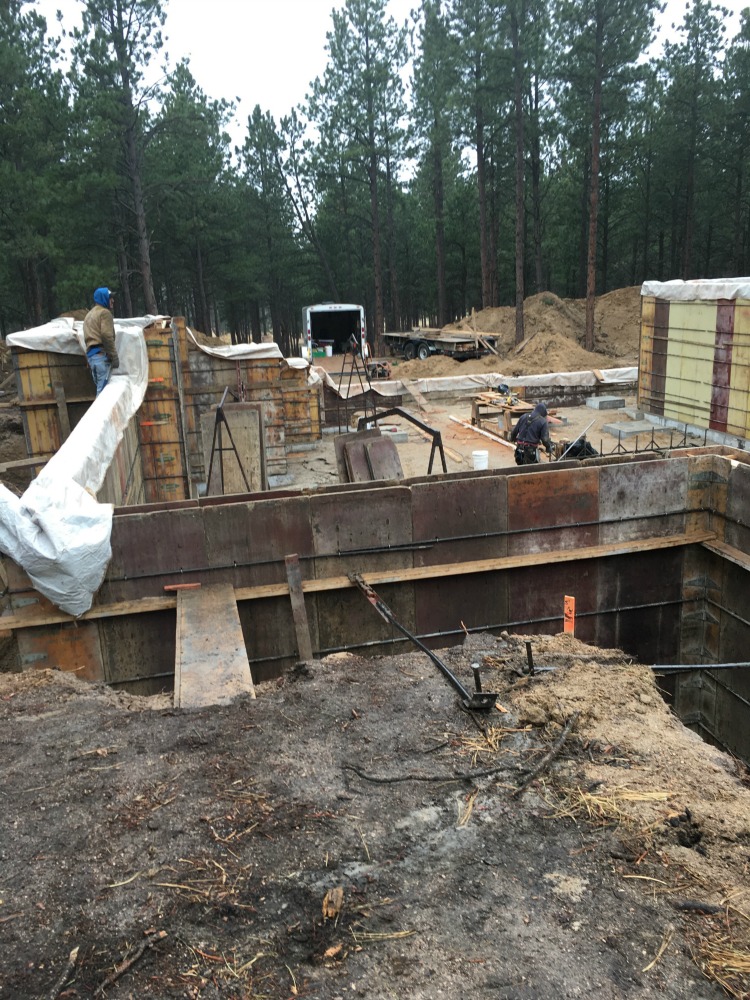 The workers are standing in our basement. Now imagine pretty furniture and a really cool bar coming to life in this spot! Can you see it?? You may see dirt, but I see some exciting wall treatments that may or may not involve brick.  Think industrial glam with a twist of modern. The wheels are turning in my brain, I just need to turn them in one direction and go for it!  Designing a custom home is like peeling back an onion. There are so many layers to the process.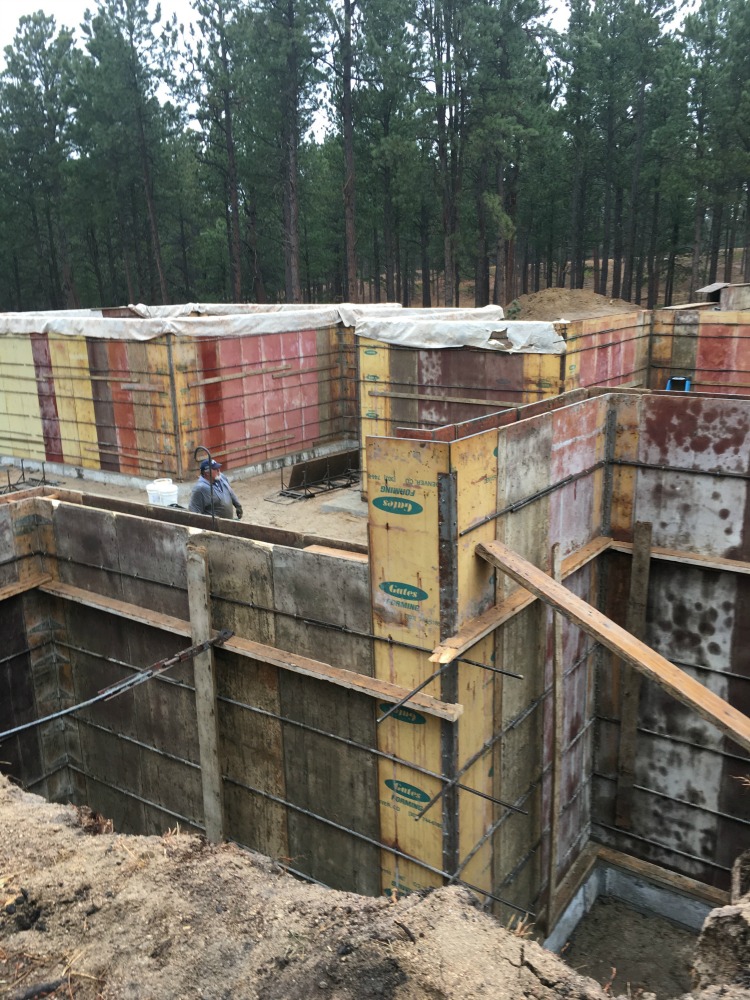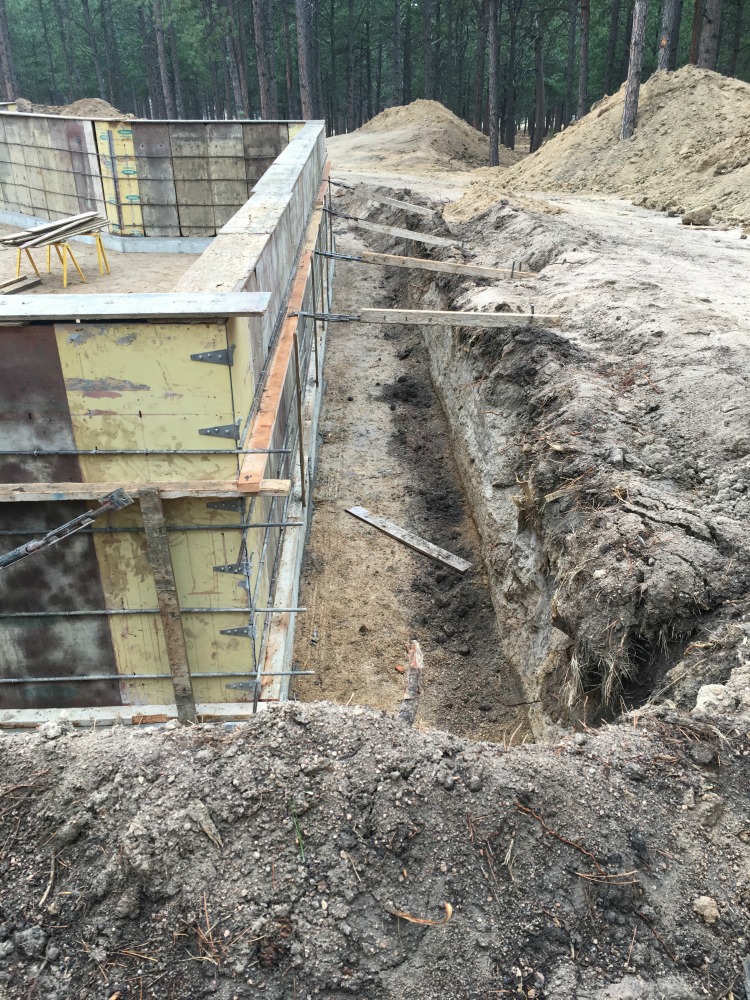 One little hint of how the home is taking shape can be seen in this photo below. The dirt between the two structures is our drive thru passageway under a porte cochere to the garages in the back. This is one feature I was certain I wanted in our new home and was the first piece of the puzzle that was designed into the floor plan.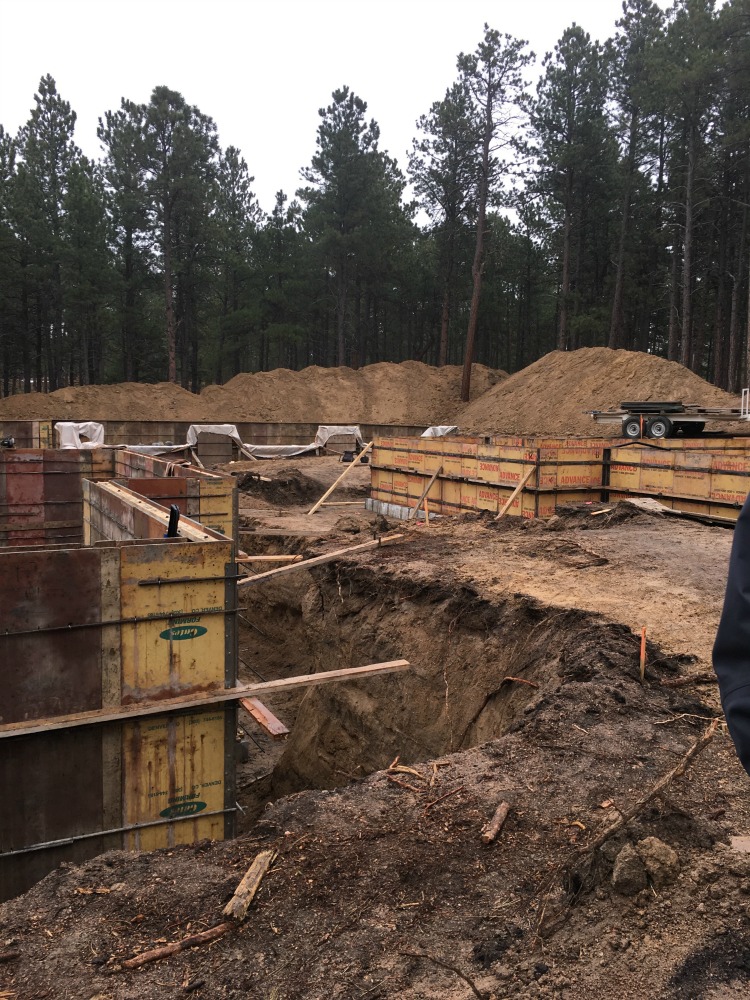 One thing I really wanted for our home was steel doors. I stewed over steel doors forever and finally came to the decision not to put them in our home. Our extreme weather in Colorado is just not ideal for them.  I did so much research and talked to so many different people and all the answers were "you will probably regret them" and "save your money, put it elsewhere in the home." The energy efficiency of them for our weather was questionable. I know a few companies have come a long way in making them way more energy efficient but I still didn't get enough positive feedback on them for our climate. Wah! Cry me a river.
Aren't these doors GORGEOUS?? If you need some serious eye candy interior inspiration, you must check out this incredible designer and her Instagram.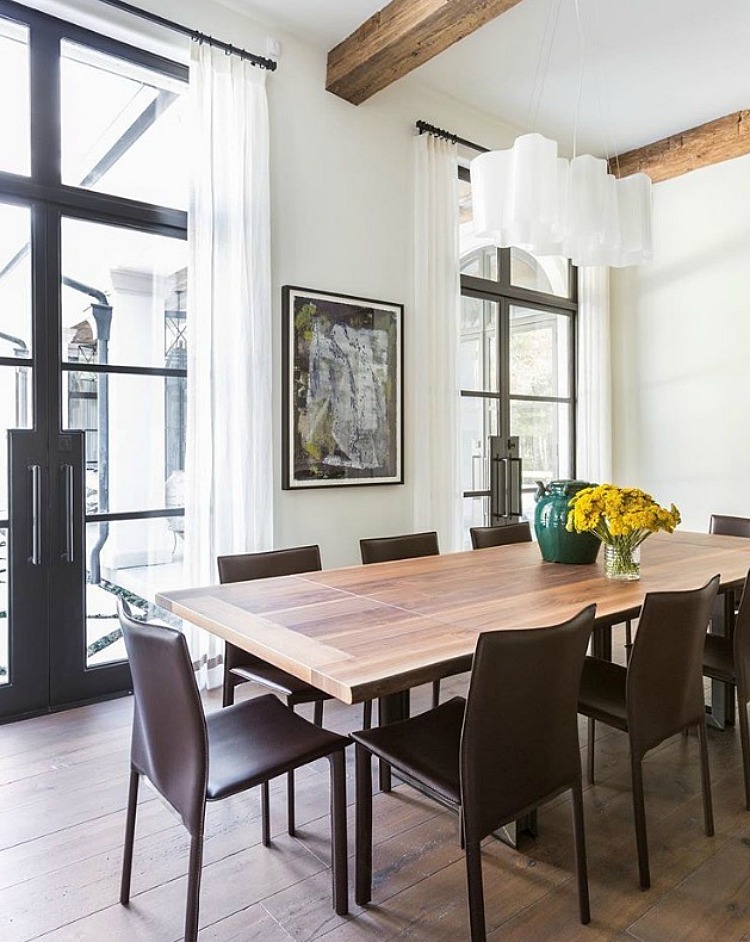 When there is a will there is always a way! I found an alternative door option for our home and am really happy with them! I'll be sharing the deets once they go in!  I saved a ton of money by not going the full steel route which means more cashola for the interior! Win!
We are scheduled to start framing this month. I cannot wait to see those walls go up!!
Thanks for following along!