Every year when I pull out the Christmas storage bins, it's literally like Christmas morning for a kid! I squeal with delight when I unpack my cherished treasures that hold memories of my favorite season in our home.  This is the earliest I've ever decorated for Chrismas!  But with my first ever Christmas Home Tour coming up, I'm already decking the halls!  Today I'll share with you a few glimpses of Christmas in my home…just a sneak peek though! You'll have to wait a couple more weeks to see the full tour!
I'm a sucker for cute mugs…really, I think they just hop in my cart every store I go into. How many coffee mugs does one need?? I bought the Christmas tree mugs on clearance after Christmas a couple years ago from Target.  I love anything vintage looking when it comes to Christmas. The little santa mug I've had for so long I can't even remember where I got it, but I love the memories it holds of my boys cold little hands embracing it with hot cocoa after a cold day of sledding.  The red striped mugs came from Homegoods.  I was just there the other day and they have so many cute selections this season!!  I stood in the aisle just staring, thinking…one more mug?  Can you believe I walked away?!  I'm sure I won't have as much will power next time.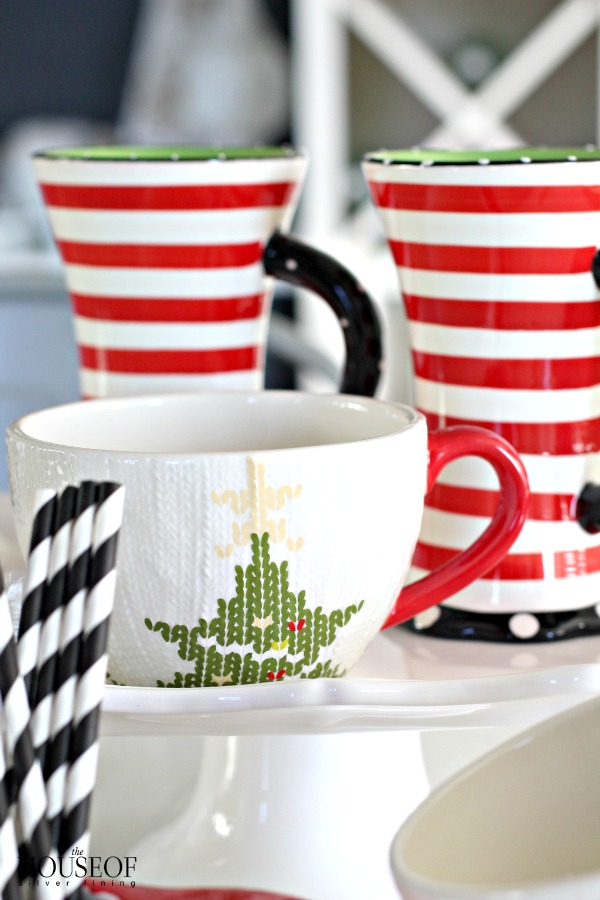 The fox plate was another Target clearance find.  So fun!  I love to display my holiday dishes, platters and mugs on my kitchen countertops and open shelves. They are a constant reminder that Christmas is here (well, almost)!!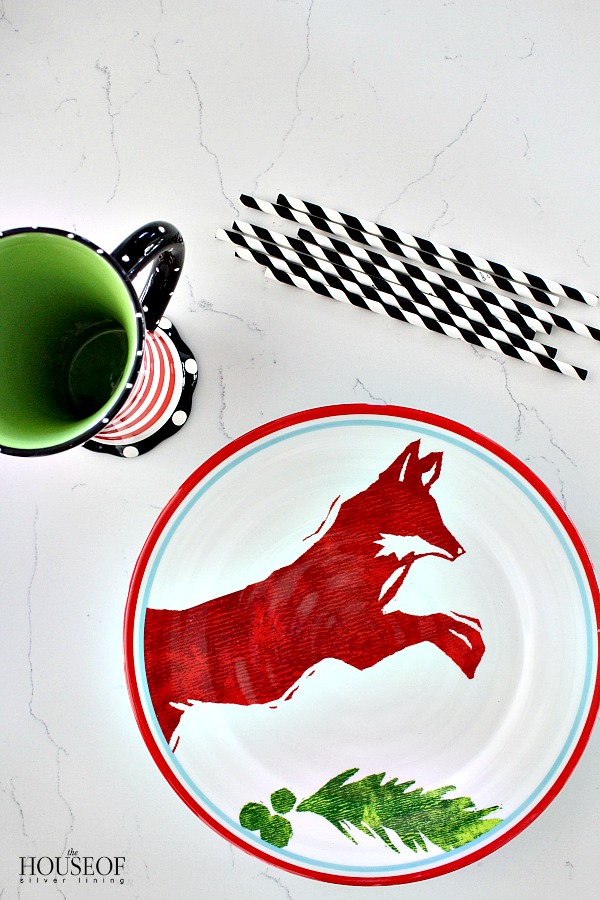 Touches of winter greens and berries are tucked in a water pitcher. My kitchen is one of my favorite rooms to decorate for Christmas.  I can't wait to show you the rest of this space in that little home tour I already mentioned!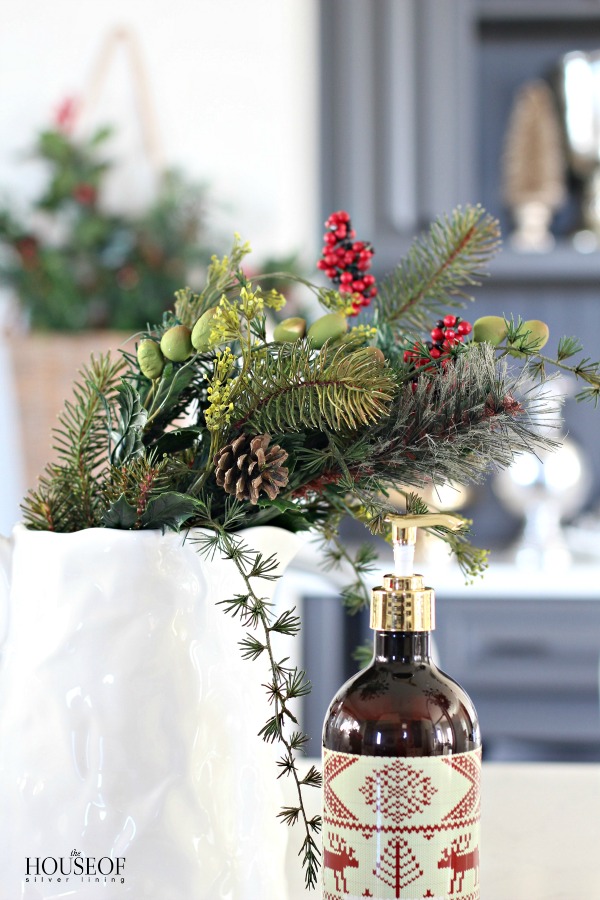 I fill every bathroom in the home with yummy scented soap.  Homegoods has the cutest, most festive soaps and they are so affordable.  This one is candy cane scented and oh my goodness it's scrumptious!  Makes me want to lick the candy cane right off my hand after washing.  That would be gross, but still, it's tempting.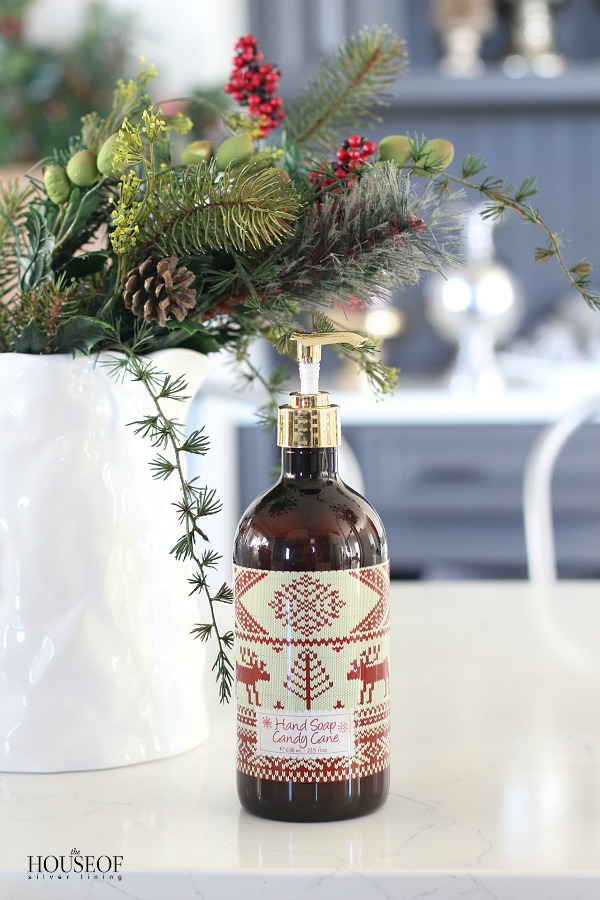 Balsam & Cedar scented candles are my go to scents for Christmas.  Since we don't have an authentic real tree, I long for the scent of a fresh cut tree.  This candle smells AMAZING!!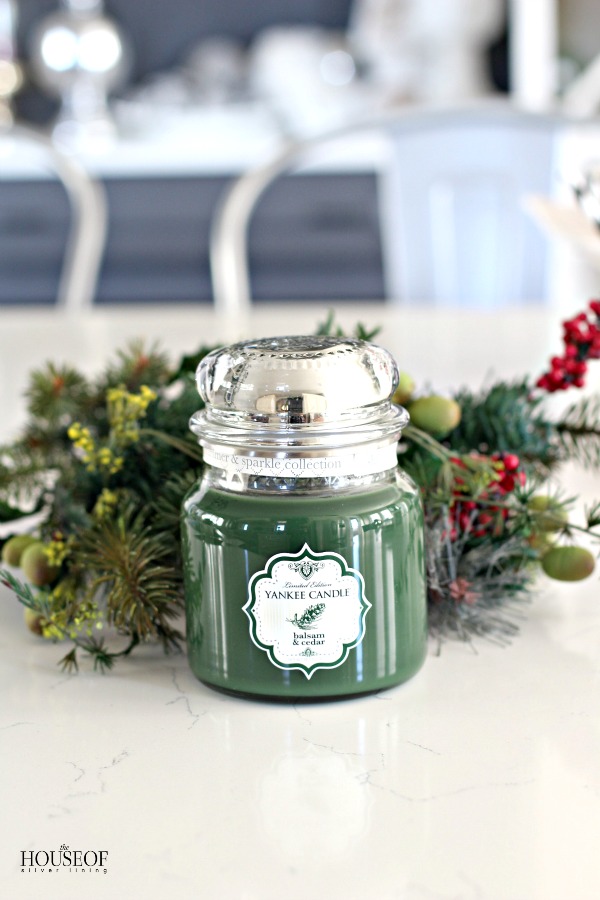 My boys have quite the collection of Christmas books from the stories of Christ to The Twelve Days of Christmas.  These books are so cherished and bring back wonderful memories of all the years reading with the boys when they were little.  Most of these books we've had for close to 16 years…Now that makes me so sad because I'm seeing my boys grow up way too fast!!  Maybe if I buy them matching pink bunny footed pj's like in the Christmas Story movie, that'll make them be young again!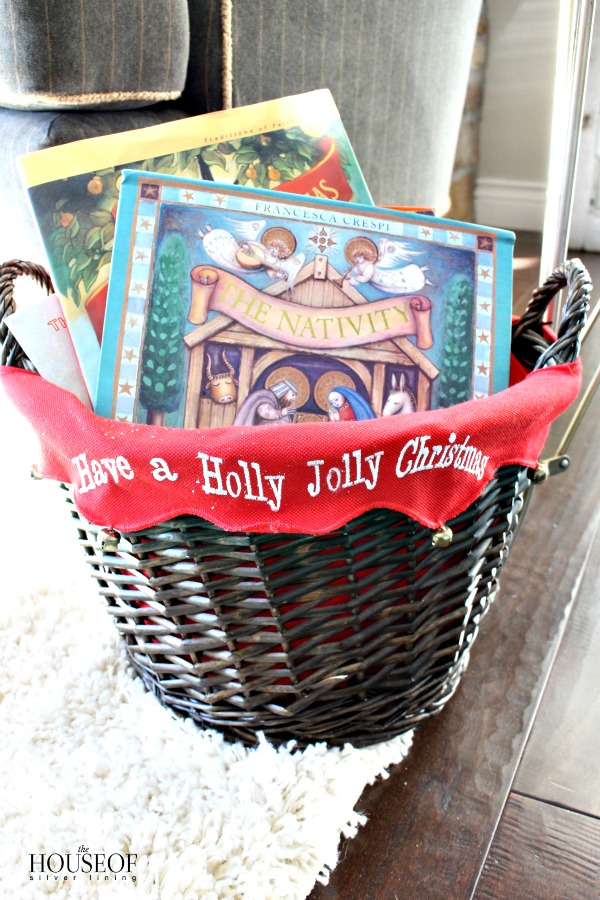 Next week I'll be announcing something fun in the works!!  You don't want to miss out on this one!  Make sure you are following me on Instagram where I'll be announcing what's to come!!