Hello Winter!  Our first snowfall of the season!  Thank goodness I finally bought my waterproof Sorel boots last week!  Can you believe I live in Colorado and did not own a pair of waterproof snow boots!!  Girl got smart finally!  Gucci squeezed into last year's sweater which confirmed that he has become quite the piggy over the summer and put on a pound in his 5 pound pint size frame.  I think he's been sneaking into the halloween candy!
There's nothing better in Colorado than waking up to a snow flurry kind of day! Hmmm….you think it's time I bring in the patio cushions?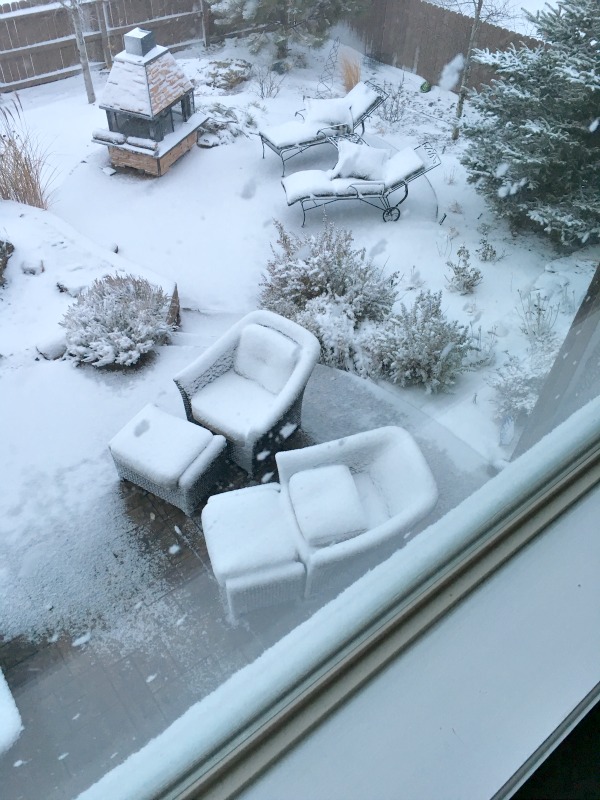 I knew the storm was coming so I sadly took down my fall courtyard display.  Remember when it looked like this?  You can see the full Fall Porch reveal here if you missed it.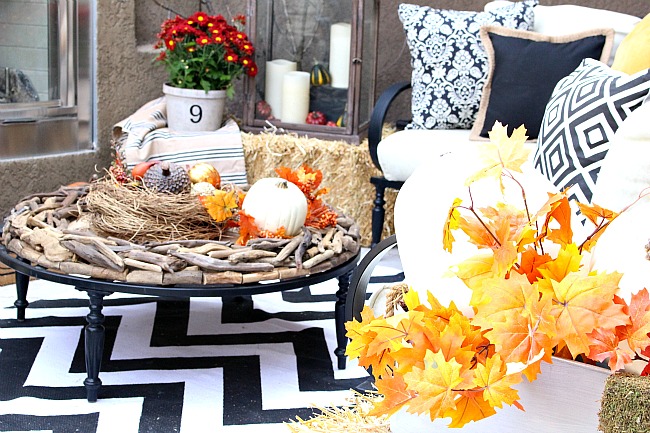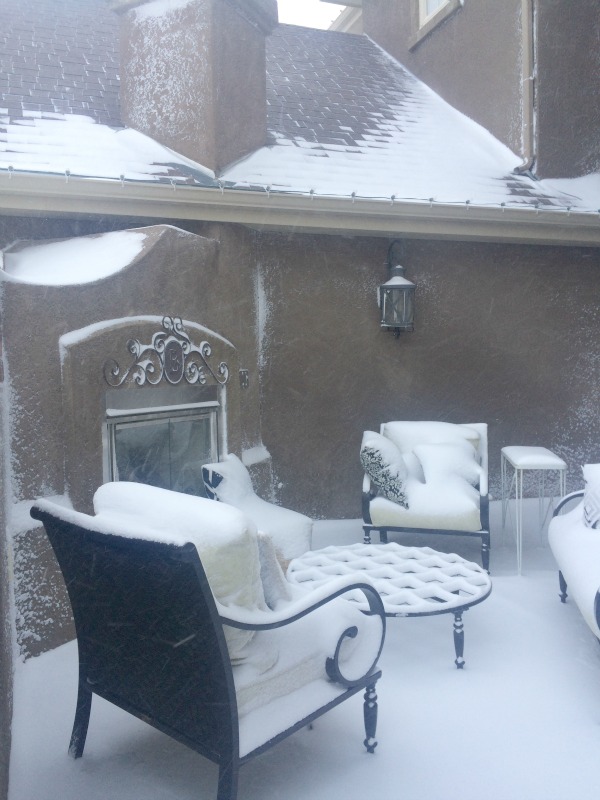 Just a little dreary now.  You know what that means…bring on the Christmas decor!!  I celebrated our first snow of the season by decking the halls for Christmas.  Well, I maybe only got as far as hanging the garland on my kitchen cabinets until I got side tracked with painting that stone archway.  It had never been painted when we repainted our kitchen three years ago.  The color was…yellow.  One day I'll show you what it used to look like in here, sunglasses may be required though!!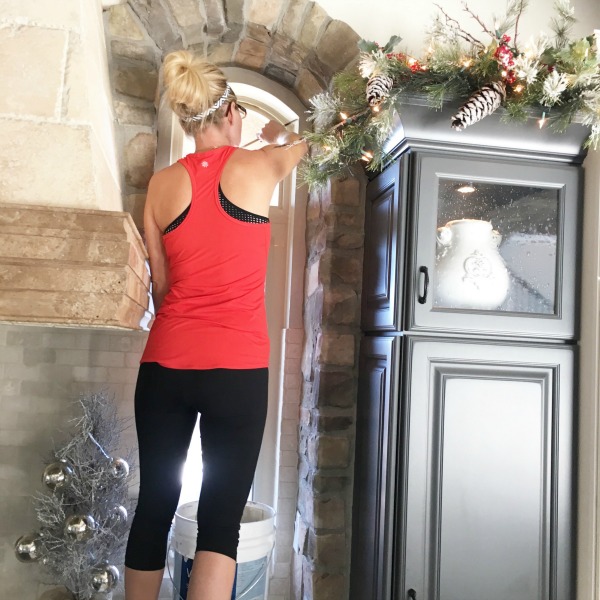 Meet my two personal assistants, Ethan & Dylan.  These two love to decorate more than I do!  Can you believe that!!  Their bedrooms are their creative outlets.  Ethan will have his whole bedroom lit up like a Christmas tree and I'm sure it will be a similar scene as the Griswold's family Christmas.  Blown fuses and all!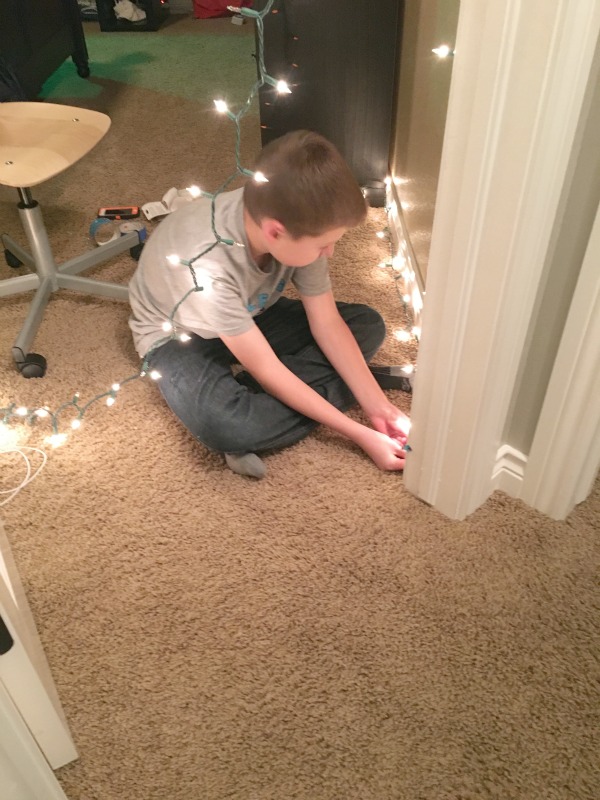 Dylan wants to do everything his big brother does. More lights!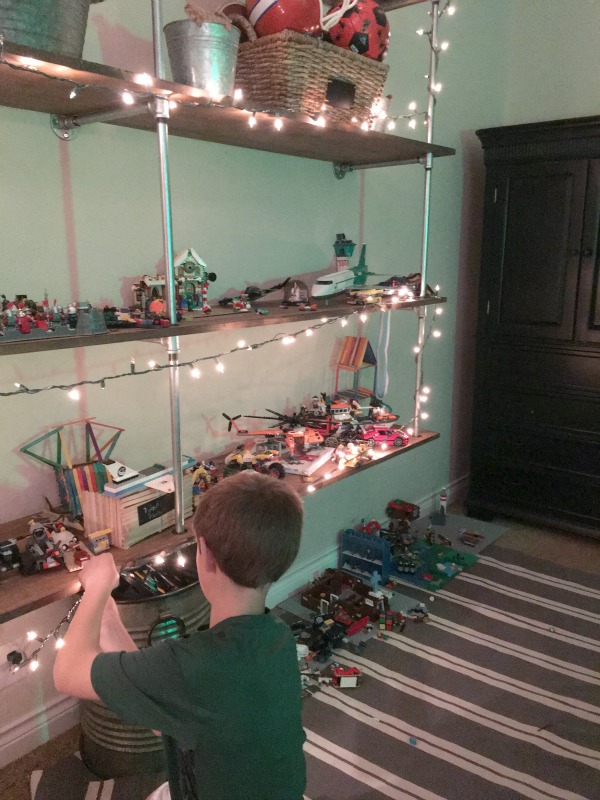 This is when I let their creativity and joy be their own.  It may not be perfect but it's priceless!
I have some DIY Christmas projects that these two will be helping me with that I'll be sharing later!
Ps. the snow melted by the end of this day…it was good while it lasted I guess!