Home and Garden Finds on eBay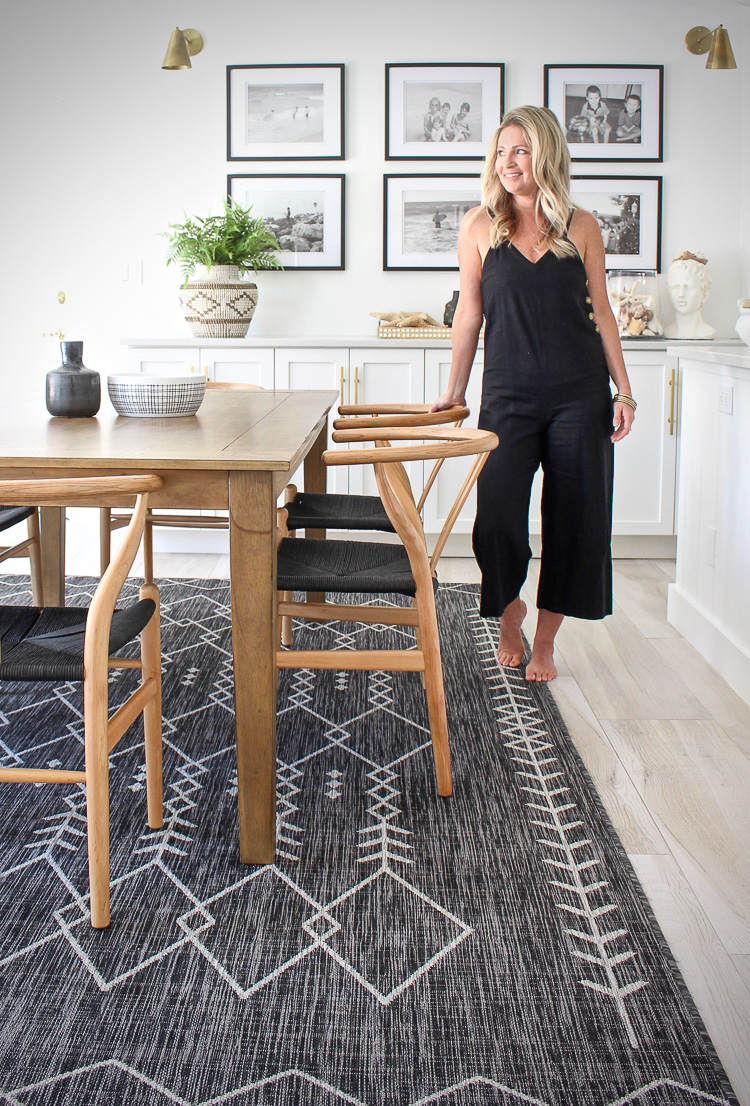 We've been vacationing at our beach cottage in Naples, FL and it's been so relaxing! Every time I'm here I'm always sprucing up the design a bit here and there. Being a second home, I have to be very patient with adding new furnishings and decor accessories when budget allows. This home is a good mix of yard sale and thrift store finds as well as new furnishings I've updated over the years.
This post is sponsored by eBay and contains affiliate links. All photos, reviews and opinions are mine. Please see full disclosure and photo policy HERE.
I'm always scouring the internet for specific finds and lately rediscovered eBay. One of my first big online furniture purchases years ago was on eBay. I bought a beautiful, hand carved mahogany, victorian style, four poster bed for our master bedroom. I loved that bed! Obviously my style has evolved quite a bit since then!
Having the opportunity to partner with eBay, I ended up spending hours down the rabbit hole exploring all the fun items they have in their Home & Garden category. So many selections and a great resource for hunting down those hard to find or one of a kind items.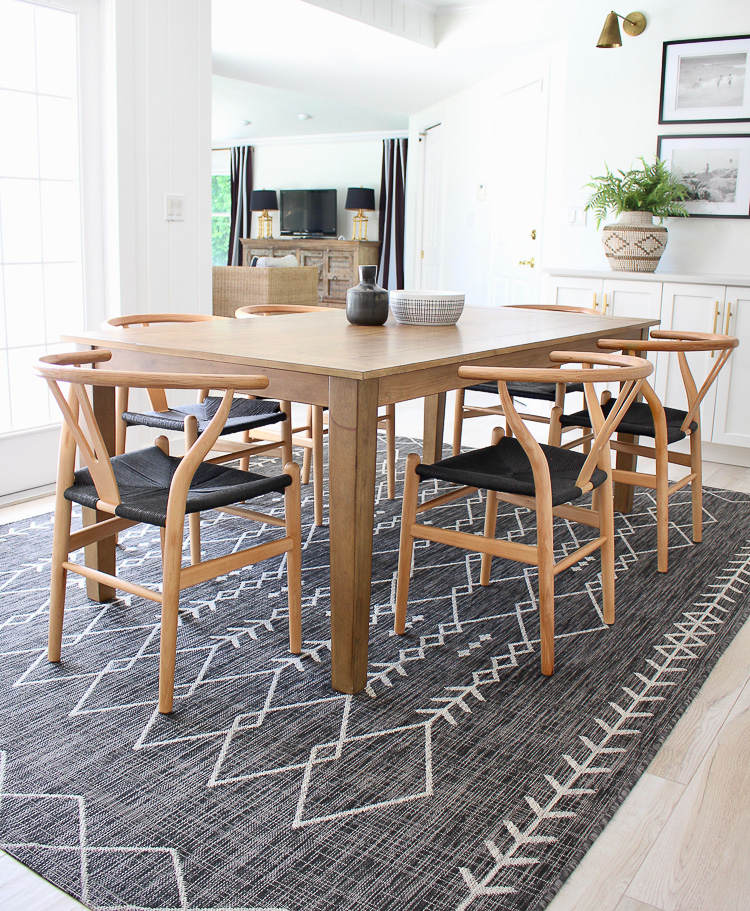 Our little eating area at the beach cottage has slowly been updated since we renovated a few years ago. This summer marks 12 years of making memories in this home. I still remember fondly our first summer here when the boys were so young. We spent our days hitting all the yard sales and thrift shops to furnish the cottage. I recently sold the dining chairs we had in here for eleven years. Sad to see them go but change always feels fresh and welcomed.
My latest addition are these wishbone chairs. I love them! I was disappointed to find they went out of stock from the original source before I ever got to show you them. So I did a search on eBay.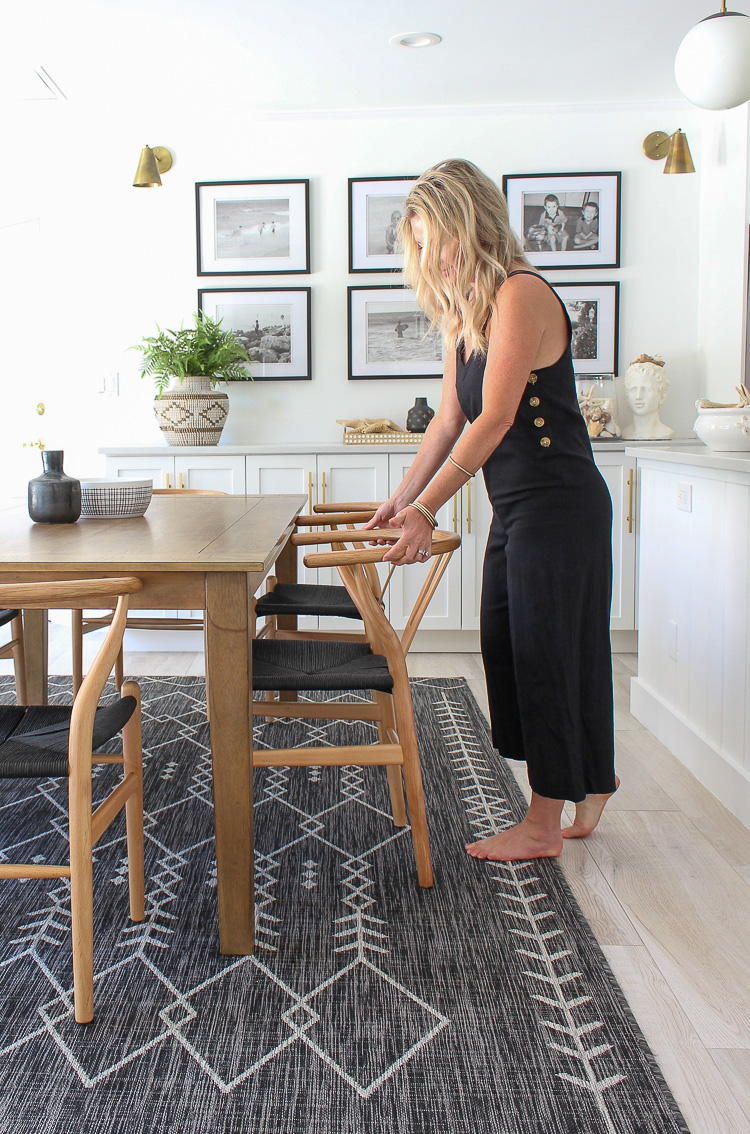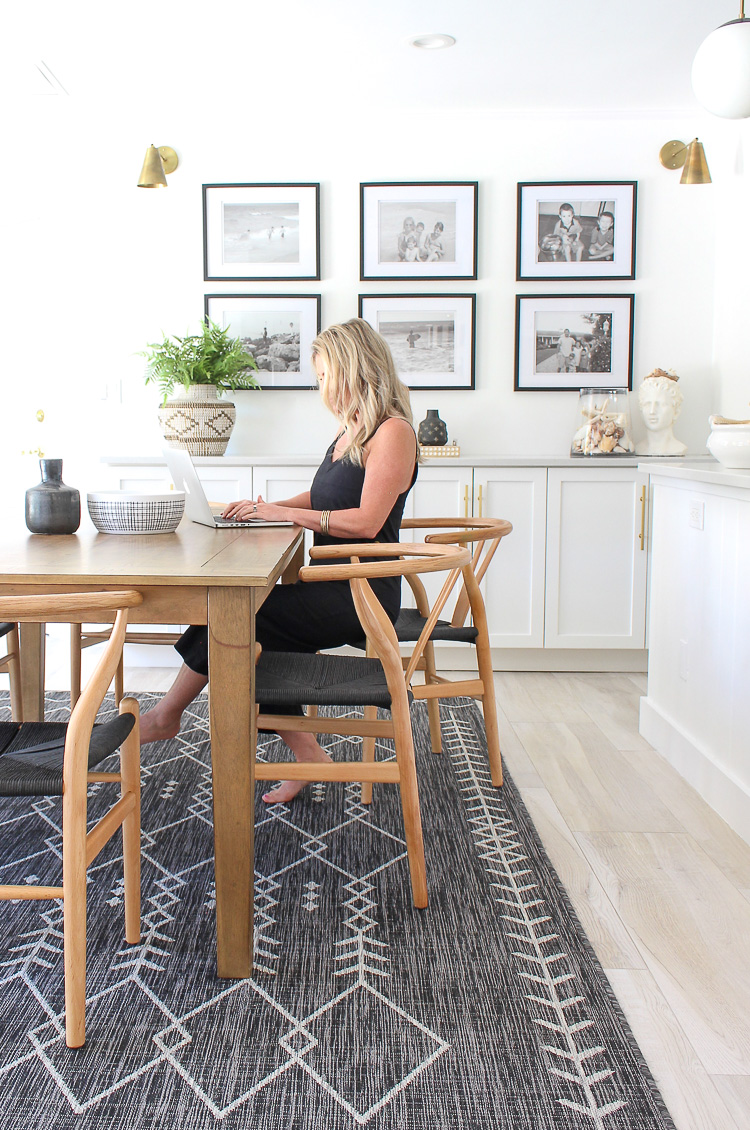 The key to finding exactly what you are looking for is to be specific with your keywords. Since I know the style of this chair, in the Home and Garden category I typed "wishbone chair" in my search. A lot of versions of this chair came up in all sorts of finishes. To be more specific, I changed my keywords to "wishbone chair black woven seat." I found these chairs in the natural finish with the black woven seat.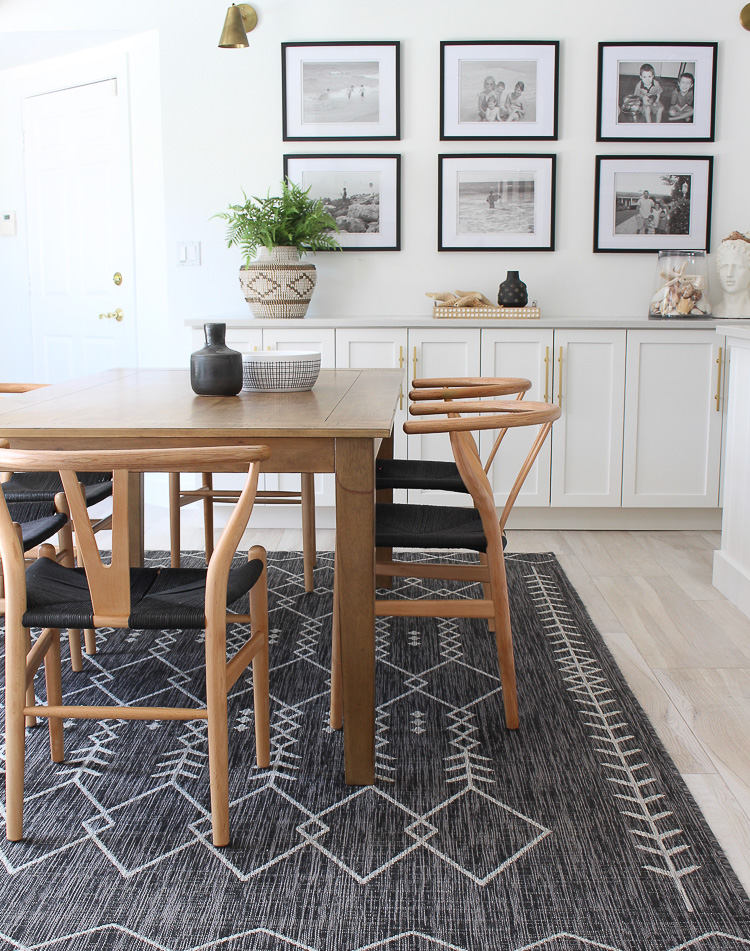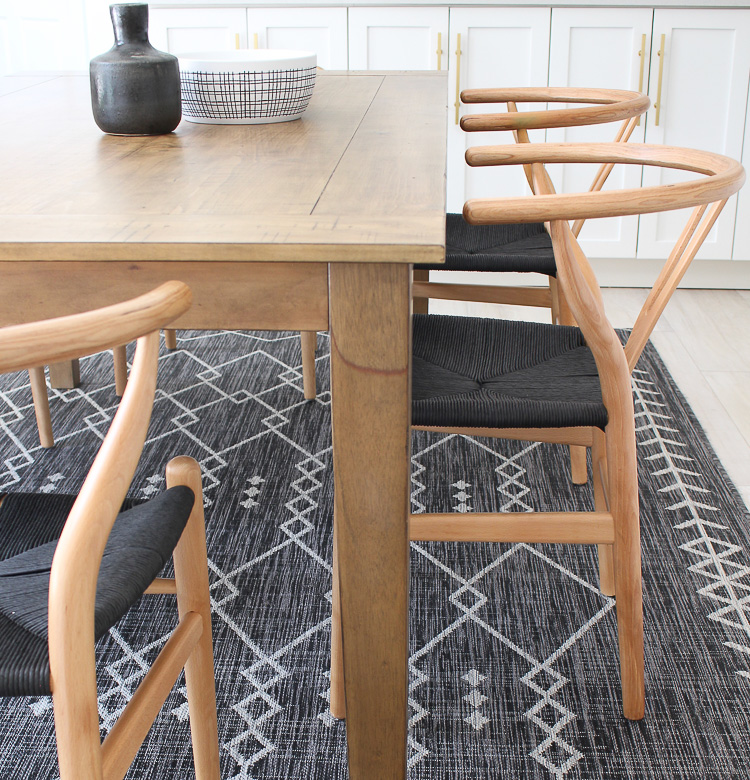 The hunt didn't stop there. I rounded up all these pretty Home and Garden finds as well. I selected pieces to create a zen outdoor oasis with some of the items that could be used interchangeably both indoors and out.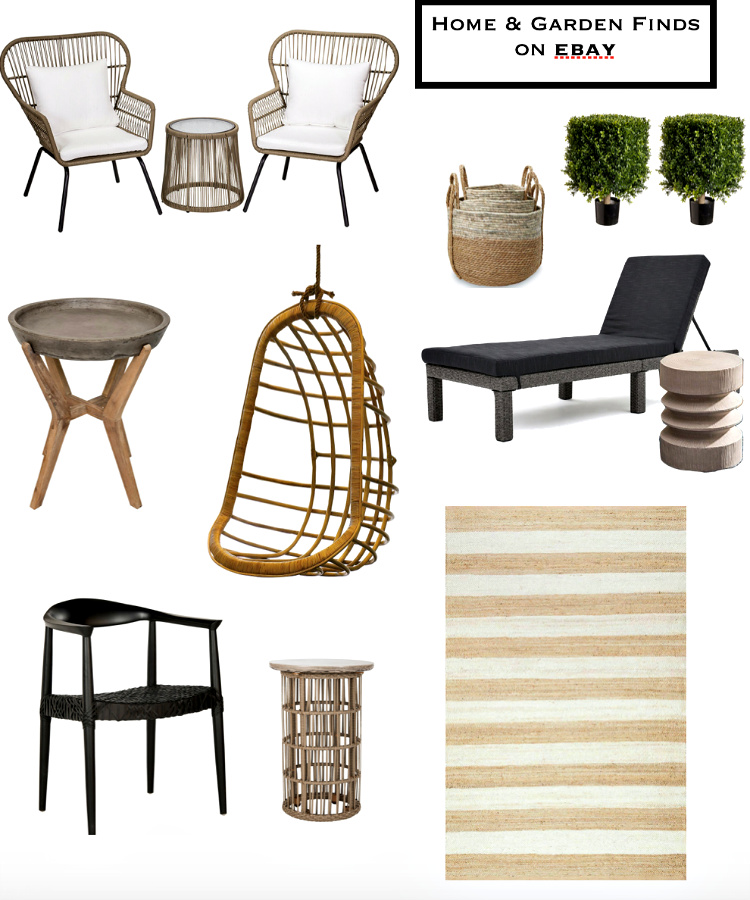 Wicker Bistro Set // Love this conversation set! Those chairs could even be used indoors. Perhaps at the ends of a dining table.
Seagrass Basket // Should be a staple in every home. So many uses. I love them for aesthetically storing rolled up bath towels and beach towels. For collecting shoes near the door. Stylish storage for kids toys. As a planter for indoor/outdoor greenery (like those boxwoods!)
Boxwood Topiary Set // I love that these are UV rated so will hold up well outdoors. Bring them indoors during the winter and incorporate them into your holiday decor with twinkly lights. I've always been a fan of boxwood topiary shrubs.
Stone top indoor/outdoor side table // Versatile and goes well with many styles. Love the stone top for an organic look. Use it as a side table both indoors and outdoors!
Hanging Rattan Chair // I'd fall right to sleep in this! On trend right now for indoors. Think playroom or a cozy reading nook. A pair of these would be great on an outdoor covered patio. I can feel the breeze swaying me already!
Wicker Chaise Lounge // Love those black cushions! Bonus is that they are water resistant, something I always look for in an outdoor cushion.
Weathered wood garden stool/side table // The natural grain wood look and design of this piece is fabulous.
Woven Dining chair // Love the black on black.
Rattan/concrete side table // Another fun, versatile side table.
Rug // A good neutral rug with classic stripes.
I love that eBay is a way to support small businesses as well. It's a great resource for shopping and you just may find that exact, hard to find item you've been looking for.
Are you working on sprucing up some spaces in your home or patio this summer? Here are more of my favorites!
eBay Home & Garden Favorites