Industrial Modern Bar With Festive Holiday Style
I'm excited today to give you a sneak peek of our new Industrial Modern Bar at The Forest Modern! Just in time for the holiday season with all the festive entertaining! Located in the lower level of our home where we plan to do a lot of gathering in this spot. I'll be sharing more of this space in the new year but let's take a look at it now, styled for a holiday party complete with festive cocktails.
This post is sponsored by Hayneedle and contains affiliate links. All photos, reviews and opinions are mine. Please see full disclosure and photo policy HERE.
I'm loving the casual cozy vibe with the brick wall and black cabinets. We still have some finishing touches to be done like open shelving, but for now we are thrilled to be able to entertain and hang out in our industrial modern bar.
I partnered with Hayneedle to complete our holiday festive look and to style our bar with some fun mixology essentials, barware and Christmas decor. Hayneedle has become one of my latest, favorite online resources for everything home. With their "Shop by Style" curated designs they make it so easy to define the look you want in your home.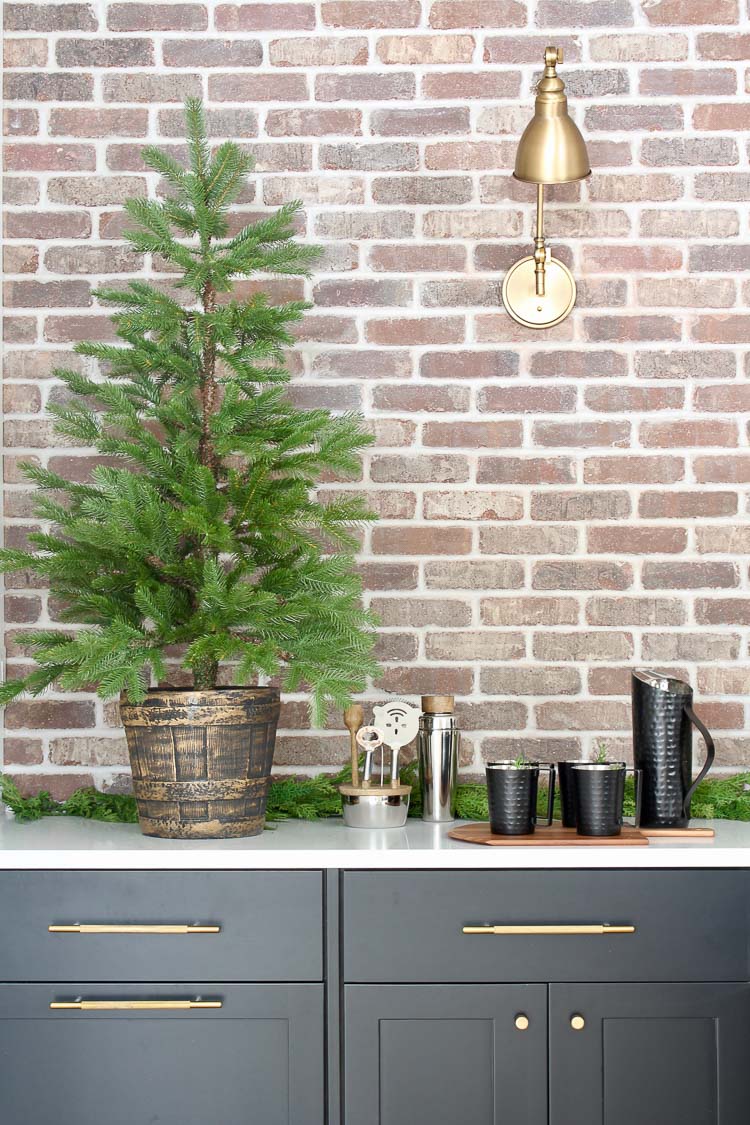 These moscow mule mugs and beverage server have a fun industrial look. I love the black hammered finish!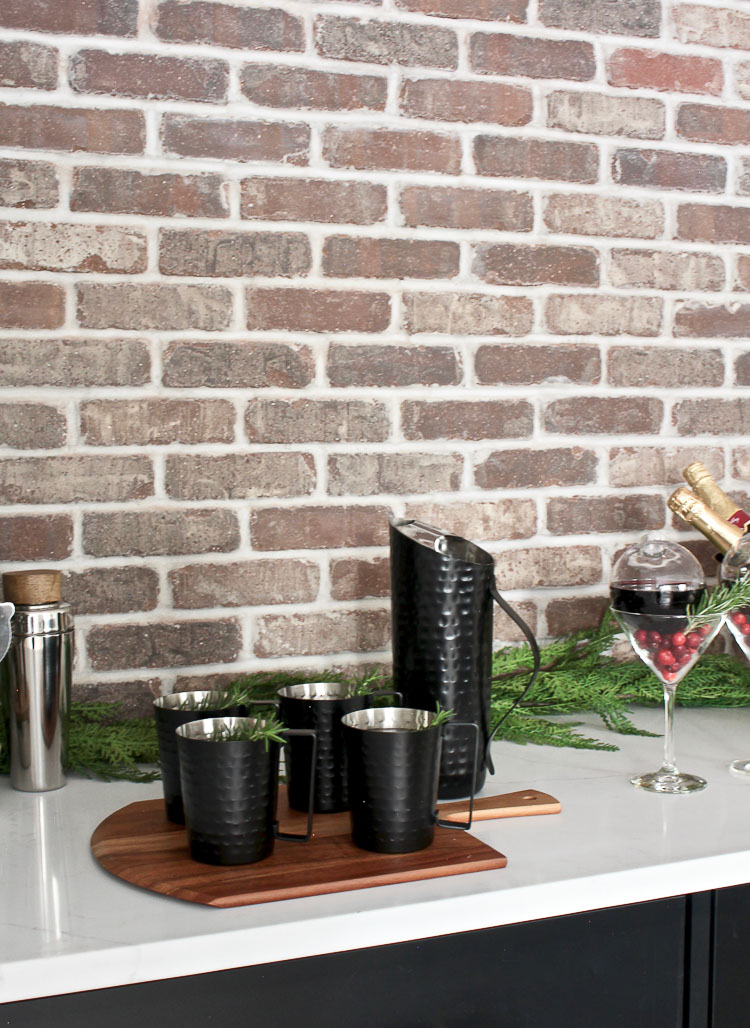 I've never had the essential barware gadgets until now. I love how this 7 piece bar tool set has a nice Scandinavian style and looks good on display. A couple of the included pieces are a jigger and muddler. I have no idea what a jigger and a muddler are but I'm determined to find out! I'm the least sophisticated when it comes to fancy bar tools, but our new bar looked like it needed a jigger and muddler, haha!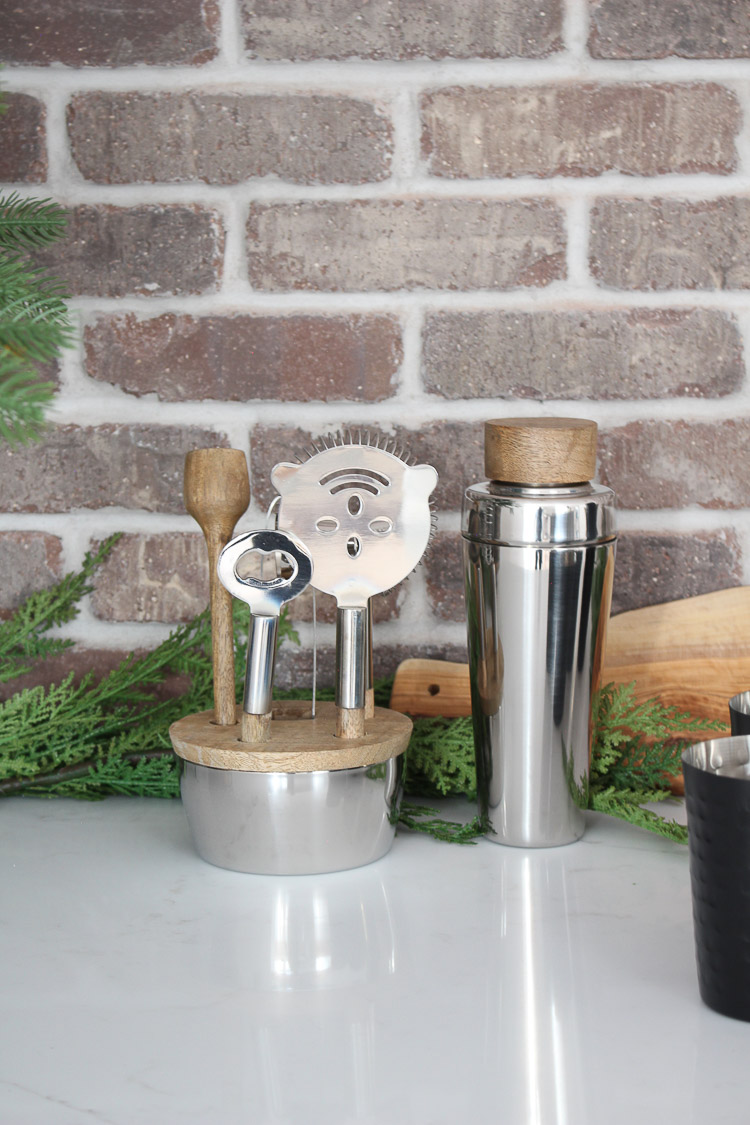 I did, however, impress our guests recently at our holiday party when I made these champagne cocktail spritzers served in clear ornament balls. I can't claim this adorable idea as my own, but was inspired when I saw it first here. They were a huge hit among our guests!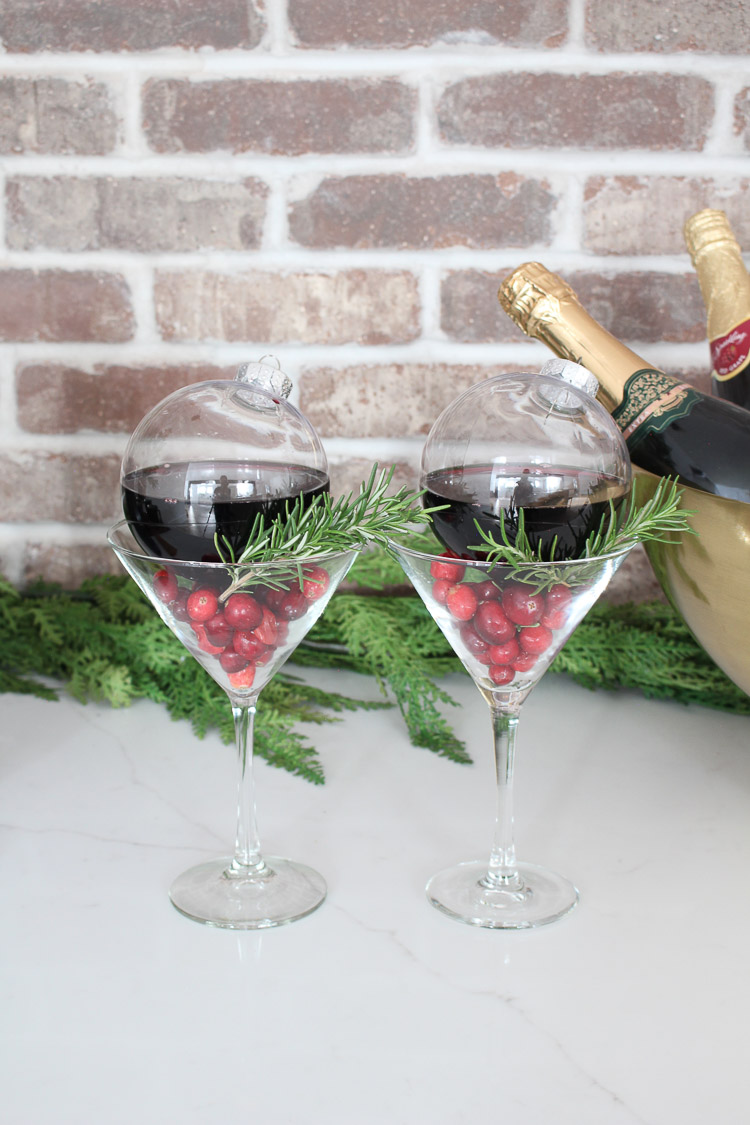 My recipe included a non-alcohol red sangria juice mixed with champagne, equal parts. You can use any red colored beverage to get the festive look. Garnish with cranberries and fresh rosemary sprigs. Guests pour the cocktail into the martini glass and then discard the clear ornament ball in a large champagne bucket. They can be rinsed and used over and over again.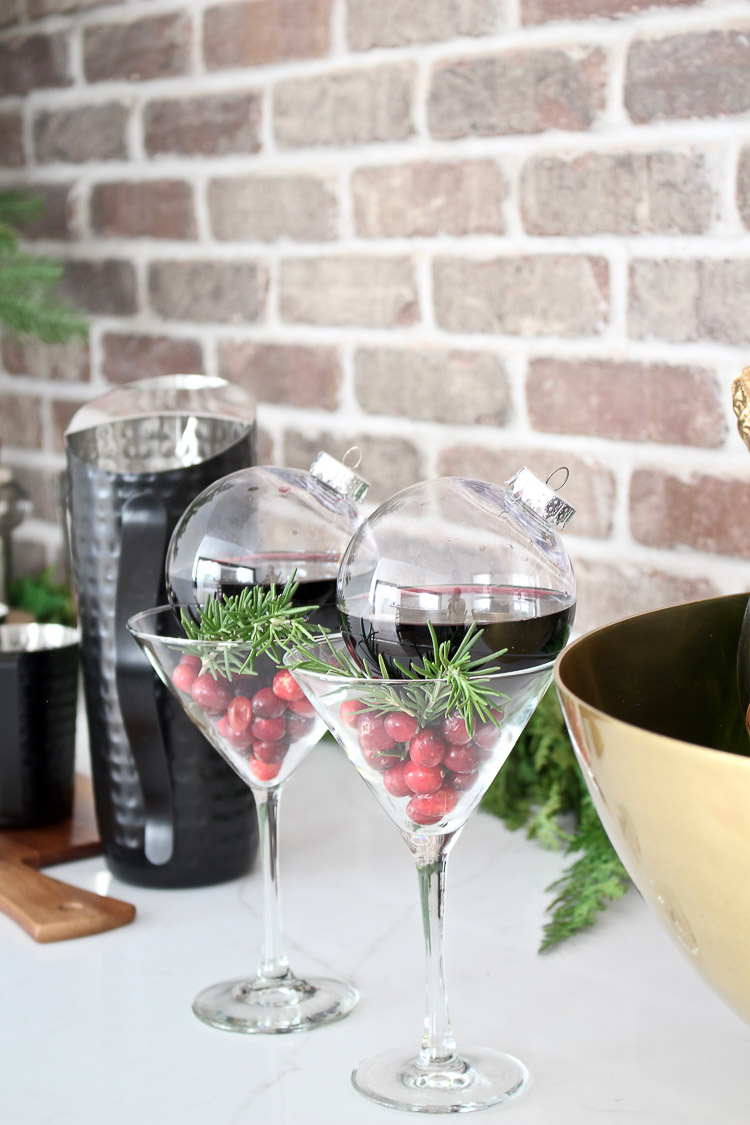 To top off the holiday look, I layered garland on the countertop and added this cute Norwegian spruce tree.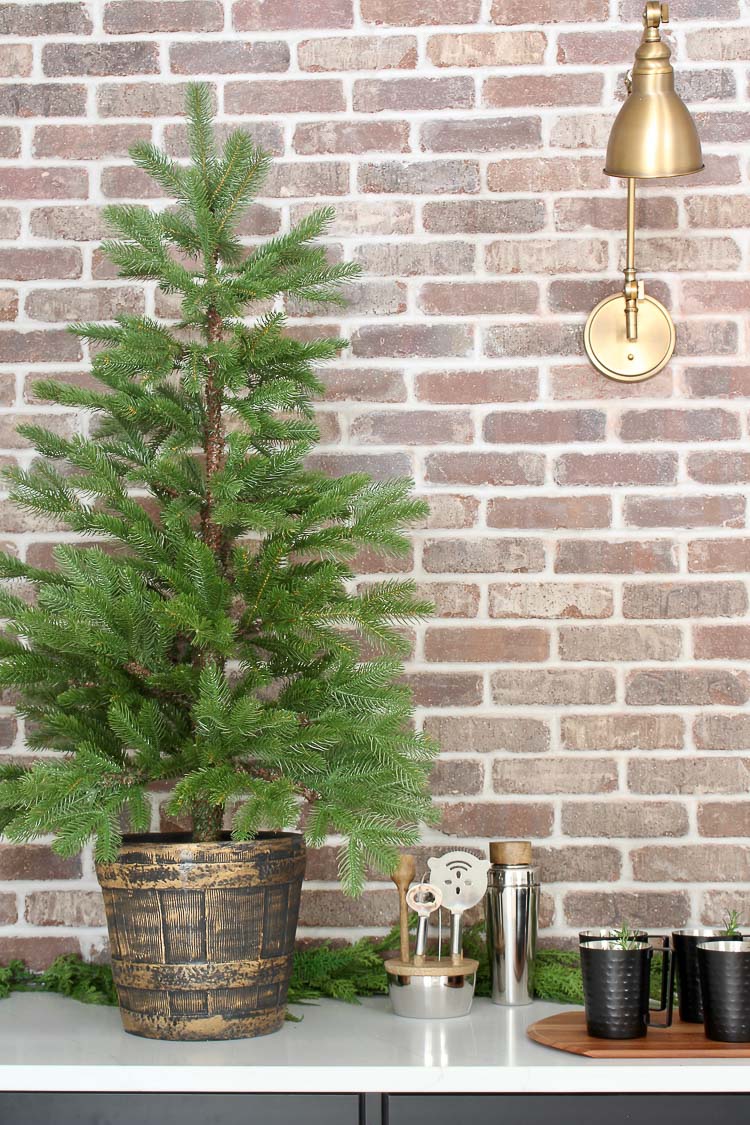 My heart is full this holiday season of the joy I feel when all of our friends and family gather in our home. I hope you are finding the joy of Christmas in your home as well.