Kitchen Cabinet Face Lift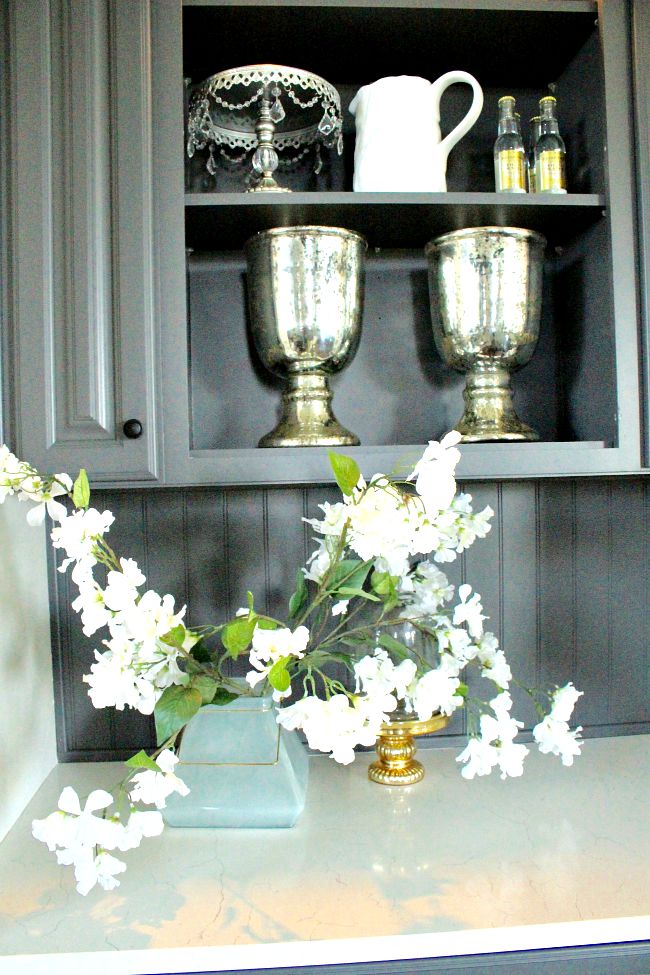 I just made my kitchen new all over again!  And it didn't cost me a penny!! I've been wanting to have that open shelf look in my kitchen for quite some time.  The thing that always bothered me about my seeded glass cabinet doors is that I felt like they "masked" what I really wanted to display.  This is what the cabinets look like with the glass front doors.
As you can see, the cabinet lights bounce off the glass and cause a glare. That drove me nuts! Especially around the holidays when I really like to play around with decorating these cabinets.  Why is a screwdriver so scary??  I just needed to remove a handful of screws. Someone please tell me they can relate!  I battled with myself because it was ME who chose these seeded glass doors five years ago when we built the house. Okay, so I would change a lot of things in my kitchen but how easy and free is this mini "face lift!"  Just take the doors off the hinges!
All of the little "specs" in the glass is what seeded glass is.
I feel like the veil was lifted and all of a sudden I have a new kitchen! I just cannot stop staring at the transformation!  Now I can "clearly" see what was hiding behind the glass. My kitchen looks bigger already!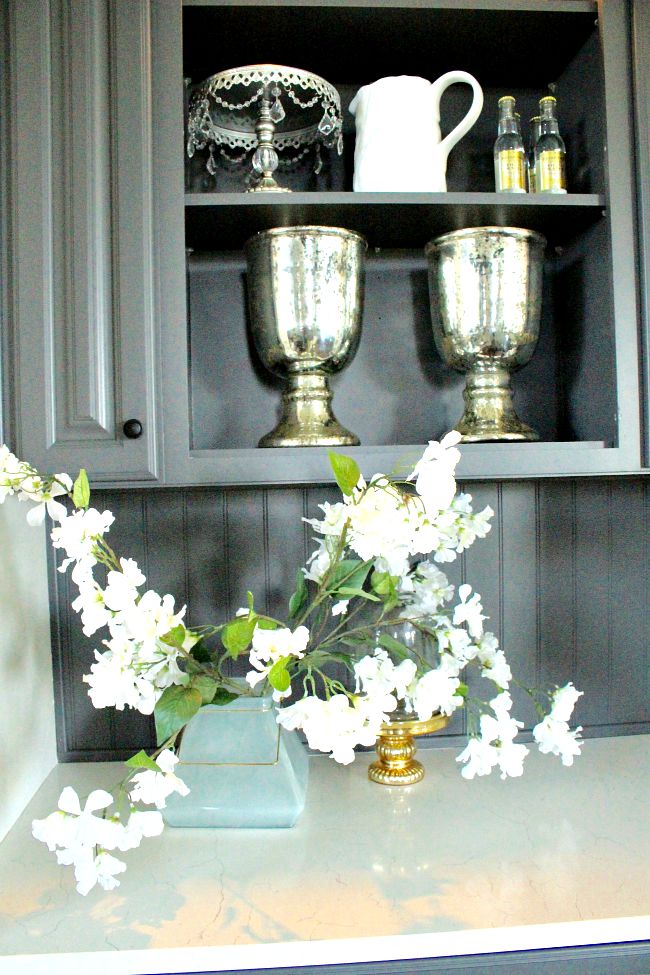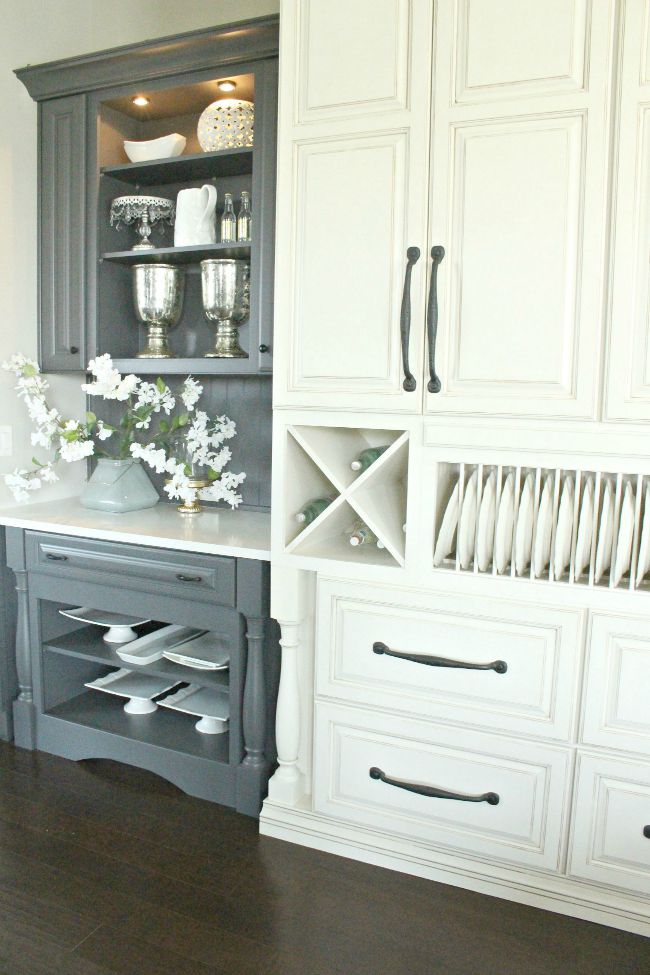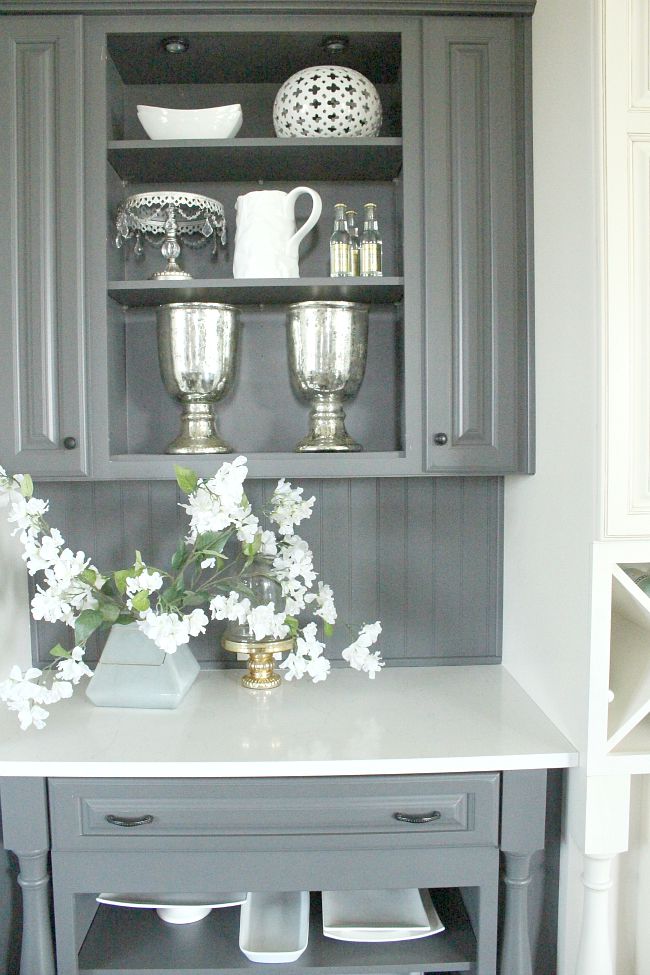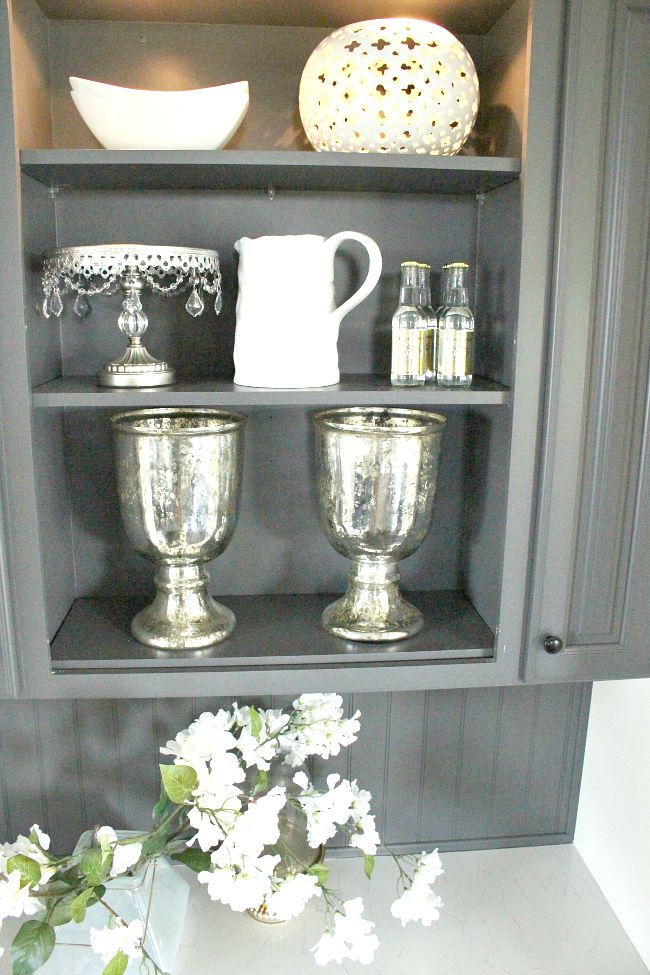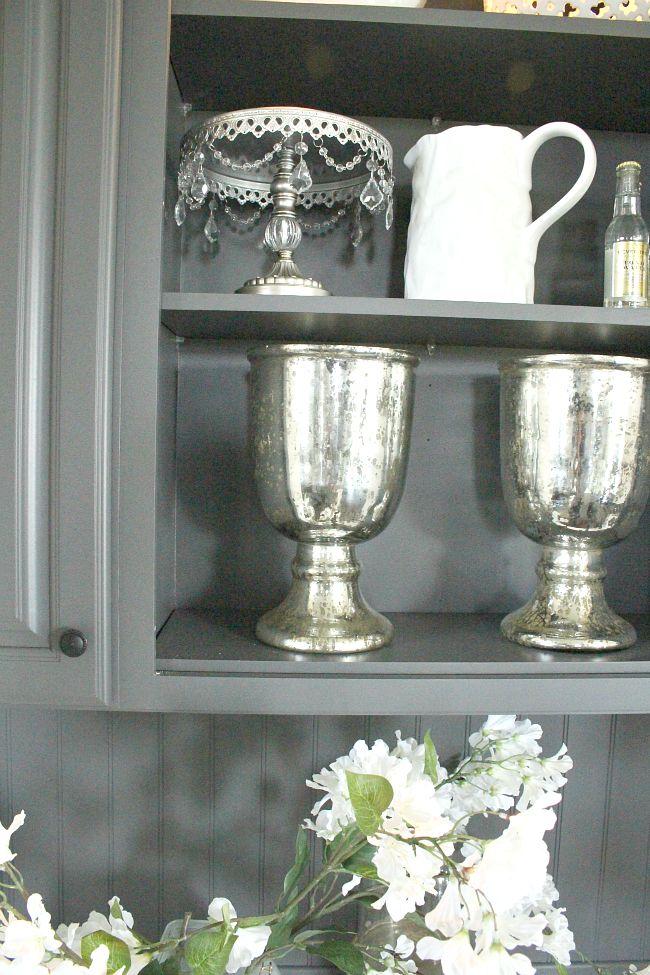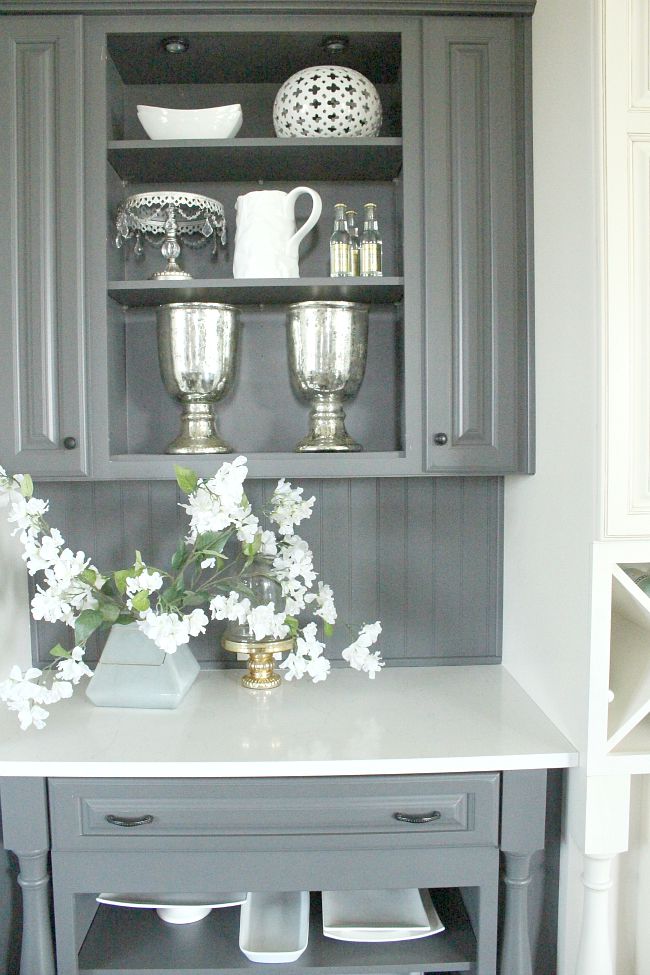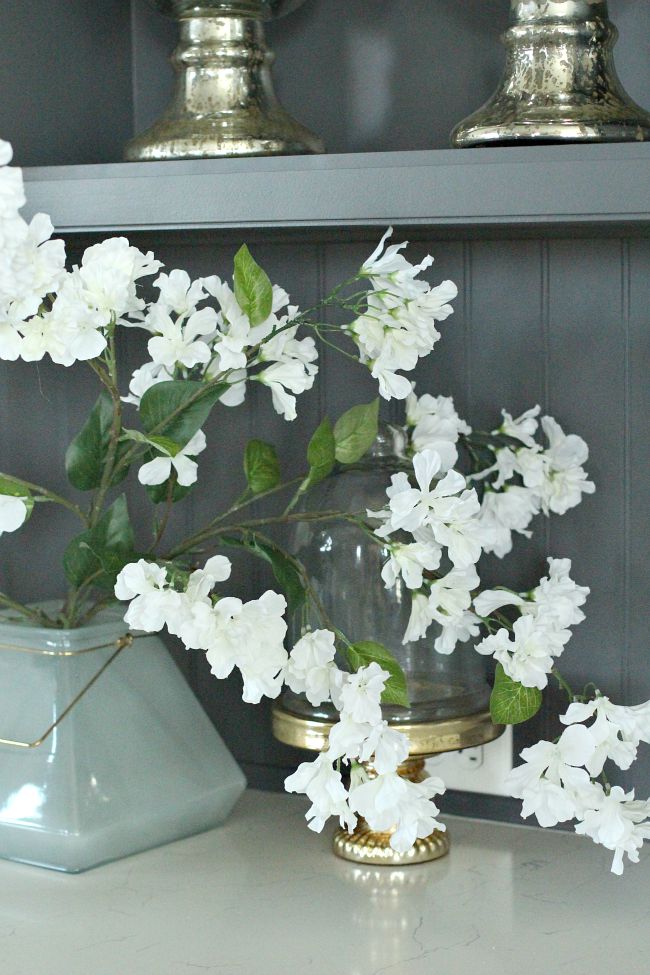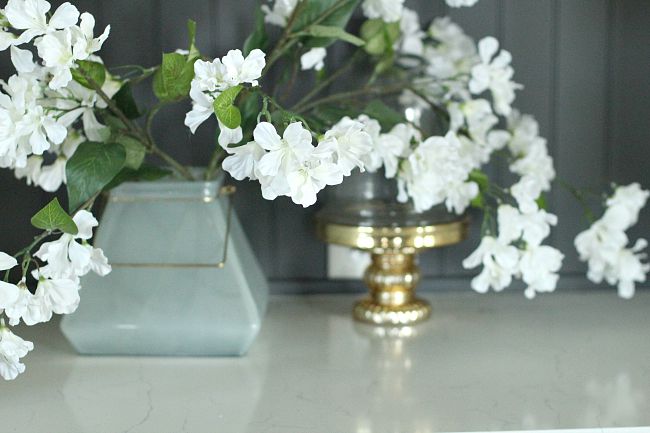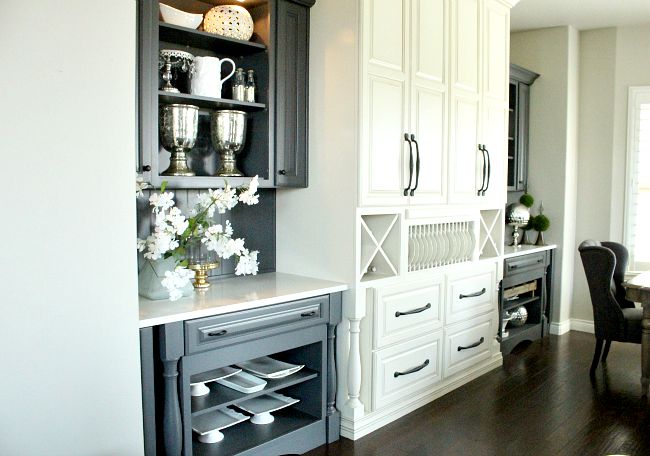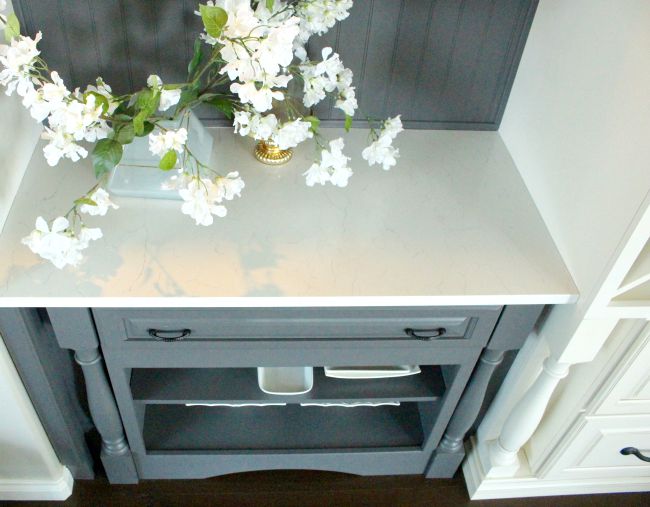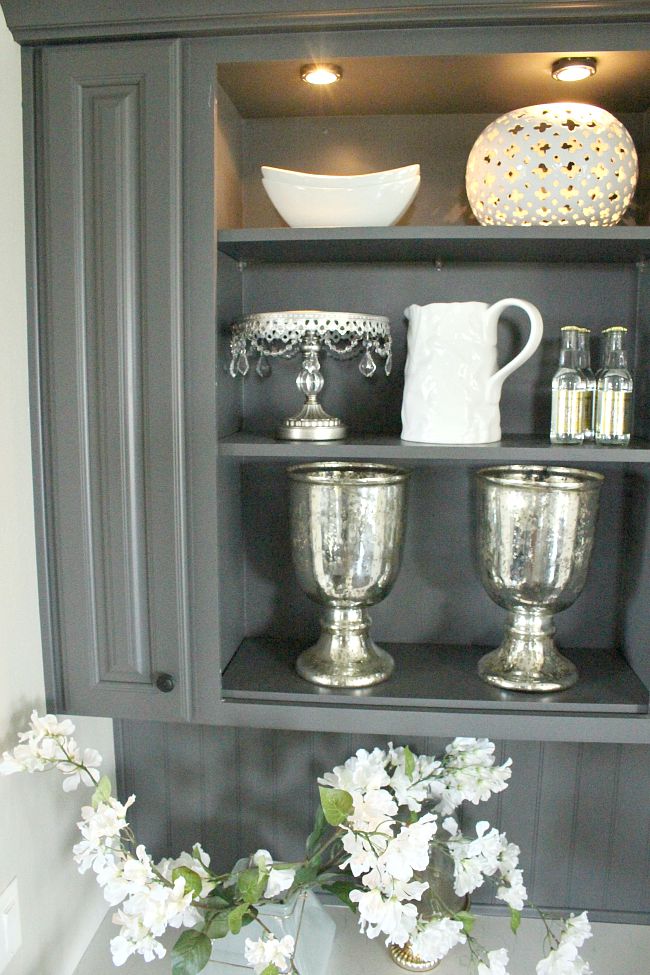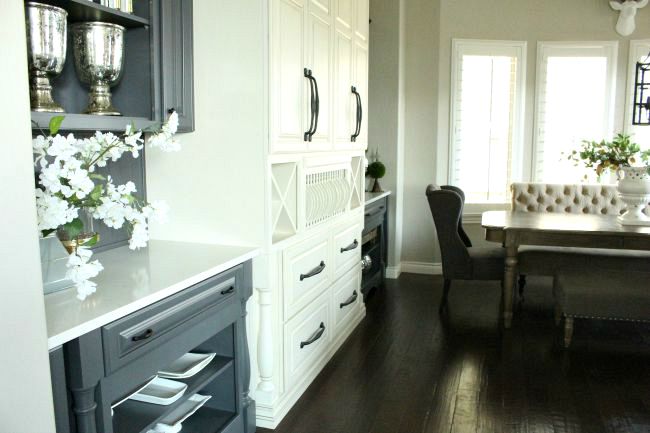 Do you have kitchen cabinets that you're not too fond of?  Or do you crave that open feel of shelves to display your pretty, yet functional dishes?  Try removing the doors. You may be surprised of the result as I was!  I had my cabinets painted last summer (more on that in a later post), so I was lucky to have the interior paint the same as the exterior.  If your cabinets are not painted inside and you do not want to paint, then you can line them with wall paper or stencil them for a fun background.
Y'all just got a sneak peek at my kitchen for the home tour that I'm working on!  Now that my boys are back in school, I'm hoping I can get the pictures I need without them photo bombing or asking me why I'm standing on the kitchen table to get a photo!  Because only mom is allowed to stand on the kitchen table…I'm certainly not leading by example here am I?  This mama does not need an audience while shooting!  I'm challenged enough as it is with my photography skills, but hey, I'll get there!  It doesn't have to be perfect…that's what I keep telling myself daily.