Making The Mouse Hole Grand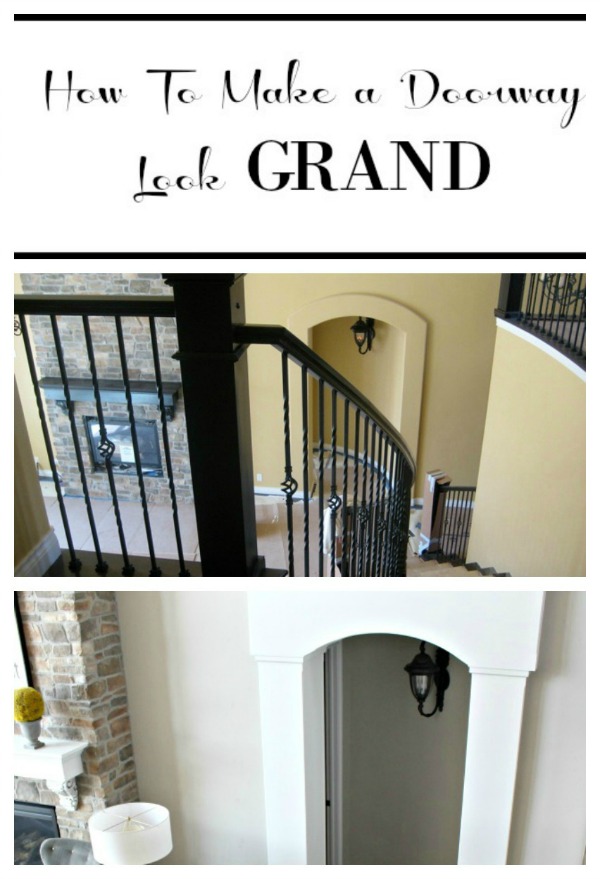 Making the mouse hole grand…what does that mean?  When we first moved into our home 6 years ago we knew right away a few things we wanted to change.  That tiny little entryway into our master bedroom looked like a mouse hole in comparison to the wall that sores to 24 ft.  We needed to make it look GRAND!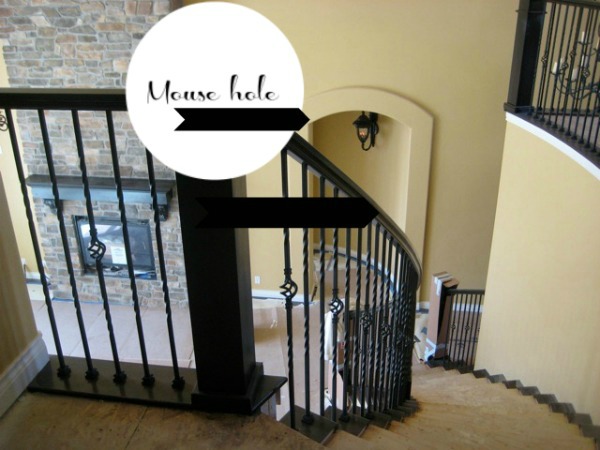 Adding columns and crown molding around the entryway gave the little opening a whole new WOW factor!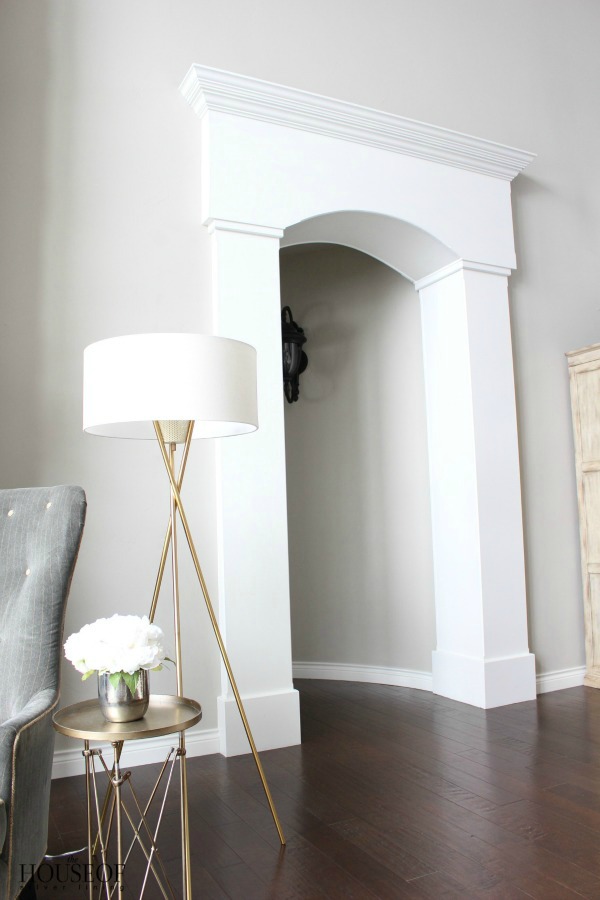 Adding architectural detail to door frames and hallway entrances is one of my favorite design aesthetics to add to our home.  We have eight arched walkways in our home and slowly but surely we've been framing each one out for big impact. This is the one thing we do hire out. Trim molding and detailed wood work needs to be precise to look good.  I know my hubs could do it, but he felt confident that a trim carpenter would get it perfectly right. Design details like this are what can set your home apart from the other neighborhood homes that may have the same floorpan and that cookie cutter look. Pinterest has tons of DIY ideas and tutorials on adding columns and casings around entryways.  If you have the skill and the tools, then go for it!!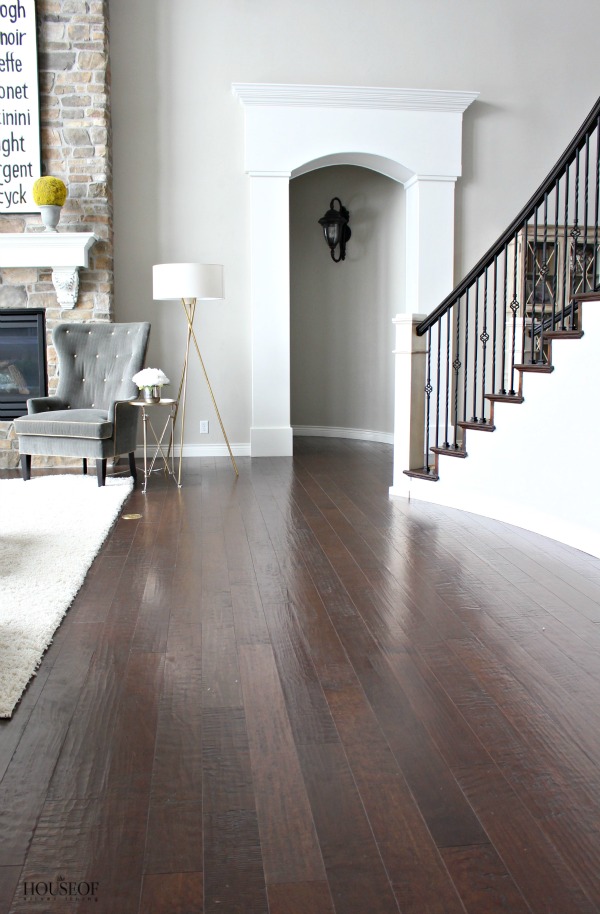 You may have also noticed that the walls are no longer mustard yellow. Well, that was partly an oops in mixing the paint color from our paint supplier and a BIG oops from me who picked out that paint in the first place!
Mental note:  don't go on vacation the week your house gets painted, you may come back to a nightmare!
Lesson learned! We lived with that color on our walls for a full year until my hubs got tired of hearing me complain on a daily basis how unhappy I was with it.  I went away on a girl's trip one weekend and came back to freshly painted walls in Revere Pewter by Benjamin Moore.  6,000 square feet of hand rolling paint…he loves me too much! Paint color is a whole other blog post, I'll spill all my lessons learned on that one later!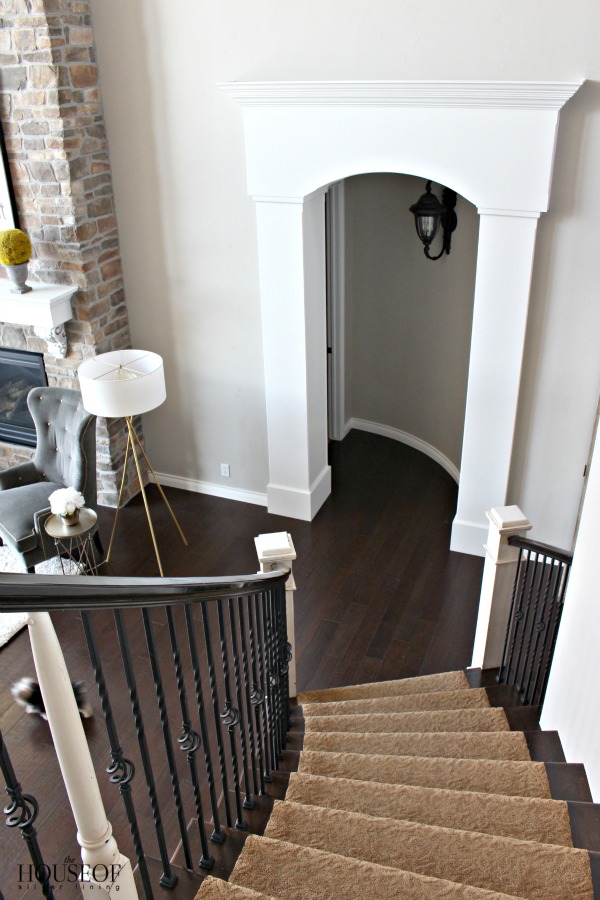 Do you have some little mouse hole openings in your home that need beefed up? I'd love to hear your ideas!