Since we moved into our new home last year, my youngest son, Dylan, has been asking me to design his bedroom. We basically moved his old bed and desk from our previous home and called it good. Today, I'm sharing my Modern cozy teen boy bedroom design plans.
What a perfect time to design and shop for his bedroom since Wayfair, along with their family of brands, is having their HUGE Labor Day Sale from now through September 2! As you know, many of the items in our home are from Wayfair from lighting, furniture, rugs, and accessories. Whenever I begin to design a space, this is my first retailer of choice to shop for the best deals on designer finds!
This post is sponsored by Wayfair and contains affiliate links. All photos, reviews and opinions are mine. Please see full disclosure and photo policy HERE.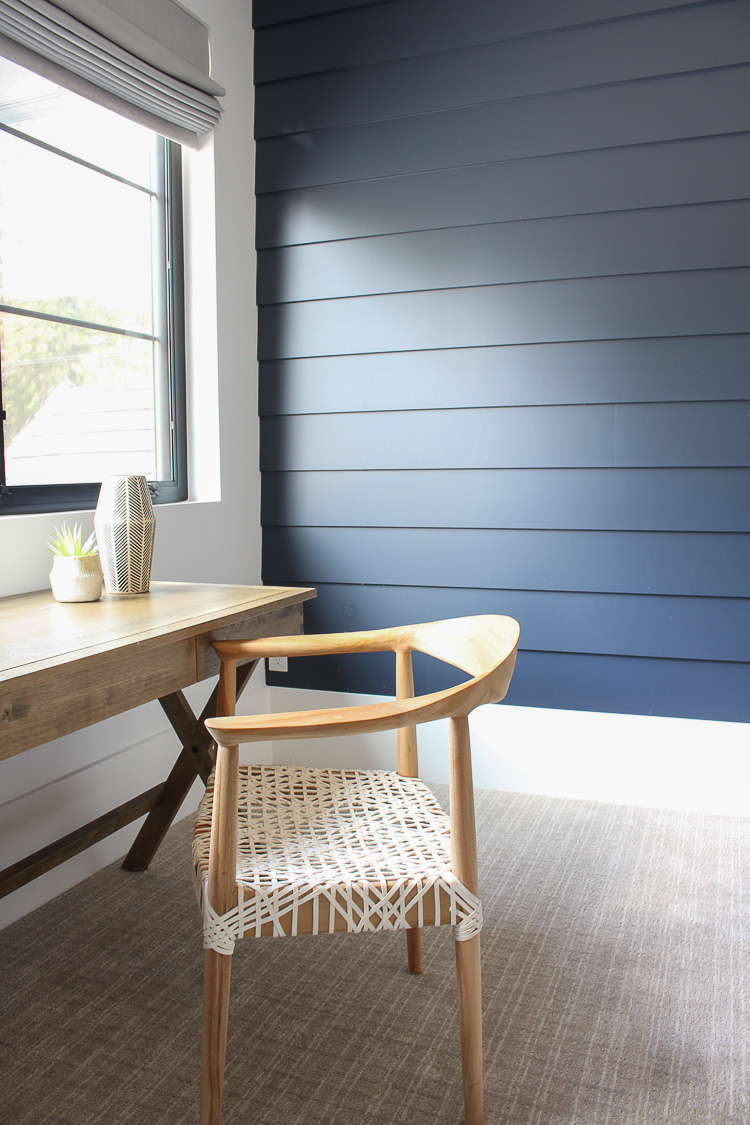 Here's a glimpse of what's going on in his bedroom so far. The Hale Navy blue wall is a great backdrop for his new bed.
I love love love this wood chair with woven leather straps from Wayfair. It has migrated throughout our home from desk to desk and looks so good any place we put it.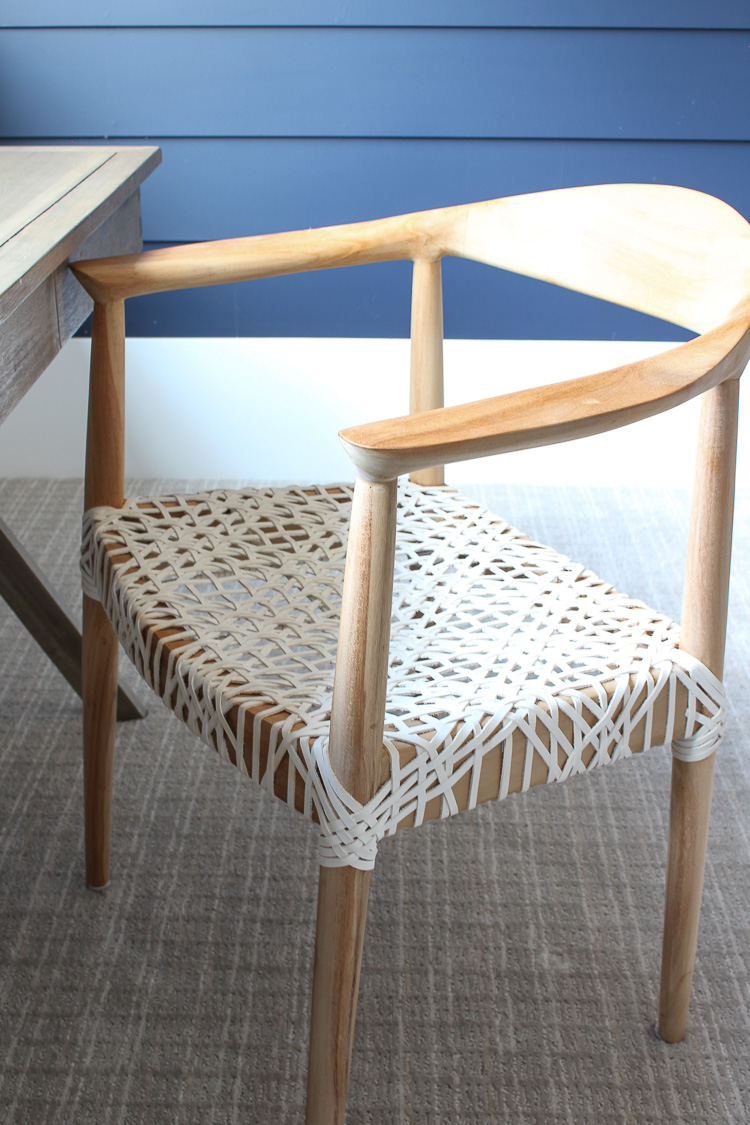 My goal is to keep all the furnishings color neutral. The blue wall is enough color. What you don't see is sport posters taped to his walls. It doesn't bother me, even as a designer. I believe his room needs to be his room. Although I should probably find some nice large frames for those posters and get rid of the sticky tape!
As part of the Wayfair family, All Modern is a great place to start when curating a space with elements of scandinavian, minimalist, mid-century, or even modern-farmhouse.
Take a look at this design I created just for him with items all from Wayfair and All Modern. Some pieces are on major sale with an extra 25% with code GOFORIT. I also just ordered this memory foam mattress for a steal!!! Great reviews too!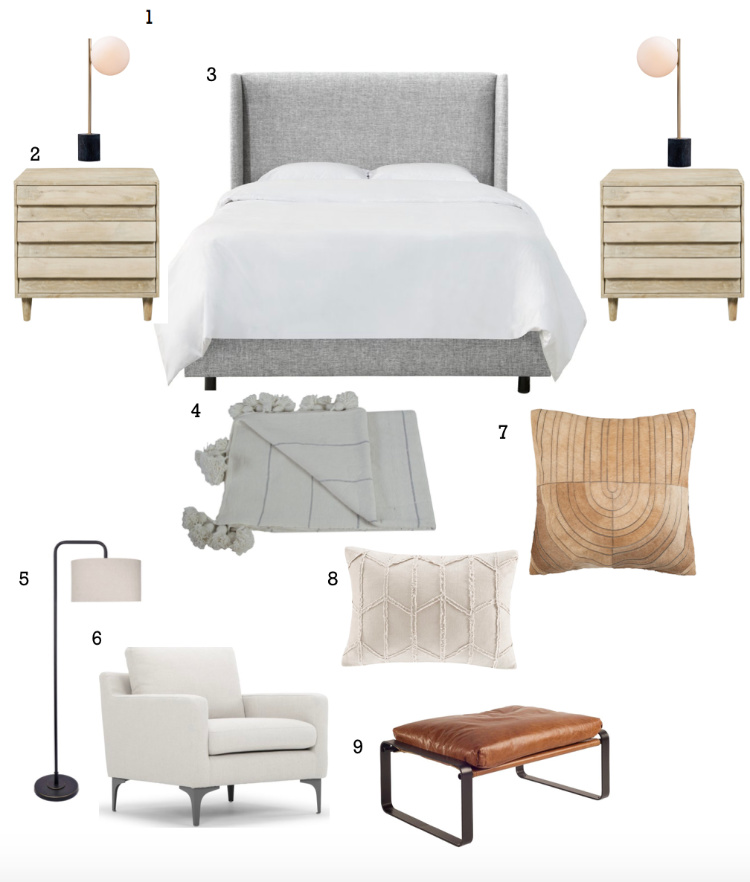 1 // Nightstand lamp (extra 25% off with code GOFORIT)
2 // Nightstand
3 // Bed
4// Cotton Blanket (I'll use as a coverlet for layering)
5// Floor lamp
6// Chair
7// Suede pillow
9// Leather bench (extra 25% off with code GOFORIT)
Do you have some home design projects in the works? I hope you'll take advantage of this big sale! Happy Shopping!