New Year refresh: Sprucing up the family room
Hello 2023! This year is full of so many exciting things! We will be hosting a few big events in our home over the next few months so it is time to spruce up some rooms that have been a little neglected. Our family room in the lower level of our home is quite expansive and had space to add more intentional furnishings to create a more warm and welcoming environment.
This post is sponsored by allmodern, a brand I love. All opinions, product selections and photography are my own. Please see disclosure policy HERE.
I have been wanting to create a nice sitting area where we can sit around a table to play games, work on a puzzle, and provide a nice gathering spot for the occasional party. I'm excited to partner with AllModern to create the design. They are a brand I trust and have shopped from for years to find the perfect modern, minimalist style I love. Let's take a look at our new sitting area!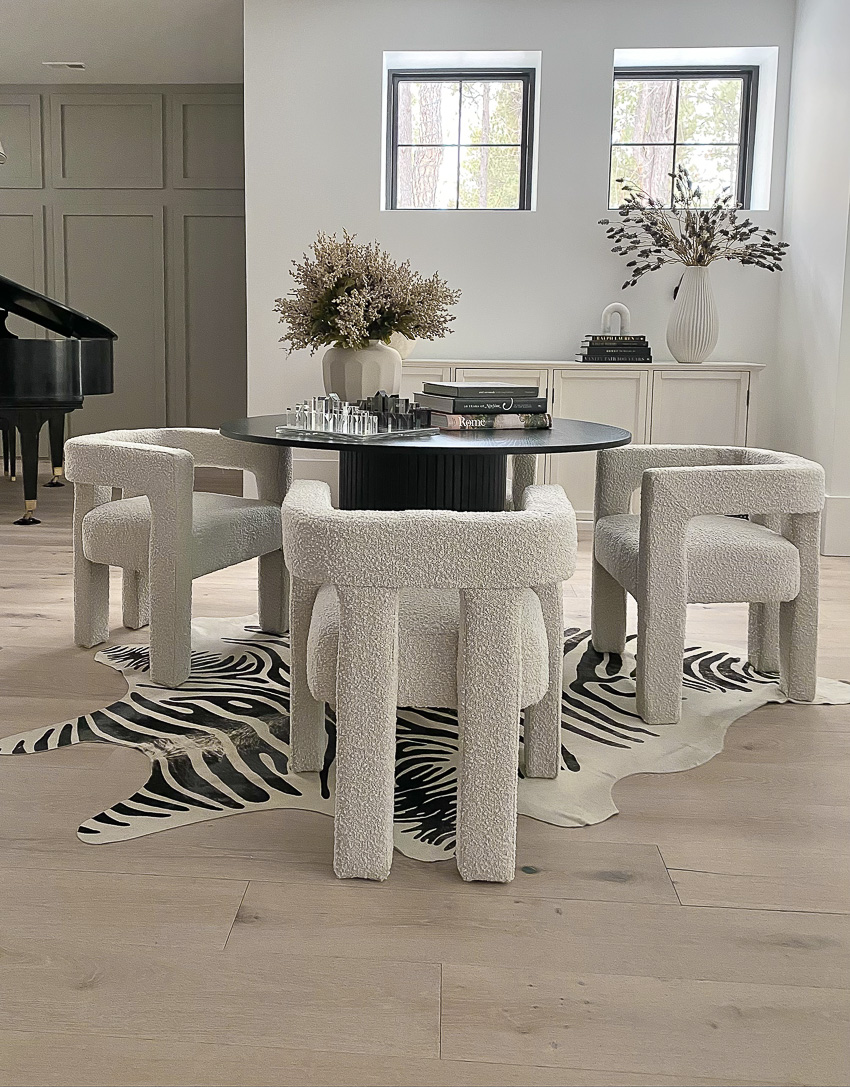 This beautiful pedestal table is just the right size. I love the ribbed detail on the base and the black stain over wood grain. I've waited a long time to find the perfect table and am so happy with this one. The curved back boucle chairs are comfortable and inviting. I foresee lots of entertaining opportunities with this little vignette in our family room.
Both the table and chairs arrived incredibly fast (in days, not weeks!) with free shipping which is a priority for me as I shop for my home. As we step into the new year, are you ready to spruce up and refresh some rooms in your home? AllModern is a great place to shop for all your home decor needs.
SHOP NEW FAVORITES AT ALLMODERN