I am so excited to finally have my own pretty office!  For years, I have shared my desk with my boys and my husband.  So you can imagine the eraser shavings, wadded up notebook paper and unorganized drawers…impossible to keep clean when it becomes "Grand Homework Station."  So when we decided to finish the last unfinished part of our basement, I claimed a room for my office.  Hooray!!
I stumbled upon this room on Pinterest and fell in love with the green and grey!  I love the unexpected…throwing a pop of green color into an otherwise neutral tone room.  So serene, yet bold.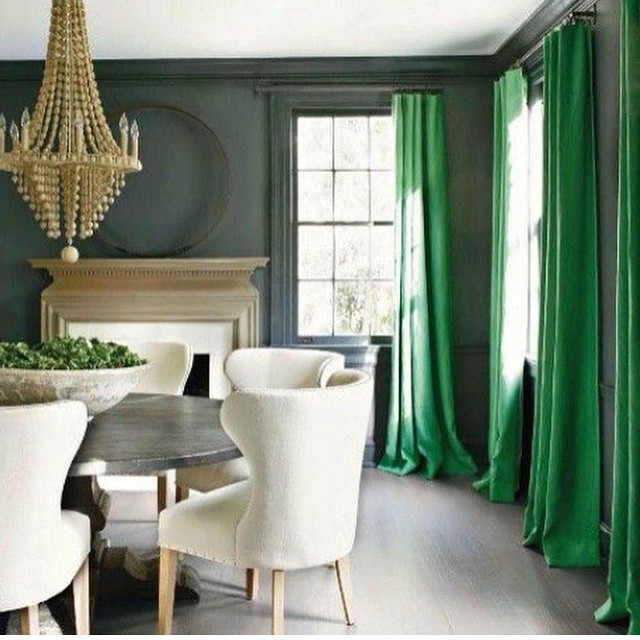 Via Apartment Therapy
I love the grey walls but wanted a little more pizzaz to this room!  Something with pattern or texture on the wall.  Well this girl LOVES Cheetah print and I fell head over heels when I found this stencil from Royal Design Studios.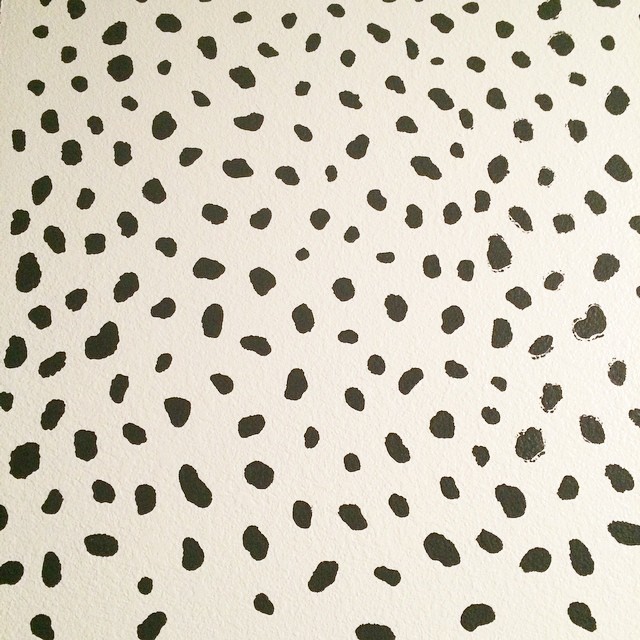 As you can see my stencil job is not "perfect" but it was my first ever (and quite possibly my last…ha!).  Okay so it took forever pouncing all those little specks but oh so worth it!  I could have gone the easy route and bought a cheetah print wallpaper, but the stencil was literally a quarter of the cost, so that's a big win in my book and worth the numb and aching hands.
Before I put a whole room together from scratch, I love using Olioboard to design a room.  I created this little "mood board" for my office before I started buying furniture or painting.  I had to see it all together.  Would I like the cheetah print? Would I like the green drapes?  Seeing it all together made my heart skip a few beats…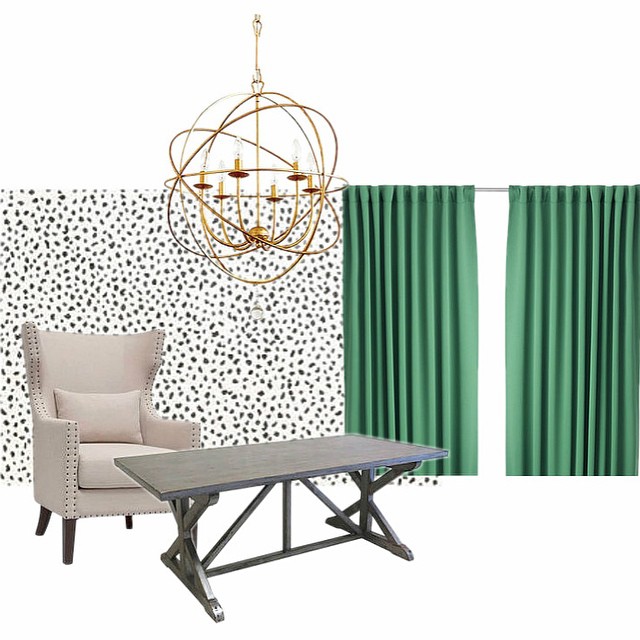 UPDATE!!! FOR THE RECORD THIS WAS MY FIRST BLOG POST EVER…hopefully my photography skills have improved since! Ha! You can see an updated office post HERE.
And here she is!!!!!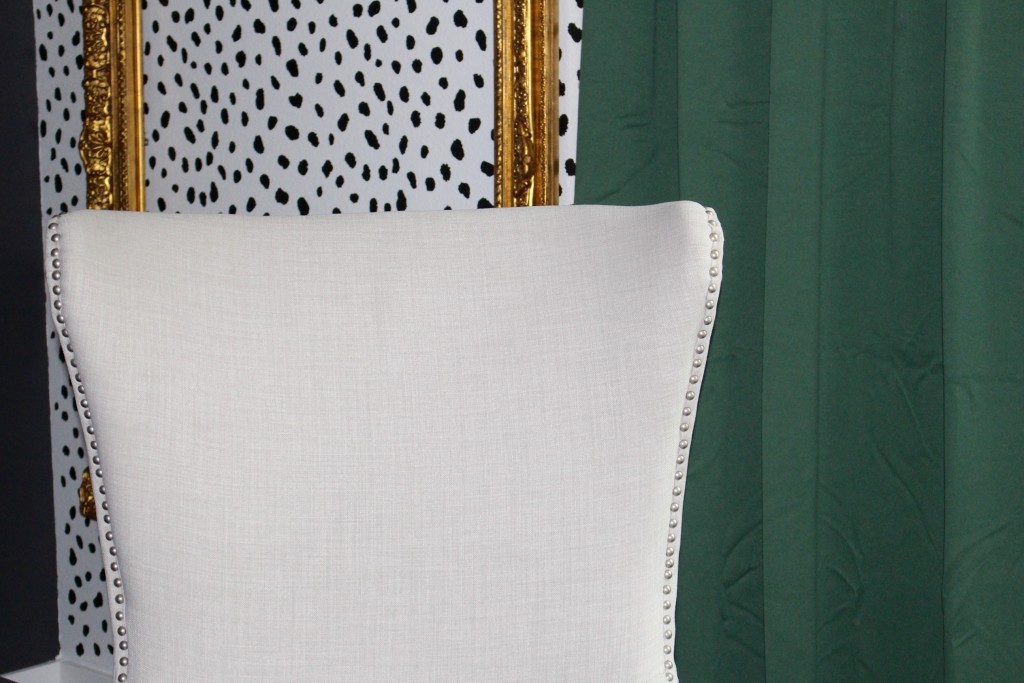 This room has one window that gets blocked sunlight from a fence, so most of the time shadows are cast and it's really difficult to photograph for this amateur photographer. Hopefully as my blog posts progress, so will my photo images…snails pace but I'll get there!!
The office is still a work in progress…did you notice I didn't take photos of the other side of the room??  Maybe because my closet barn door isn't hung and I actually only had one drape hung…hehe!!  Shutters are due to arrive any day so the curtain rod cannot be hung until then, and yes, I hung that drape panel with gold thumb tacks!  The things I'll do for a temporary photo, but hey, you may have not known had I not just spilled the beans!
Stay tuned for updates on the blog and on my Instagram as this room progresses even more!
SOURCES:
Lamps | Flowers | Tray | Candle
Paint Colors:  Benjamin Moore Iron Mountain and Revere Pewter