Organically Styled Master Bathroom With Drew Barrymore Flower Home
 Thank you Walmart for sponsoring today's post. All designs, opinions and photography are my own.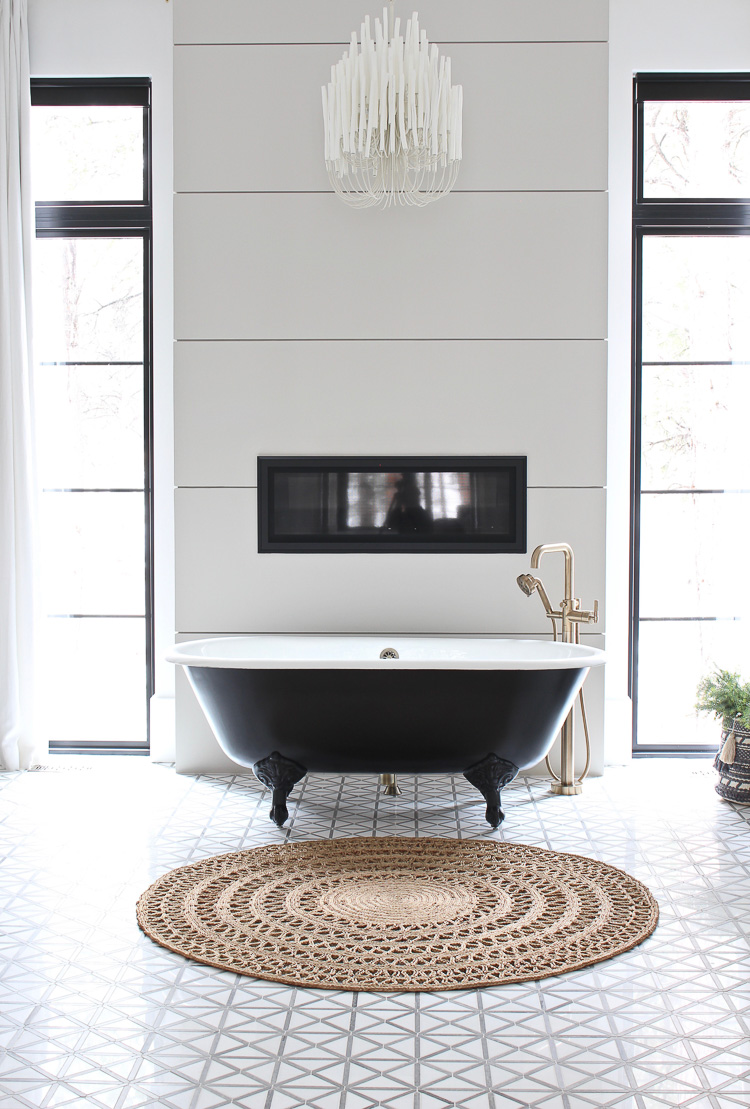 This post contains affiliate links. See full disclosure HERE.
I'm one to preach KNOW YOUR STYLE and stay true to it. In a world saturated with so many beautiful design trends displayed all over social media it can be hard to stay focused and true to your own signature style. I've curated the style of our home as organic modern. I use those style terms all the time when describing the feel I want our home to have. I often get asked how to get that "organic" look and what does that mean exactly. I'm here today to give you a few tips straight from our organically styled master bathroom with Drew Barrymore's all new Flower Home collection at Walmart.
I've always been a Drew Barrymore fan and when I learned she came out with her own curated line of home decor I was so intrigued. The Flower Home collection is full of color, pattern, whimsy and organic design. When I received the items I picked out for our bathroom I was truly impressed with the quality at an affordable price point! Walmart has really blown me away with all the beautifully designed furnishings and home decor items they offer now. They speak to all design styles at any budget. Free shipping too on orders over $35 – no membership required. Even more enticing, right?!
I have 3 tips to share with you in curating an organic vibe into your home featuring some of my top picks from The Flower Home collection:
Tip #1 // Texture 
One of the best ways to pull in texture into a space is with the rug. I love the intricate detail on this round jute rug. Natural woven rugs are a great way to add a layer of texture without making an overpowering statement in a room. I love that this particular jute rug comes in two sizes and with a blue stripe version. For those of you who need some color in your life 😉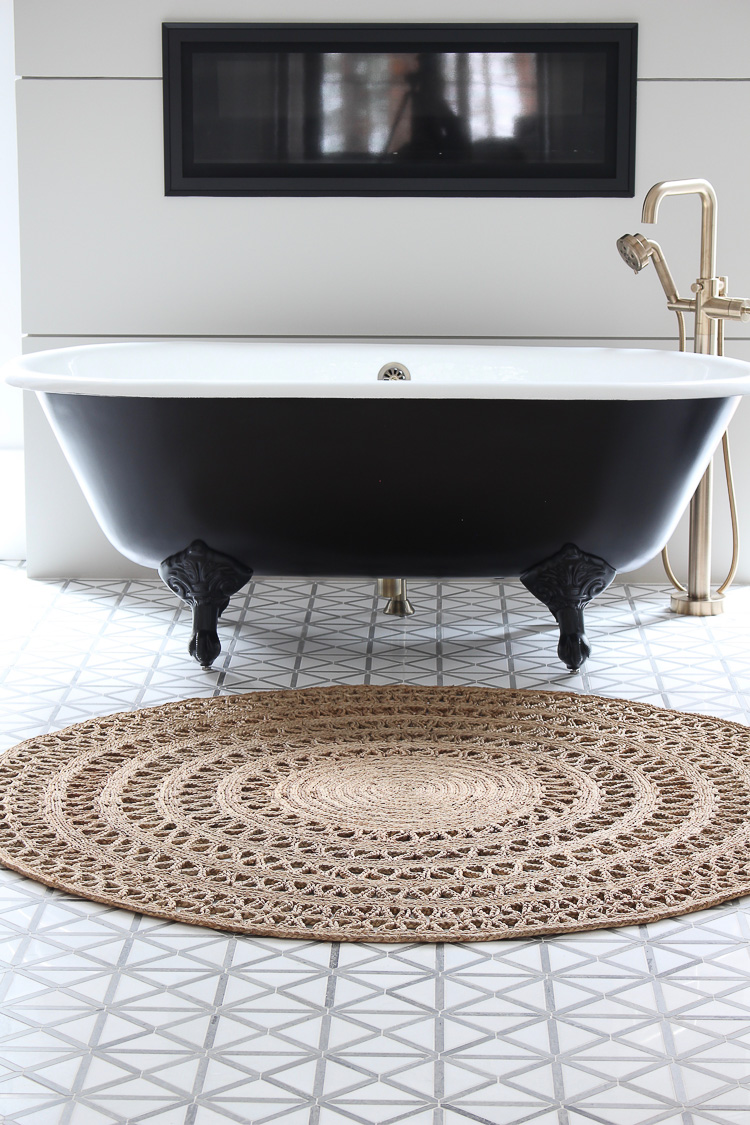 Another favorite way to incorporate texture is with baskets. There are so many functional uses for them. This hand woven macrame 3 piece set gives you a lot of bang for your buck! I love the tassel fringe detail with the boho vibe. I like to keep a set of rolled white towels next to the shower for a fresh clean towel every day.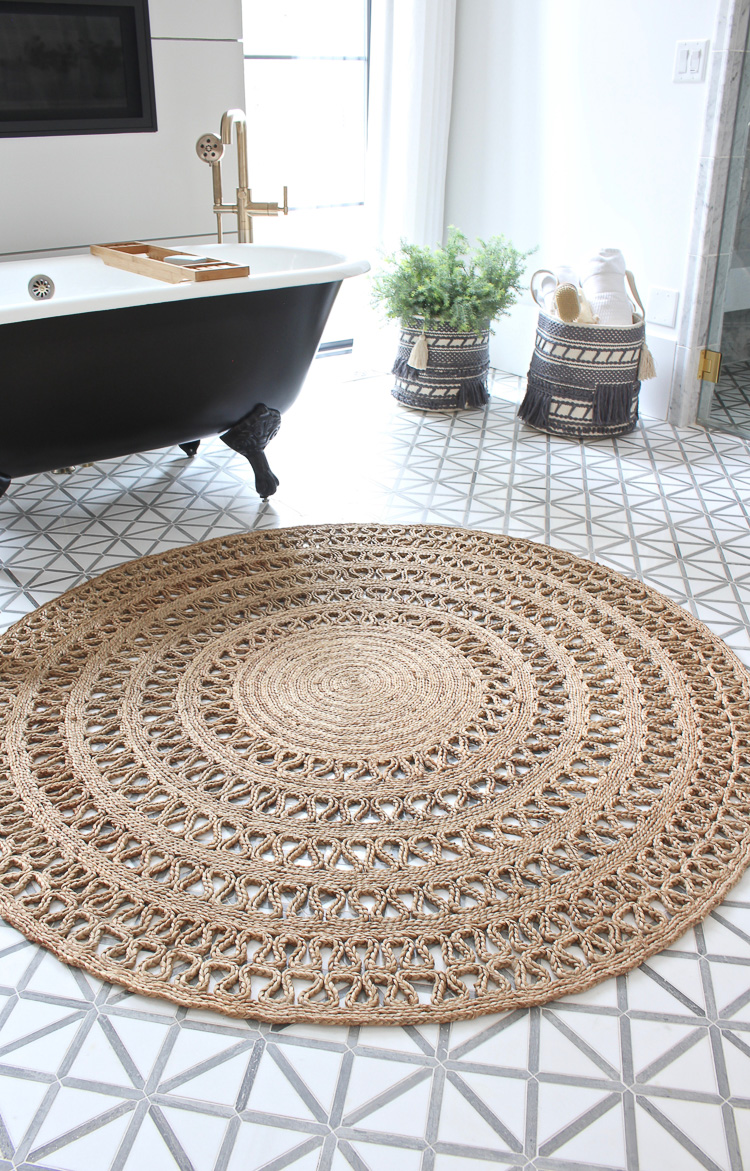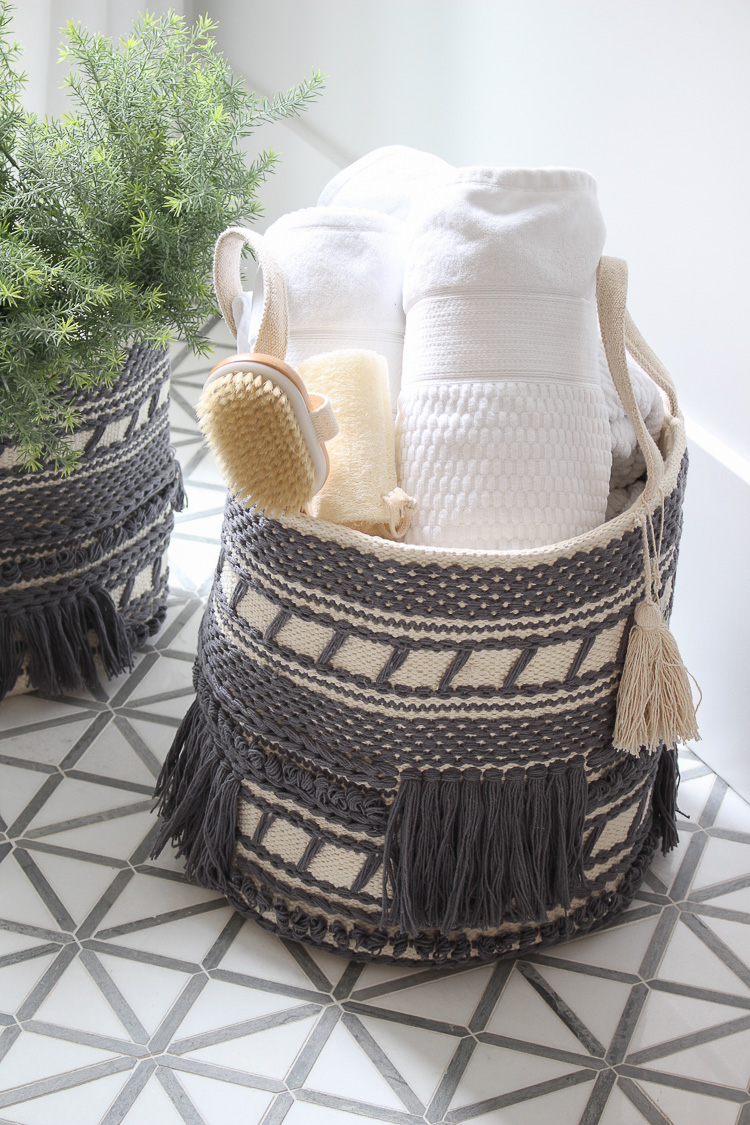 Tip #2 // Natural Elements
My styling always includes some sort of natural element. I infuse that through the use of rosemary plants (faux or real), succulents, lavender or any other greenery that looks like it grows wild in nature.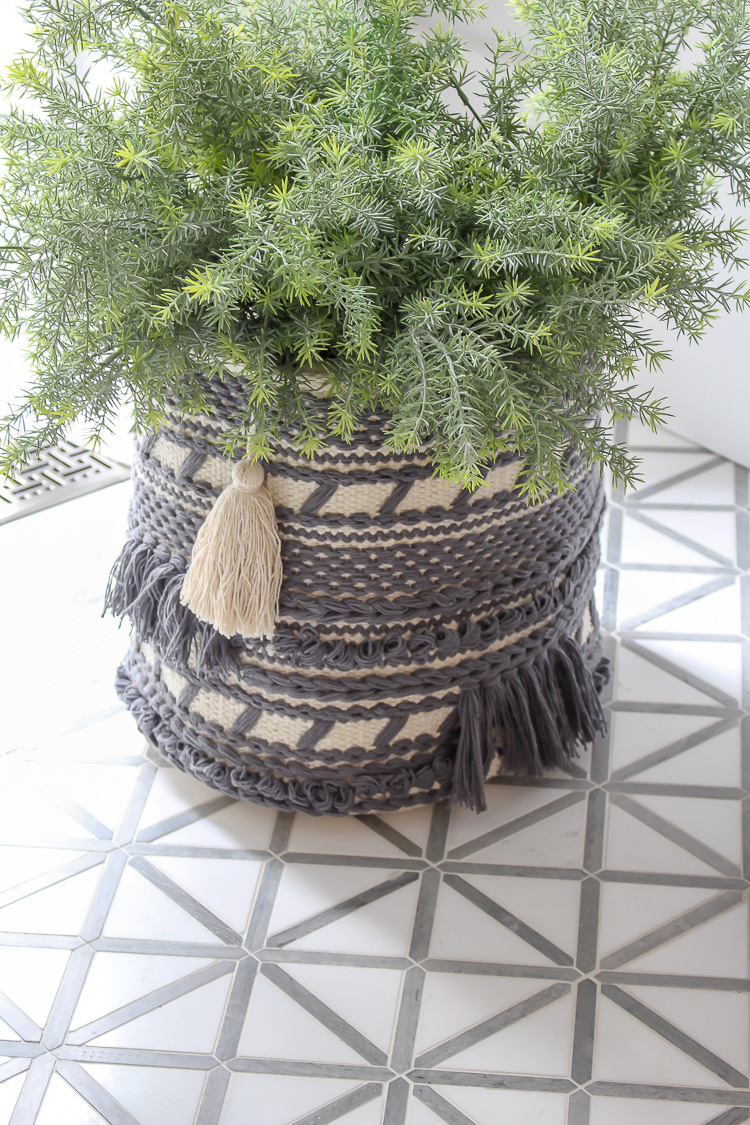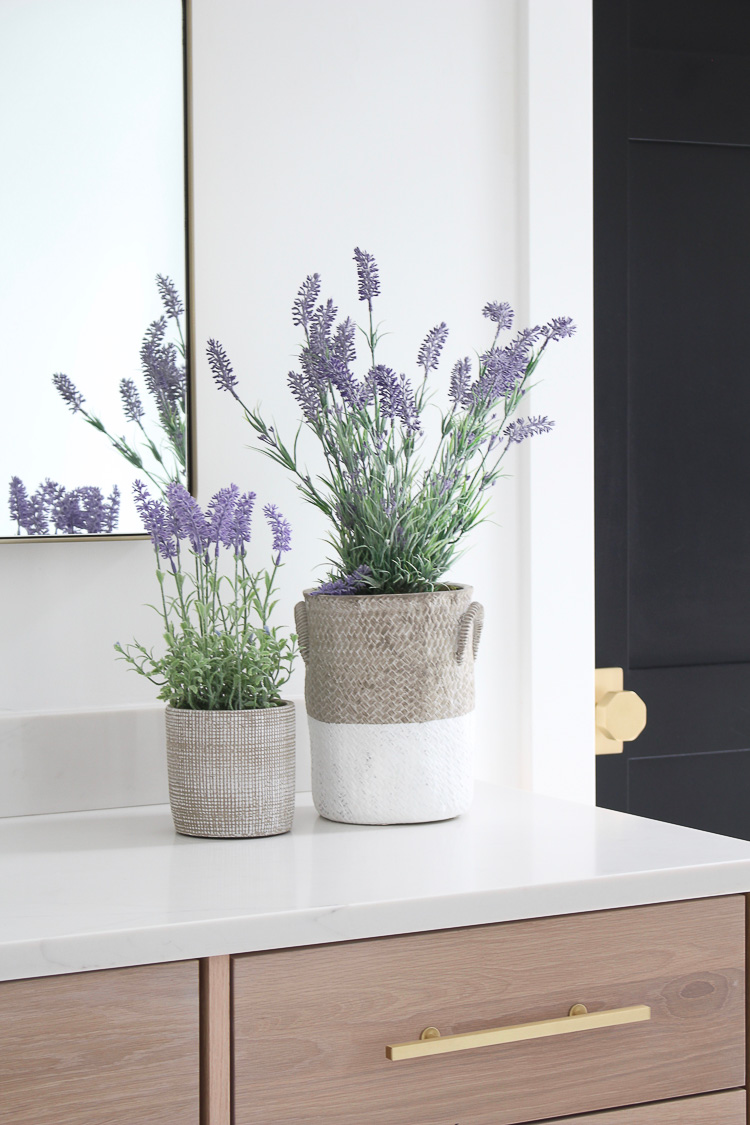 I'm not a big fan of flowers, mainly because I kill them the day I put them in a vase. I've been known to even cut some greenery that has grown wild on our forest property to later realize it was probably a weed. Hey, no shame in weeds friends if they look good. Especially for photos or a temporary occasion that you need a lot of green fillers in your vases or baskets. Just make sure there's no miniscule bugs living on them. It's happened…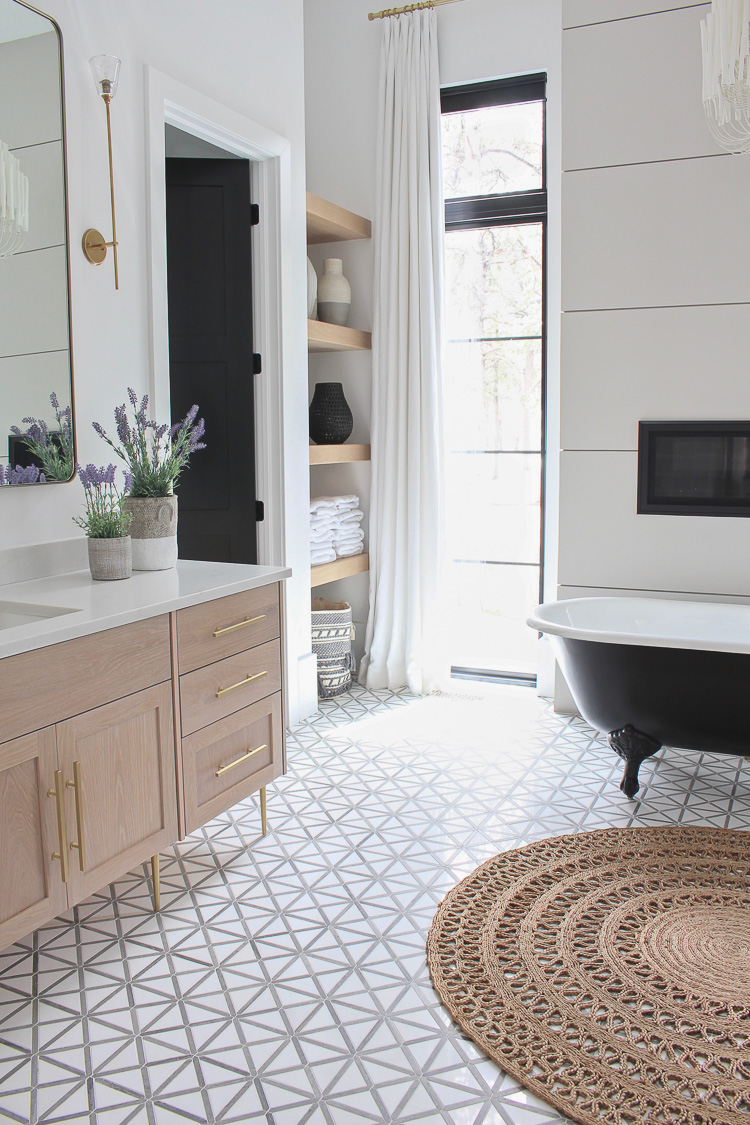 Tip 3 // Framed Natural Art
Framing anything that feels close to nature will give you that organic look. It can be a natural landscape scene, botanicals or even abstract. I like to keep it simple and stick with tone on tone colors that compliment everything else in the room. For me, that is sticking with black, white, and grey with natural light oak. This oak tree print with the grey oak frame is a nice addition to our shelves. I love to play around with shelf styling and switch things up occasionally.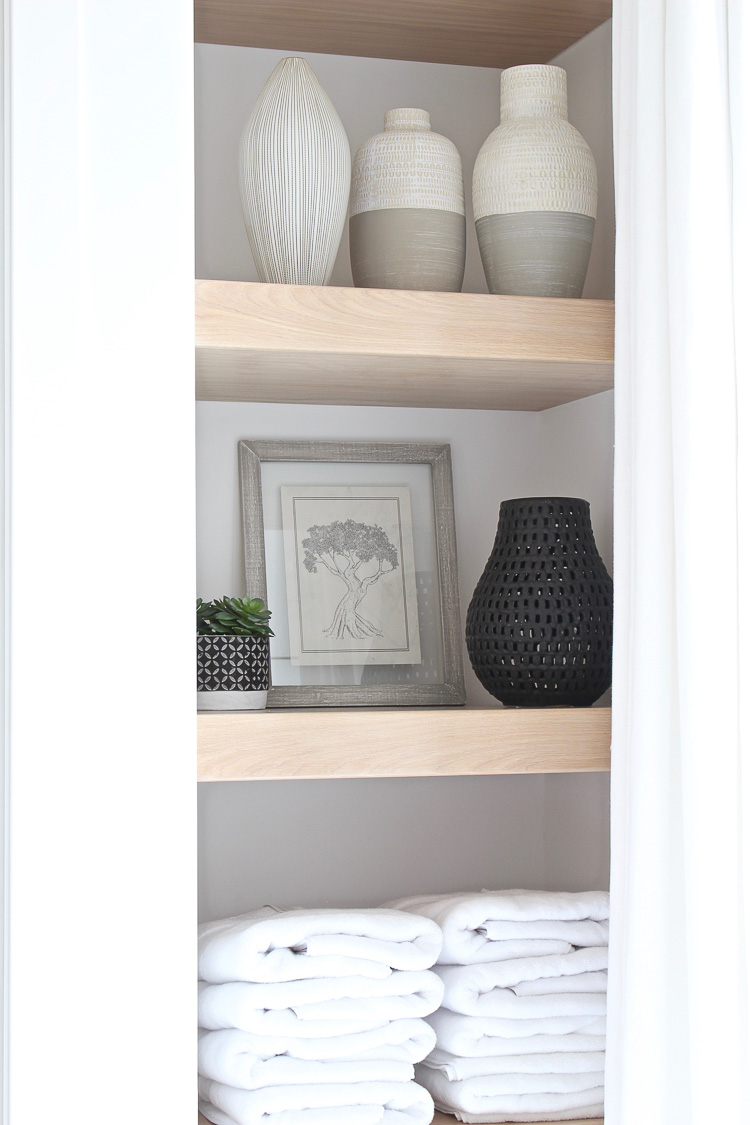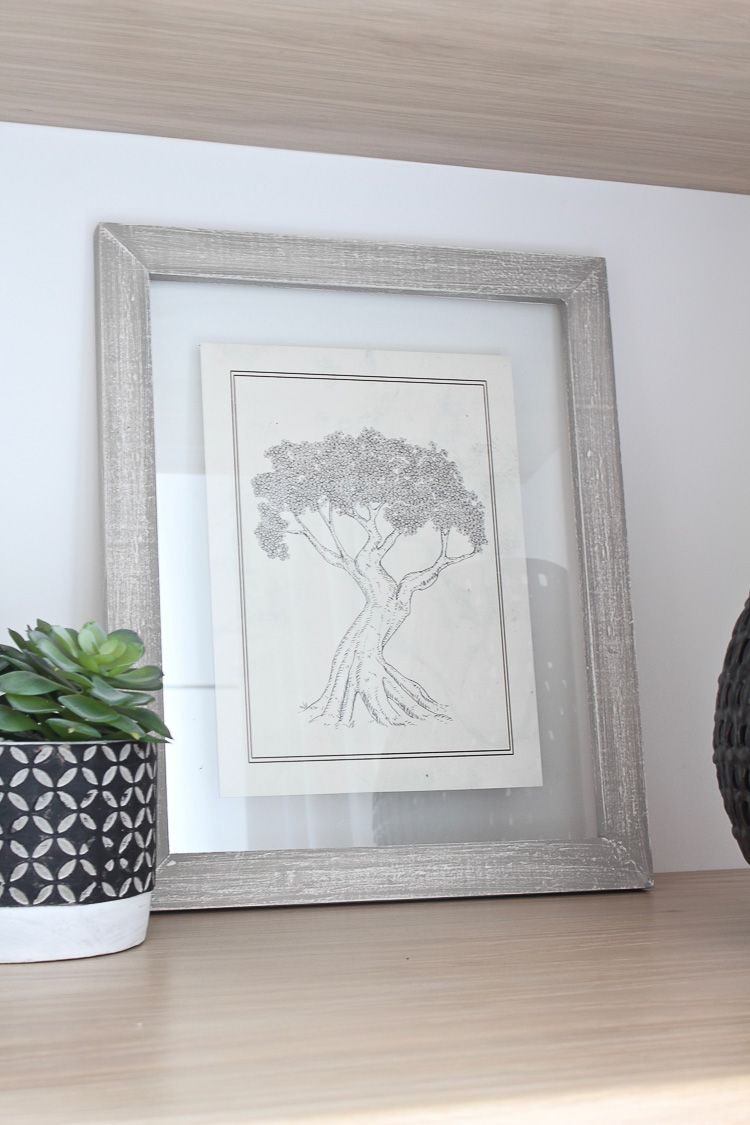 I also like to layer my art and mix up the frame finishes. The black framed feather print balances the contrast of the textured black vase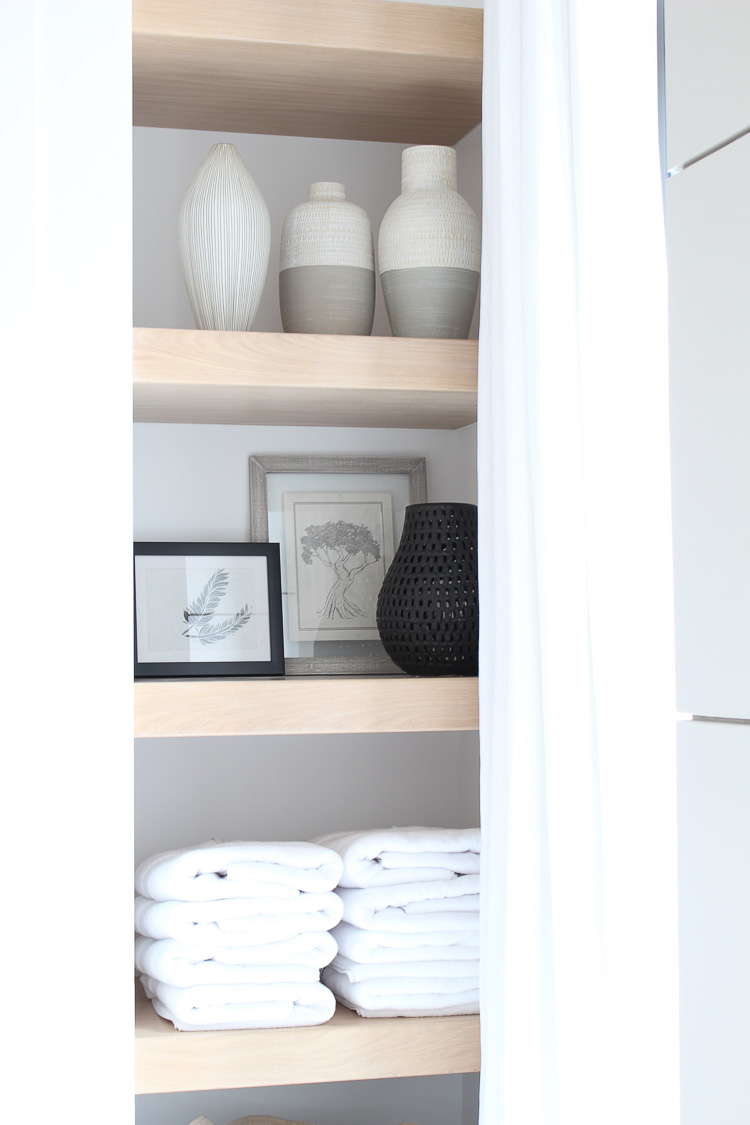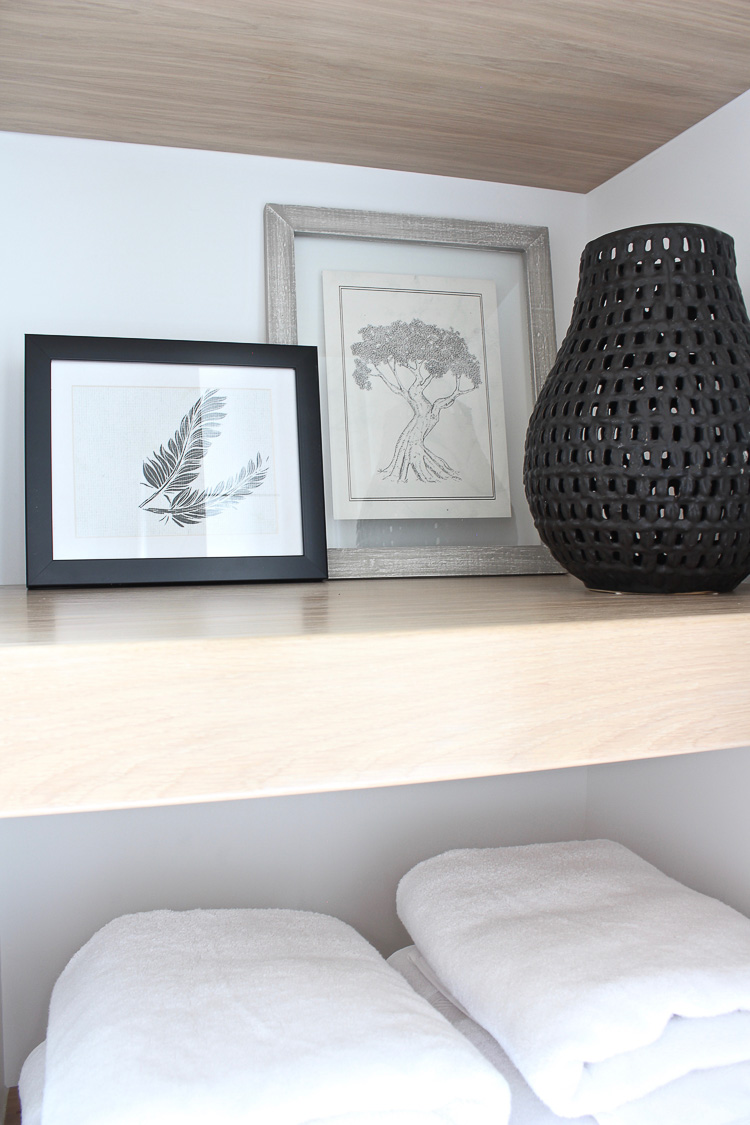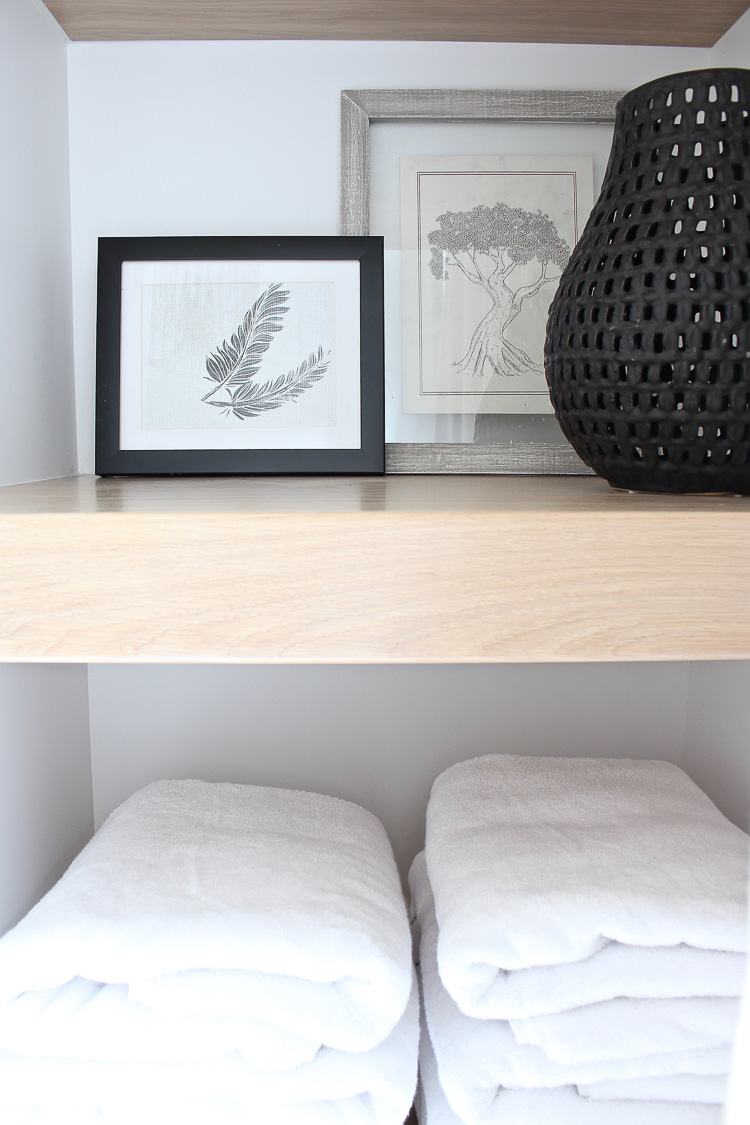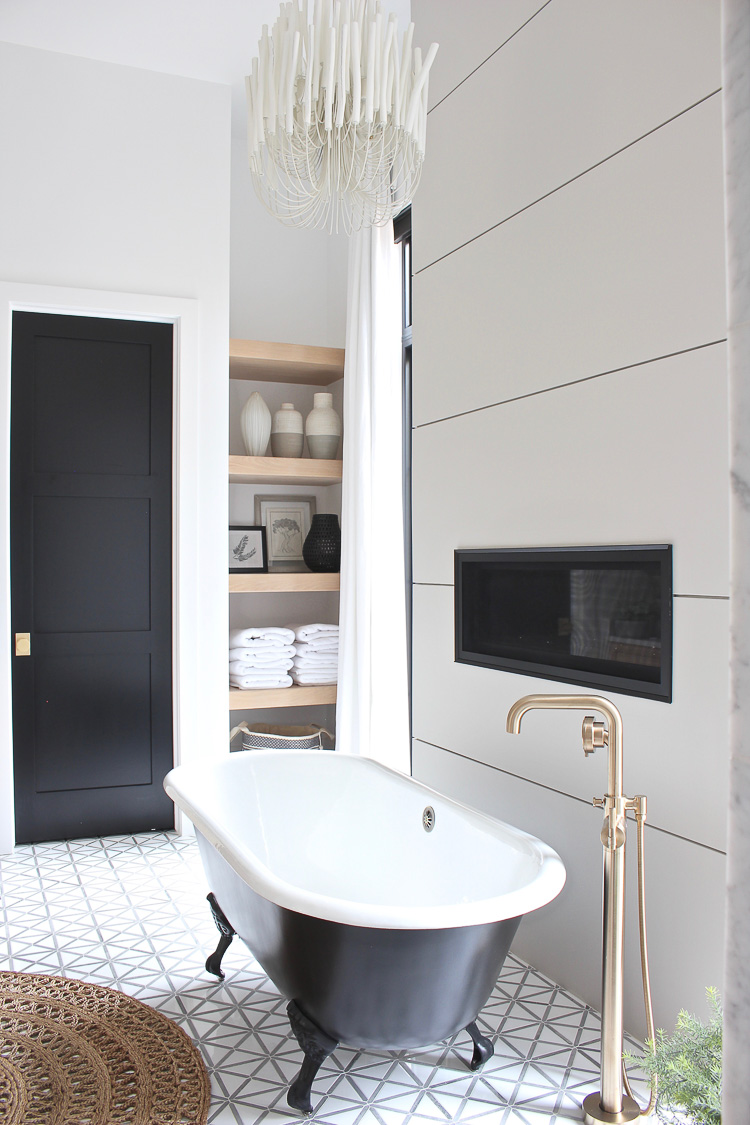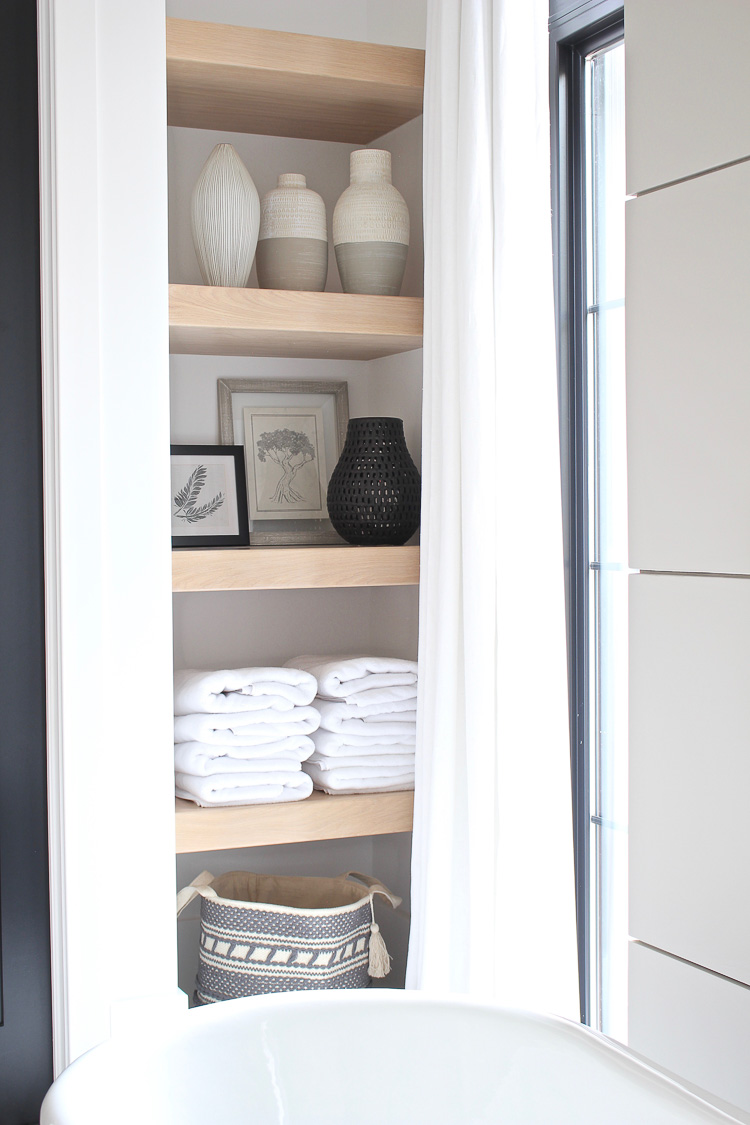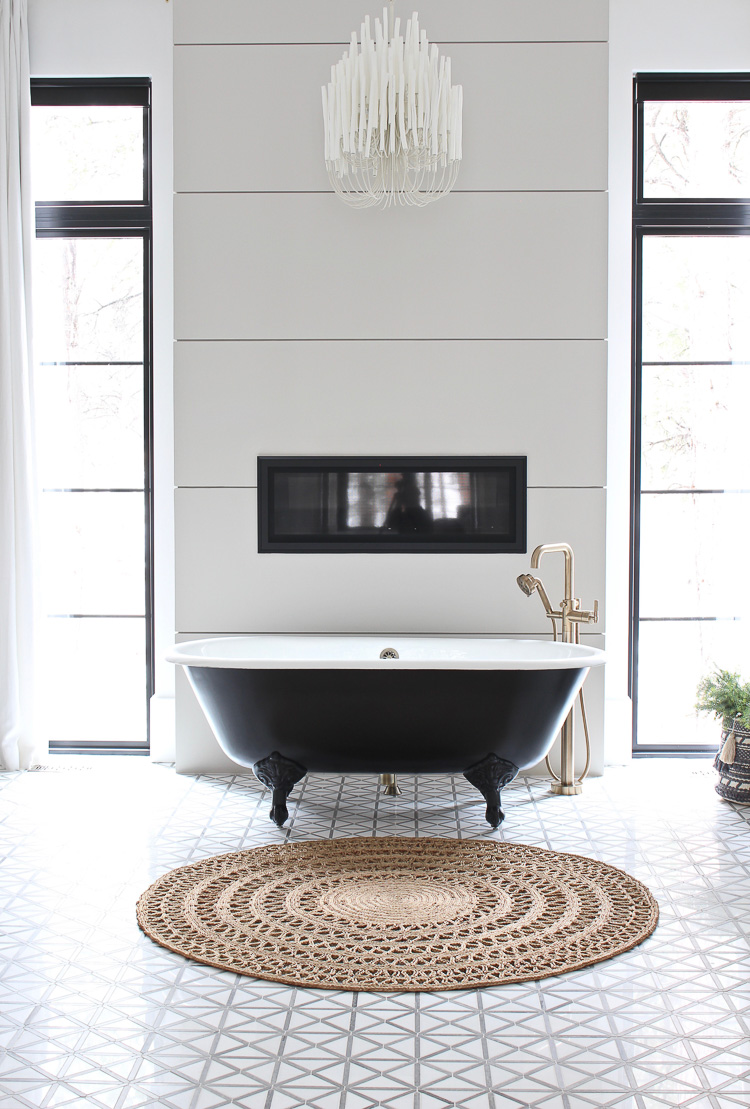 I hope my organically styled bathroom was helpful in giving you guidance to infuse some organic design into your home!
Check out a few more of my favorite picks from Walmart for an organic style. I even added a few pops of color! Scroll and click on image to shop.