Patio Styling With 4th of July
Summer is in full swing around here!  Our backyard patio got a little freshening up after the long winter months here in Colorado.  Every year I like to add fresh new pillows to switch things up a bit!  I fell in love with these pillows I found at Pottery Barn, and perfect 4th of July colors!  My middle son LOVES to fish so when I spotted this trout pillow, I had to get it!  And how cute is that little crab??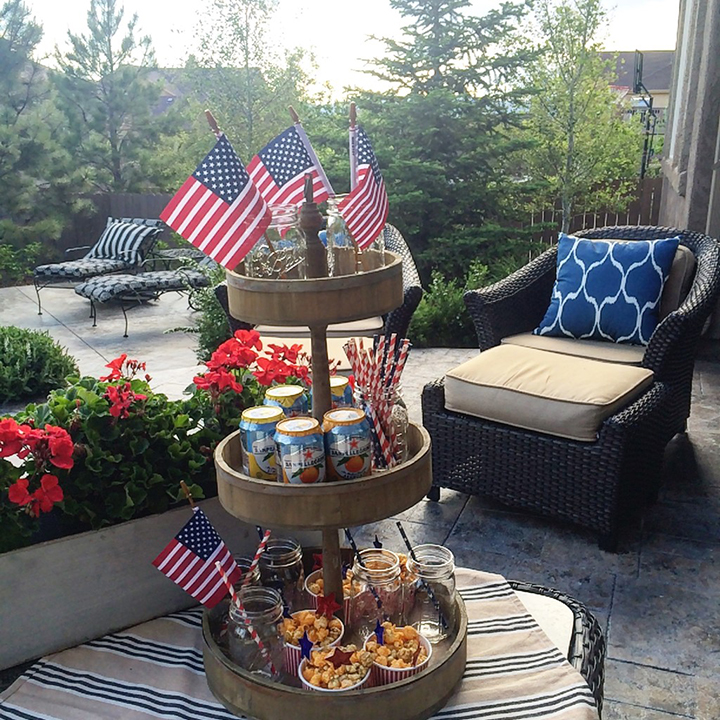 And with 4th of July right around the corner, creating stars and stripes food displays can be so fun!  I took one of my favorite three tiered trays from Painted Fox as the perfect base to hold drinks and snacks.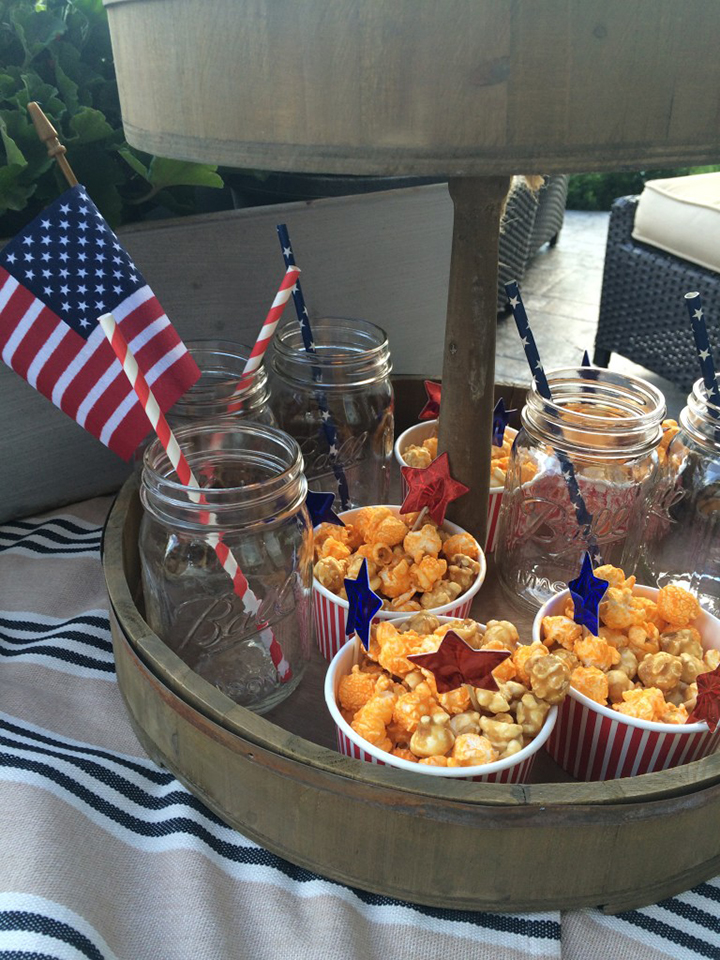 I love keeping Ball glass canning jars around to serve drinks.  They are full of character and you can just pop in a cute straw and serve up your favorite drink for your guests.  These little paper cups are also a great way to serve snacks like popcorn so everyone isn't hand dipping into the same bag.  Yes, I'm a germaphobe and I think about these things..hehe!!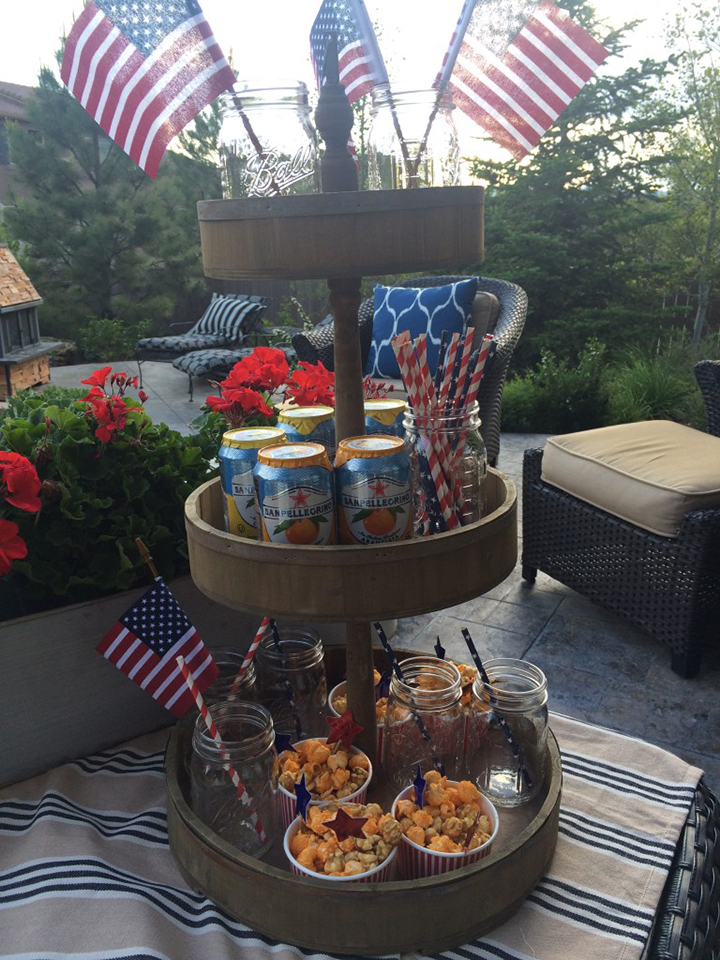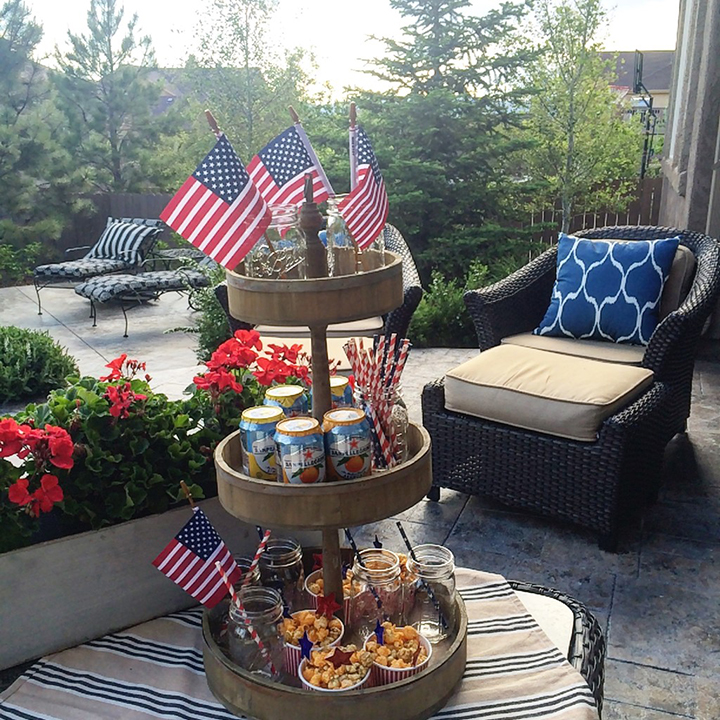 I like to keep party stock items on hand, such as this serving tray, paper straws, and cute festive beverage glasses. Makes whipping up a holiday themed snack station in just a few minutes a snap!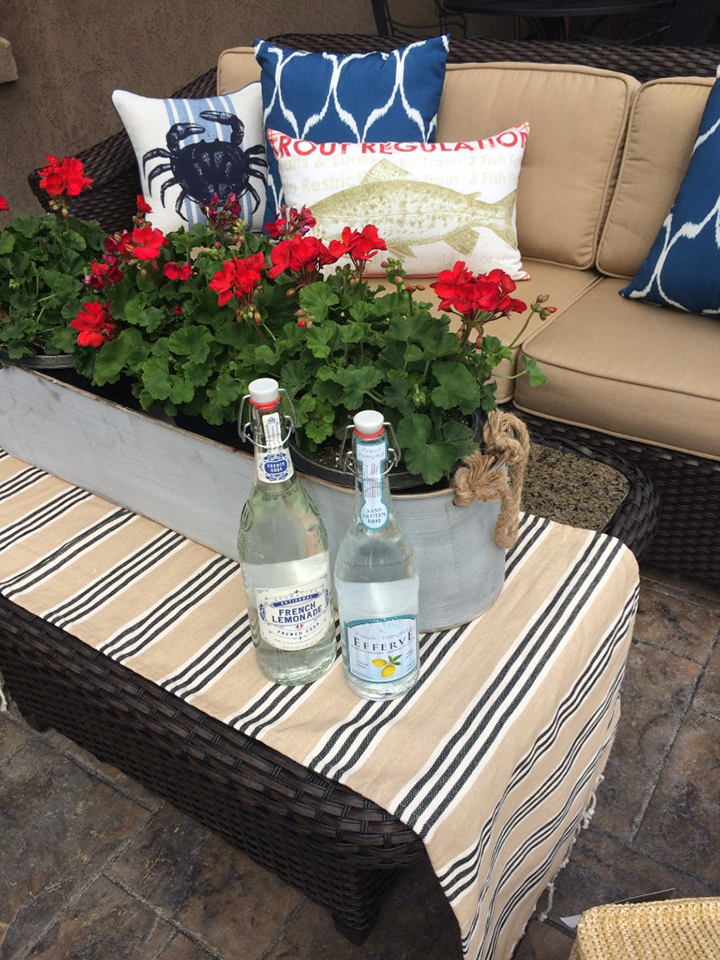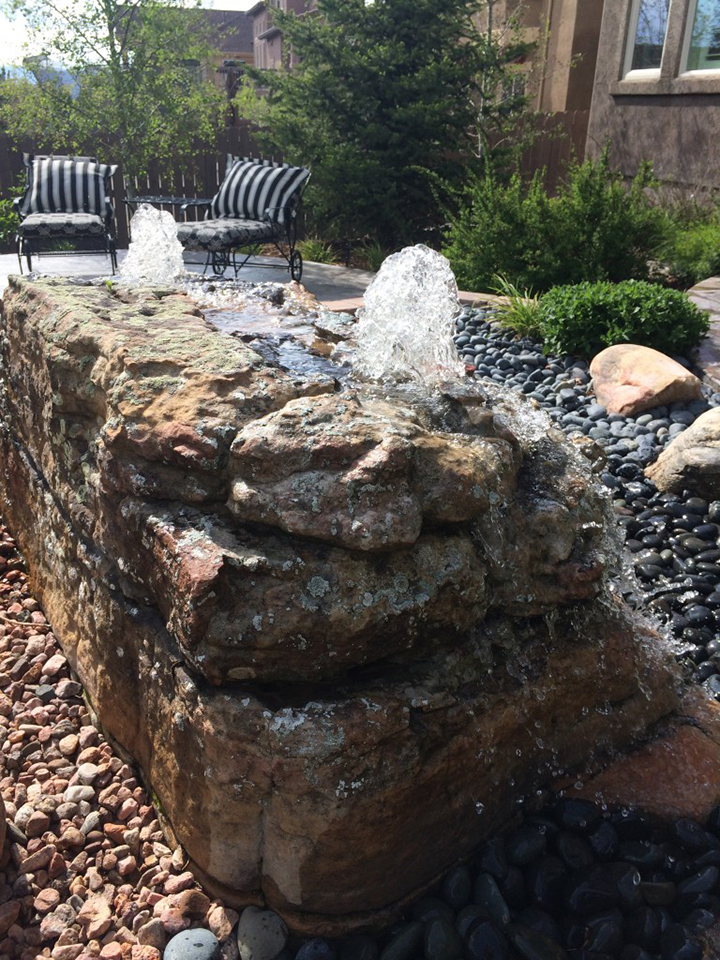 Now it's time to enjoy the sounds of this bubbling rock and pour myself a lemonade.
Happy Weekend!
Shauna