Sneak Peek of My Christmas Home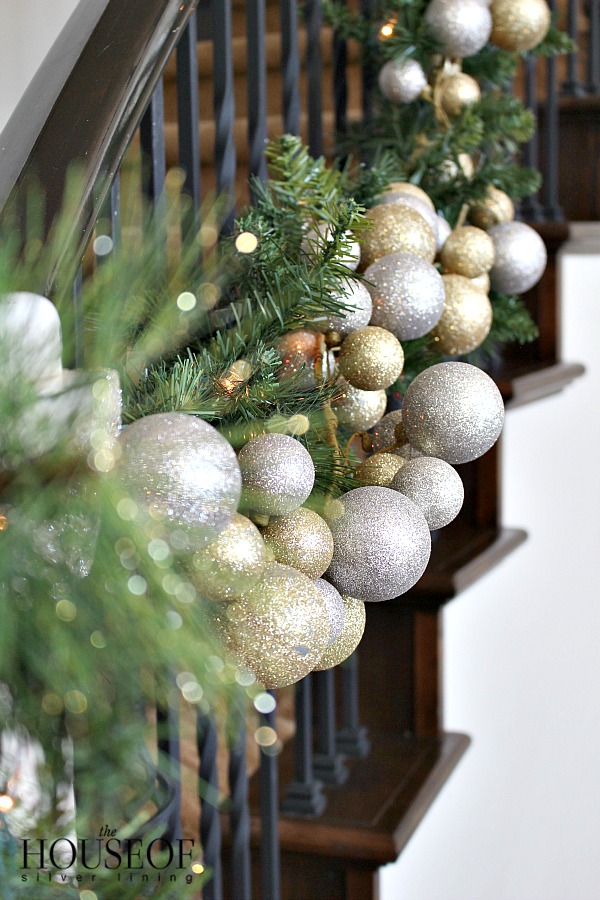 "Deck the halls with boughs of holly, Fa la la la la, la la la la!"  My home is strung with lights, the Christmas trees are glowing, and the balsam cedar candles are burning!  I LOVE this time of year when family and friends come together in homes adorned with the season's beauty!  Oh I can't wait to share my Christmas Home Tour with you next week. In the meantime, here's a sneak peek of my Christmas home!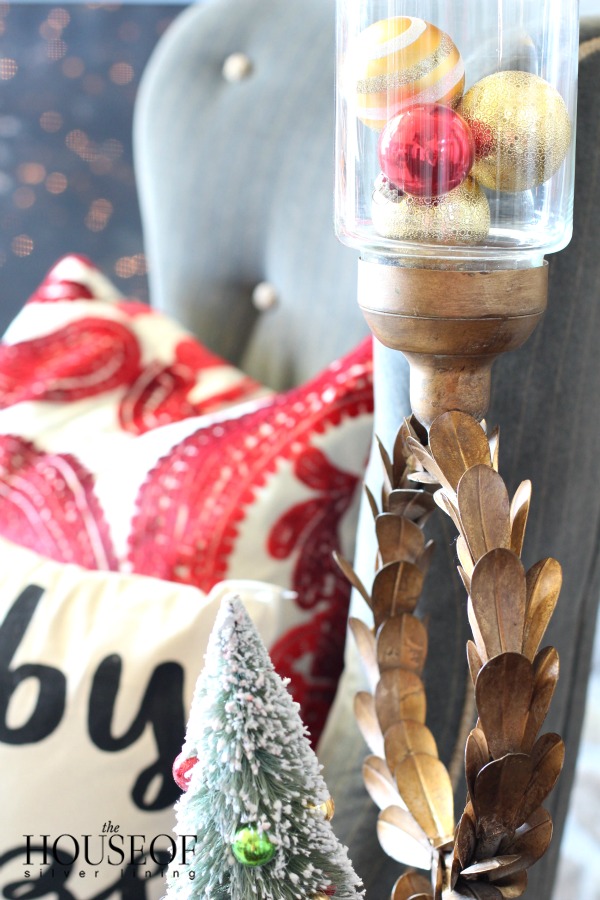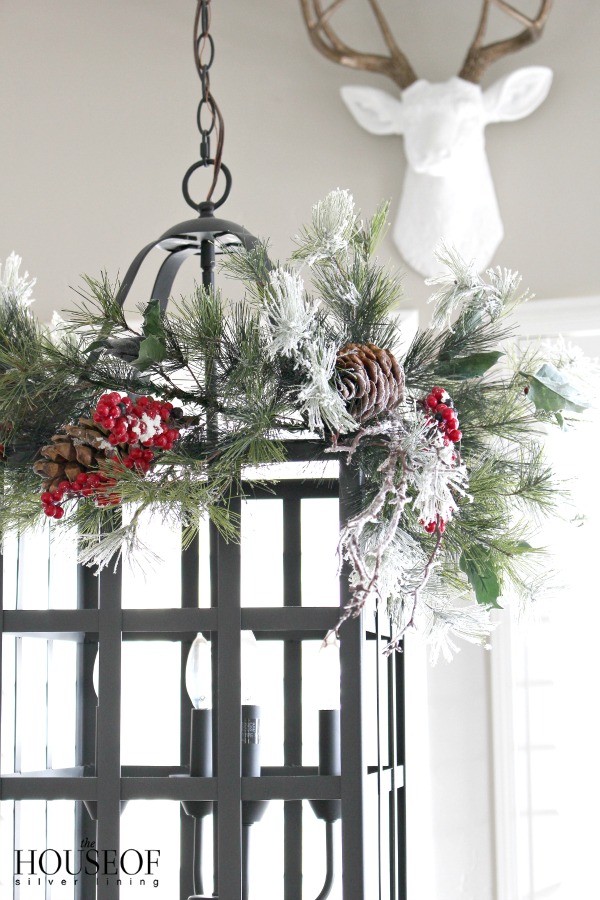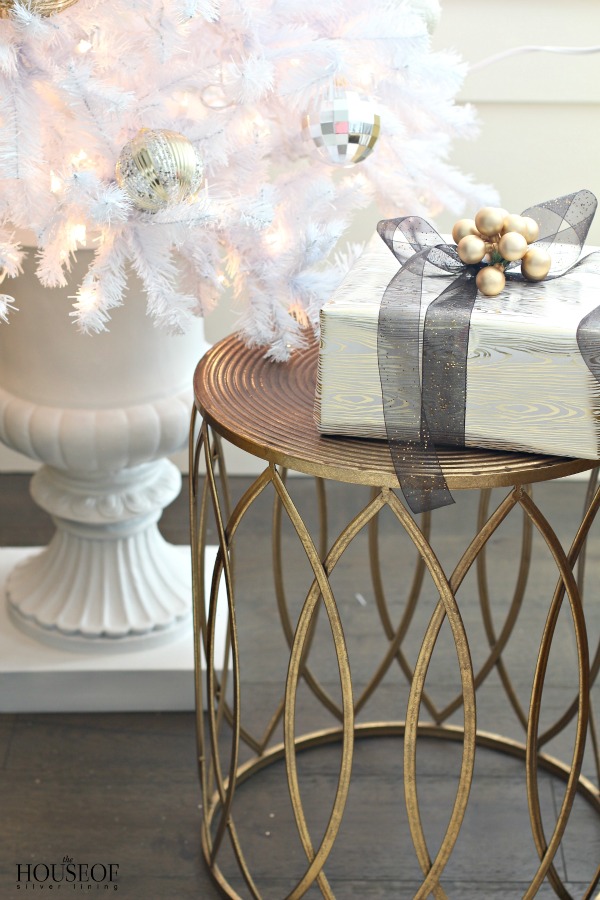 I am so thrilled to announce that I am hosting my first ever Blogger Christmas Home Tour next Monday!  My favorite time of year to read through blogs has always been during the holidays!  Actually, this time last year is when I began thinking of starting my own blog, just so I could have a holiday home tour.  I truly enjoy following different blogs to see all the different Christmas trees, garland, and colors of the season! That's when I go a little Pinterest crazy and pin all the creative and inspiring ideas!  Don't we all need a little inspiration!  You'll be sure to be inspired by the line up of homes next week.  I've rounded up seven blogging friends for this fun little tour!
Please be sure to join me and these amazingly talented girls as we take you through our homes all decked out for the holidays!  Our homes will be warm and cozy waiting for your arrival!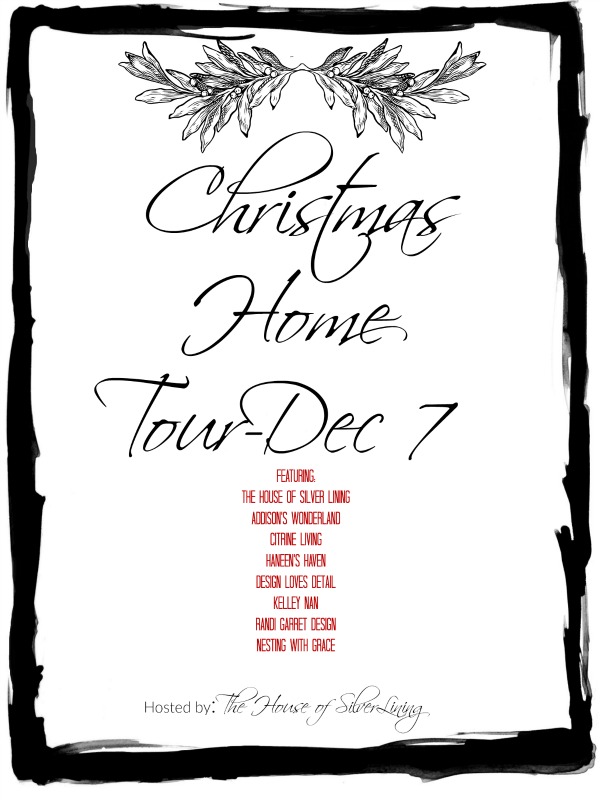 Make sure you grab your morning coffee, tea or hot cocoa and sit for awhile as we hop from home to home!  Have a wonderful weekend!!  See you back here on Monday!