Spring Refresh at the Beach Cottage Kitchen with Walmart
Our cute little beach cottage just got a spring refresh in the kitchen. Our 13 year old small appliances and cookware had become so rusty over the years and looked awful (thanks Florida humidity!). You know how much I love finding new favorites at Walmart and my recent haul is by far my most favorite!
This post is sponsored by Walmart and affiliate links are used. All opinions, product selections and photography are my own.
Drew Barrymore recently launched new Kitchenware at Walmart called Beautiful. The name says it all! I am blown away at how beautiful it really is! I am obsessed with the gorgeous colors in small appliances, cookware and kitchen gadgets.
You know how much I love black and gold and it's always my favorite color combination. This 10 piece cookware set in a beautiful matte black finish with brushed gold handles is just what our kitchen needed. Maybe I'll be motivated to cook more. I also love this set in the grey smoke color as well.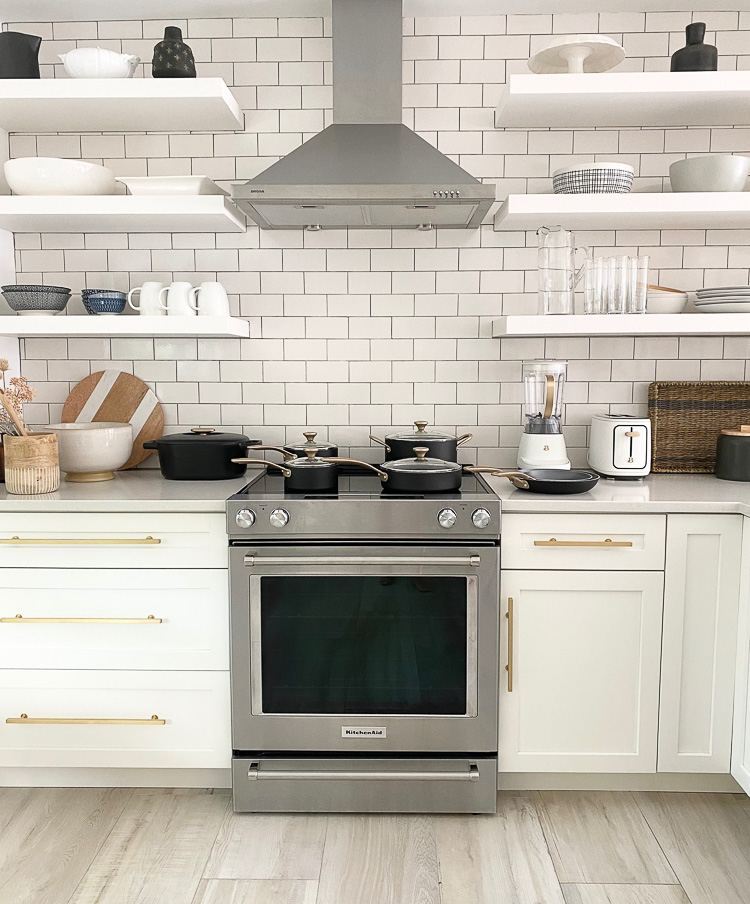 I've always wanted a dutch oven and finally got one! I am so impressed with the quality of this enamel double cast iron dutch oven that can safely go in the oven up to 500 degrees. Bonus is that it looks great out on the stovetop when not in use.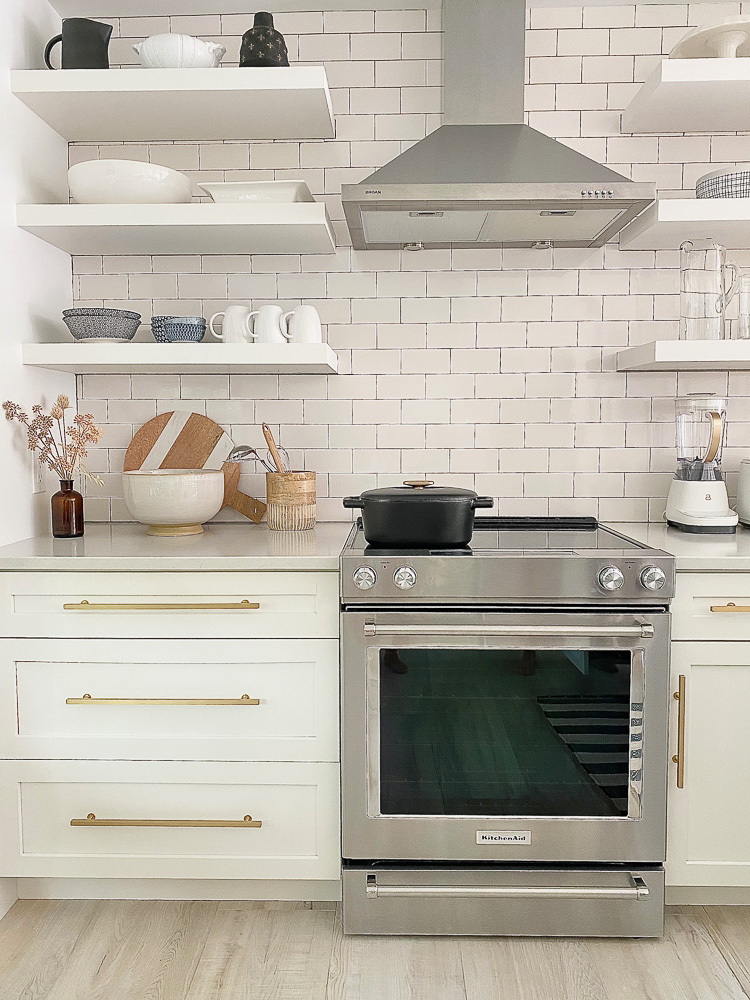 Our storage space is limited in our kitchen so it is important for our small appliances to look pretty as they are always out on the countertop. I chose to bring in this beautiful matte white color in the blender and toaster (I want to get them in the black finish for our Colorado home). Both are smartly designed with touch-activated display to illuminate the control functions only when you need them. So sleek!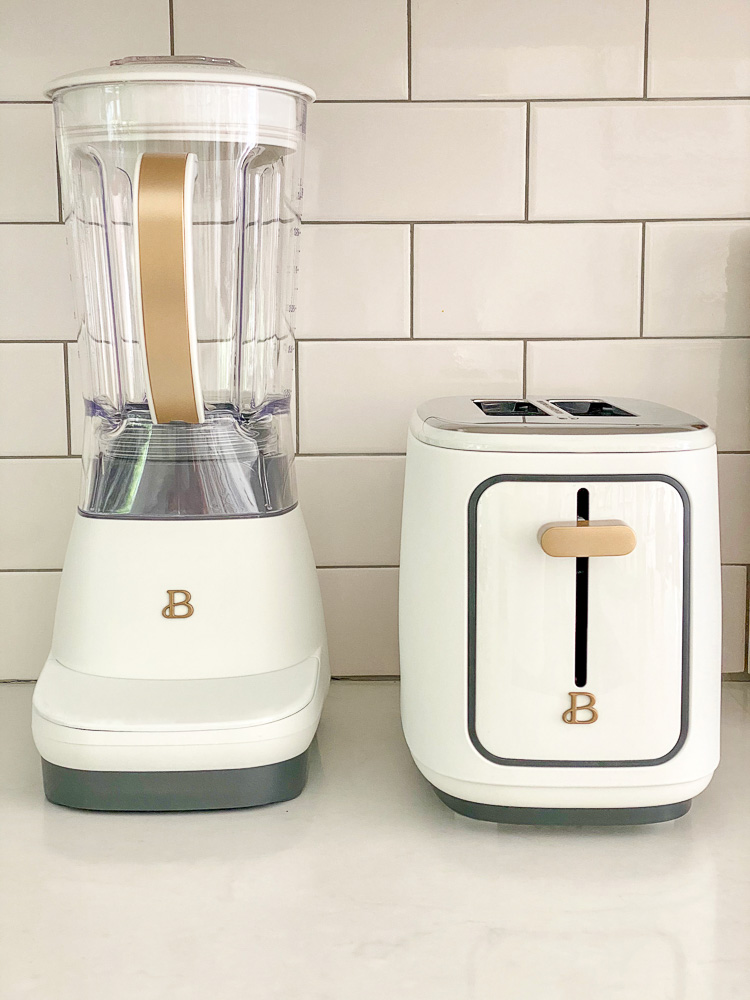 The attention to detail like that gold monogramed "B" looks so high end. All the Beautiful small appliances are made to enhance the beauty of your kitchen with a contemporary design that is elegant and made to compliment your kitchen.
Another great Walmart find is this Cuisinart cutlery set. Now I can actually gently slice through my fruit instead of saw away at it like I had to with our old knives, ha!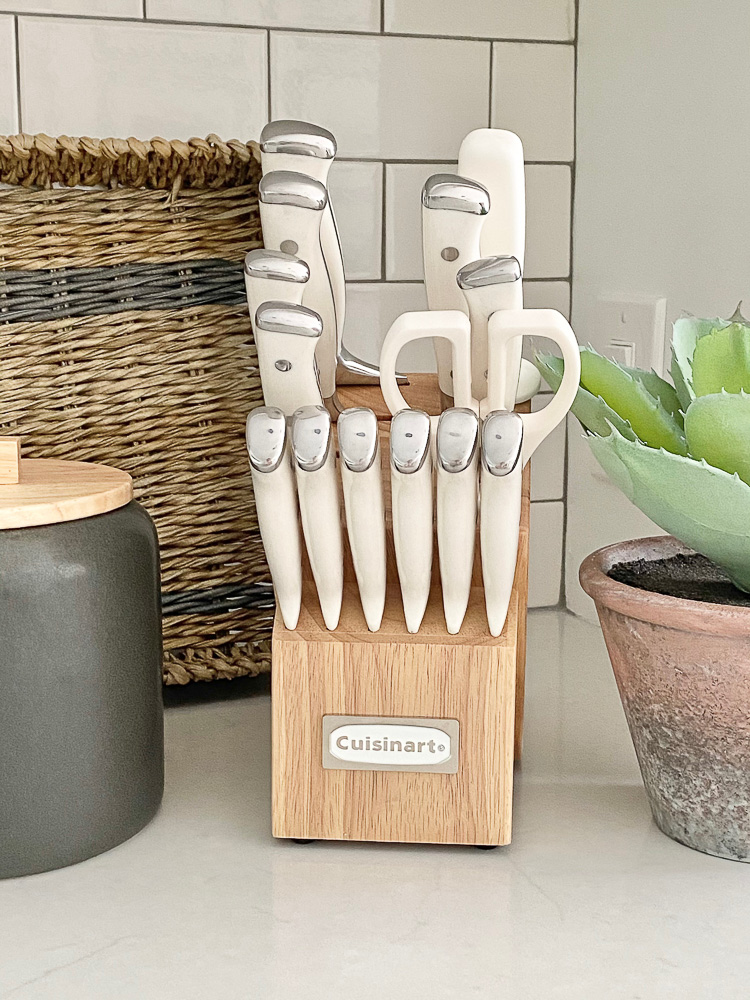 I also got this cute Better Homes & Gardens Glass Pitcher and Drinkware Tumbler Set for all the fun drinks by the pool. I'll be serving up a lot of those in the months to come!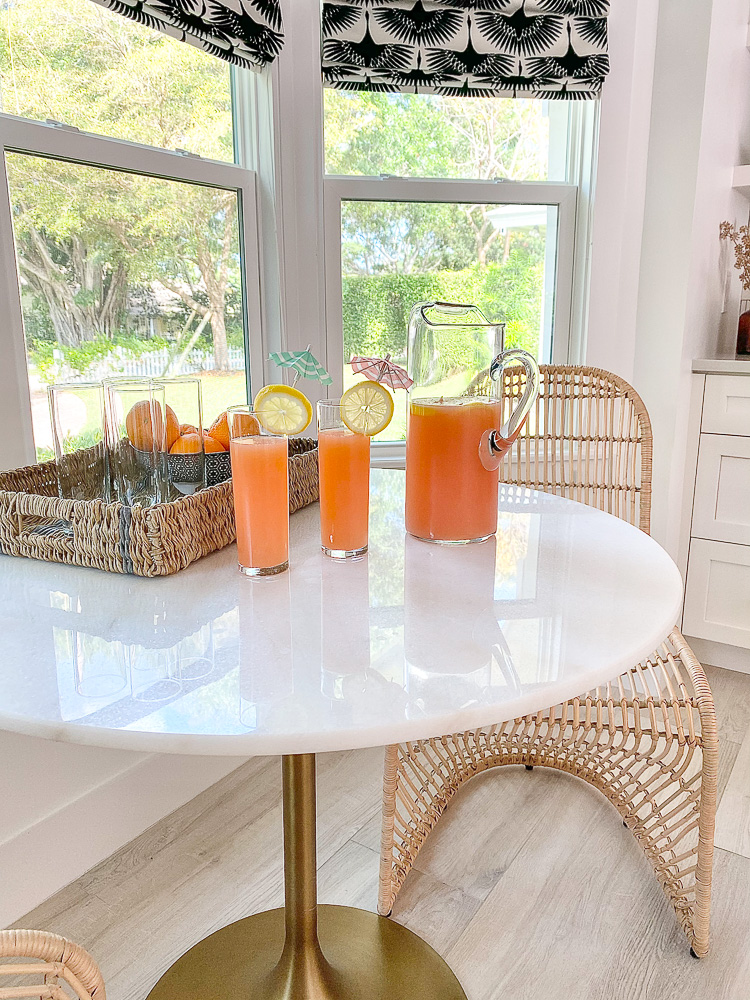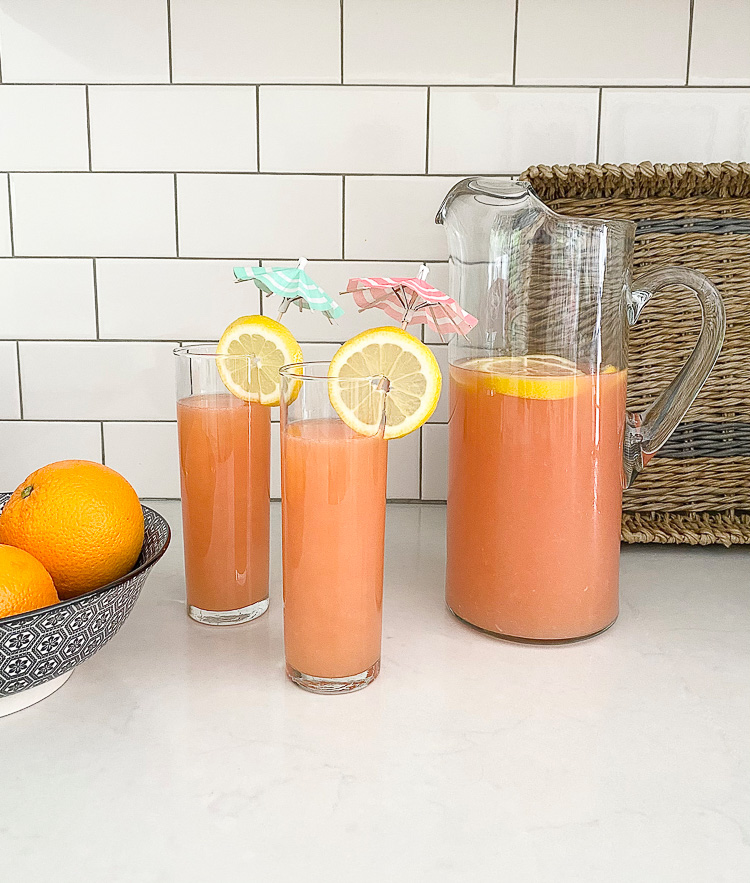 Scroll & Tap on Images to Shop