Hi friends! We have another week of beach cottage renovation reveals! Remember, last week I showed you the KITCHEN, DINING ROOM, and LIVING ROOM.  Pretty big transformations!  Well, it just gets better! Today I'm revealing my oldest son's bedroom which also turns into our guest bedroom when friends and family come to visit. Considering we are nestled right near the gulf of mexico, I went with a Surf's Up teen bedroom.
So what you are about to see is just a little dated.  Actually, as I was looking at what the bedroom looked like for the seven years we have owned the home I was kind of surprised at myself for not updating it sooner.  Keep in mind, we bought the home from a sweet older couple who apparently had a thing for wallpaper and wallpaper banners. Yes, banners (remember those??). Also, keep in mind that these before photos are just awful quality since I had no idea they'd ever end up on a blog, but here they are…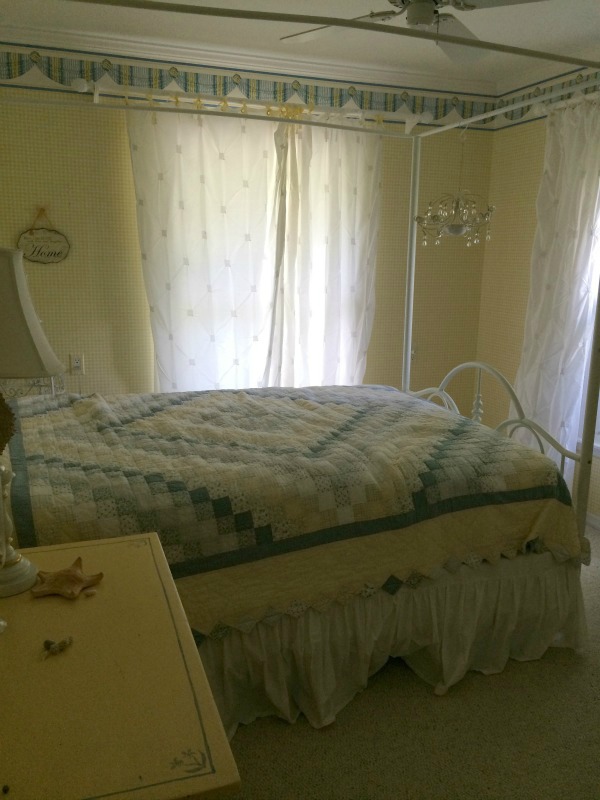 I was quite resourceful when we first furnished this room.  With it being our second home, it was my mission to furnish a 2600 sq foot home on an extreme budget. The metal canopy bed and dresser were under $60 from a thrift shop.  The mattress was bought new, of course, just clarifying! The quilted bedding was passed down from my mom. I didn't even get around to fixing that "E" that got knocked off the wall and broke.  The drapes were made from a duvet cover I had.  Way back when, I loved this shabby chic look.  Just not my style anymore and definitely not what a teenage boy bedroom should look like.  Actually our middle son claimed this room from day one.  He didn't seem to mind the yellow gingham wallpaper.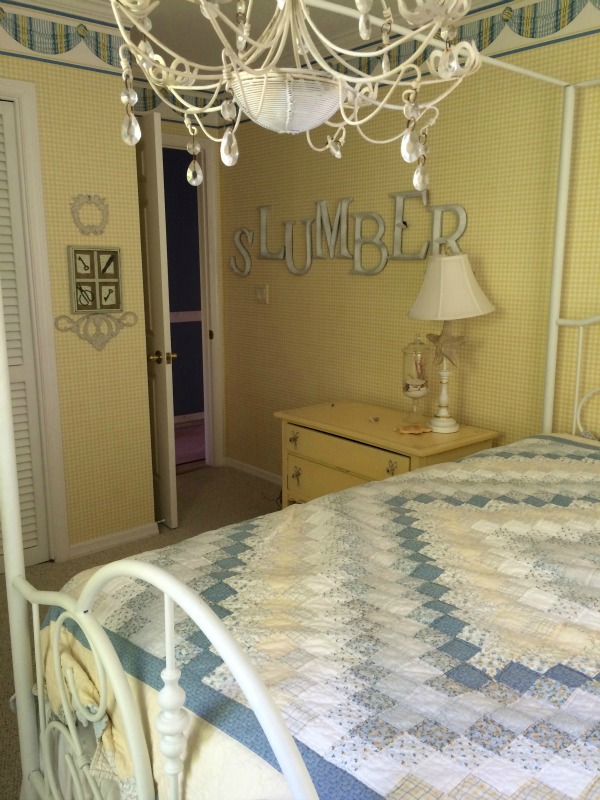 There was no way that wallpaper was coming down without a fight.  It was literally like a skin on the wall that would not come off.  I had brighter visions for this room and knew the perfect solution for those walls.
This room went from drab to fab with new floors and shiplap on the walls.  I can't claim the shiplap as a DIY my hubs and I did ourselves. We planned to, but with time constraints on our trips out here, we handed that over to our contractor. There are tons of DIY shiplap tutorials on Pinterest if you want to recreate this look.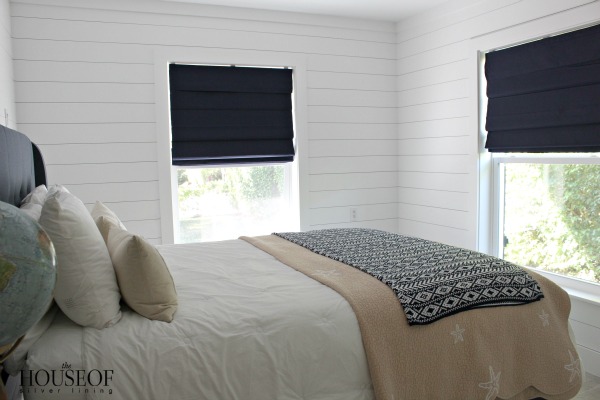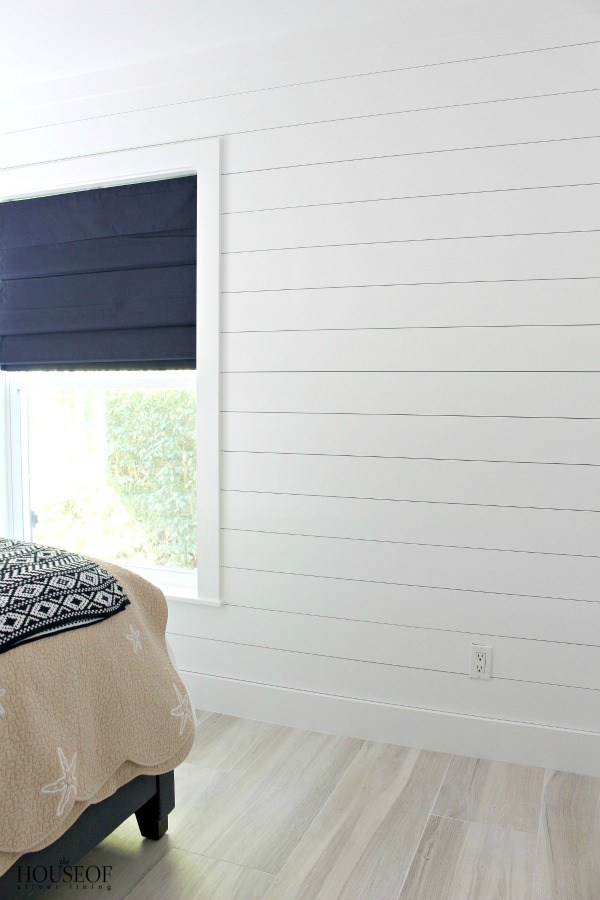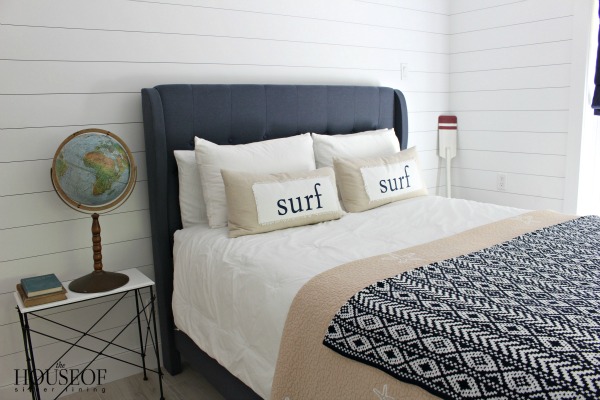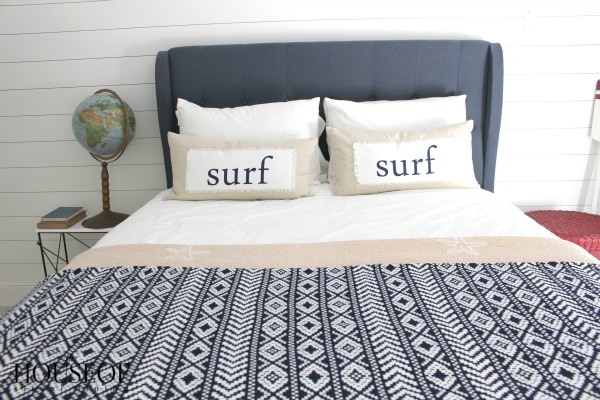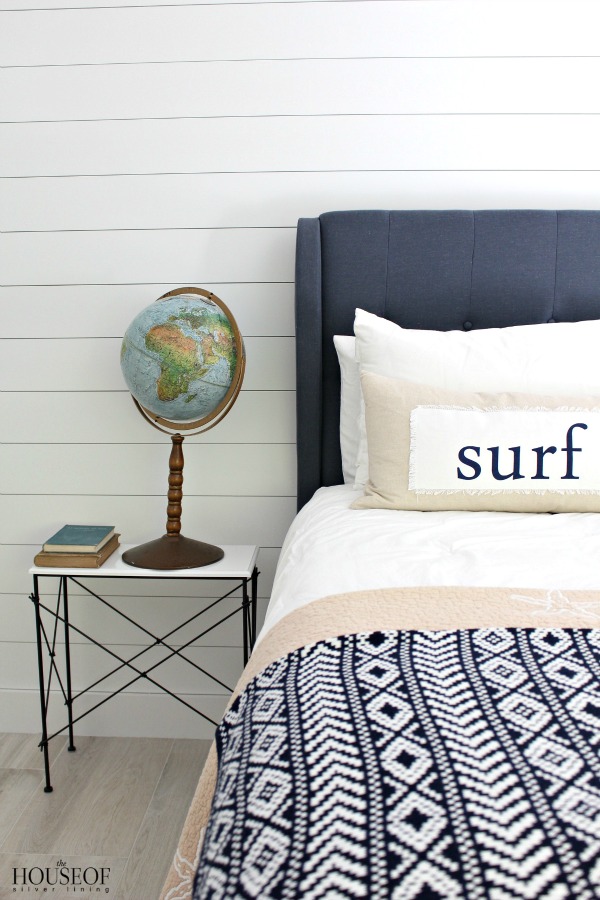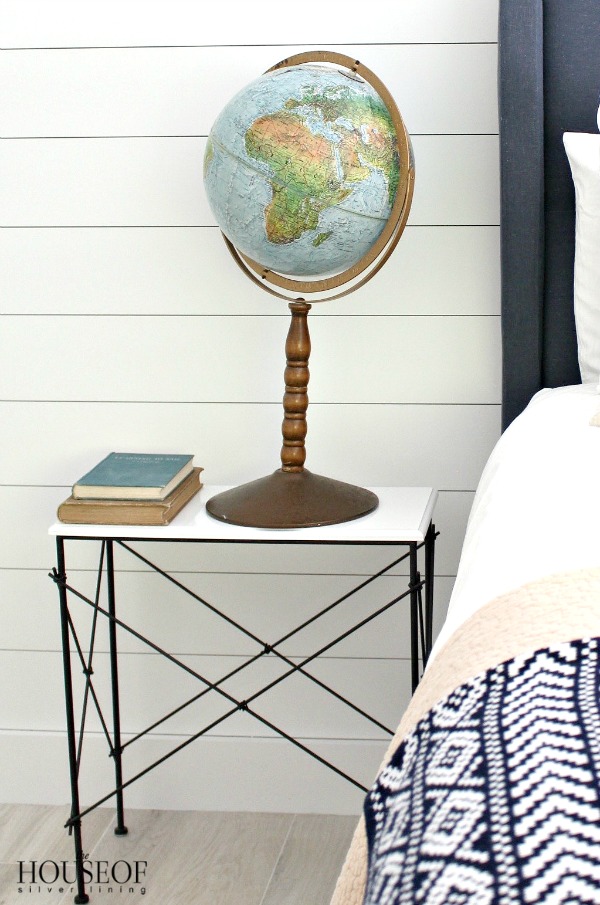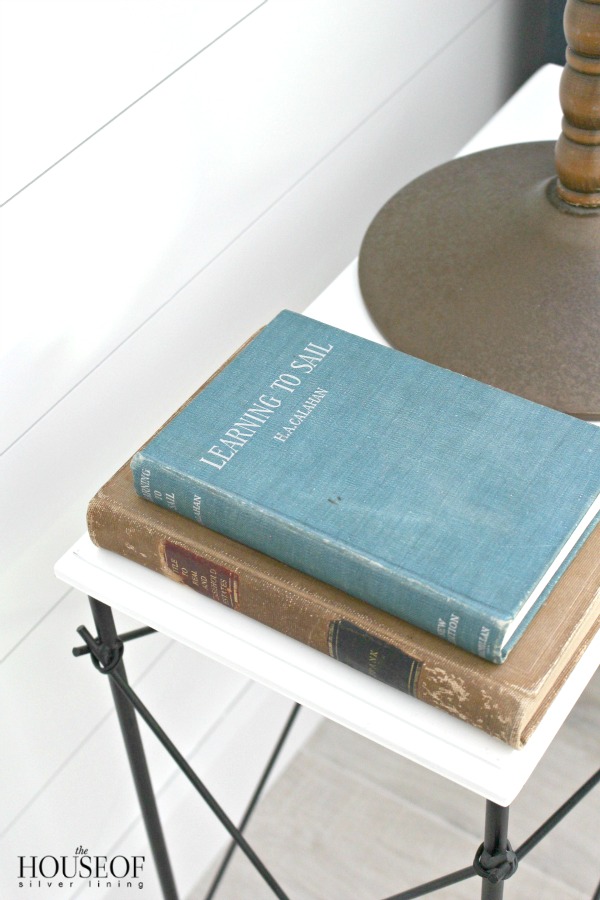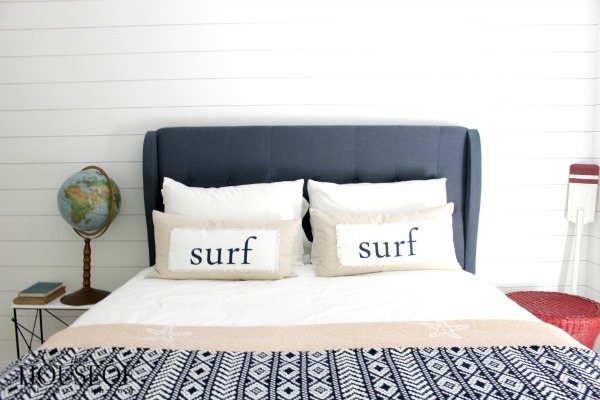 We replaced all interior doors in the home and I couldn't love these more! (Door Hardware-here)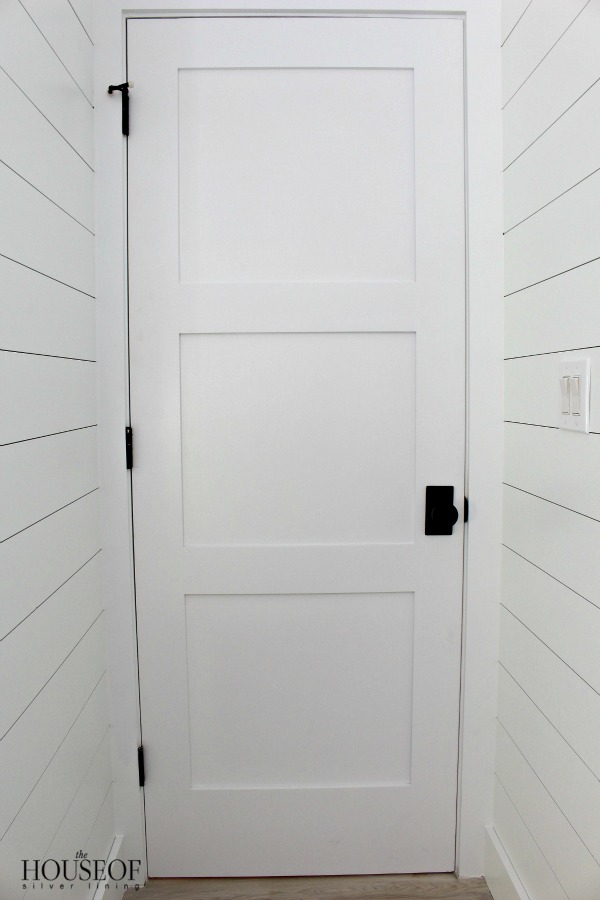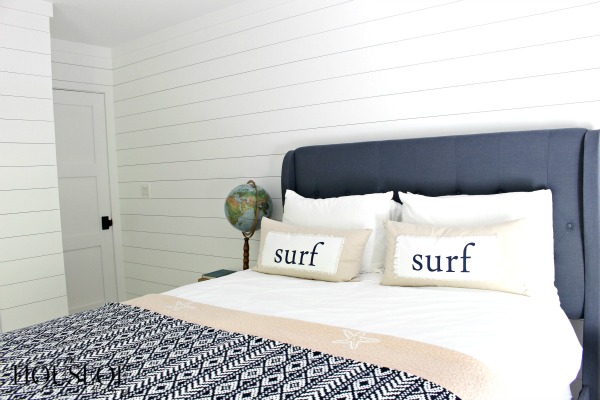 Bed | Roman Shades | Surf Pillows/Quilt/Coverlet-Homegoods | Globe (similar)
Additional Room Sources can be found HERE
With the wallpaper gone and new floors in, this room just feels cleaner and such a fun place for our son to hang out in.  With my intention of decorating with purpose in mind, I didn't go out and buy a bunch of stuff to hang on the walls.  The room may look a little bare for now but I'm just enjoying the newness of it.  The walls may get filled with meaningful art over time.  I'm still on the hunt for a new dresser and lamps.  I have some ideas of what would look good in here, just waiting for a few sales though. The little globe and books were from thrift stores years ago.
Over the next few months, I'll be sharing some updates to this room as it evolves.  In the meantime, my son loved moving into his own room and to no longer be sharing the other bedroom with his brother.  You can see more of that room in the original beach cottage home tour HERE.
Still to come:  Master Bathroom & Boy's Bathroom