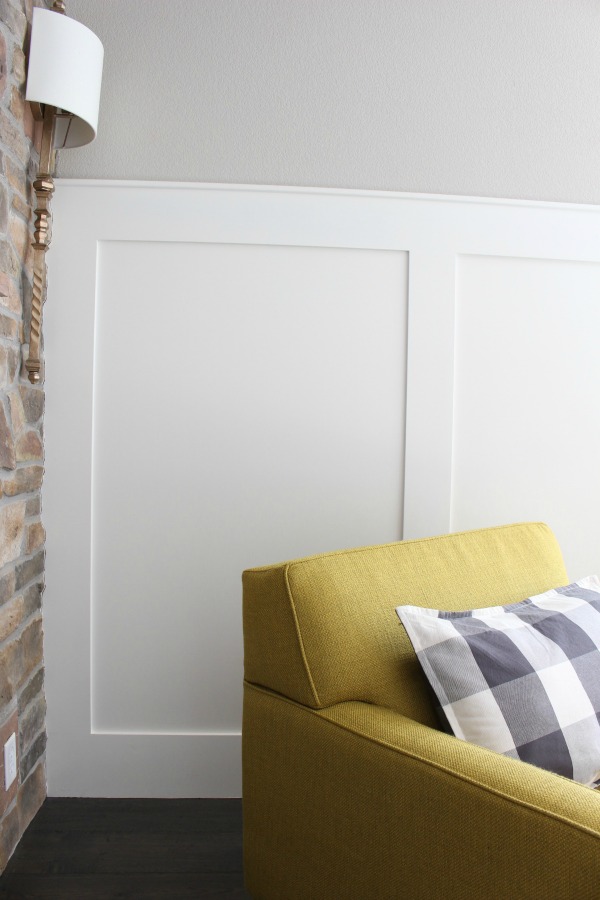 I want to start this post by saying thank you for the positive response you gave me on my "Be Your Own Kind of Beautiful" post!  I always LOVE to read your comments and emails, as well all the love you show over on Instagram!  Does this little mustard chair look familiar??
Today, I'm showing you one glimpse of what our basement family room looked like before we gave it a pretty little face lift.  A photo can speak for itself.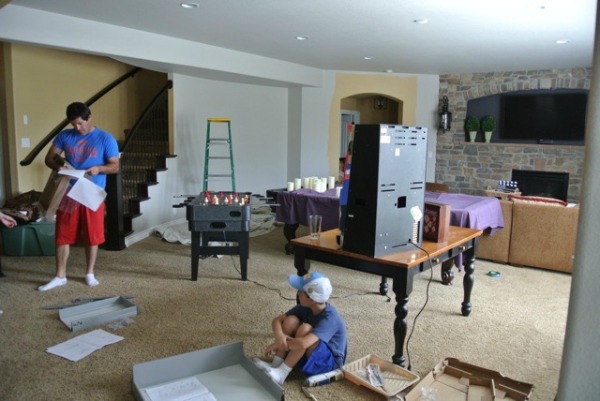 Well that's a humdinger, right?! We actually were in the process of building our bar (Bar Makeover HERE) so that explains why everything is just kind of randomly scattered. When we built the home six years ago, we pretty much just through some carpet in a big room and filled it with our older furniture.  You can see that those yellow walls were on their way out already when I took this photo.  The grey paint that we have now repainted our entire home in is Revere Pewter by Benjamin Moore.  I actually had this color mixed in a Valspar paint through Lowes.  They can color match any color as long as you have the name for them to look up on the computer.  I went with Lowes because it's right down the road from us, so obviously that is super convenient.  Take notice that the walls were still a little boring even with the new paint going up.  The carpet was in excellent condition and was only two years old, however, with all the entertaining we do down here I was beginning to cringe thinking of what carpet harbors.  I wasn't a big fan of the brown carpet either, but it did serve us well by hiding any spots.
So what does new paint, new floors, and a whole lot of board and batten do to a room?
This!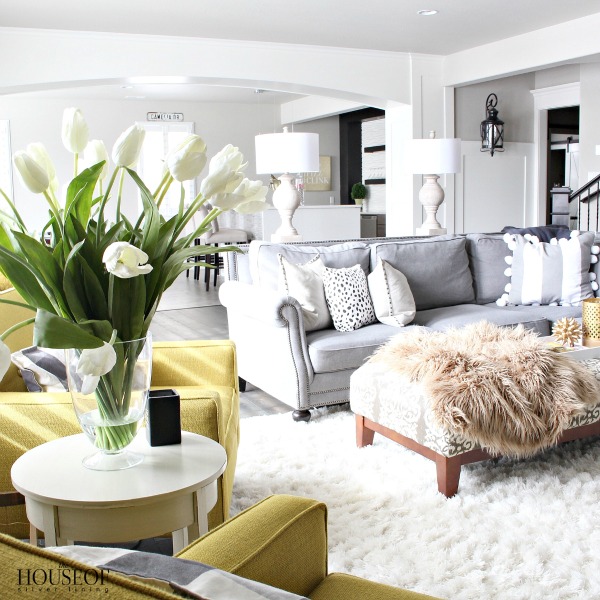 Is this even the same room? Yes, you're seeing the view from the fireplace looking into the bar area.  If you look closely you'll see my office tucked off to the right there.  What I really want to point out is the board and batten on the walls.  Remember this photo from our bar area?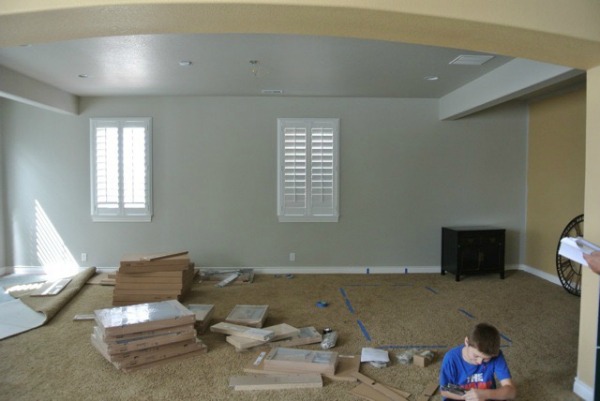 The large archway separating the family room and bar area was just boring.  We added the trim and molding detail on each side of the arch and carried it from one side of the room to the next.  Now the two areas feel defined but not separate.  I love to beef up the architectural details in a home to make features stand out.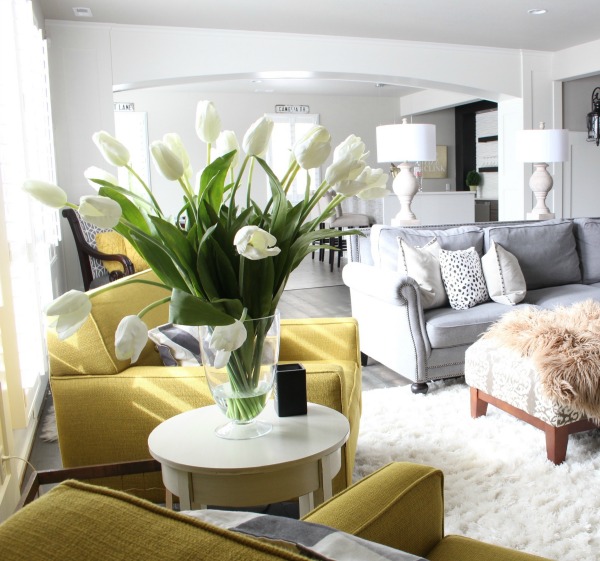 We carried the board batten throughout every wall in the family room and accentuated the arched hallway entrance going into the guest bedroom/bathroom area.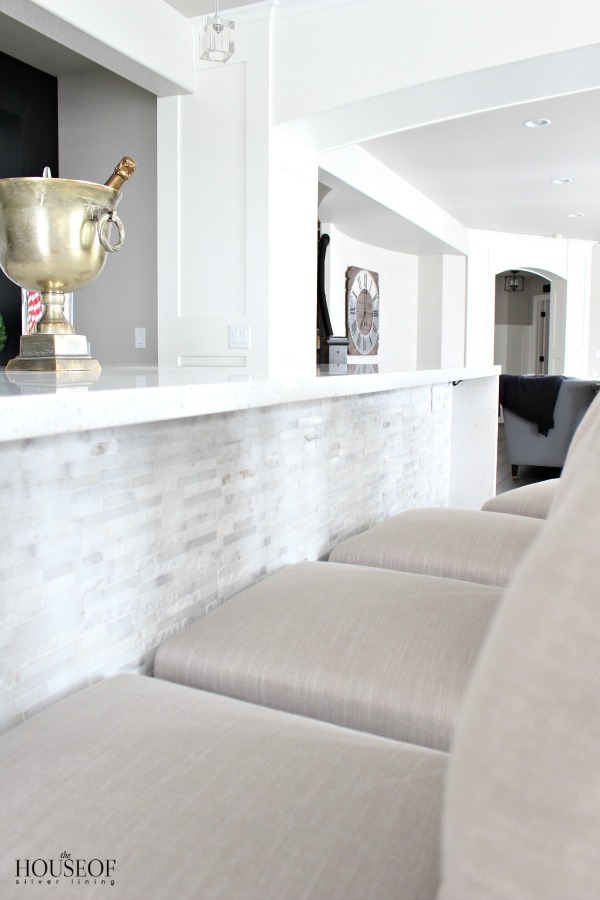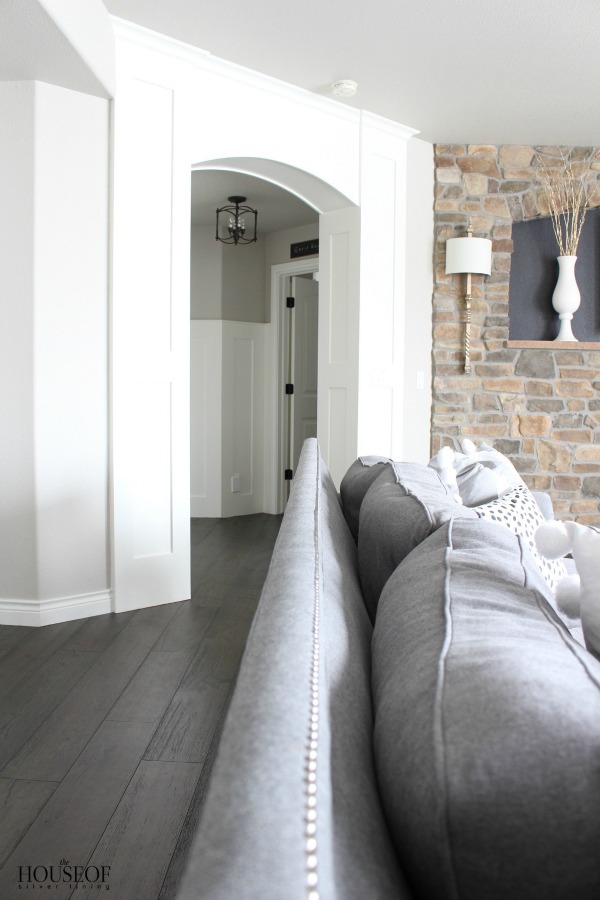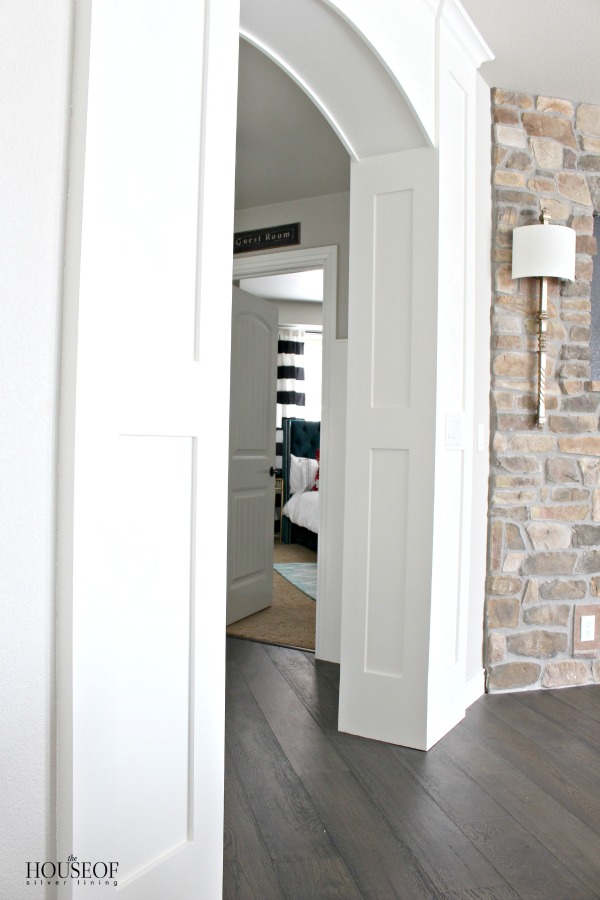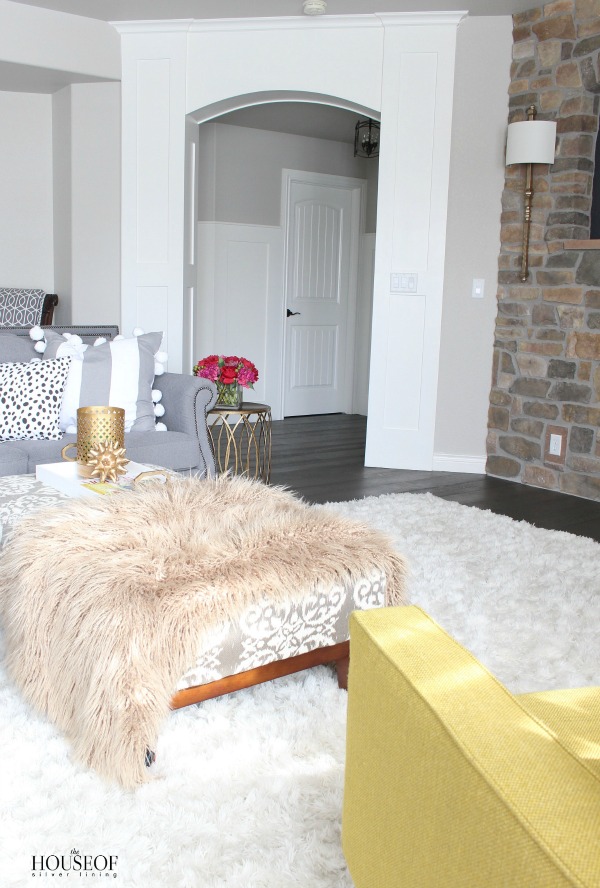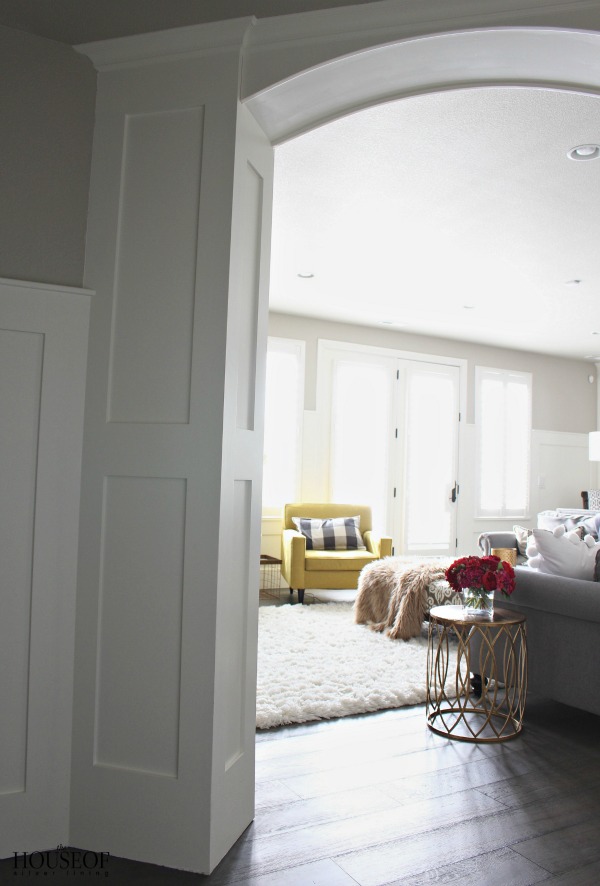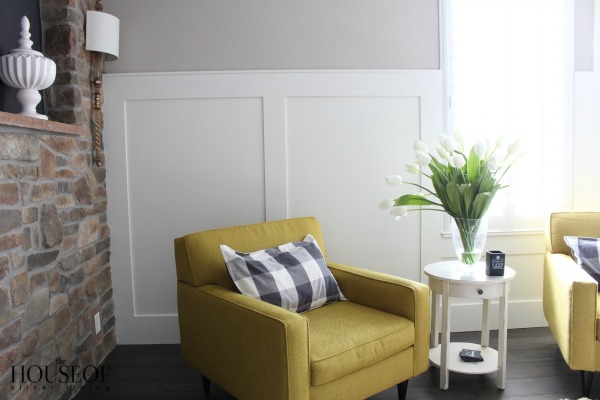 What I love about board and batten is that it holds its own in making a statement on a wall. I don't feel the need to decorate my walls with anything more because I really think that the clean lines and layered look are just enough.  Sure, it would also be pretty to layer some nice art for more visual interest, but for me, I'm loving this minimalist look.  I think those chairs are bold enough on their own so I don't want to rob them of their glory.
We installed the board and batten when we built the bar over two years ago, but last summer we decided to remove the carpet and add hardwood.  I went with a darker color just to be consistent with the hardwood floors in the rest of the home.  The floors we went with are Kingston Oak by Shaw.  I love the 8″ wide planks and the hand scraped finish.  I've had several ask where they can source my floors from.  Apparently, this floor may be discontinued now.  I'm not exactly sure, but when I do a google search I can't find the exact one.  I have no idea why it would be discontinued since it is a great floor, but things like this happen sometimes.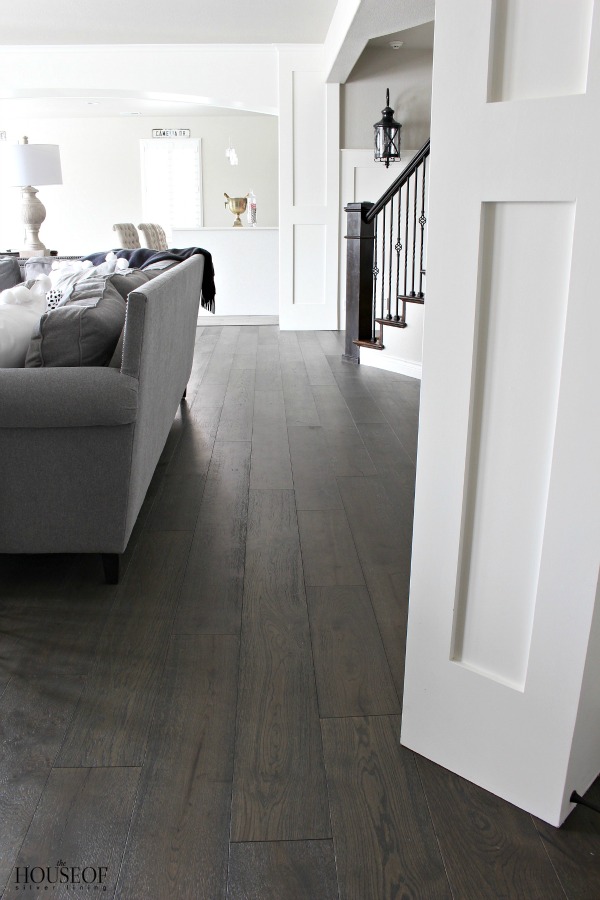 We use our new family room quite a bit.  It's my favorite space in the home and proves that you can have both style and comfort in one room.