The Forest Modern Christmas Home Tour: The Kitchen
Hello and welcome to our very first Christmas tour in our new home, The Forest Modern!! I'm so excited to open up our home to you this holiday season as I'm participating in the Styled For The Season holiday tour along with a fabulous group of bloggers! For those hopping over from my dear friend, Bree's home at ZDesignatHome, welcome!! I sure hope you visit all the homes in this tour!  I know each one will get you in the holiday decorating spirit! I'll link to each home at the end of this post.
A little background on me for those of you who are new here today. I live in Colorado with my hubby of 21 years and our 3 boys. Three years ago, we began the journey of designing and building our home which affectionally became know as The Forest Modern. Named so as it is nestled among 5 acres of a beautiful forest. With no floor plan in mind and only a vision, I sketched out each room on paper and began connecting them like pieces of a puzzle. I had no clear direction of how our home would look but I put a tremendous amount of faith in myself to somehow design this dream home. I stumbled my way through the entire design process. From exterior elevations to every single intricate detail within the home.  We broke ground in March of 2017 and finally moved in this past June. Those construction days were all consuming, but the end result was more than I dreamed it would be. Through it all, I remember dreaming of how I would decorate for Christmas in this home.  The time has finally come and I welcome you this holiday season as my first time holiday guests! I'm so happy you're here visiting!
A glimpse at our first snowfall.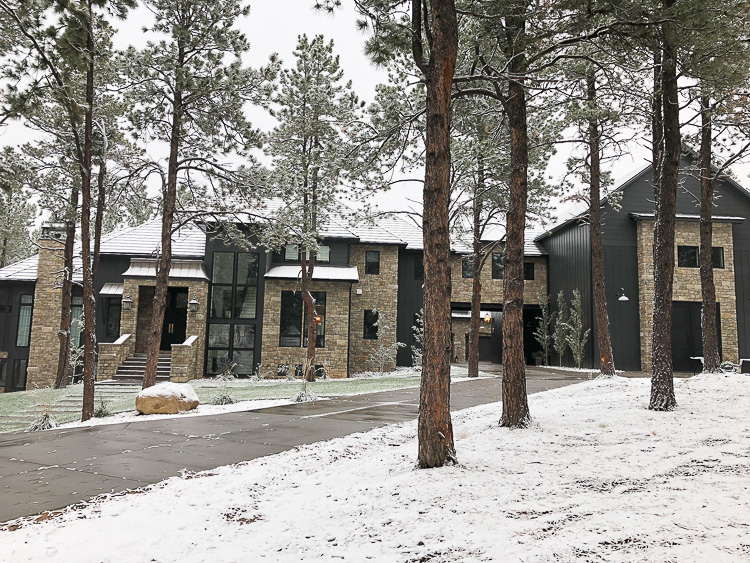 Today, I'm sharing what Christmas looks like in our new kitchen. If you want to see more detailed information about our kitchen design, you can read about it HERE. Also, I'd love for you to tour the rest of our home HERE. I'll be sharing more rooms over the next two weeks of our home styled for Christmas so I hope you'll come back! Now go grab some hot cocoa and enjoy all the photos! I took too many but I love our kitchen so much that I wanted to show it all!  My styling approach is very simple this year. You'll see that it doesn't take much to make a home feel festive for the season.
**affiliate links used in this post. See our full disclosure and policy HERE.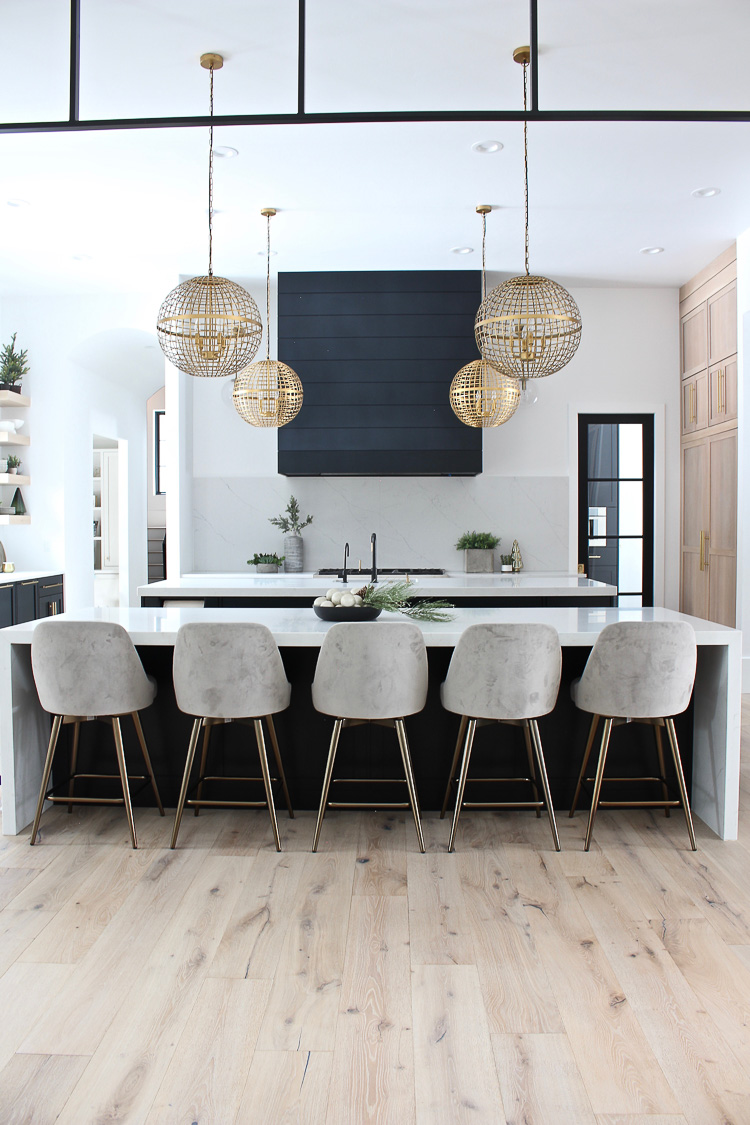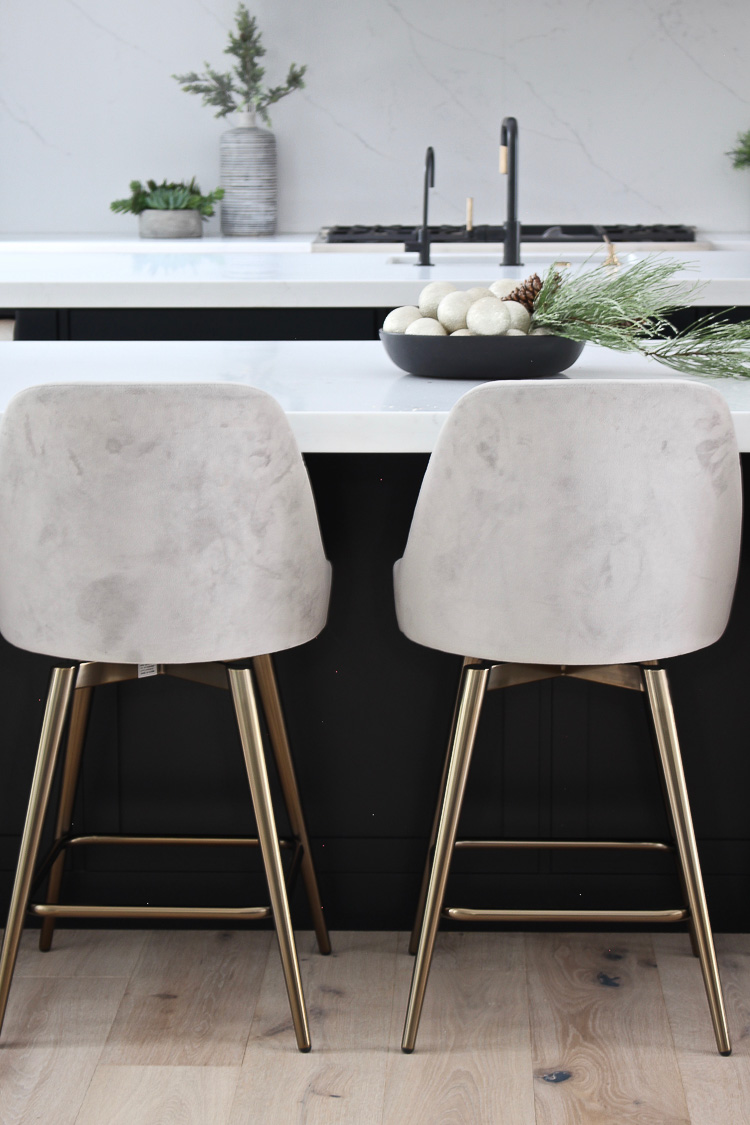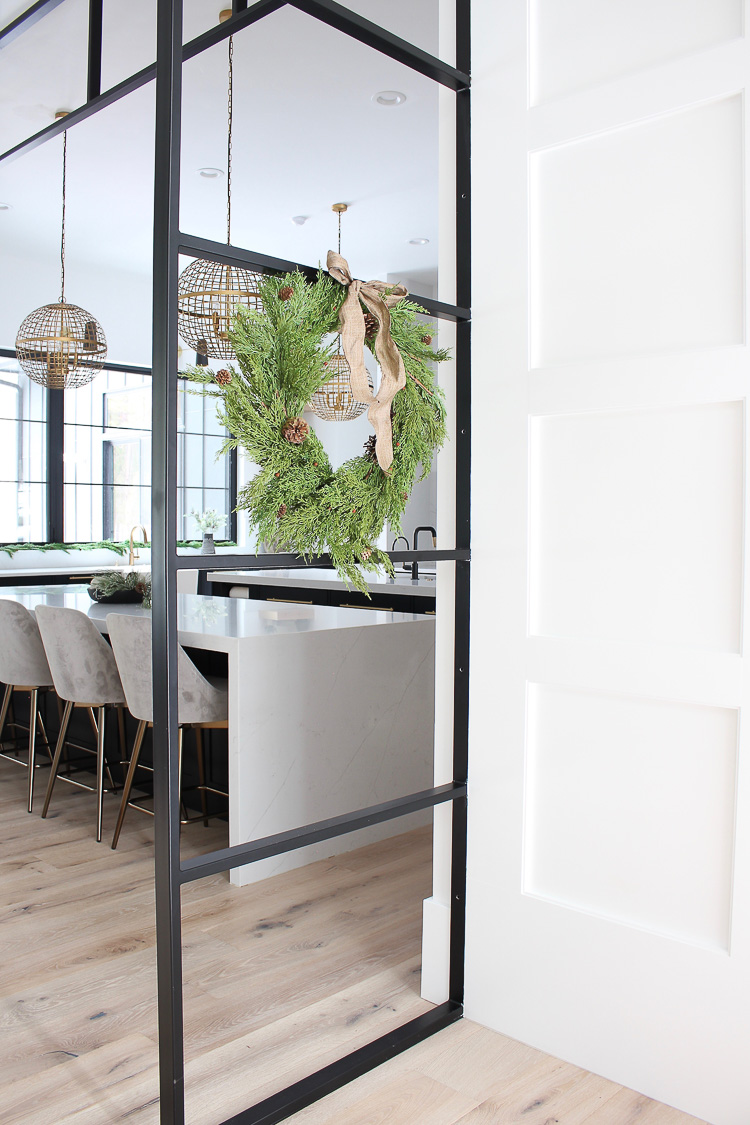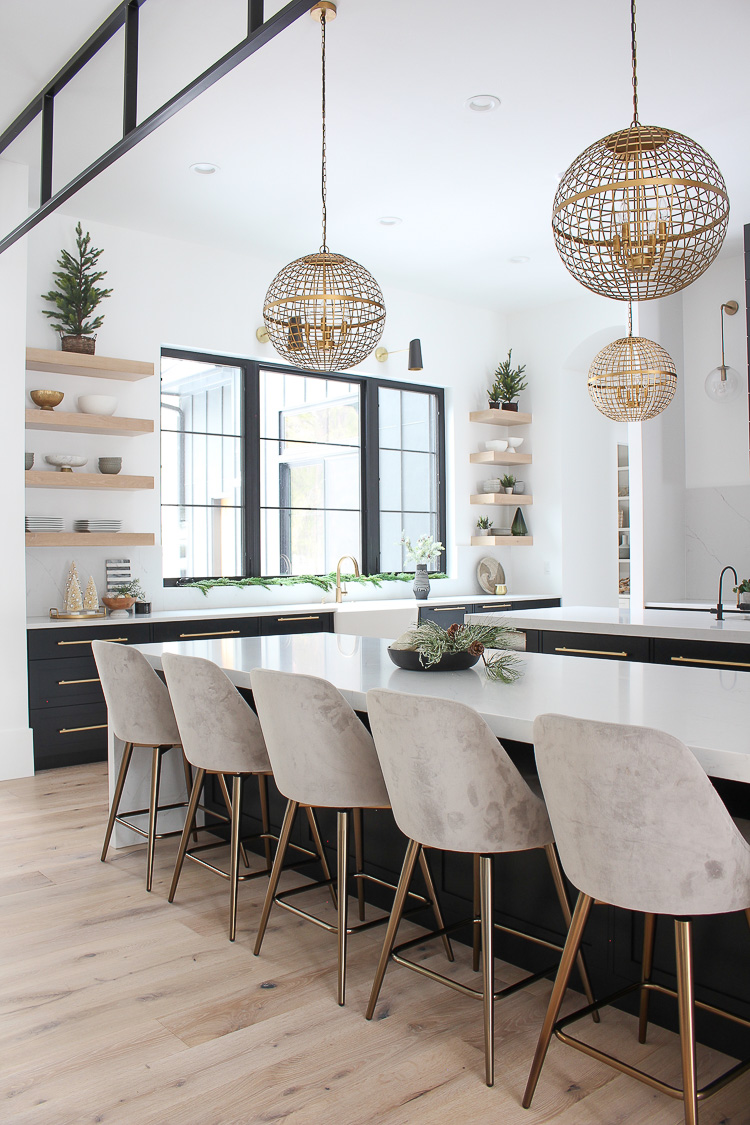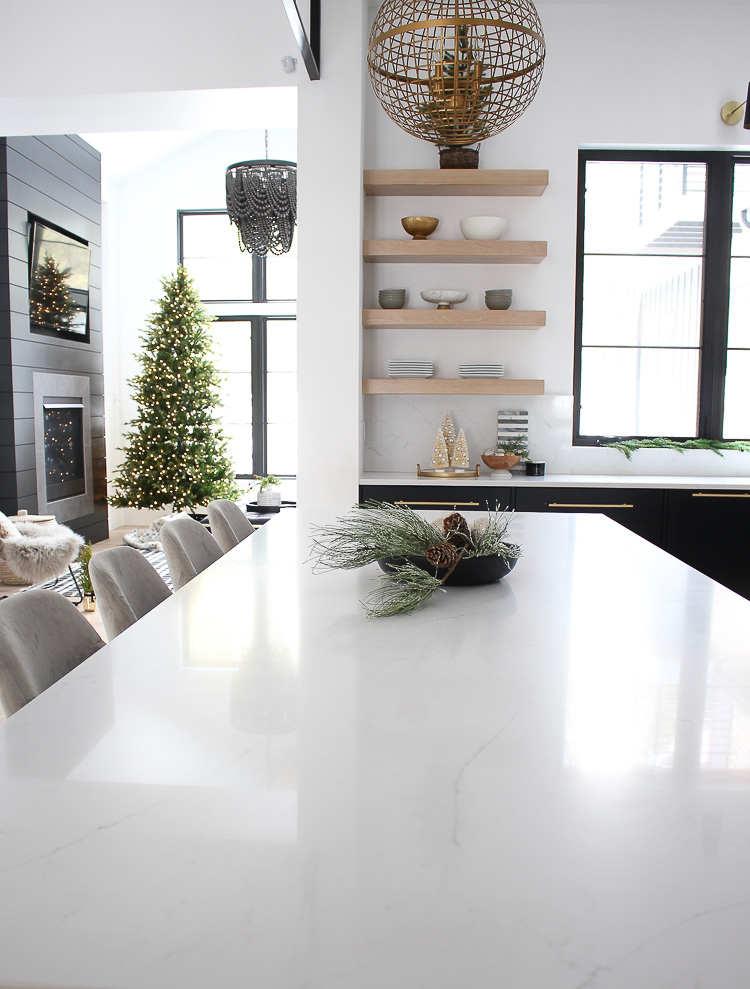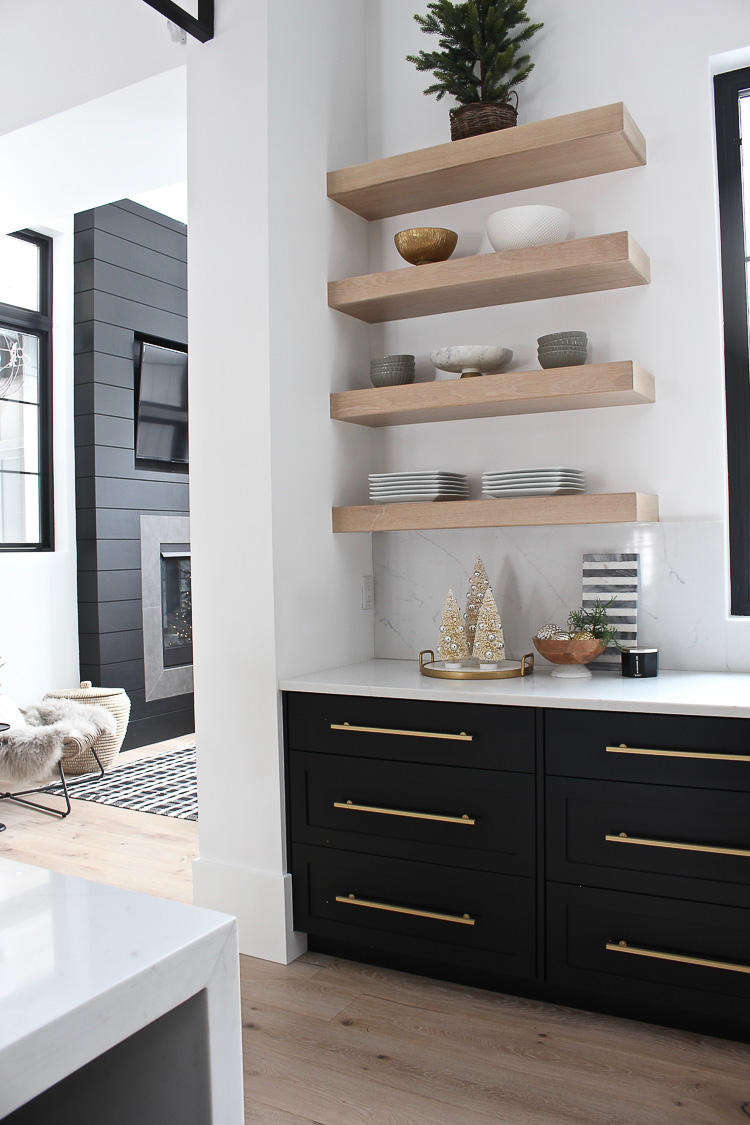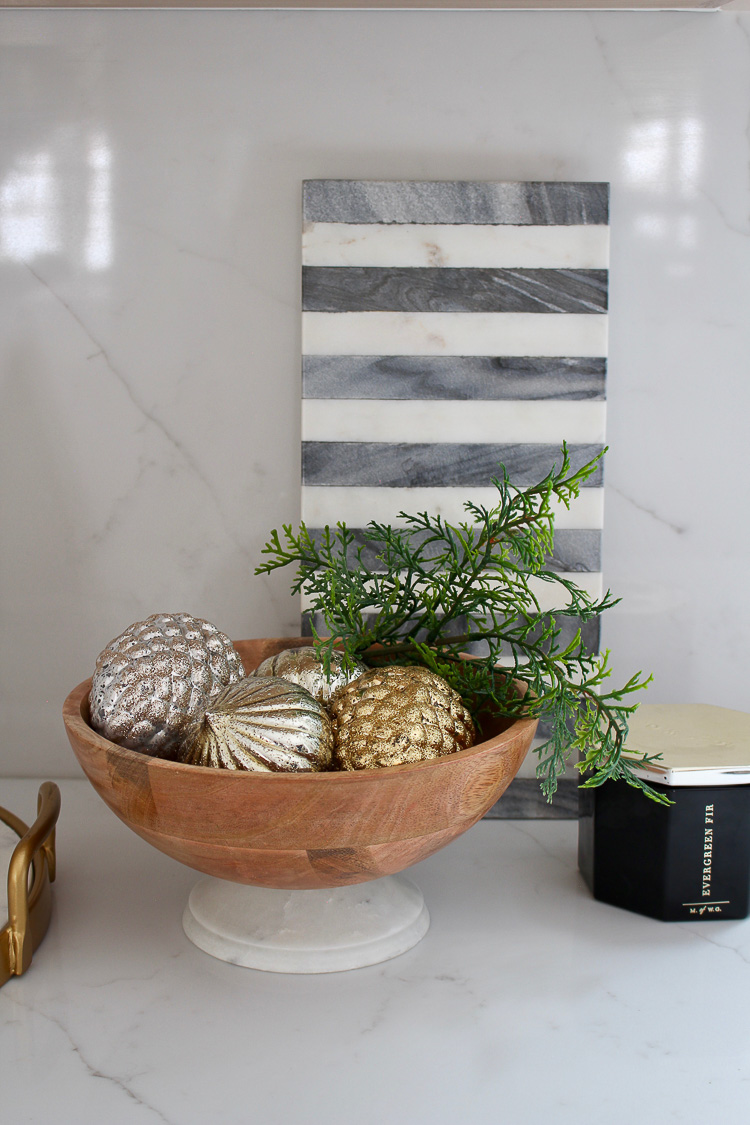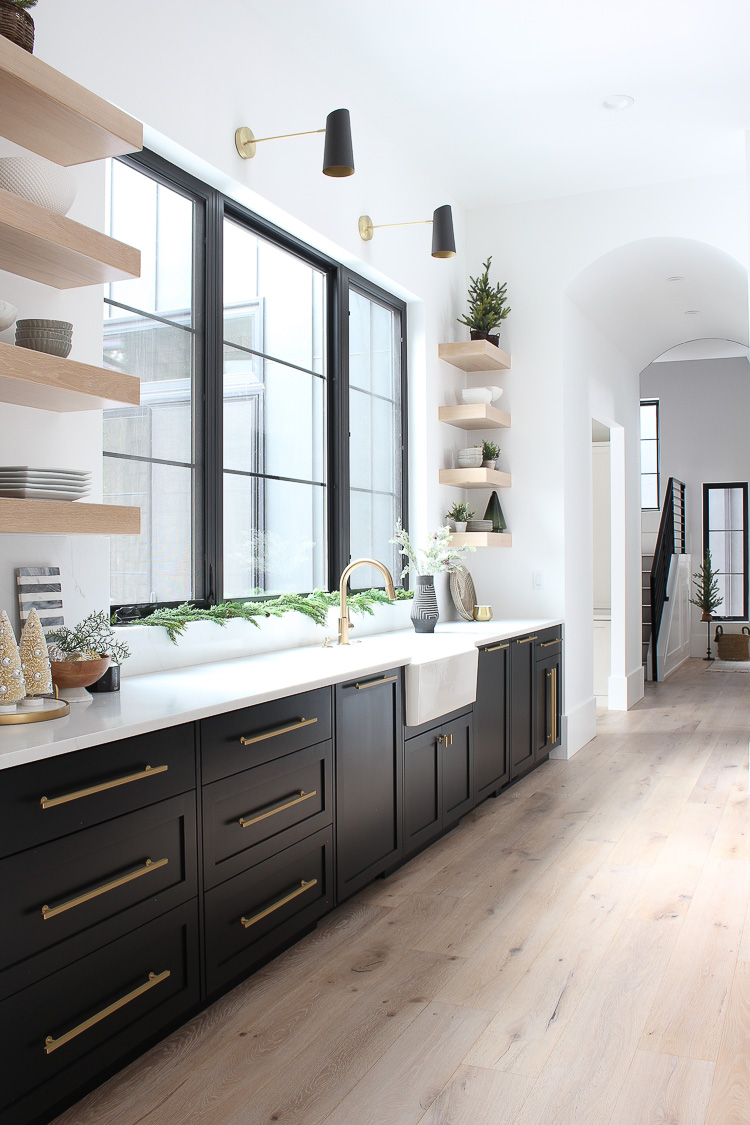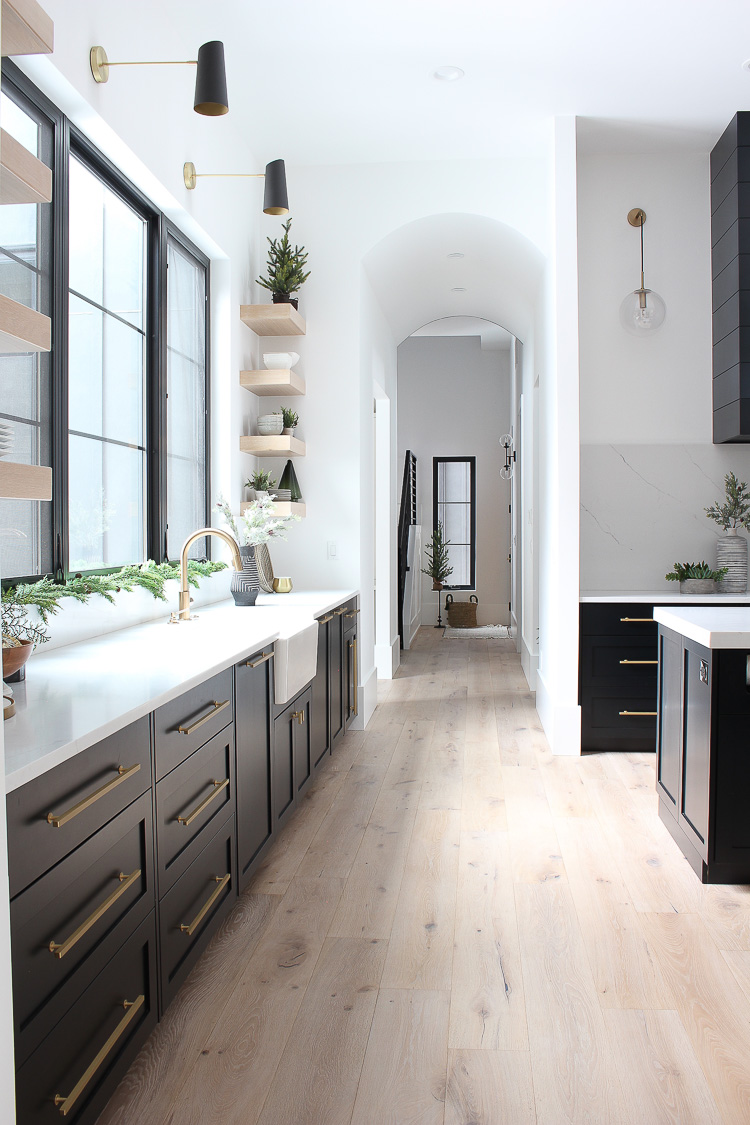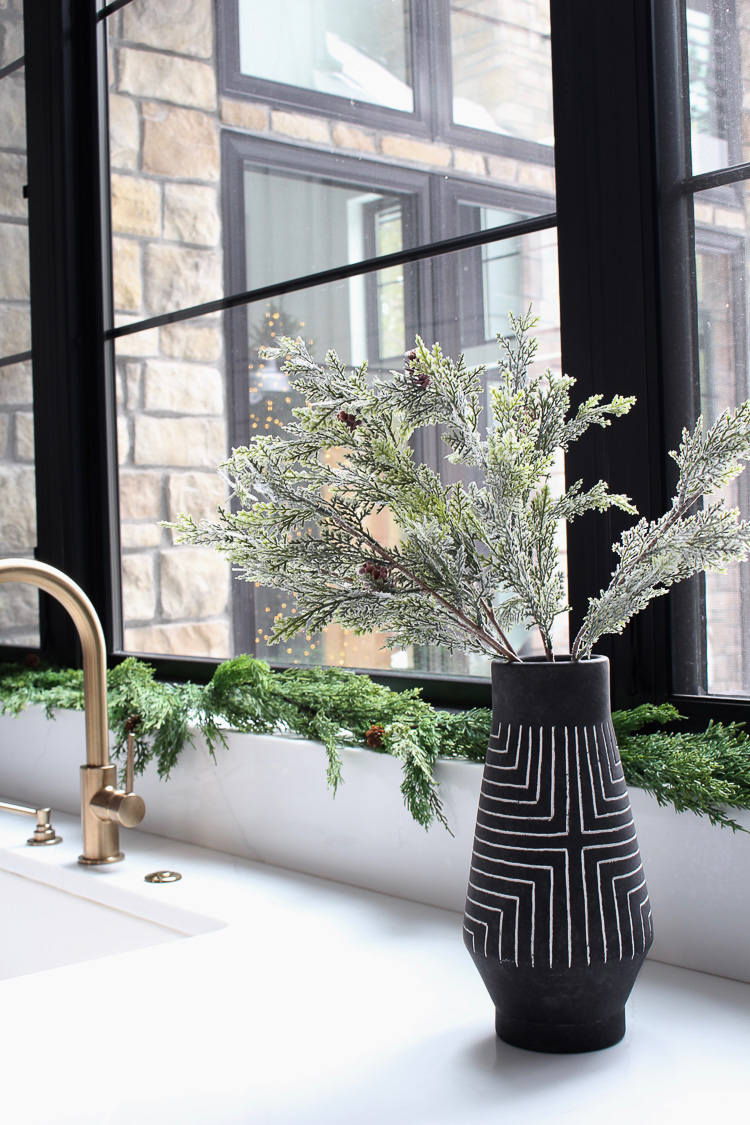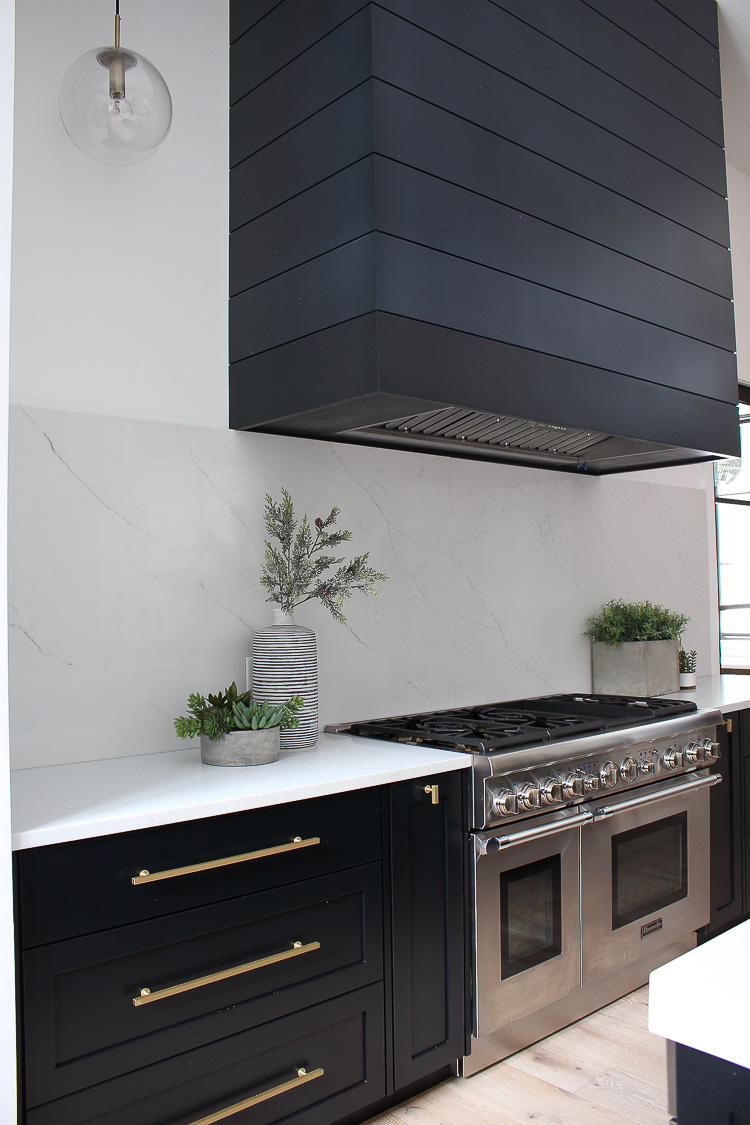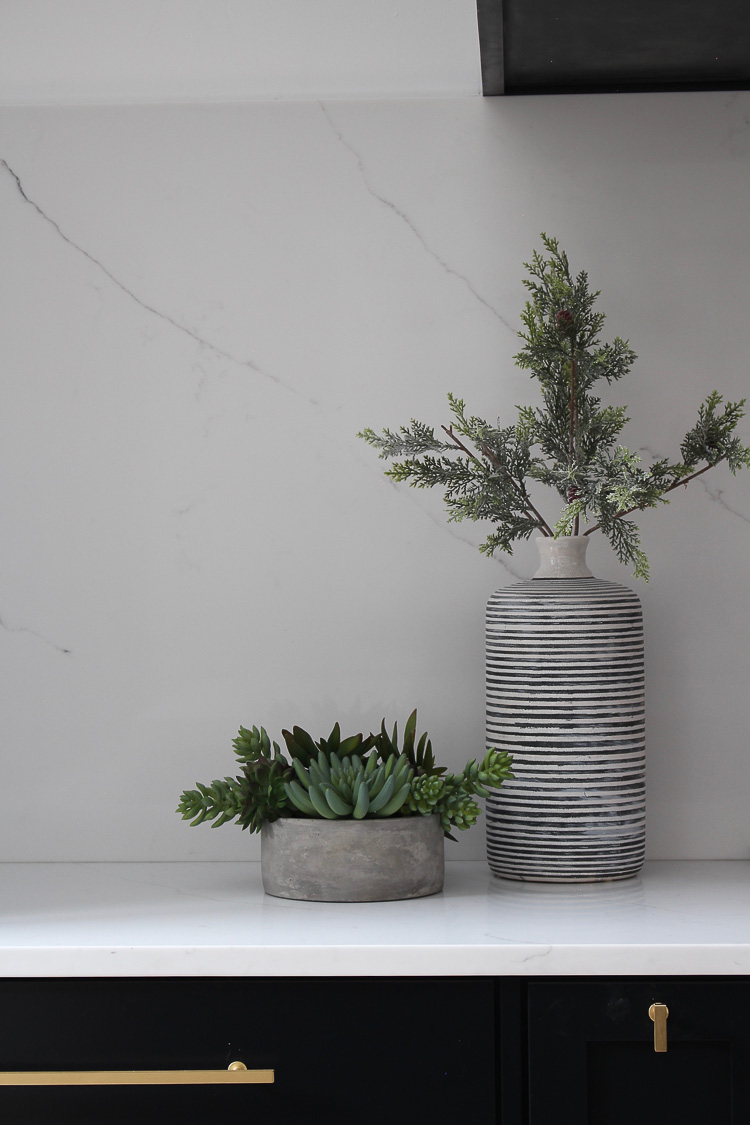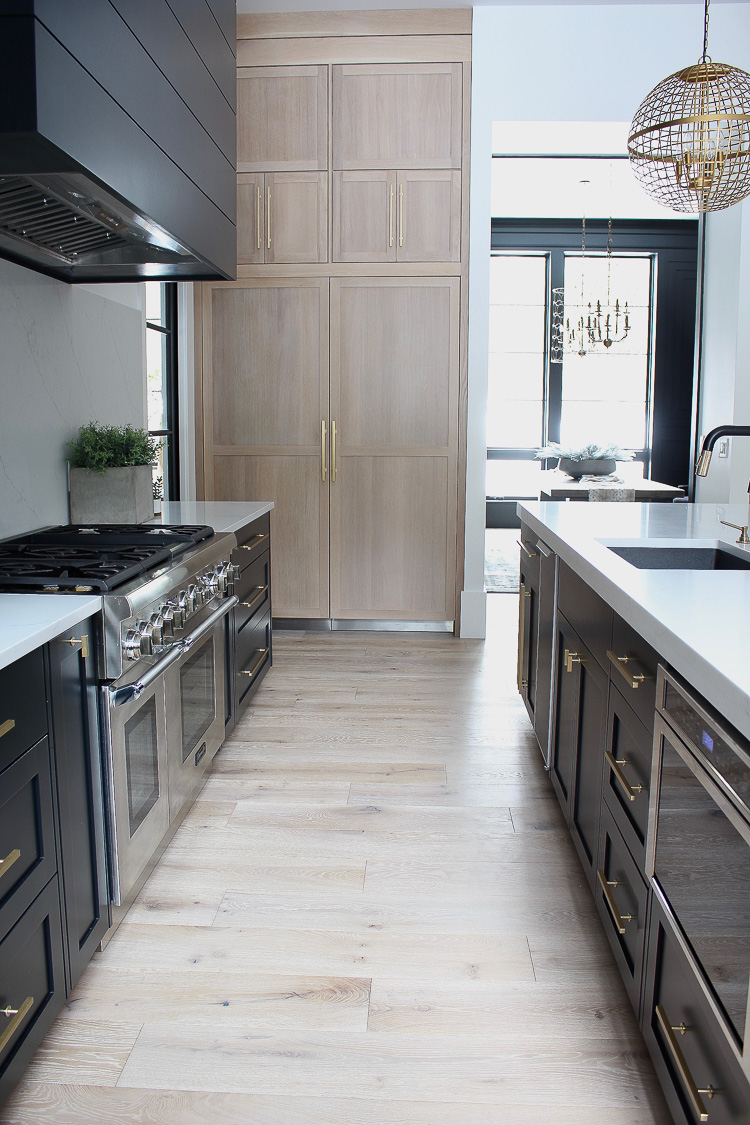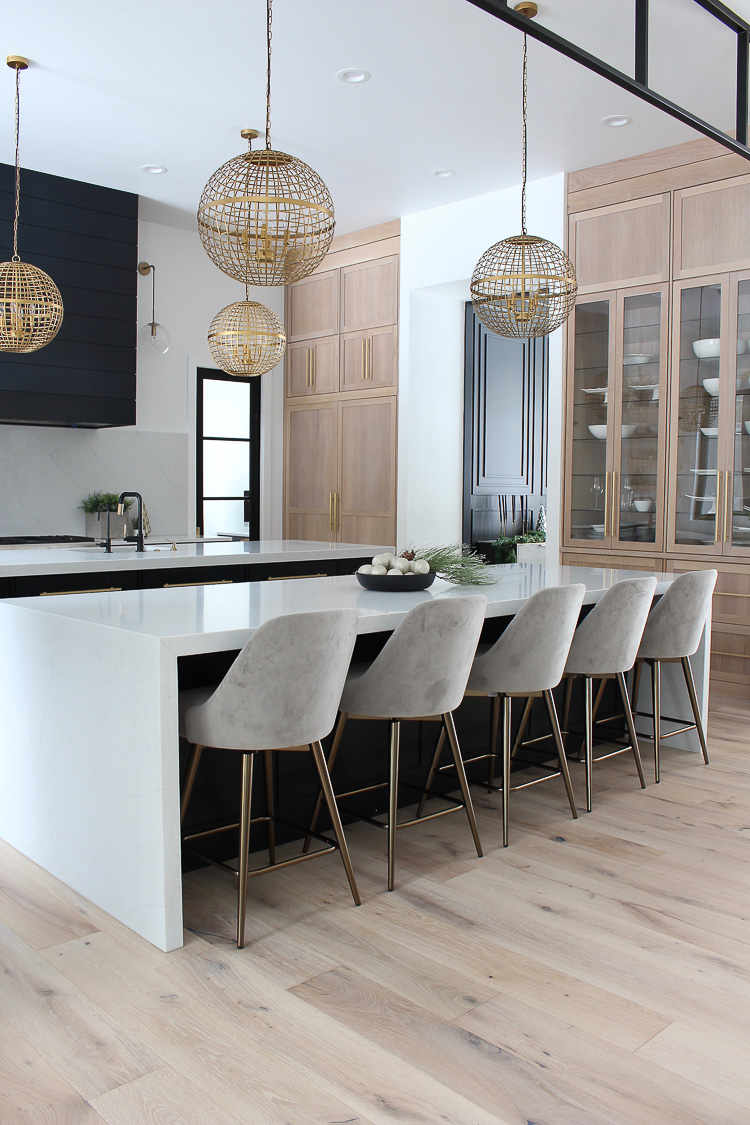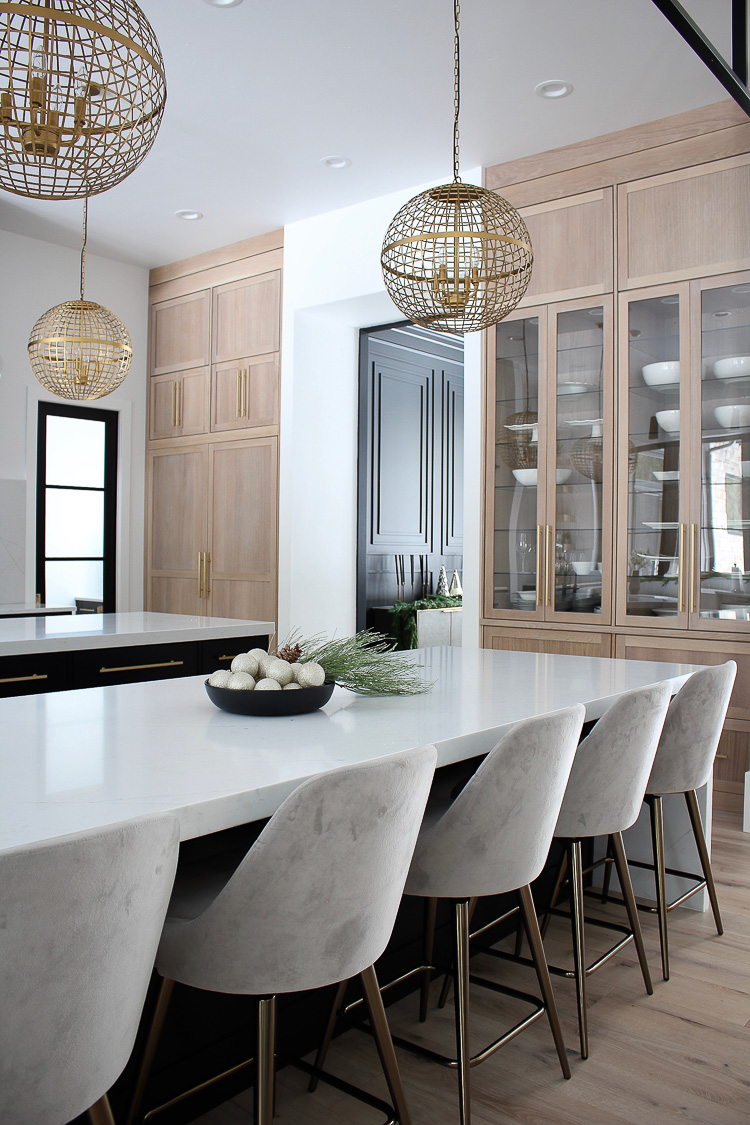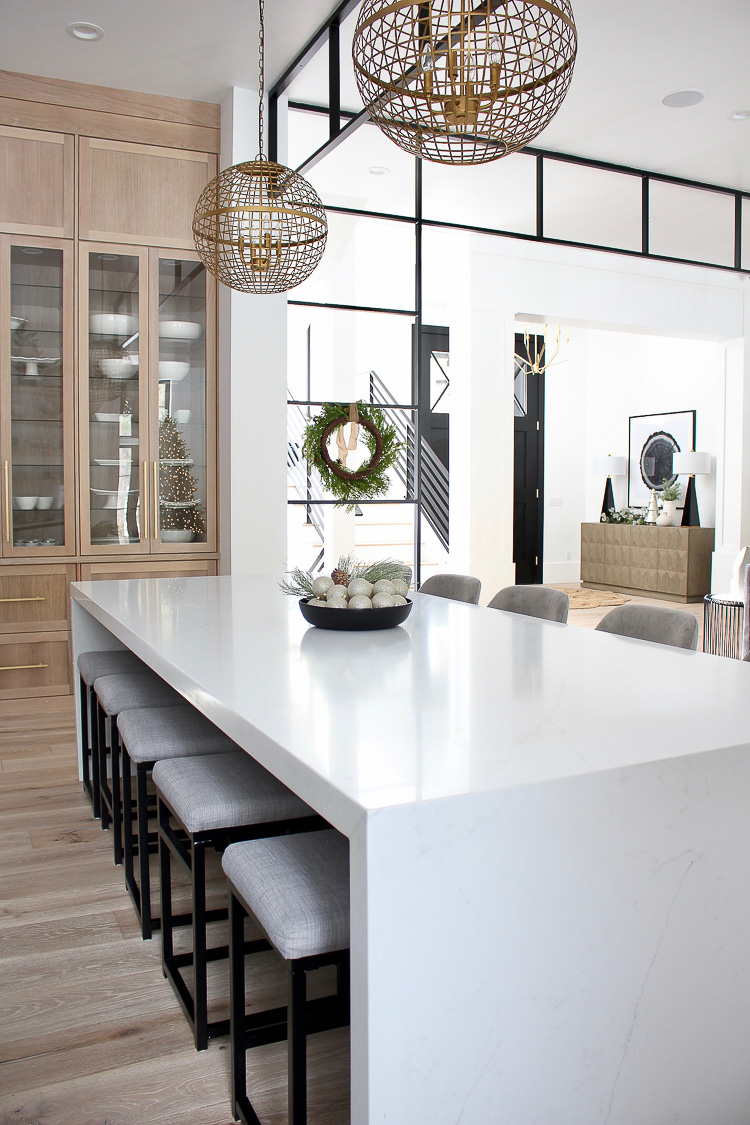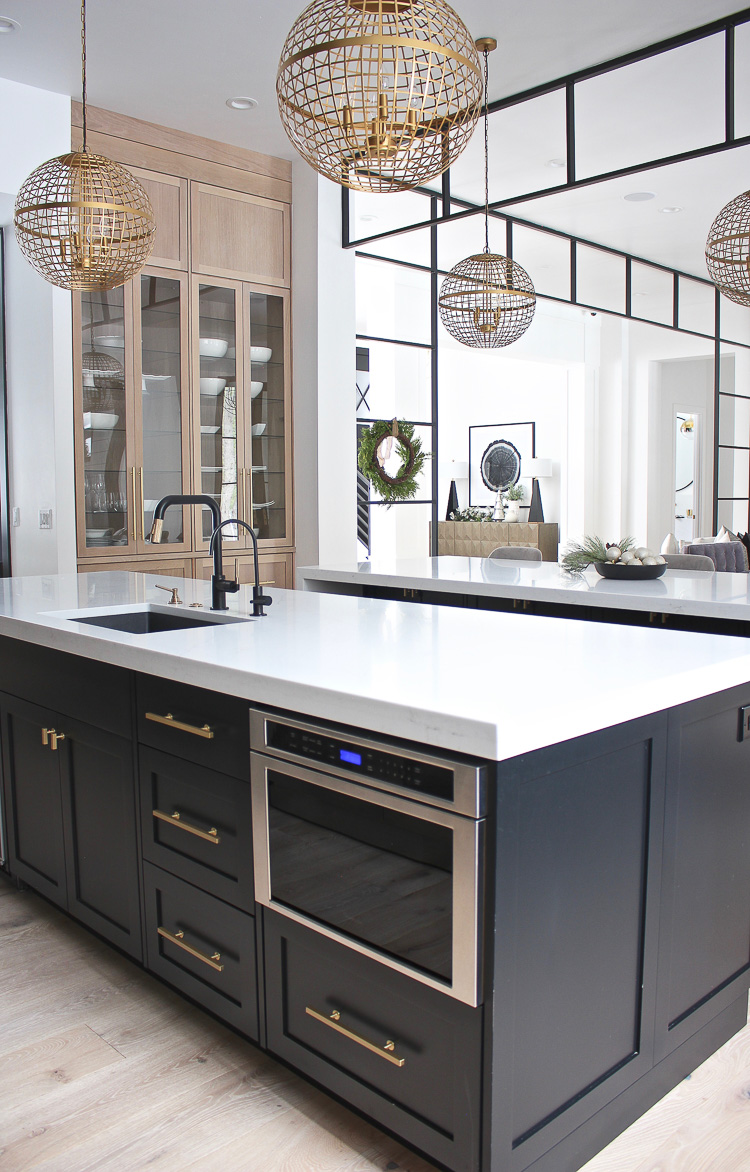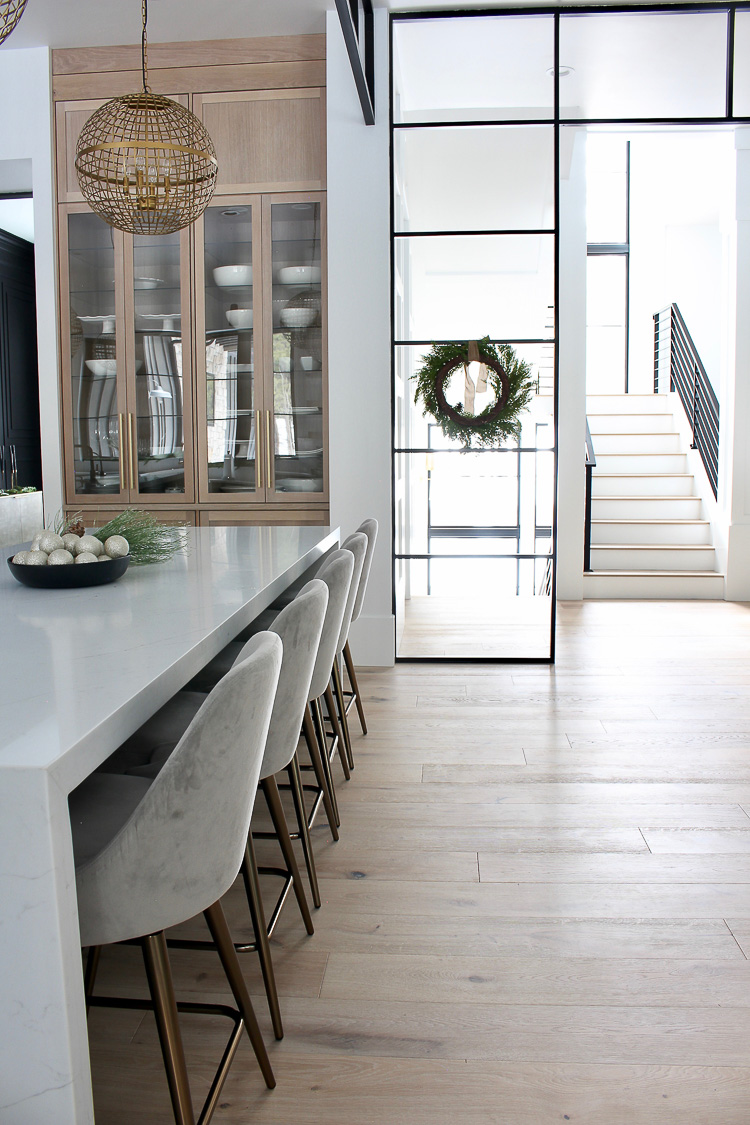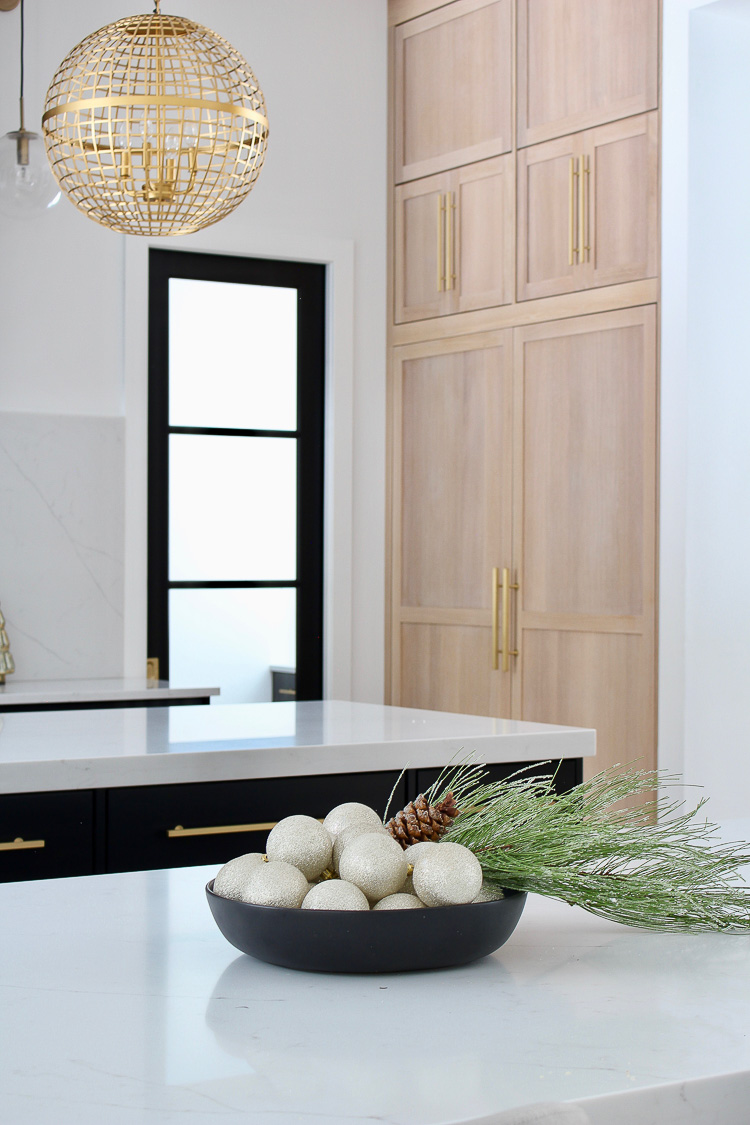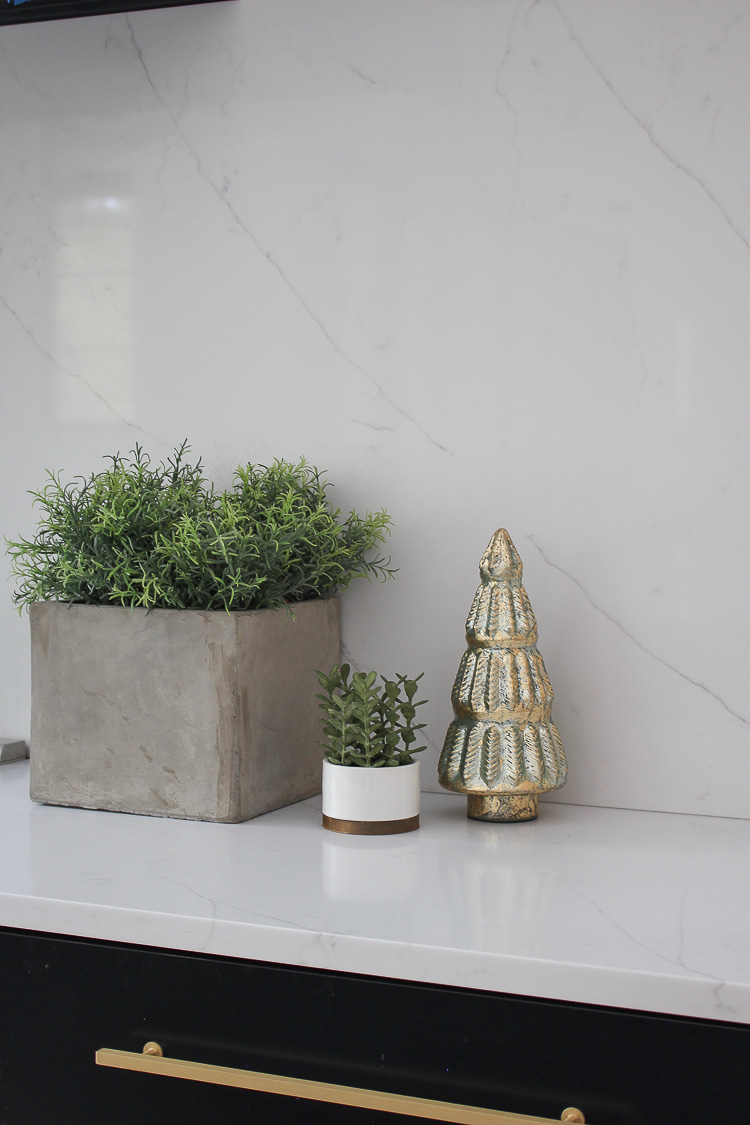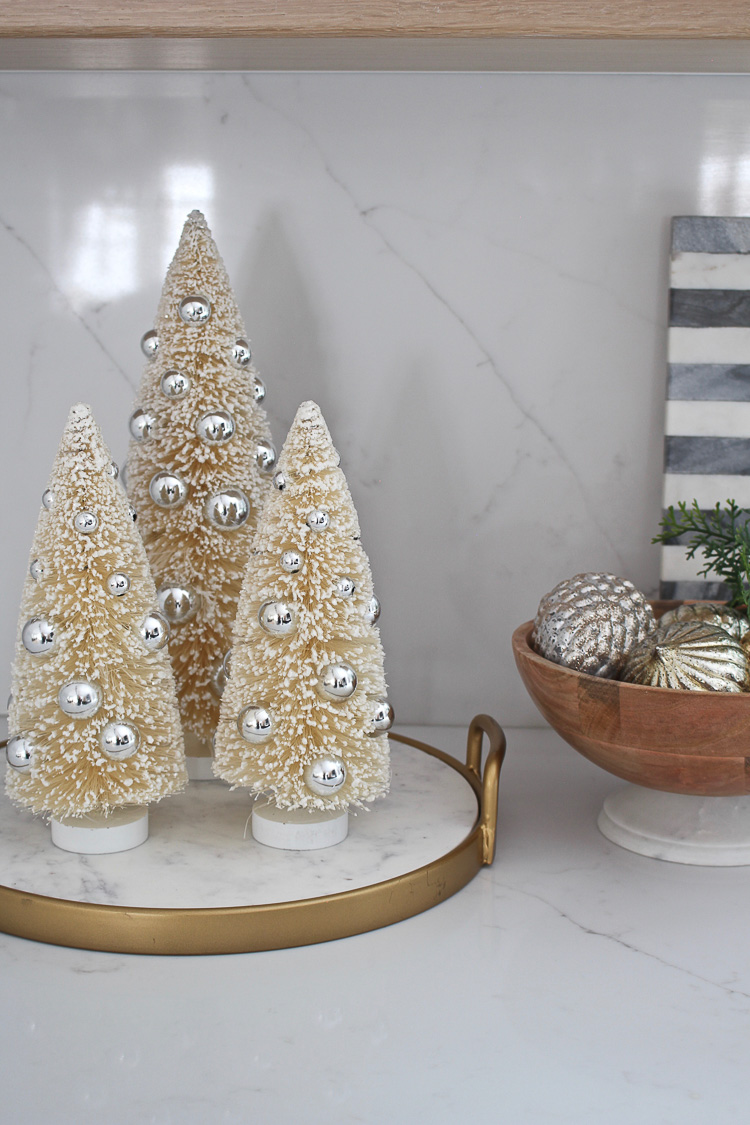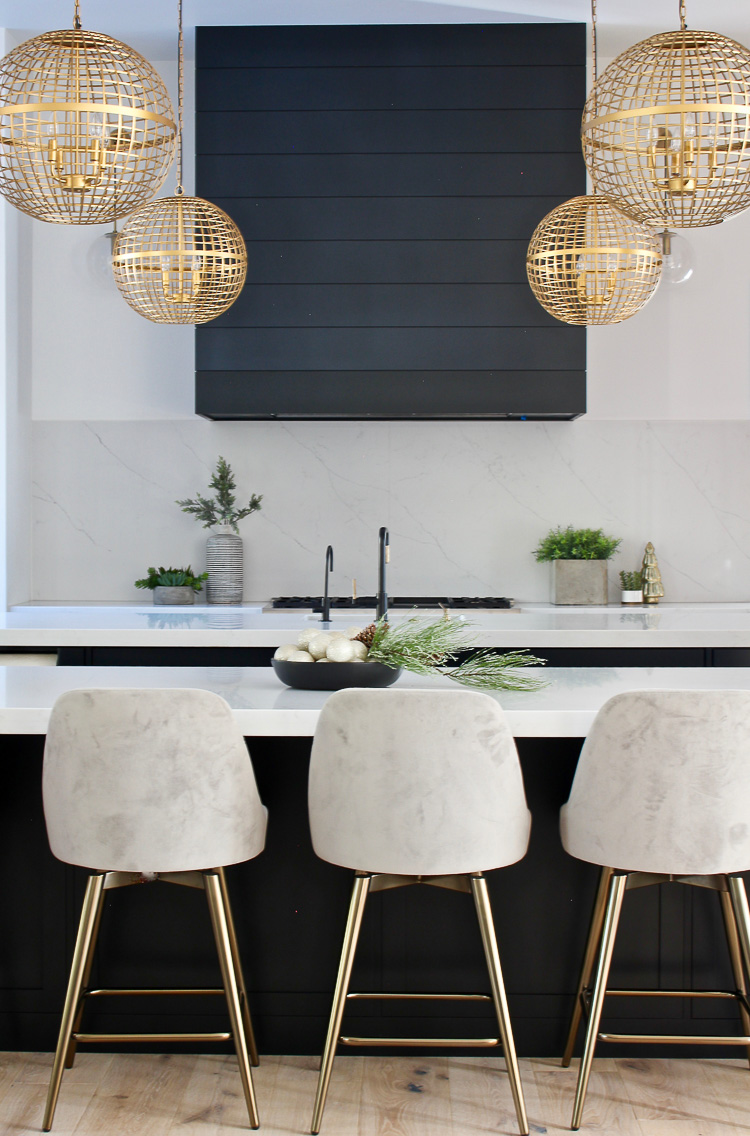 Christmas will feel extra special making new memories and starting new traditions in this chapter of our lives. I wish you all a very Merry Christmas!! Thank you for taking the time to visit and I hope you leave feeling Christmas joy in your heart! Next stop on the tour is my friend Jennifer's gorgeous home at Decor Gold Designs. Simply click on the photo below to be taken straight to her home!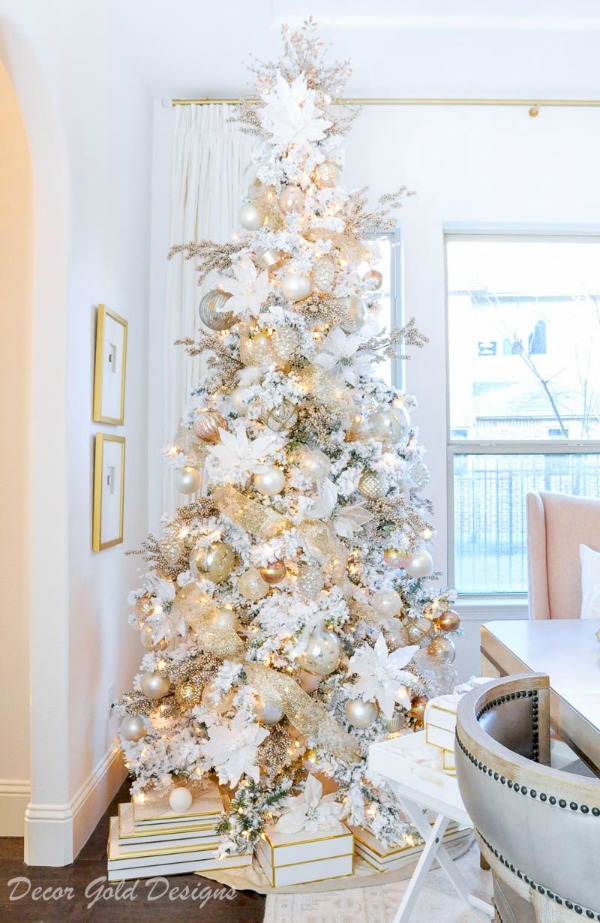 Tour These Homes
Jennifer from Decor Gold Designs // Sara from Haute and Humid // Randi from Randi Garrett Design // Alicia fromThe Lush List // Bree from ZDesign At Home