The Forest Modern is getting so close to tile install and I'm excited to start sharing some design boards of the bathrooms. The Master bathroom design has been one of my favorite rooms to work on. My design inspiration all started with this chandelier.  One question I get asked frequently is how do I start a design in a room? Most often, my inspiration will come from just one item that I absolutely love, and then everything else is designed around it.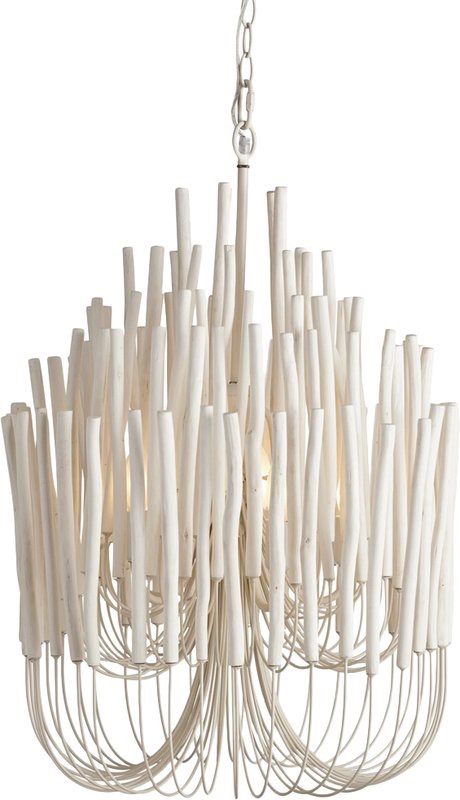 We have two floor to ceiling black steel looking windows surrounding a fireplace and the clawfoot tub and chandelier will go right in front.  I may never leave my bathroom again once its finished.  Even though I have a lot of modern design in the home, I love to mix up styles with the unexpected. This vintage inspired clawfoot tub does just that. Every room needs a conversation piece and this black clawfoot tub is definitely that conversation piece.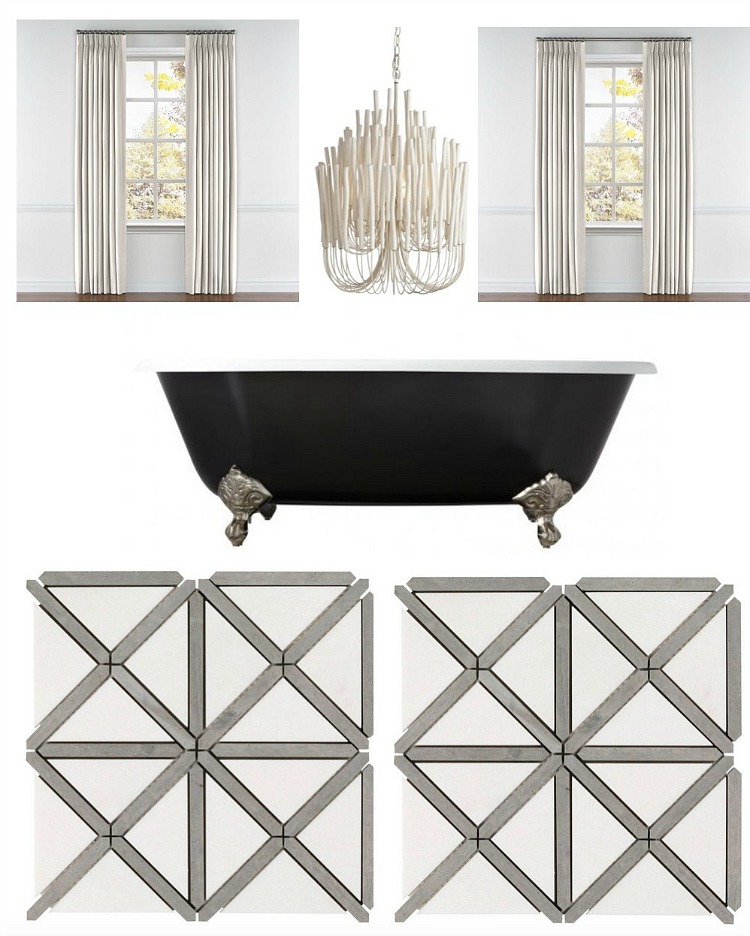 I originally had a different tile in mind for our floor until I came across this gorgeous honed marble. The inlay X pattern almost appears like driftwood which is really hard to see in the photo or online. In person though, they are so pretty and such a game changer for me when I saw them.
My dilemma.  I've designed our shower to be a zero entry shower. For those of you who don't know what that means, it's where the bathroom floor flows directly into the shower floor. No shower pan and no shower door. Just one continuous floor. I realize that marble in a shower means maintenance, but I didn't quite realize it could be more of an issue with well water. We are fortunate enough to have our own well on our property, but that may mean our water could be harder than city water.  This could be an issue with our marble floor maintenance even more than normal.  Sooooo…..what to do?
I'd love to know from any of you if you have marble floors in your shower. Did you regret it or do you love it? My tile installer said they would have to put a good sealant on the marble floor which would need to be reapplied once a year. I can handle that maintenance. The question is, will my marble floor still take a beating with well water? ugh…
As far as the shower walls go, I'm leaning in the direction of carrara marble in 12 x 24 tiles. I'm hunting and searching for the best deal out there and hope to have it nailed down by end of this week.
One more thing.  Have you seen the Brizo Litze bath collection? TO.DIE.FOR.  I'll be going with these in our master bathroom. If there is a room to splurge in, I say do it in the master bath. Here are a few of the pieces going in our bathroom.
*click on image to shop. Affiliate links used at no additional charge to you

SaveSave
SaveSave