The Forest Modern: Our Aged French Oak Hardwood Floors
Choosing hardwood flooring for your home can be a bit of a daunting task. There are so many options out there in the wood category from engineered to custom site finish among a variety of different wood species. Oak tends to be one of the most popular options due to it's durability, but it can take on many different looks depending on the finish. I've been getting so many emails and questions regarding our aged french oak hardwood floors at the Forest Modern so I'm sharing the source with you. Please note that this is not an endorsement or sponsored post with a brand I worked with. I just really love these floors and want to share the goods with you!
Originally, I thought I wanted to go with 10″ wide unfinished oak and have them finished on site with hand troweling, wire brushing and the perfect natural matte stain. What I learned after researching is that this option is very expensive. Knowing that we would be putting hardwood floors in the entire home, minus the boys' bedrooms and a few other rooms, we needed to bring our hardwood floors within an affordable budget since we were covering a good deal of square footage.
Another dilemma I had with the unfinished oak was fearing that the installer would not be able to finish the oak with the exact look I was wanting. Maybe the hand distressed finish wouldn't be distressed enough or the natural stain would turn out to have too much of a yellow undertone. I didn't want to worry what the finished product would look like.  Then I came across this engineered hardwood and immediatley fell in love. You first saw them in our kitchen reveal HERE.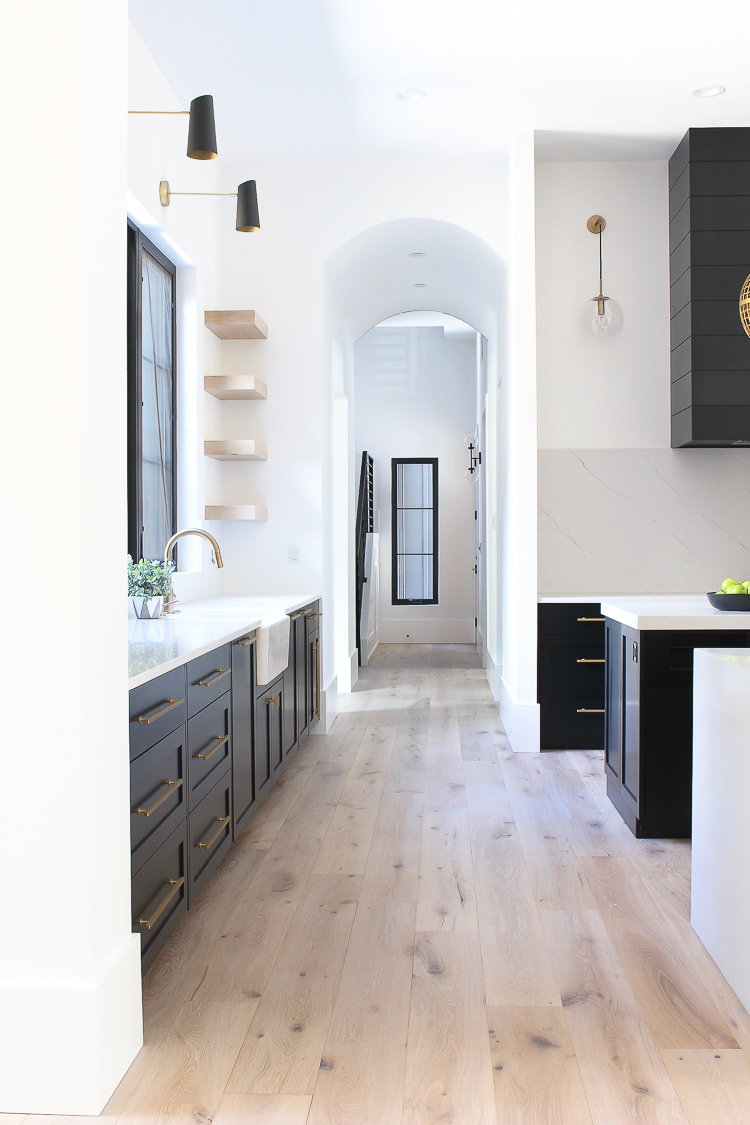 They are 8″ wide engineered, french oak, hand scraped, with a natural matte finish. They are absolutely gorgeous and one of the first things people comment on when they walk into the home. The best thing about them is they hide all the dirt and puppy paw prints. If you're interested in these gorgeous aged french oak hardwood floors, then check with your local hardwood floor company/installer to see if they can order it for you.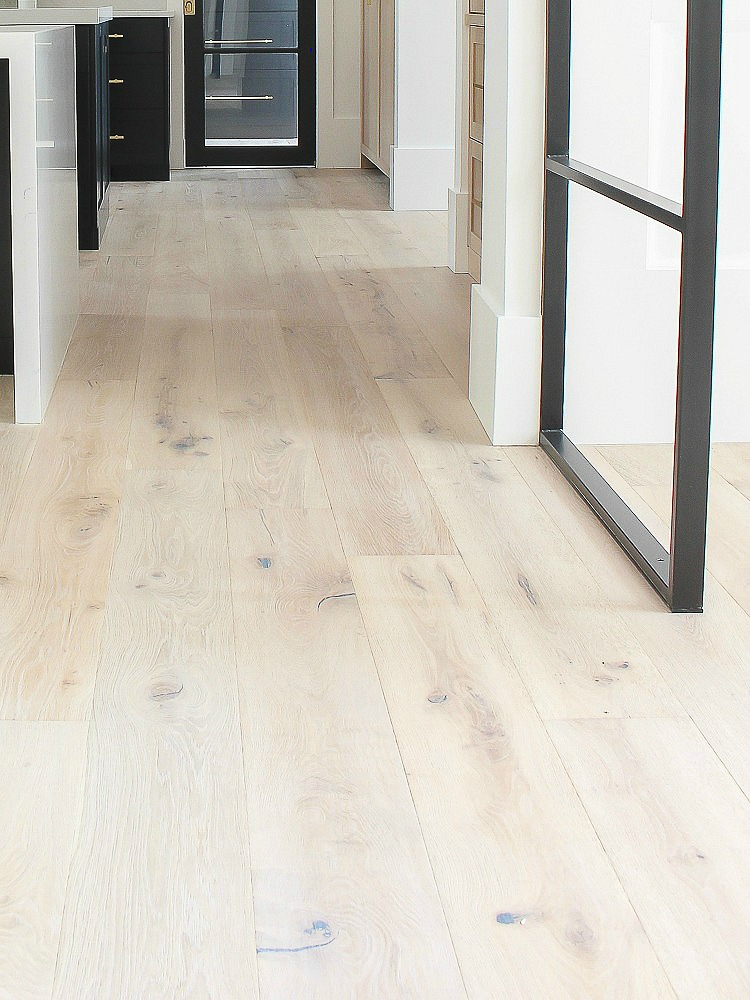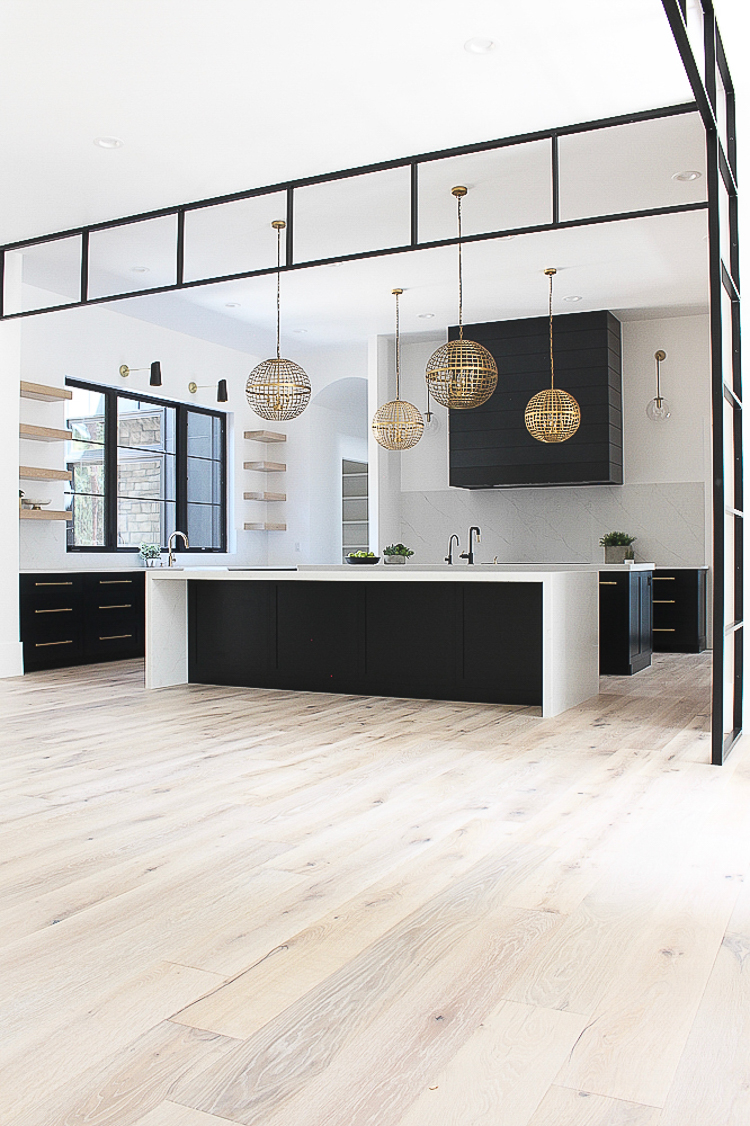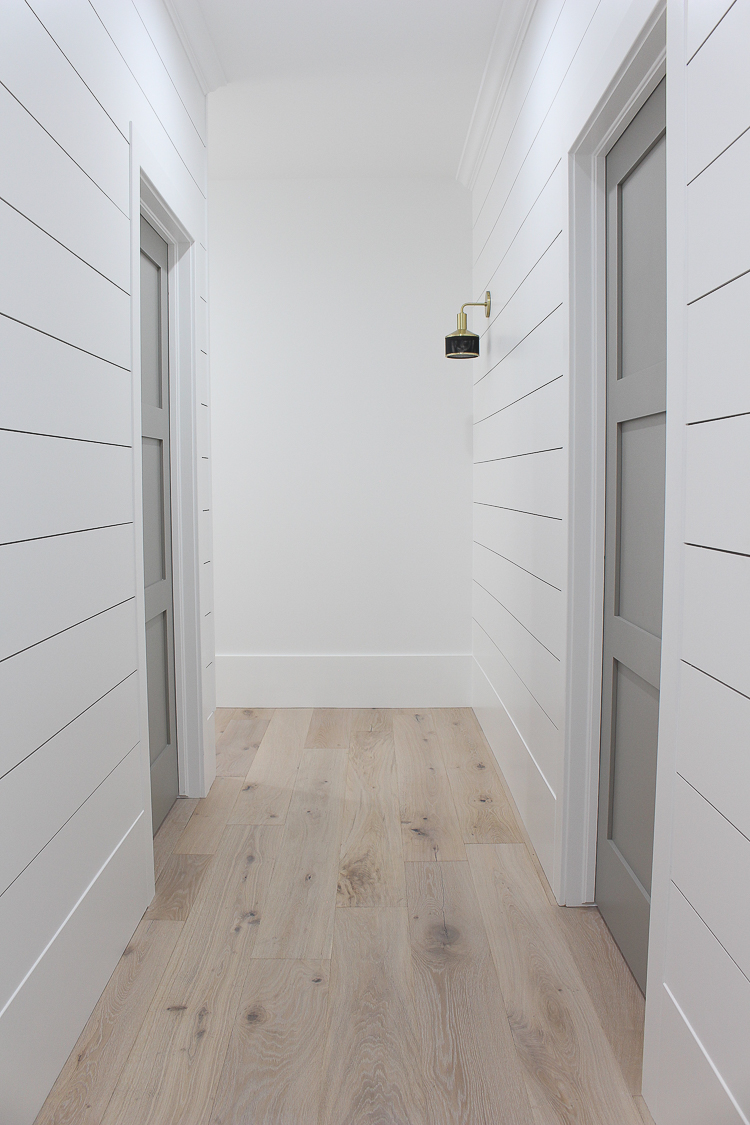 A peek of the upstairs hallways. I'll be sharing another post soon with all the paint colors in our home. Stay tuned!  Get the brand of our hardwood floors HERE (our color is Tripoli).  If you're interested in that cute wall sconce you can find it HERE.
Thanks for following along!