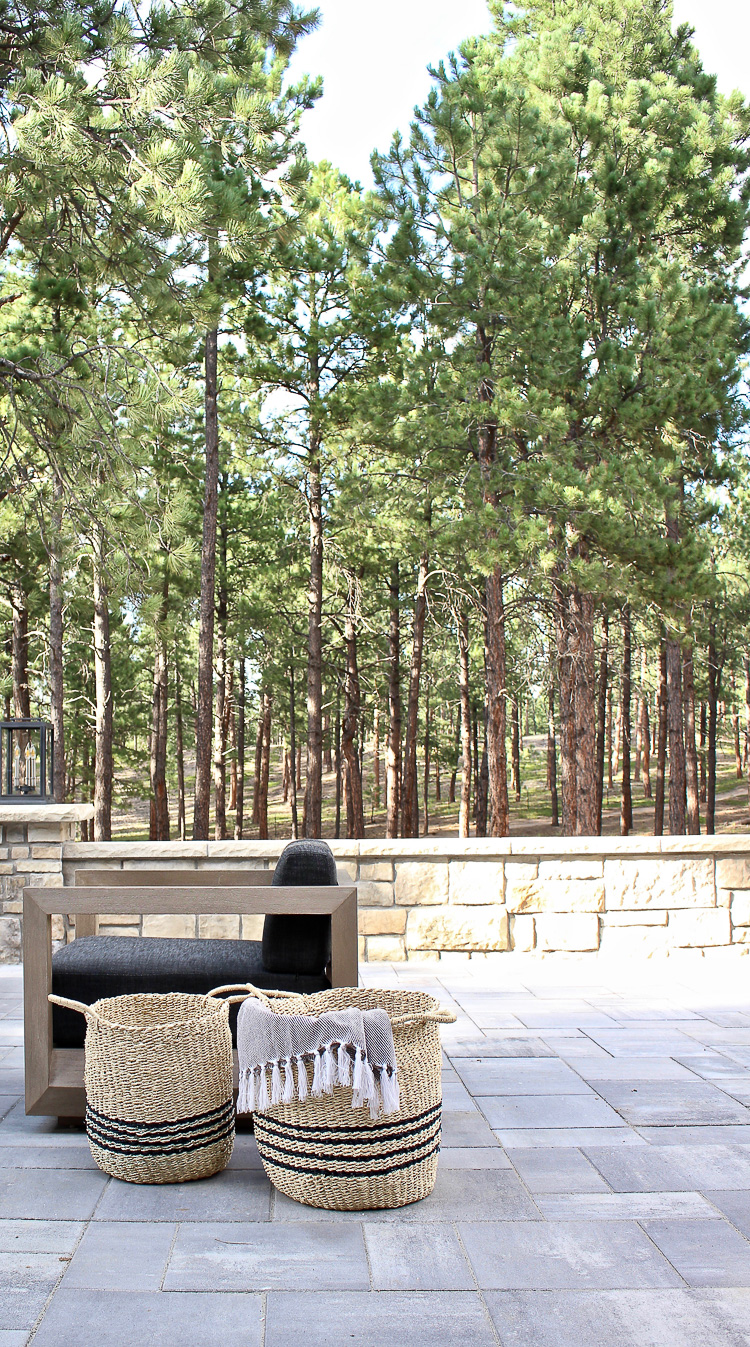 I'm so excited for today's post! If you've been following along with me on Instagram stories since May, then you've seen snippets of all the work we've been doing on our outdoor living space at The Forest Modern.  Nestled on five acres it seems like the landscaping will never be compete, but this outdoor living space in the back of our home turned out so serene and I can't wait to share more with you soon!
Today I'm sharing a little sneak peek of our progress before the big reveal to come next week! In keeping with the contemporary modern vibe of our home I wanted this space to feel like an extension of our living space. Just pause for a moment and take in that gorgeous view of the forest…it's so tranquil and peaceful.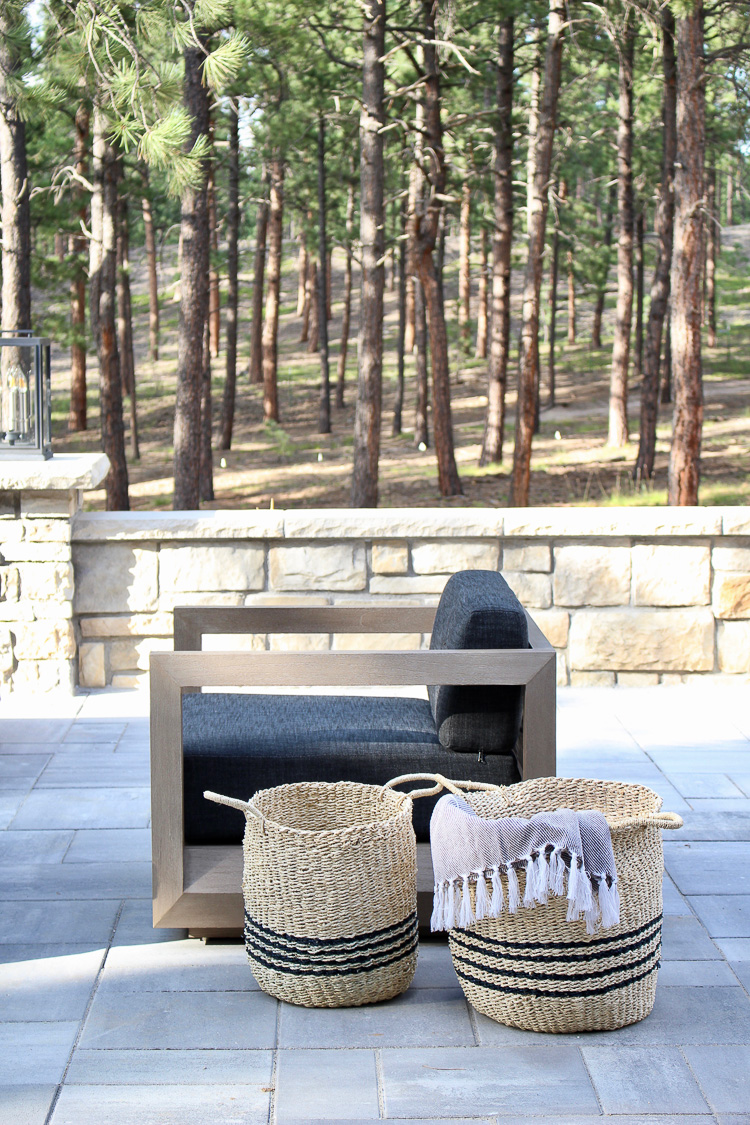 This post is sponsored by Walmart and contains affiliate links. All photos, reviews and opinions are mine. Please see full disclosure and photo policy HERE.
There are a few essentials I needed for this space to be comfortable and inviting. I'm excited to partner with Walmart Home once again in finding all those fun pieces! Walmart.com has really come to the table with their curated Shop by Style look where you can find a great selection of curated home decor, rugs, furniture, and more that speaks to every style.
I love this adorable nested set of 3 baskets with the black stripes. So multifunctional. I'll be using them to hold throw blankets on the patio. Of course, I'll pull them under the covered area when not in use in case it rains (or snows! always a possibility in Colorado!)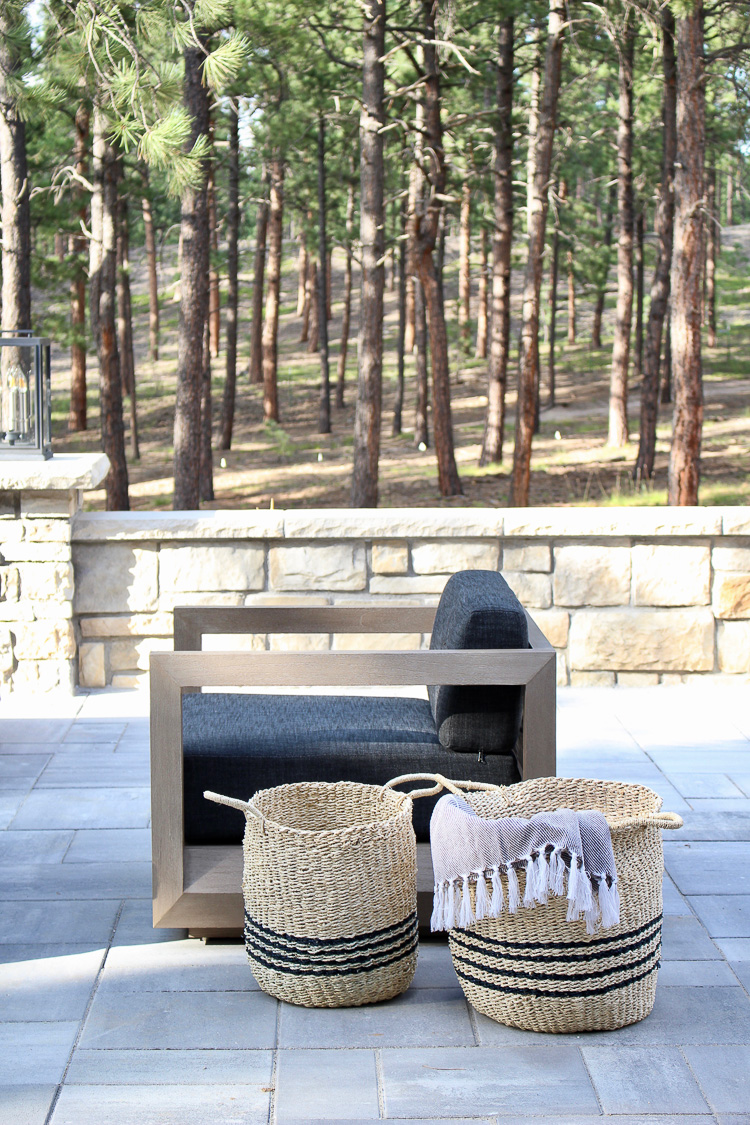 Once the sun goes down here, the temperatures are already dropping to the 50's. We are loving sitting out by the new gas fire pit but throw blankets make the air feel more cozy. I love the natural stone color of this throw blanket (comes in other colors too!) I have a few of them tucked into the basket.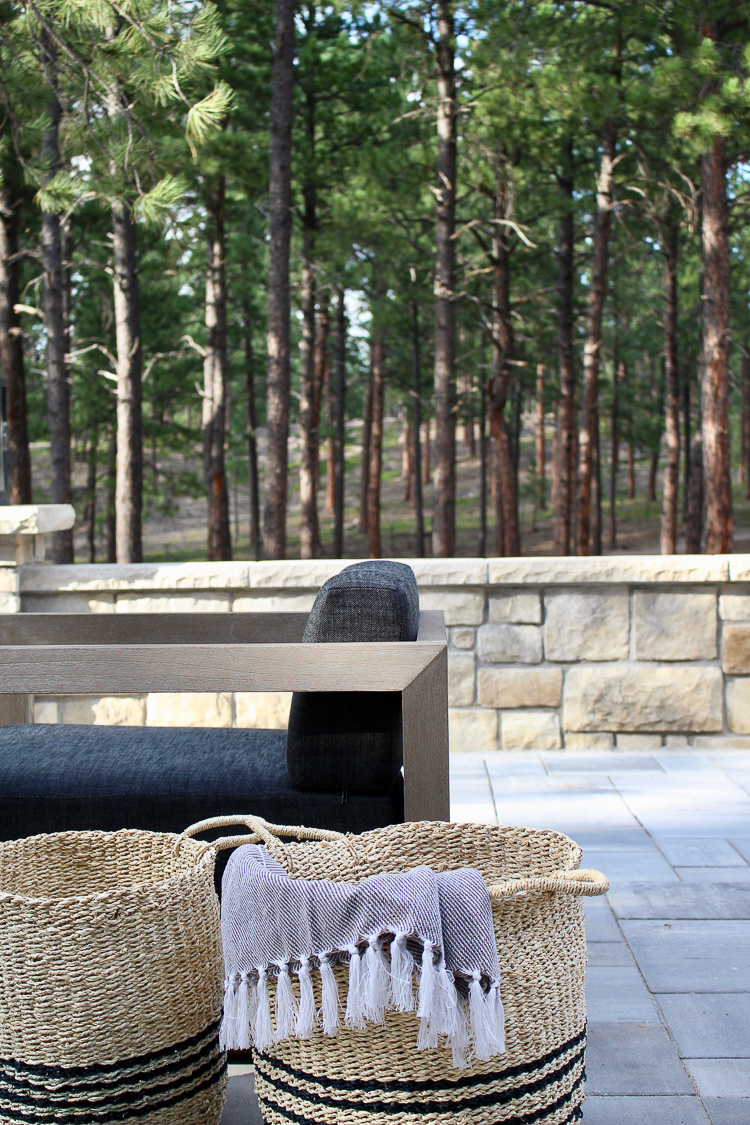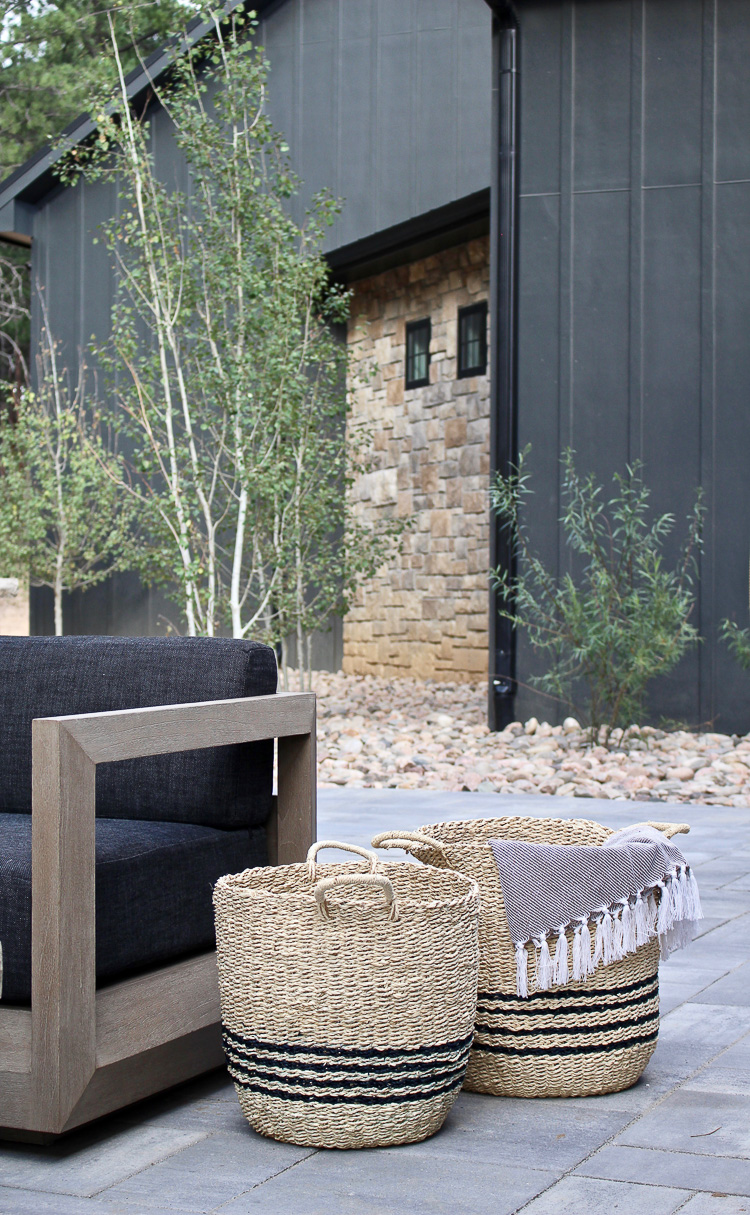 Directly off of our living room is the large covered patio. What's nice about having it covered is that we can still be outside if it's raining or even snowing and stay dry. We have over 15 ft ceiling in the space so it doesn't feel too confined and you'll see in a later post how it flows so beautifully to the large uncovered patio space.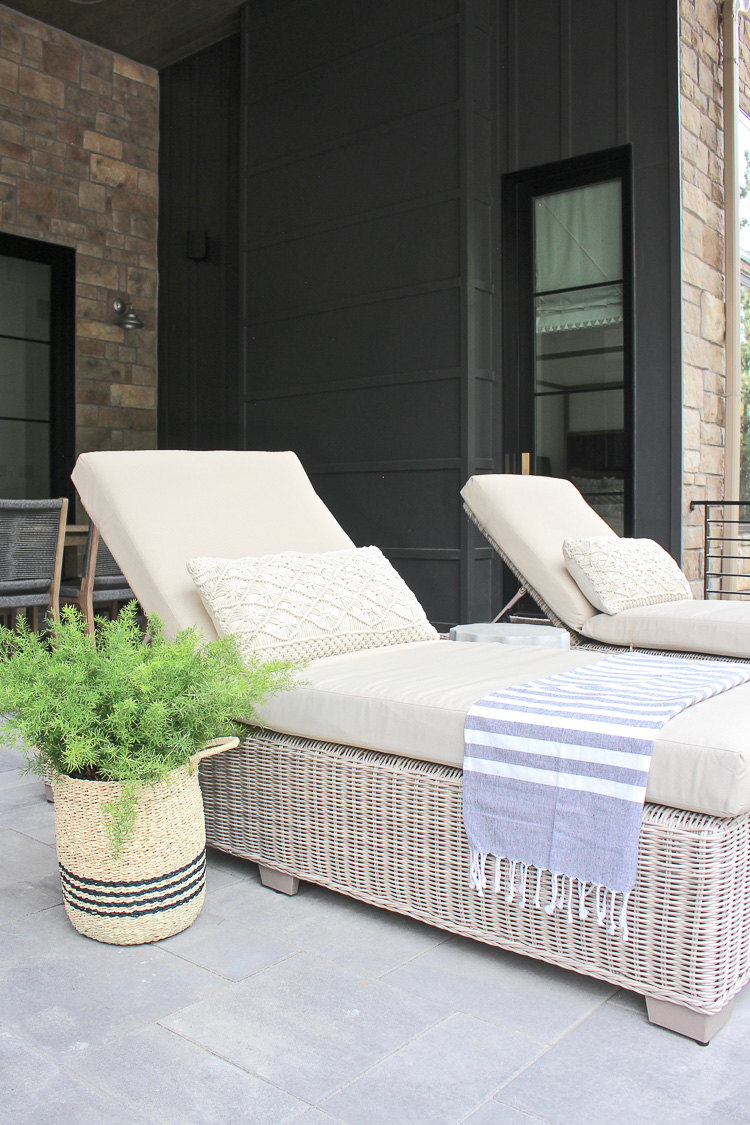 I love to sit out here in the morning with my coffee on this super comfy chaise lounge. I did my homework on researching all the outdoor furniture out there and kept coming back to this set for quality and affordability. The easy care, weather resistant fabric cushion covers can even be thrown into the wash if needed. No regrets! Absolutely love them and thinking I may get more when we finish another outdoor space down the road.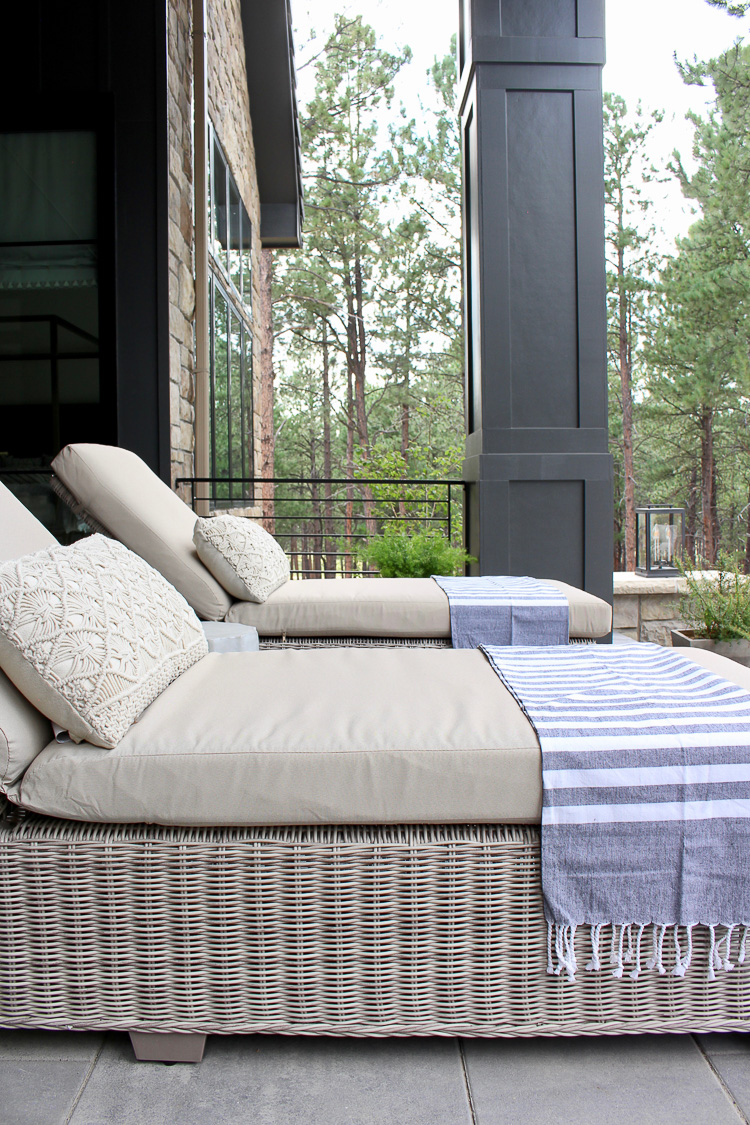 Another reason why I have so many throw blankets is to drape over the furniture when my dogs want to curl up with me. We live on our furniture but I still want to protect it from the occasional muddy paws. This cute stripe tassel throw blanket is lightweight and perfect for draping over the furniture.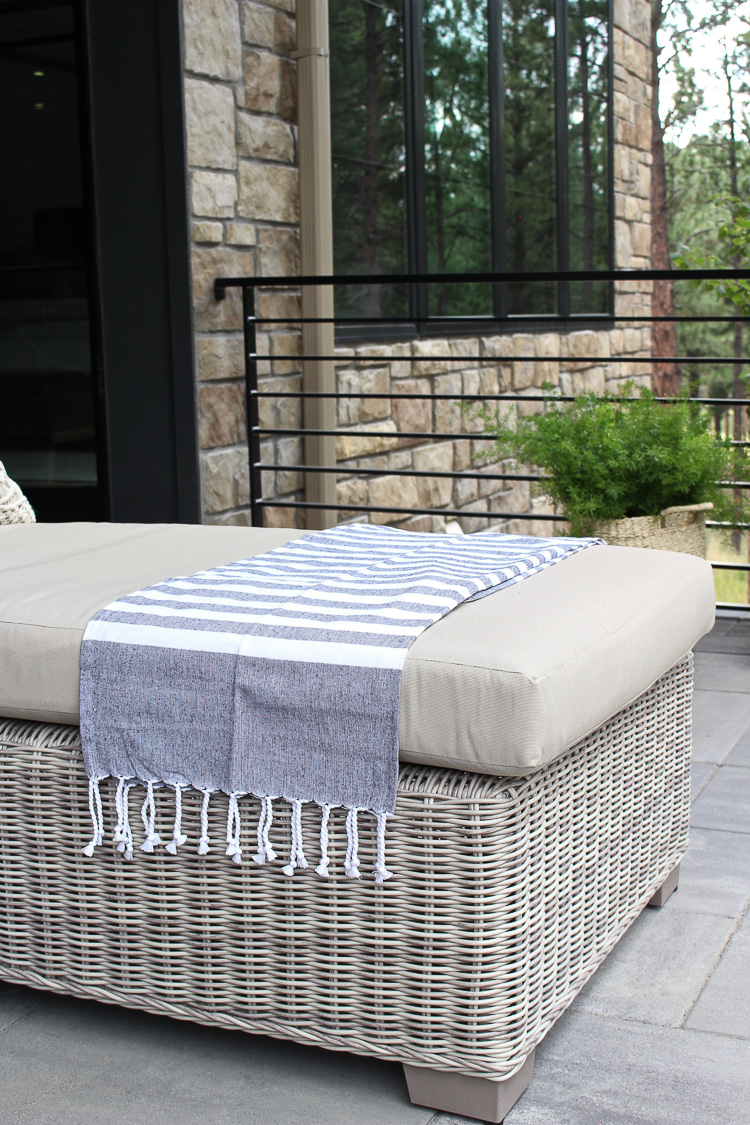 I put an asparagus fern in one of the other baskets that came in the nesting basket set. Not sure how long I'll be able to keep it alive! I  read they don't like full sun so maybe it'll be safe in this spot.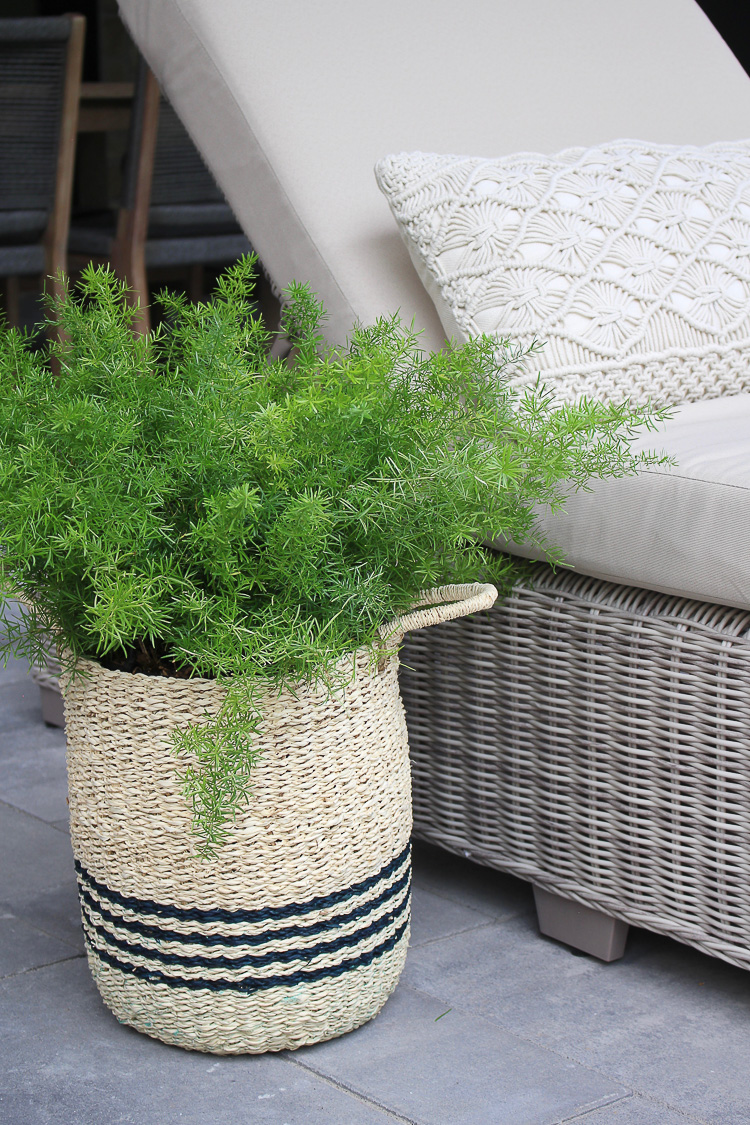 Then I moved it over here. It's now become the roaming fern.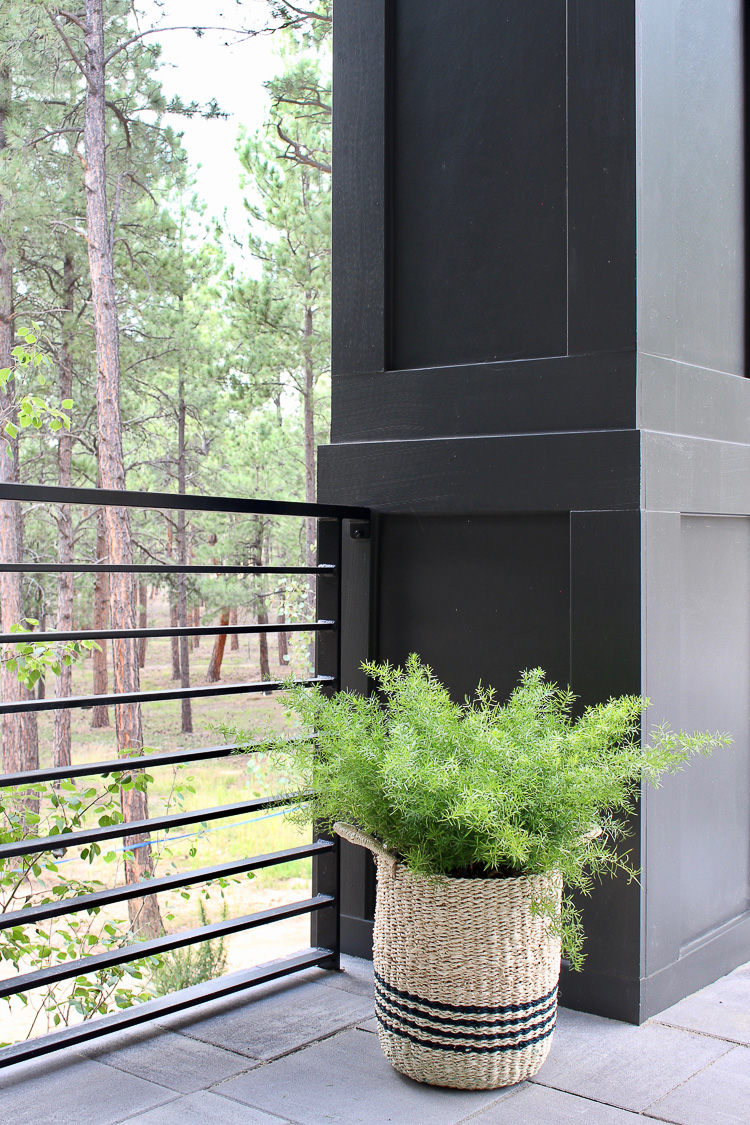 One last look at that view! Can you hear the wind rustling in the trees and smell the mountain scent of pine?  It's pretty dreamy. That's why we moved out here! Stay tuned next week for the full outdoor living space!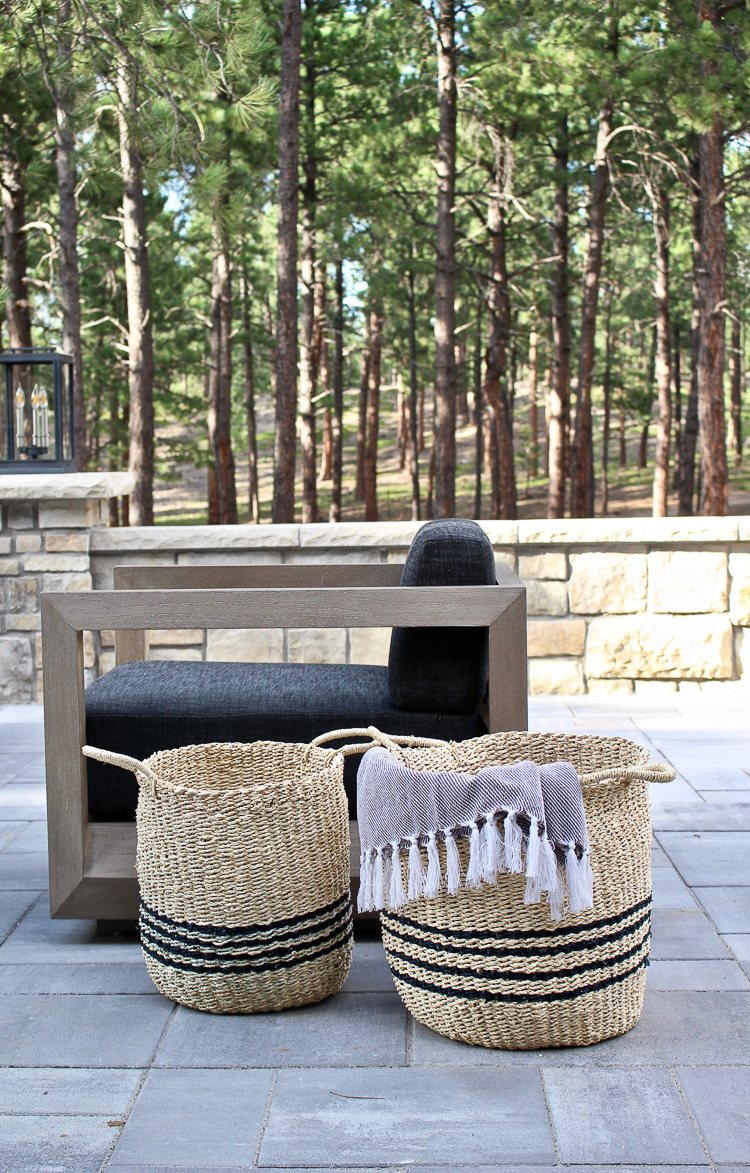 Here are more of my favorite picks from Walmart that you'll be seeing more of in our home for fall!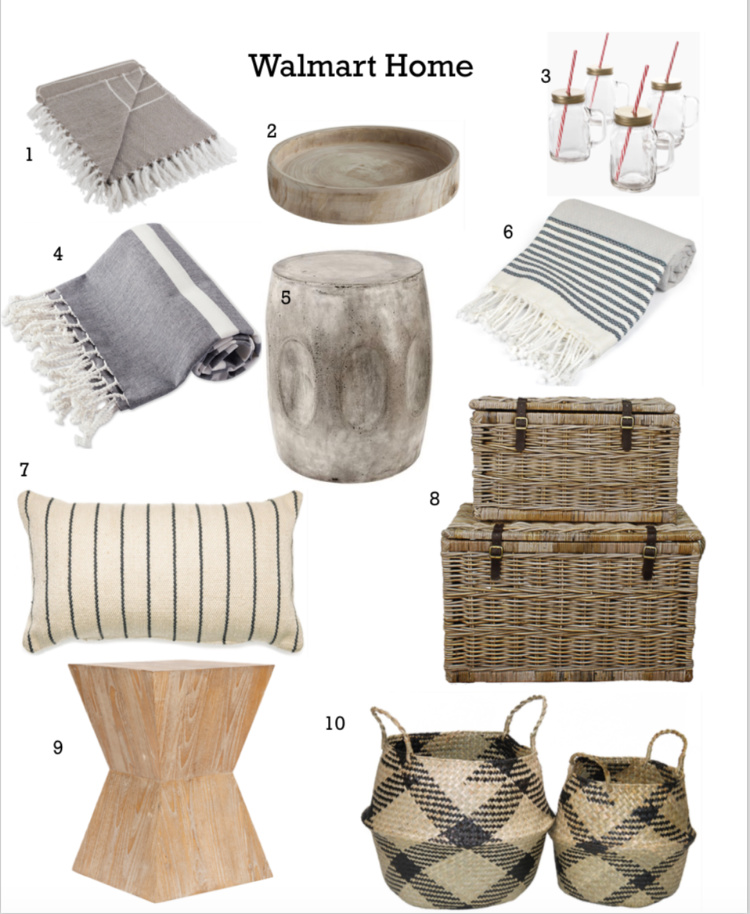 2// Wood carved tray
6// Stitched striped throw blanket
7//Outdoor lumbar throw pillow (can be used indoors too!)
8//Rattan trunk set (how CUTE are these?!)
9// Wood side table
10// Natural and black baskets (fall tour alert!!)