The Forest Modern: Posh Steel Powder Bathroom
I've felt since day one of designing The Forest Modern, that this home would open up to many friends and family. What's the point of having a pretty home if you keep it all to yourself? Dream it. Build it. Then open the doors wide open to guests!!!  We've already hosted friends and family in the very short amount of time we've lived in our new home.  It doesn't matter that we have empty rooms waiting for furniture or unpacked boxes shoved in the corners. This home already has heart and I want my guests to feel special during the time spent here. Typically, the first impression of a home is the front entry but I believe that the powder bathroom is the lasting impression. Guests most always will need to step into the powder bathroom so making it feel extra special or even a bit luxurious is a sure way to impress the guests and make them feel a bit pampered. We actually have two powder bathrooms on our main level, but this one is right off our front entry and you'll see how it was designed to flow with elements in the rest of the home. It's posh and luxurious with an edge, actually a steel edge you'll see soon.
The first impression is the black door with this gorgeous hardware from Emtek. I used this hardware throughout the home and am completely obsessed with the satin brass finish and octagon shape.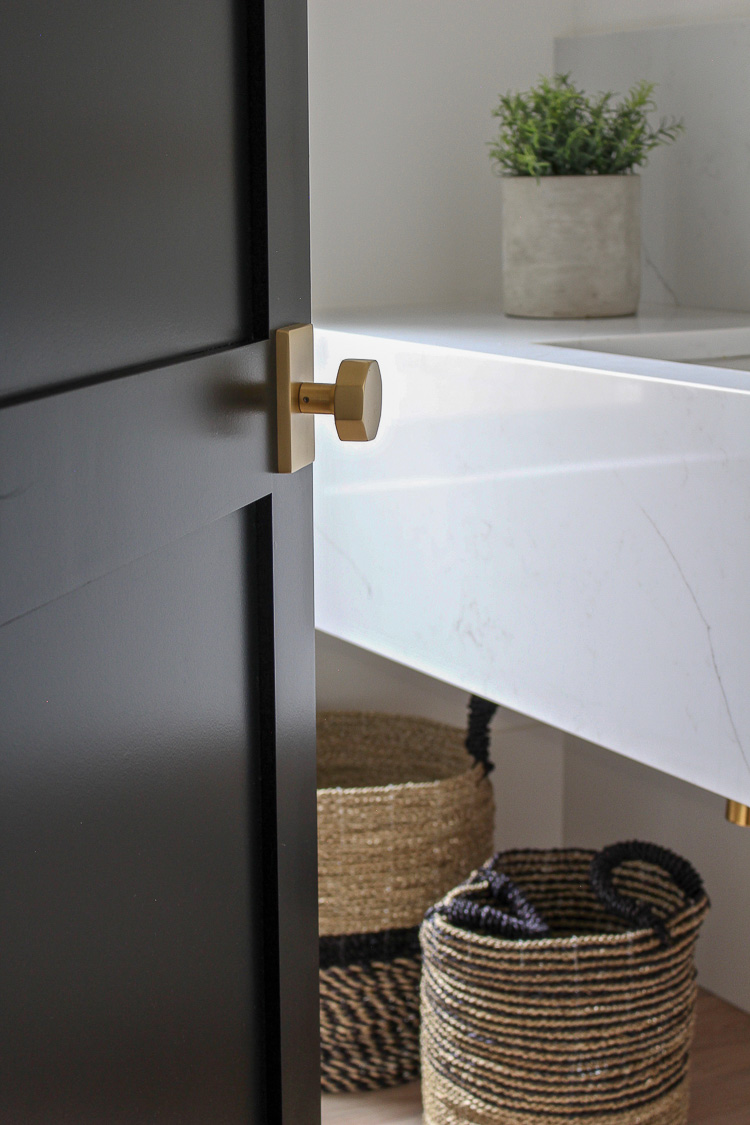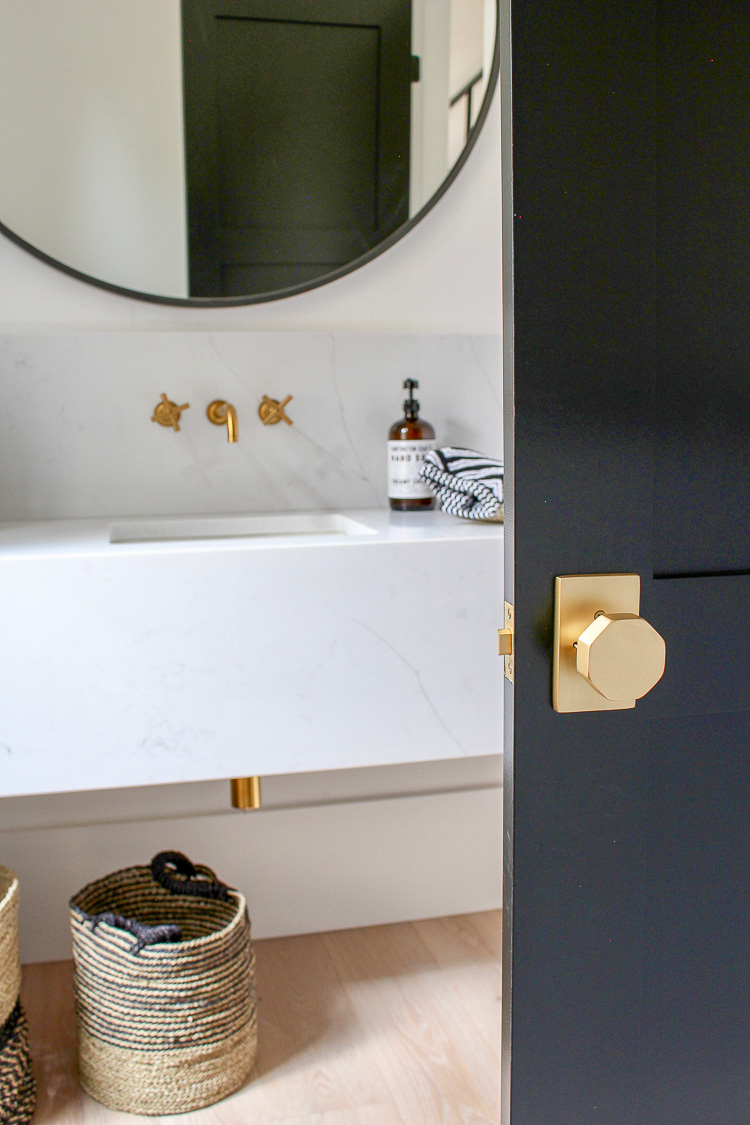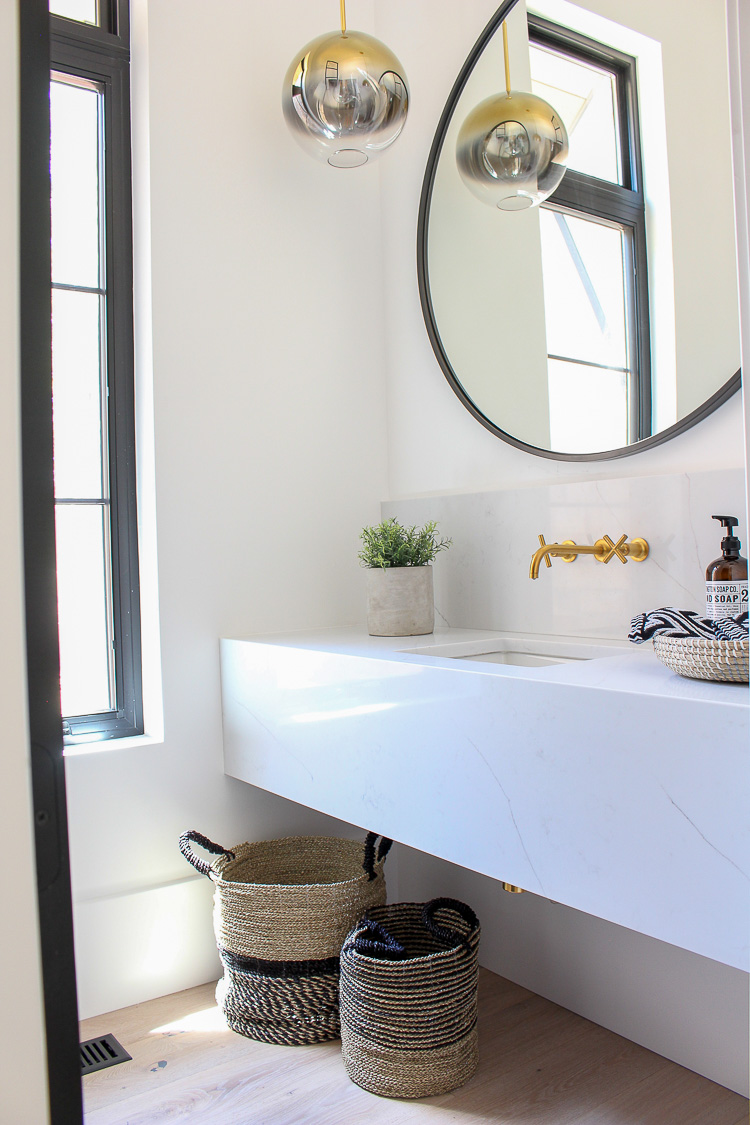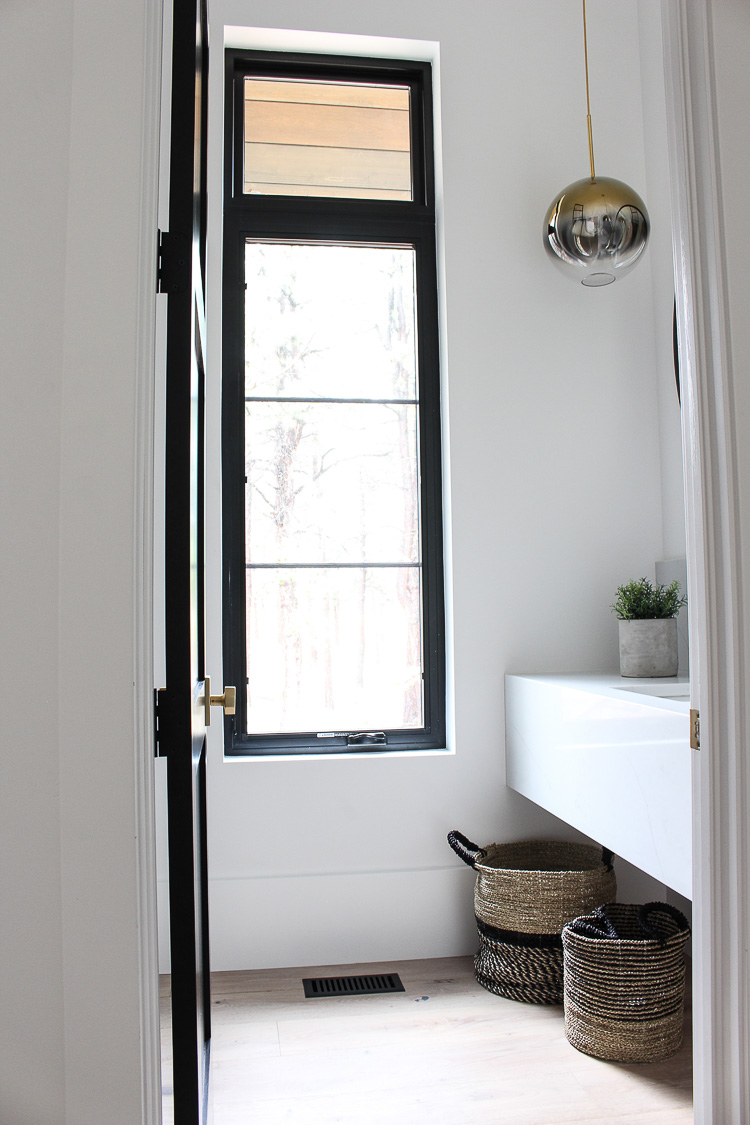 The floating vanity is made of Aurea Stone quartz, color is Paragon. The same quartz as in our new kitchen.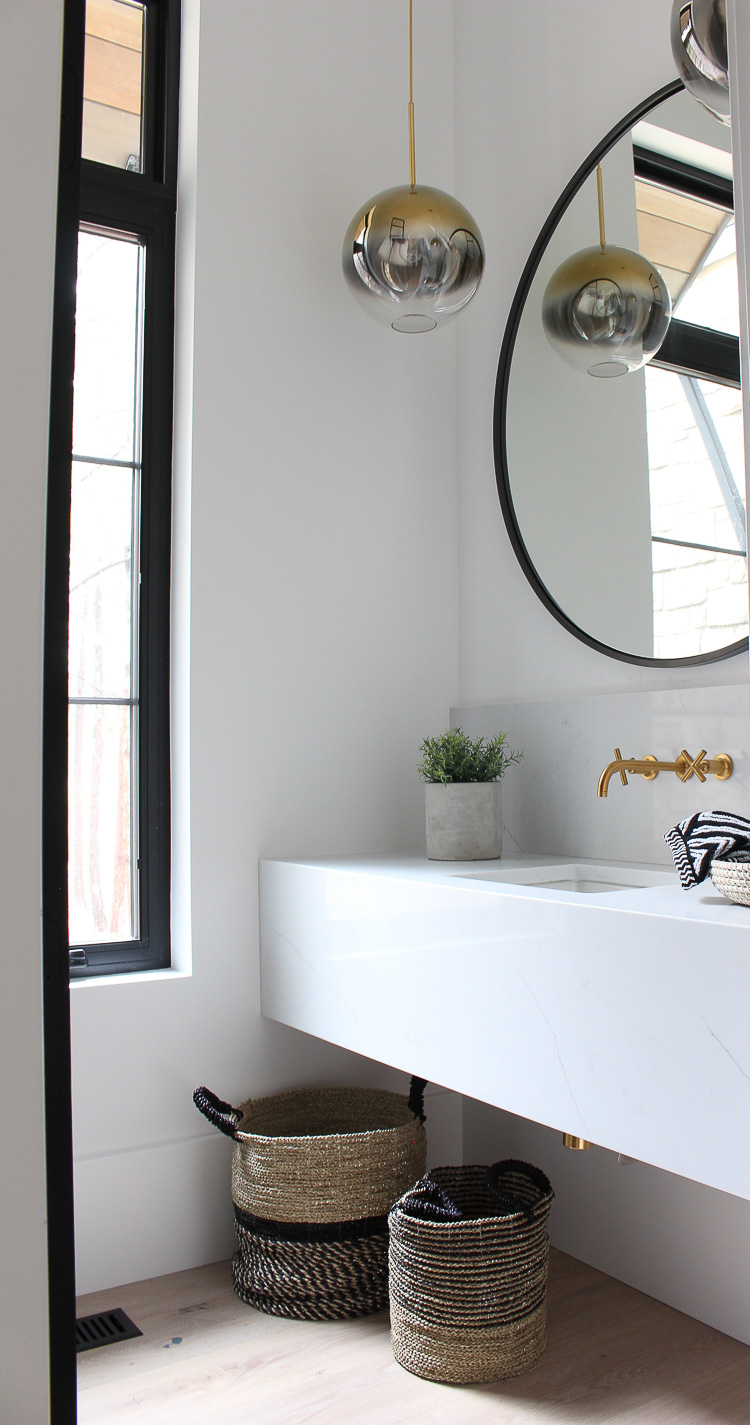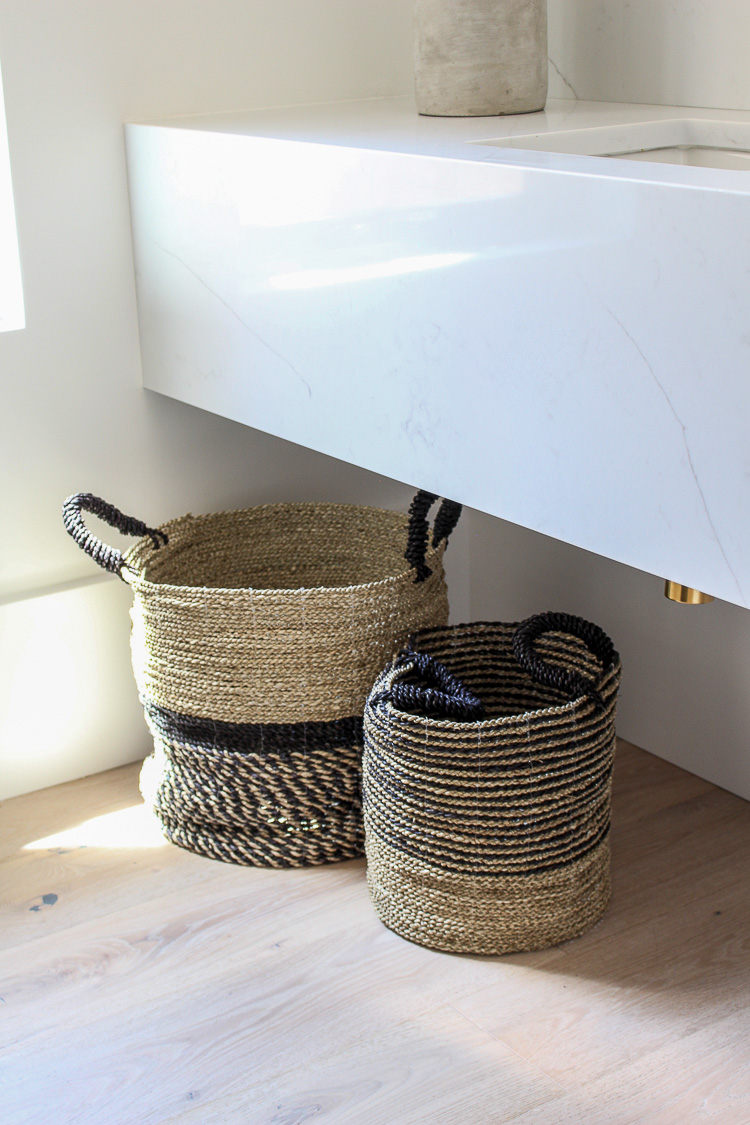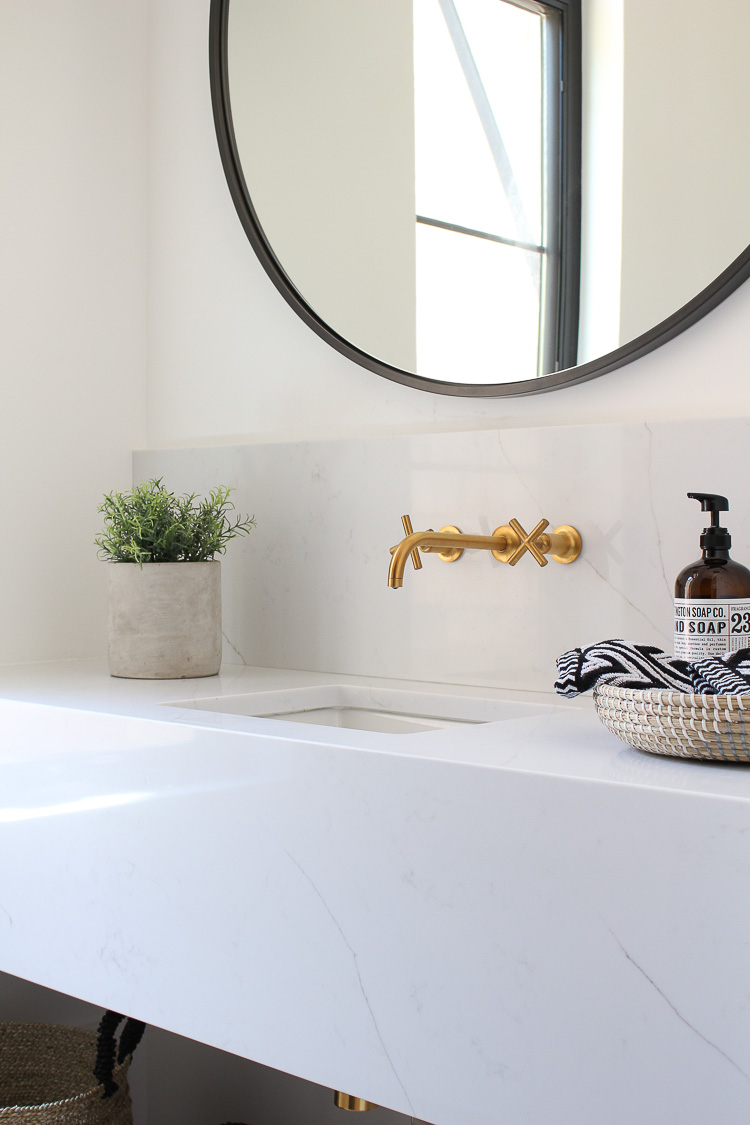 The gold wall mount faucet is one I've dreamed of having in a bathroom for years.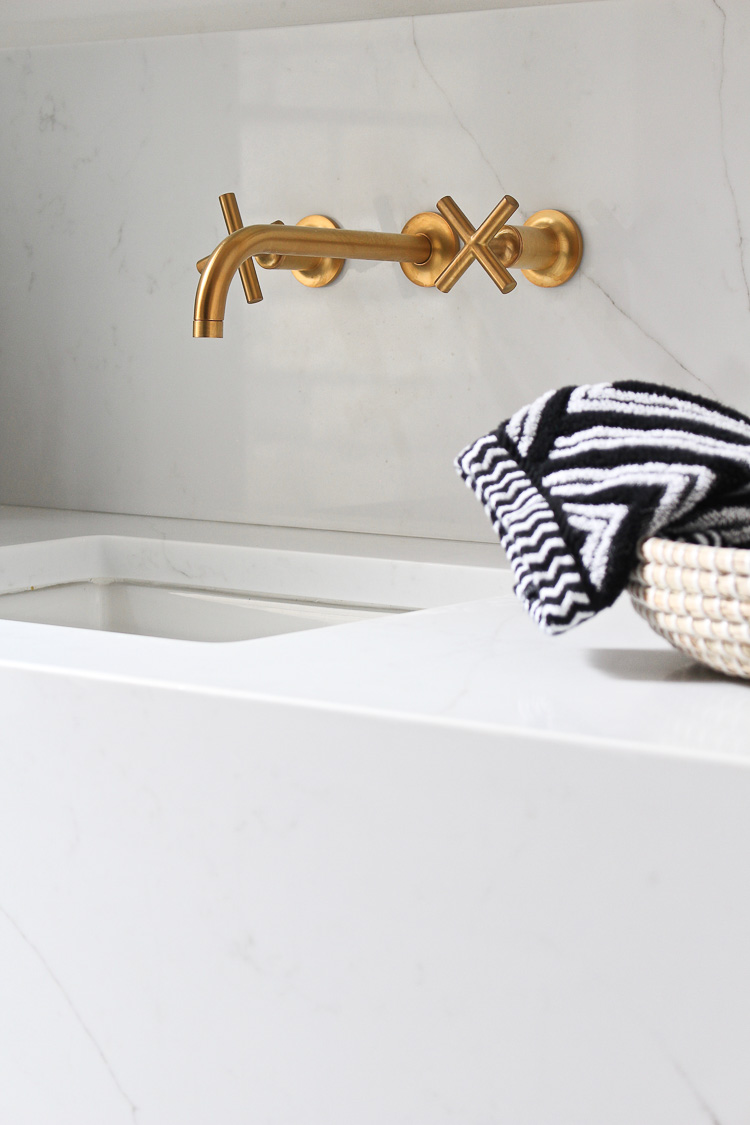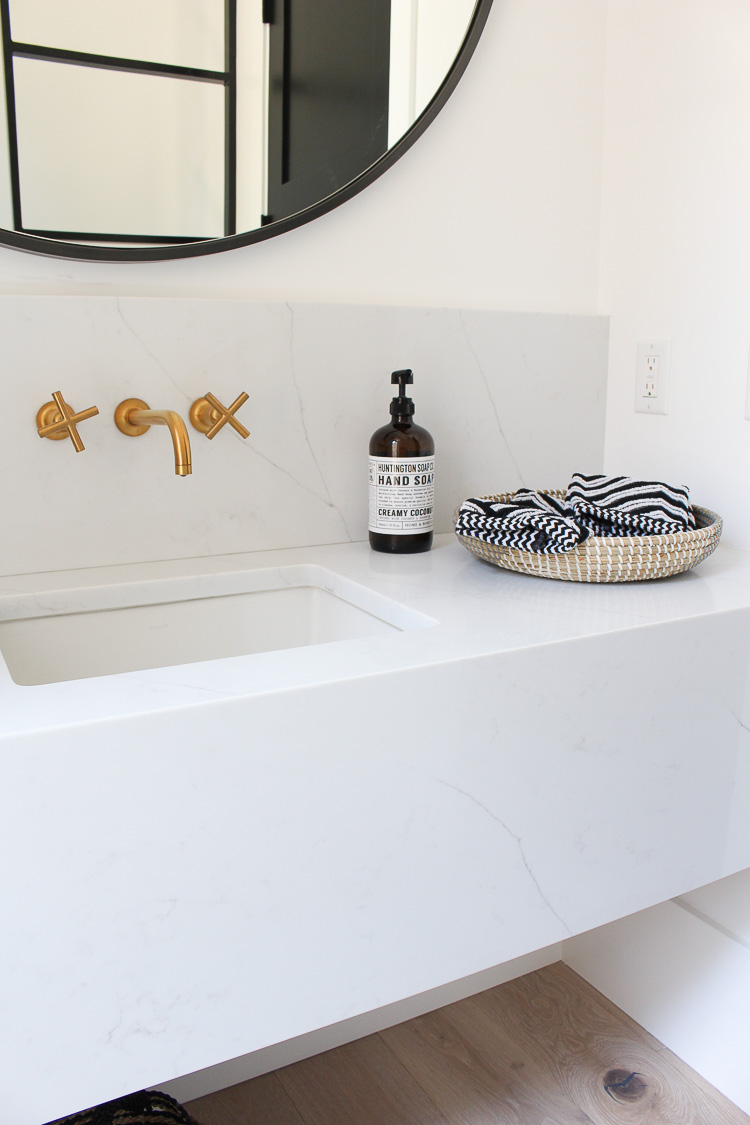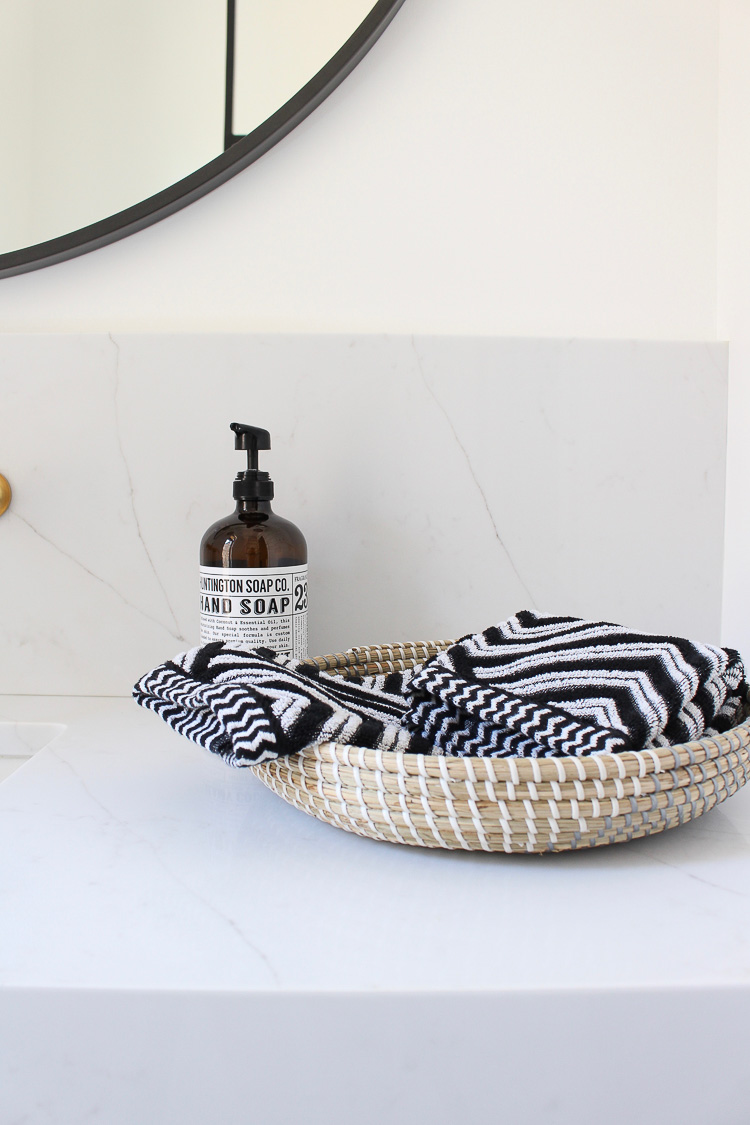 You'll notice in the mirror the reflection of the steel room divider. It matches the steel transoms that I had custom made in our kitchen and to be seen later in our living room.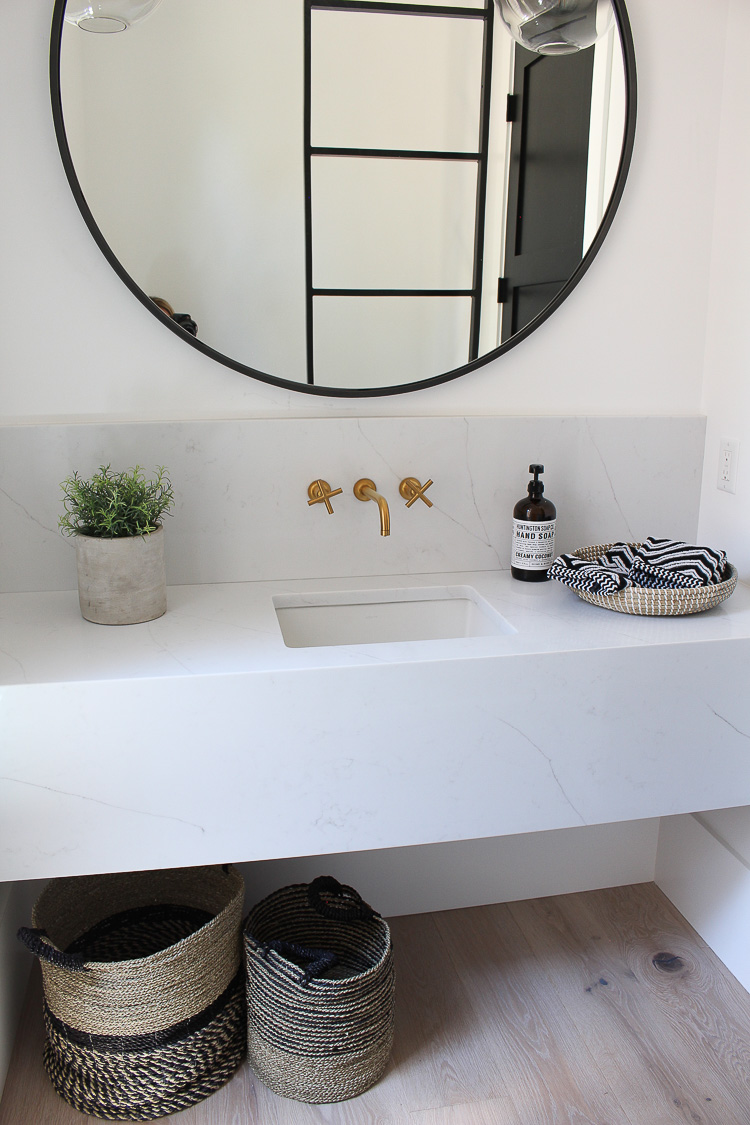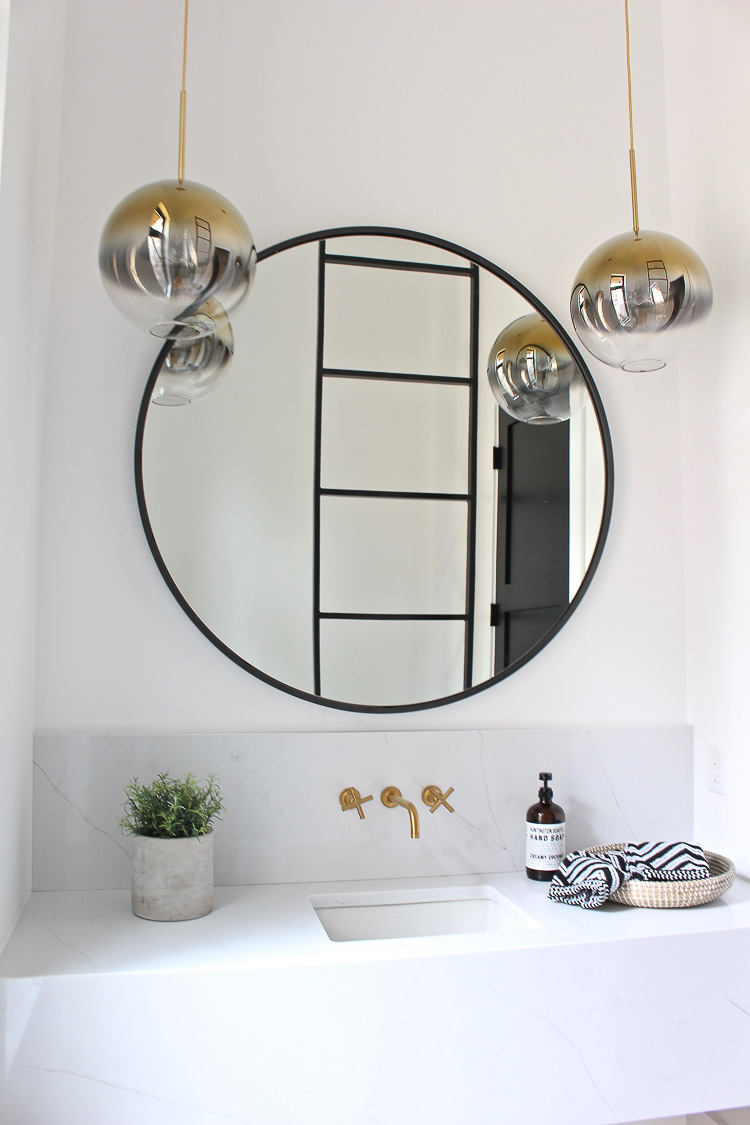 I wanted to divide the lavatory space with something of interest and more than just a pony wall. We have 12′ ceilings and after we had framed in the pony wall, it felt wimpy and needed more substance. The steel divider was my perfect solution and it makes a huge impression in our powder bathroom.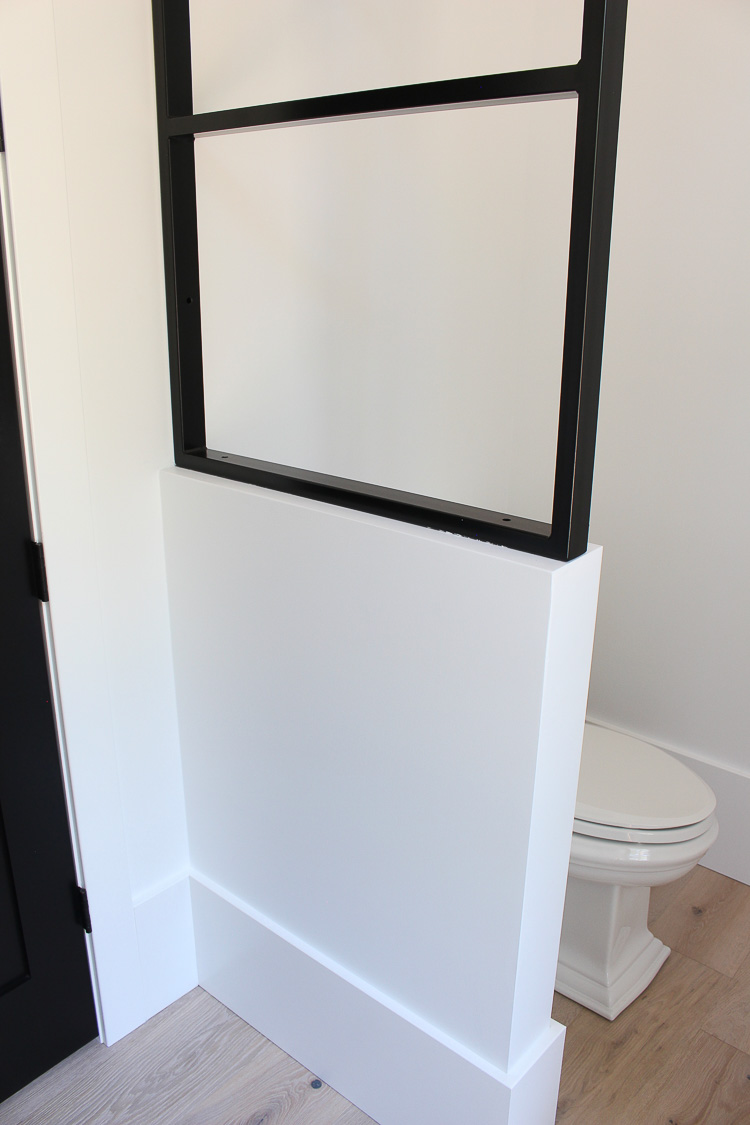 Kind of a challenge getting a good photo of this angle, but I wanted to share the space it defines.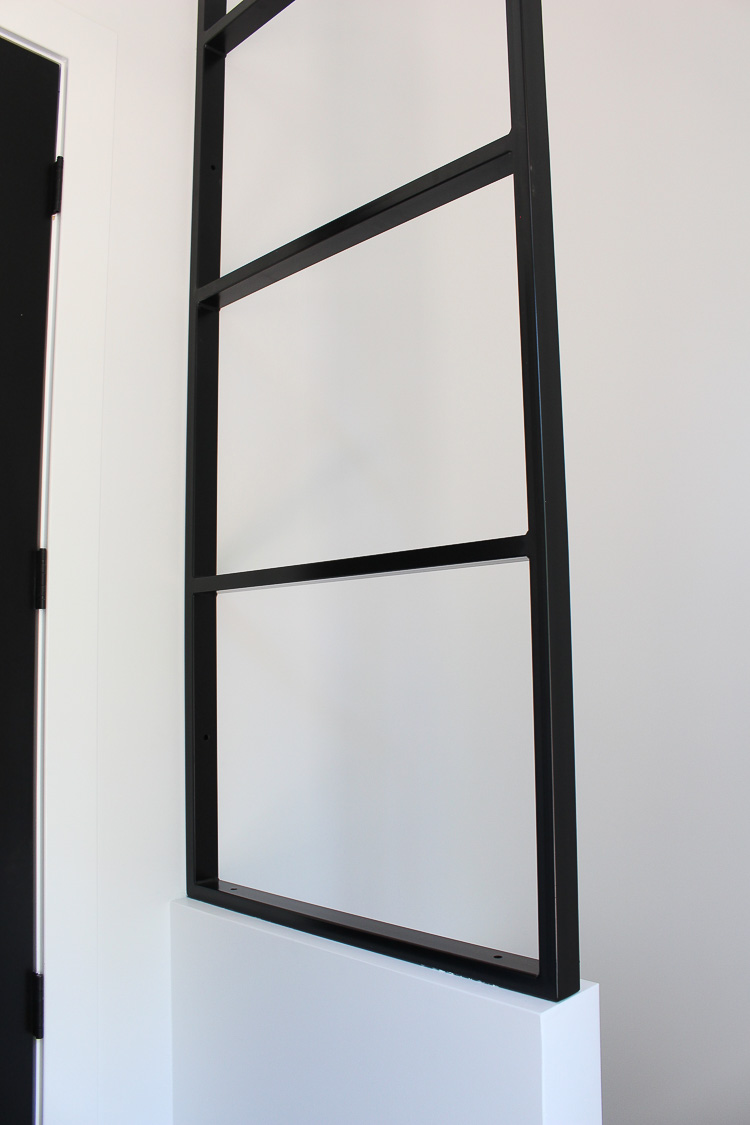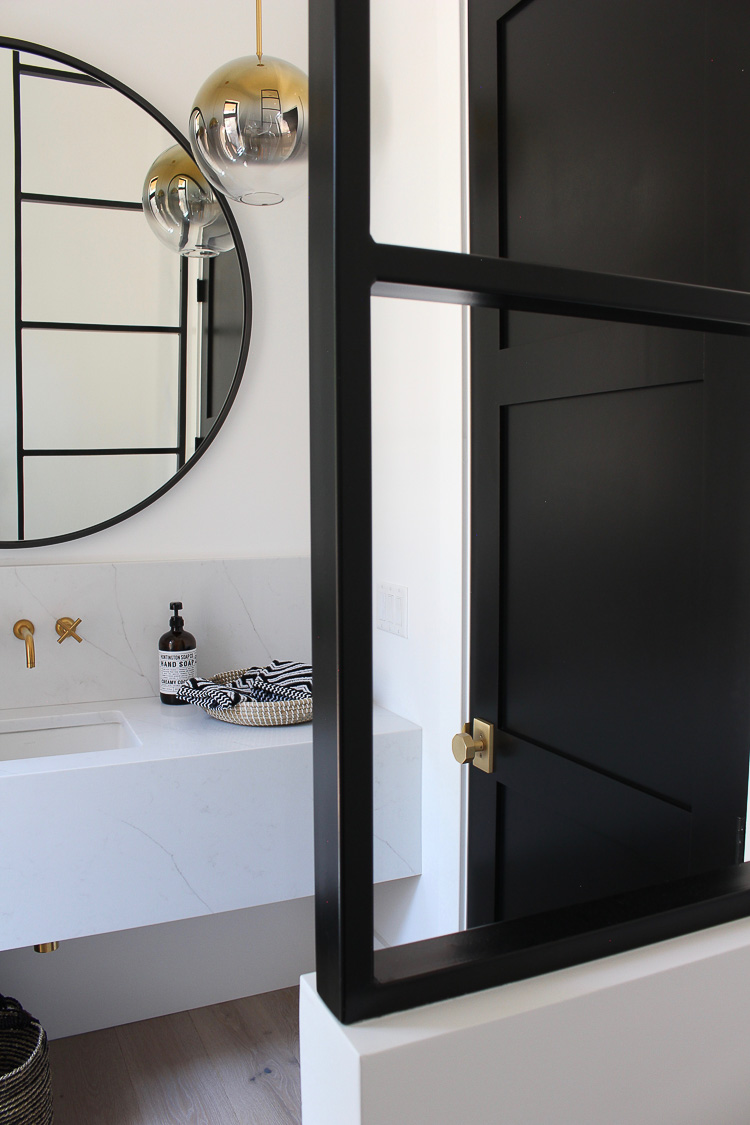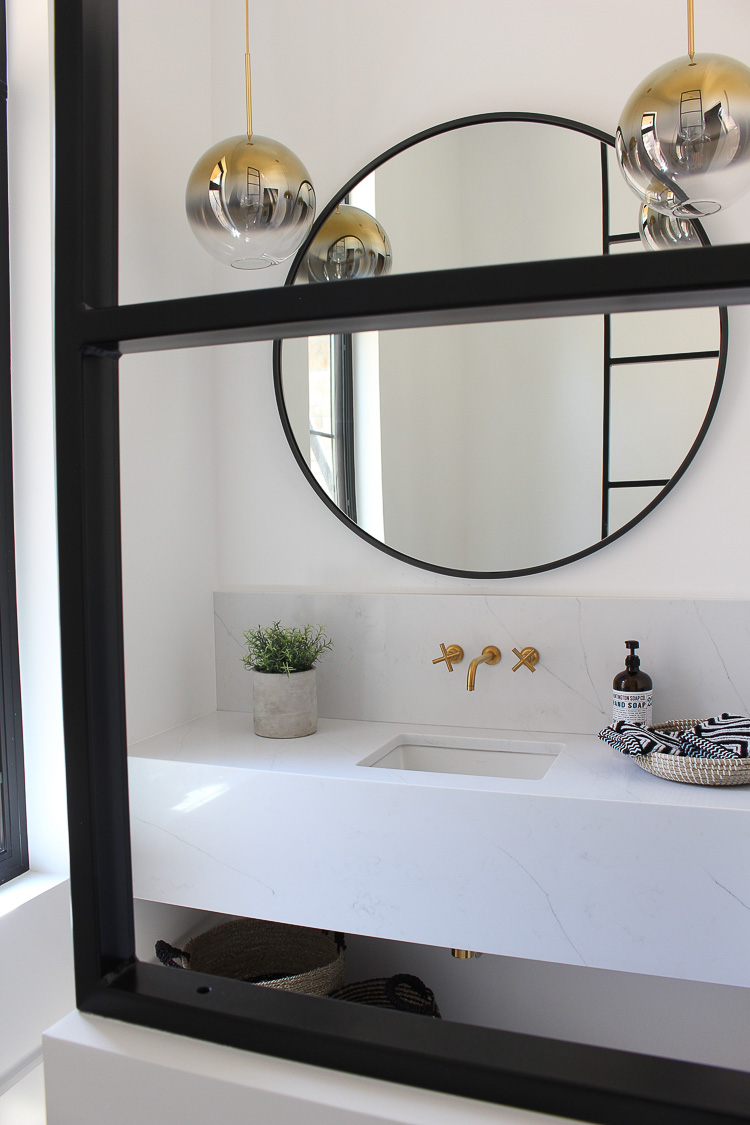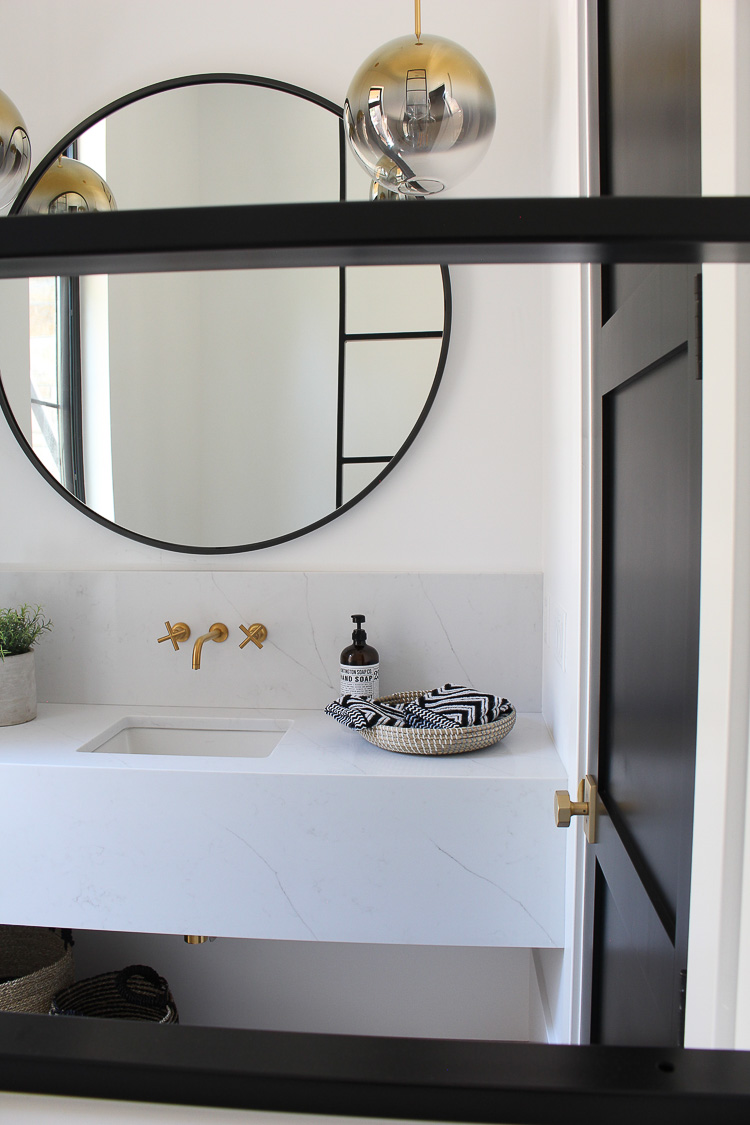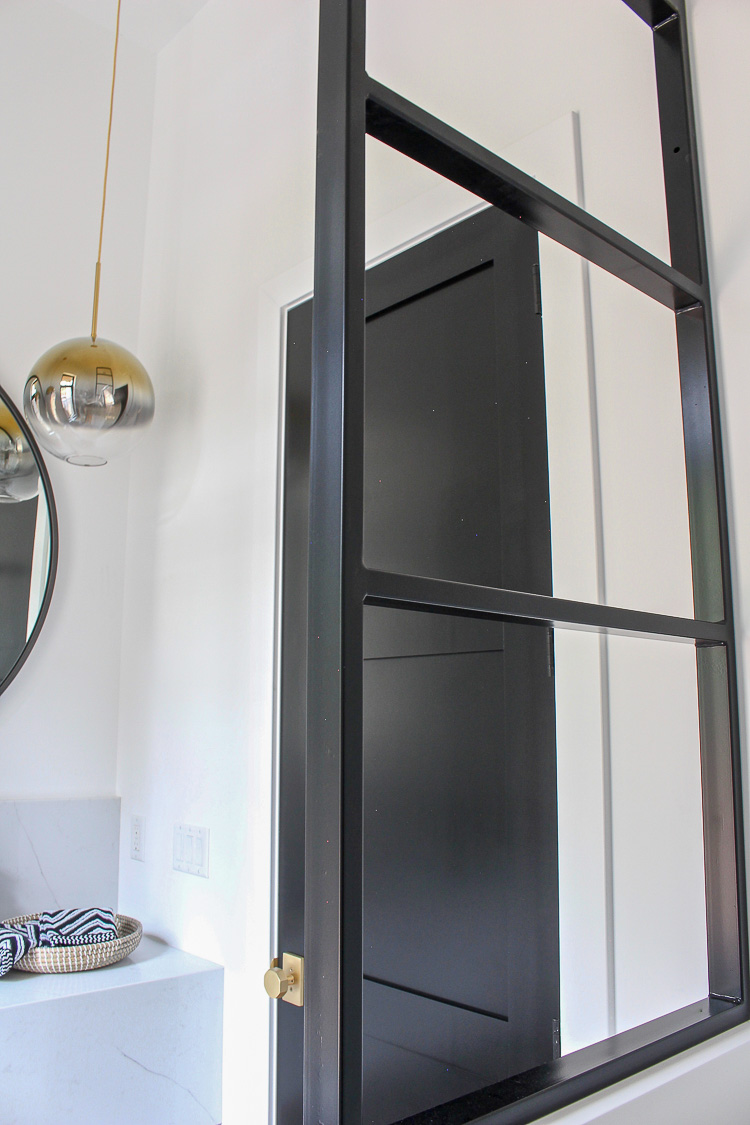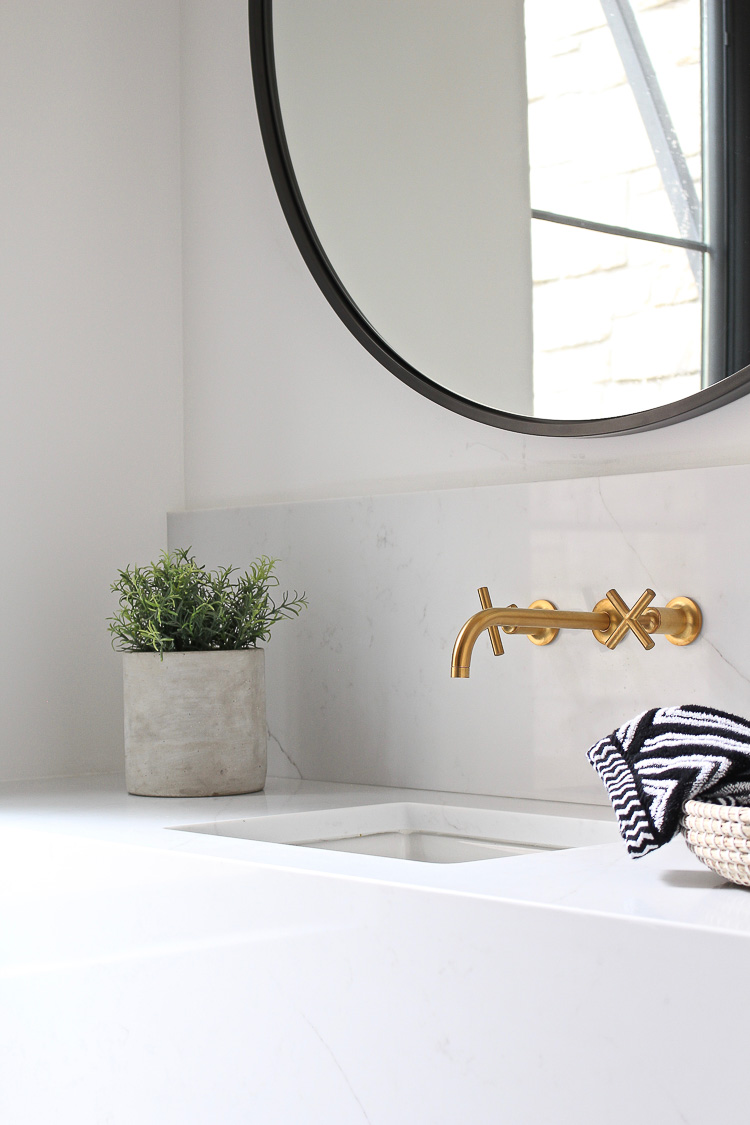 I'm obsessed with all things concrete lately, adding it to every room in some simple form like this little planter. It adds a raw, organic element that I'm craving in interiors and exteriors.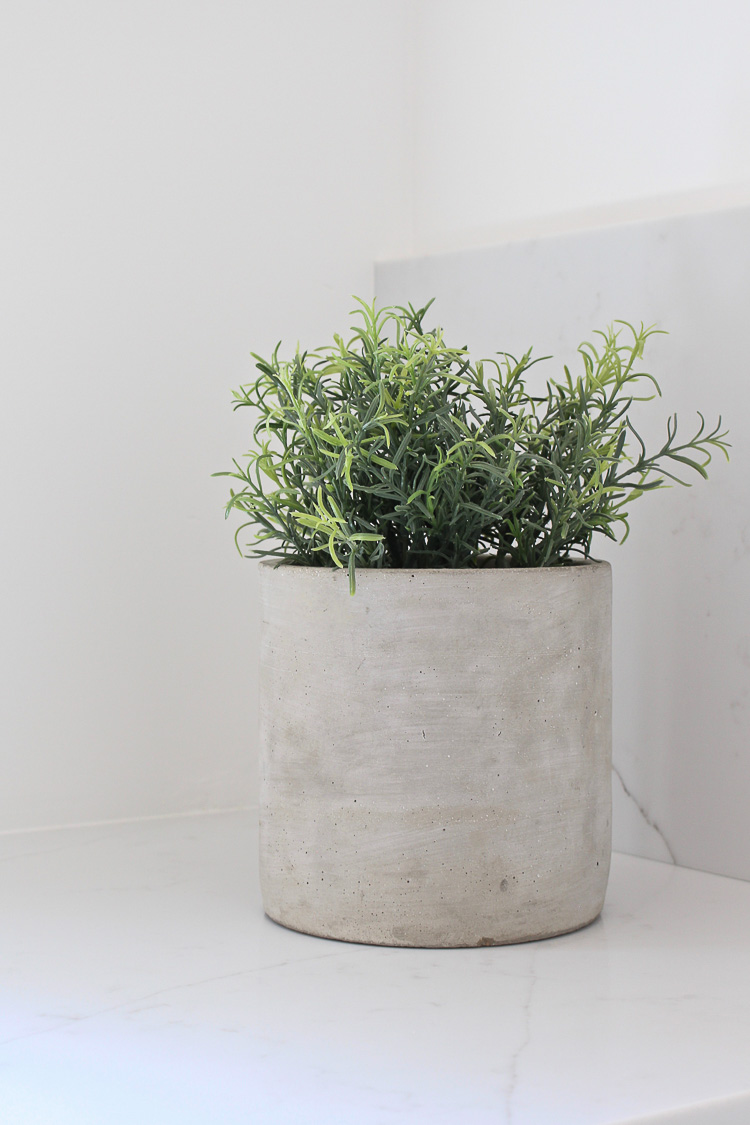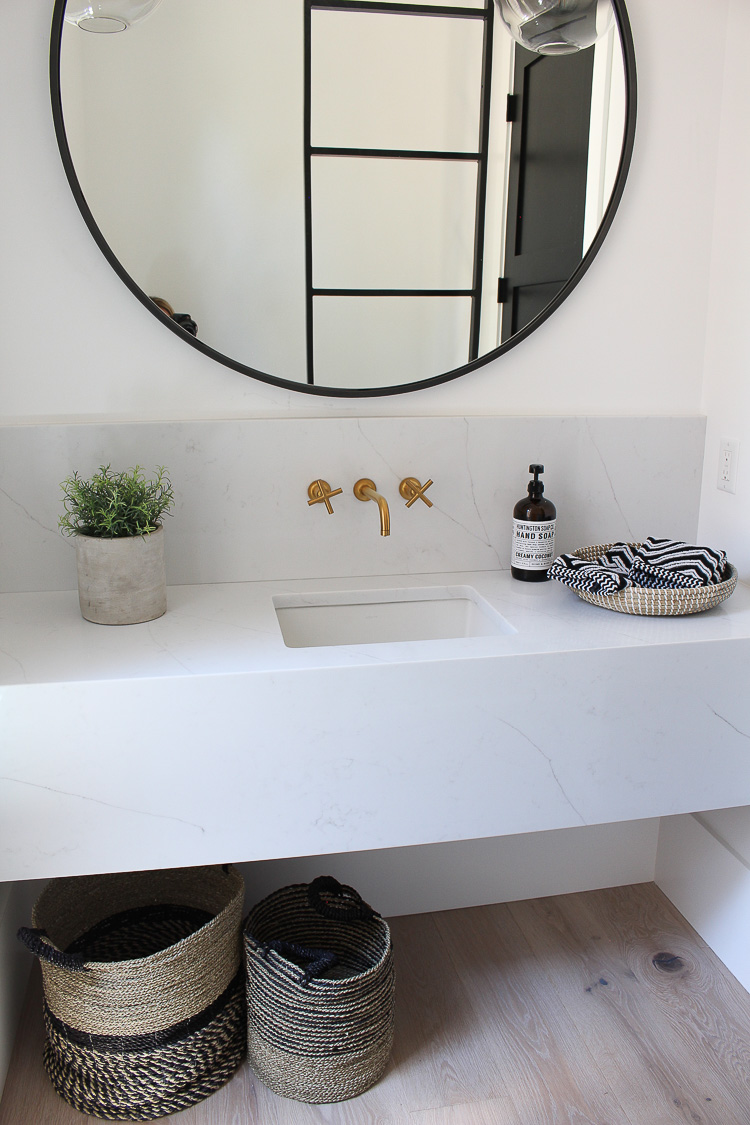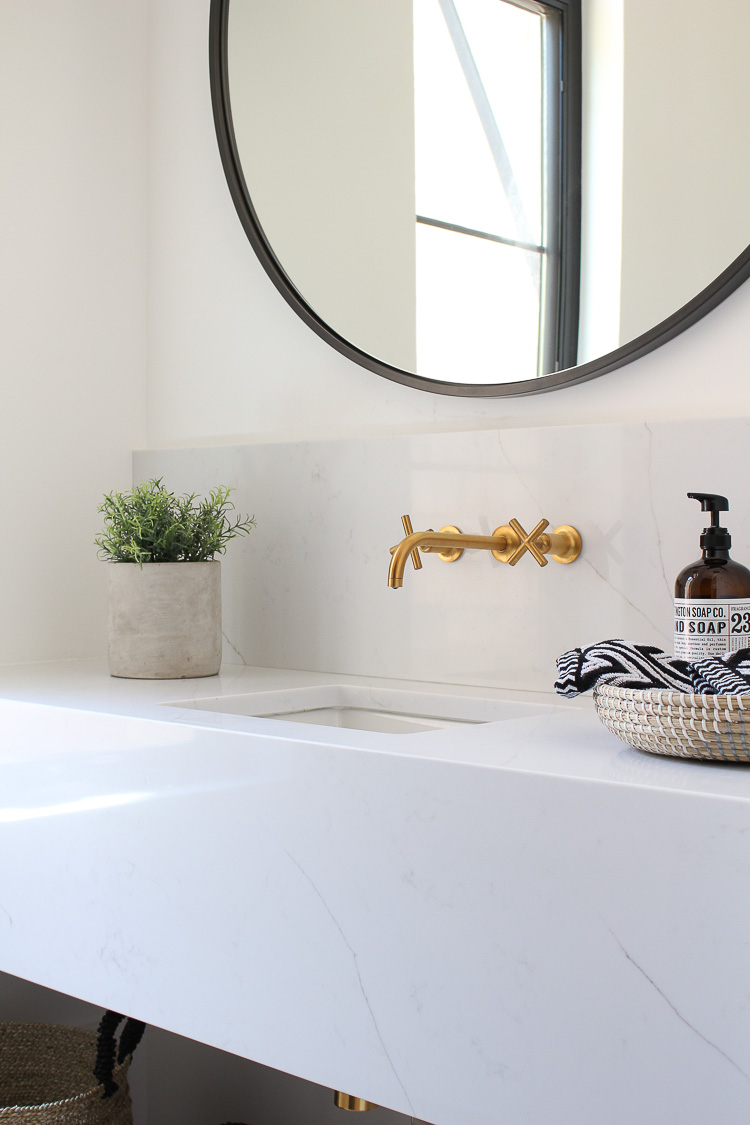 If you have any questions about this space, be sure to leave a comment. I'm trying to cover all the basis as I reveal each room but want to help guide you along if I leave out a detail! As always, thanks for following along as we unveil our new home The Forest Modern!