Hey friends! We just got back from our 10 day trip to the Pacific Northwest.  What a fun trip that was but I think I need a relaxing vacation to recover from that one! We covered so much territory and went non stop. I'm hoping to eventually share all the details of where we went and the gorgeous photos of all the scenery!  When I find some spare time….
I have another update on The Forest Modern because a lot of progress has happened over the past two weeks!  Just before we left, the trusses arrived and we knew the roof was about to start taking form.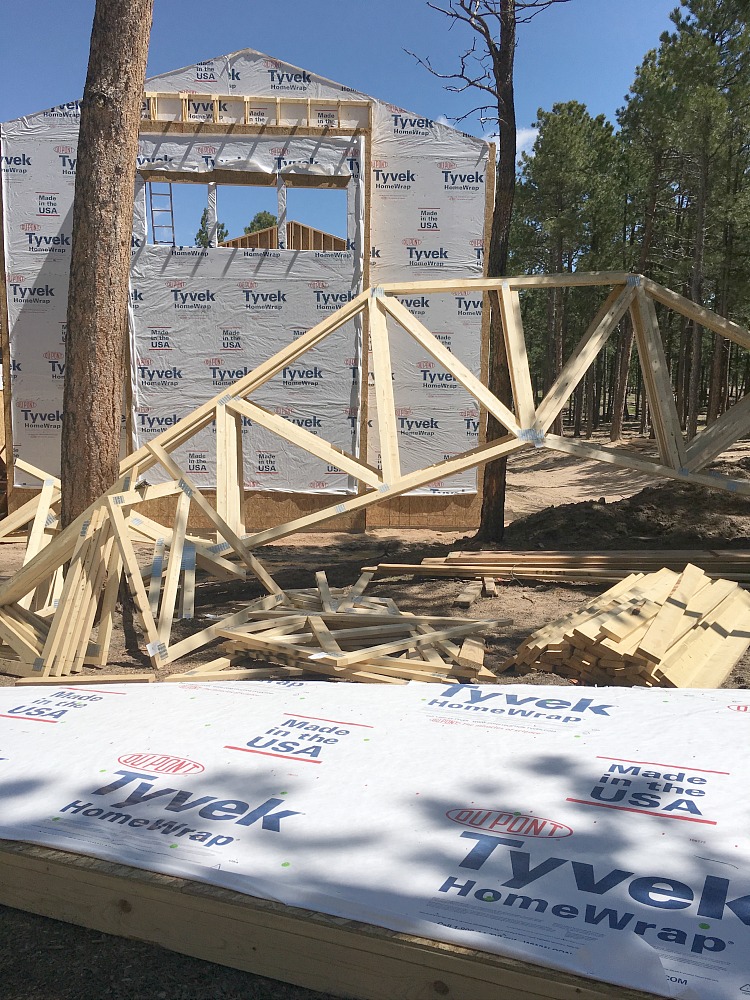 We have a roof now!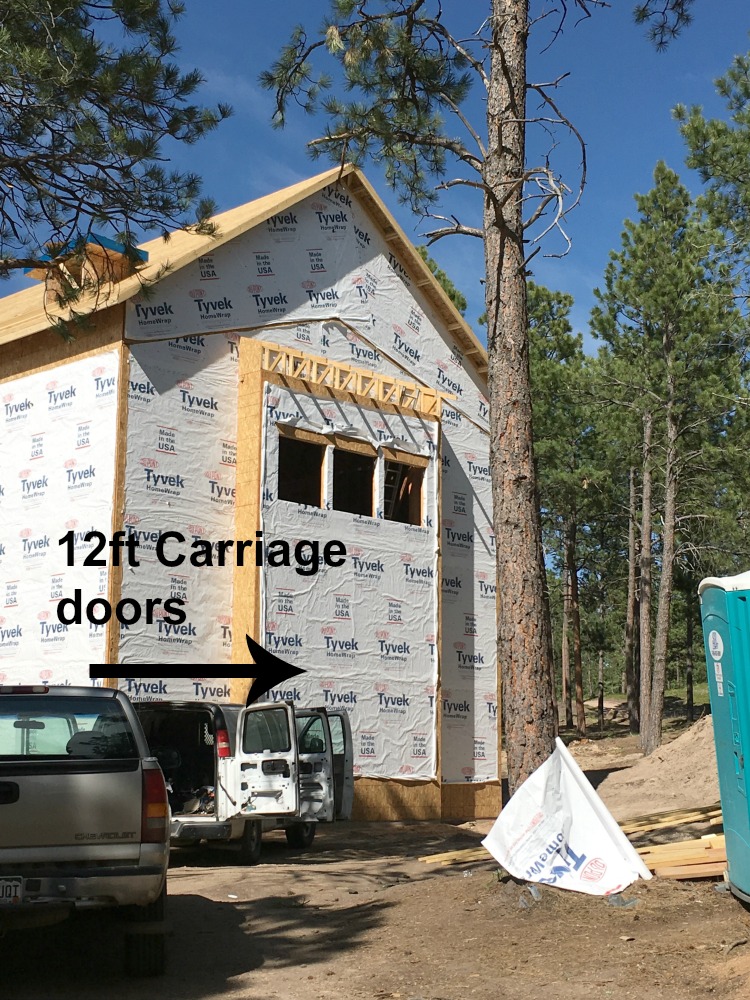 One thing I have gone back and forth on with this structure that attaches to our porte-cochere is adding barn style doors to the front.  When I eventually tell you what this part of the home is going to be, you'll see why the big doors would be so awesome, yet could be a challenge.  Today, I went over it with my builder and decided that I do want to go ahead and open up that front part of the wall where it bumps out and add some massive 12 to 15 ft tall carriage style doors.
I found this jaw dropping inspiration photo on Pinterest and my mind was made up. Although these are actually barn doors, mine will be carriage doors that open out.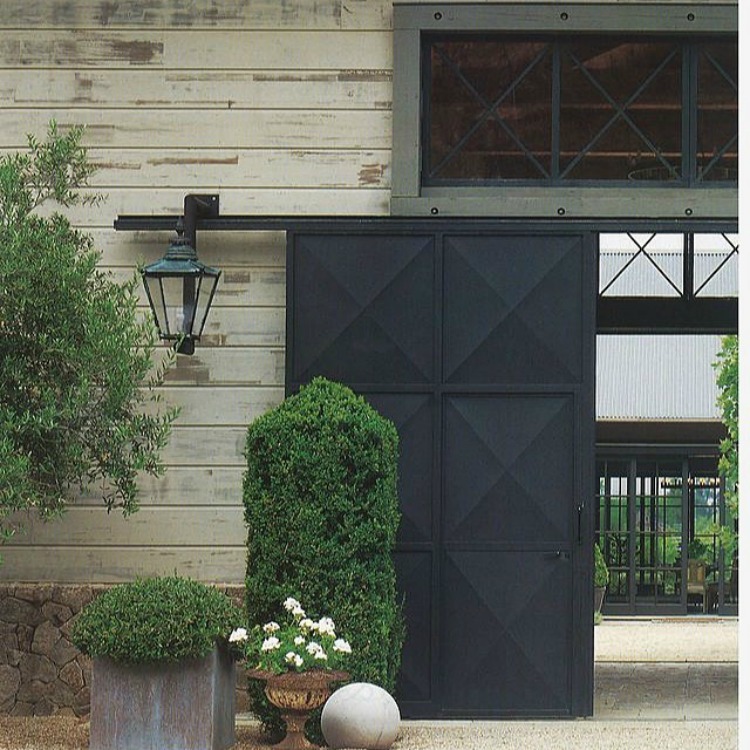 Design by: Backen Gillam Kroeger Architects
They look very similar to the front doors I'm having custom made with the pyramid pattern. Aren't they gorgeous?!
You can see the porte-cochere attaches to this structure.  I LOVE this part of the home and am super excited to drive under it everyday to get to my garage space in the back of the home.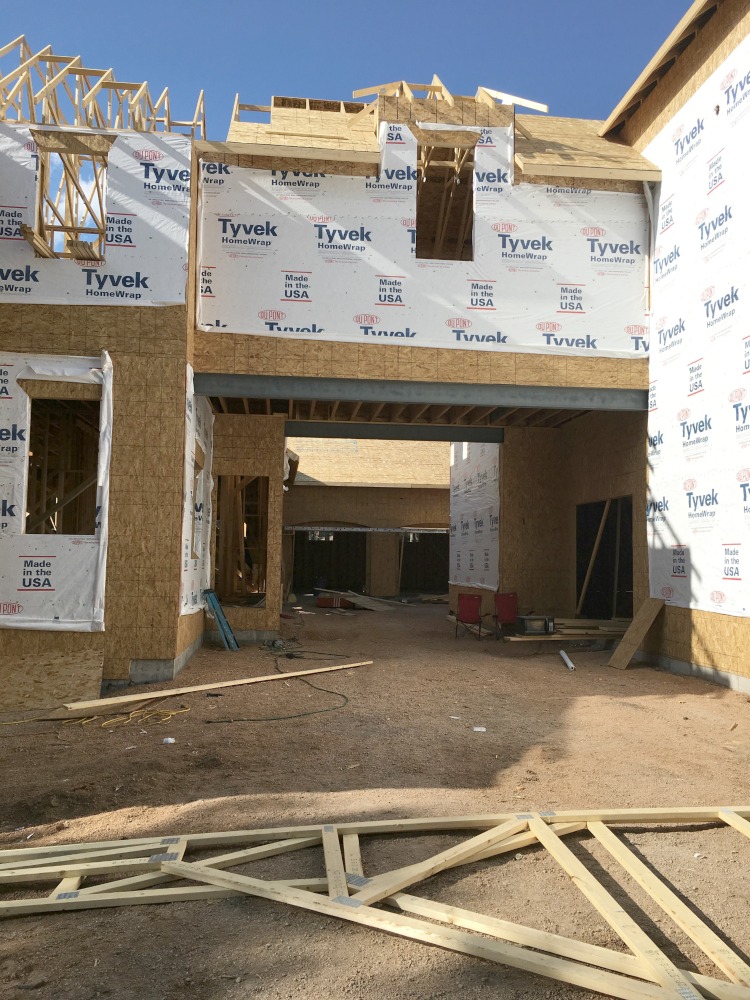 This home has truly been a labor of love but the design process has not been easy. We faced some big hurdles to get my vision to come to life. There's a story to tell about that for a later time, but basically, I've been designing and making changes on the fly as the house is being framed.
I've added about 10 more windows, including two more in the porte-cochere that will frame that center window (which is being lowered about 2 ft).  We have such pretty views of the forest and once I walked the rooms with the walls up, I felt like more light needed to flow into each room and more windows needed to be added.  The area above the porte-cochere will be the boys' loft area with a balcony that will look down into the space connected to it.
Here's a peek of the inside, looking up into the loft and straight out where there will be glass doors leading you out under the porte-cochere.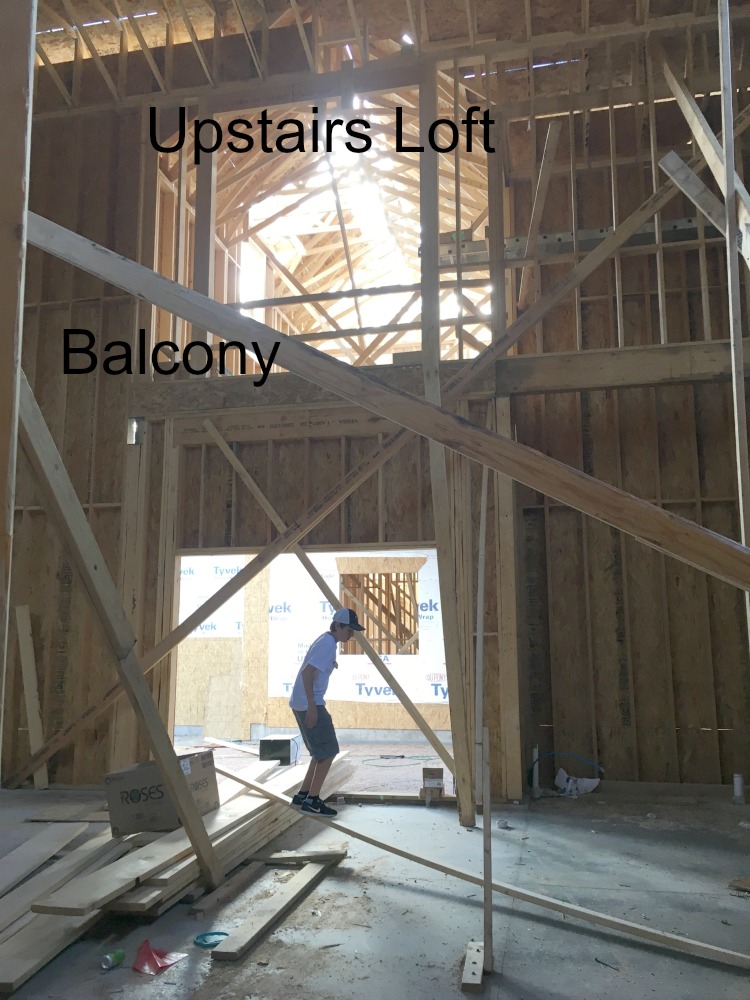 It's hard to see in this photo what the front of the home is going to look like, but here's a look at the roof going on.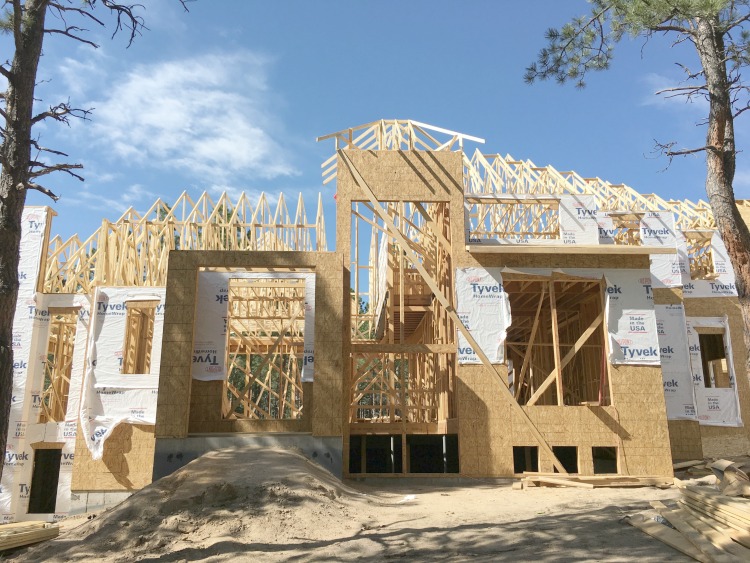 Our stairs are waiting to be put in as well.  Thank goodness, because I go into full panic mode every time I have to climb that 12 ft ladder to get upstairs.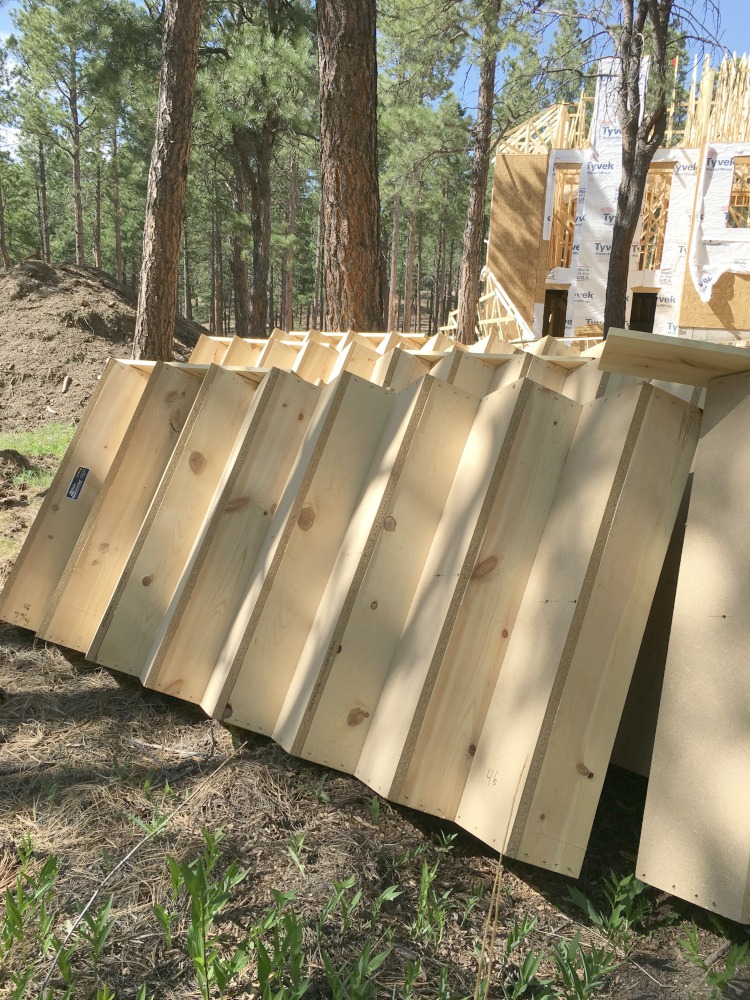 This is what the back side of the house looked like just before the roof went on.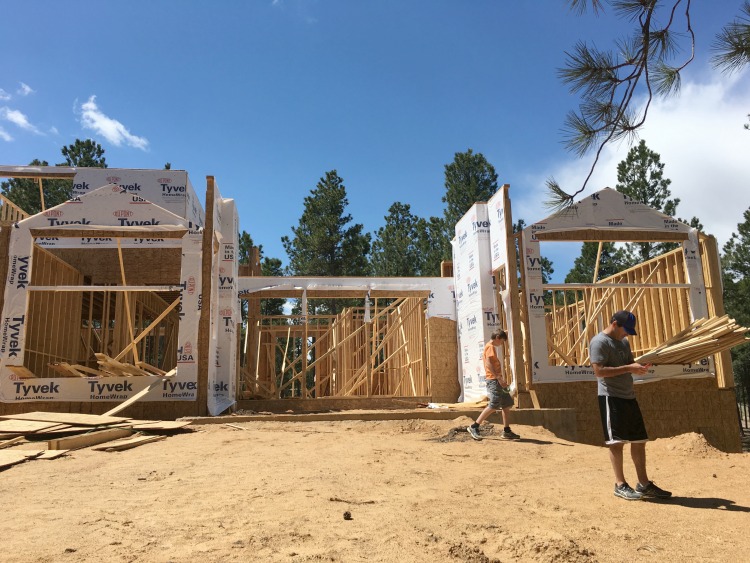 Our covered patio will be so nice to hang out on and enjoy the forest view.  I'm planning on hanging a huge chandelier out there too. Picking out lights has got to be the funnest part of design. Eventually, I'll be showing you more of the design elements of the home. I'm still pulling it all together and I'm one to keep it under wraps until I know 100% the direction I'm headed.
Remember, when I shared these garage doors? I got a lot of questions about who the manufacturer is. You can find them at clopaydoor.com.  However, I did not order my doors through them because we were able to have them custom made locally for about half the cost!  I just found out that they are complete and ready to install.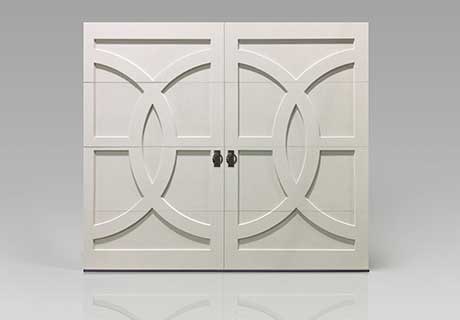 It's all coming together! I'm currently working on final hardwood floor selections and hopefully will have those nailed down soon. By the end of this month, framing should be done and we move on to electrical, plumbing and mechanical. It's ticking by fast!
Thanks for following along!