The IG Dream Home Instagram Challenge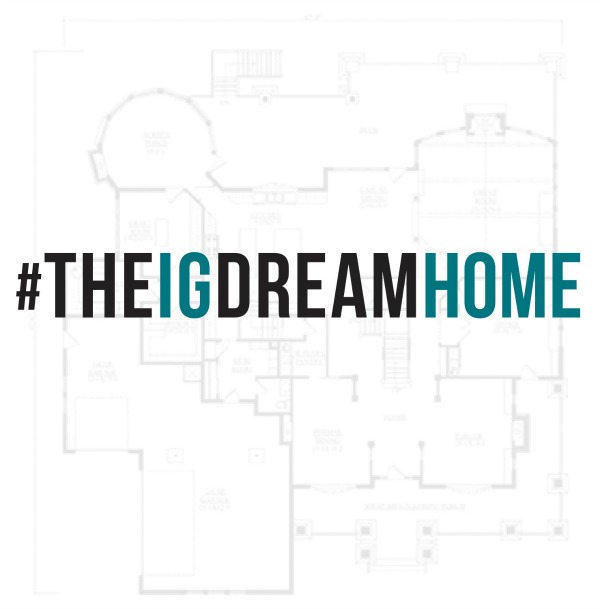 Welcome to #TheIGDreamHome tour!  So happy you hopped on over here from Addison's Wonderland!  For those of you who may not be familiar with this dream home challenge, I'll explain it.  I was invited to participate with seven other bloggers over on Instagram to construct a "dream home" challenge where each week the hosts and I would feature a particular room.  The rooms we featured were Living Room, Bedroom, Kitchen, Dining Room, Bonus Room, and Home Exterior. Oh my goodness you all amazed us with us so many entries! At the end of every week, we would pick one winner for that week's challenge, which became one room in the overall constructed dream home.  We had a blast looking at every single entry and were inspired by all of the different styles of design!  We put countless hours into this because every week there were so many wonderful rooms to choose from!  We always were challenged to pick just one room!  What a great success this challenge was and we thank you Instagrammers for participating!!
The  WINNING six rooms that constructed our final dream home came together in this beautiful floor plan design created by our talented hosts Kelley (Kelleynan) and Tamara (Citrine Living).  Kuddos to these super talented girls for this awesome graphic!  A huge CONGRATULATIONS to all six winners and to their stunning rooms!!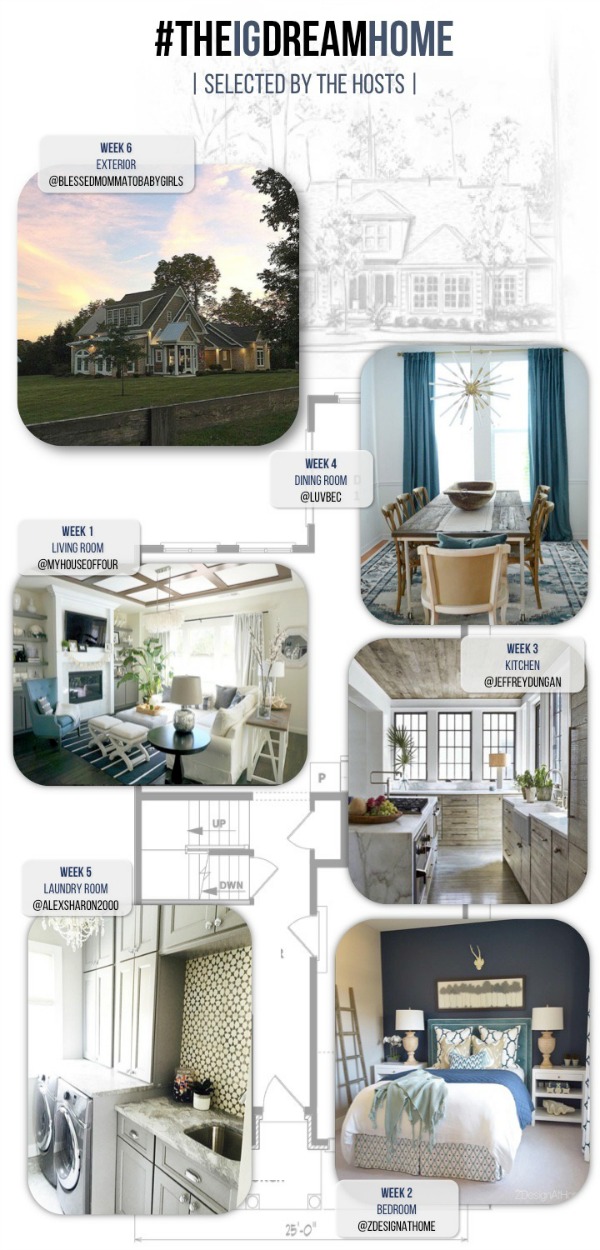 WEEK 1 – Living Room – @myhouseoffour
WEEK 2 – Bedroom – @zdesignathome
WEEK 3 – Kitchen – @jeffreydungan
 WEEK 4 – Dining Room – @luvbec
WEEK 5 – Bonus Room (Laundry Room)  – @alexsharon2000
WEEK 6 – Exterior – @blessedmommatobabygirls
Now what get's even more fun is that each one of the hosts was able to pick her own personal favorites to construct her own DREAM HOME!!  Let me just say that this took me a LONG time to narrow down!  I think I could have built a palace with all the rooms I wanted to pick!  But I only got to choose six, so here are my personal winners!!  I love a bright and airy home with pops of color and that is how I narrowed down my selection.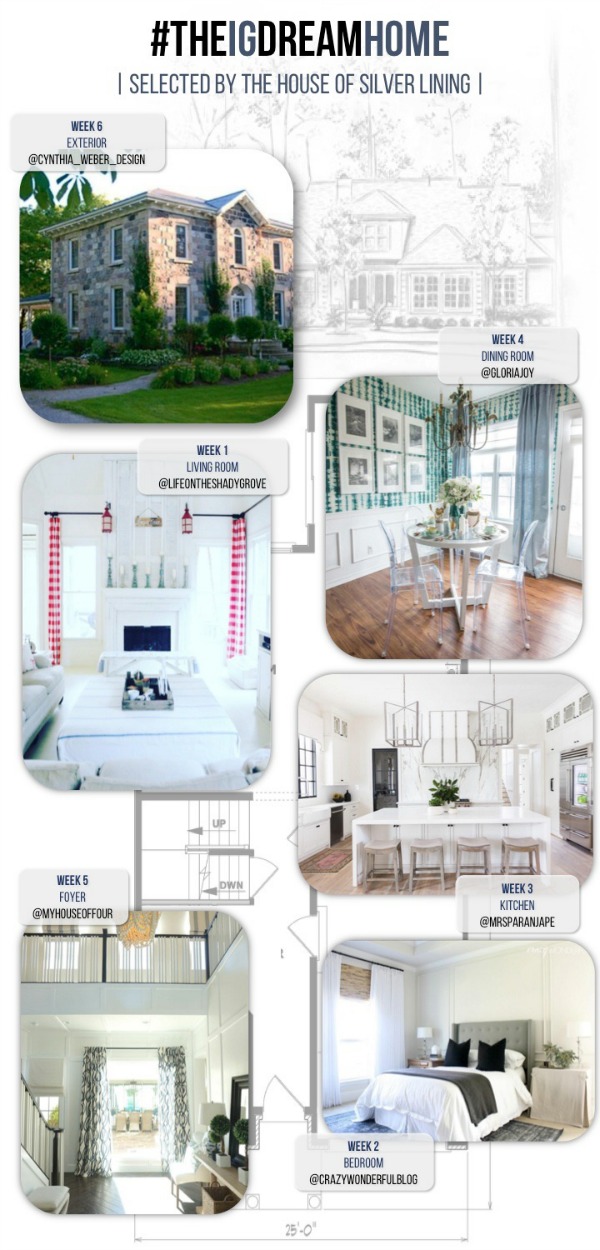 This living room is so pretty with its crisp white background and pops of red and turquoise!  I love the idea of the shutters extending the fireplace up…what a great idea! I could curl up with a good book in here for hours!  Those lanterns are the cutest things ever and I love how much character they add to this cozy, beautiful space!  Congratulations Wendy!!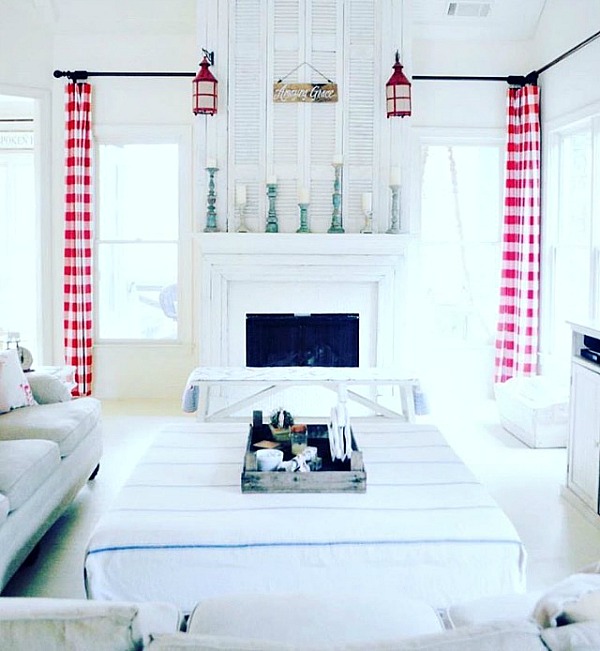 This bedroom is a favorite of mine on so many different levels.  I love the simple, classic, yet elegant trim detail on the walls.  The stately bed with crisp white linens and dark accent pillows and blanket make a grand statement against the neutral wall.  That navy rug is the perfect color in this fabulous room!  The white drapes and bamboo shades add just the right amount of texture to soften up the room.  Congratulations Shelley!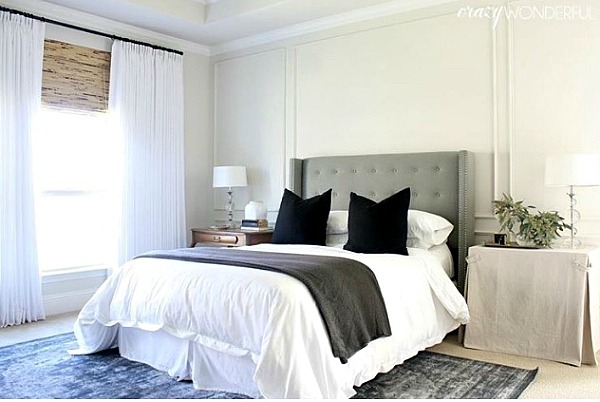 SHUT.THE.FRONT.DOOR!! This kitchen put me in a design trance!  Let's face it, white kitchens are just gorgeous!  What I love the most about this impeccable design is the marble wall behind that perfect hood with metal straps.  Those pendants are huge and I always say the bigger the better!!  The pop of pink in that rug is so pretty against the neutral wood floors.  I would probably take up cooking in this kitchen if it were mine (well, probably not, but just sayin'!).  Congratulations Lori!!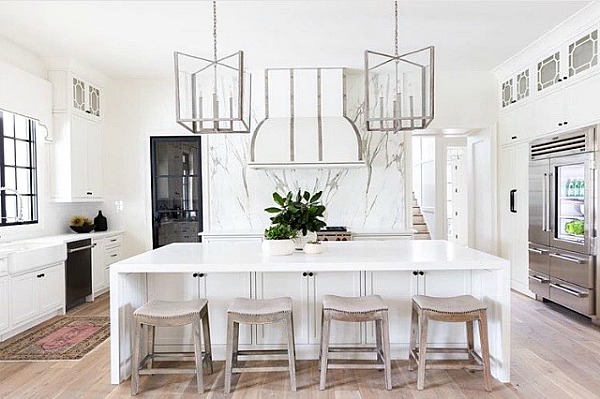 SWOONING over this dining room!  The bold and colorful wallpaper is so fun yet refined to make this space still feel sophisticated.  The pale blue silk drapes are so pretty against that wallpaper and with the brass chandelier adorning the center of the room.  The gallery wall, acrylic "ghost" chairs and trim detail on the walls give this room that extra flare that WOWS!!  Congratulations Gloria!!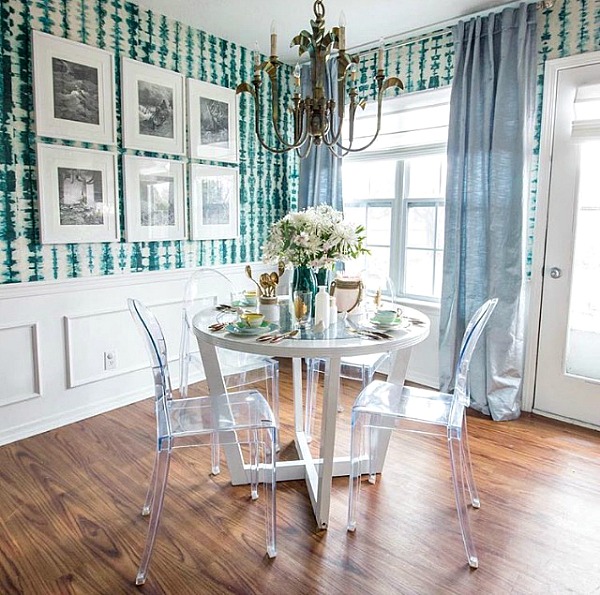 The bonus room that I couldn't resist is this amazing foyer!  Look at all of that natural light!  The view through the home straight to the pool area is such a beautiful site!  The herringbone pattered floors, modern drapes, and trim detail on all of the walls is everything I would want in my home!  Congratulations Melody!!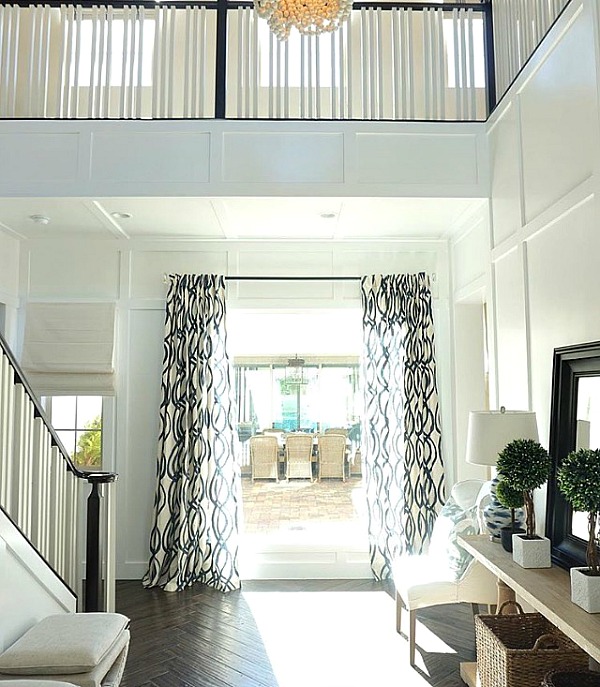 Last, but certainly not least, is this jaw dropping home exterior.  I've always LOVED stone houses!  So timeless and reminds me of a french chateau.  Look at that gorgeous green yard too with all the perfectly manicured trees and shrubs.  You can tell that this home is well loved!  Congratulations Cynthia!!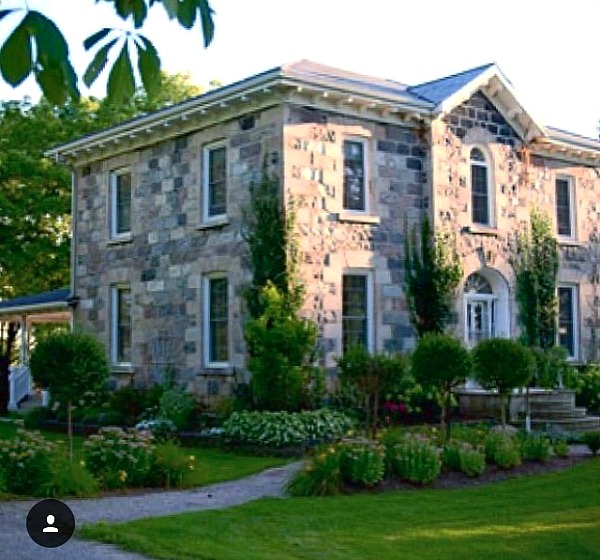 Thank you to everyone who participated in this Instagram Dream Home challenge!!  A special thank you to my friend Kelley (Kelleynan) for organizing this challenge and for inviting me in!!  She was our super smart and organized ring leader!  Now head on over to my sweet friend, Randi's house, Randi Garrett Design to see who she picked as her winners!
#TheIGDreamHome Hosts:
The House of Silver Lining