The Party Hat Christmas Tree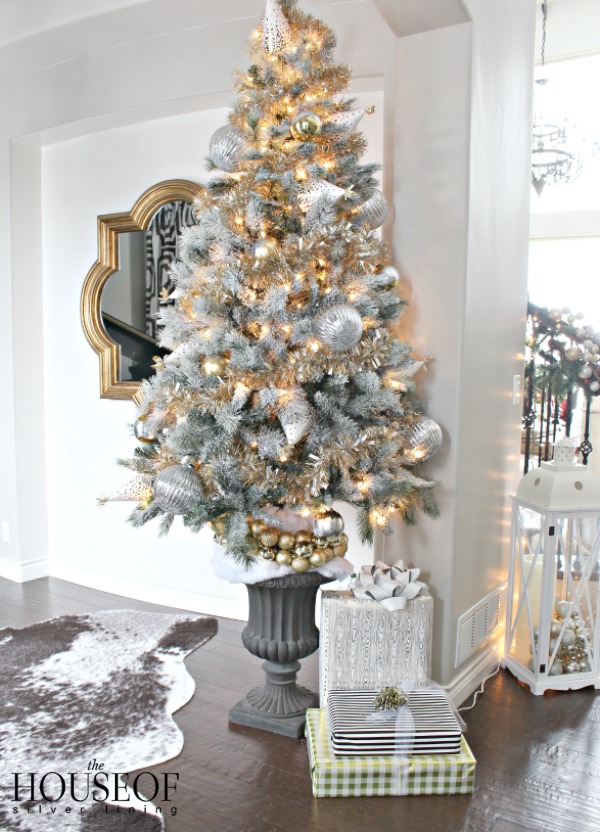 I have a few Christmas trees this year in my home but I think my favorite one is this party hat Christmas tree. I wanted to have fun with a few trees and add a little unexpected twist to how I dressed them. As you walk into my front door, you see this flocked, gold and tinsel Christmas tree sitting in our piano room.  The only piece of furniture we have in here is my grandmother's baby grand piano that was passed on to me. The empty wall was calling for a tree! Yes, my walls speak to me, don't yours??
The tree and all embellishments are from Target. I gave the 6.5′ tree the appearance of being more grand by setting the base on an old garden urn I had. I have to say that the flock on this tree flakes off like dandruff…I think my tree needs some Selsun Blue…HaHa!  I looked like I walked straight into a blizzard after setting this one up.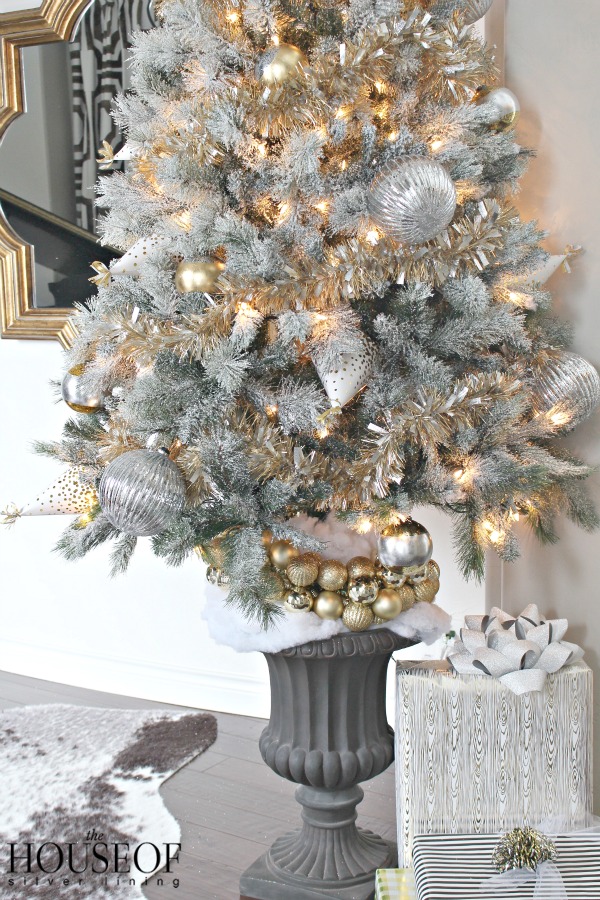 I covered the base with fake snow batting and made the ornament "garland" strand with some gold ornaments strung onto string.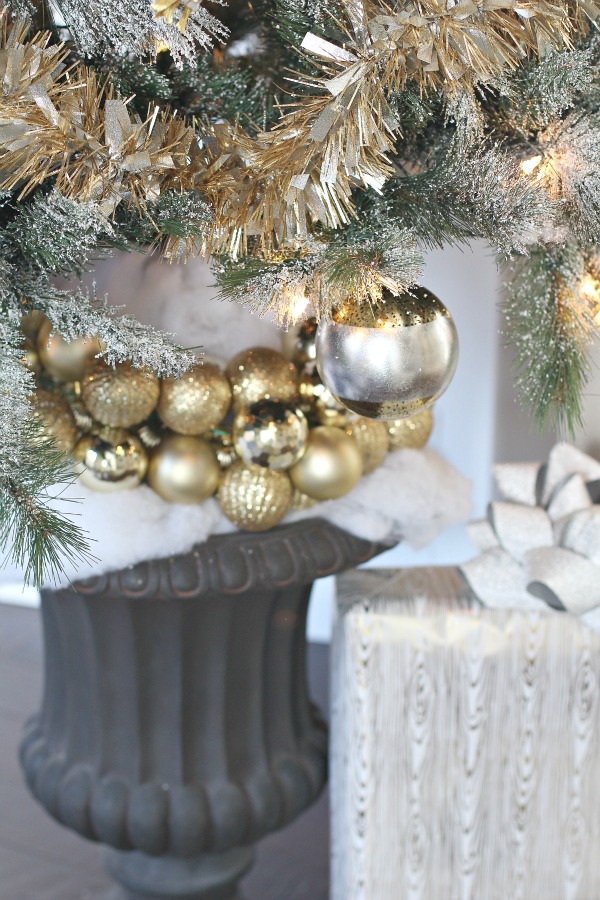 I never thought I would put tinsel garland on my tree since my childhood days of the 80's.  I have memories of stringing pieces of tinsel strand by strand on our family tree as a child. That was my job…spread the tinsel. Yay for me.  I came across this fluffy and soft gold tinsel garland and fell in love!
Thinking 'outside the box' of tree decorating I needed some large pieces for fillers that were fun and a little quirky.  I went over to the party supply section of Target and found these festive party hats.  Their bling gold tips look like they were made to go with the tinsel garland. Perfect for my tree!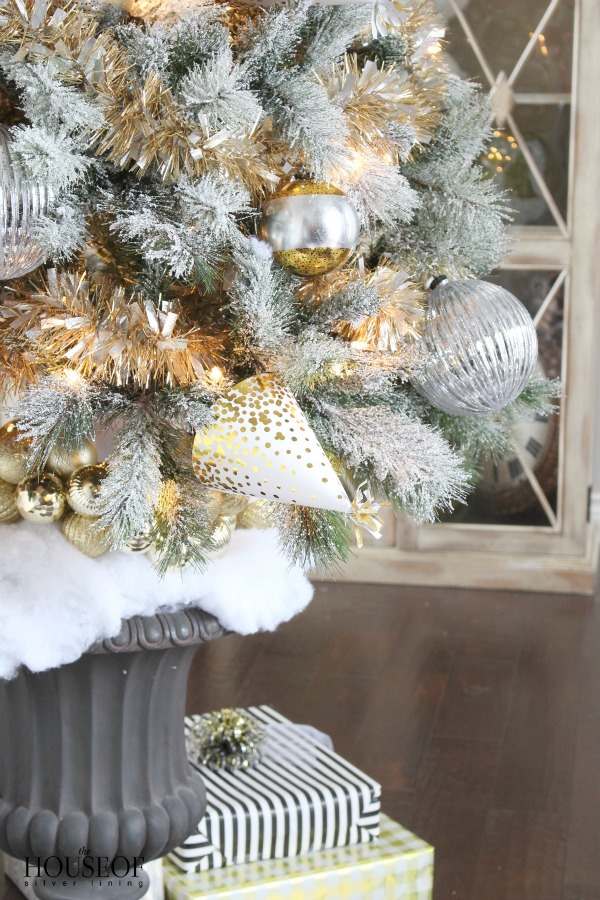 A mix of large and medium sized silver/gold ornament balls are the jewels of the tree.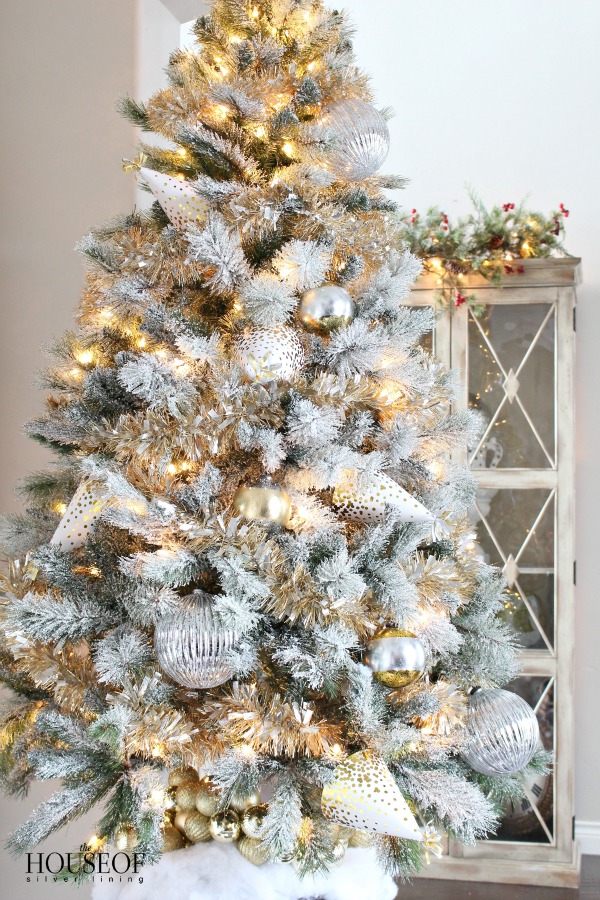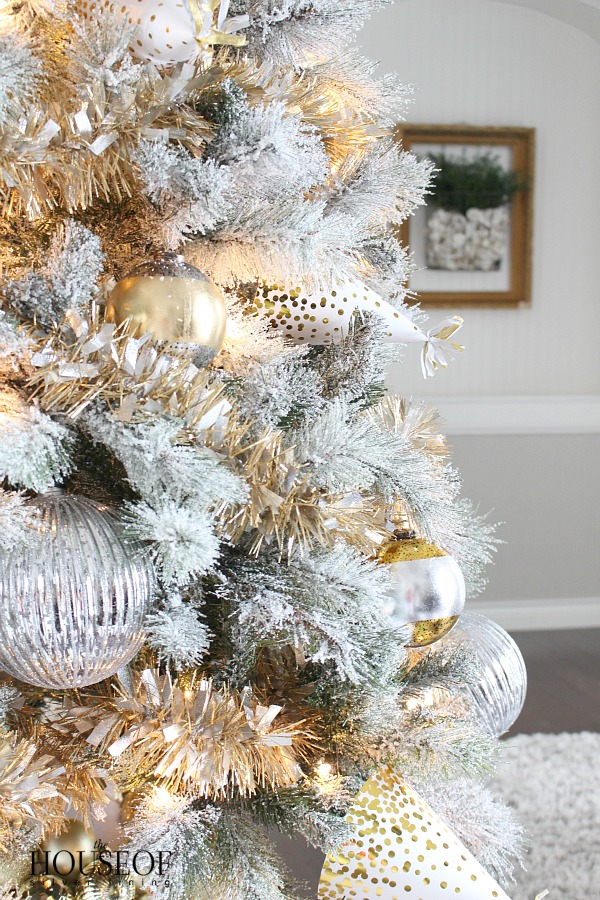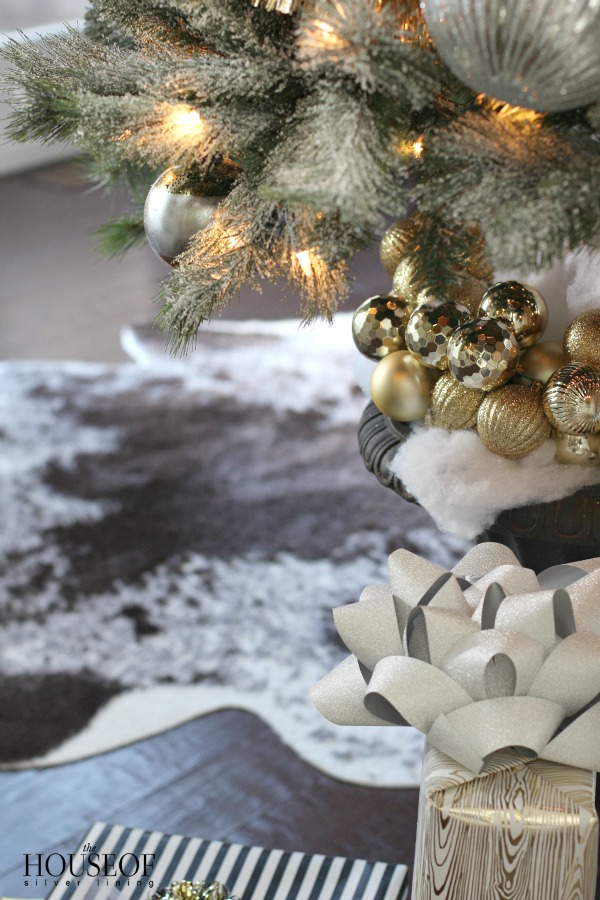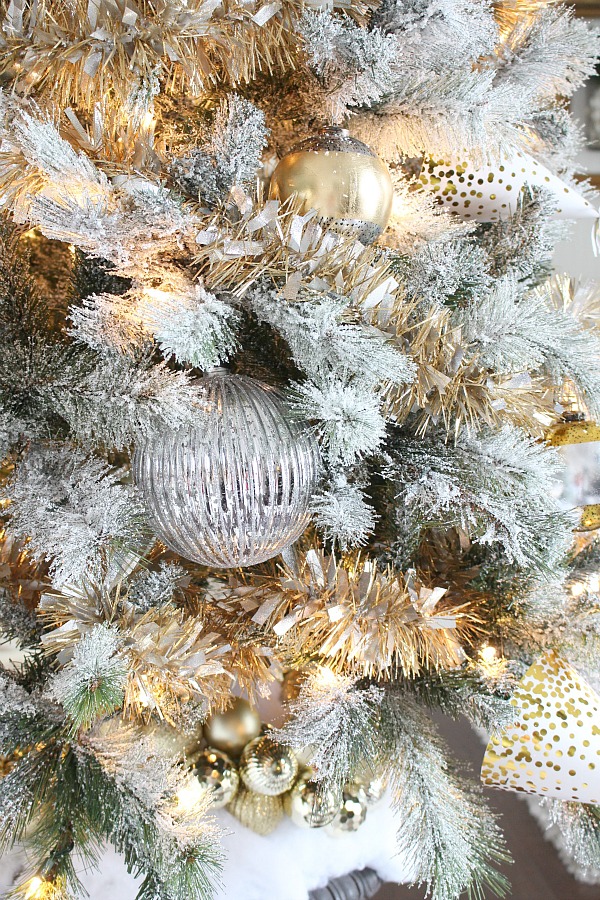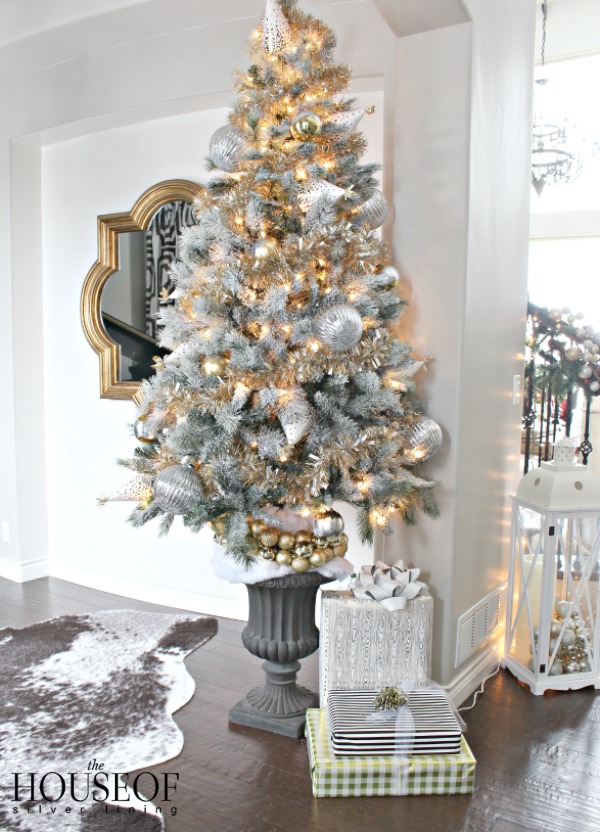 Think of fun and unique objects to use in your tree decorating.  I'd love to hear your 'outside the box' decorating ideas!
I'll be sharing my other trees in my upcoming Christmas Home Tour! Each one has a unique style and were so fun to create!  I hope you're enjoying this holiday season and the Christmas decorating in your home!