Talking tile today!  For the past few weeks I have teamed up with a group of fabulous ladies on Instagram to host a weekly design series called #ISpyDesignSeries.  This week our followers submitted photos of their tile.  There are so many gorgeous and fun tile options out there it just makes my head spin!  Our winner this week went to Brook at Nesting with Grace.  I am big puffy heart loving her vintage inspired tile that she  put in her recent kitchen renovation.  You can read more about this here.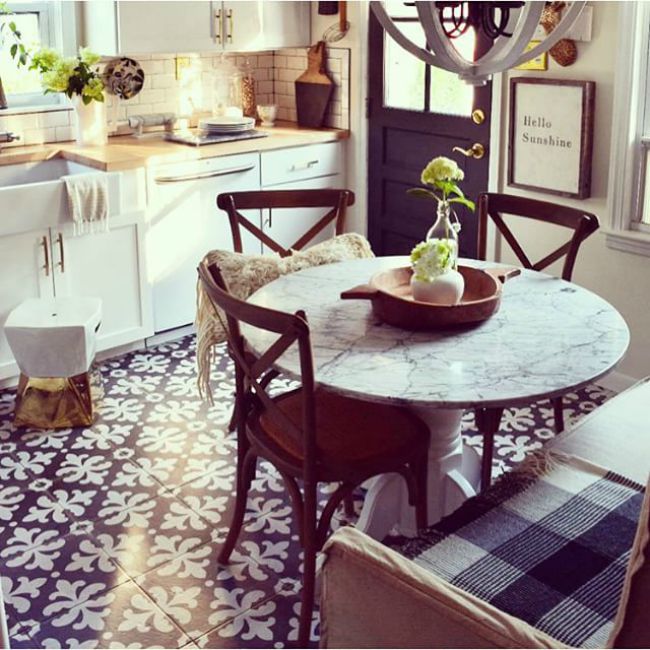 With bathroom renovations about to begin at my beach cottage, I've been on the hunt for some good tile.  We are gutting the master bathroom and boy's bathroom.  They got lost in the 80's and need some major face lifts.  As the renovations begin, I'll be sharing photos of those spaces, but for now I want to show you some tile that I have in mind and currently loving.
I love the pattern lay of this subway tile.  Vertical and horizontal tile inset adds visual interest.  The dark grout is genius because it hides stains which means less scrubbing!  I'll take the maintenance free bathroom please!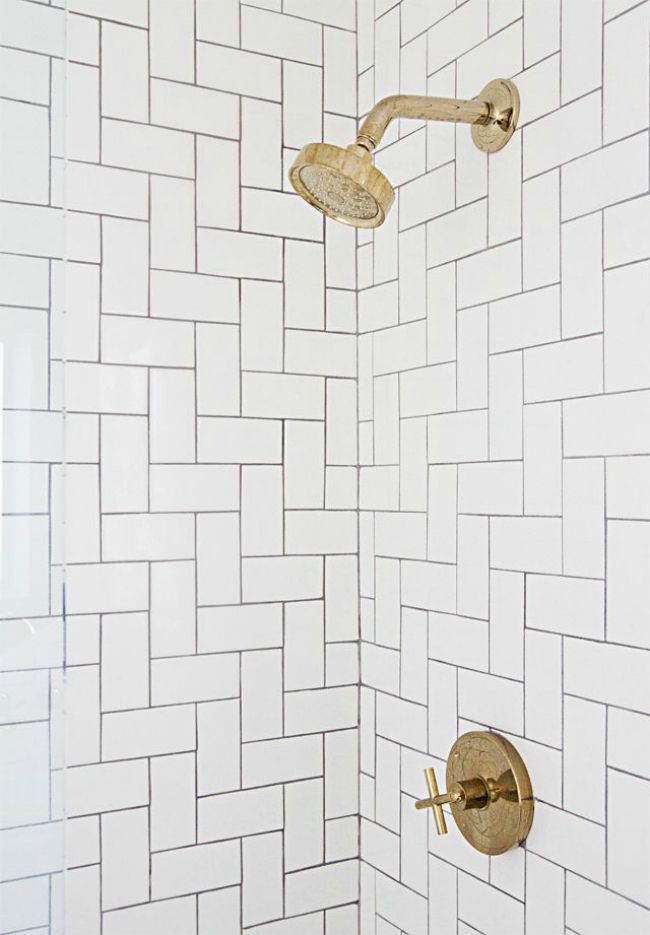 I love the combination of this Bordeaux tile from The Cement Shop for the master bathroom floors with this subway pattern in the shower.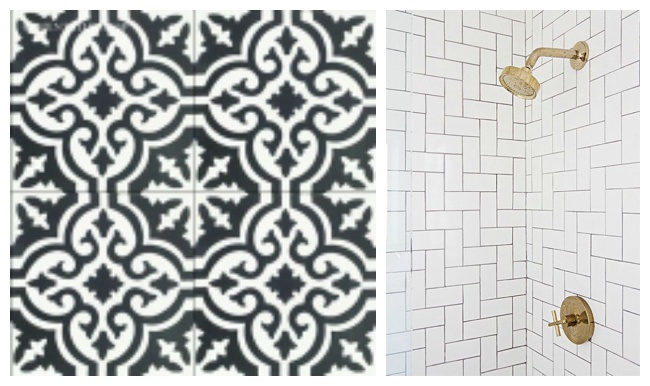 Taking the tile to the ceiling is a great option if you have old wall paper to remove.  Ahem…I mean psychedelic flower wallpaper that the previous homeowner must have hung in the 60's during the flower power era!  When the ancient wallpaper shreds off taking layers of drywall with it, that's when I decide wall tile is my answer!  In my house of boys, wall tile in the bathroom around the porcelain goddess is hands down the smartest thing to do!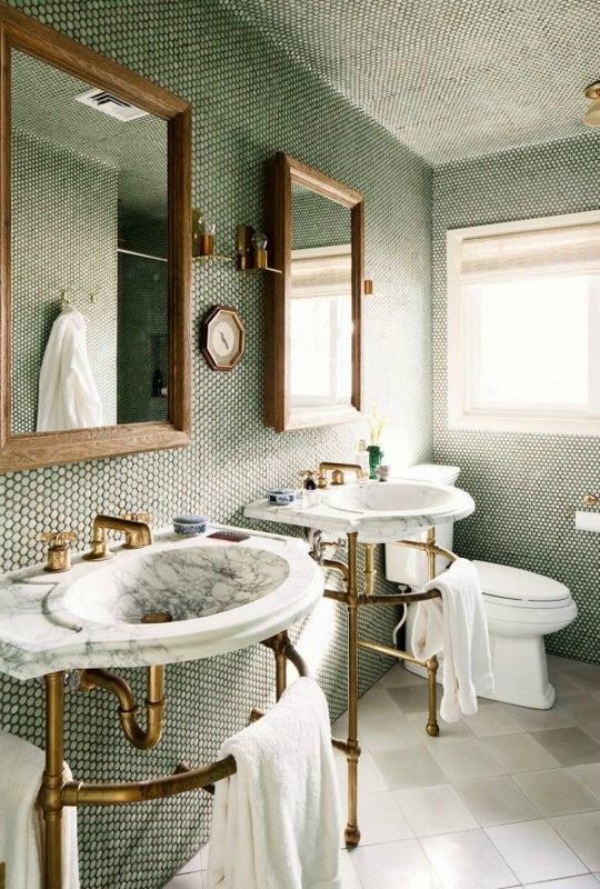 I love this classic black and white mini hexagon tile.  The perfect backdrop to add any pop of color, whether it be in a painted vanity or fun colorful towels.  I keep going back to this floor and am sure it will be the final winner in one of my three bathrooms at the cottage.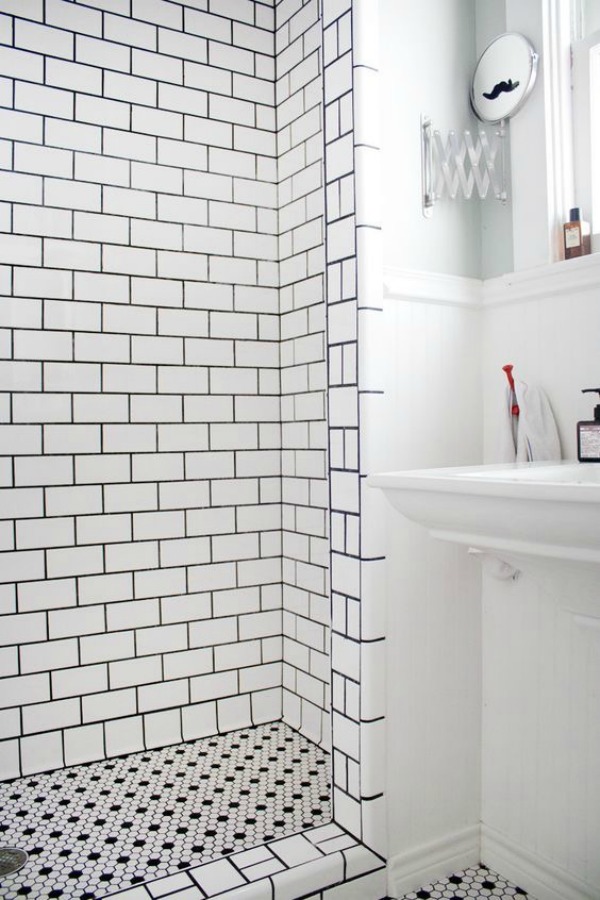 Renovations are scheduled to begin the end of this month and I'll be posting progress along the way!  Follow me on Instagram too where I post daily!