Tips For Cozy Holiday Bedroom
With the holiday season upon us and a chill in the air, I have a few Tips for a Cozy Holiday Bedroom to share with you today. Do you have guests visiting for the holidays? Make them feel welcome in your guest bedroom with some great finds I found at Walmart.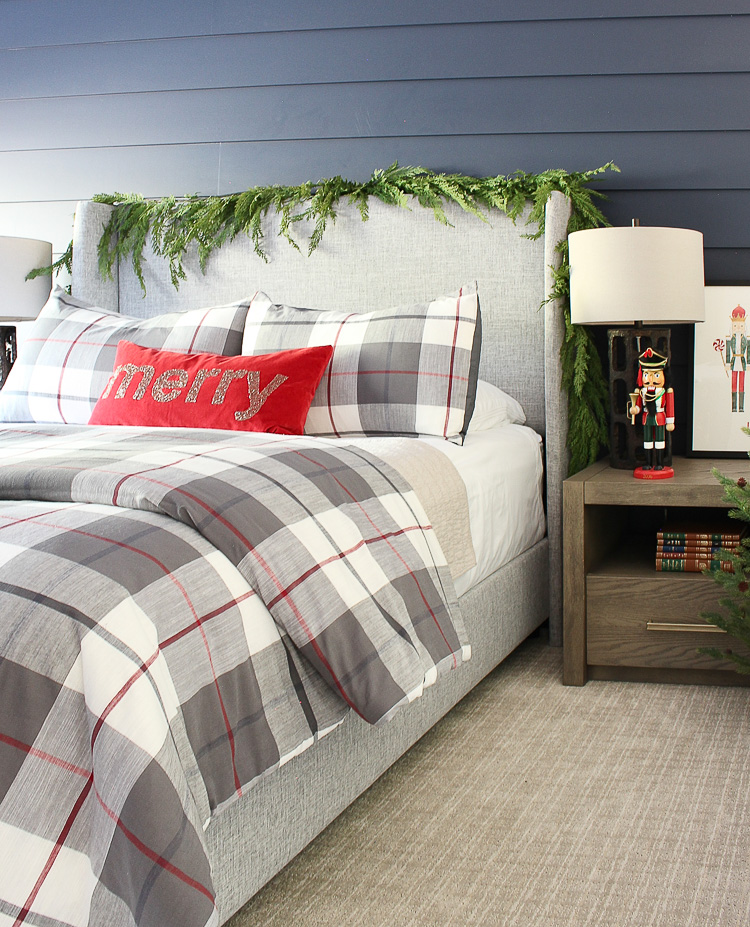 This post is sponsored by Walmart and affiliate links are used. All opinions, product selections and photography are my own.
The first bedroom to get a cozy holiday makeover is one of my boys. I found everything I needed at Walmart Home to add the warm, festive layers. My style approach is simple in creating a warm, cozy, layered environment.
Design Tip // Add seasonal, festive layers of warmth to the bed
Switch out the sheets to a warm, cozy flannel set. I'm waiting for the arrival of this cute reindeer flannel sheet set I ordered that compliments this new Better Homes & Gardens plaid 3-piece comforter set. The comforter is lightweight and great for layering over another blanket or quilt.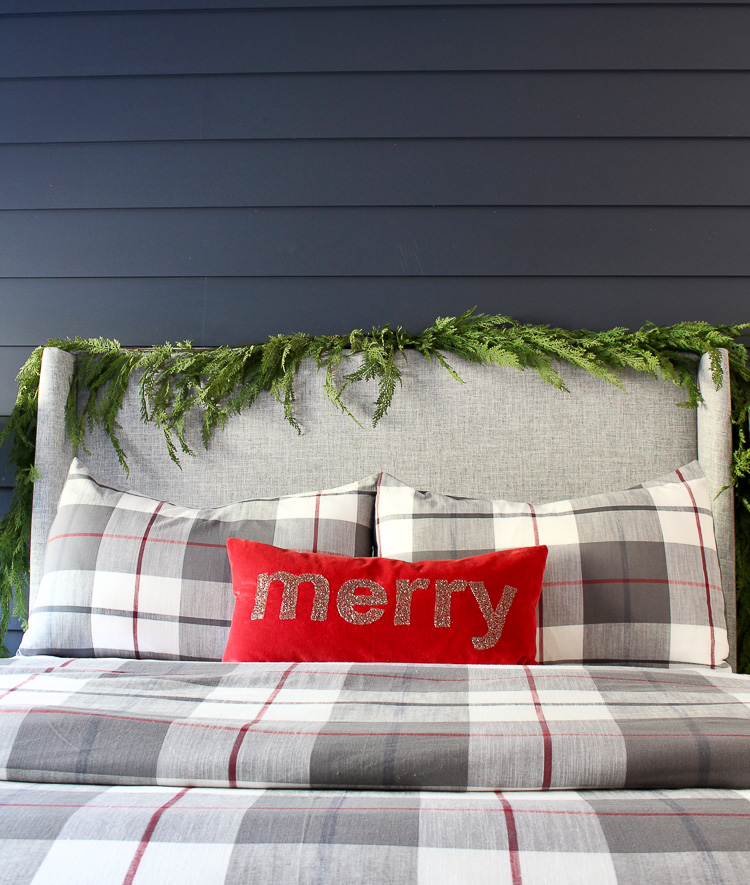 I also like to add a festive, holiday pillow. Christmas time is probably the only time of year you'll see red in our home and I love the pop of color just for the season. This particular merry pillow is old from seasons past but I found this similar red chenille MERRY pillow that actually comes in a 3 pk with two black and white buffalo check pillows.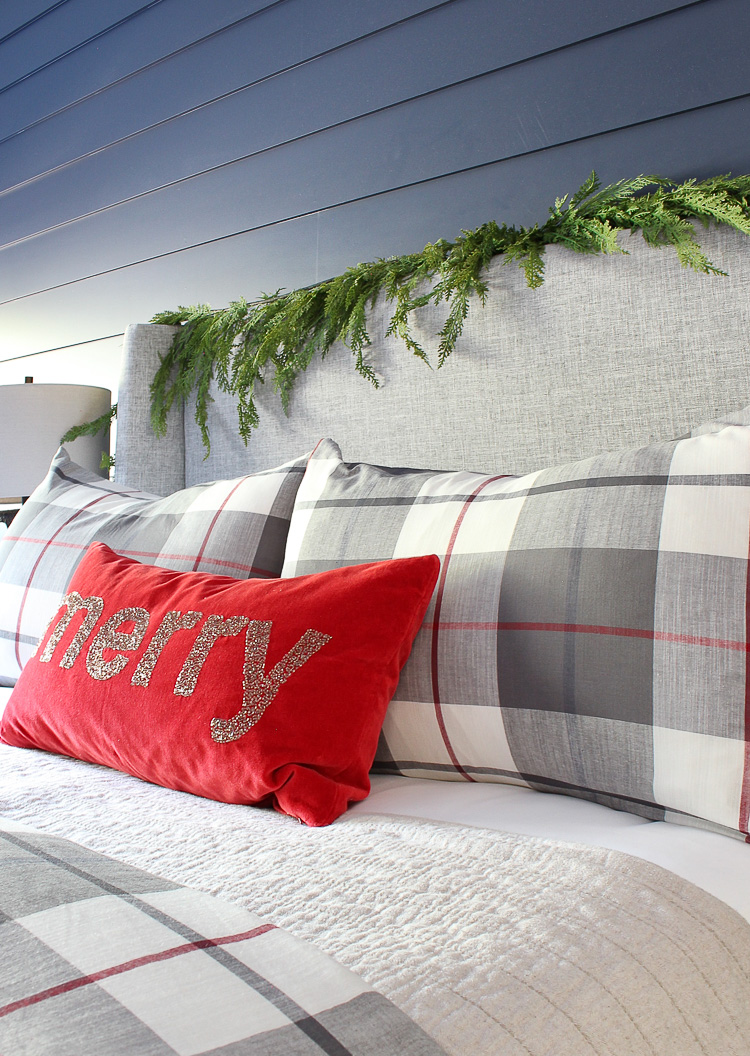 Design Tip // Add nostalgic holiday decor
When our boys were little, I would get them a new Nutcracker every Christmas. There is so much sentiment and nostalgia attached to those Nutcrackers and something they can pass down to their children one day. I was excited to find this fun Nutcracker wall art to add to our nostalgic holiday decor.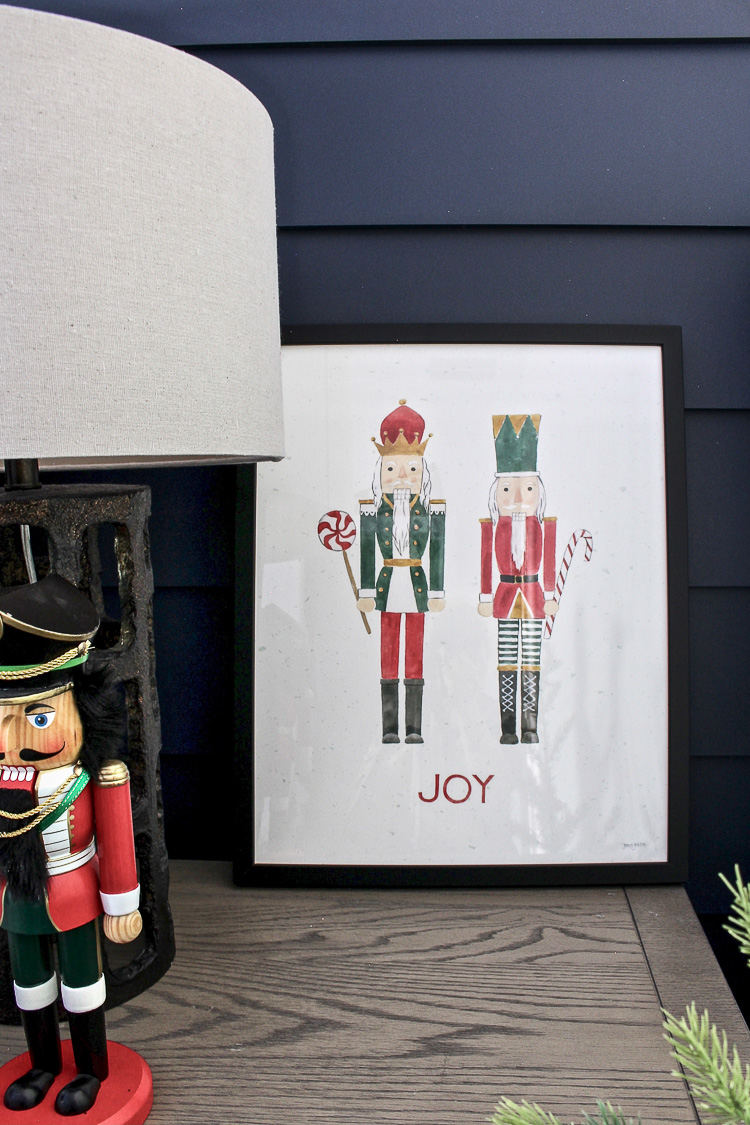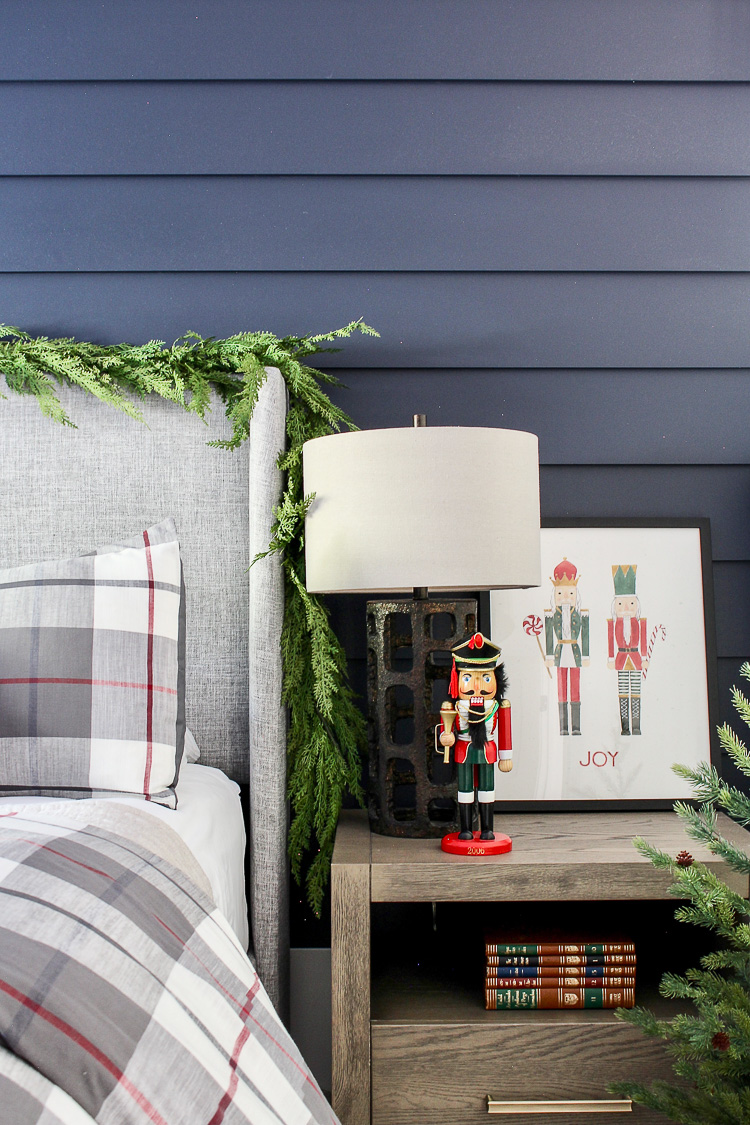 Design Tip // Add festive greenery
My final tip for creating a cozy holiday bedroom is to add some festive greenery. Swag some garland over the bed or hang a wreath above it. Add a faux little fir tree or even a Christmas tree! My boys have this Christmas tree in their bedrooms that they love to decorate with all their collected ornaments.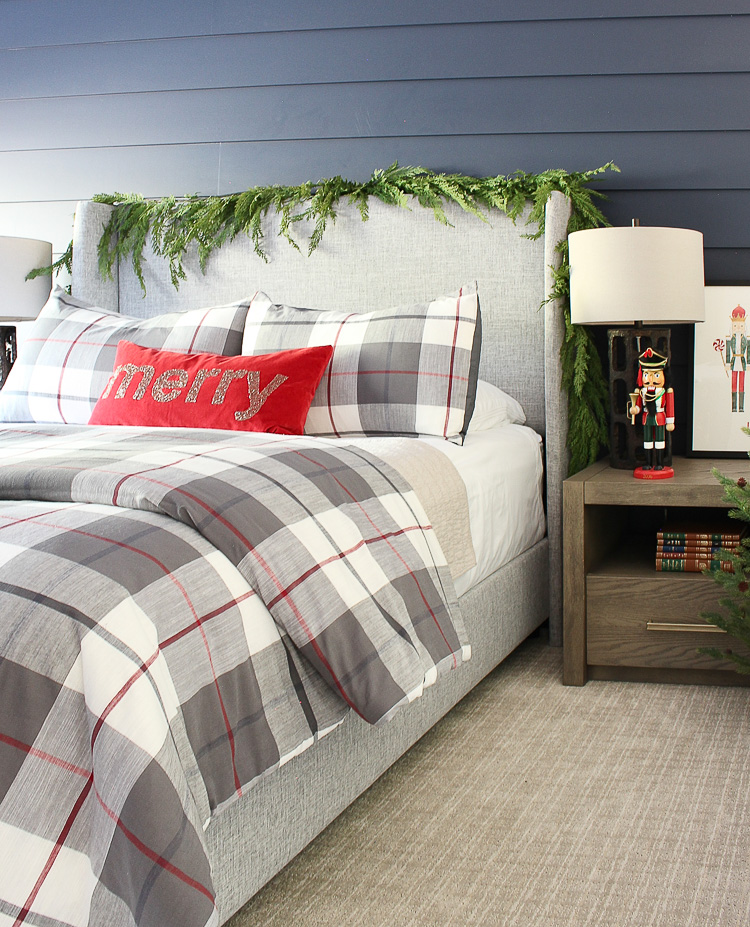 I hope this post has inspired you to create a warm, cozy holiday look to your bedroom. Walmart has everything you need to get the look your guests and family will love!
Scroll & Tap on Image to Shop