When Fashion Influences Design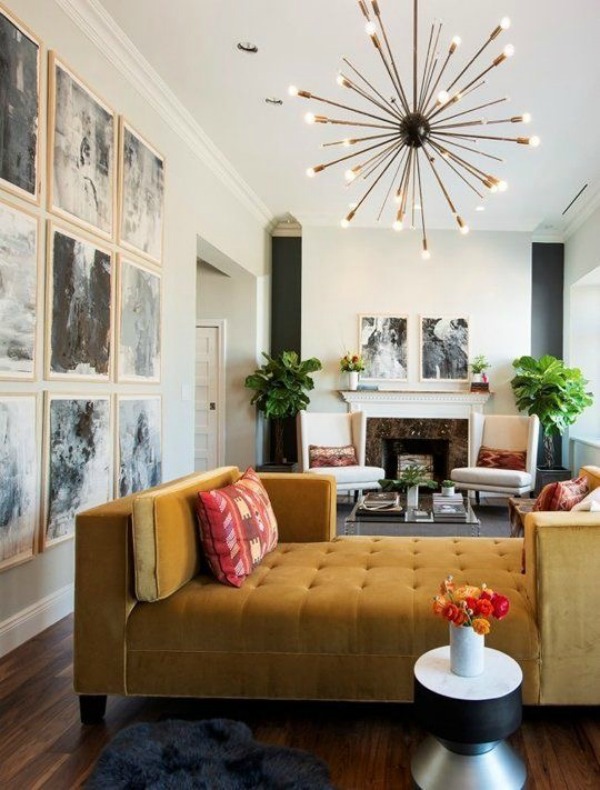 Where do you gather inspiration when decorating or designing a room?  Do you like to look through magazines, pinterest, houzz, or Instagram?  Do you walk into a restaurant or boutique and see inspiration?  Even browsing beautiful store fronts, like Anthropologie who always has jaw dropping settings! We can gather inspiration from just about anything! I am a lover of fashion design through and through and I'm finding that fashion has a big influence on my upcoming design plans.  When I'm drawn to a fashion statement it's more the texture, color and mood of that look.
This year my mood has shifted and I'm feeling the moody blues.  Not myself personally, but my home. There is something about these rich, dark tones that I'm drawn to. Whether it be a bright white room filled with dark, velvety furniture or a dark painted room filled with white furniture.  I'm just craving pulling in this color palette into some spaces I'll be designing this year.
Your home should express your personality.  I would absolutely wear this marine blue outfit with that burgundy fur! Maybe only in NYC, but still!  Love it!  But these colors together are a match made in heaven.  Classic with a bit of edge.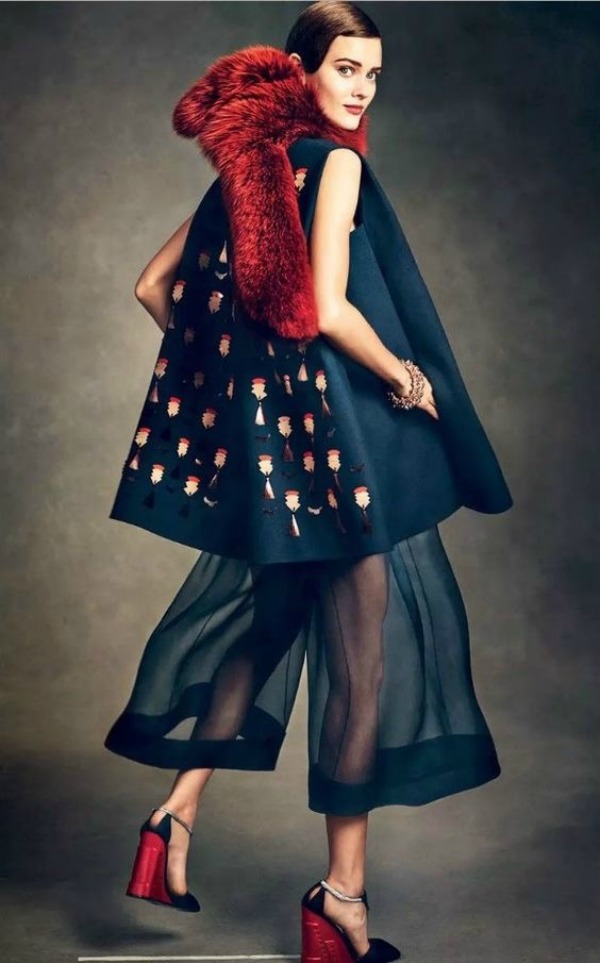 And this one.  No one would be surprised seeing me wear this around the hood.  But there again, that rich burgundy, velvety fabric is calling to me.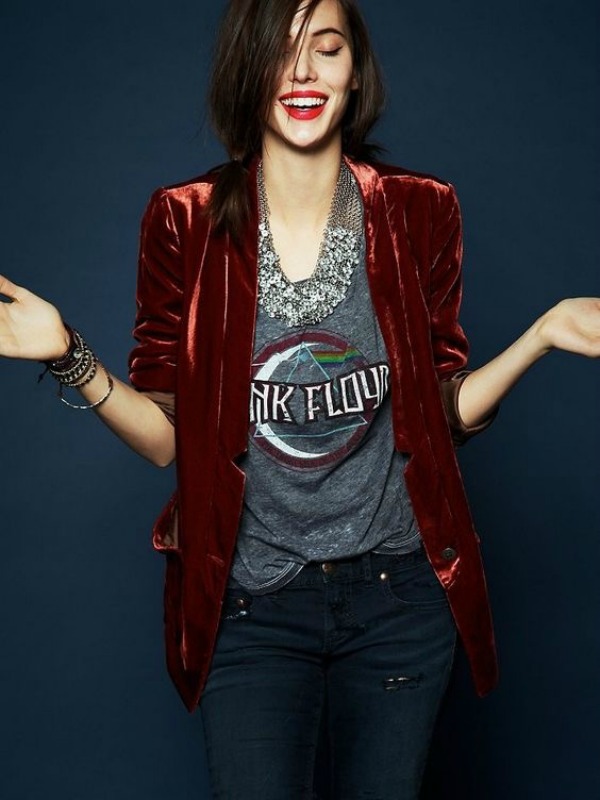 Once I've gathered my inspiration photo I start searching for those colors and textures in furniture. I have had this Anthropologie sofa in my shopping cart for months just wishing it would go on major sale.  I may grow grey hair before that ever happens but a girl can dream. Those brass legs are the icing on this velvety cake!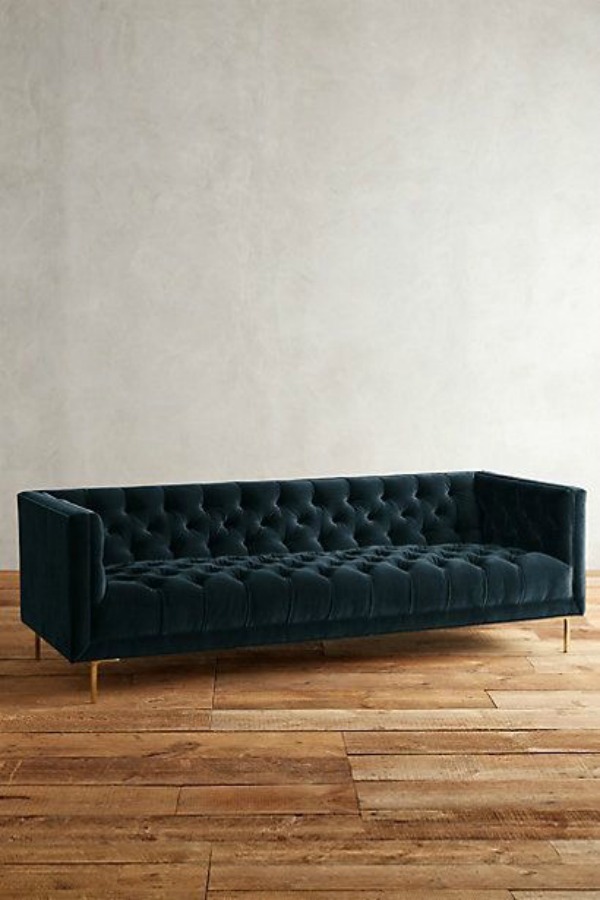 Pair it with this velvet, burgundy ottoman.  I would tone down the glam and tufts with a more rustic floor and back drop like this one in Anthropologie.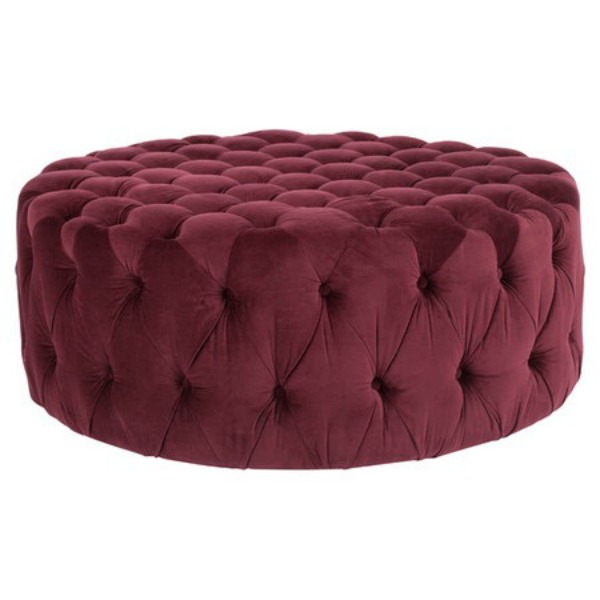 Of course other elements come into play to make this combo really work. The rug, window treatments (or lack of), wall art, lighting, and so on. The one thing I always find myself saying on repeat to friends and clients who have asked me to decorate their home is that you should not focus on that one item that has been selected for a room.  You need to see it all together with all of the other pieces.  Just like when you are getting dressed up for a night on the town, you wouldn't throw on your stilettos and call it good! Well, I hope not, lol!  You need to finish dressing yourself with that pretty dress or that favorite pair of jeans matched with the perfect top and adorned with some jewelry.  That's when the look is perfect! When it is all tied together!  You see fashion and the way we dress ourselves can take the same steps as dressing a pretty room.  Layer by layer it comes together.
I'm also loving this mustard yellow against that burgundy red.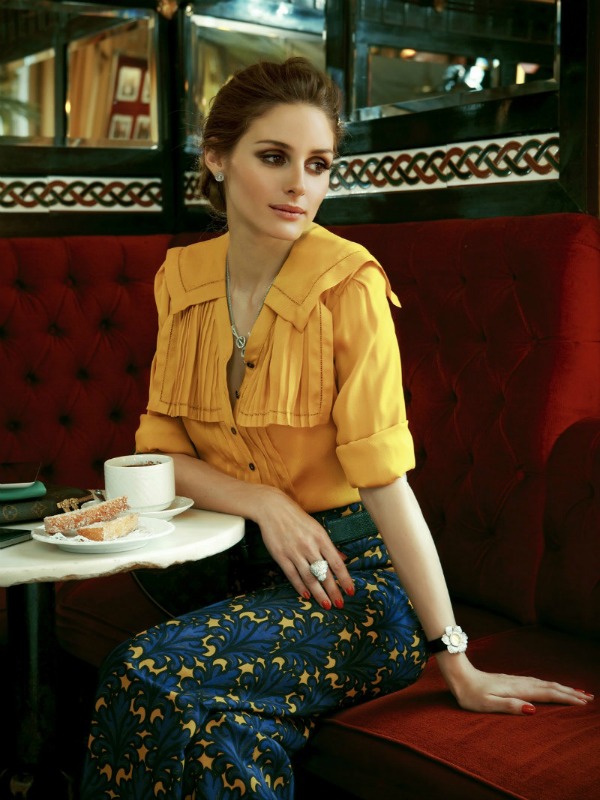 This anthropologie sofa is just as gorgeous as the marine blue.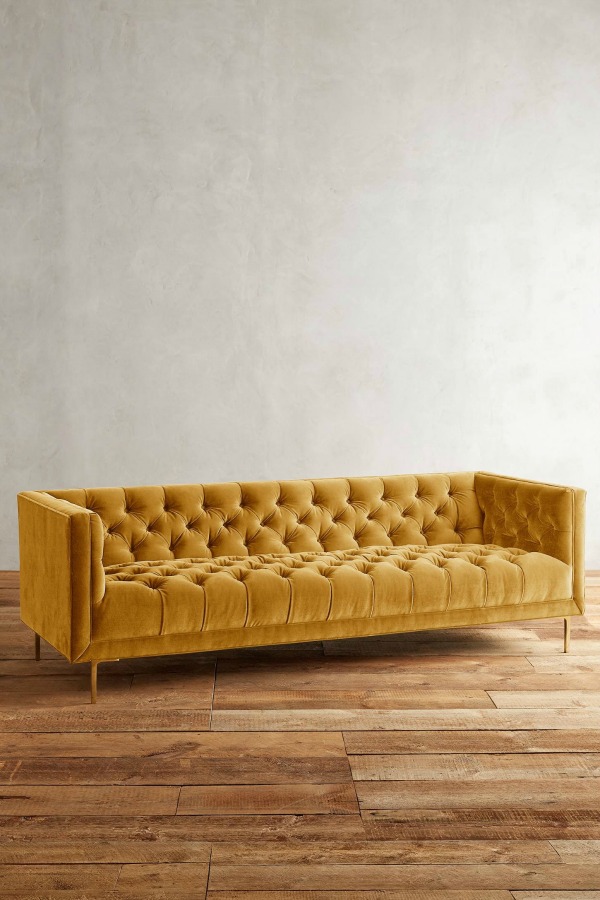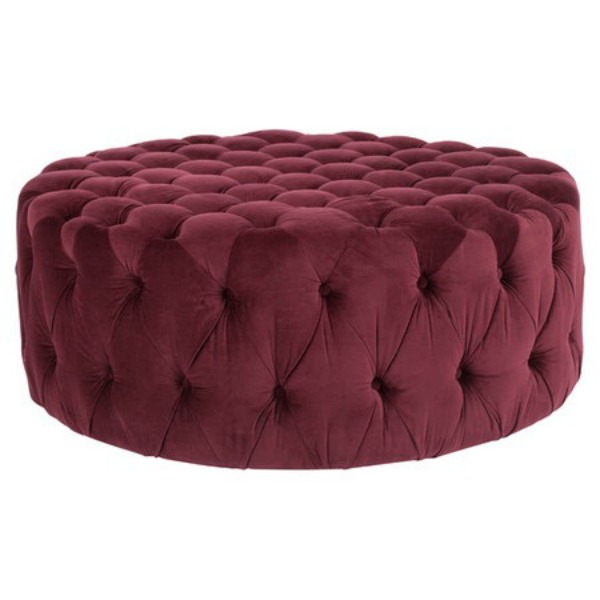 This sofa is a bit more mid-century with a winning Chartreuse hue!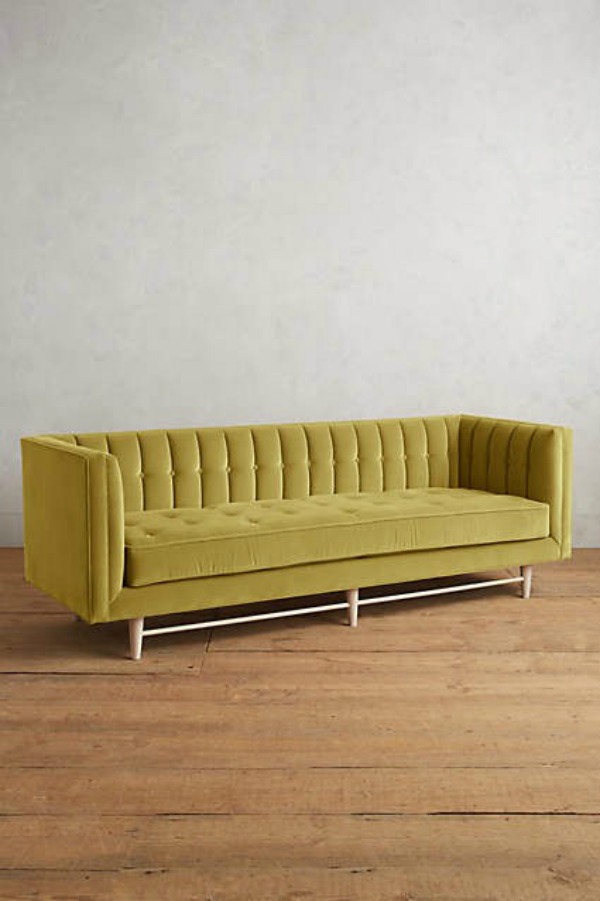 So what do you think? Are the moody tones your thing or not your thing?  I can't wait to unveil some new designs that will be incorporating possibly one of these colors and most definitely some velvet.
Marine Sofa || Ottoman || Mustard sofa || Chartreuse Sofa