Wrapping Books with Gift Wrap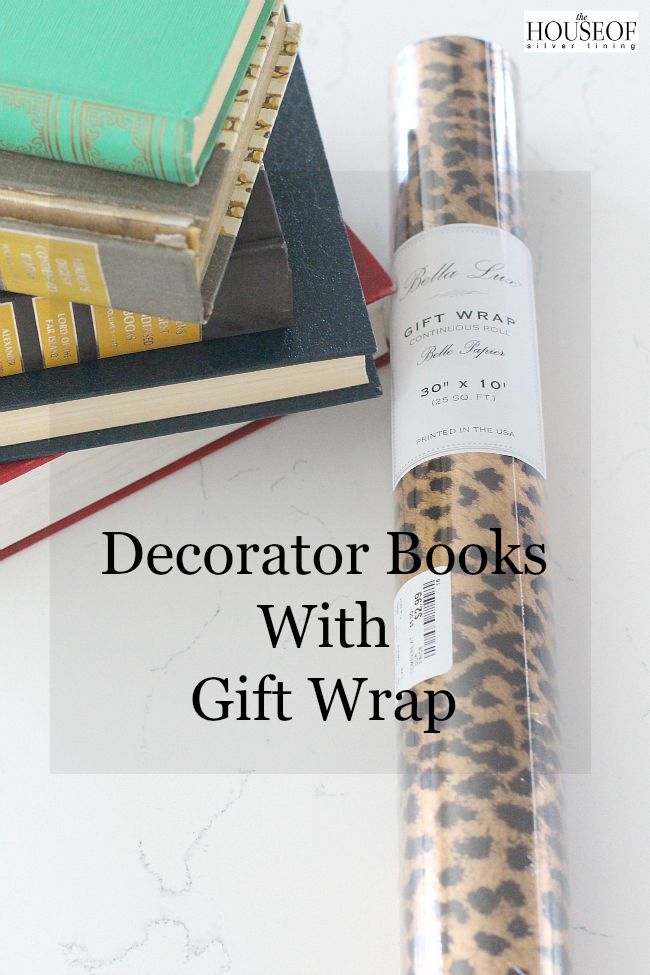 Decorating with books has been one of my key design ingredients for years.  I LOVE old books!  There is something about them that gives a well designed room the sense of interest, eclecticism, character and depth.  No matter the room whether it be sleek and modern or shabby chic, books find their place in every design element.  With fall decorating coming onto the scene in my home, I thought it would be fun to start wrapping books in gift wrap for an easy fall look!  I found this gift wrap at Homegoods a couple of weeks ago and fell in love with the cheetah print!  I had no immediate plan for it's use, other than to wrap a gift but I knew it would inspire me to do more and get a little creative.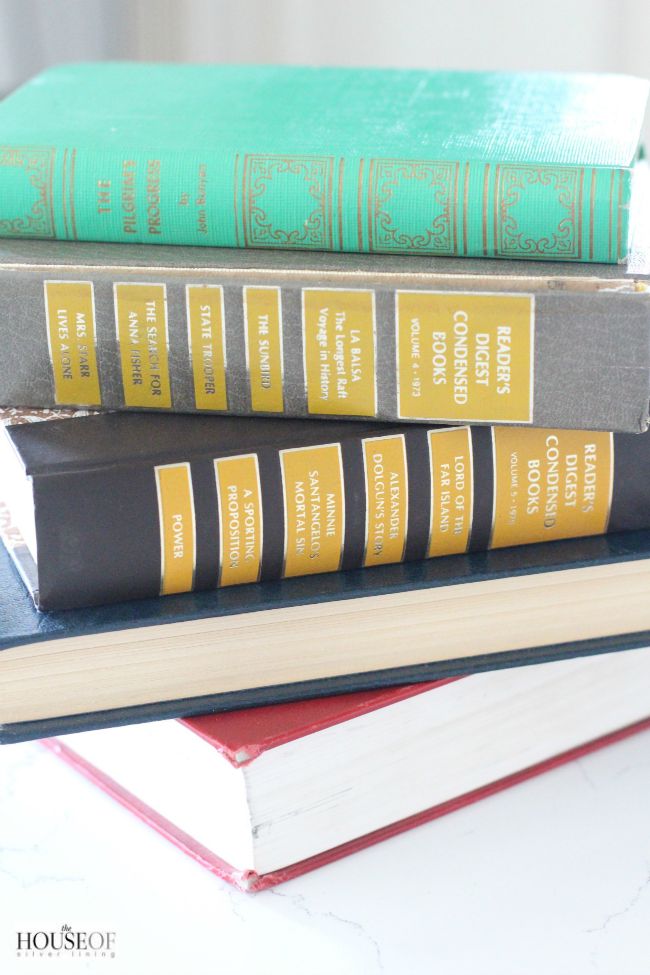 We all have books in our home.  I love to shop Goodwill for the Reader's Digest books that are typically 25 cents each or even free at times at yard sales.  The book spines and covers are beautiful in displays.  I have a confession…I'm a book sniffer, I SNIFF BOOKS! There, I admitted a little quirk about me.  My parents and siblings still laugh at how when I was a kid I used to sniff every page of the book as I was reading it.  Why??  Umm…because they smell good of course!!  Sometimes fresh, clean, and crisp like hot off the printing press. Other times more like dusty moth balls…hehe!  Thank goodness I got over my sniffing frenzy days because I wouldn't be burying my nose in my goodwill bargains anymore…bleh! I got a little off track there, where were we?  Gift wrap and pretty books!  What happens when you combine pretty gift wrap with a book?  A fabulous coffee table book!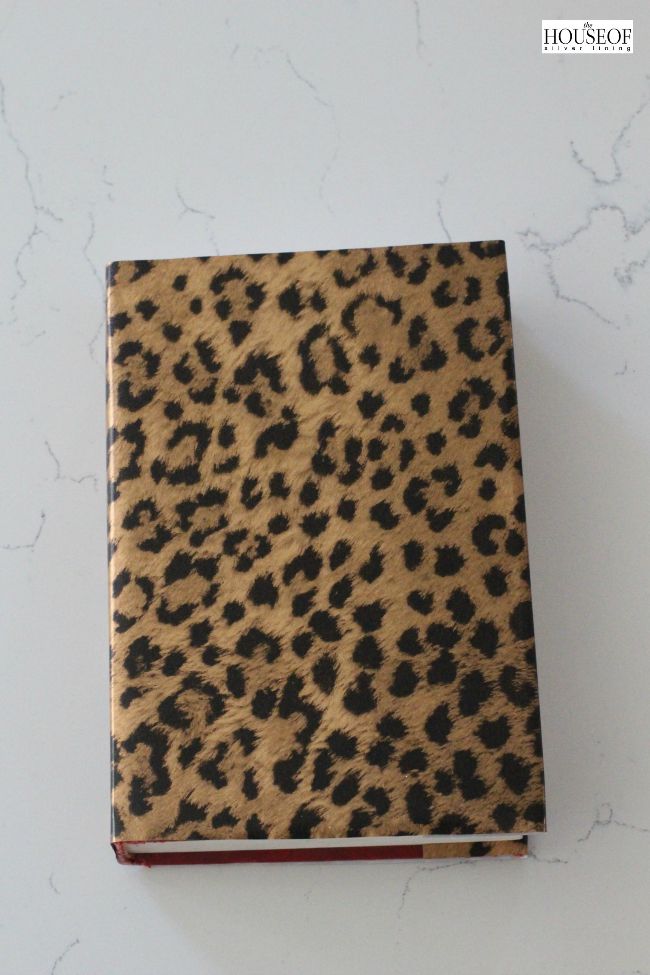 This was SO EASY and SO FUN to make.  Requires very little skill (trust me) and just a couple of minutes.  The first step is laying the book open and flat over a piece of gift wrap to get your dimensions to cut.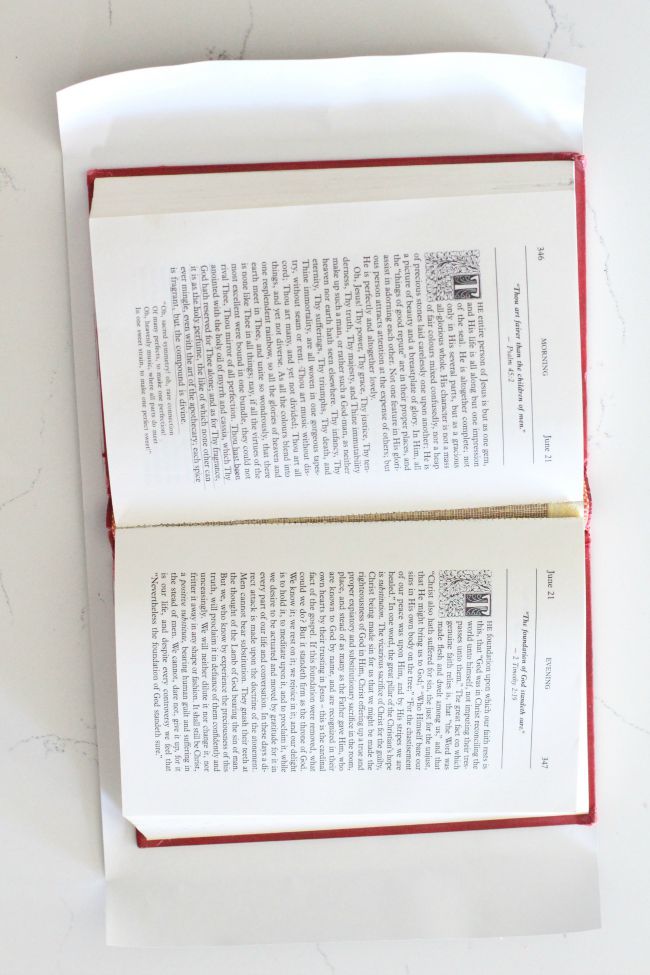 Draw a line along the book to mark the line you want to cut for an exact fit.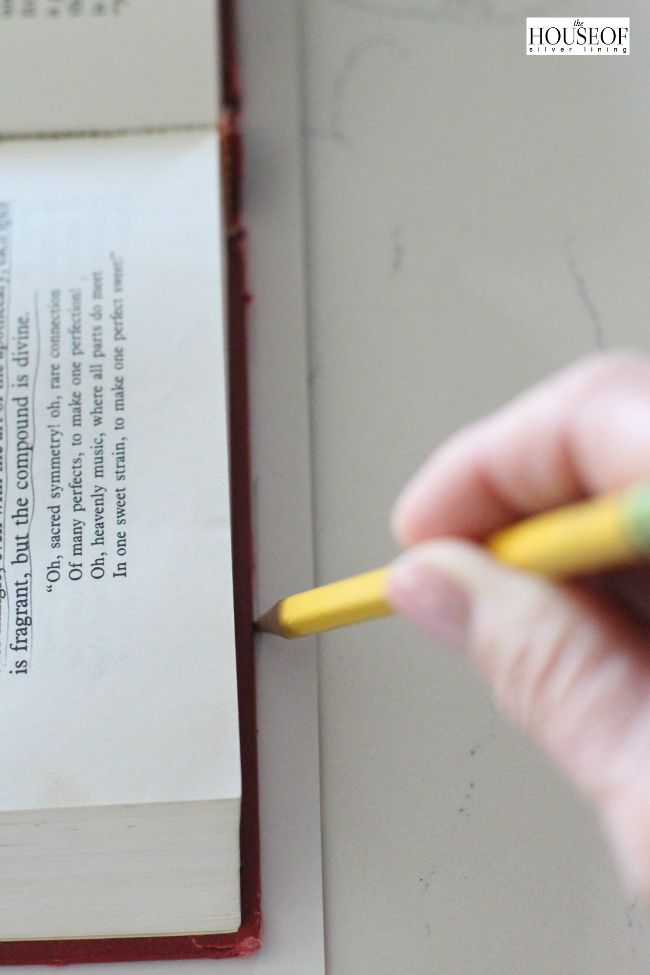 I then removed the book and used a ruler to make a straight line the full length of the book when opened.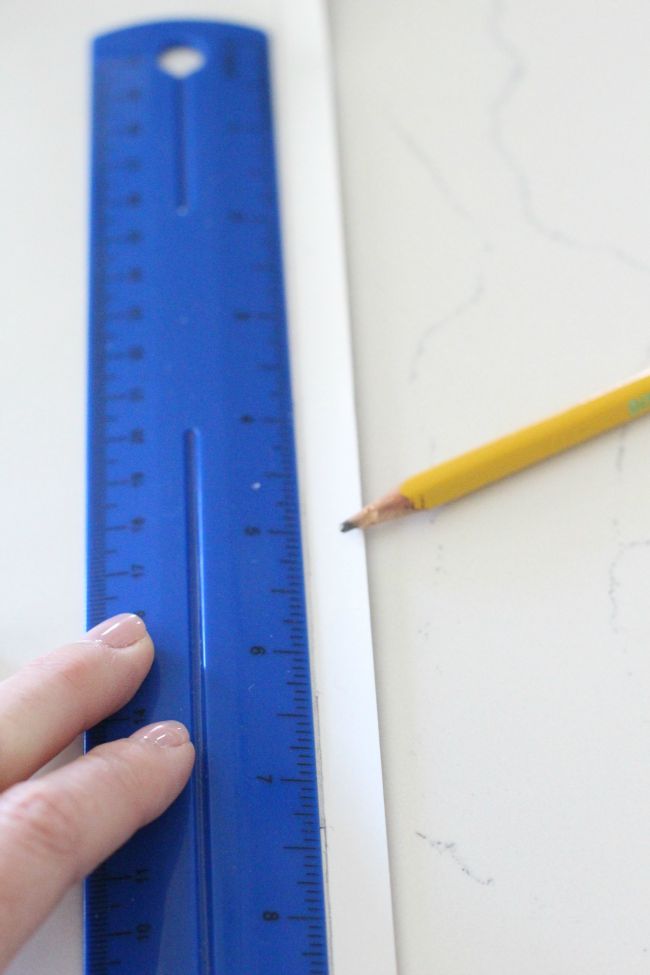 Once the gift wrap was cut to size, I closed the book to gather the "extra" paper that will fold over to the inside of the book cover.  You need to fold the paper over the book cover edges when it's closed and then tape the paper onto the book.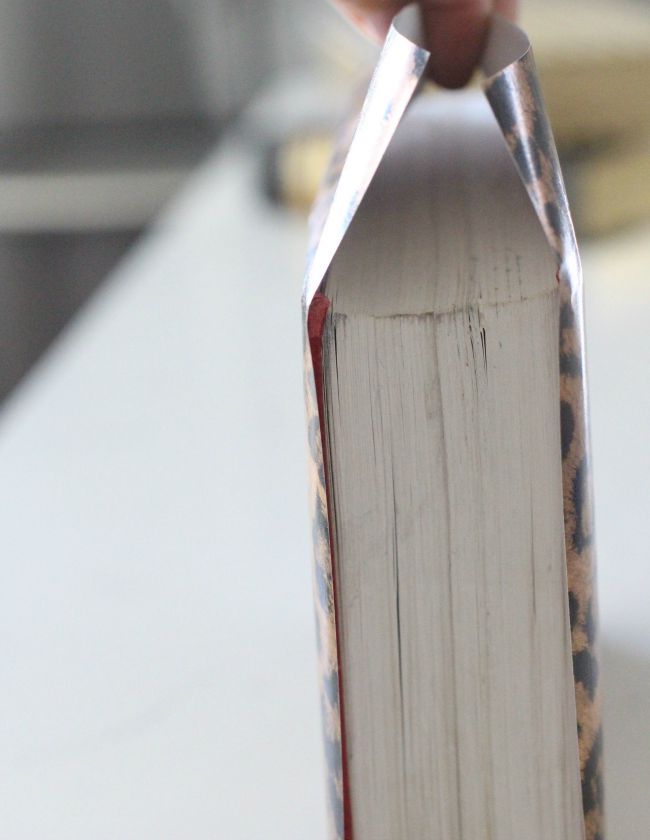 I used scrapbookers tape to run a line along the edge of the paper that will be adhered to the inside of the book cover.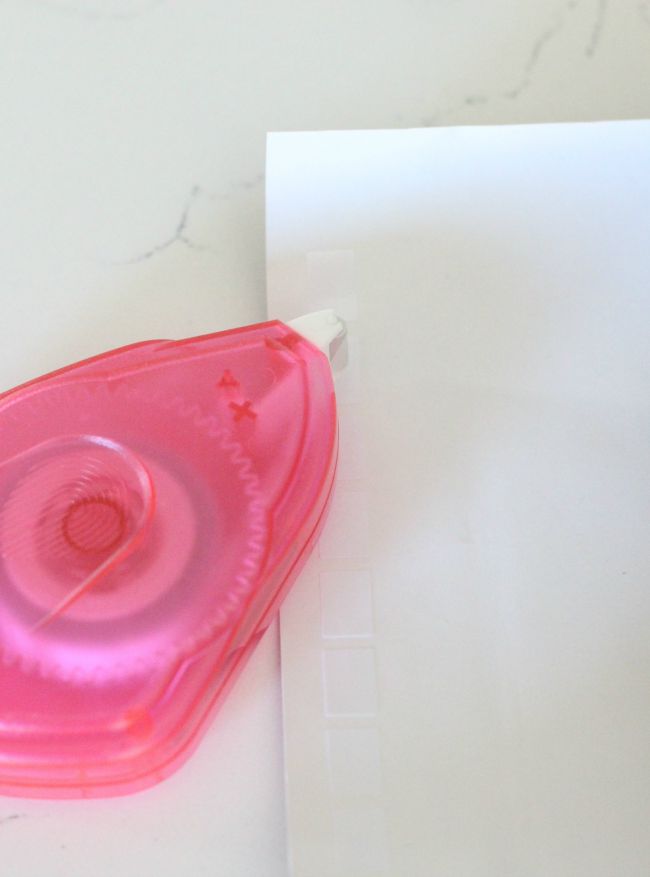 Now fold the gift wrap over the book cover.  It doesn't have to look perfect inside because no one sees that part!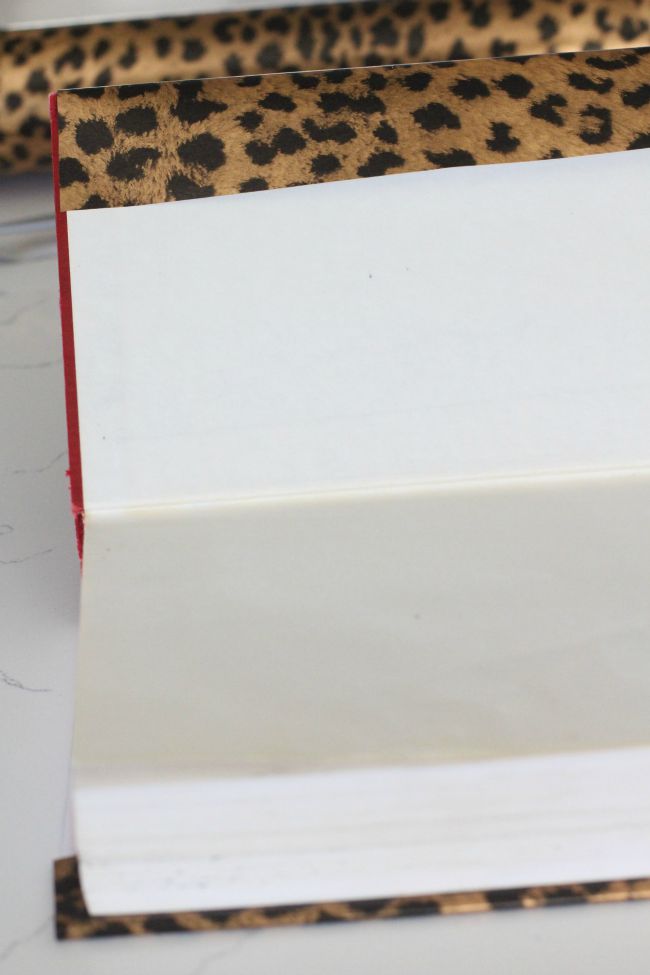 Instant pretty decorator's book!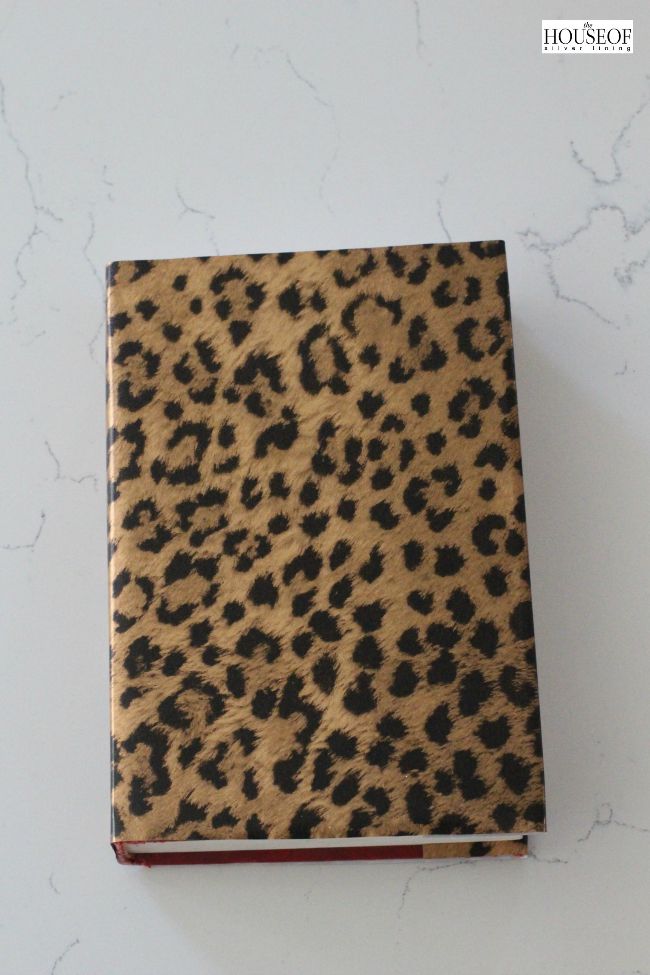 As you can see, I didn't attempt to cover the whole perimeter of the book cover because I wanted it to look more like a book sleeve.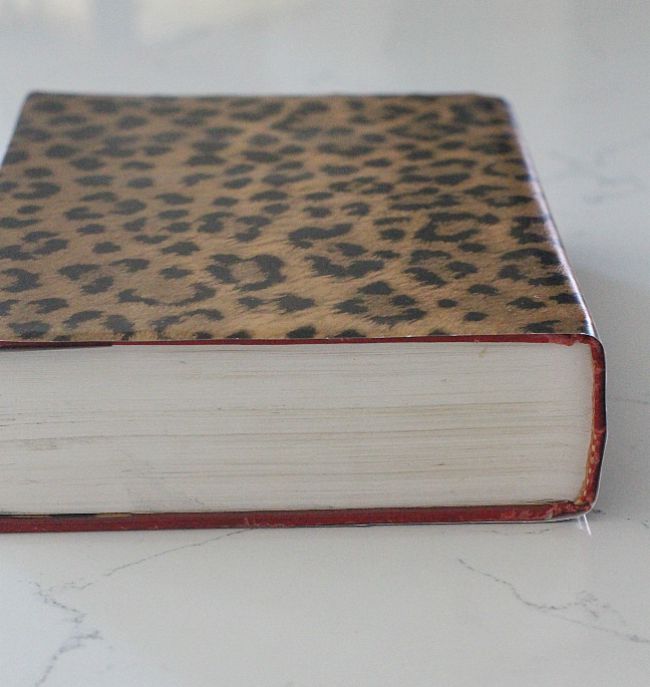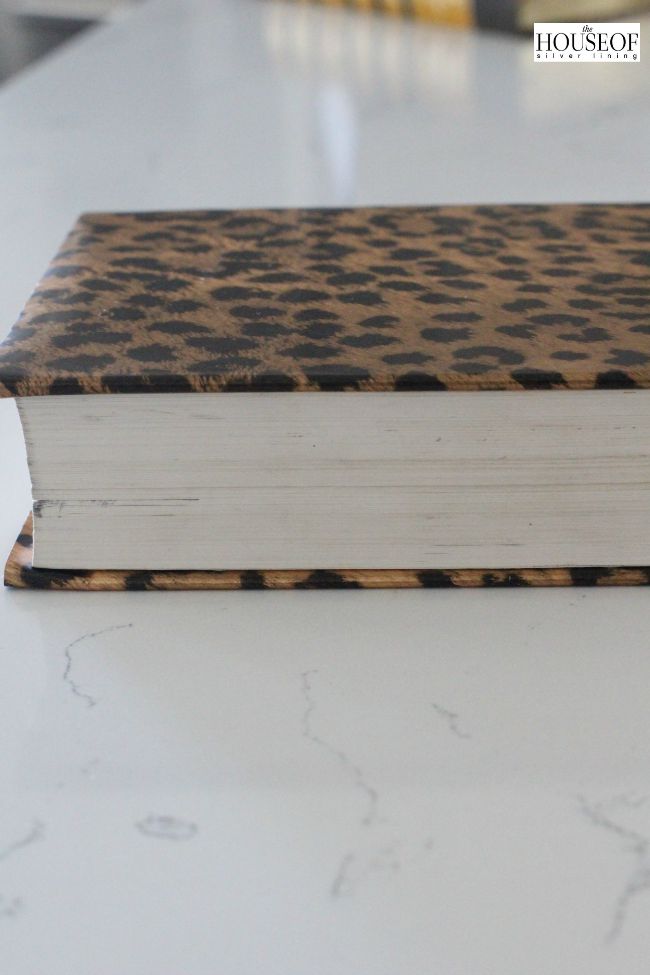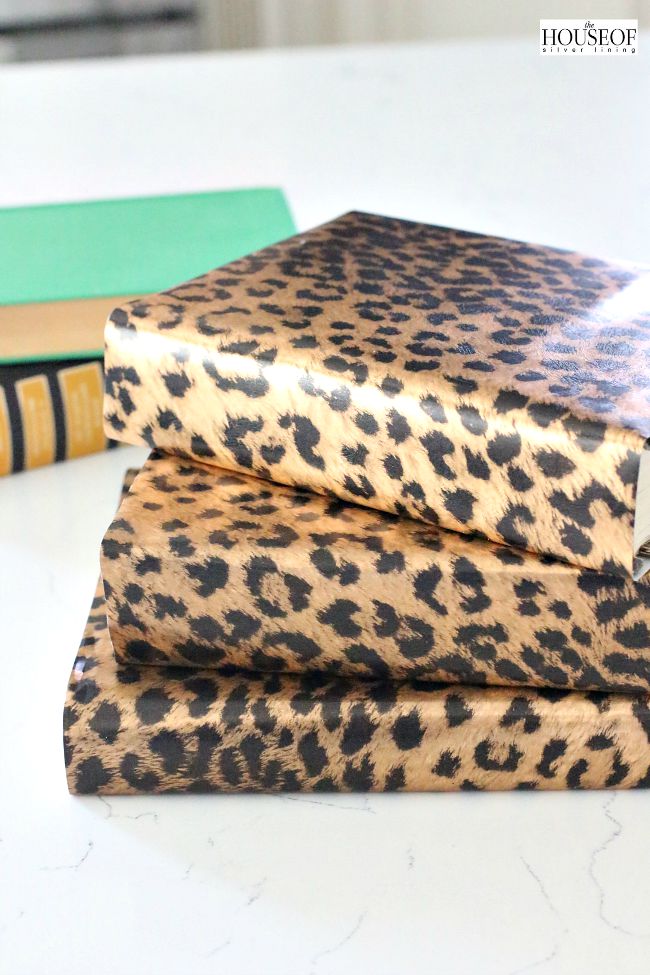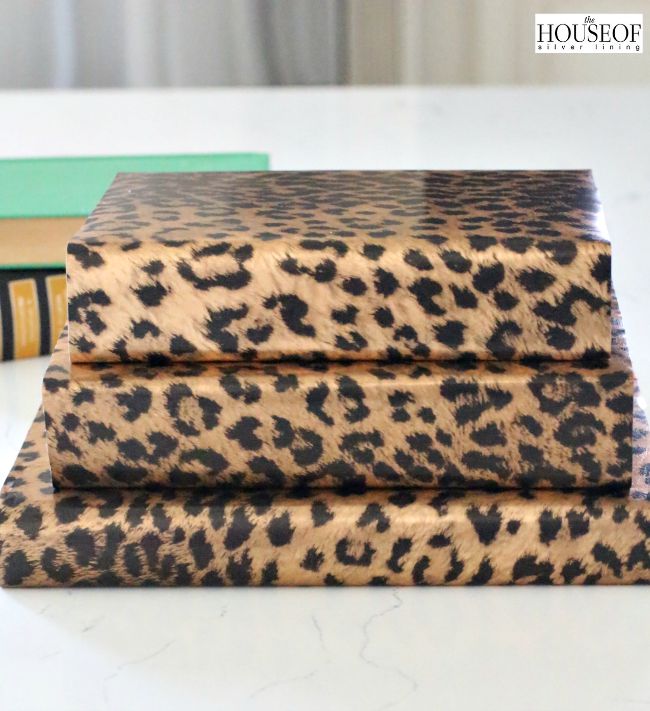 I can't get over how much I love these!!  Of course I started playing around with them in my decor…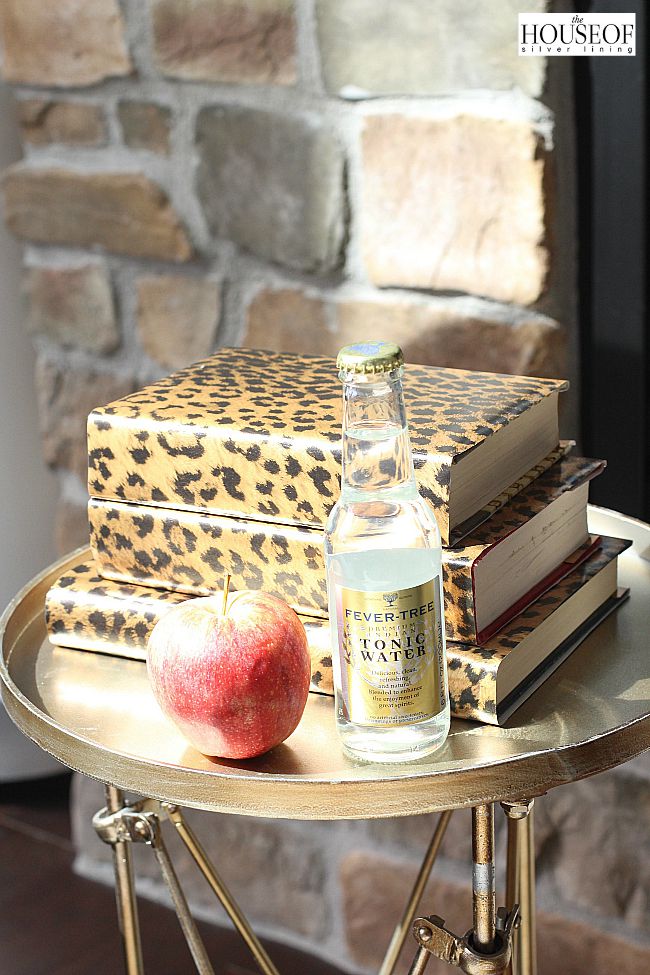 Play around with how you display your books, bindings out or bindings in.  I love both looks!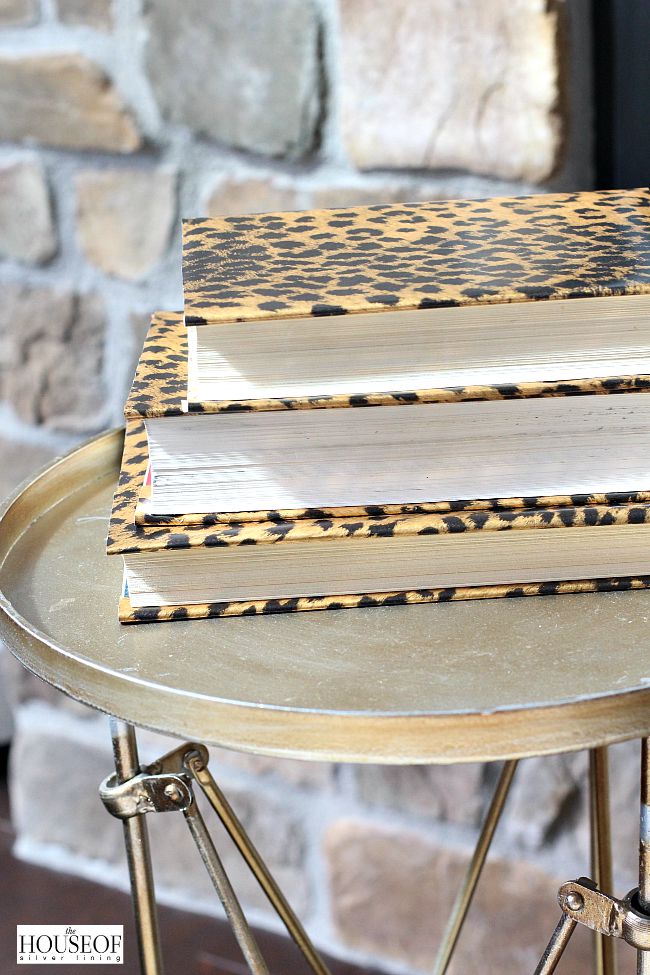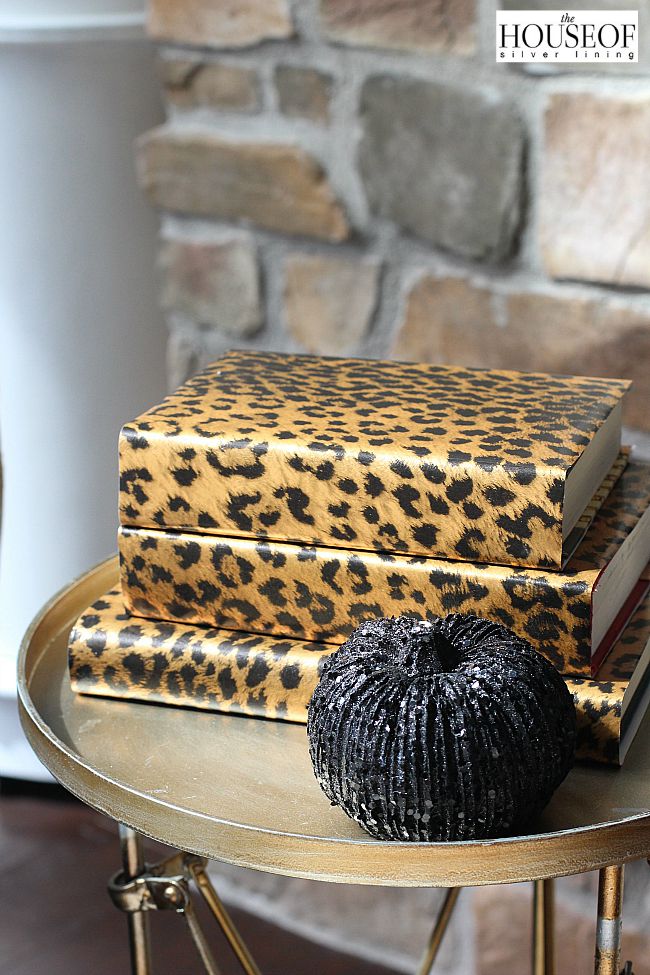 Cheetah print + black sparkly pumpkins for fall…scrumptious!  I'm loving the gold, black, and bling!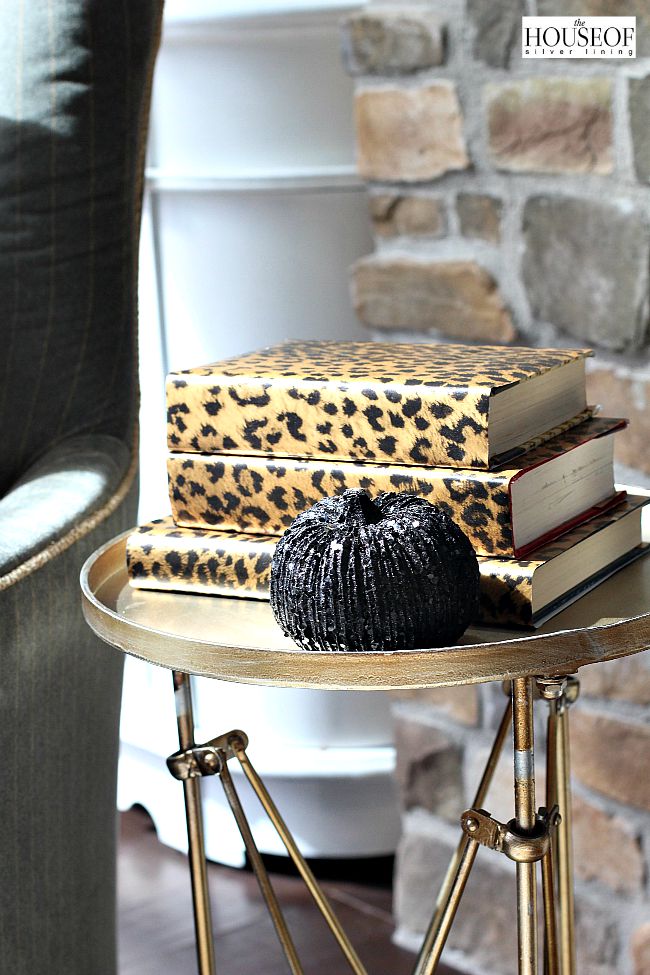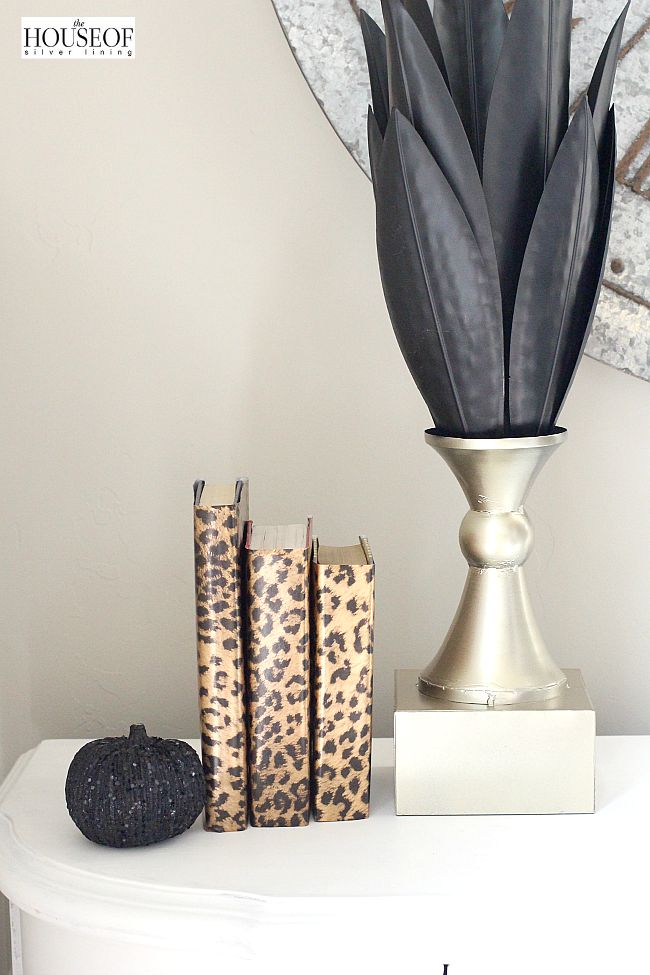 The cheetah pattern against the white sideboard gives that pop of zing I need in this corner of my living room.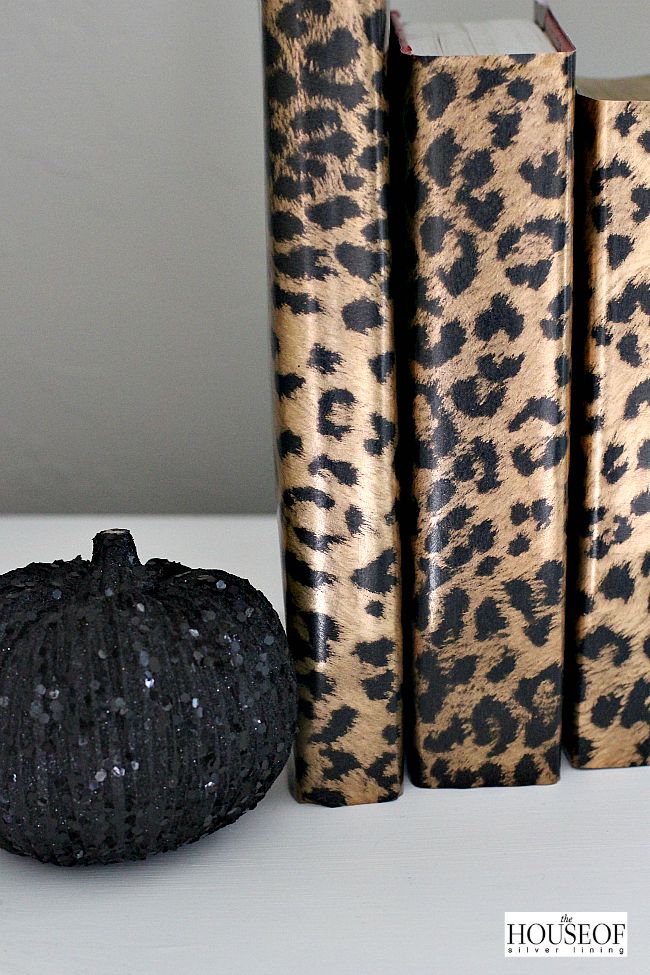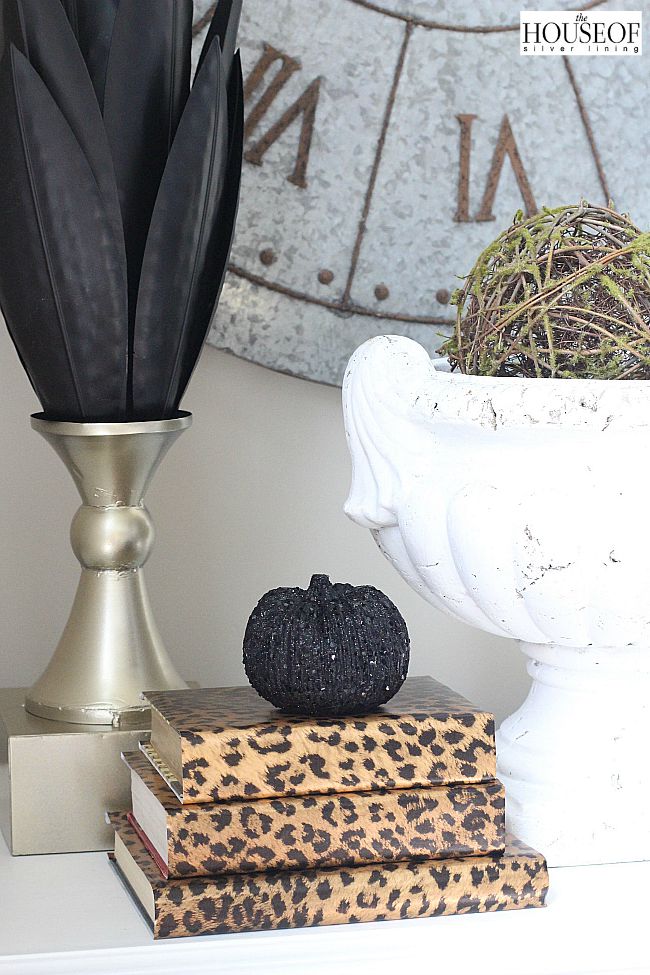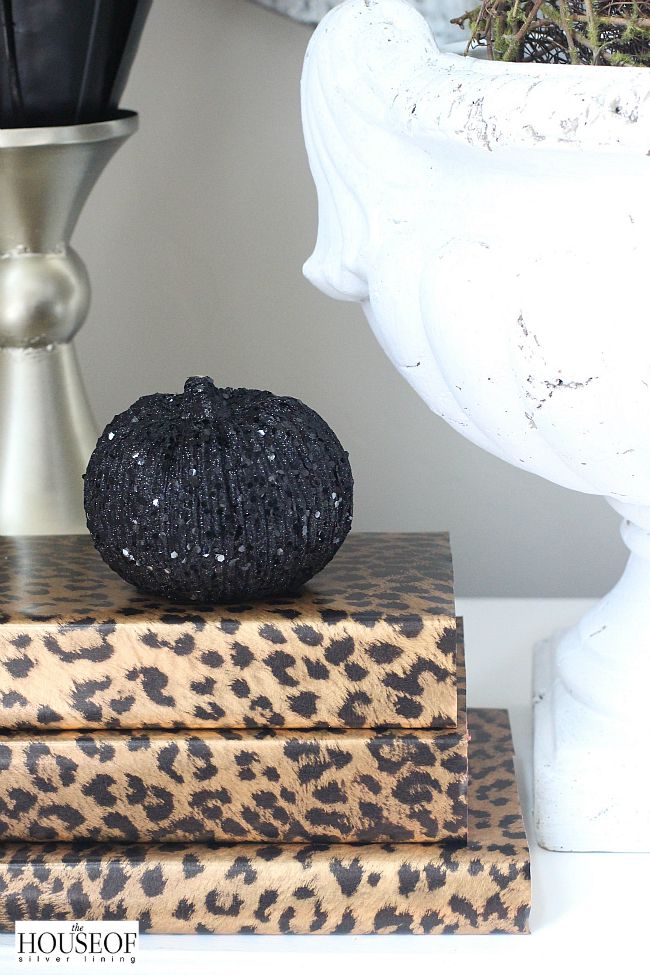 Do you like the pages showing?  I love options, so depending on my mood of the day, I may be full cheetah mode or just a hint of cheetah.  Think about how many gorgeous gift wraps are in stores today and what you can do with them to embellish your home!  My mind has been in overdrive on what I can wrap up in gift wrap next!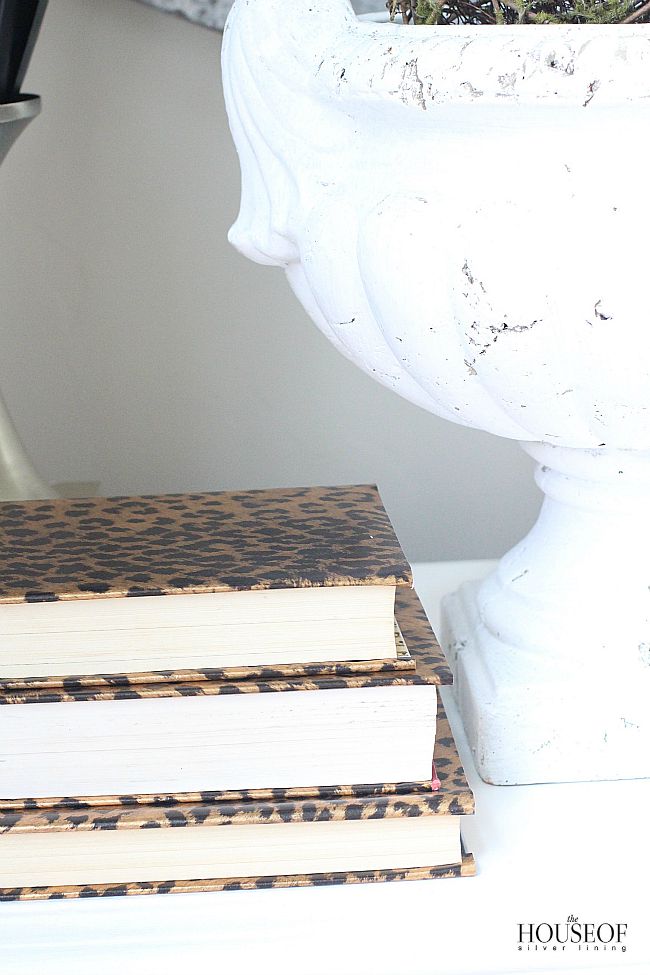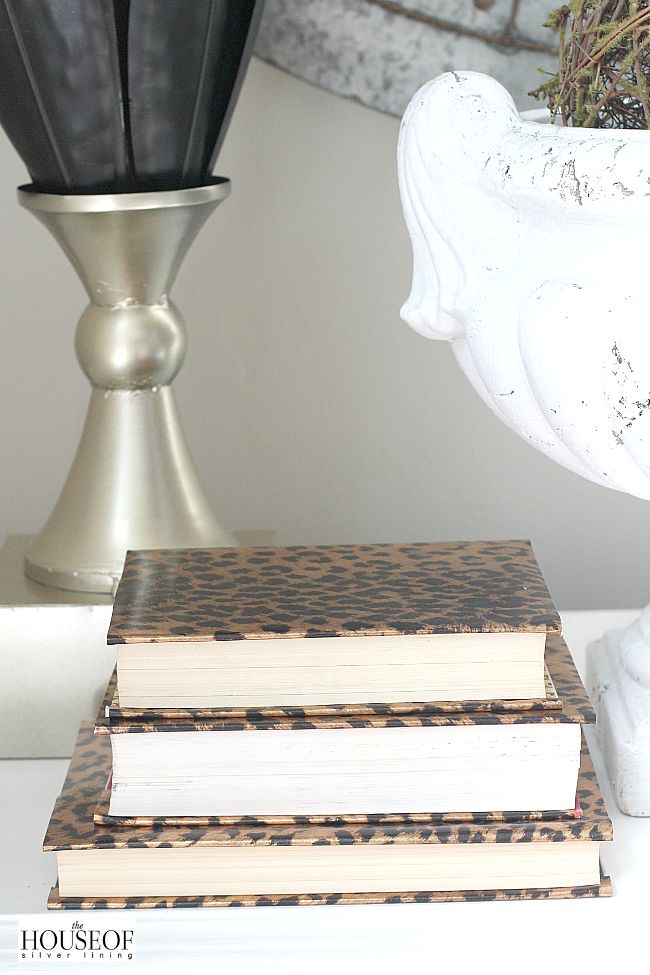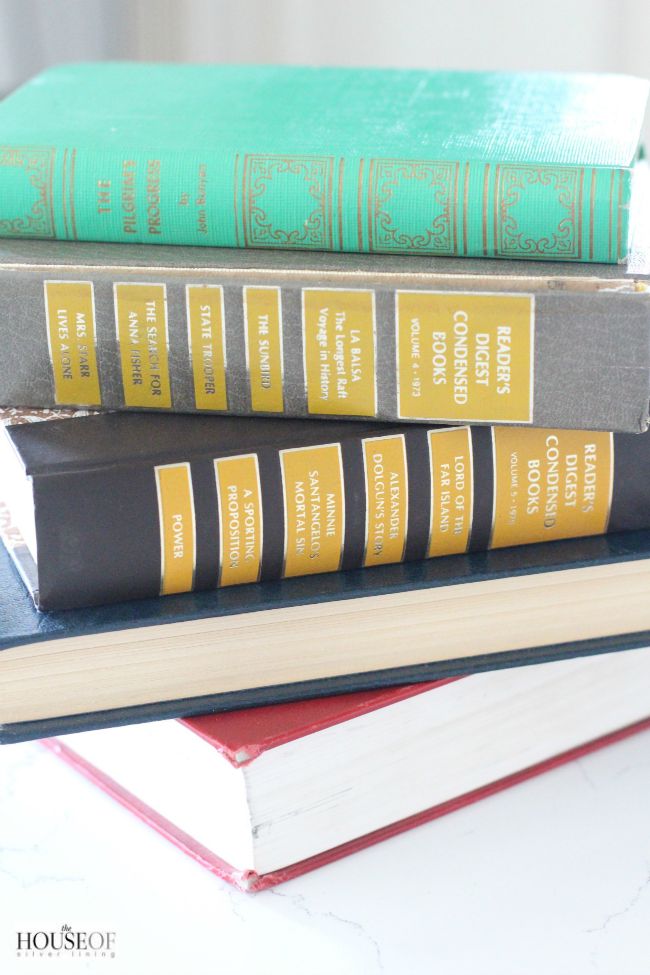 Easiest DIY from goodwill to GLAM!!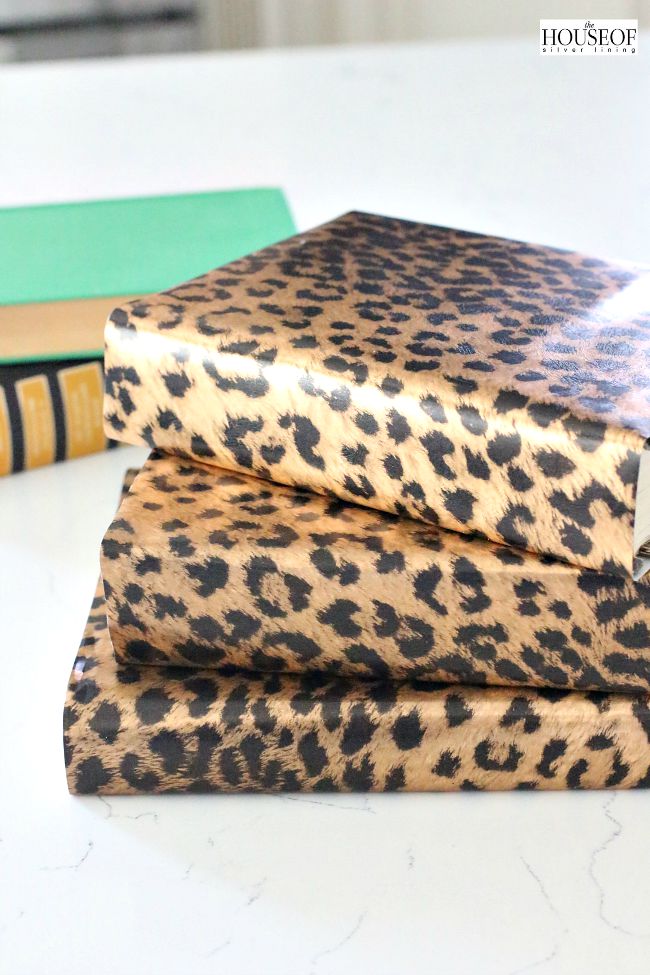 I'm working on some fall decorating in my home and these will be on the scene for sure! Thanks for stopping by and make sure you're following me on Instagram as well where I share more of my home.