The Beach Cottage Feature in The Naples Daily News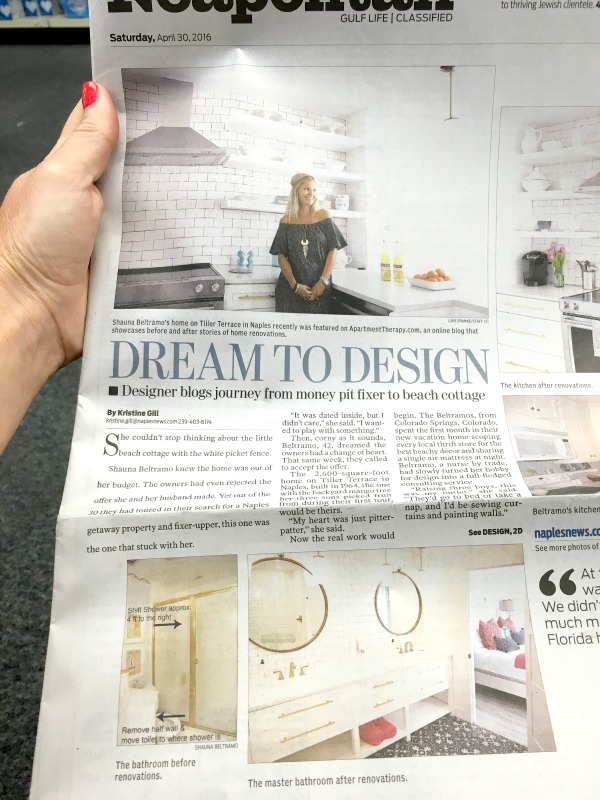 When we bought our beach cottage seven years ago, I never ever dreamed that my little treasure box would be debuting in the local newspaper. I've always sensed that it was extra special and it is the reason why I started to blog last year. When we bought it originally, it needed a lot of work. The charm and character and that white picket fence blinded me to all the repairs we would be facing over the years. We started with the pool renovation and continued on over the years with replacing the old roof with a new metal "key west style" roof, repairing major plumbing issues, treating termites (I can't even go there…), cutting down massive trees to a full house renovation this past fall. Our treasure box was high maintenance but now we can say we have it completely renovated just the way we want it! You can see what it looked like when we bought it HERE and after all the renovations HERE. We knew that this house would always be worth the money put into it because of it's location. Less than one mile to the most beautiful beach along manicured roads lined with huge, canopying banyan trees. When I was at the cottage recently last month, I happened to receive an email from a reporter asking if she could interview me for a beach cottage feature in The Naples Daily News. Perfect timing!!
This day goes down as one of my most exciting days in history. Not only was I about to go pick up my blogging buddies at the airport and meet them face to face for the first time (that story HERE), but my heart was racing because I knew that all the hard work that we had put into this house was going to get a little recognition. I didn't know what to expect so admittedly I was just a little nervous.
The reporter, Kristine Gill, and photographer, Luke Franke, arrived at 9 a.m. sharp ready to interview and snap a few photos of the house. I had so much fun chatting with them and giving them a background story of the cottage. They had me "pose" (so awkward for a girl who hates to get her photo taken) in my bedroom, living room, and kitchen.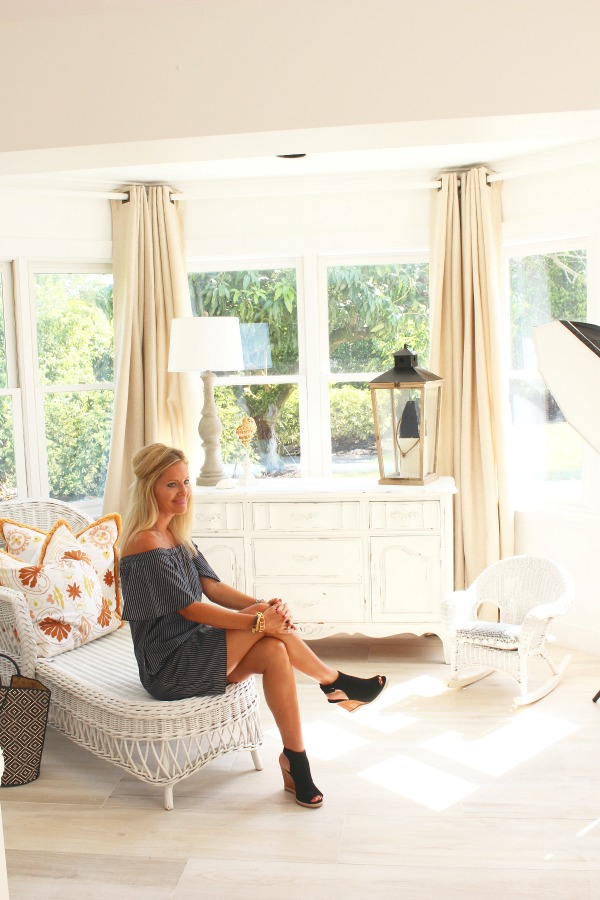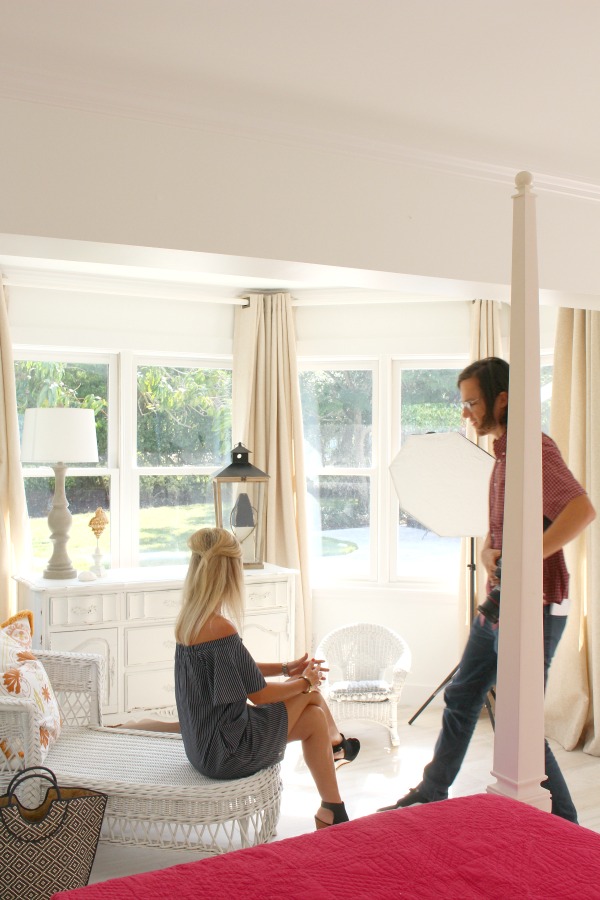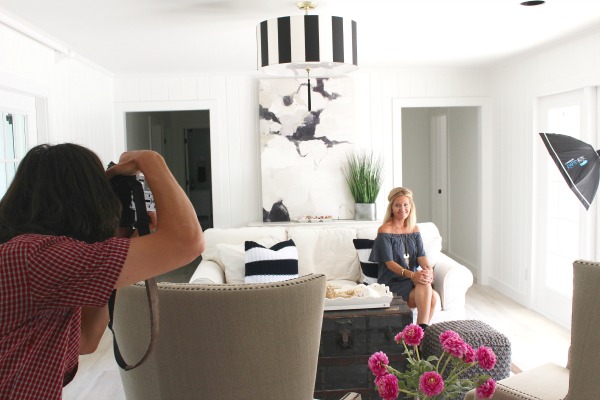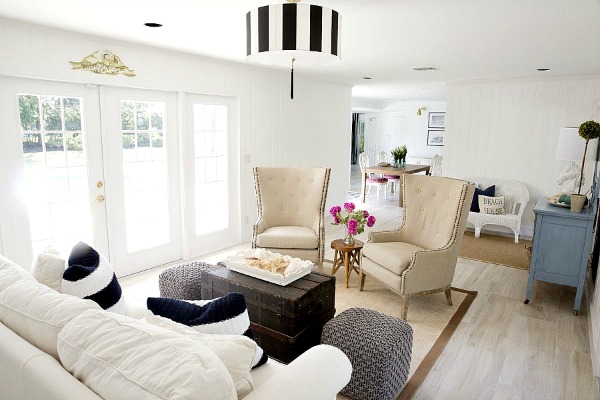 photo by Luke Franke
Shop the post: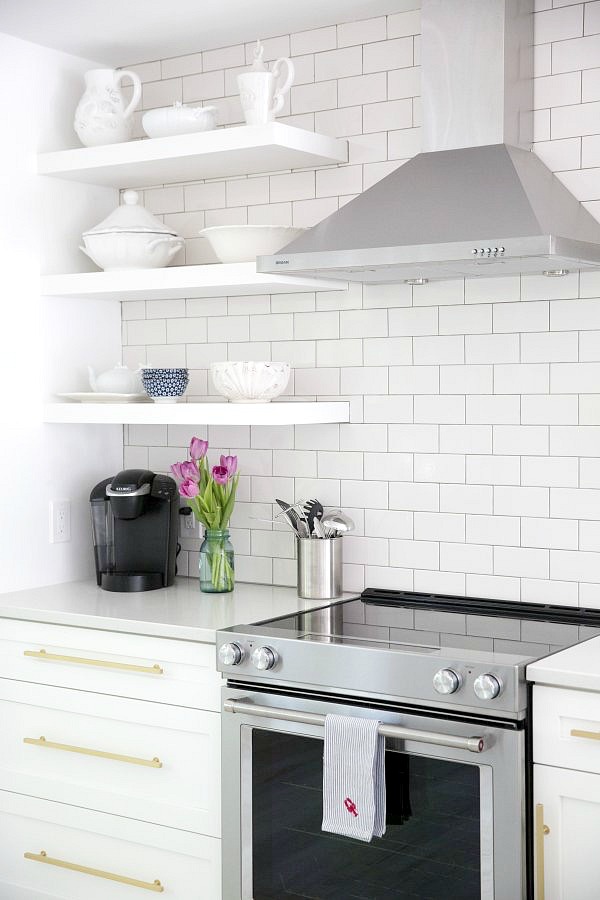 photos by Luke Franke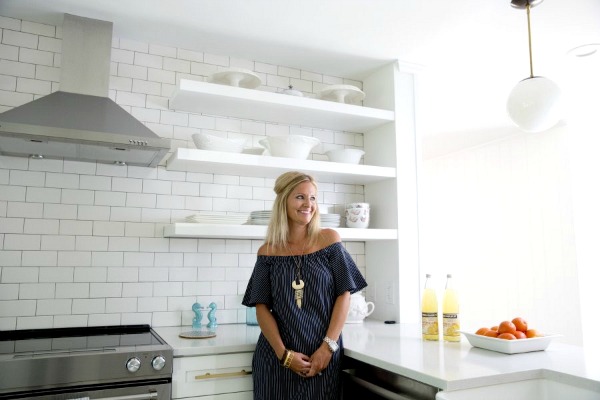 Shop The Kitchen:

Four days later, I happened to be at CVS Pharmacy with Erin and Brittany when I saw my feature in the Naples Daily News! I can't even tell you how exciting that moment was! Especially that I got to share the excitement with my blogging besties!! I bought as many newspapers they'd let me buy (apparently 10 is the limit! haha!).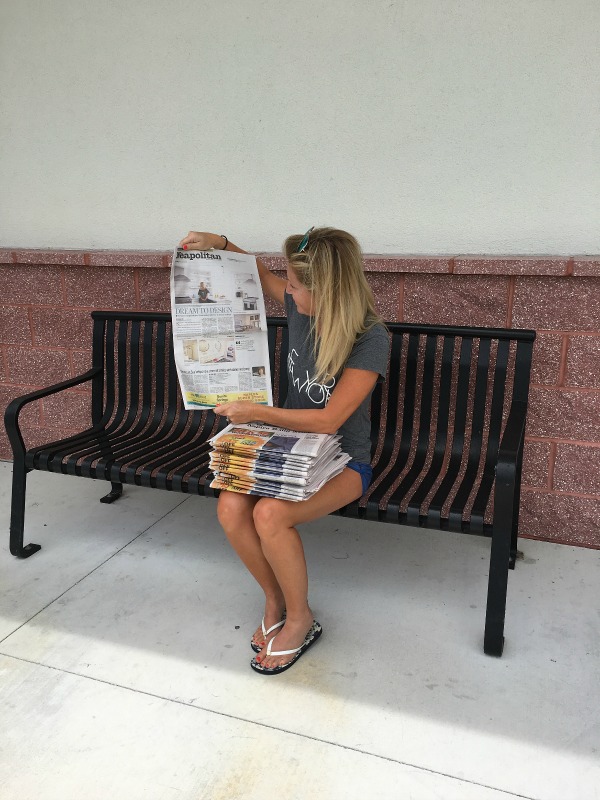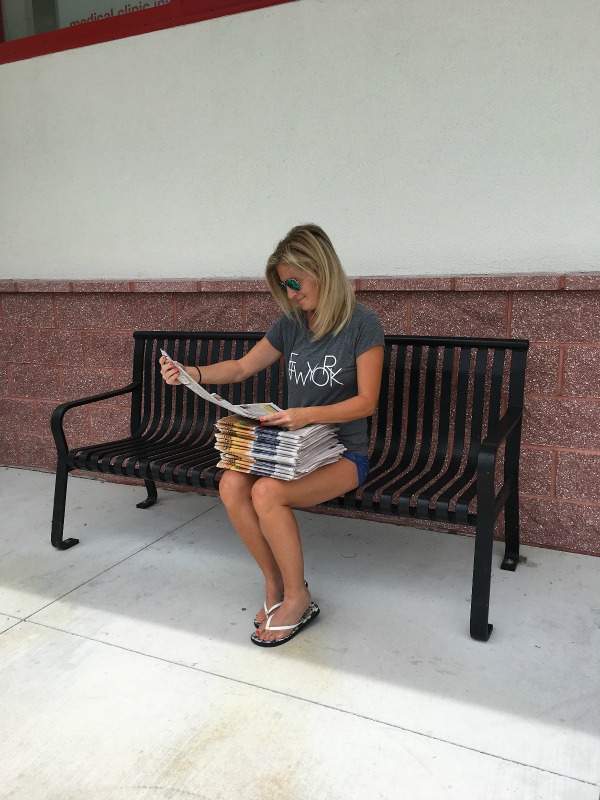 Such a cherished moment and I'm so darn proud of my cute little cottage! Thank you again to all my readers for your continued support through this blogging journey! You keep me going and I can't wait to continue to share more big design projects with you this year!
xo, Shauna