Elegant Drapes in The Master Bathroom
Our floor to ceiling windows in our master bathroom are definitely speaking my love language with the dramatic look. I love how the sun shines in everyday and honestly I didn't think I'd even put window treatments in our master bathroom since our home is set back far from the street and nestled among trees. However, the first night I showered, I felt like the entire forest of wildlife was peeping in on me. I knew I needed to find some sort of privacy window treatment without taking away from the look of the beautiful windows.
**Affiliate links used in this post for your shopping convenience. See our full disclosure policy HERE.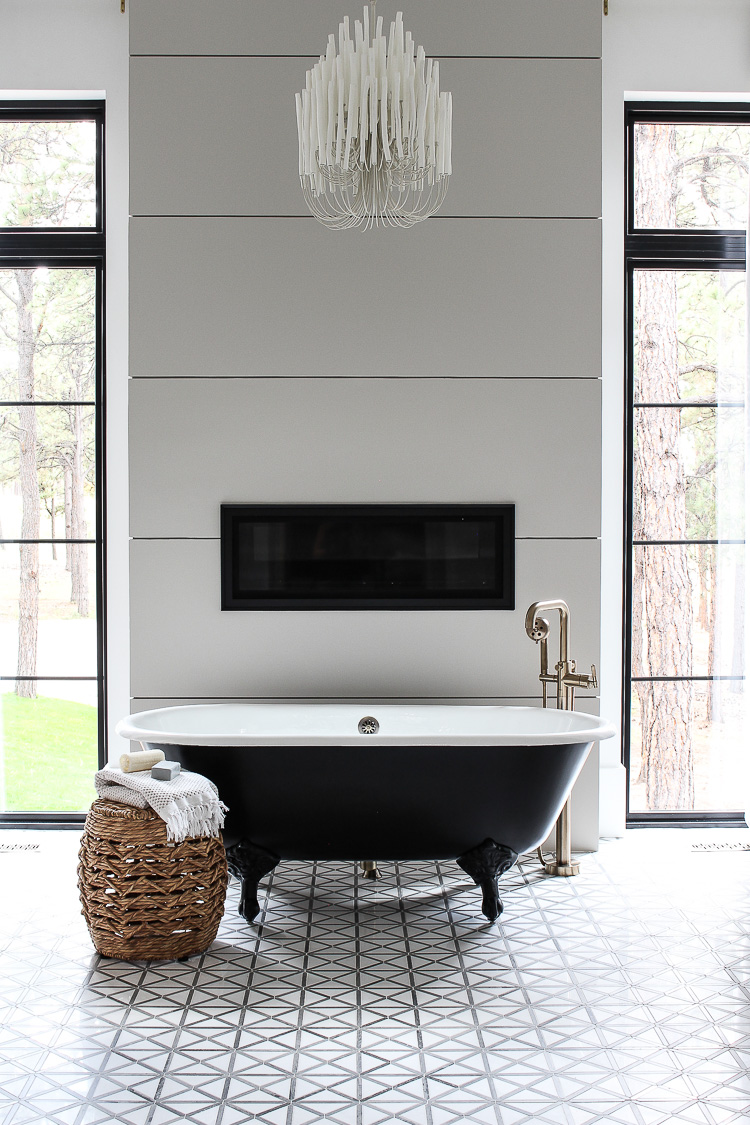 I reached out to my friends at Tonic Living since they are a trusted company I've worked with in the past (see our beach cottage kitchen roman blinds HERE). They are a joy to work with and have such great selections of designer fabrics to choose from. I wanted elegant, yet subtle, with a big WOW factor. Our new white linen drapes just took our bathroom design to a whole new level!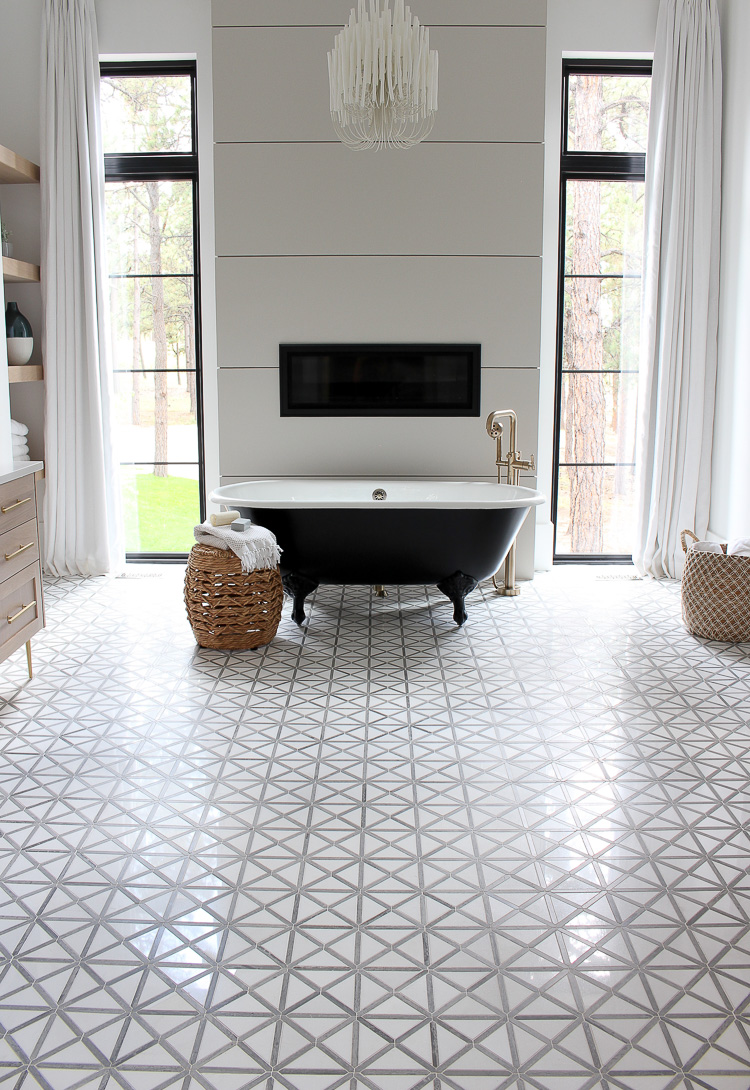 The White Tuscany Linen fabric with black out lining, interlined with white ticking gives us all the privacy and light blocking we need when the drapes are drawn closed at night. I chose a top pinch pleat style and added a double width to the drapes to give them a nice full look. Aren't they just jaw dropping?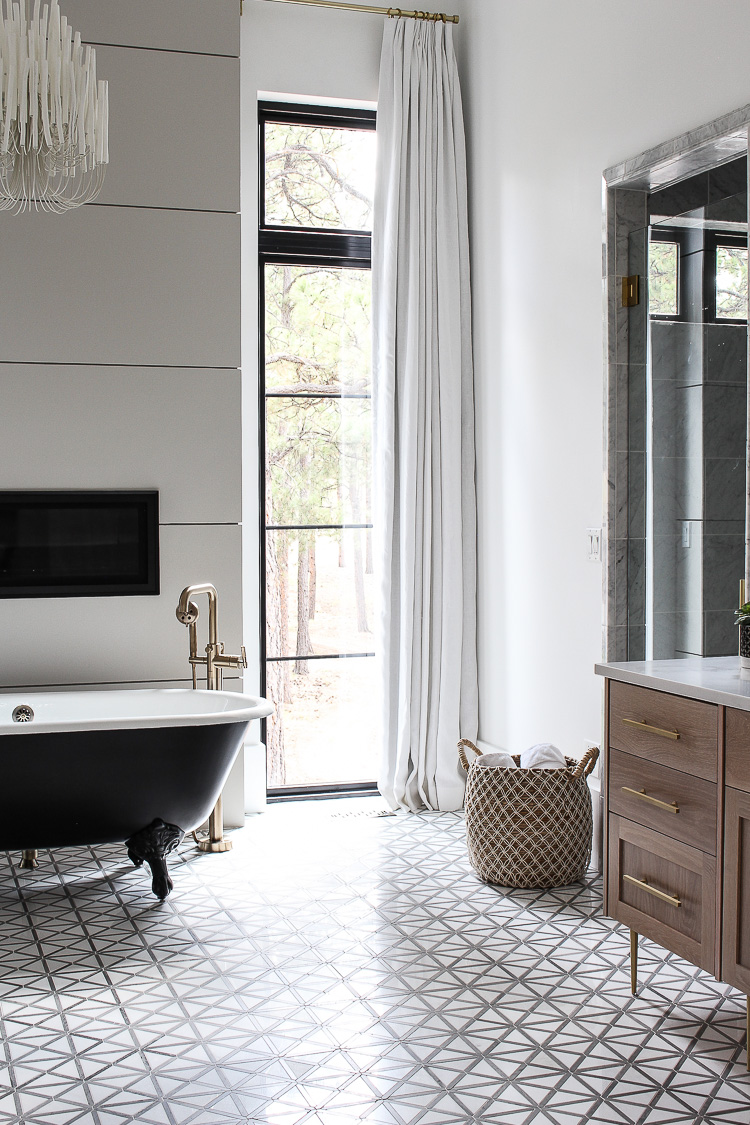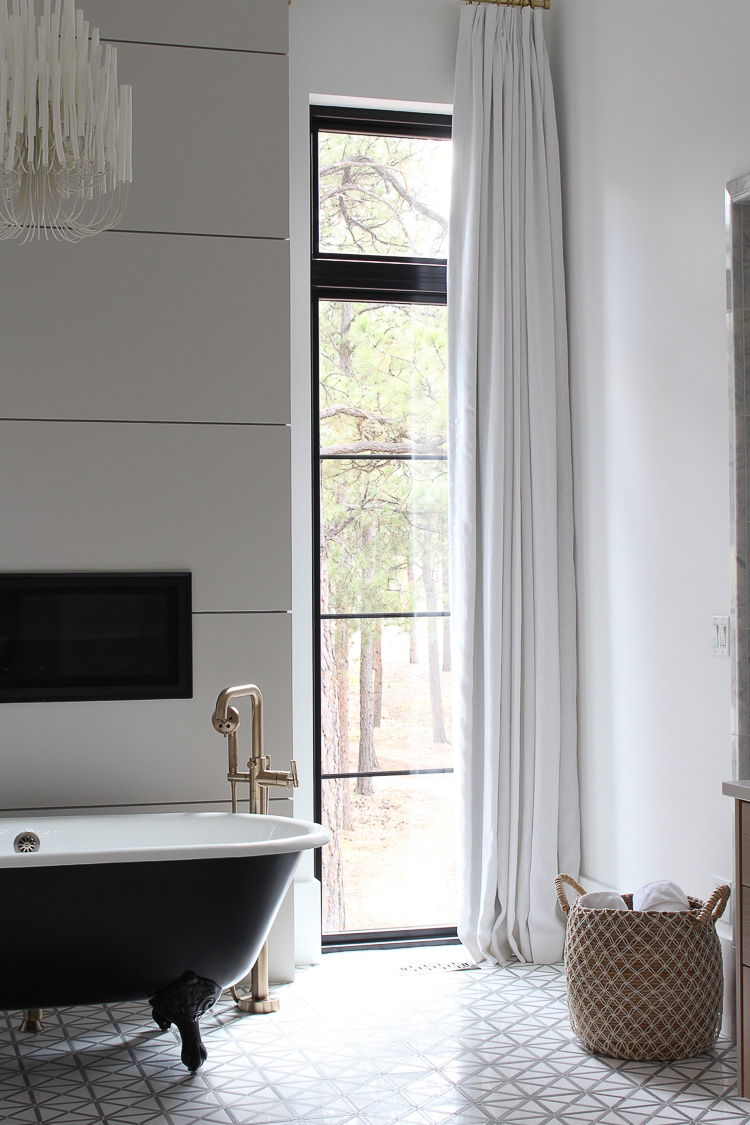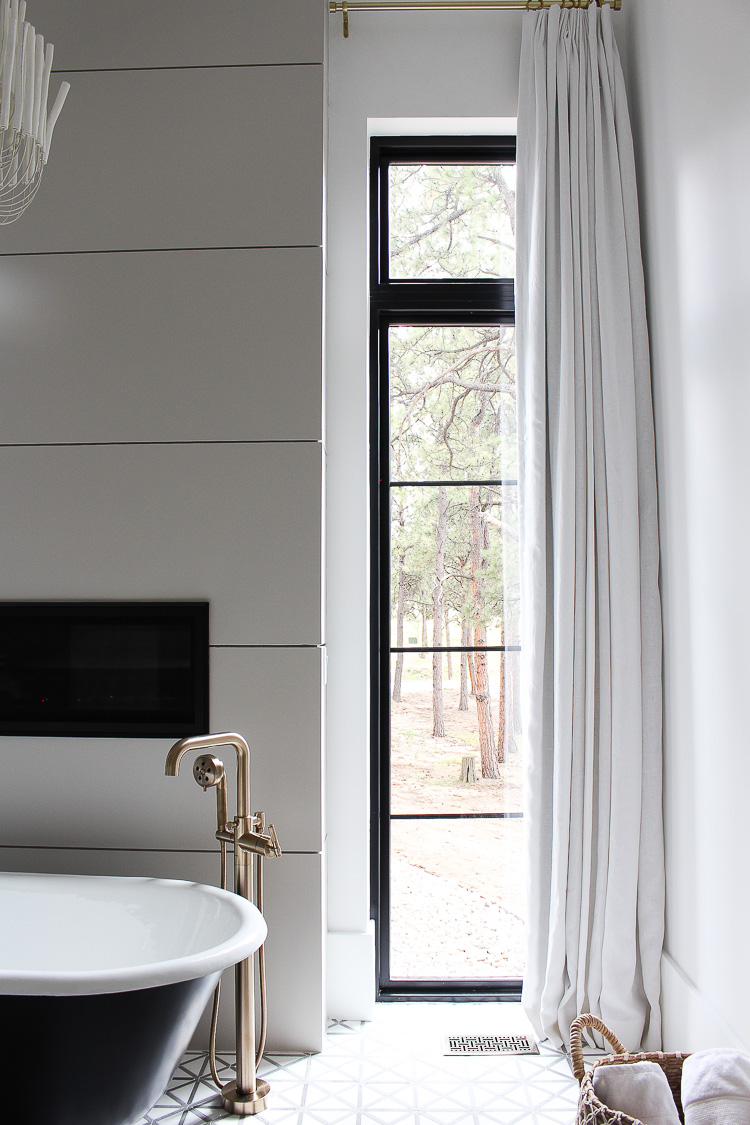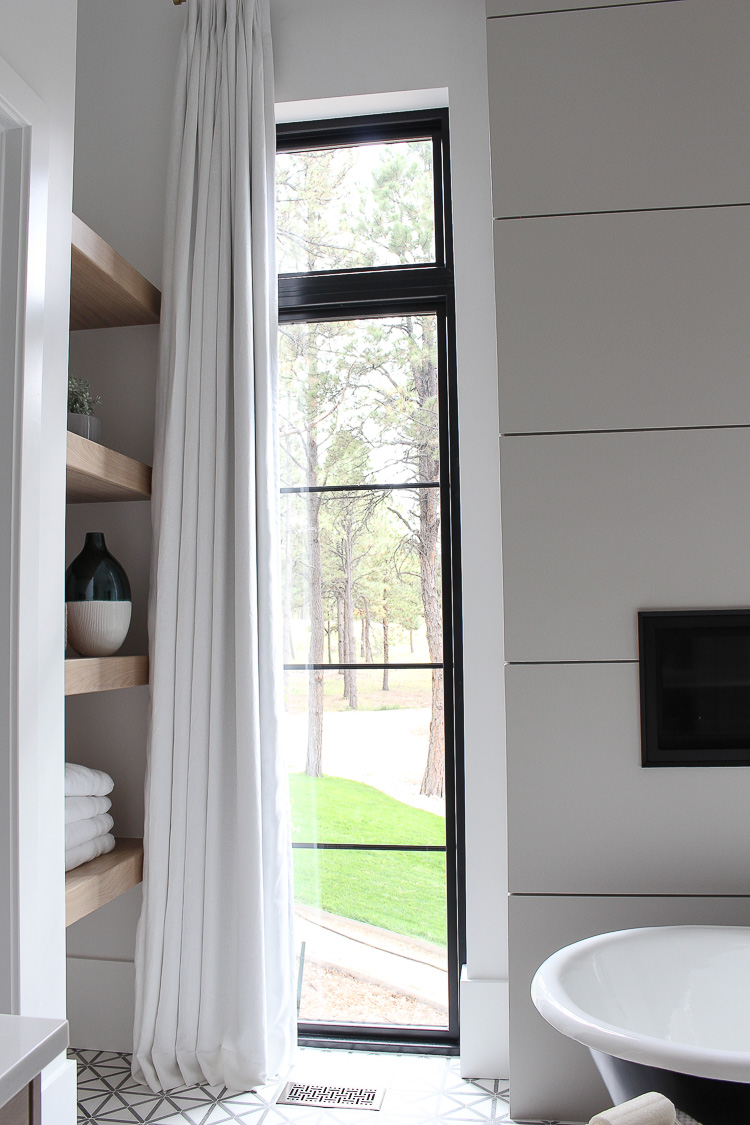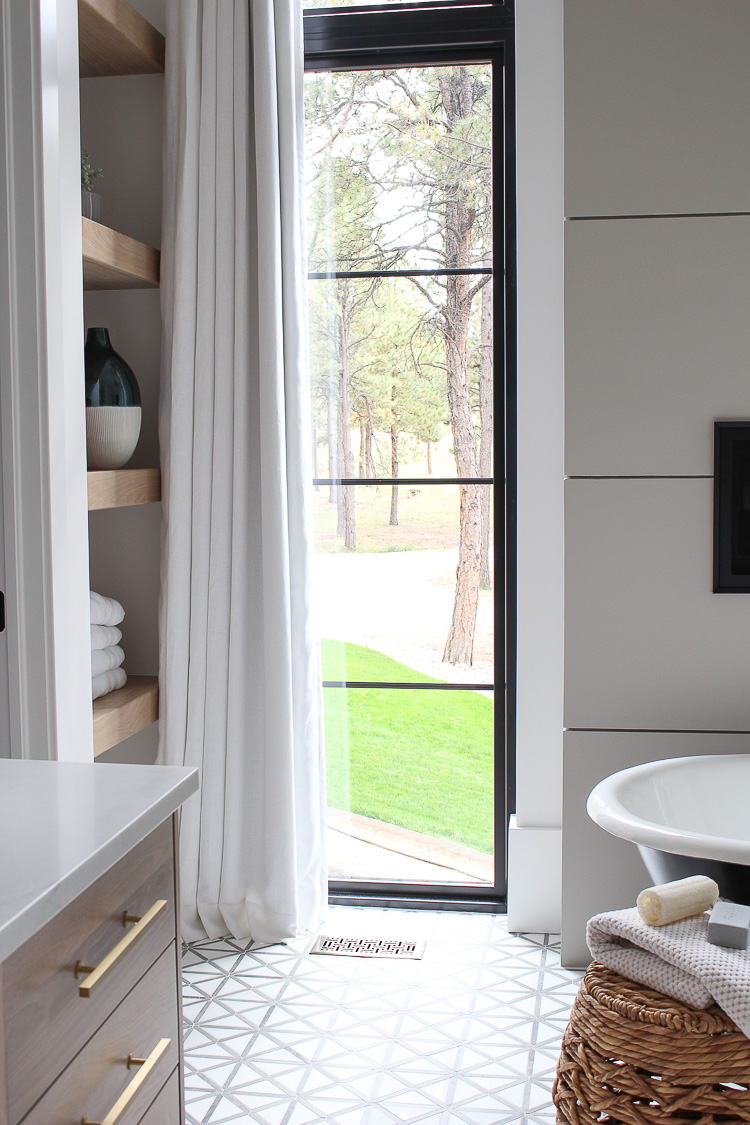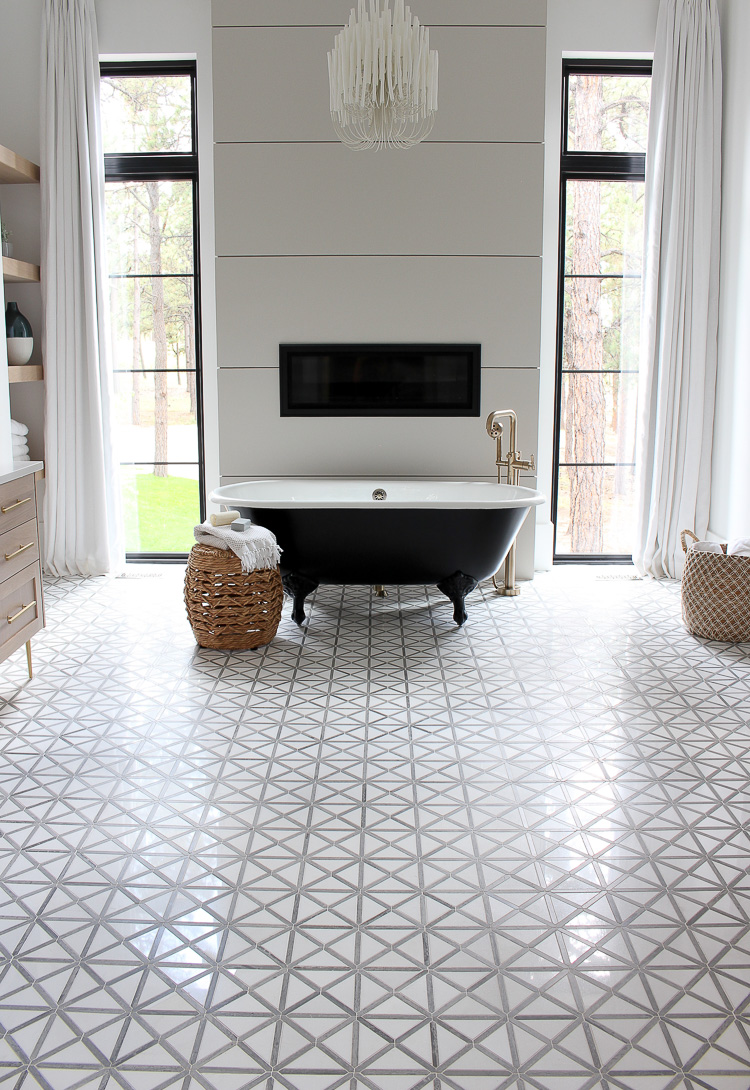 Exciting news for you! Tonic Living is offering a special promo to our readers for 15% off all custom sewing orders from now until October 1. This is the perfect time to get your custom window treatments made and delivered just in time for the holidays!
Use Promo code: SILVERLINING15
Some helpful info as you plan your order:
Easy measuring guide and style options for drapes HERE.
Easy measuring guide and style options for roman blinds HERE.
Lead time for custom window treatments is 4-6 weeks (don't procrastinate!).
They also offer custom pillows, bench cushions and shower curtains. Check out all custom work HERE. Lead time approximately 2 weeks.