Elegantly Spooky Halloween Table
Hi friends! Continuing on with my love for Halloween decorating I created this elegantly spooky halloween table to share with you today.  Last week I shared our haunted mansion vibe in our halloween tour. If you missed it, you can see it here.
I don't believe in going out and spending a lot of money for a festive table.  I always like to repurpose what I already have in my stock pile closet (more like a room) and go to town decorating.  In my Twenty Ways To Decorate For Halloween post I gave you a clue of what was to come for this halloween table and some of my favorite items to use.
Tulle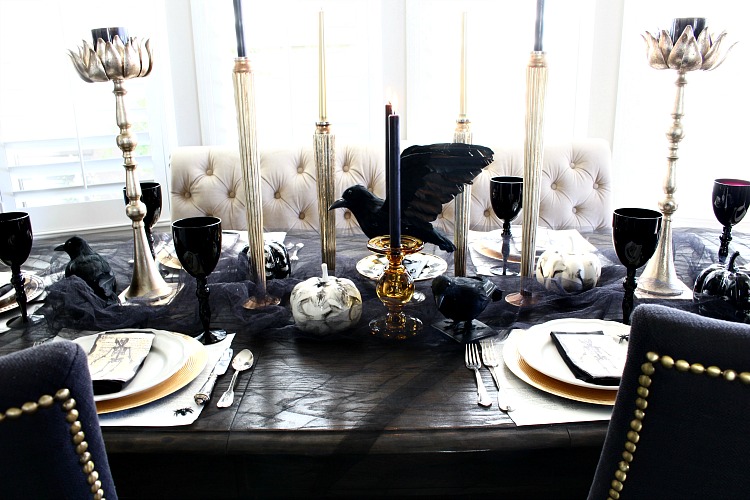 Drape tulle over the table, leaving it piled and not spread tight. It looks even better in person, but admittedly kind of hard to capture on camera with the black against the dark table.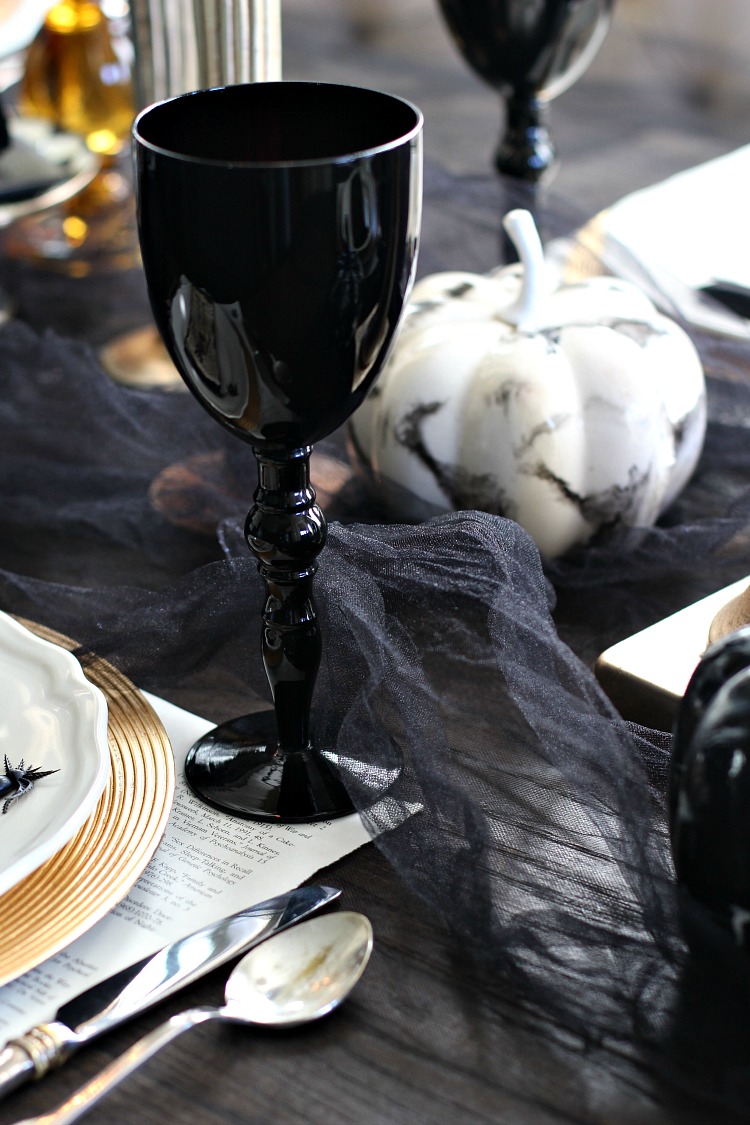 Love these marble looking pumpkins that I pulled from our bar area (more of that space in one of my Fall tours HERE).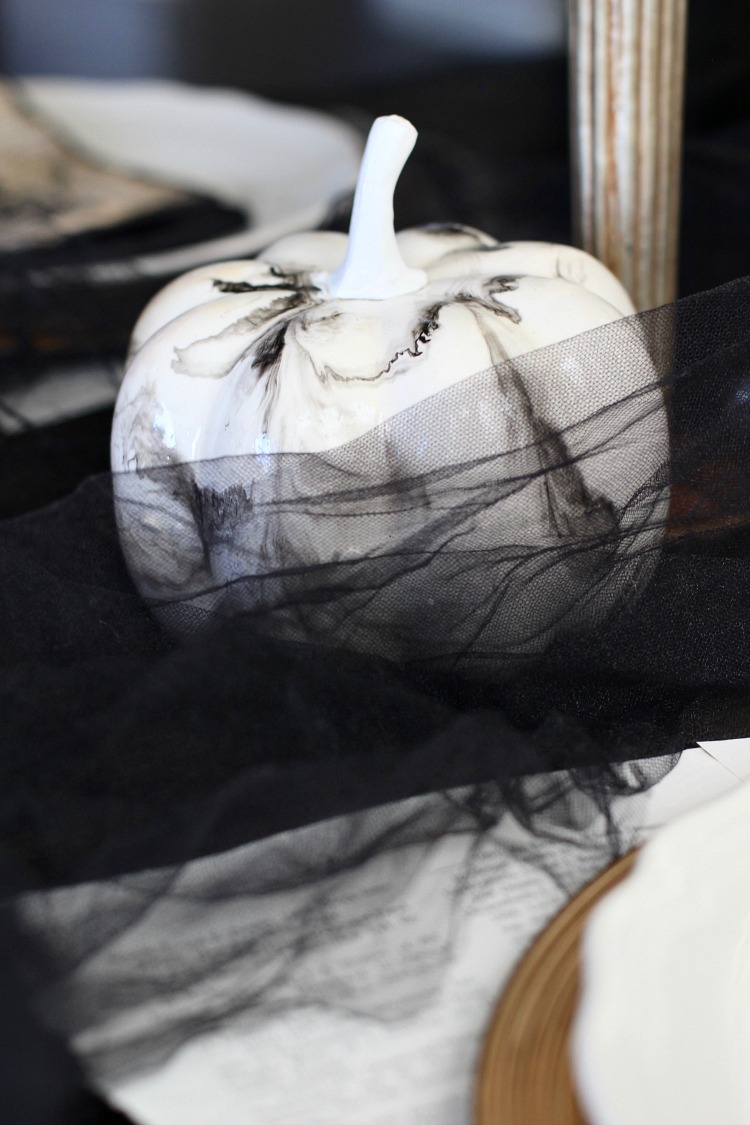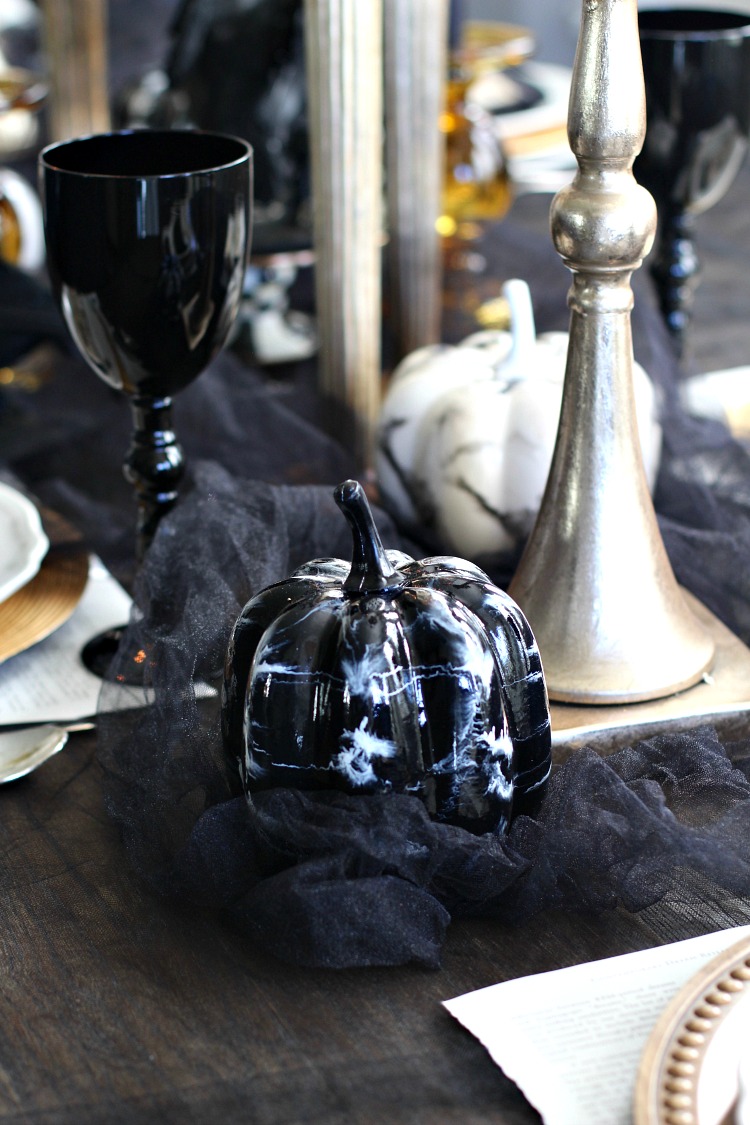 Book Pages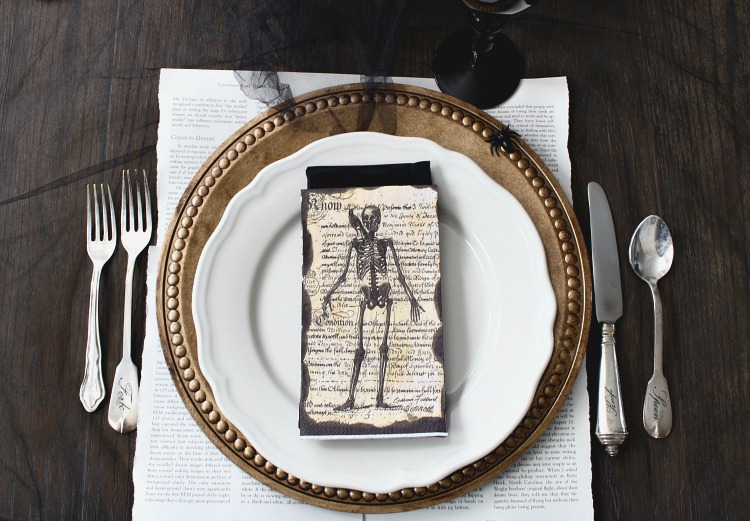 Simply tear out some book pages and lay them down as placemats. Tattered edges and all, this lends to the haunted mansion vibe.  My silverware was a gift from Tim years ago and I let it go a bit tarnished for this theme. I keep thinking I want to buy gold flatware but I can't quit my love for this scripted flatware.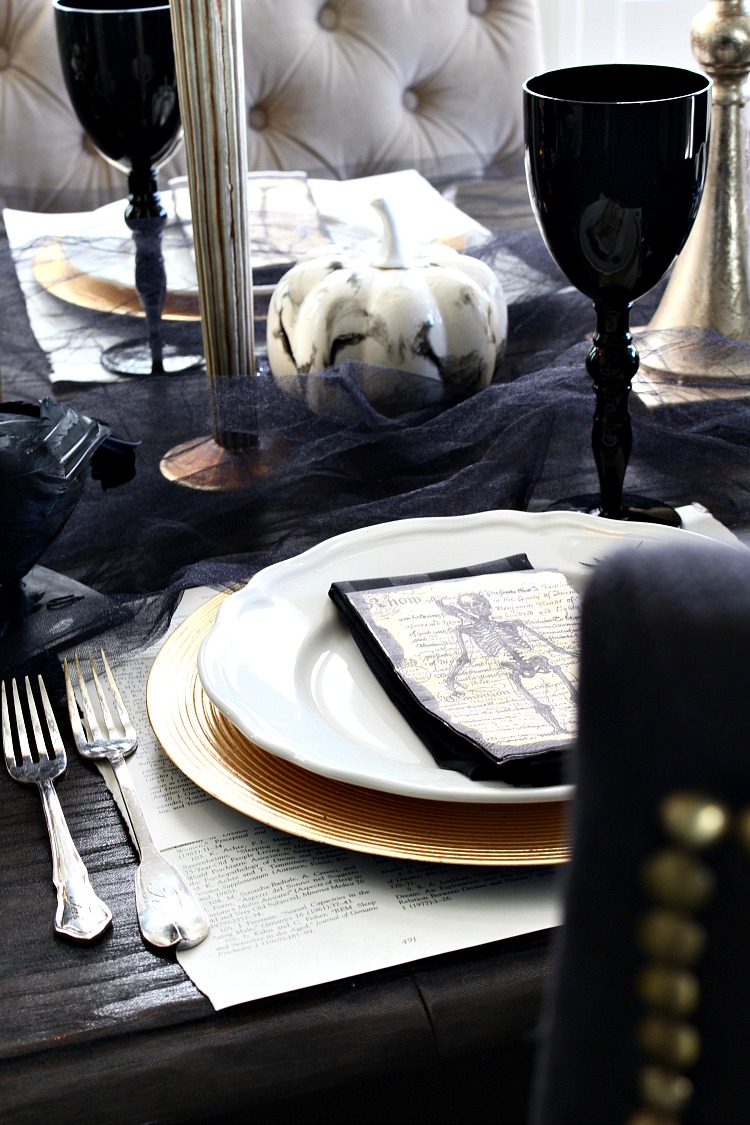 Of course, a few scattered spiders crawling along the table for effect.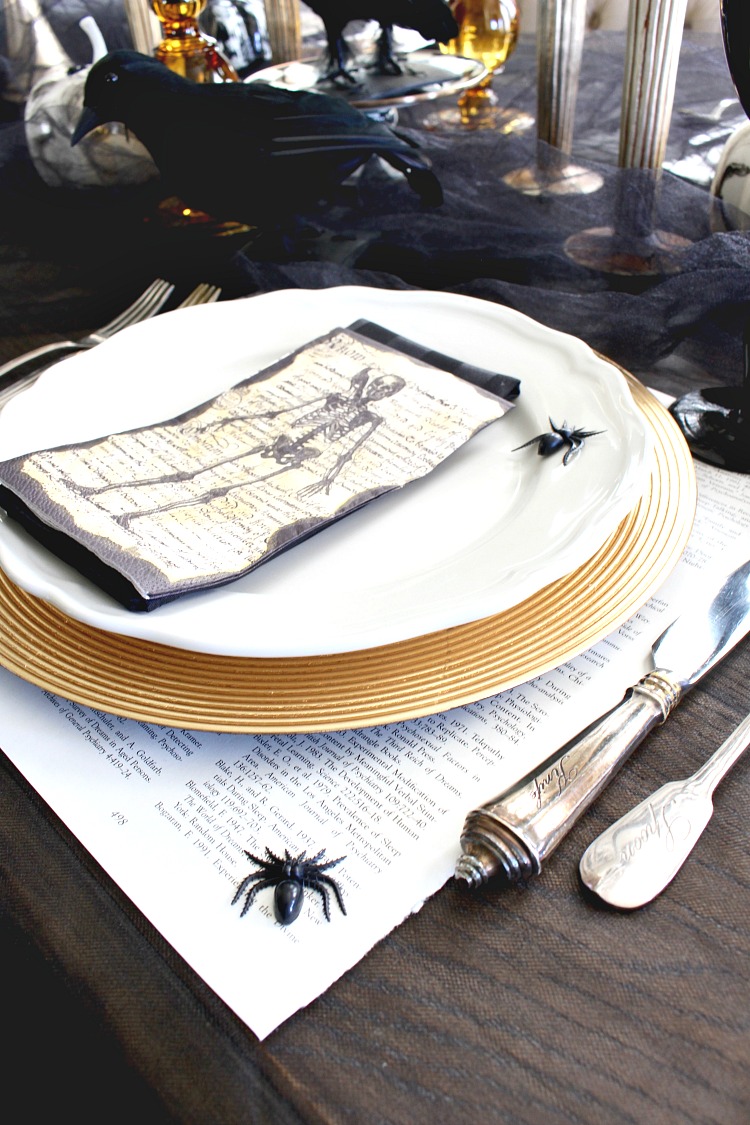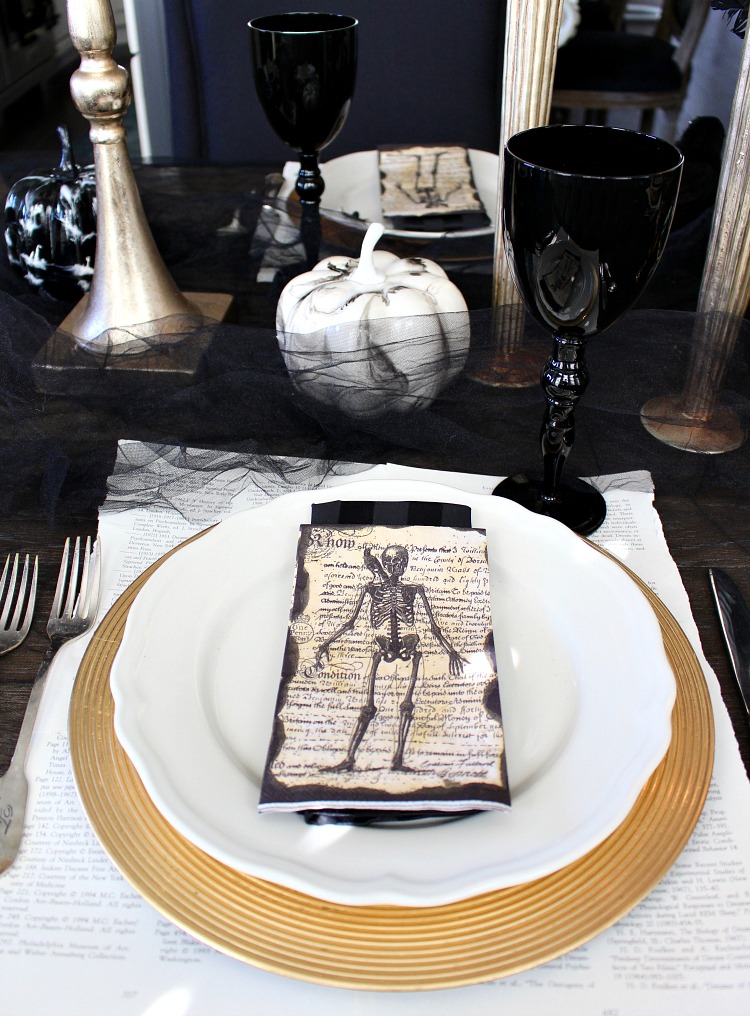 Crows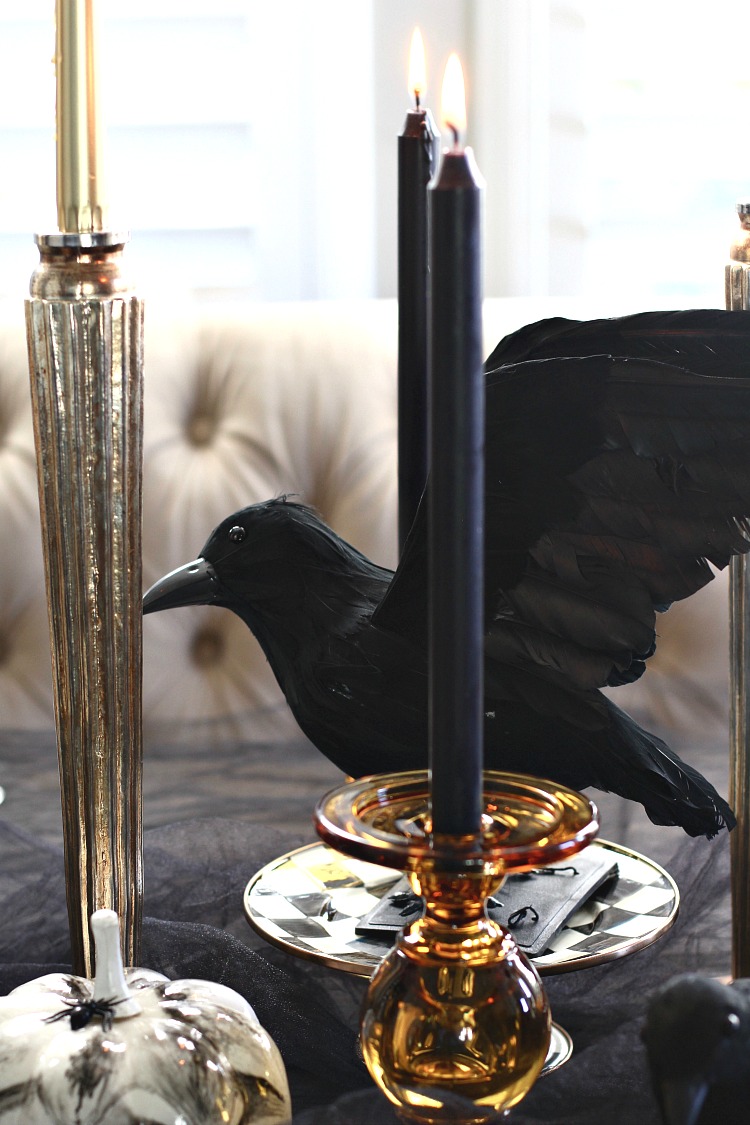 I can almost hear the crow wings flapping.  To me, they are the perfect halloween accessory.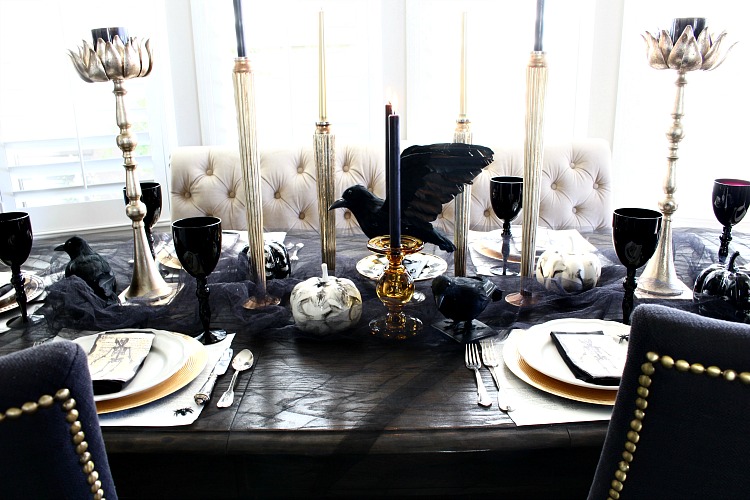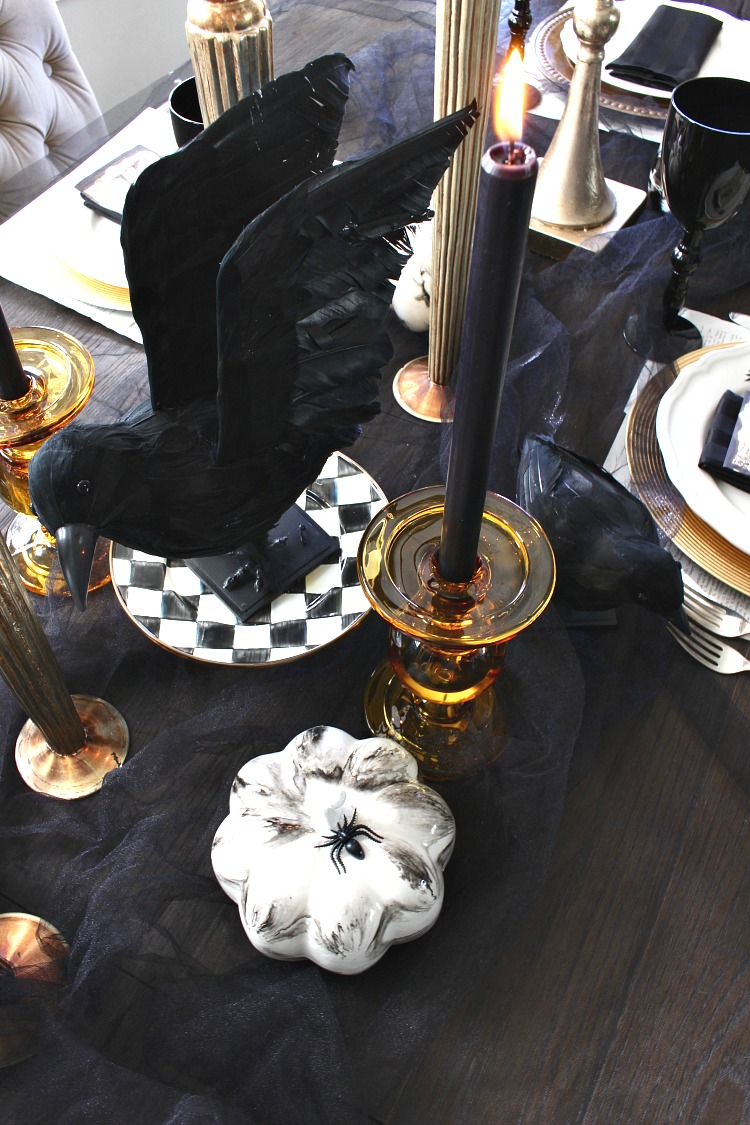 Candles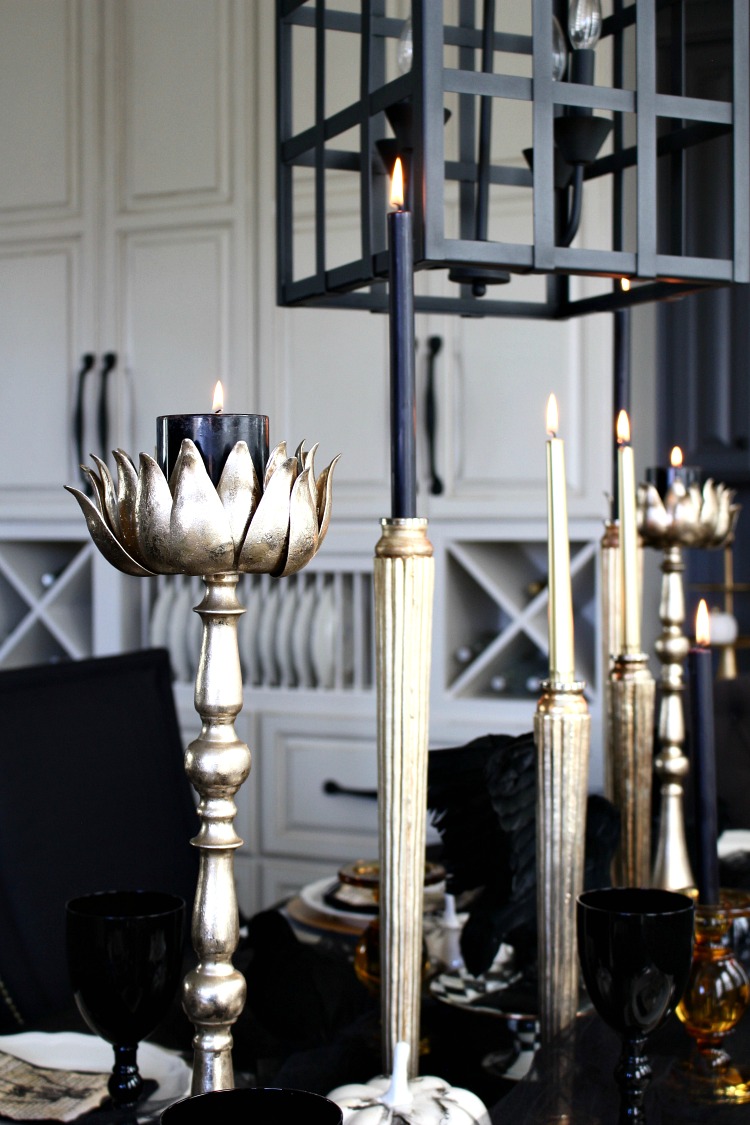 Mood lighting is essential to cast the eery glow of halloween. The more candles the better! I love to mix my tapers with colors of black and gold.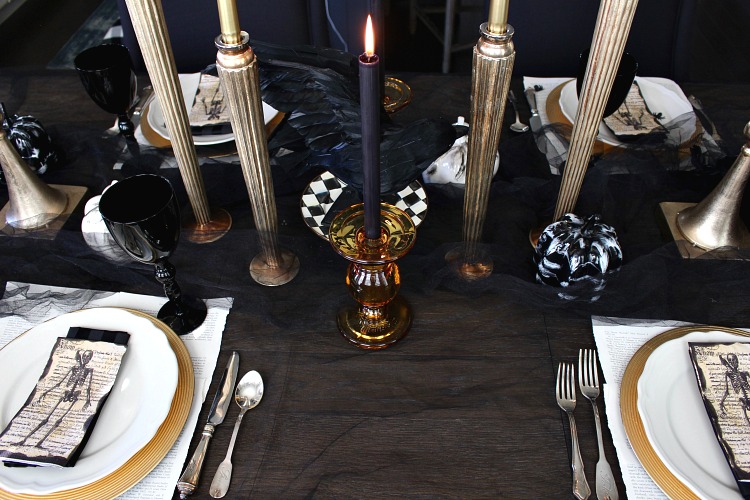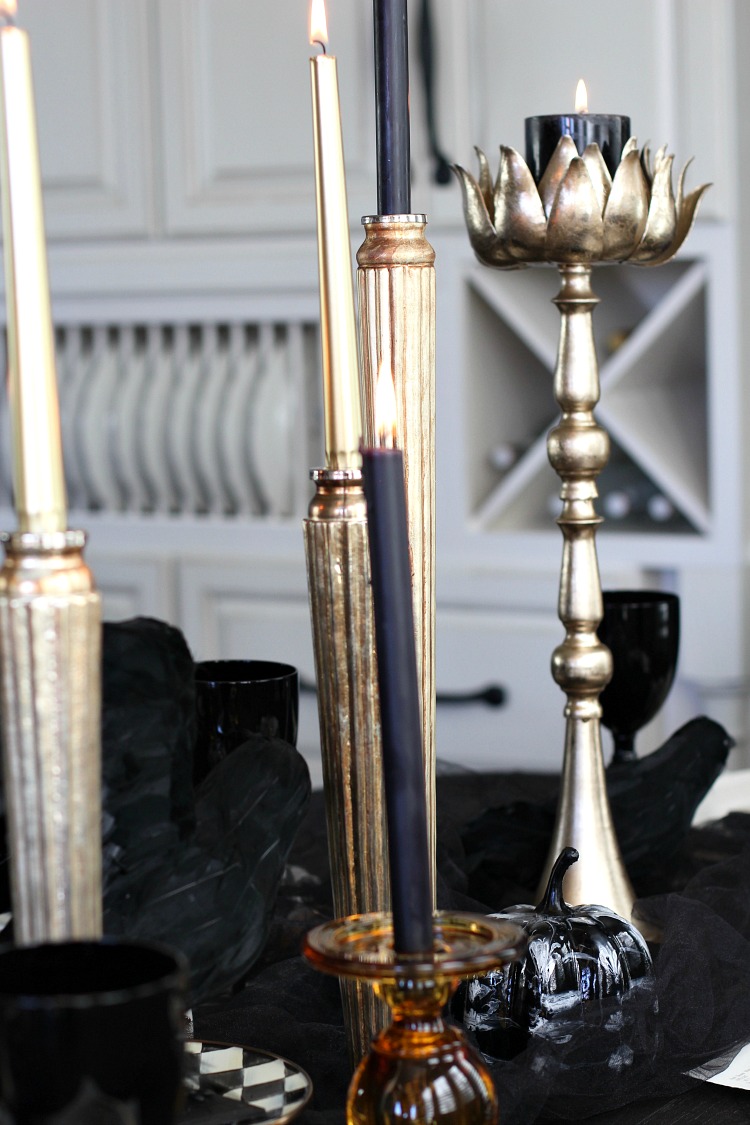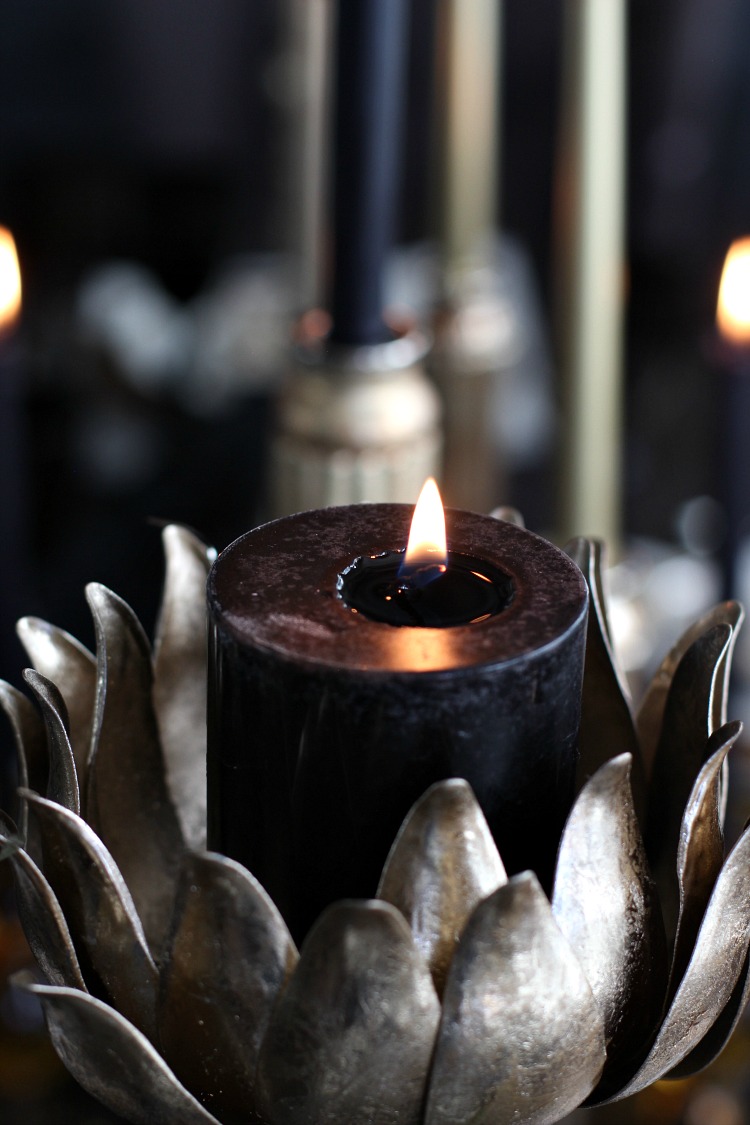 Are you entertaining a halloween dinner this year? Think outside the box and rummage through your cabinets to find some creative pieces for your decadent table (old china, wine goblets, mix and match for interest!) .  Stock up on candles and candelabras because you can use them throughout the holidays.  Happy Halloween!
Shop The Look (click on images)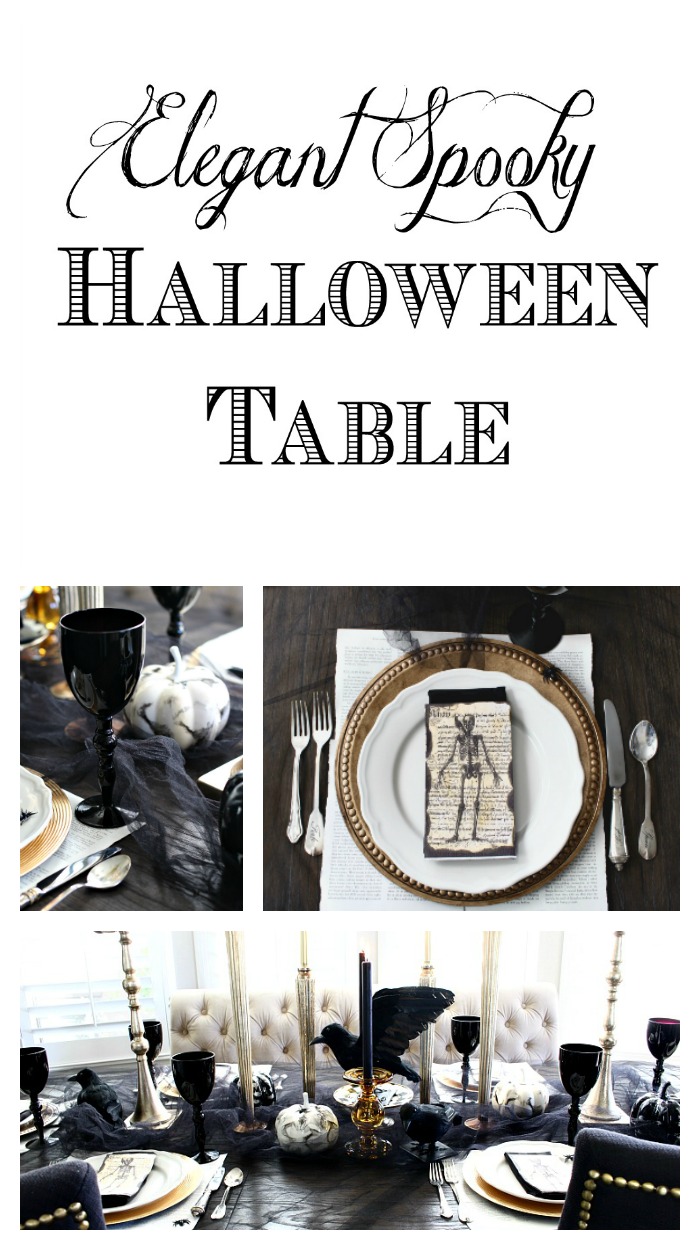 *affiliate links used