The Forest Modern: Excavation, Timeline & Sneak Peek of Design!
The Forest Modern is moving right along! Last week excavation began and this week the forms will be set in preparation for the foundation.  Dirt and dirt hills may not be all that exciting for you, but it means progress to something UH-MAZING!! I've been dreaming up this home for a year and it is coming to life!
But first, we've got to move dirt and set the foundation.  This week we are setting the forms and tying rebar for the foundation of the home.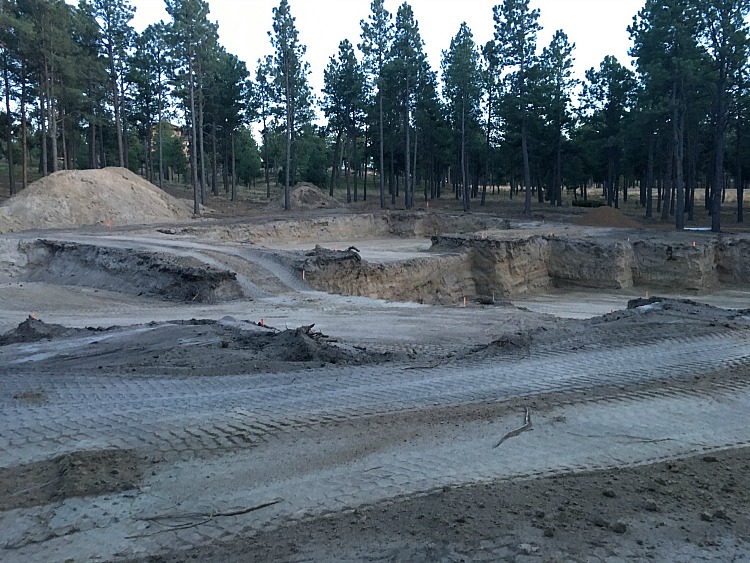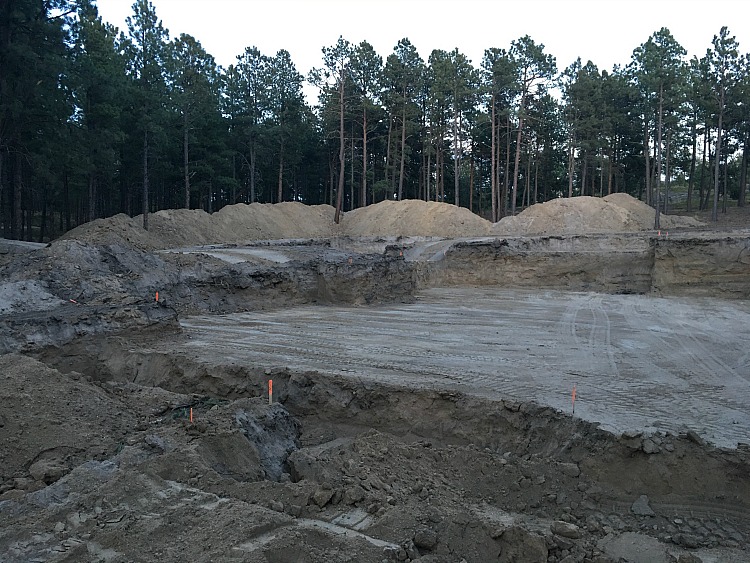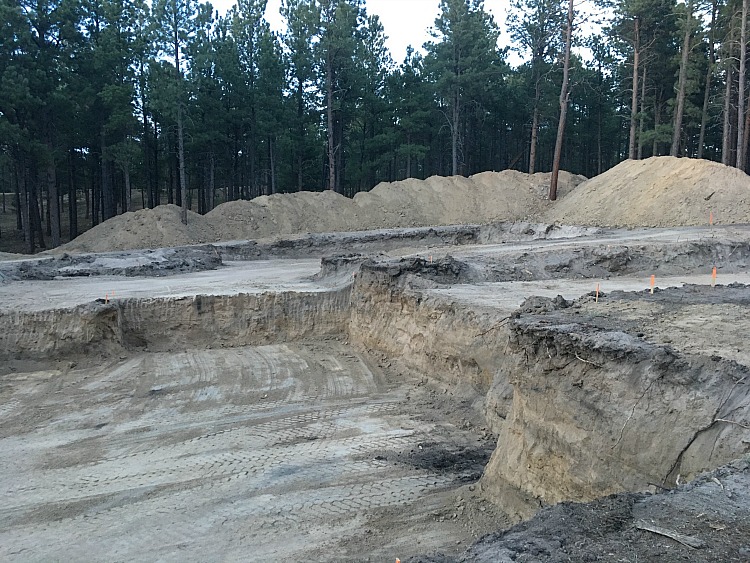 What I am working on this week:
Windows and Doors. Wait until you see the front door!! We have a lot of windows and doors so finalizing all these details has been pretty all consuming.
Fireplaces.  We have six. Living in Colorado where its cold 8 months out of the year, I need cozy warmth in the main rooms. Today, I made all the fireplace selections for each room.  I'm still figuring out all the design details around the fireplace boxes.  I've got some ideas up my sleeve that I'm working on!
Garage Doors.  You would think this would be easy, but it's not. We actually had a last minute "tweak" to our garage last week which changed our door dynamics. I may have had a mini melt down over it but thank goodness Tim and our builder put their heads together and came up with a good solution that I'm happy with.
I'm learning already that plans look different in reality than they do on paper. I'm sure we are going to have a few "tweaks" in this home along the way. Hopefully, not too many. Probably, a lot. Did I mention that I designed this floor plan from scratch? I didn't study existing floor plans.  I pray it all turns out how I envision.
One year ago, I sat down at Starbucks and started "piecing" together our house concept. Total chicken scratch that has developed into a masterplan. I hope. I keep giving myself pep talks that "I've GOT THIS!!!" I've never designed a fully custom home and I'm diving in!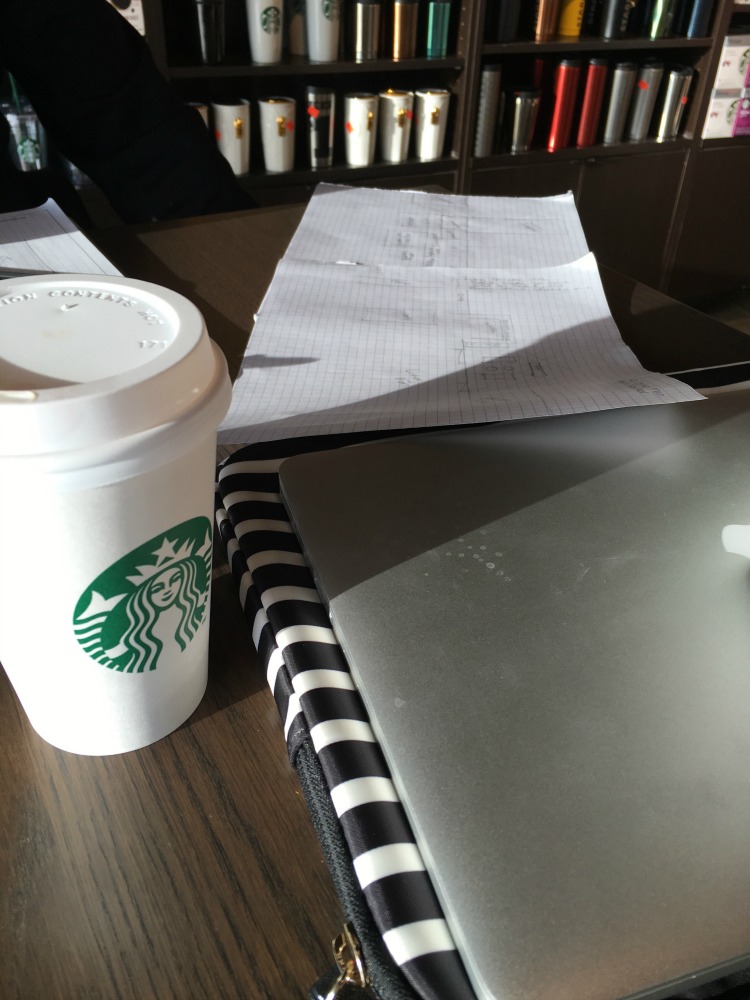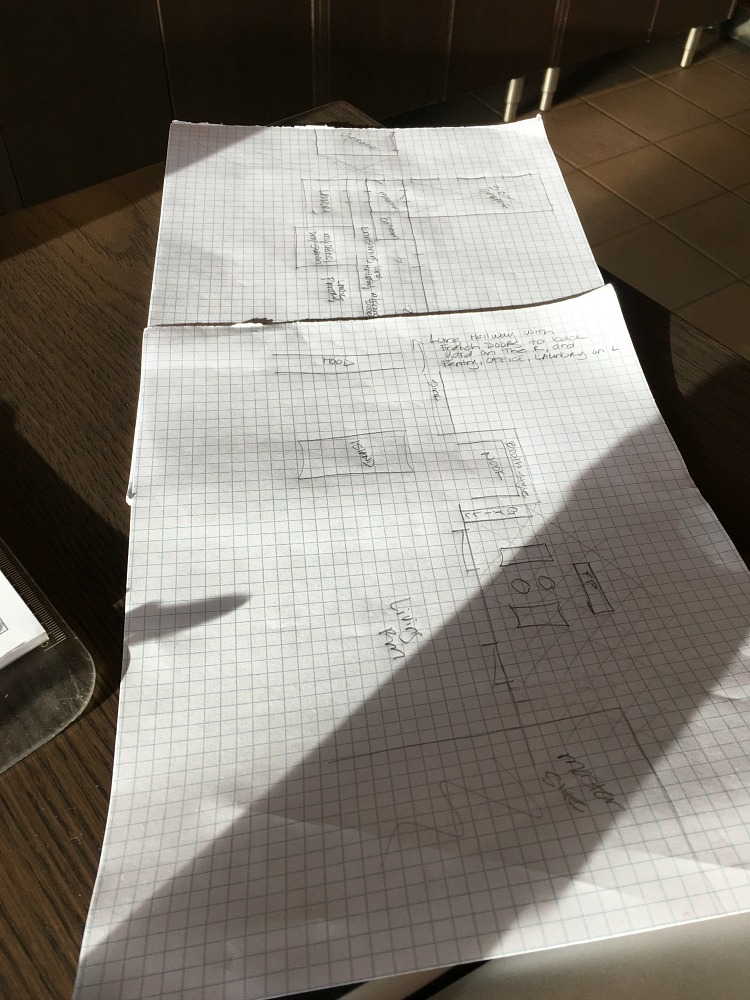 The home that inspired many elements in the design of our home is this gorgeous masterpiece by Bonadies Architect in Nashville.  An absolute DREAM! If I could snap my fingers and transplant this home onto our land I would.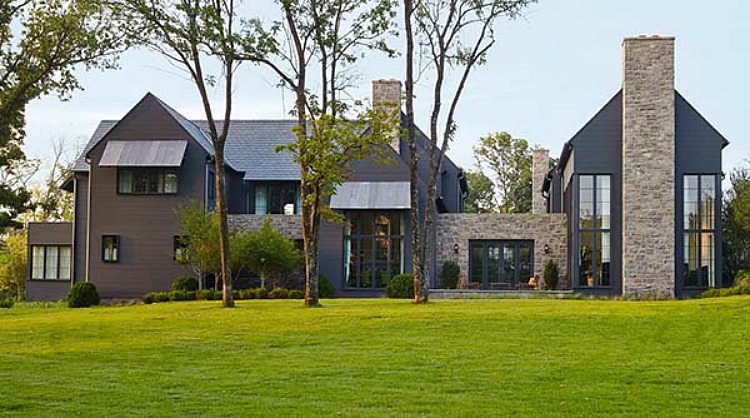 Minus the fabulous football field of green grass. We live in the forest and it'll be more like pinecones and pine needles for our landscaping…lol.  There will be a lot of stone, a lot of windows, a lot of metal accents, even an exposed steel structural beam.
Keep following along! If you missed the start, you can catch up in these posts:
I've Been Keeping A Secret:  The Big Announcement!
The Forest Modern:  We Have Ground Stakes