The Forest Modern: So Many Decisions
Hello! Excuse me while I dust off the cobwebs here. I haven't blogged in 3 weeks and it's been even longer since I gave you an update on The Forest Modern. When we dove into this project I never imagined it would suck the life out of me, but let me tell you, it has! So may decisions are on my plate every single week that I finally hit a wall this week and had to put it all on hold. What's the problem you may wonder?  This may be a wordy post so beware. Y'all have been so good and supportive so I'm peeling back the layers of our life a bit here today.
Is there ever a good time to throw something into your life that you know will devour your time and energy? I'm having flashbacks to when I chose to go through nursing school 18 years ago and finish my bachelors degree when I was pregnant with Austin (our firstborn). Timing was crazy, yet I did it and I did it well. Tim was just starting his career and we were still newlyweds. When there is an end goal, life will always throw you curveballs, you just have to learn how to prioritize and manage and keep your sanity somehow along the way.  Not sure how sane I've been these past few weeks but I hit a wall recently and realized I needed to pause. Tim urged me to pause because he could see all the overwhelming decisions that were hitting me all at once with the new house.  I had lost my creative being and couldn't make any concrete decisions.
Let's dig deeper, back to when is good timing? Austin is leaving for college next week. Next week…..I can't even believe it. We have made every intention to soak up every moment we can with him and play hard as a family with vacations and weekend getaways all summer long. We've had a very busy summer and have filled it with so many memories.  In June we flew to Seattle and spent 10 days exploring Canada and the Olympic National Forest. We drove 1200 miles in our little rental car!
We toured the city of Seattle and explored the outer perimeters.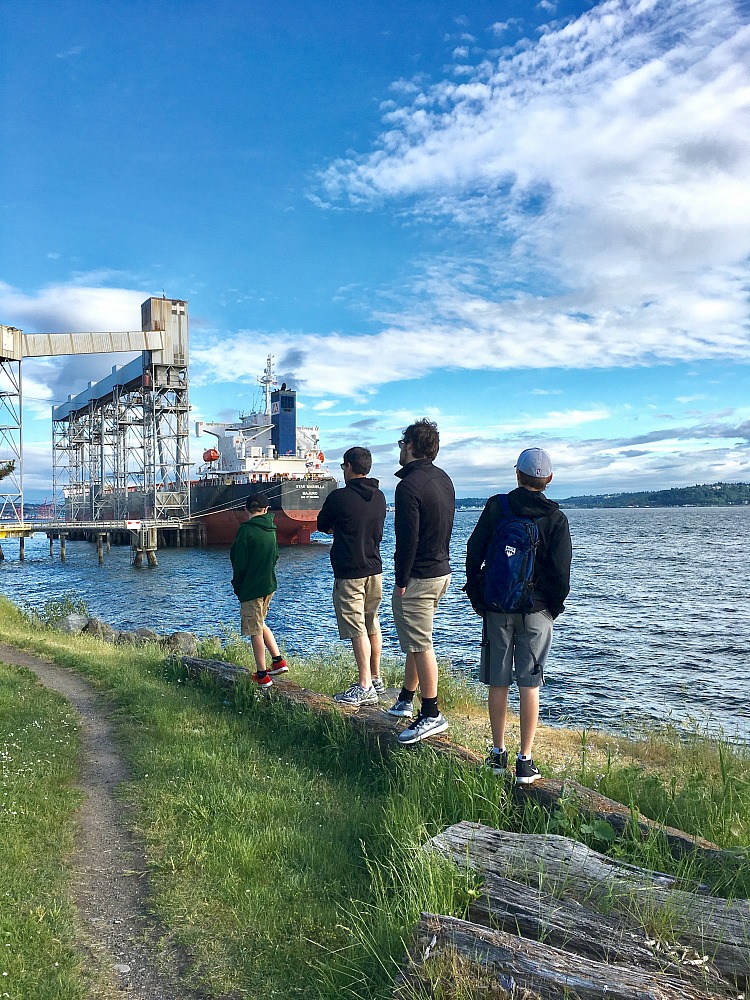 We explored rain forests in the Olympic National Forest and discovered the most beautiful beaches along the coast.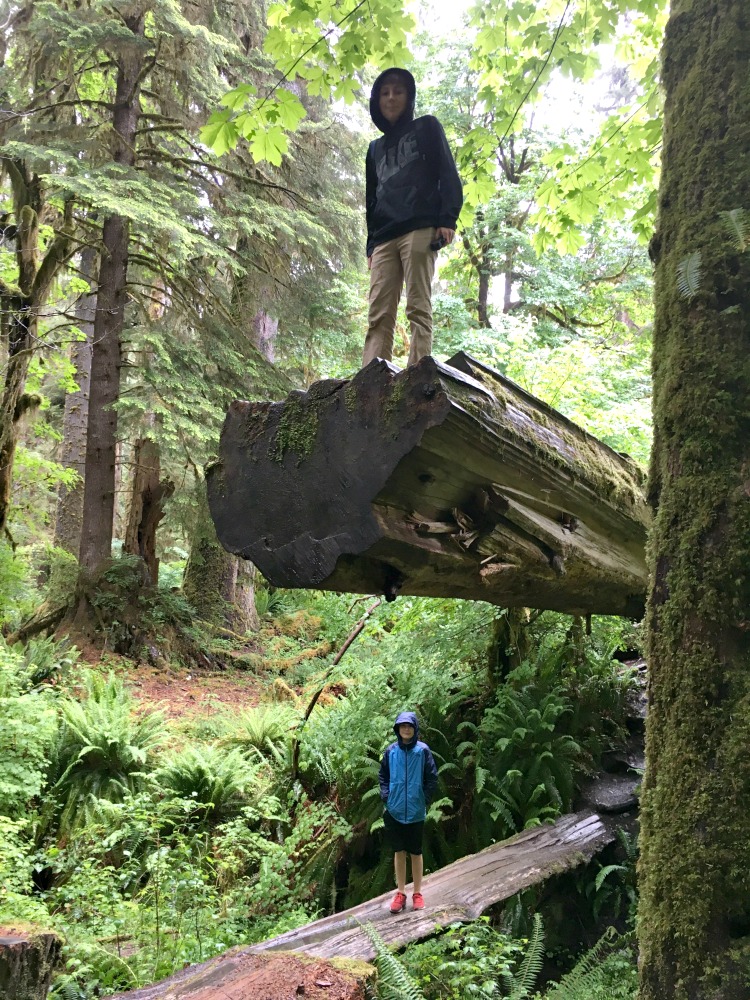 We toured Castles in Victoria, BC and hiked every mountain trail we could find in Vancouver and Whistler.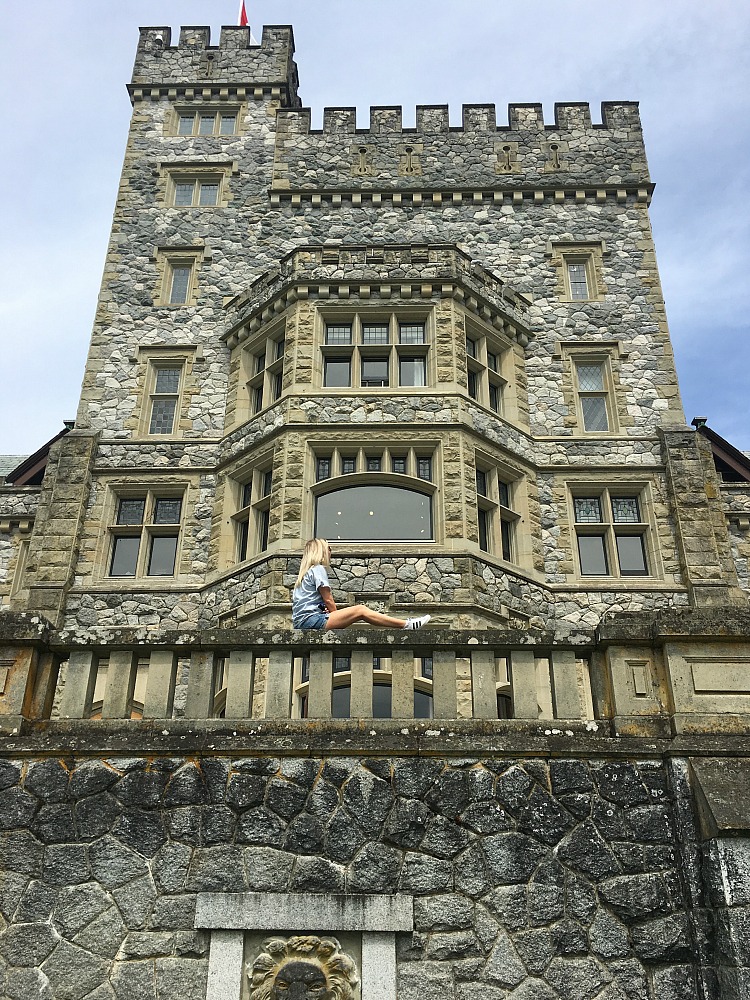 We spent time at our beach cottage in July.  The boys went deep sea fishing and Ethan even caught a 400 pound goliath grouper!  Dylan's face cracks me up…boys and photos (eyeroll).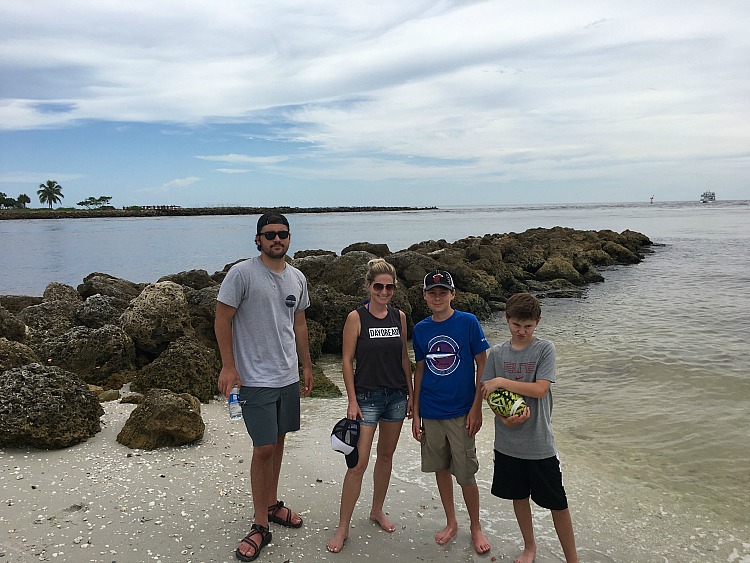 We filled weekends here in Colorado with boating and hiking.  Kodak experienced the lake for the first time. Isn't his life vest hilarious??  As you can see, under all that fur, he's a skinny mutt.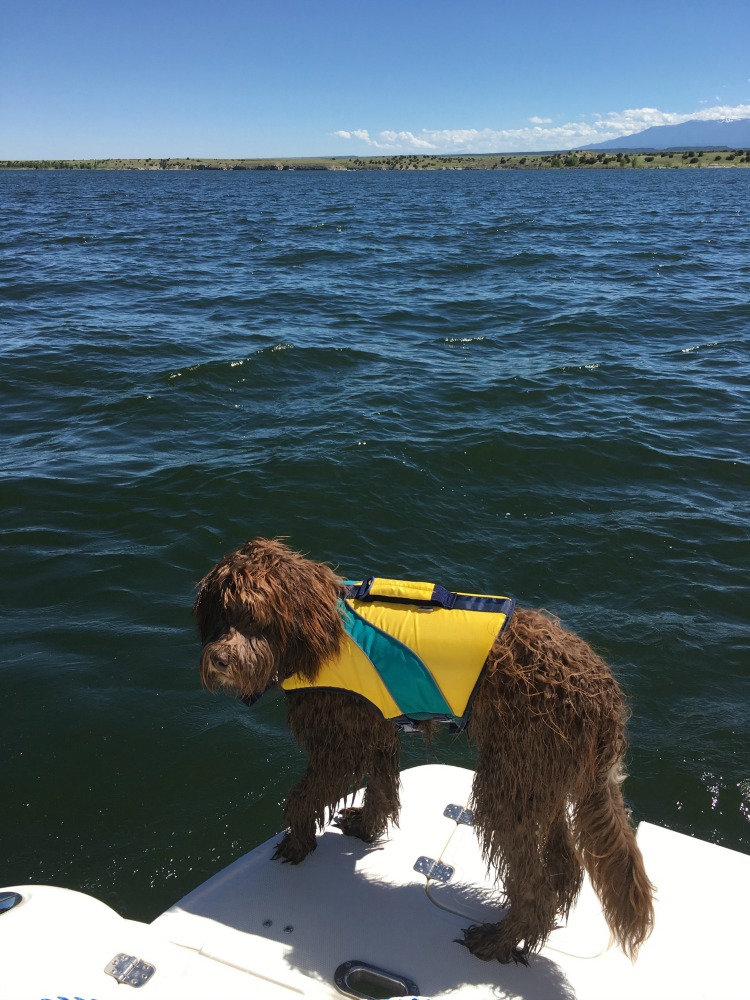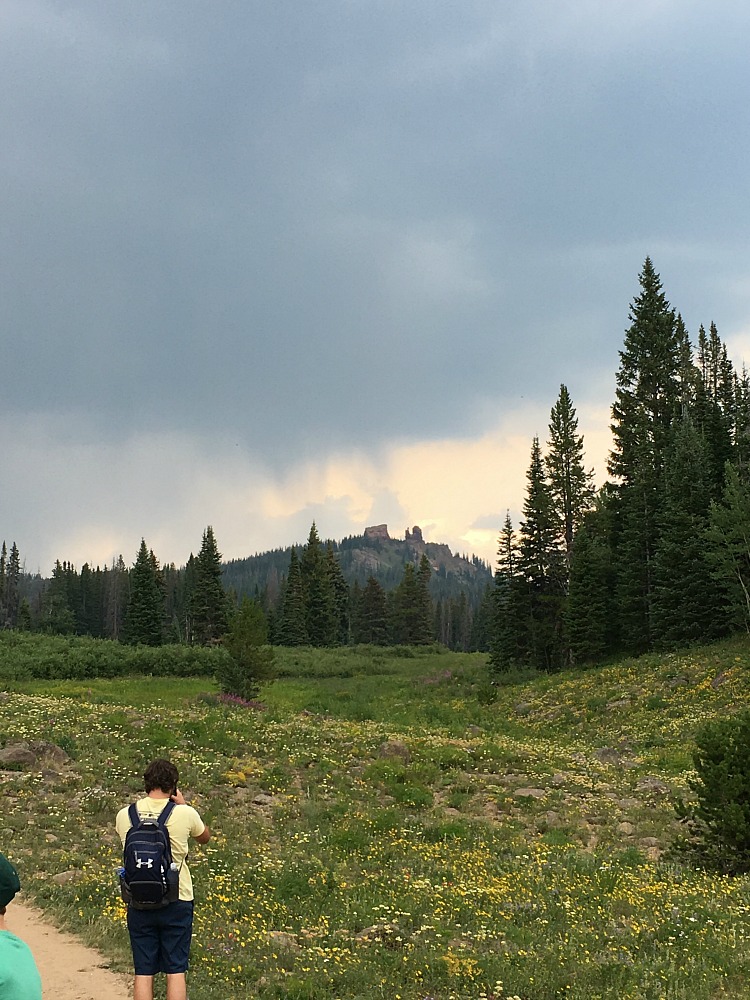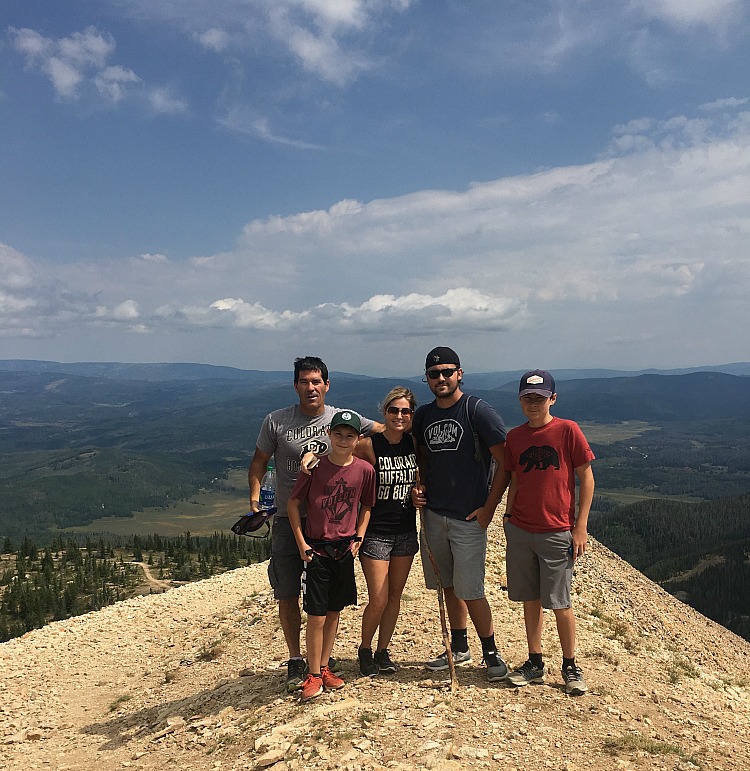 Our summers look like this every year, but this one was special because we knew it was our last with Austin at home. Sure, he will probably come home next summer, but family dynamics change as of next week. Only four of us around the dinner table, only two boys to hug every morning as I send them off to school. I cry as I write this. Actually, I cry ALL THE TIME lately.  In the grocery store, driving down the road, folding laundry, during a morning run. We are so happy for him to go off to college and succeed but it's just hard letting go. Next week we drive him to Boulder, CO which is only an hour and half away.  I am so thankful he's not going out of state.
In spite of all the emotions and all the playing this summer, I've had a very hard time focusing on our new home. My heart has been where it needs to be, but my mind has felt like mush. I had this vision of our home and I know the direction I want it to go, yet pulling it all together has been challenging. Especially since our architect failed us (I talked about that HERE) and I've had to spend a good portion of my time working through "fixing" things that I didn't catch in our final plans. It's all worked out, but it's been stressful to say the very least.
I had a friend recently refer to building a "custom" home as being able to pick out things like your doorknobs.  I had to chuckle because that is like one percent of the decisions I've been making. By the way, I don't even know what my door hardware is going to look like.  So where do we stand so far? Framing is complete! Can I get a hallelujah?!!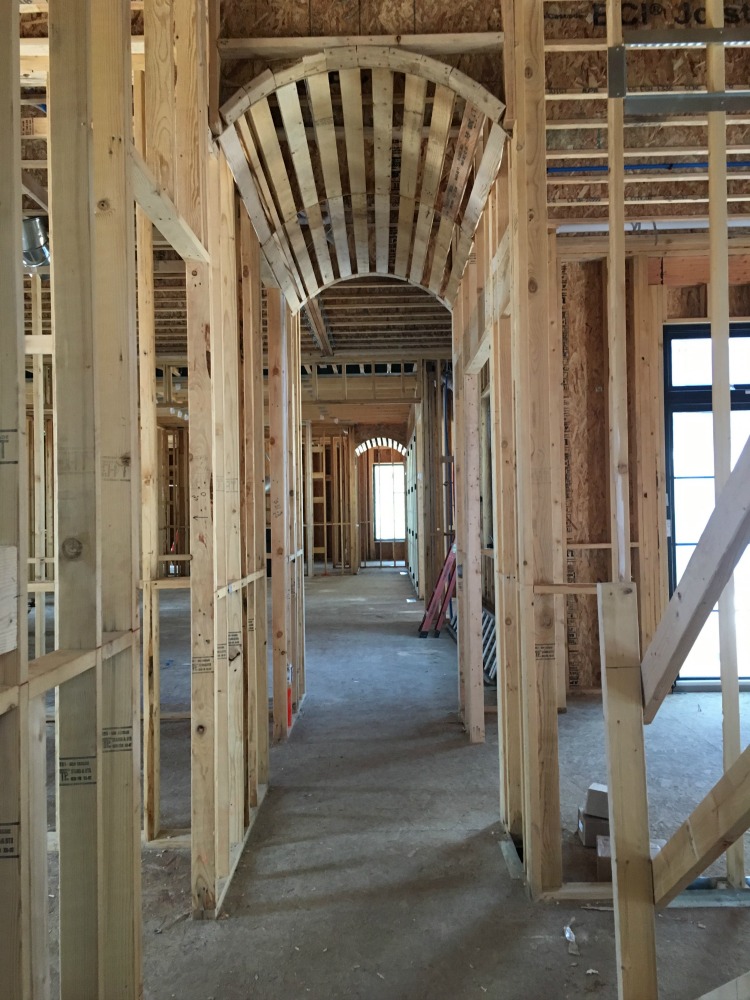 We are now working on the exterior and are doing a mix of board and batten siding with stone.  This was not an easy task for me to figure out.  Where to put the stone. Actually I'd slap it over the entire home if it weren't so expensive! The vertical board and batten definitely gives it a bit of modern farmhouse flare. Here's a peek of the side of our garage and the direction we're going. Excuse the dark photo. We've had so much rain this summer and a lot of cloudy days.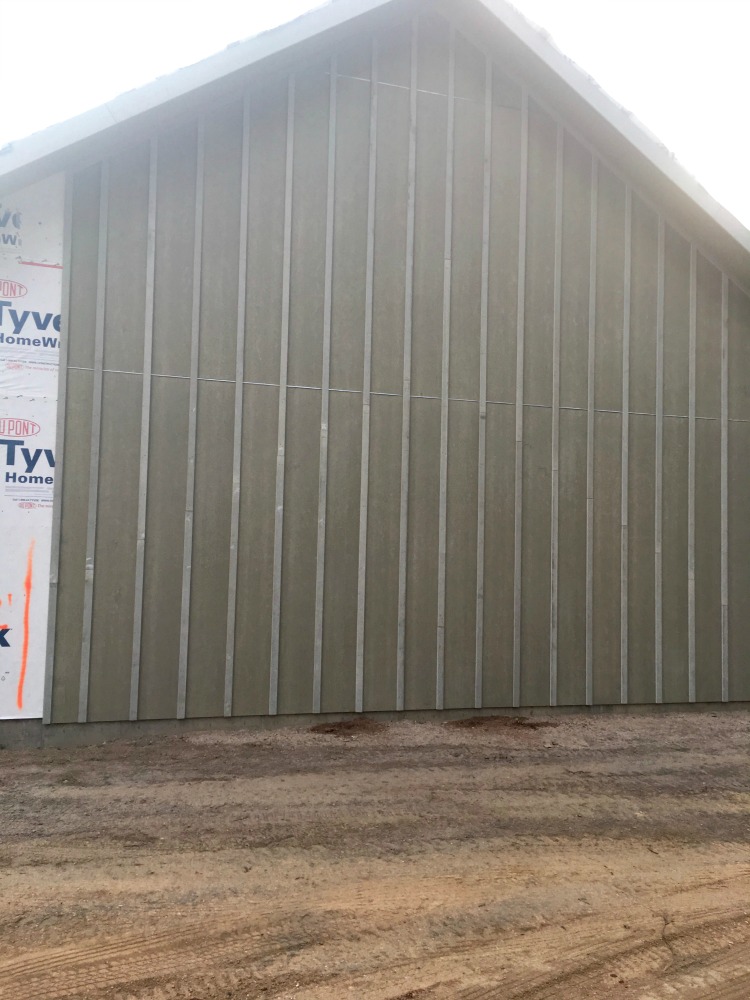 If you follow me on Instagram, then you may recall this home I shared recently. I love the dark siding painted in Rock Bottom by Benjamin Moore with the dark metal roof. Kind of perfect for our home nestled in the forest.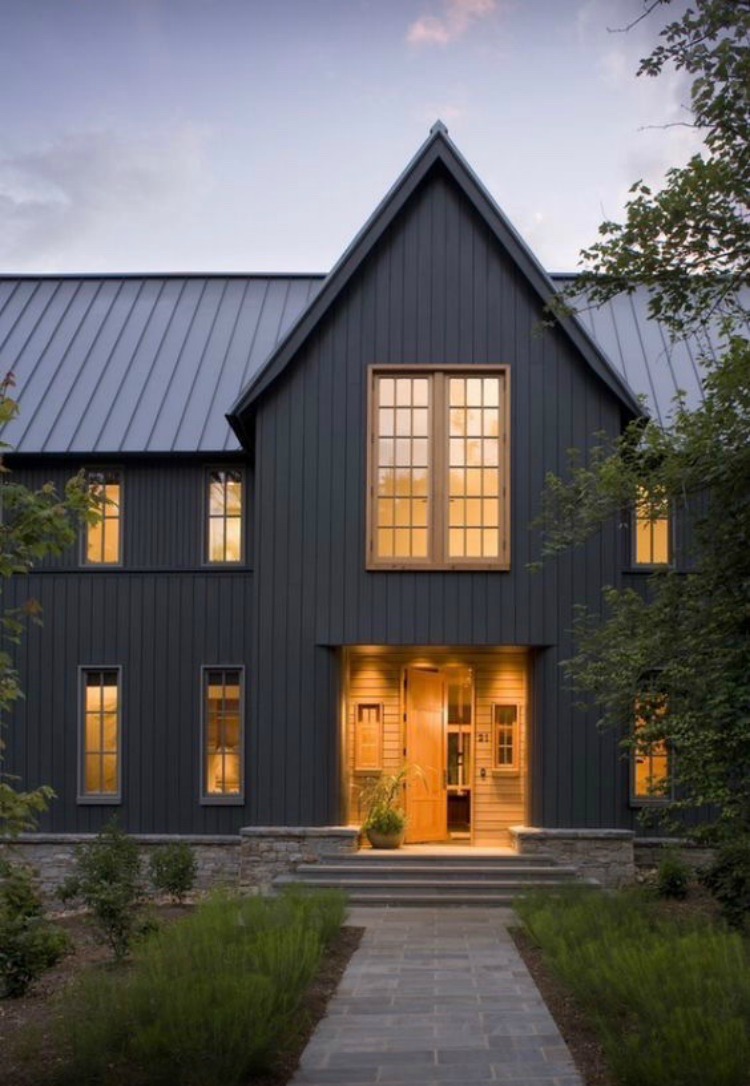 Architecture & Design by: Carlton Edwards
I'm trying out paint samples and originally was going to go with Benjamin Moore Wrought Iron, as seen on this sample board.  I'm afraid it may be a bit too dark though so now I'm looking for a shade or two lighter. If you know of any good dark gray paints with no brown or blue undertones, I'd love to know about them!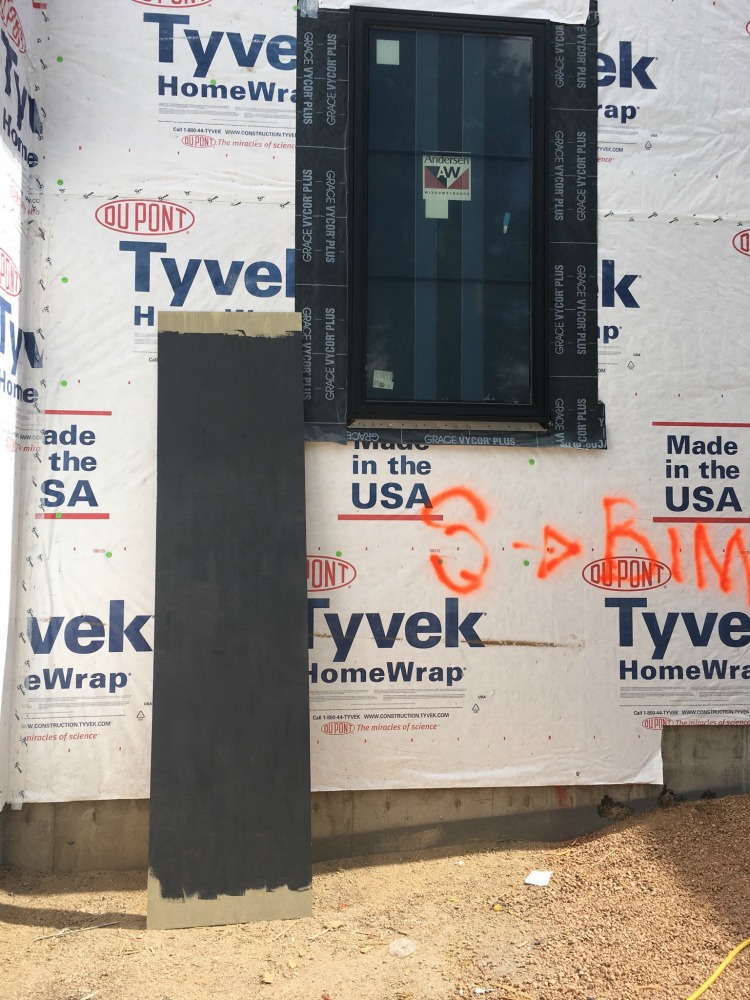 Our roof will be black metal over the garages and "the barn."  I keep referring to this structure of the home as the barn because I'm designing it that way. It will be a multi-purpose part of our home where all the fun will be happening for sure.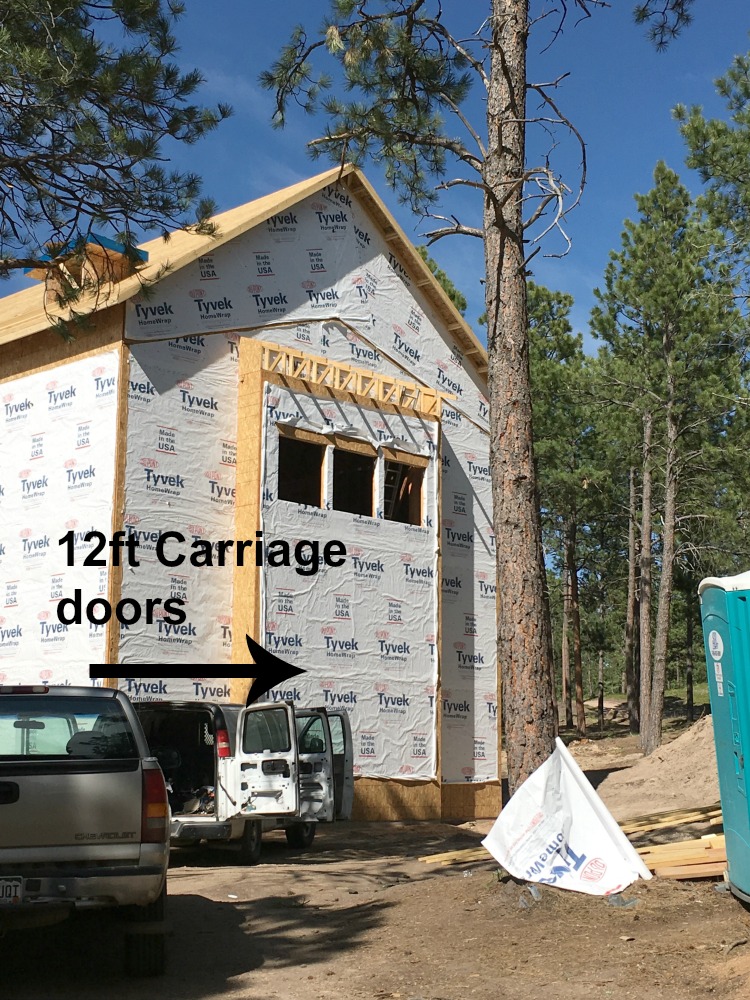 Since I shared this photo with you last, the opening for the carriage doors has been blown out and I am working with a custom door guy who is making the doors I designed for this space. Oh they are so good! May be the best feature of the home!
If you live in Colorado Springs, have you been to The Till Restaurant? Here's a glimpse of inside.  The beams, the planked ceiling, the exposed mechanical, the lighting…all the inspiration I needed for the barn.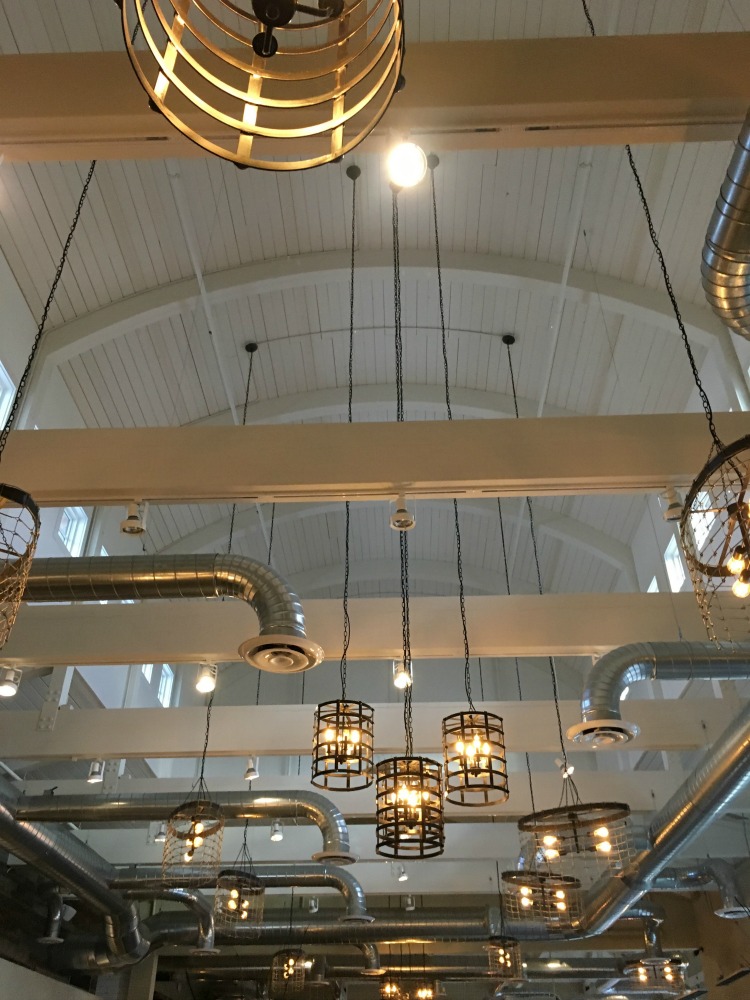 Here's a peek at what it looks like currently.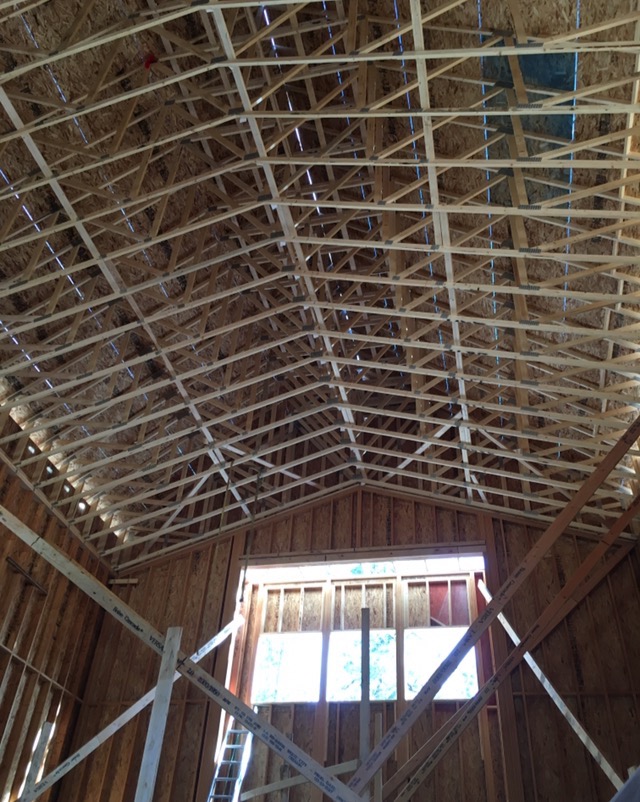 This is the timeframe when building a home that it seems to stand still. All the "not so fun parts" are being installed.  Like the plumbing, mechanical, central vacuum, and electrical.  Here's a sneak peek of our master bathroom with our clawfoot tub (minus the feet, obviously).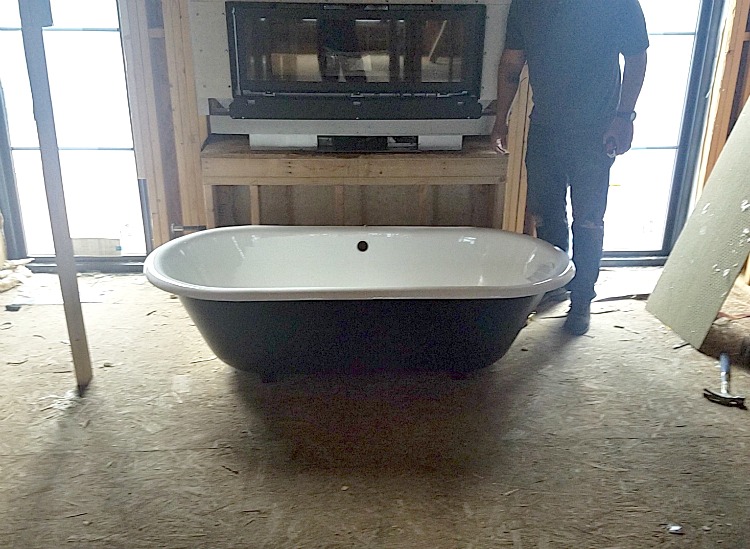 The plumbers had to set it in place temporarily to properly align where the freestanding tub filler would go. I seriously LOVE this tub! Can't wait to show you when this bathroom actually looks like a bathroom and not a drywall mess. As you can see, the fireplaces have been installed as well. We have 5 total.  I guess I need a warm cozy fire to snuggle up to in every room during our long cold winter months.
Now that you are up to speed with our progress, here is where we stand. Electrical. Ugh…the house needs electricity and lights, right?? I was supposed to have our electrical walk with the electrician earlier this week. This is where the mental breakdown all started. Its way more complicated than figuring out where light switches and can lights go.  As a designer, I always say that the lighting is the jewelry of the room. So basically, this means that my design plan for the entire house must be set before I do my electrical plan.  Why does this matter? Well, for example, in a few of the bathrooms I'm doing sconce lighting over the vanities. BUT, I need to know what mirror I will be placing between those sconces in order to determine the proper placement of wiring.  It'll make the electricians job so much easier and my electrical budget safe by not having him go back and rearrange his wiring because my lights fixtures weren't planned out properly.
What this has forced me into doing is finally making some firm decisions on the interior of the home. I've collected thousands of inspiration photos for every room in the home.  Problem has been finding my direction. I love so many looks and elements of different styles. Time to get focused though! Super duper hard to focus when I'm crying all the time about my college boy leaving (yes, I just opened that can of worms again). You would think I would have figured out this design plan many months ago, but truth is, I haven't had much time.
As I was frantically trying to rush through our electrical plan this week and figure out all my lighting, I realized its just crazy to rush. There is no rush. Our home can pause for a couple of weeks. If it sets us back then that's okay. By me telling the electrician to hold off on starting his work on our home, I feel like the sudden clarity of vision came flooding through my brain. Instead of jumping from room to room every time I sit down to work on a design plan, I've decided to focus on just one room at time until it is finished. Starting with the kitchen, because it is the most important room in the home, right?
This kitchen is a good example of the direction I am going with ours. It doesn't have the same layout but there will be some very similar elements. I am absolutely obsessed with this architect firm which is in Boulder.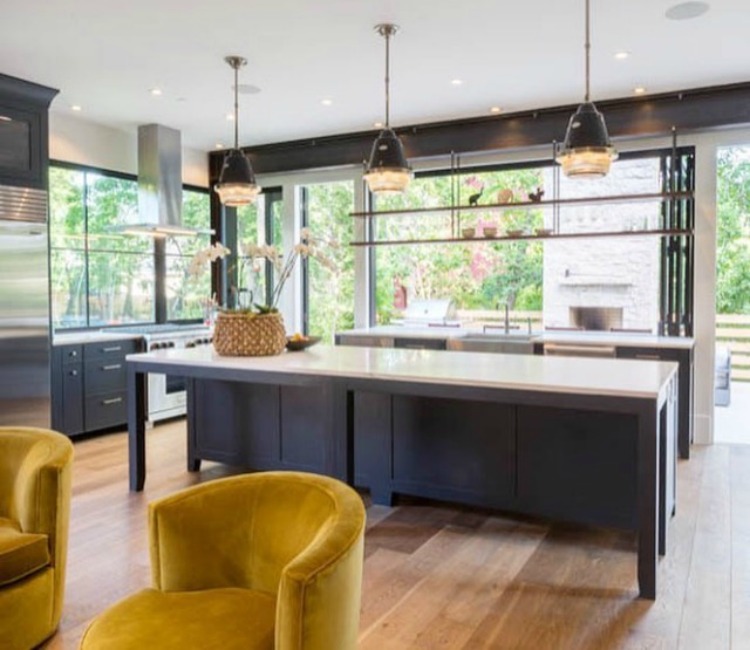 Darn it I wish I would have hired them for our home instead of the yahoo we ended up with.  Do you sense some bitterness? Maybe a tiny bit, but lesson learned.  Moving on. Here lays my vulnerability. I tried to play architect after we had to release ours of his duties. I'm a designer and can easily design a room, yet structures and floorpans turn out to be so challenging!!  I'm figuring it out though and am working around a few things that didn't quite turn out how I wanted. Right now the designs that are evolving in my head are insane and I'm so excited to watch them unfold.
Thanks for sticking through this long (emotional) post.
xoxo
SaveSave
SaveSave
SaveSave
SaveSave
SaveSave
SaveSave
SaveSave