Home for the holidays gift guide
This post is sponsored by Walmart and affiliate links are used. All opinions, product selections and photography are my own.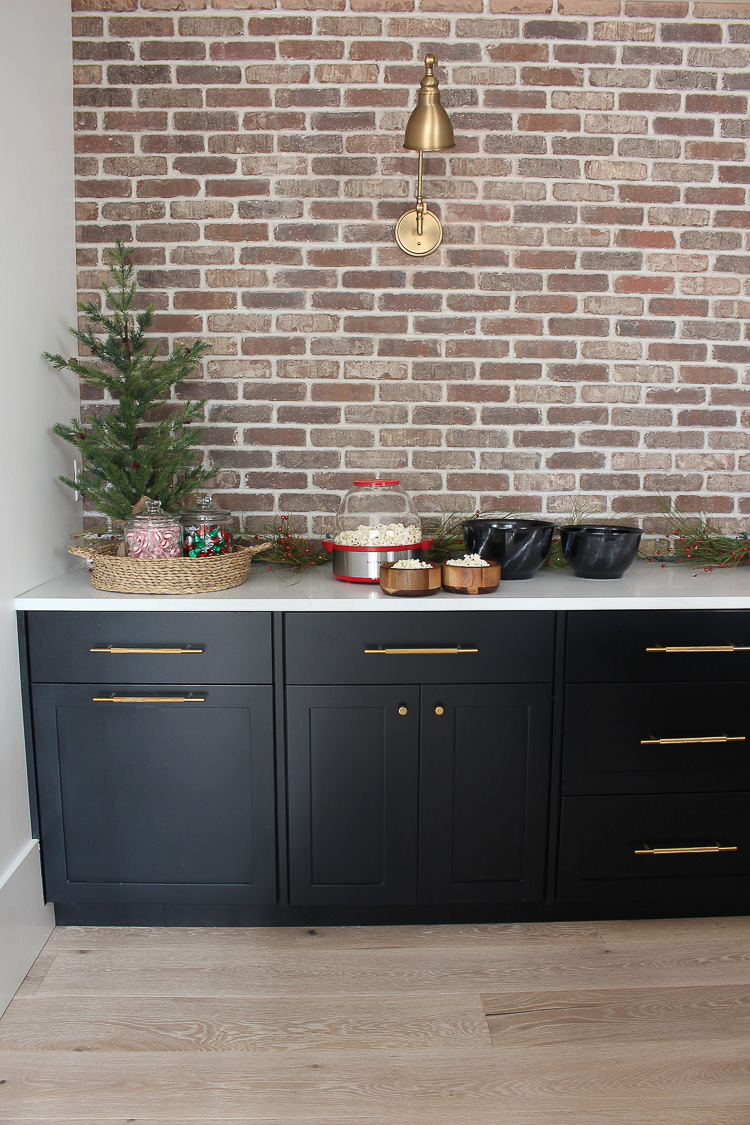 Every year for Christmas I like to gift our home with a couple of fun new things the whole family can enjoy. It's not uncommon for the wishlist I give to my hubby includes flatware and pots and pans. Today, I've rounded up my Home for the Holidays Gift Guide from Walmart! I have found that they have everything you need to make your home feel like a sanctuary for the holidays.
2020 has been the year to spend so much time at home. There are things that I really do miss doing outside of the home with the family. Around the holidays we would always go see a movie. I'd get so excited to eat all the movie theater popcorn. I'm one that shoves a whole handful in my mouth at a time and half ends up on my lap, lol. Since we can't go to movies right now, I wanted to bring the nostalgia home. If I can't experience movie theater popcorn, this fun new popcorn maker is the next best thing. I have it set up in our bar area where we sit in the family room to watch movies. It brings me back to my childhood days and the hot air popcorn popper we used every weekend (with a stick of butter!)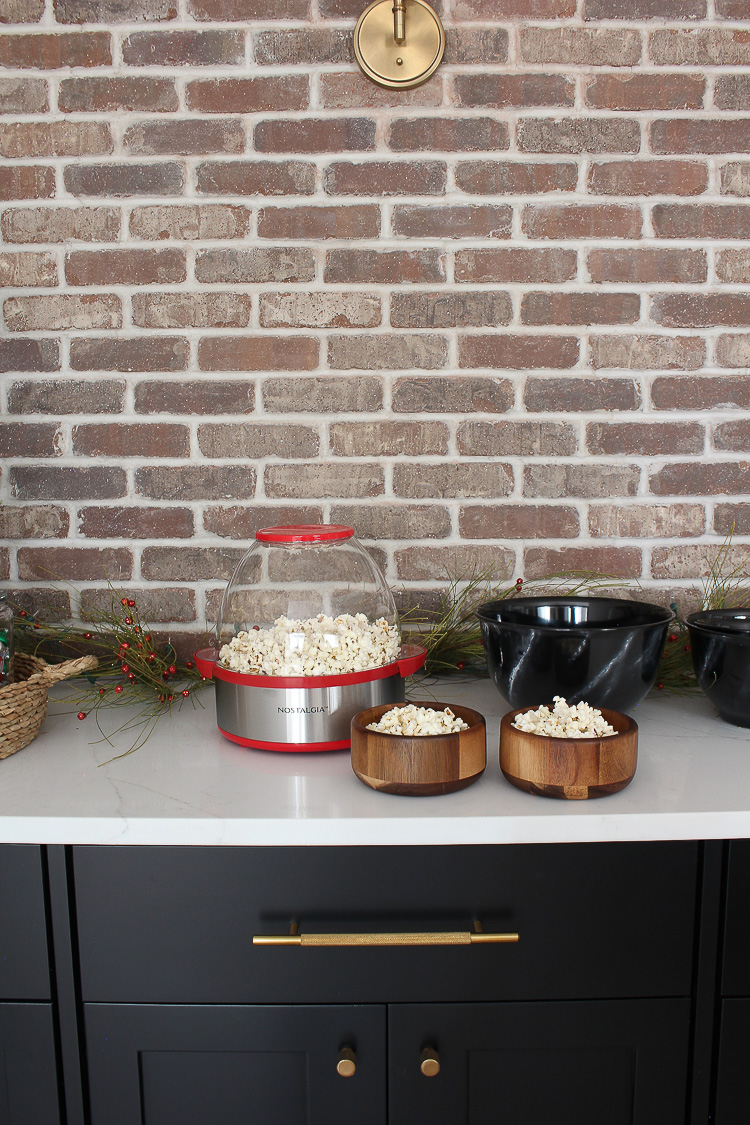 I thought it would be fun to serve up the popcorn in these beautiful acacia wood bowls. They match my other favorite acacia wood serving pieces from Walmart that I shared recently in this post.
I also bought this black marble melamine set of bowls. Of course anything that looks like black marble has me obsessed. They also come in a white marble look which I'll be adding to my Christmas list!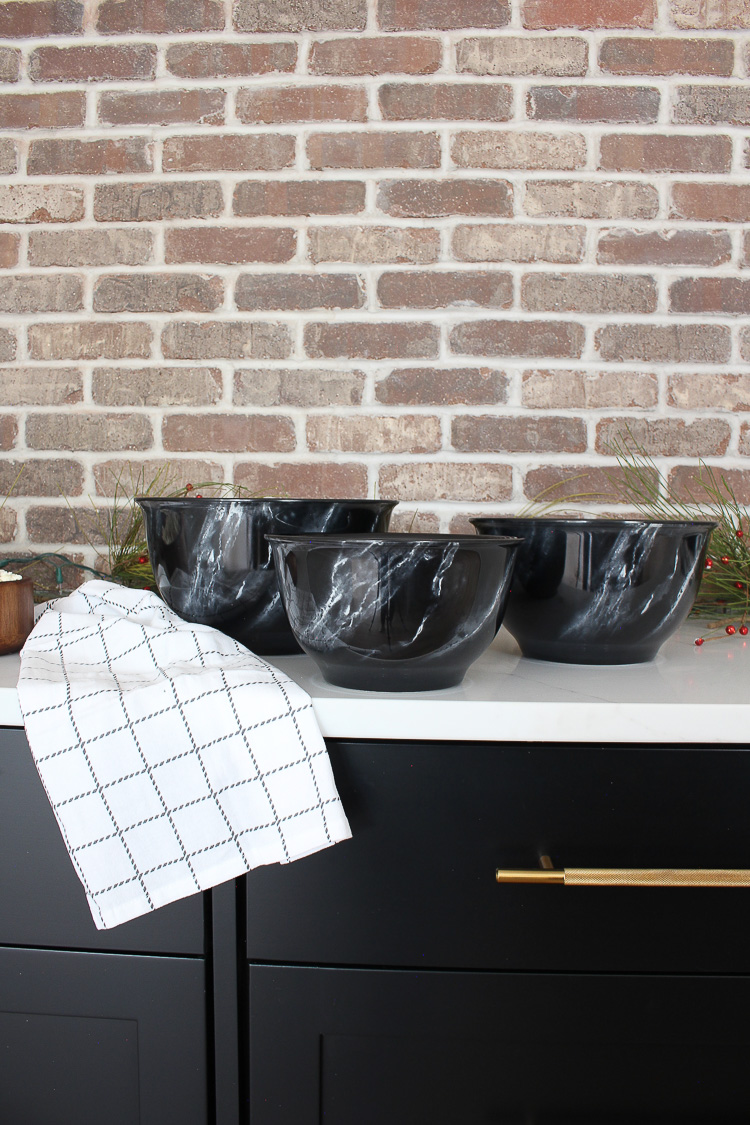 A movie night is not complete without candy. Those peppermint candies are my weakness! What a fun way to display it in these glass jars. I also have these jars in the one gallon size that I use to mix holiday drinks in and serve up with a gold kitchen ladle. This fun woven tray is a great way to display all the sweets. I also think it would be a cute gift idea for a friend or neighbor, filled with yummy goodies.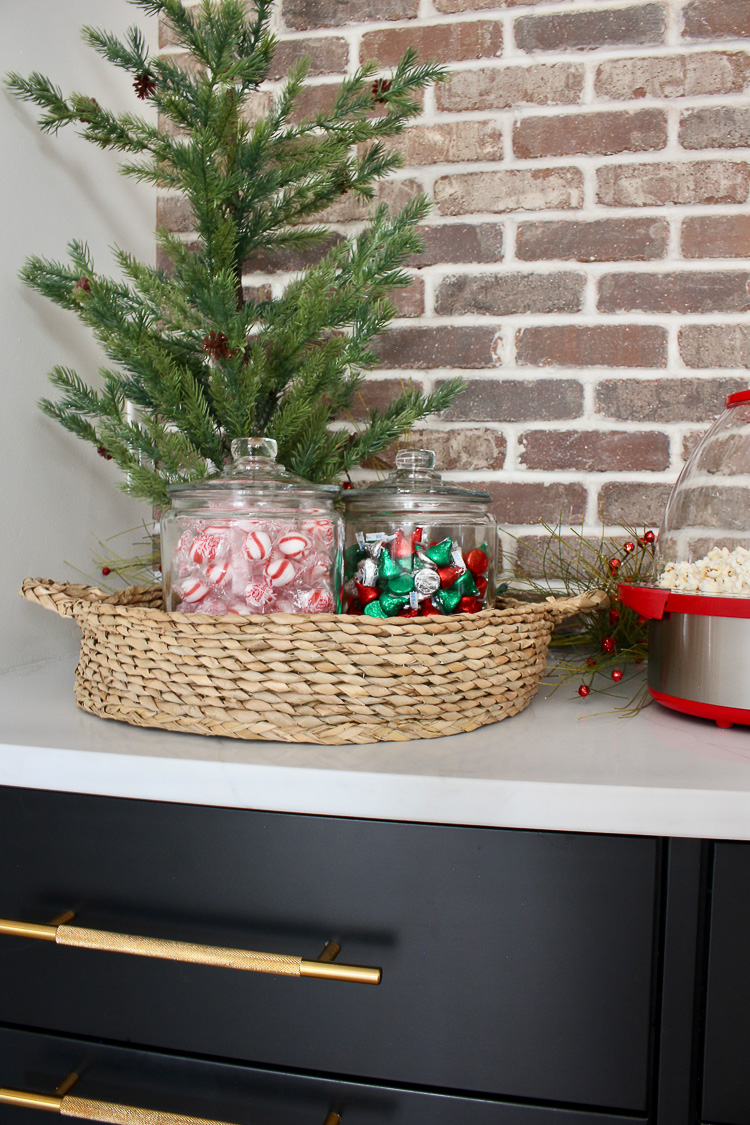 Take a look at my round up of items for your home. I already bought a few as gifts for family. My lips are sealed since I know the hubby is probably reading this to see what I got him 😉
HOME FOR THE HOLIDAYS GIFT GUIDE WITH WALMART