Industrial Bedroom Makeover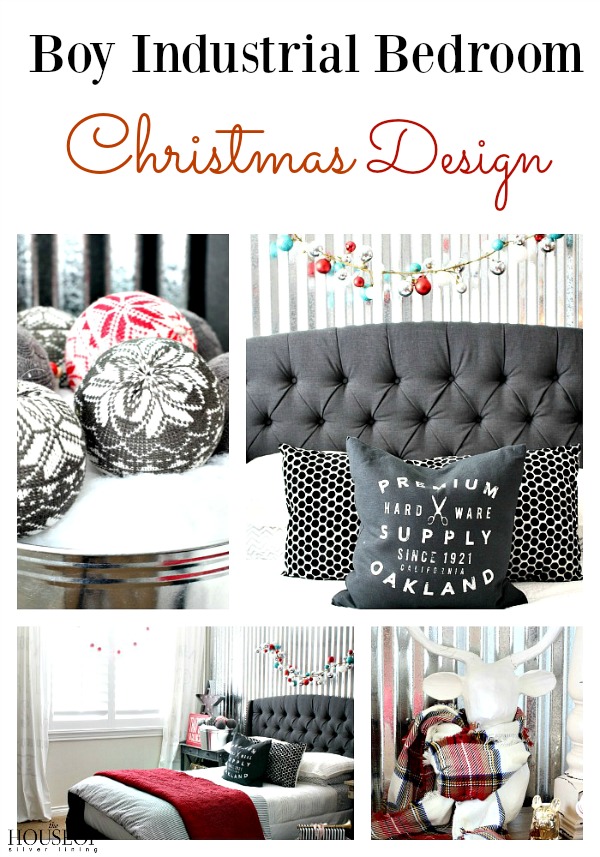 The days of toddler bedrooms with Pottery Barn kid quilts and bunk beds are over for this household.  I loved those sweet years so much! My baby is eleven (insert big ugly cry)! How is that even possible?? I'm still waiting for someone to invent the time capsule that I can put all my boys in.  I've heard from so many friends and parents that children grow up in the blink of an eye.  So true!  I just didn't think it would actually be so fast. The one good thing about it though is getting to decorate a bedroom again!  I find solace in this.  Dylan now has an industrial boy bedroom.  I'm pretty much crushing on it since it's been done! So fun to pull in some Christmas design in this industrial bedroom makeover!
What makes it industrial? Corrugated sheet metal from Lowes on the walls. Need I say more?? Well, there are some really neat industrial shelves opposite of this bed made out of pipe, but you'll have to wait to see those later.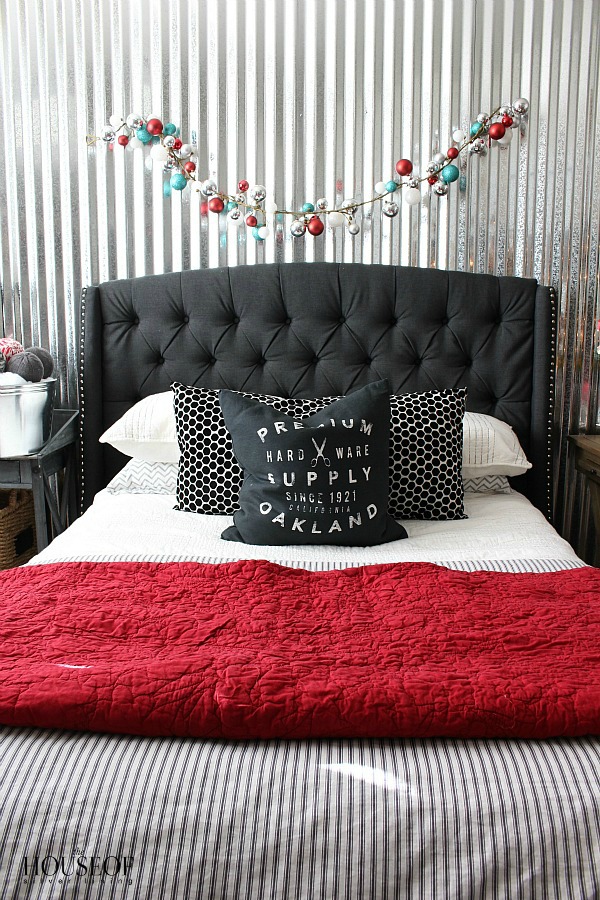 I let Dylan pick out his bed online. Okay, so I did have them narrowed down to a tufted goodness such as this, a wood headboard, and a metal bed.  Of course he has awesome taste and chose the tufted goodness!!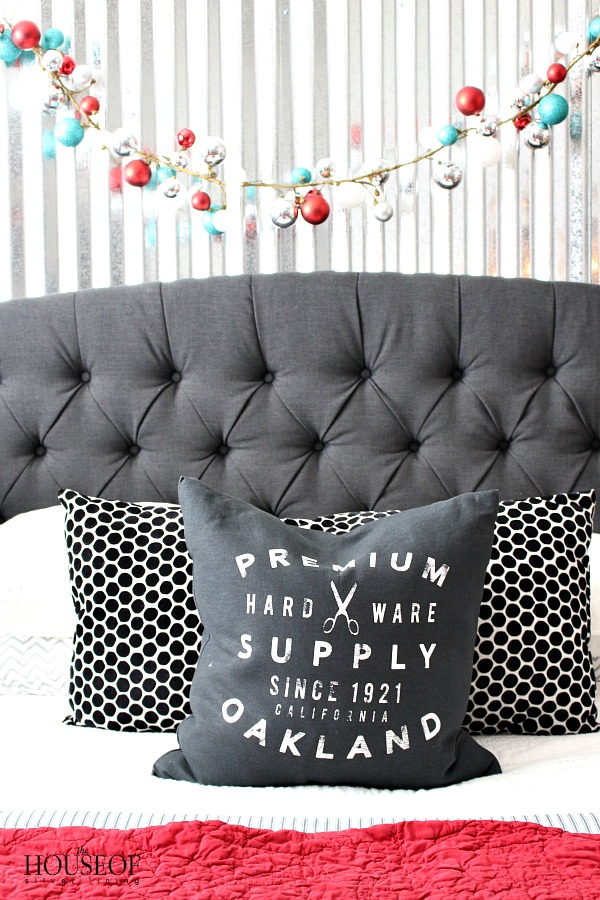 I found the ornament garland at Marshalls.  I LOVE how the metal reflects off of the blue and red ornament balls.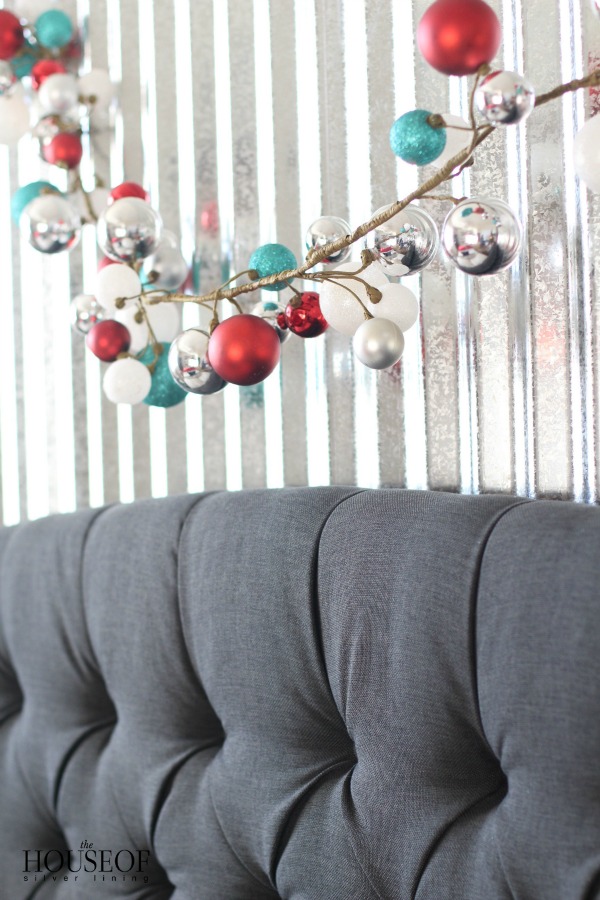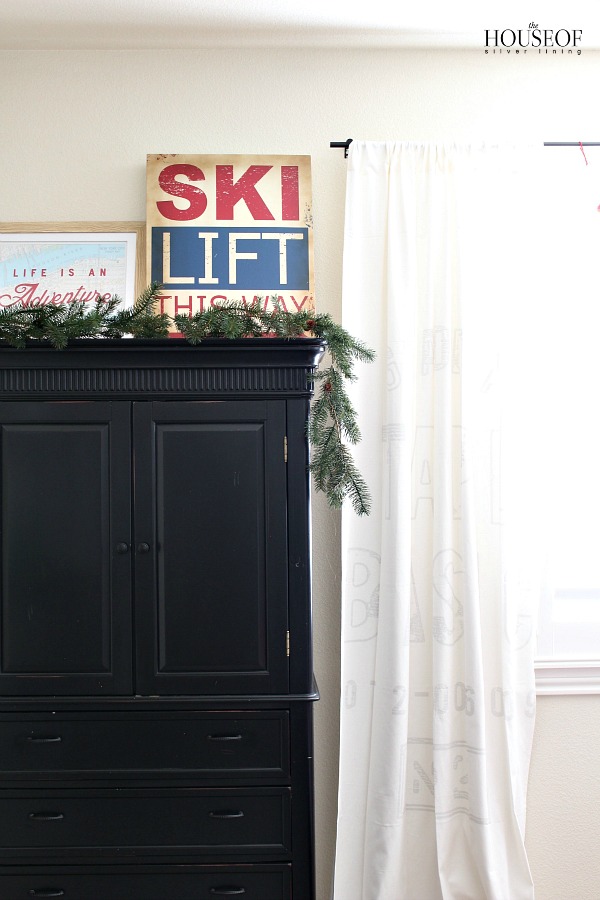 The Ski Lift sign is from Homegoods.  So fitting for a home in Colorado.  Let me just say that this kid smokes me on the ski slopes! I can barely keep up with him without tumbling down the hill like a big snowball.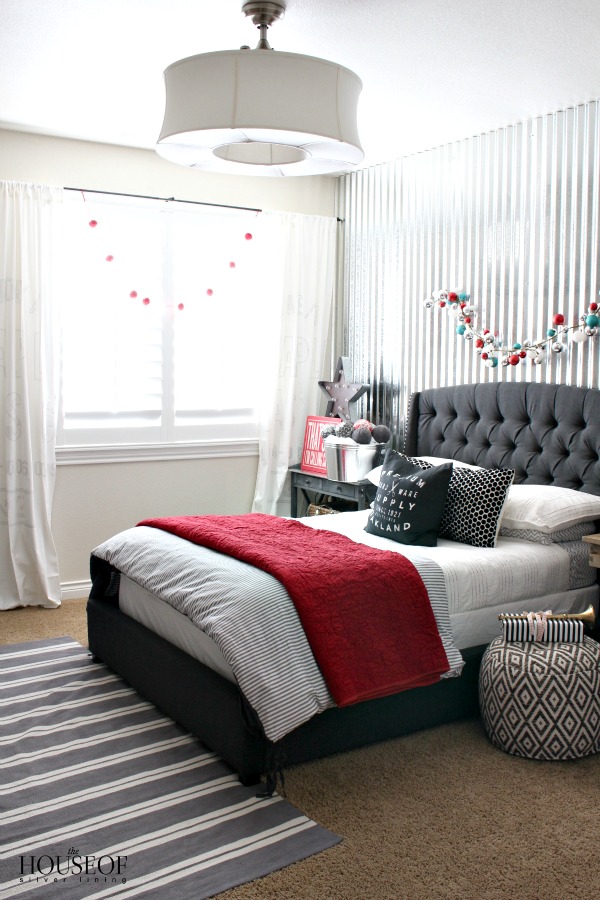 The boys each have a little Christmas tree of their own to put in their bedrooms.  All of the ornaments are from my husband's childhood as well as homemade ornaments they have made since preschool.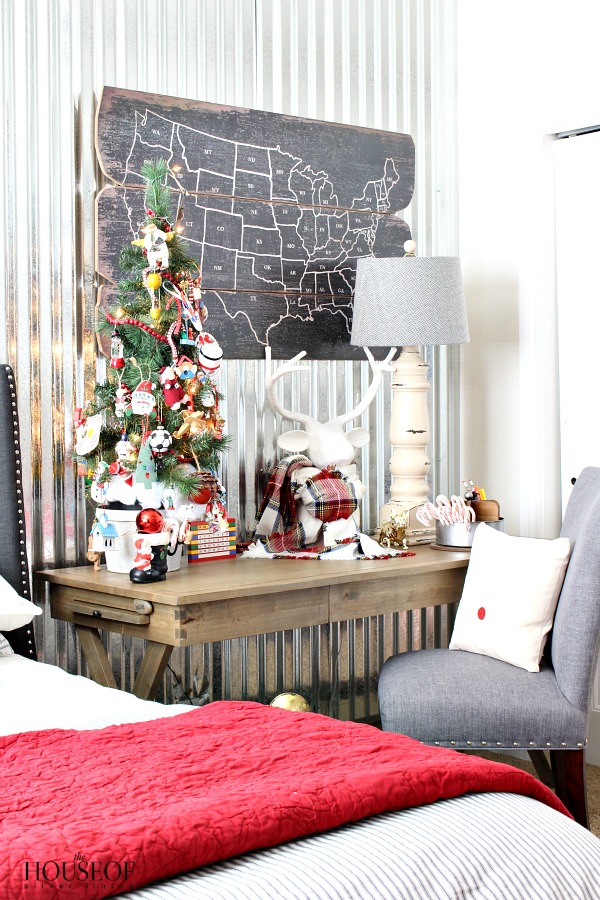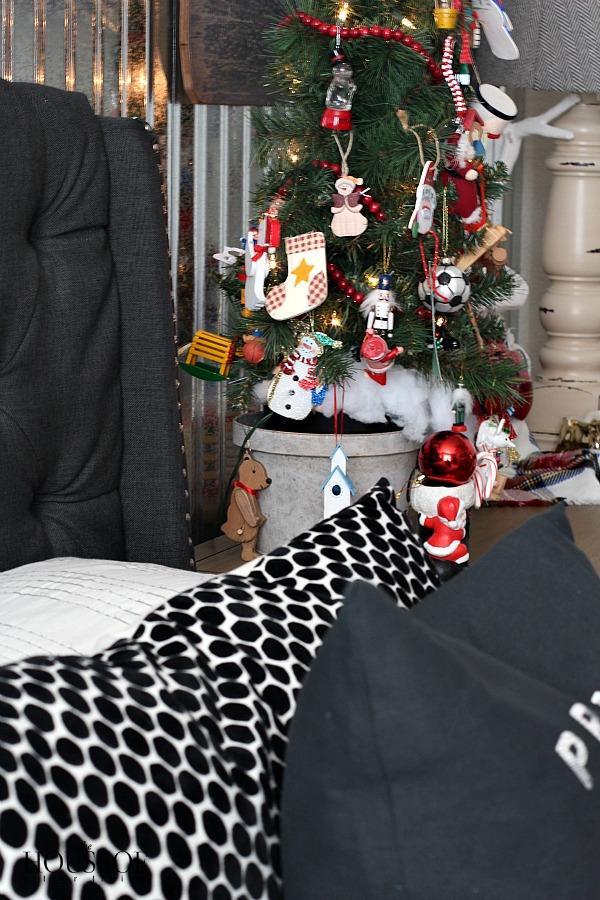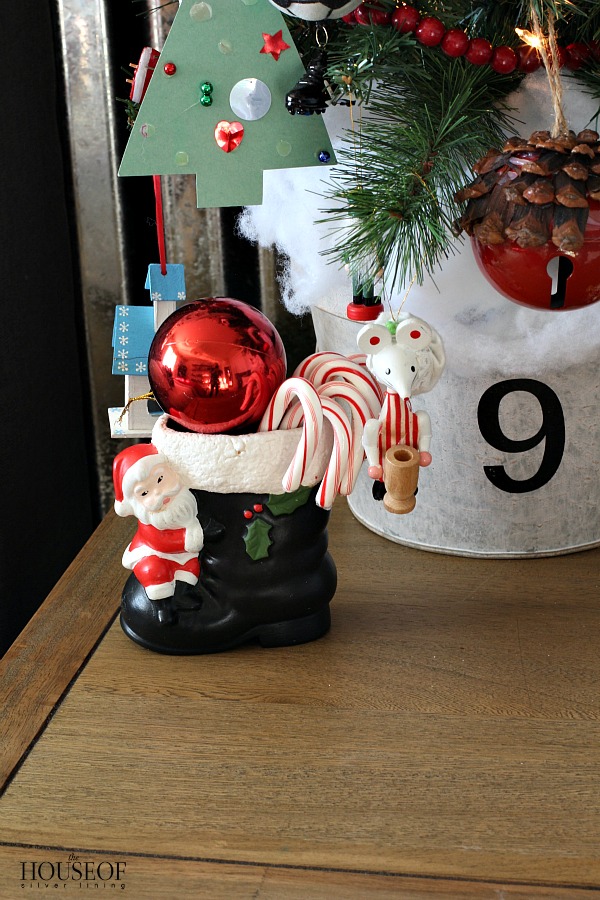 I love using winter scarfs to add color and texture to my holiday decorating.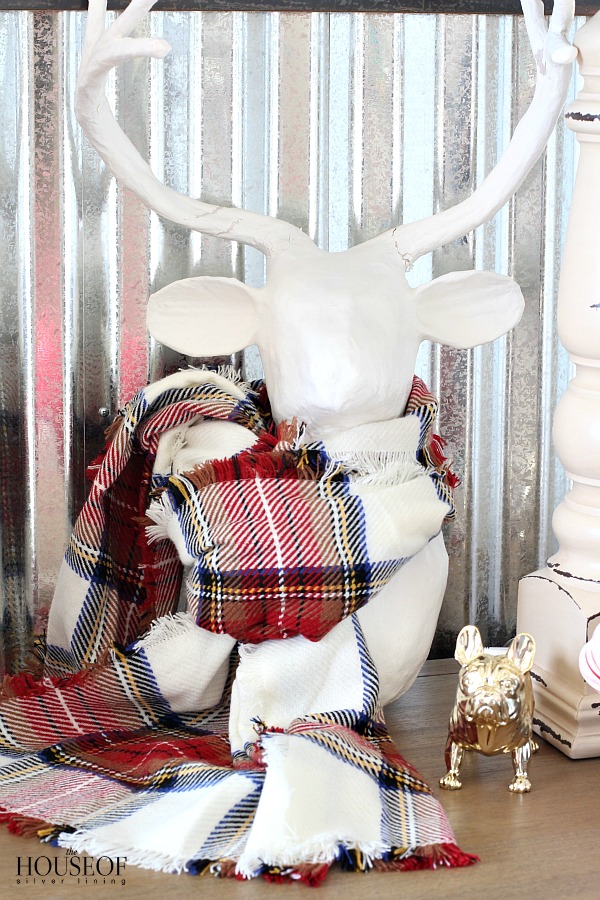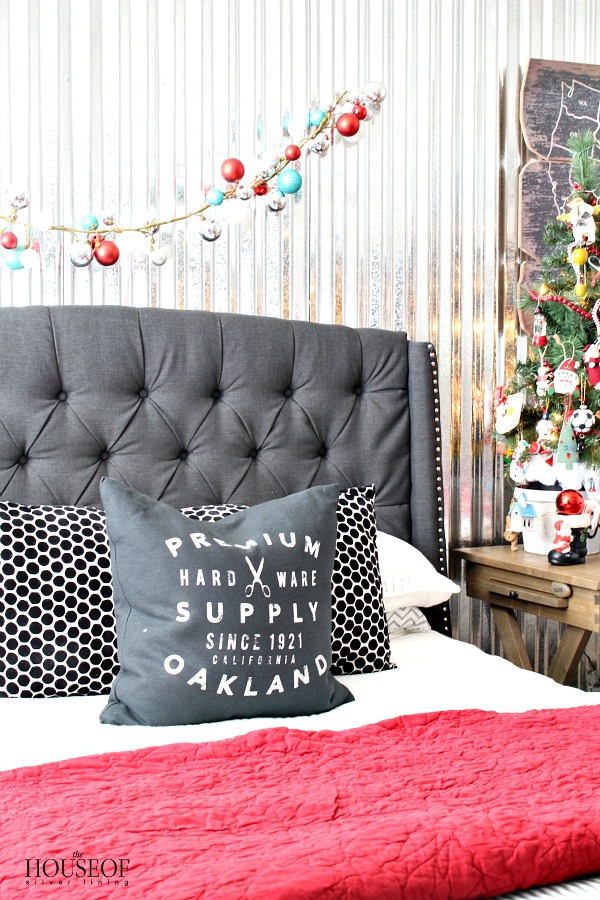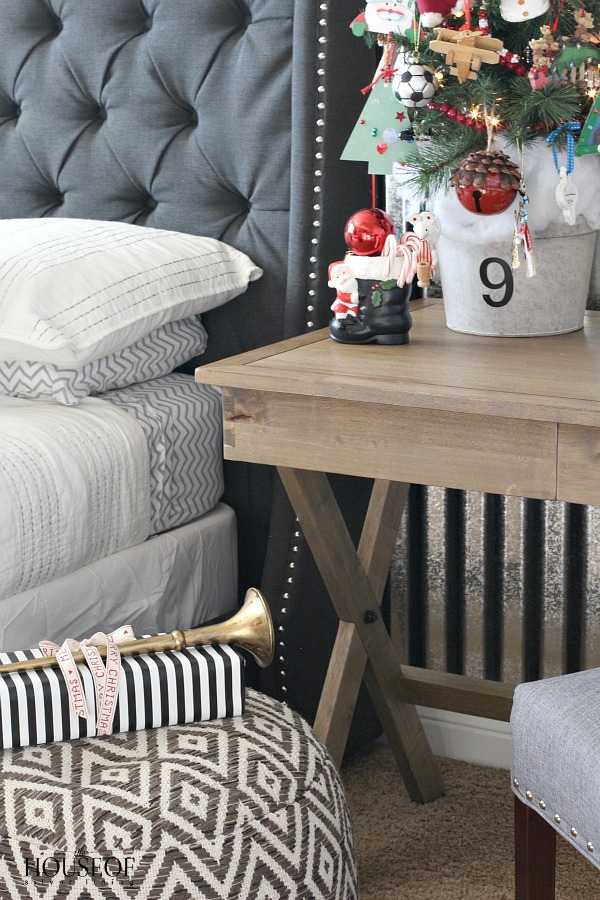 The little reindeer pillow is from one of my favorite Etsy shops, So Vintage Chic.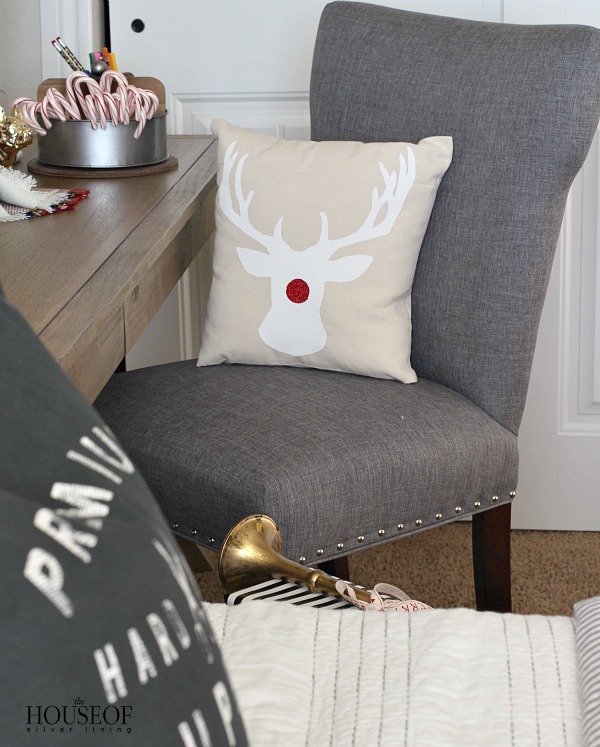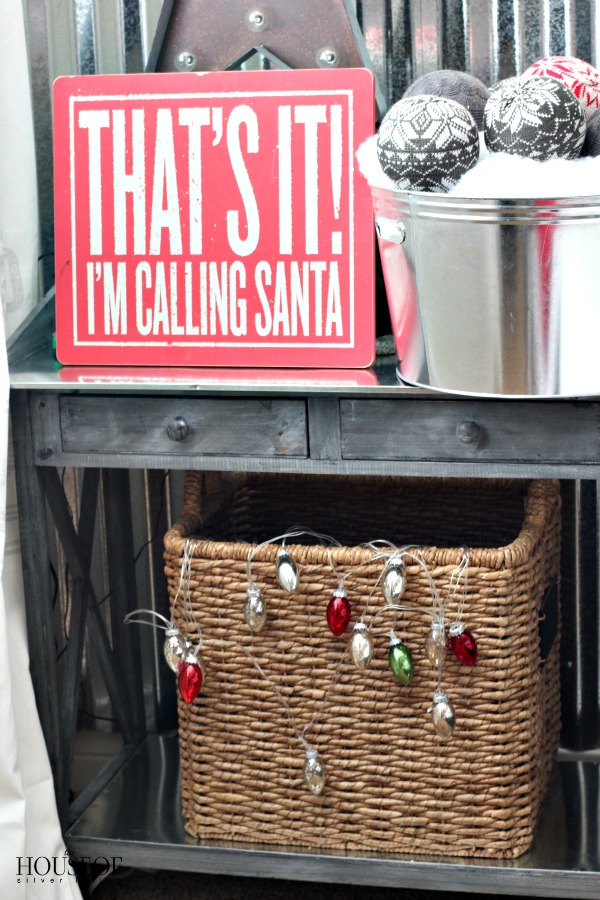 The sign says it all!  That used to work for my kids up until about two years ago.  Whenever they were arguing or disobeying I'd threaten to call Santa.  I know, awesome disciplining! Ha!  Funny story…we have this family friend who has a deep voice.  I told him to pretend he was Santa when I called him and to talk to my little misbehaving boys to set them straight. If they don't listen to mom, they'd listen to Santa! So the day came, I called Santa, he talked to my boys, and the next thing I knew they were cleaning their rooms like some alien kids I didn't recognize.  They said Santa told them to.  I'm loving this Santa all of a sudden! He gets my kids to listen to me AND clean their rooms!!  Well, kids are very smart, too smart.  My son decided one day to look up "Santa Claus" under my contacts on my cellphone.  Ya know, he just wanted to shoot the breeze with Santa!  You can imagine the look on his face when he heard the voicemail answering his call to Santa…and it wasn't Santa, nor his elves.  It was our friend's voicemail!  LOL!!  Mom was busted, the kids stopped cleaning their rooms, and the naughtiness took off!  Do you see why I don't want my boys to grow up?? Ha! I digress.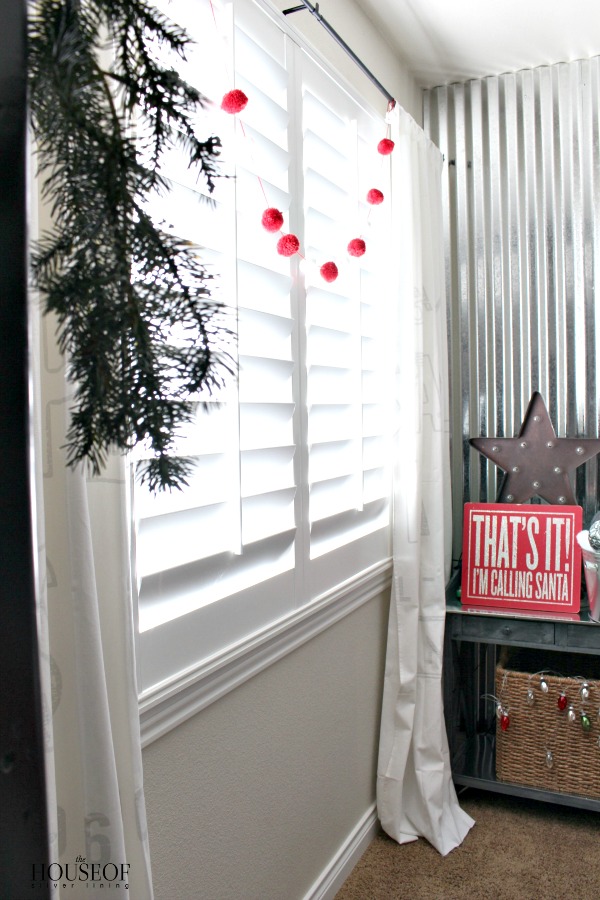 Even though they can be mischievous and sometimes downright make me want to pull my hair out, I still love them and yes I still give them presents for Christmas.  ME, not Santa!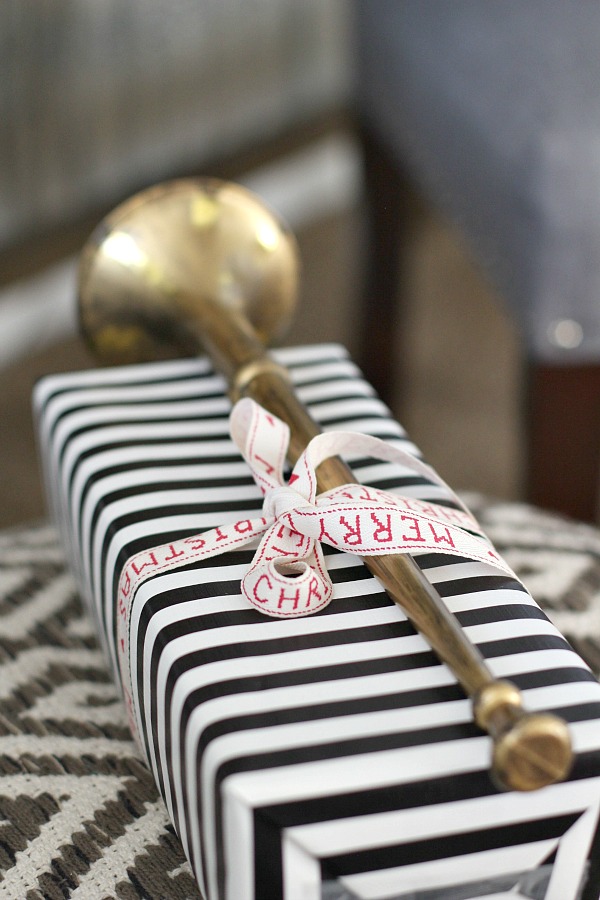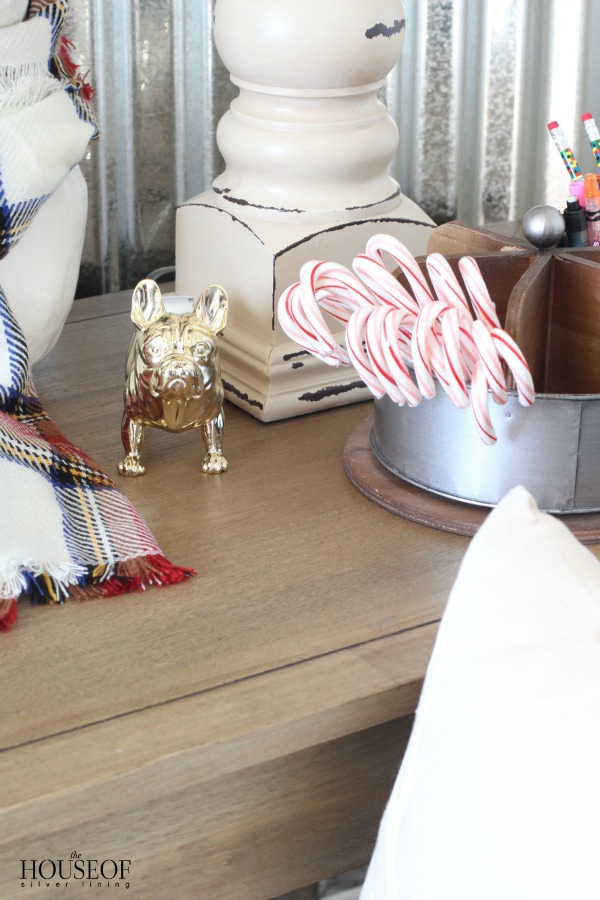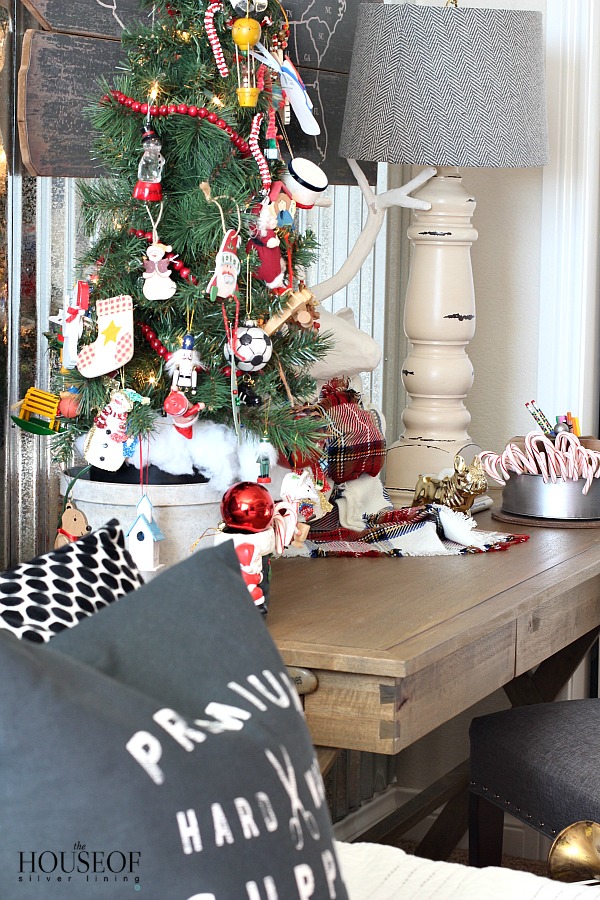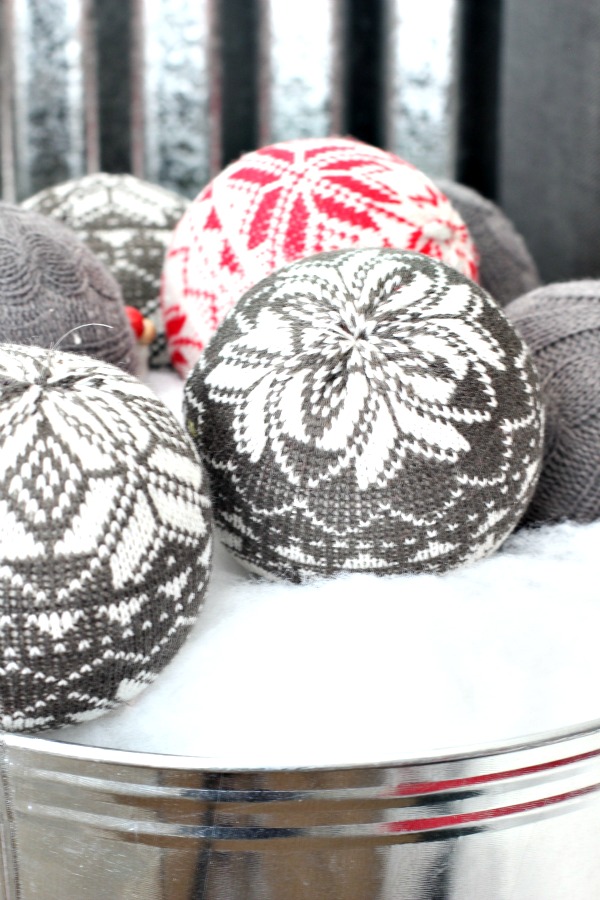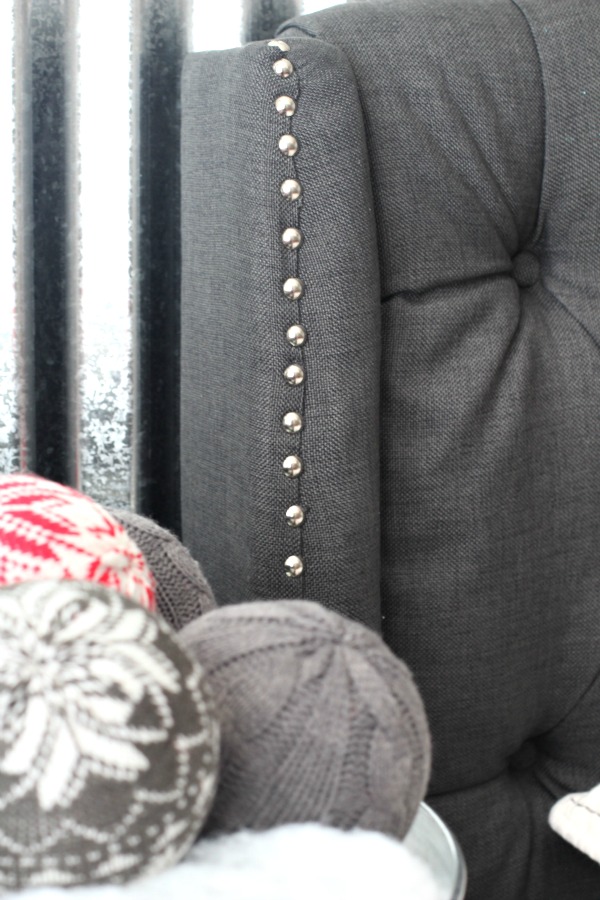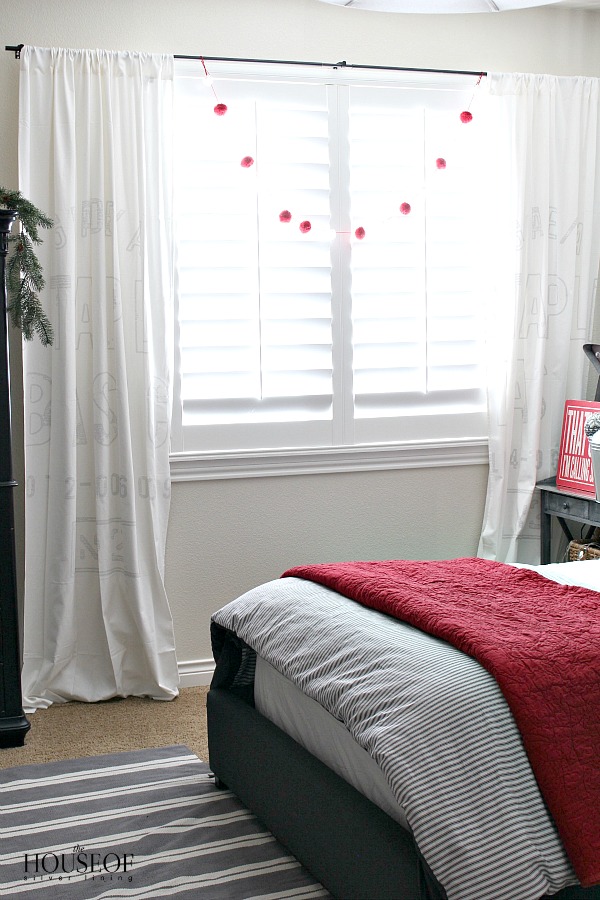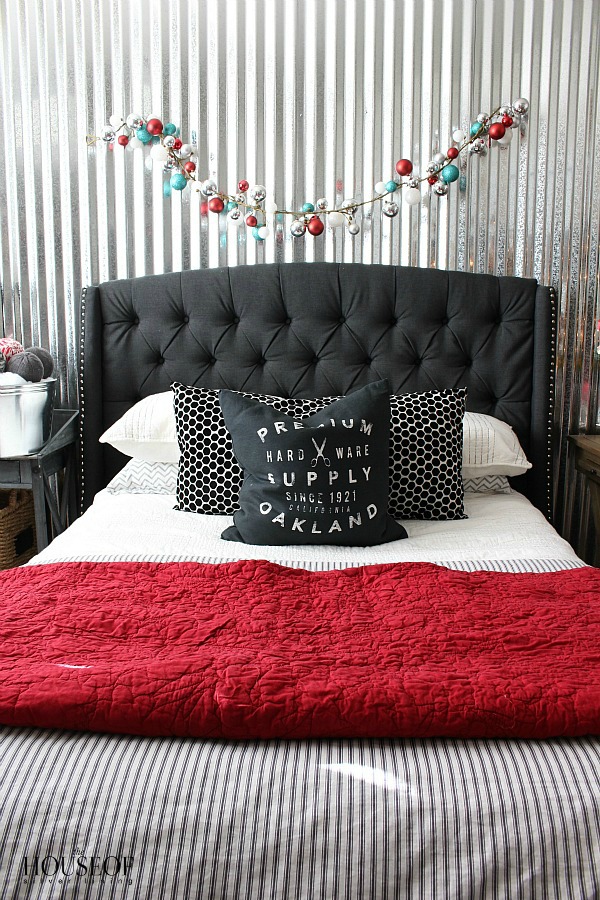 What you don't see in this bedroom is what matters the most.  The multicolored Christmas lights taped to the walls around the closet doors and strung across every shelf. Remember this post when he was decking the halls?  That's what makes this little industrial bedroom so perfect!
FAN-LIGHT || DESK || STRIPE DUVET || BED || PREMIUM SUPPLY PILLOW & DRAPES