Our Winter Wonderland Christmas Home Tour: Snowy Porches & Front Entry
Hello and welcome to our Winter Wonderland Christmas Home Tour at The Forest Modern! Today's tour will be all about what you see as you arrive at our home. Snow, snow, and more snow! We have had a few heavy blizzards since October and the snow keeps piling up. Building up for a beautiful white Christmas! Our forest setting couldn't be anymore perfect this time of year with all the heavily flocked trees. If I could string lights on every tree outside I would! How magical that would be.
Today's tour is our snow filled porches and front entry. They are the first impression of our home and I sure hope it's one that gives you all the feels during this magical Christmas holiday season. I know you've been anxiously waiting to see our Christmas trees and decor so I'll be showing some peeks of all the room tours to come this week. Just little teasers though!
Winter Wonderland Christmas Home Tour!!!
We were getting a blizzard the day I snapped these outdoor photos. It was freezing cold and I was still in my pajamas letting our labradoodle, Kodak, out for a morning break. The setting was so perfect so I pulled out my iPhone and quickly snapped a few photos. Feels like we live in a snow globe.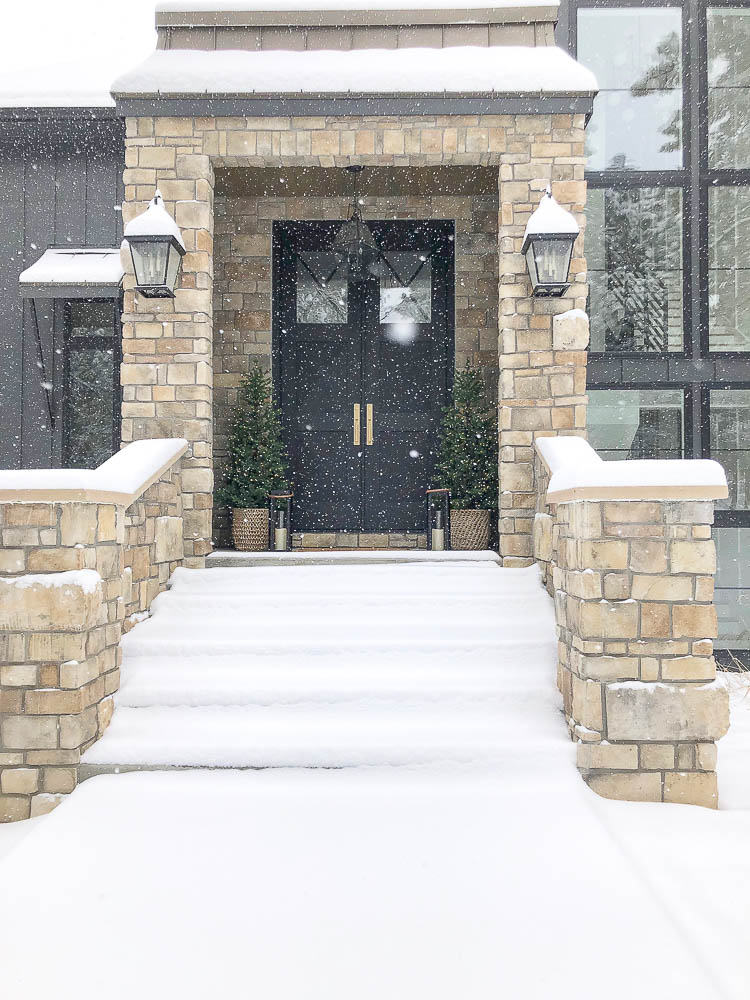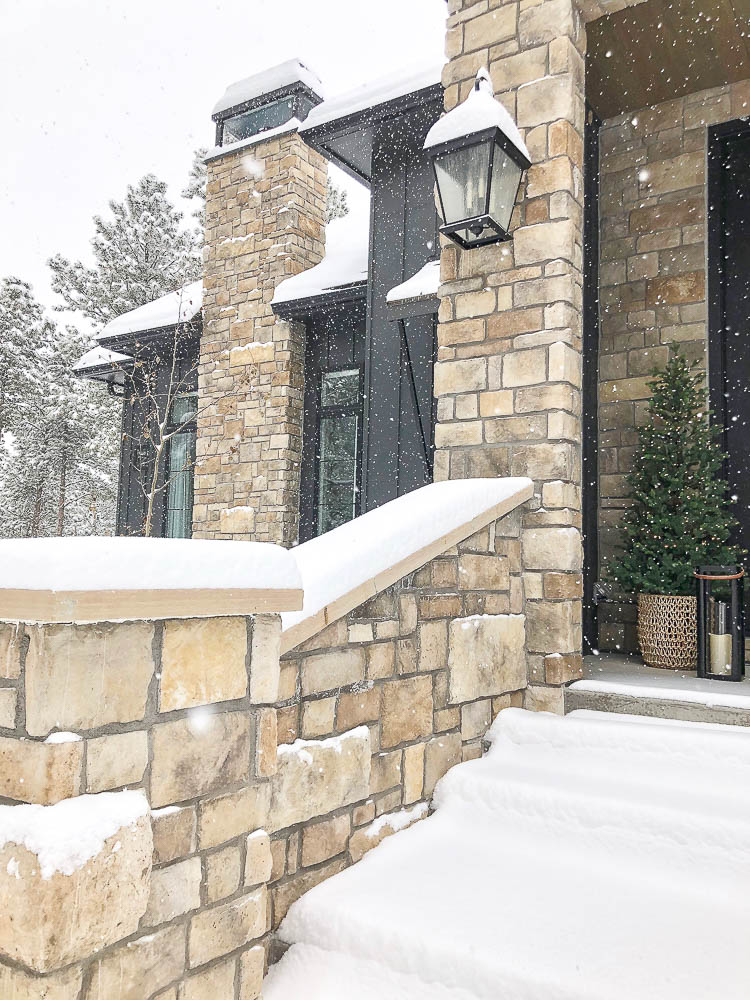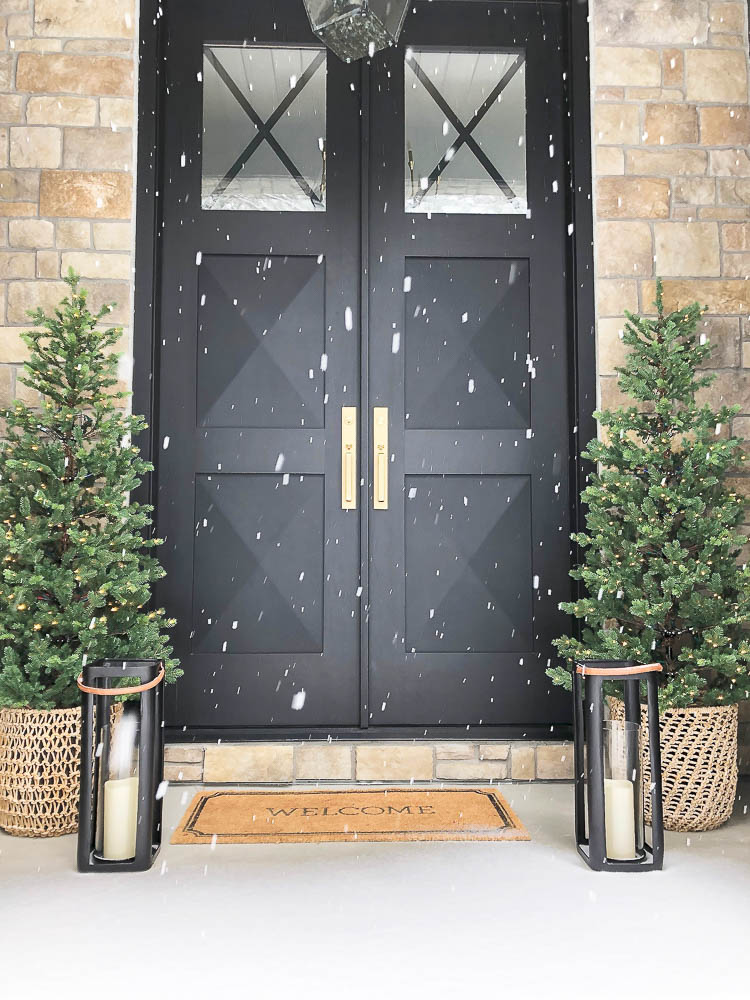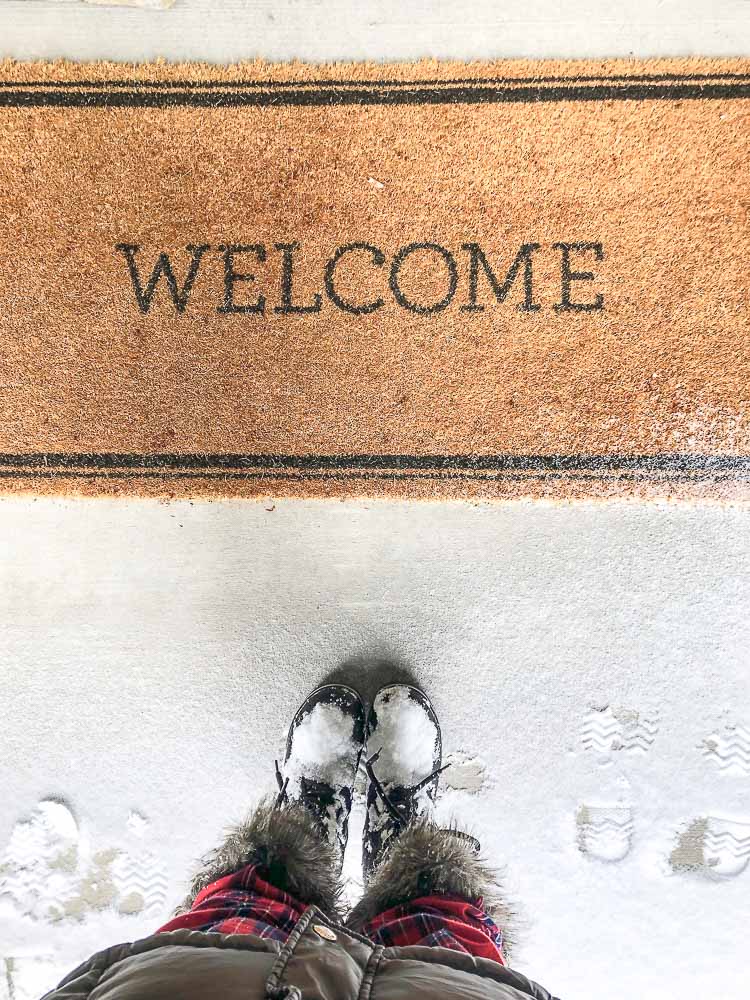 This side entrance door gets used more than our front entry so it got a little Christmas holiday sprinkle as well. I've had this wreath for years but made it feel new again with these bells. I'm loving the bell look this year and you'll be seeing more of that inside. The galvanized tin is sold out but I found some other cute options I linked below.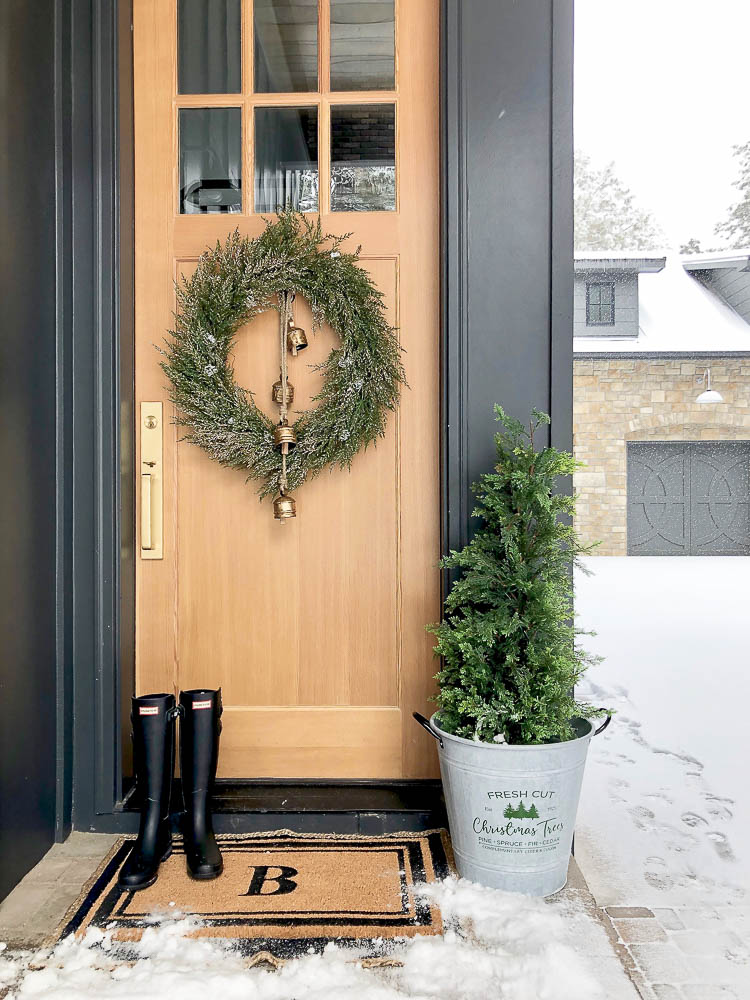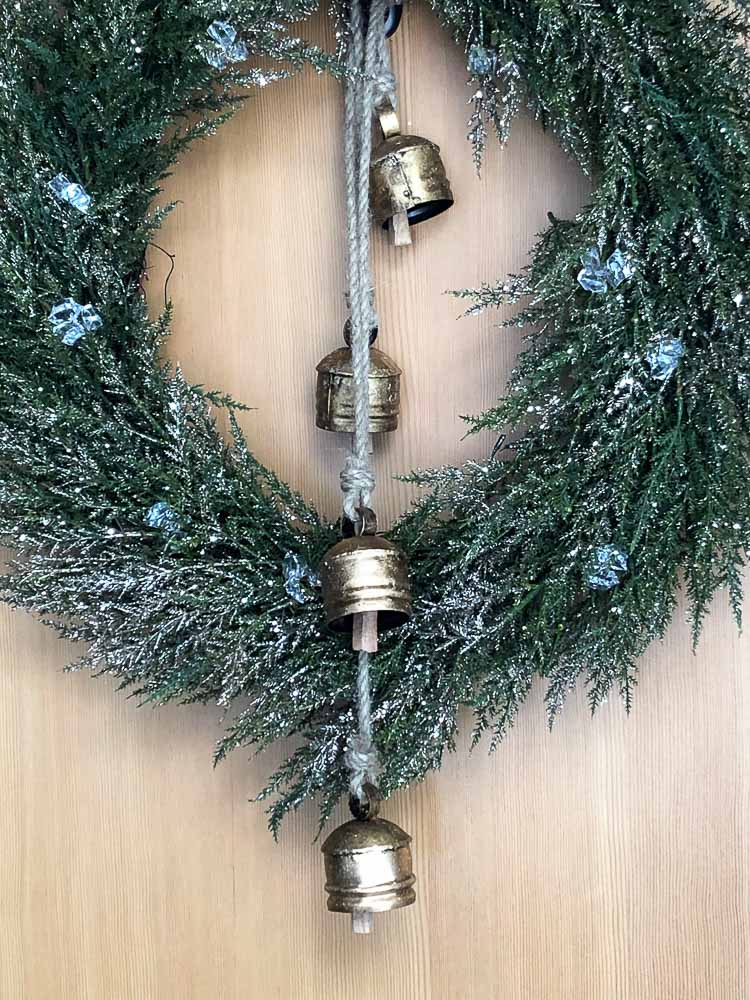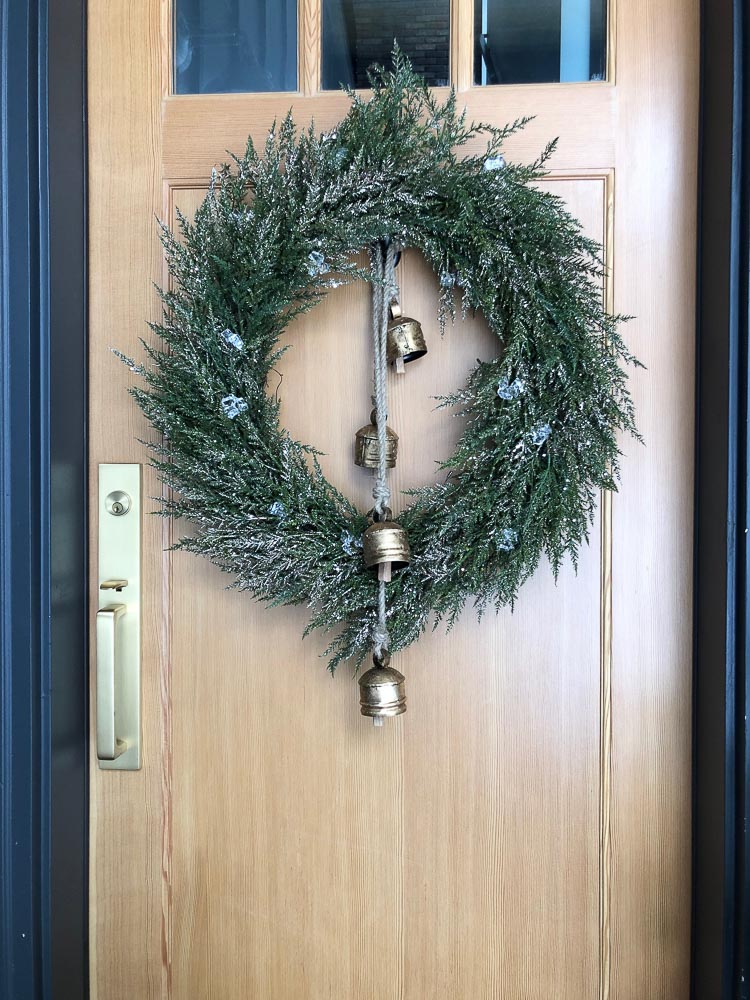 Let's enter in through the main front doors and warm up! Baby it's cold outside!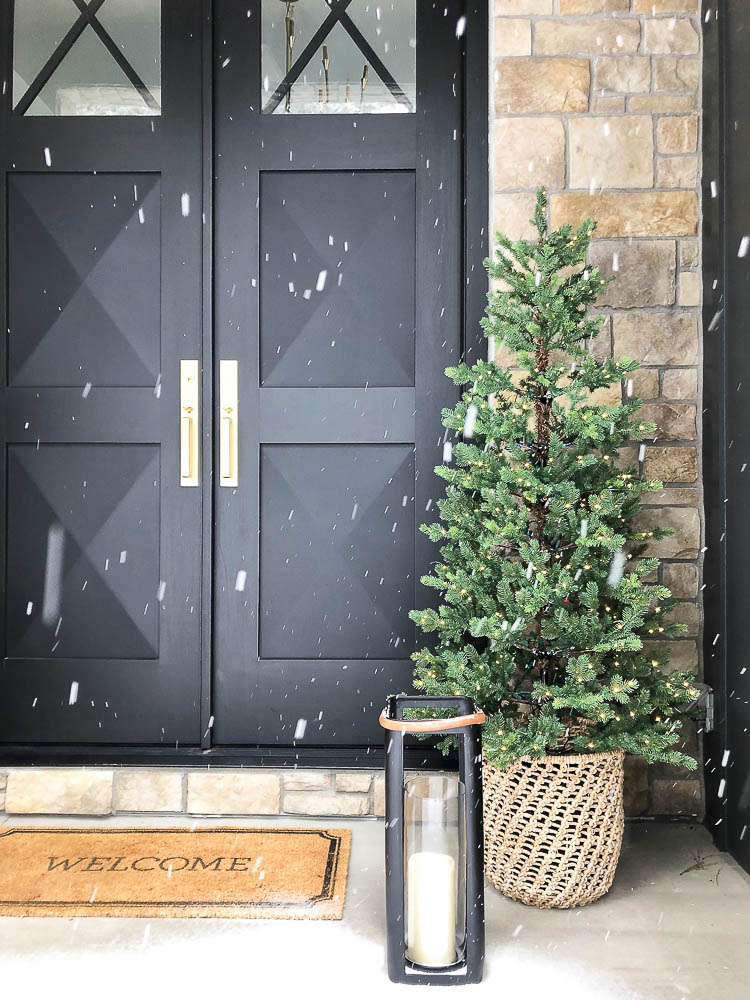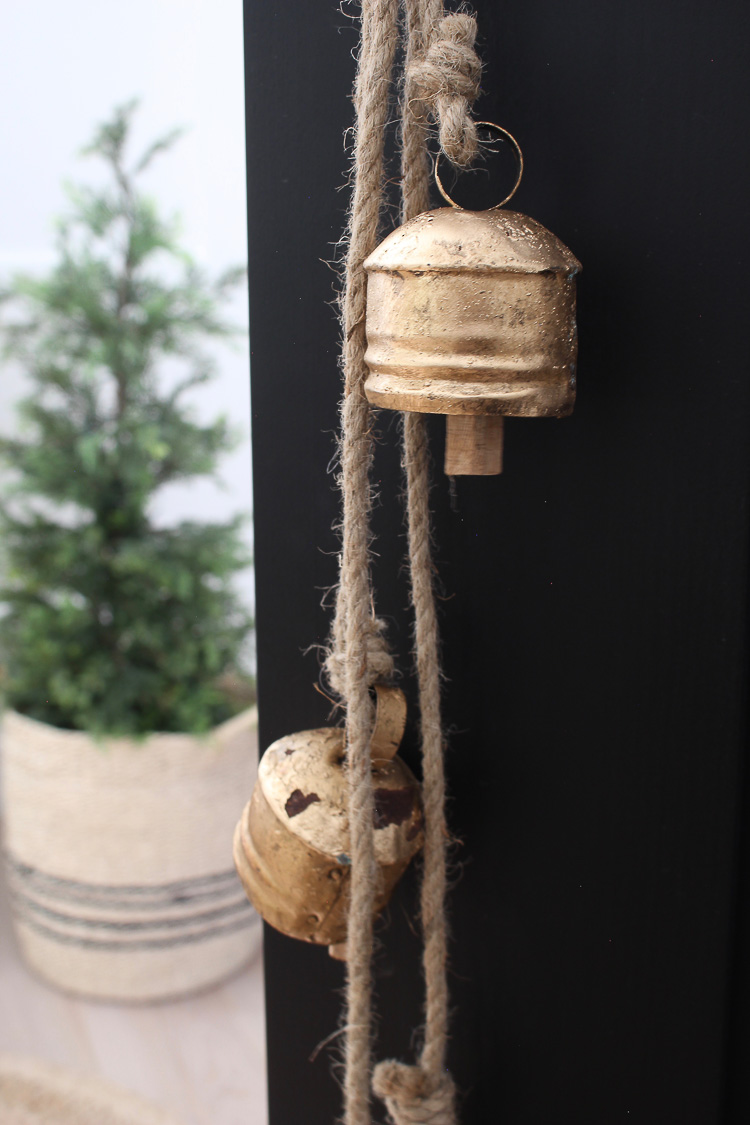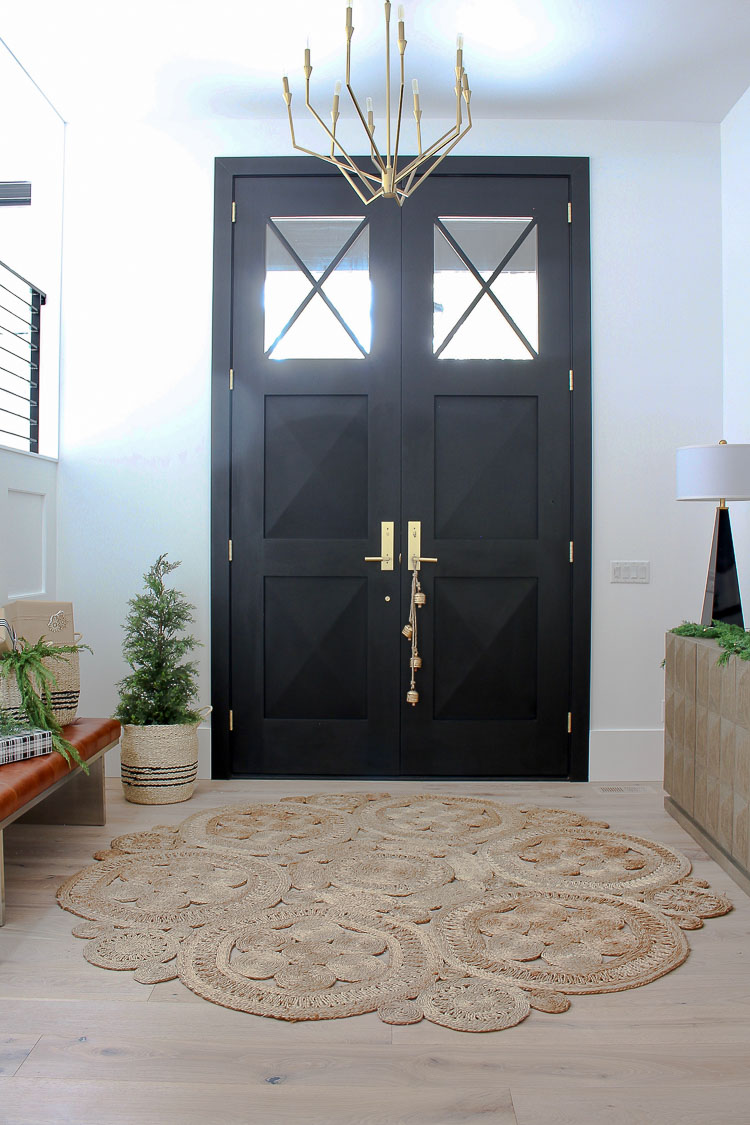 You may recognize these cute baskets from our outdoor living space (HERE). I love how versatile they are and they seem to be migrating throughout our home for the winter until we can use them outside again next summer.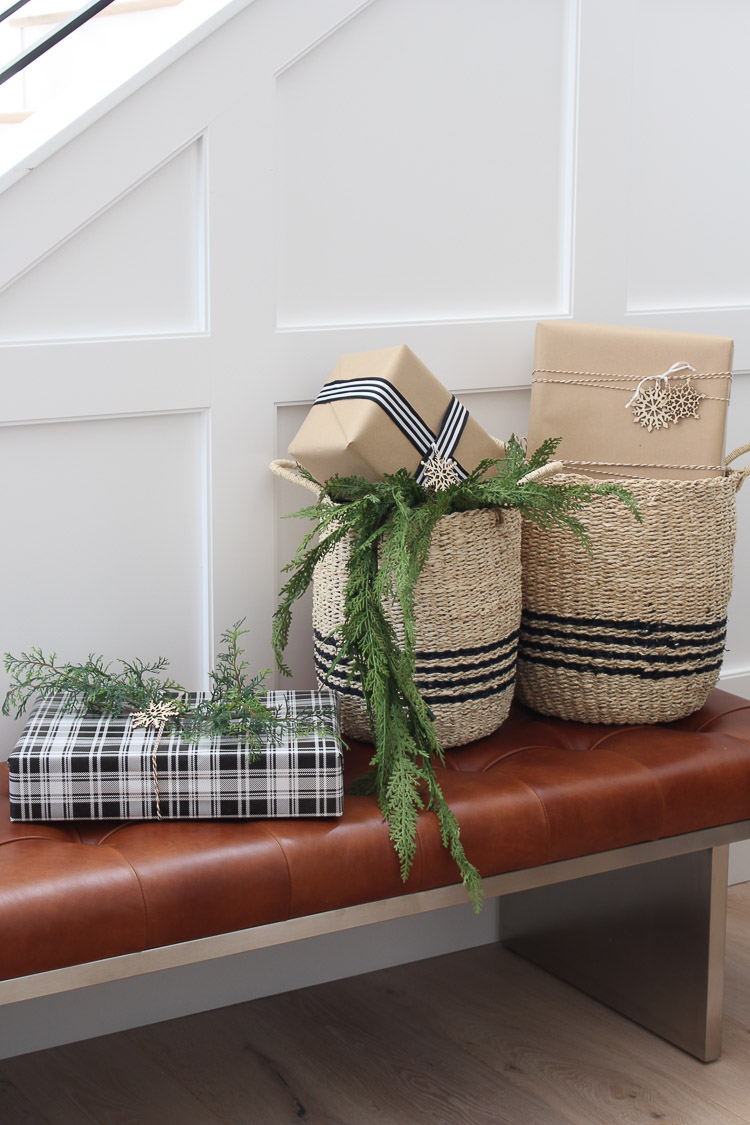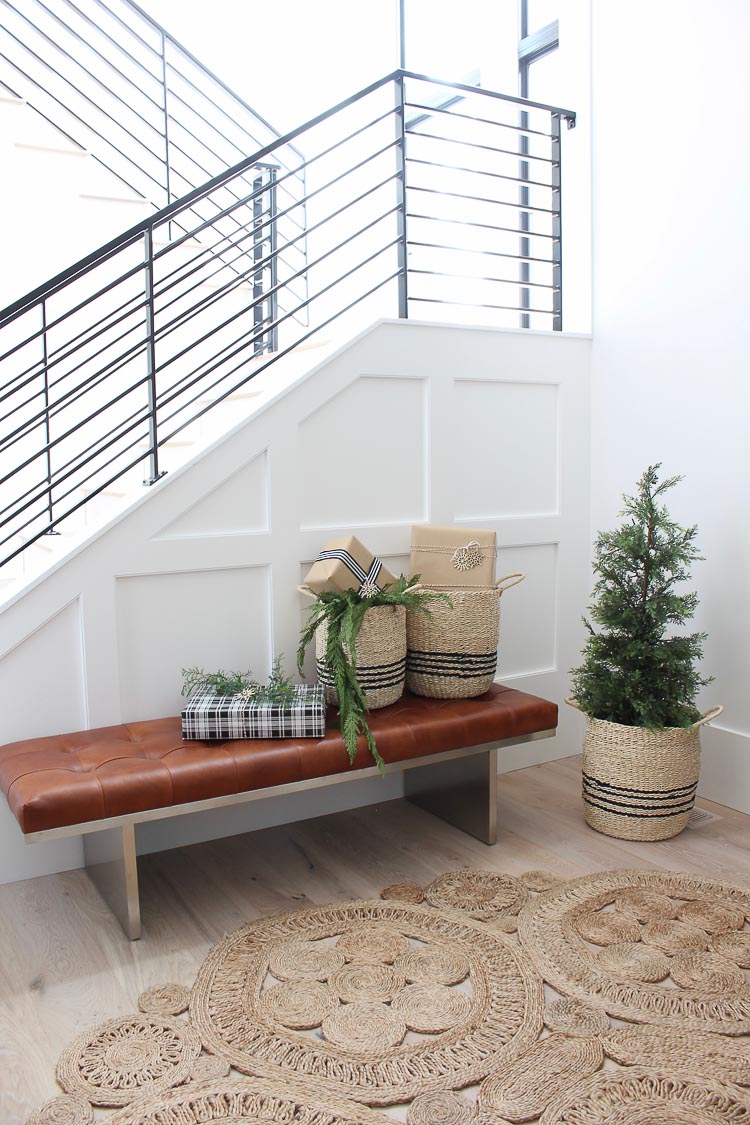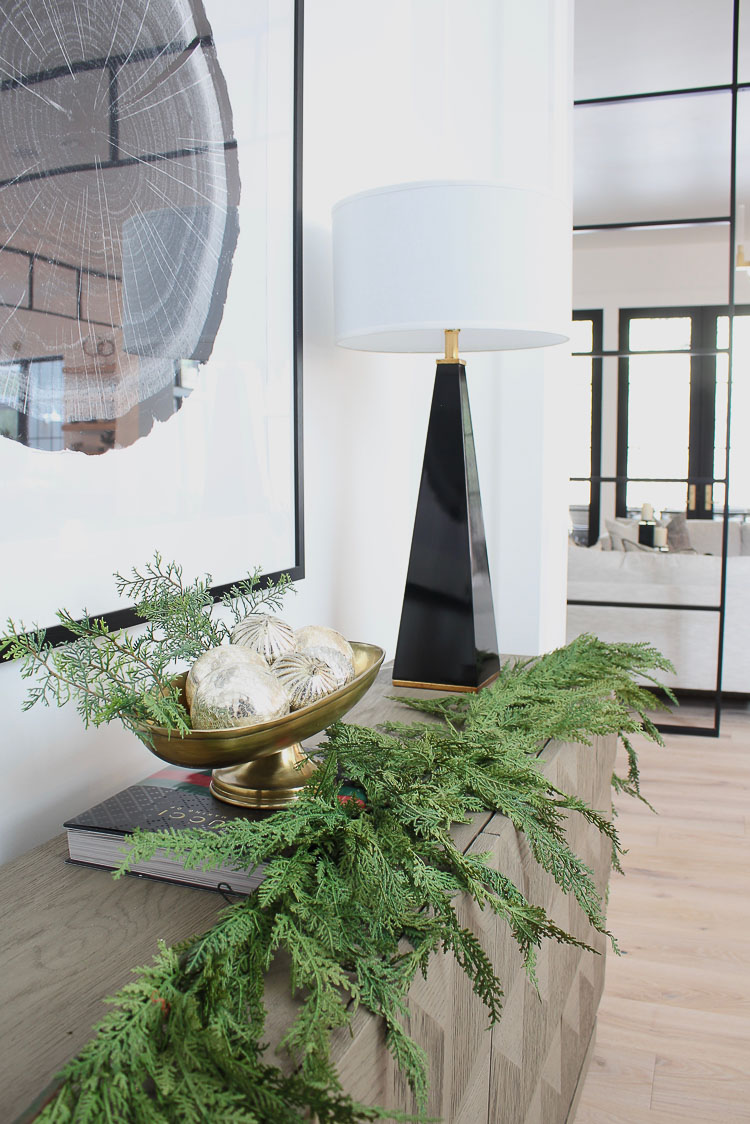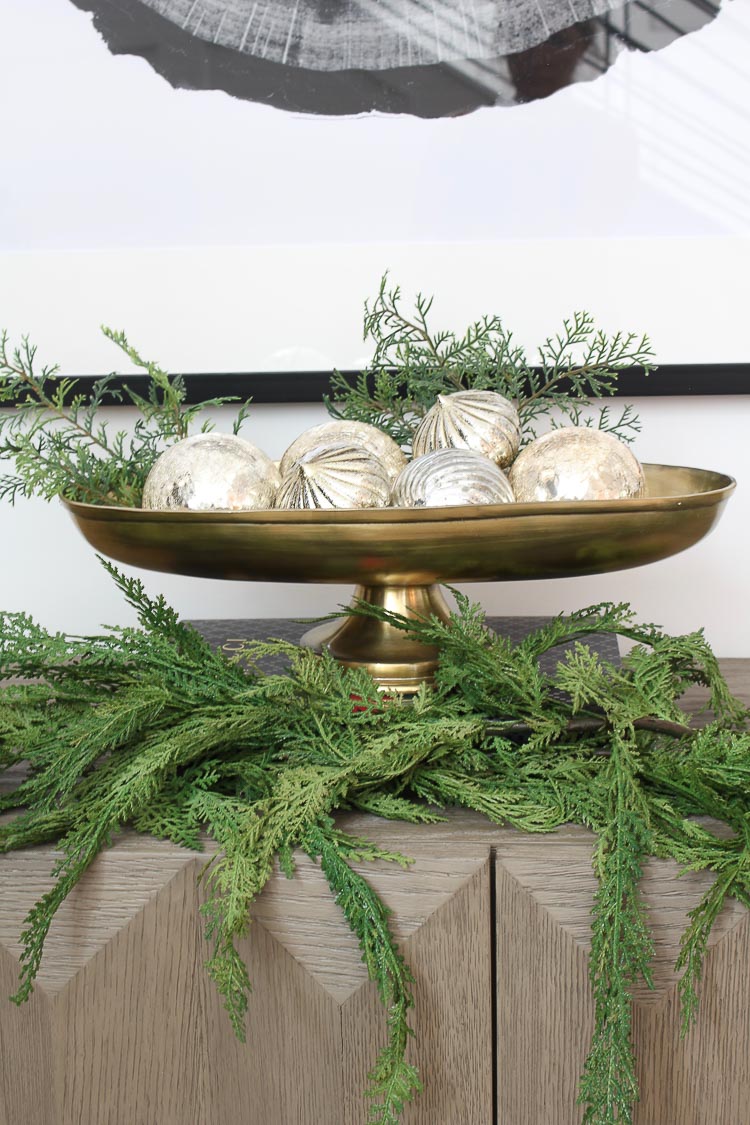 Just off the side of our front entry/foyer is this powder bath. Sprinkle a little holiday spirit in every room. Your guests will notice and get all the warm fuzzy feelings of the season.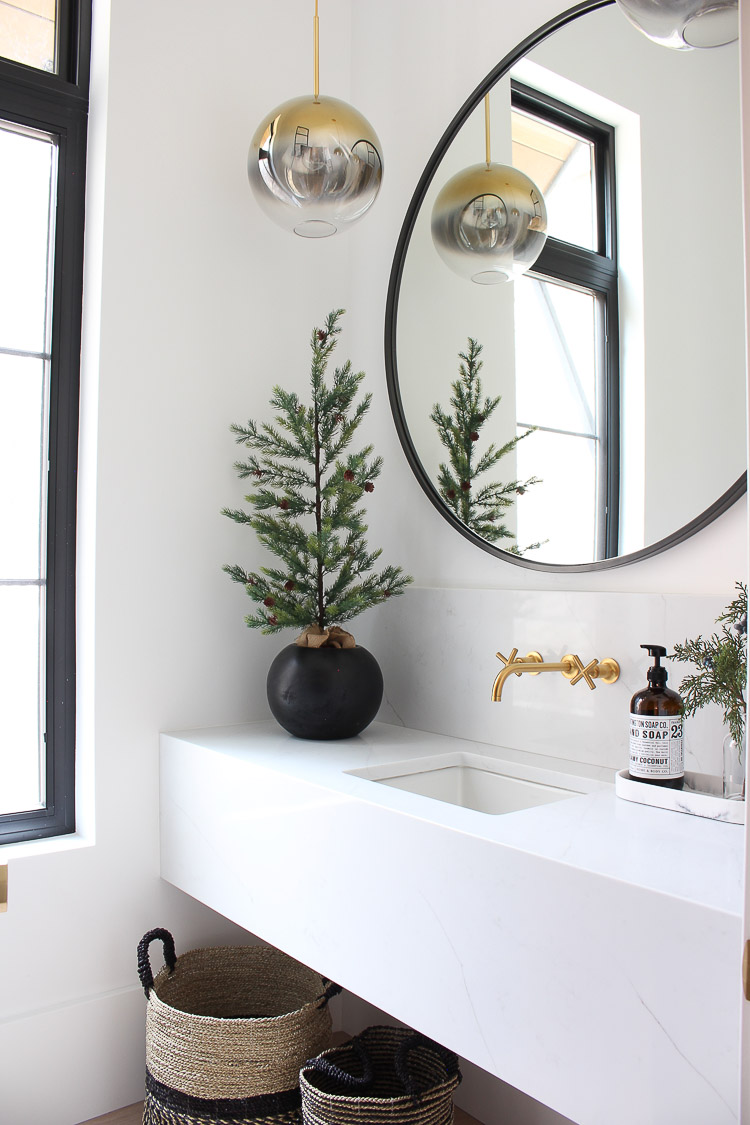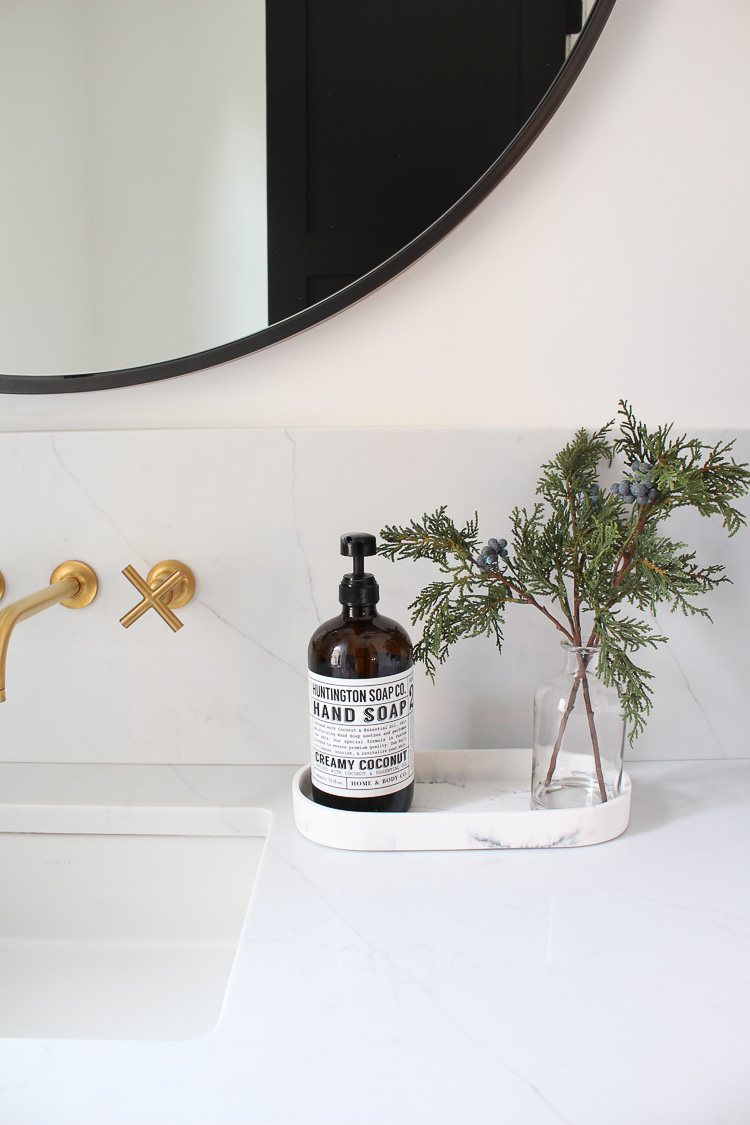 Here's a peek of more scenes of our Winter Wonderland Christmas Home Tour coming tomorrow and Wednesday. Every room has just the right amount of holiday cheer. You'll see a Christmas tree that is flocked and ornate (hint: dining room) and others that are simply natural green with some white lights. I'm really loving the au naturel green trees this year. My "less is more" holiday style feels really good to me. I hope you enjoy the tour and gain some ideas for your own home!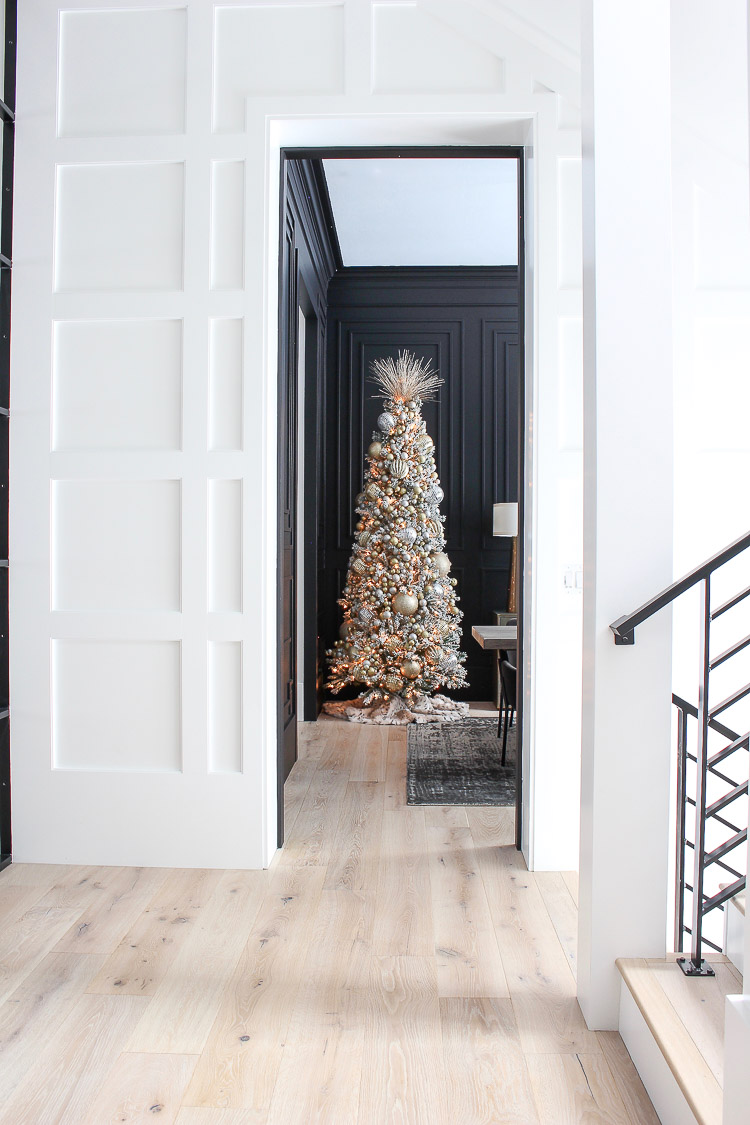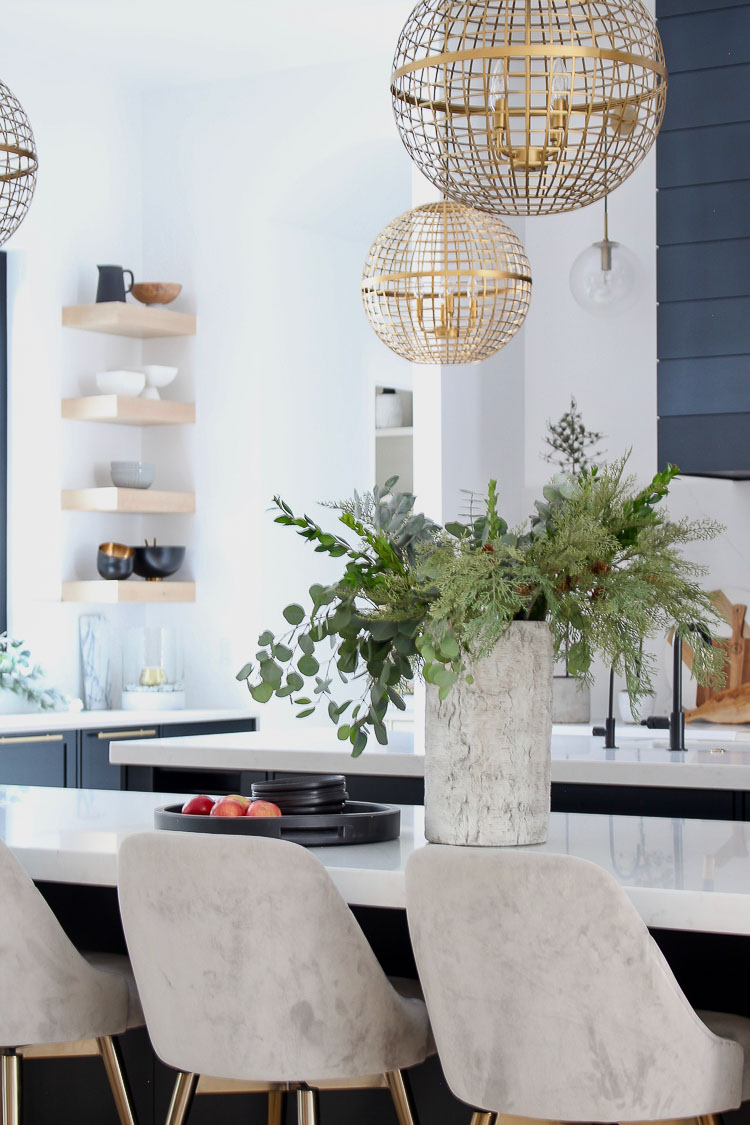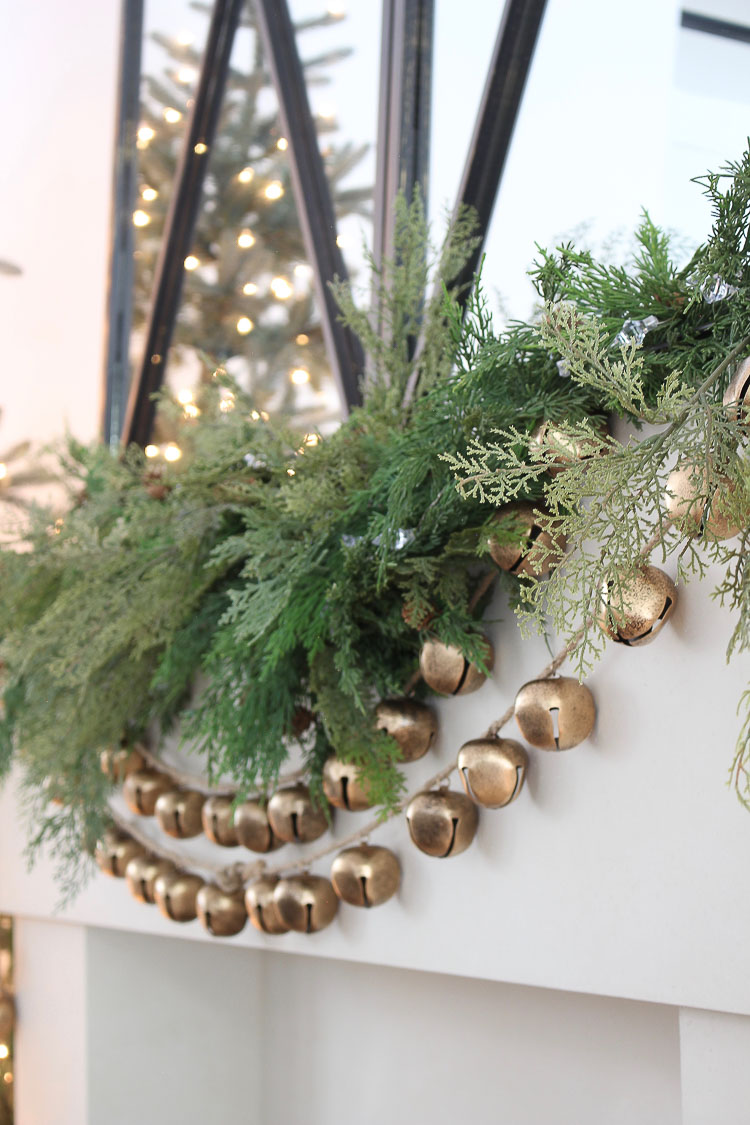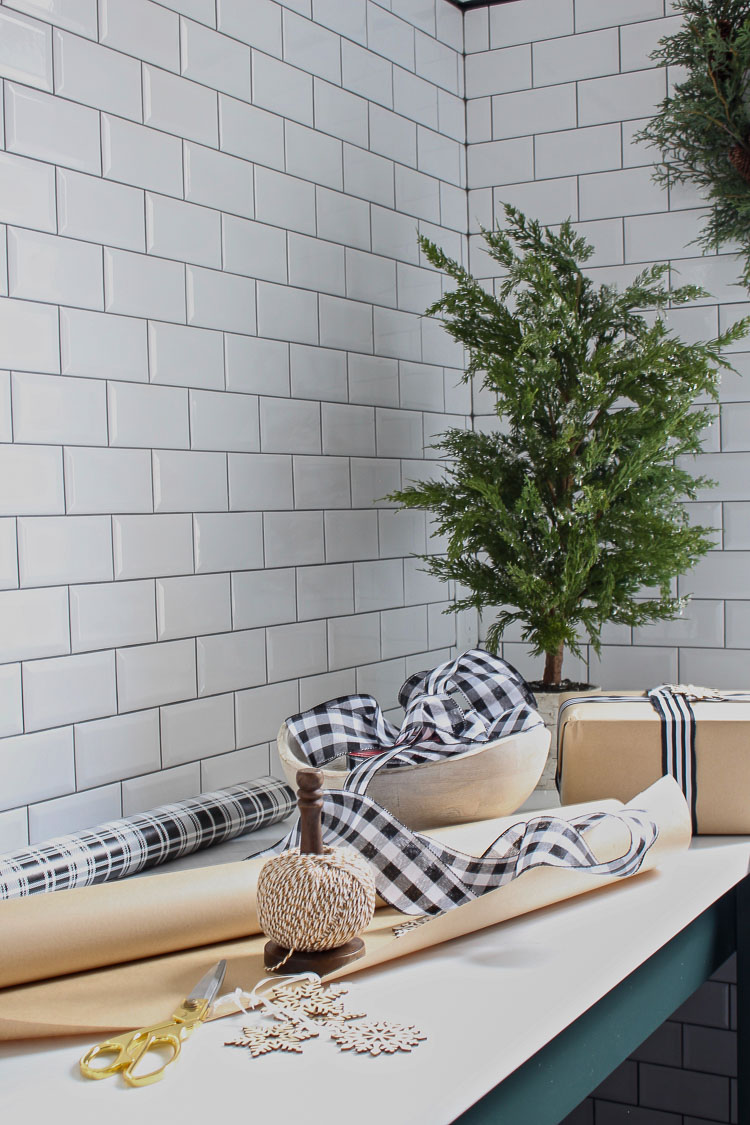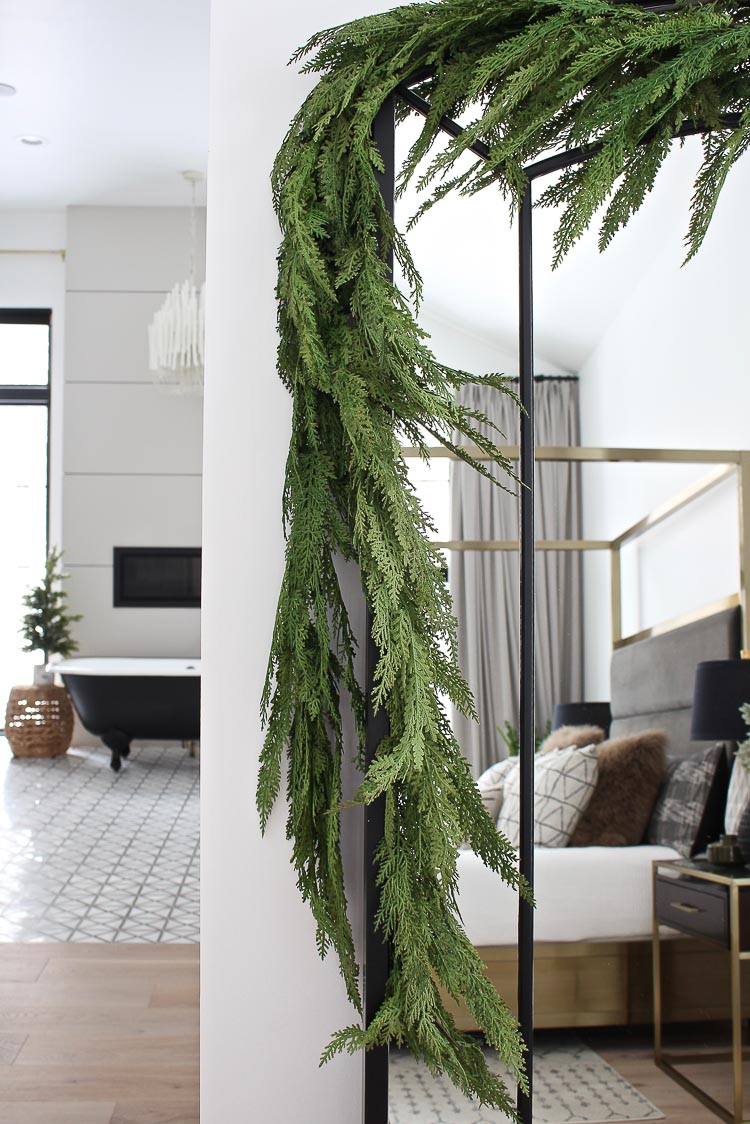 Thank you for stopping by today and I look forward to opening up more of our home to you this week!