The room I spend the most time in, other than our master bedroom and kitchen, is my office. I've been contemplating different design ideas in here since we moved in but somehow it just hasn't been a priority amongst all the other rooms needing furnished and decorated. Currently, it's pretty much a big blank canvas. I've procrastinated putting any nails in our walls. New home problems I suppose. I think I'm finally ready to get out the hammer and nail. Sometimes when you can't make up your mind you just need to ask someone else. I'm asking YOU to help me today in making the decision in some oversized wall art ideas for my office. Let's design this room together!
I really do LOVE my office. It's bright and airy. The walls, built ins and upper trim work is painted in the same color and sheen, Sherwin Williams Agreeable Gray. Pretty black grid patio doors take you out to a fun outdoor living space I plan to furnish this summer. I'll be sharing more on that once we dethaw from our very long winter here in Colorado. So maybe by June or July, ha! Not kidding either.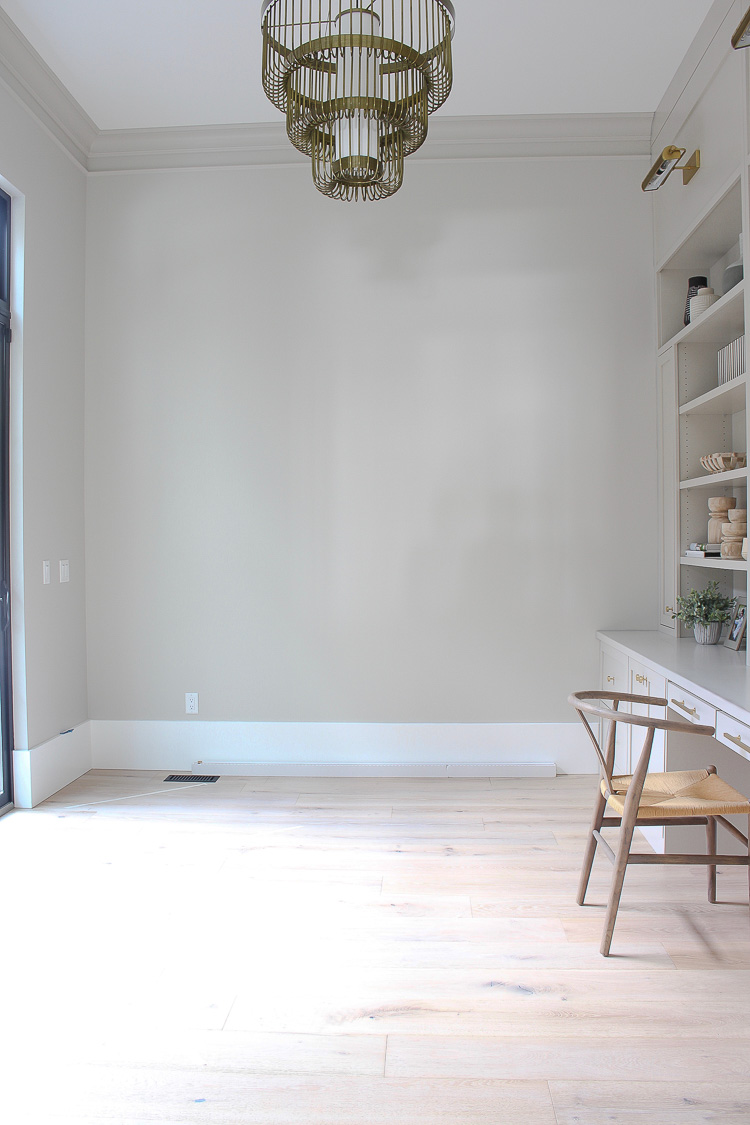 Look closely and you'll see a long narrow box on the floor. It's the IKEA Bjorksta frame and is mega large, 55 x 79." Here it has sat for almost 9 months collecting dust and now it's time to bring it to life. Actually, it's time to bring my office to life! I bought the frame before we moved into our new home after I stumbled upon this print shop that has a great selection of art. They actually work perfectly in the large frame I had bought.
Large framed art and canvas art can be very expensive. I've never been one to splurge on expensive art and prefer to fill a wall with something that makes a big statement yet puts only a little dent in the checkbook. We're talking a 55 x 79″ piece of art for under $200!! Go ahead and squeal! I get excited about bargain deals too! Don't judge my non-expert photoshop skills, just look at the art on the wall and tell me which one you like best. I actually tried to keep the scale true to size but it may be slightly off. You get the idea though.
Keep in mind, there will be a rug (still deciding on that one..story of my life), but this rug is a strong contender. I also love this rug with the gorgeous saturated colors but it keeps selling out in my size. I'll also have additional seating. Aside from all those details, just zoom your eyes in on the art and tell me your first impressions.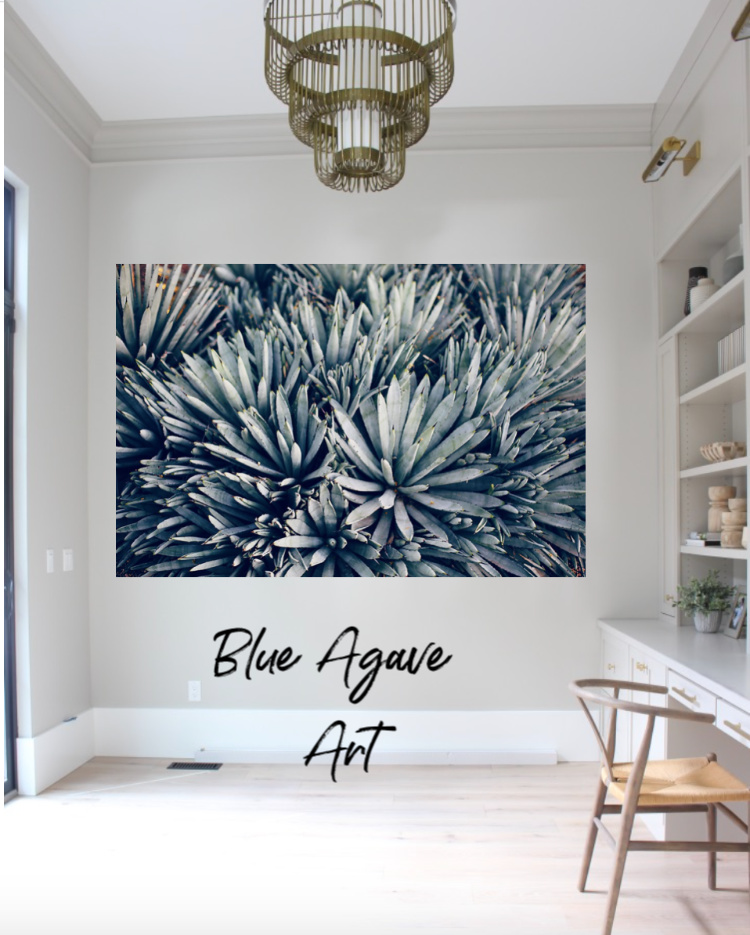 Or…
This one I'm especially fond of because it gives the illusion you are looking out a window in my office into the acreage of forest behind us. There is something so peaceful and serene about it.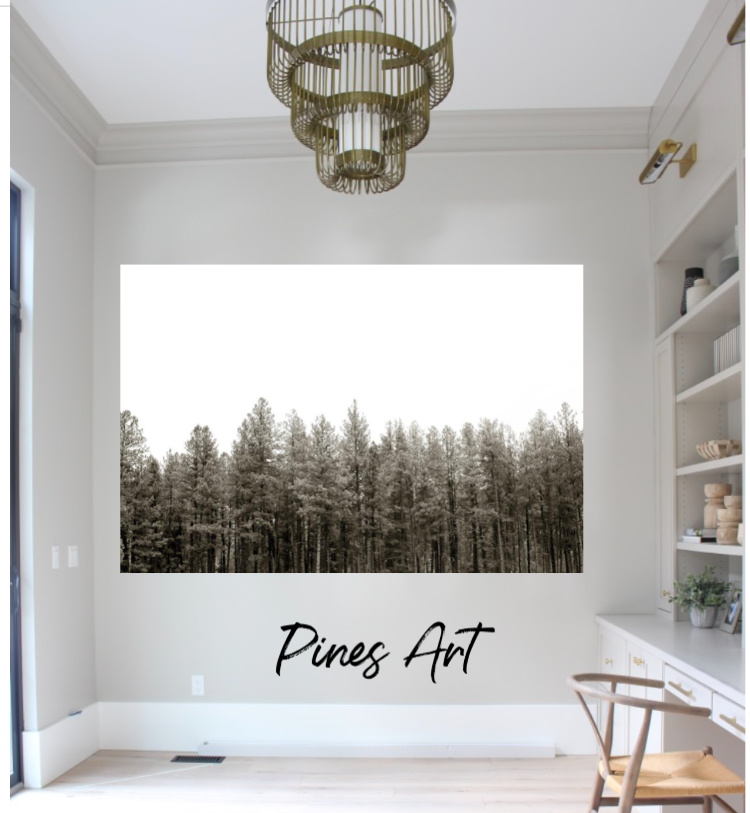 What's your vote?
Since I know you're going to ask, that fabulous chandelier can be found HERE. I hope to share the full reveal of my office within the next couple of weeks! Fingers crossed! I'm really excited to see how this oversized art plays out in my office. If it ends up being a flop, I have another perfect spot in mind for it. Always have a back up plan. 😉